The New York Times best-selling author "Taylor Jenkins Reid" has gained popularity with her amazingly written books. Her books are favorites of many, including me.
Taylor's books are listed on the best-selling list one after the other, and in no time, she might become one the best contemporary writers of our time.
I'll give you the complete list of the books written by Taylor Jenkins, along with a brief description of each. Get your hands on this list of Taylor Jenkins Reid books in order now!
Who is Taylor Jenkins Reid?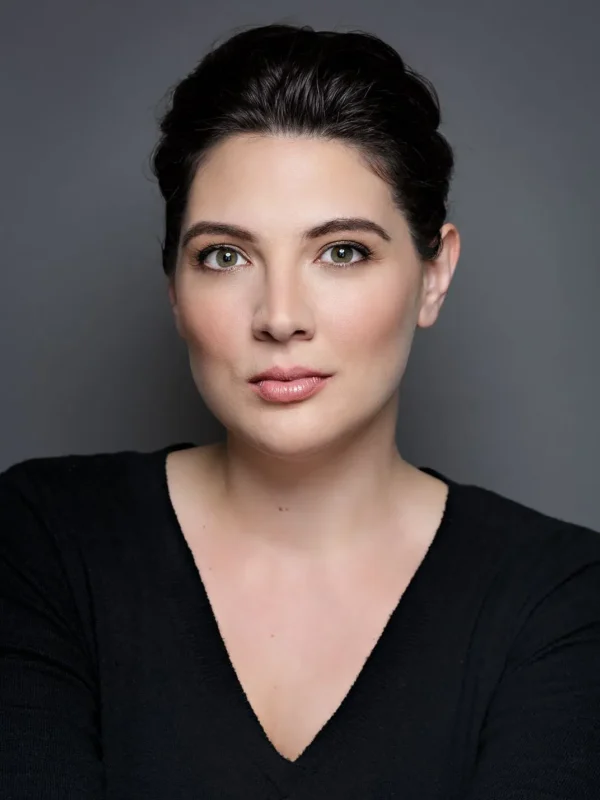 Taylor Jenkins Reid, born in Maryland, and brought up in Massachusetts, was always fascinated by the film industry. Taylor majored in media studies at Emerson College in Boston. Taylor worked as a casting assistant for three years.
Her debut novel, Forever Interrupted, was published in 2013. Taylor wrote three other novels after, but the book The Seven Husbands of Evelyn Hugo, published in 2017, got the fame and became her first best-selling novel. Since then, her writing career has been at the forefront.
Taylor Jenkins Reid's Books in Order
Standalone Books
Taylor writes contemporary fiction books, with a mix of romance and historical fiction, that explores marriage, celebrity life, sports, etc.
She has written eight standalone books and one short story, and I believe many incredible novels are yet to be written by her, for which her fans are eagerly waiting.
I'll list all the standalone and short story books written by Taylor Jenkins Reid in order, so you can simply give it a read and decide which book you want to pick first. So let's get started, shall we?
Forever, Interrupted (2013)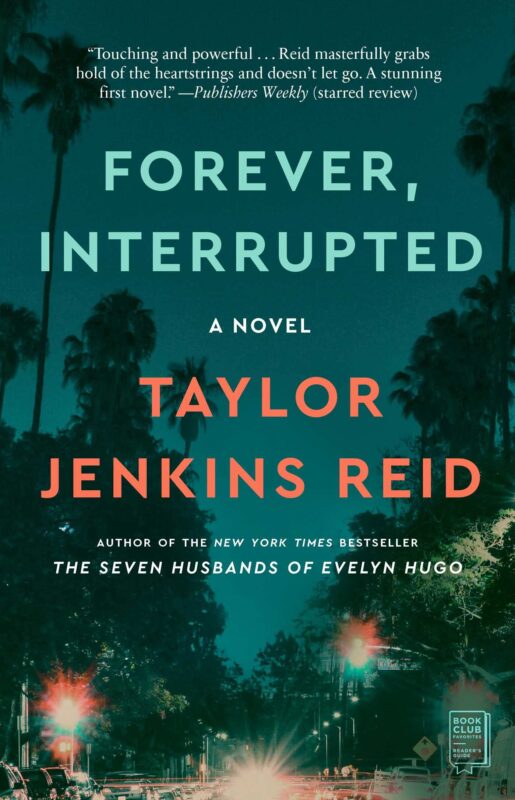 The book, "Forever Interrupted" was Taylor's debut novel, released in the year 2013. It is a contemporary romance fiction.
The story is about Elsie Porter and Ben Ross. On New Year's Eve, Elsie heads out to get pizza for herself. An unexpected meet-up with a handsome and charming man named Ben Ross changes everything for her.
Elsie and Ben instantly felt connected to each other and decided to meet again. Within a few weeks, they already feel the butterflies in their stomach and eventually fall in love. By the month of May, they have eloped.
But tragedy strikes soon, as only nine days later, Ben meets with an accident and is instantly dead. In the hospital, Elsie meets Susan, Ben's mother, whom she has never met before. Susan doesn't even know that Elsie exists.
The book shows how Elsie and Susan cope with the situation by relying on each other, and also the incidents in between make this book a worthy read.
After I Do (2014)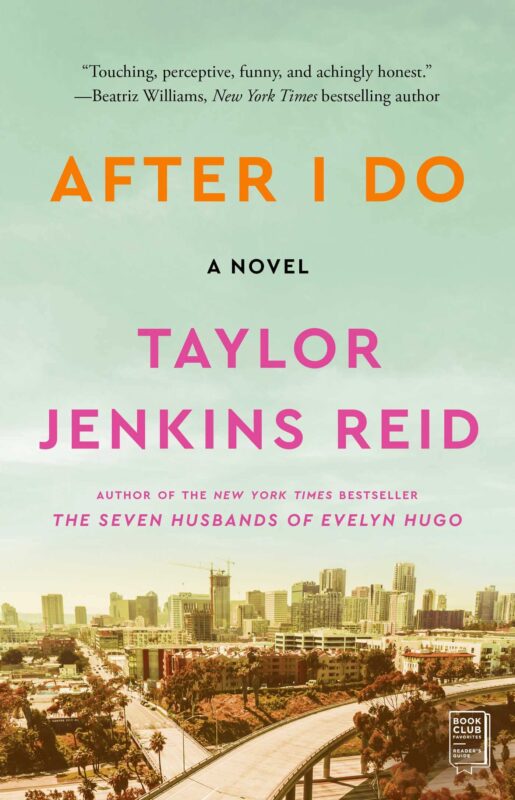 After I Do is a contemporary romance adult fiction released in the year 2014. The story is about Lauren and Ryan and their strained marital relationship.
When Lauren and Ryan can no longer fight the problems arising in their relationship, they decide to take a break. Both make the decision to take a year off from the relationship and live apart, with a rule of no contact with each other whatsoever.
Initially, Lauren finds it difficult to accept the situation, but soon she embarks on this solo journey. On the path of self-discovery, Lauren's introspection leads her to a set of questions she needs to find answers to.
Maybe In Another Life (2015)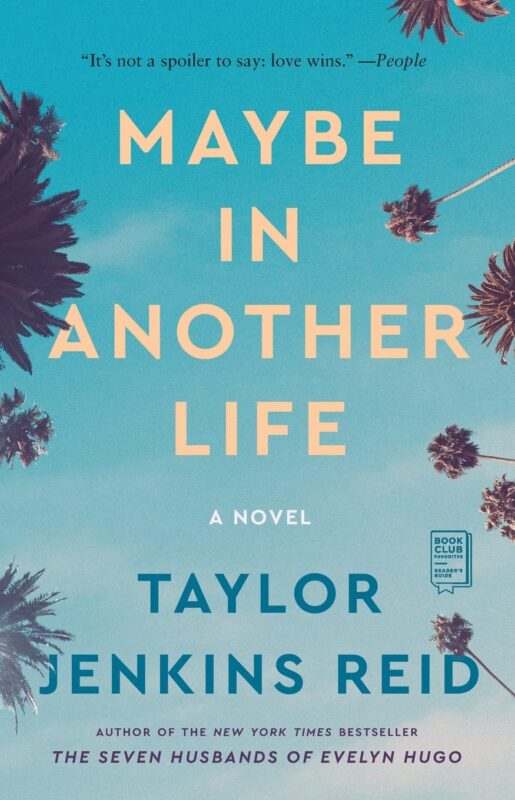 Maybe In Another Life is a contemporary romance and domestic fiction book. The story follows the life of Hannah Martin, a twenty-nine-year-old woman still trying to navigate her life.
After graduating from college, Hannah has lived in six cities and has done countless jobs so far. With no place to call home, she returns to her hometown in Los Angeles, where she stays with her married best friend, Gabby.
One night, Hannah went out to a bar with Gabby, where she unexpectedly met her high school ex-boyfriend, Ethan.
At midnight, she ponders whether to leave with Gabby or stay with Ethan, who has offered her a ride home.
The author, Taylor, has beautifully narrated this part, where she has penned both scenarios of her decisions in alternating chapters, with varied results.
The book talks about true love, fate, soulmates, friendships, and how our choices impact various events in life.
One True Loves (2016)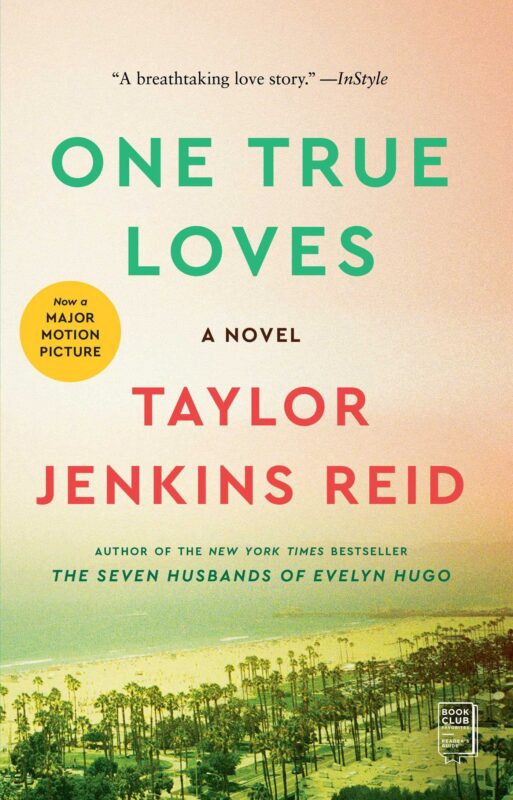 One True Loves is a contemporary high school and second chance romance novel. Emma Blair and Jesse are high school sweethearts, and finally, they get married. They both live an adventurous life together, far away from their home.
On the occasion of their 1st marriage anniversary, Jesse is not with Emma. He is on a helicopter across the Pacific when the tragedy strikes. The helicopter goes missing; hence, Jesse is also gone.
Emma, unable to bear the pain of losing her husband, returns to her home. After many years have passed, when Emma is in her thirties, she has a sudden encounter with an old friend, Sam.
They both grow closer with time, and Emma finds herself falling in love again. With mutual feelings, they both get engaged, and Emma feels she got a second chance in life.
But suddenly, it is discovered that Jesse is alive and has been trying to return home for all these years. Now Emma must decide whether to choose her husband, Jesse, or fiance, Sam. The choice depends on her; what she wants? Whom does she want?
The Seven Husbands of Evelyn Hugo (2017)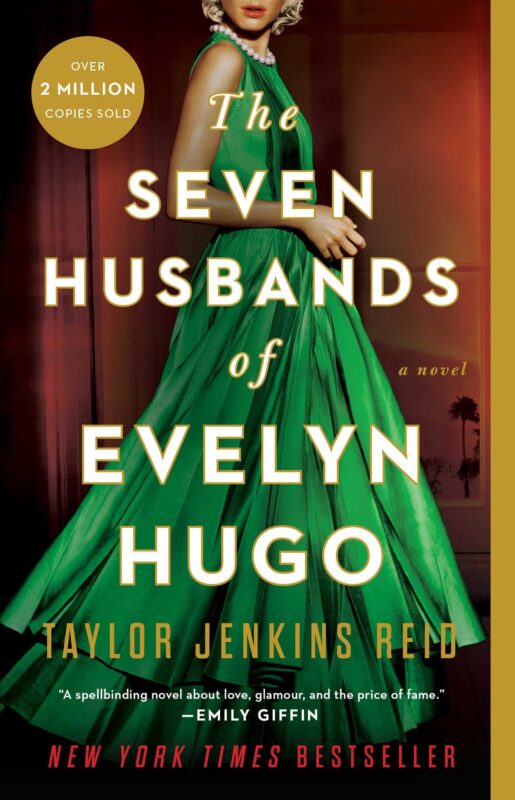 The Seven Husbands of Evelyn Hugo was the best-selling book of Taylor Jenkins Reid. This book got immense fame and attention in the book community.
The story tells about the life of Evelyn Hugo, a Hollywood movie icon, who is now 79 years old and ready to disclose the various events and truths about her life.
Monique Grant, an unknown reporter and a single woman after her husband left her, is personally chosen by Evelyn for the interview. Astonished after getting the news, Monique decides to use this huge opportunity to jumpstart her career.
Evelyn starts to unfold everything about her life, from the reason behind leaving show business to the story and rumors about her seven husbands. The Hollywood star shares all the tales of her life, and Monique starts to feel a strong connection with her.
But as the story nears the end, Monique discovers a secret that changes everything and leaves her in a shocking state.
Daisy Jones & The Six (2019)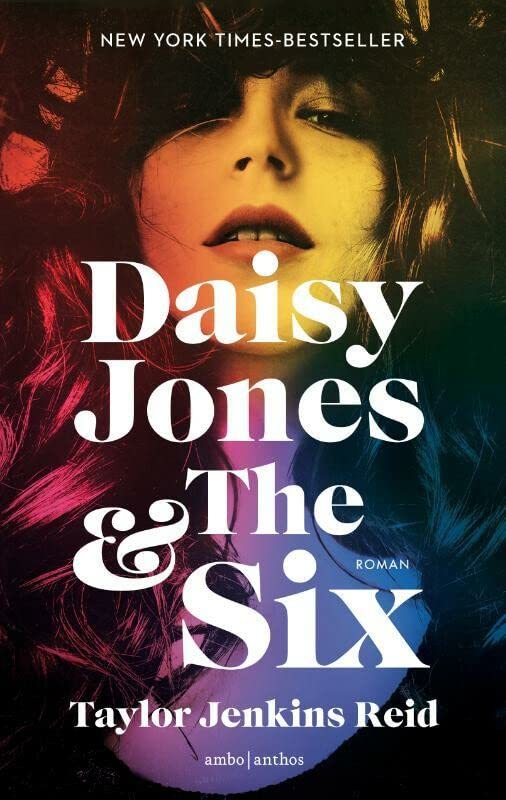 Daisy Jones & The Six is a musical drama and historical fiction book written by Taylor Jenkins. It is about the popular band of the 1970s, Daisy, Jones & The Six, and their journey of fame and downfall.
Daisy, a girl living in LA who loves music, is trying to live an adventurous life and wishes for a successful musical career. With her good voice, she is getting noticed.
On the other hand, the band Six is also getting recognition for their incredible music performances.
A producer puts Daisy in this band, and that's when history was made. The band got very popular in the seventies, but suddenly they split. Nobody knew the reason behind their split up; until now, until this book was released.
Taylor beautifully pens the story of this band and specifies what really happened to the famous band.
Malibu Rising (2021)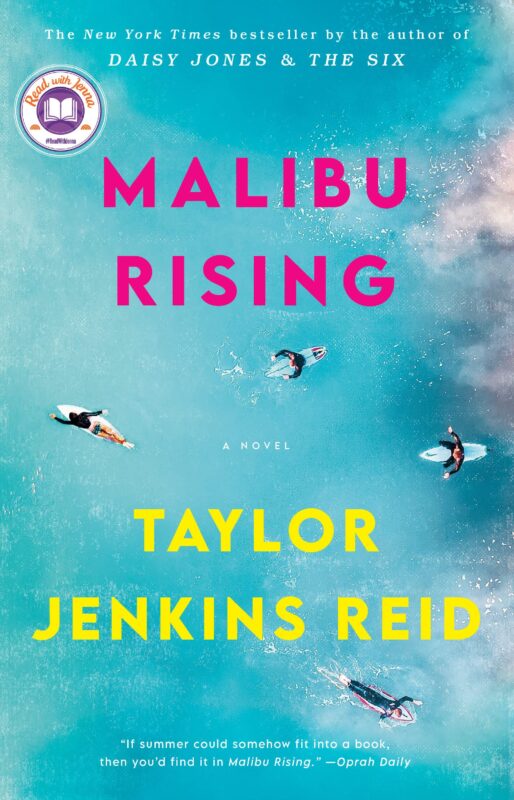 Malibu Rising is a historical fiction involving family drama. This book narrates the story of the famous Riva Family in Malibu.
The legendary singer Mick Riva's children:
Nina Riva- Famous supermodel and surfer
Jay- Popular champion surfer
Hud- Renowned photographer
Kit- Young recent graduate student
It's August 1983, the annual end of the summer party time by Nina Riva. But unfortunately, the siblings are not enthusiastic about the party because of their life problems and hidden secrets.
Nina recently got abandoned by her tennis player husband. Hud is hiding something from his dear brother, Jay. Kit, with her own secrets, is also bringing a surprise guest. Only Jay is looking forward to the party because of a girl who will be attending the party.
The party will be lit, and by morning the mansion will be burnt into ashes. The story shows two time periods, first the morning of the party and second the time when Mick Riva meets June, their mother.
A story full of secrets, betrayal, love, and family issues.
Carrie Soto is Back (2022)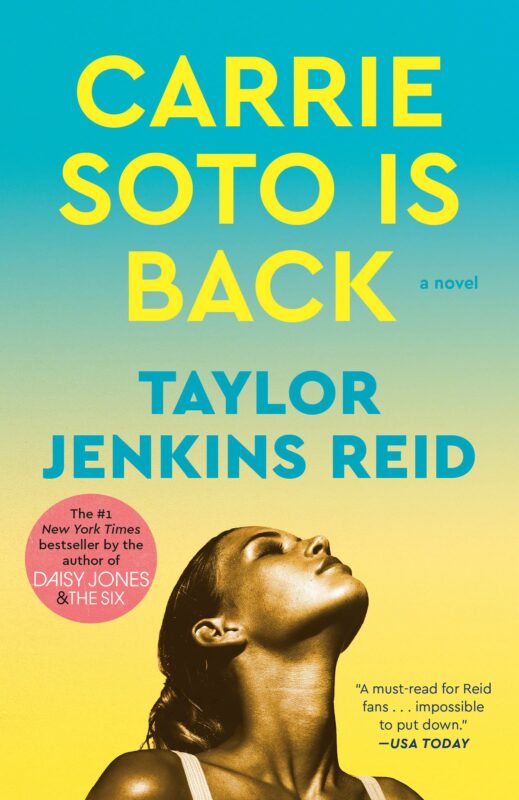 Carrie Soto is Back, is a contemporary fiction and athletic story. The story is about Carrie, a tennis player who is now retired and is the best tennis player of her time with twenty Slam titles under her name.
Six years after her retirement, when a British player, Nicki Chan, breaks her record, Carrie is devastated and decides to re-enter one last time to reclaim her record.
With her father as the coach, Carrie, at the age of thirty-seven, starts her training despite her bodily challenges and unsupportive media.
For one epic last season, Carrie's comeback journey will be inspiring to read.
Short Stories
This is a short story written by Taylor Jenkins Reid, which I have mentioned below.
Evidence of the Affair (2018)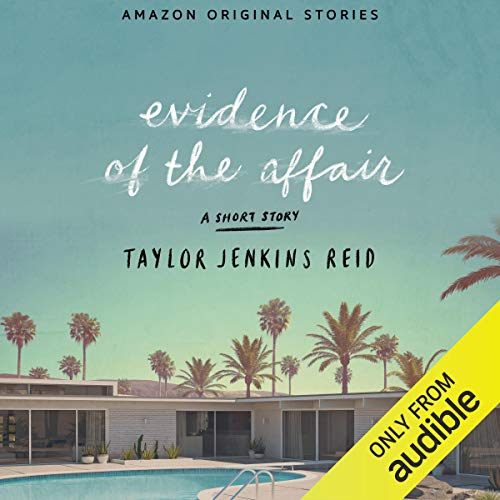 This is a contemporary fiction and epistolary novel, which is a short story written by the author.
It is written in the form of letters between two strangers, a young woman Carrie Allshop, and a man named David Mayer. Both of their spouses are having an affair with each other.
Carrie and David both share their mutual fears, sadness, and betrayed feelings with each other through written letters.
Conclusion
Taylor Jenkins is a famous writer whose contemporary fiction books are loved by readers. If you love reading about romance, historical fiction, and marriage, then you should definitely try the books by Taylor Jenkins. All her books are heartwarming and beautifully narrated.
I hope this post will help you to decide on a book by this author.
Have you read any of the books by this author? If yes, share your views in the comment box below. I'll be delighted to read them.