When we talk about fantasy series, Dresden Files is one among the list that comes to our minds, right?
Written by American author Jim Butcher, the series is popular and loved by many. Jim Butcher was 19 years old when he started writing books, but unfortunately, none of these books were accepted and published.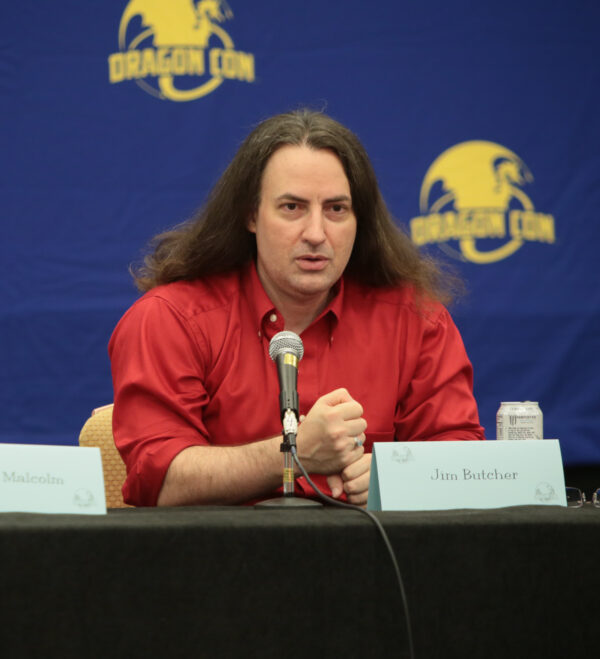 The Dresden Files series was also rejected many times before it was finally published by Ricia Mainhardt. Since then, Dresden Files has become a franchise of its own with a total of 17 books under its title, and it's still ongoing.
This article is specially dedicated to the series Dresden Files, where I'll list all the Harry Dresden books in order, so it will be easy for you to read them in a sequence.
If you want to start with this series, then check out this article to get the book list according to their reading and publication order.
Harry Dresden Books by Jim Butcher in Order
| Sr. No | Title | Publication Date | Print Length | Publisher | Where to Buy |
| --- | --- | --- | --- | --- | --- |
| 1 | Storm Front (2000) | November 6, 2007 | 320 pages | Roc | Amazon |
| 2 | Fool Moon (2001) | July 1, 2008 | 320 pages | Roc | Amazon |
| 3 | Grave Peril (2001) | November 4, 2008 | 464 pages | Roc | Amazon |
| 4 | Summer Knight (2002) | July 7, 2009 | 336 pages | Roc | Amazon |
| 5 | Death Masks (2003) | November 3, 2009 | 352 pages | Roc | Amazon |
| 6 | Blood Rites (2004) | July 6, 2010 | 384 pages | Roc | Amazon |
| 7 | Dead Beat (2006) | January 1, 2011 | 517 pages | Orbit | Amazon |
| 8 | Ghost Story (2012) | July 26, 2011 | 496 pages | Roc | Amazon |
| 9 | Side Jobs (2010) | December 6, 2011 | 432 pages | Roc | Amazon |
| 10 | Brief Cases (2018) | June 5, 2018 | 448 pages | Ace | Amazon |
The series "Dresden Files," was the first published book series by Jim Butcher, which eventually got a lot of attention and fame from readers. It has a total of 17 books, and the writing is still in progress for the completion of this book series.
The story is of Harry Dresden (Full name: Harry Blackstone Copperfield Dresden), who is a wizard and private investigator in Chicago. His job is to solve the supernatural mysteries happening in the city without involving the general public.
I'll give a brief description of each of the books published under this series in their reading and publication order. So, check it out and start reading them accordingly.
1. Storm Front (2000)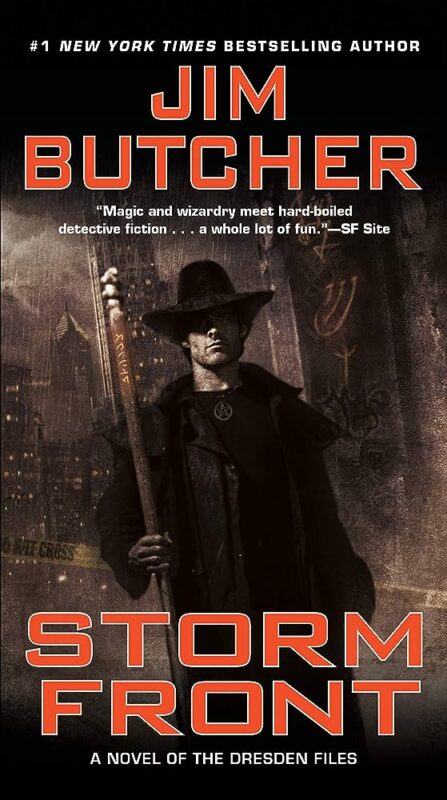 The first book introduces us to the main protagonist of the series, Harry Dresden. He is a wizard turned private investigator. Whenever the police department suspects crime, including supernatural activities, Harry is called for consultation and help.
This particular story follows double homicide cases involving dark magic. Harry is called to investigate, and it's a great opportunity for him to earn some dollars, but taking the case means getting into a maze of risks and uncertainty.
However, Harry accepts the case, and now the question is will he be able to solve it?
This book was nominated for the Crompton Crook Award.
2. Fool Moon (2001)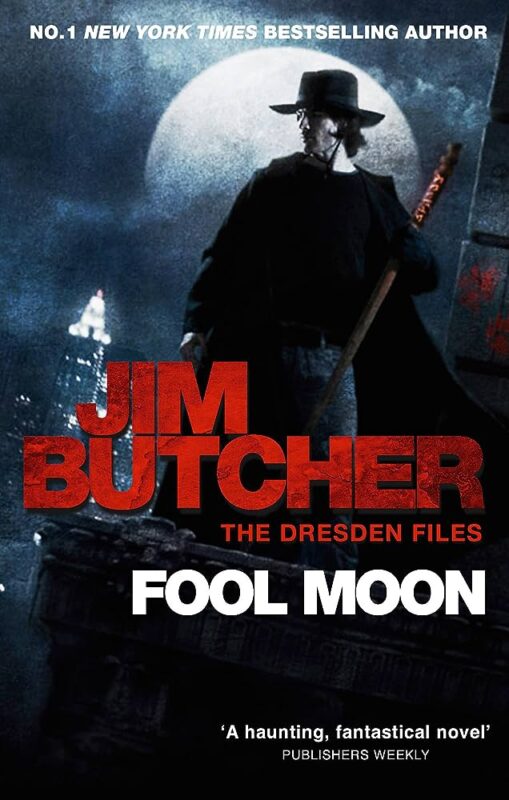 In this book, Harry is financially struggling because he has no job. With no extra cases since the last one, his life is going downhill. Fortunately, one murder case saves him from his recent suffering.
On the day of the full moon, a brutally injured and disfigured corpse is discovered next to a paw print. It's Harry's job now to investigate the case further and find the actual culprit.
3. Grave Peril (2001)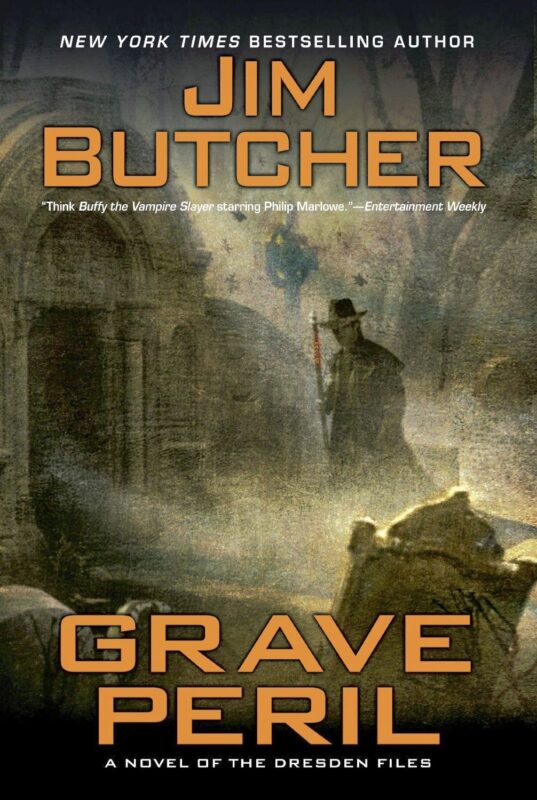 As a wizard, it's common for Harry to encounter several creatures, such as vampires, werewolves, scorpions, etc. But in this case, he faces something unimaginable.
The city is flooded with vengeful ghosts tormenting the living. With terror all around, Harry must thoroughly investigate to find the reason behind this havoc and also find a solution to stop the ghosts.
4. Summer Knight (2002)
Things are again bad for Harry; with his girlfriend leaving and the financial struggle, he is experiencing the worst situation in his life.
But a sudden deal presents itself at the wizard's door. The Winter Queen of Faerie asks Harry to find the murderer of her right-hand man, the Summer Knight, to prove that she isn't the killer, and in return, she will free him from the hold of his faerie godmother.
With an offer he can't refuse, Harry starts on the journey to uncover the truth, but will he be able to do so when it gets challenging with every step?
5. Death Masks (2003)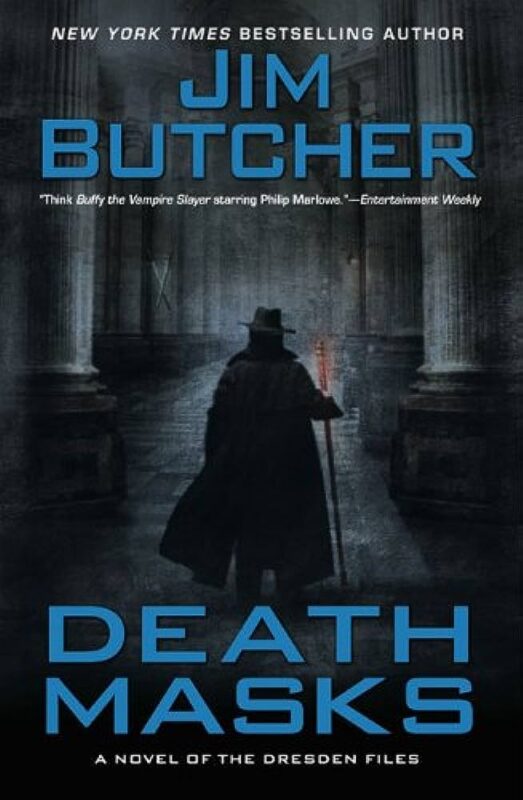 Finally, Harry's life is at a pace when a sudden unforeseen situation turns everything upside down. This time Harry's life is at risk, and he must find a way to survive.
To end the ongoing war between vampires and wizards, Harry must die. With his life at stake, he tries to solve another case at hand.
With a request from the police department, he tries to identify the headless and handless body found.
The Shroud of Turin is also missing.
On the other hand, Harry's ex-girlfriend, Susan, is back with a new partner and is struggling to fight her thirst for blood.
6. Blood Rites (2004)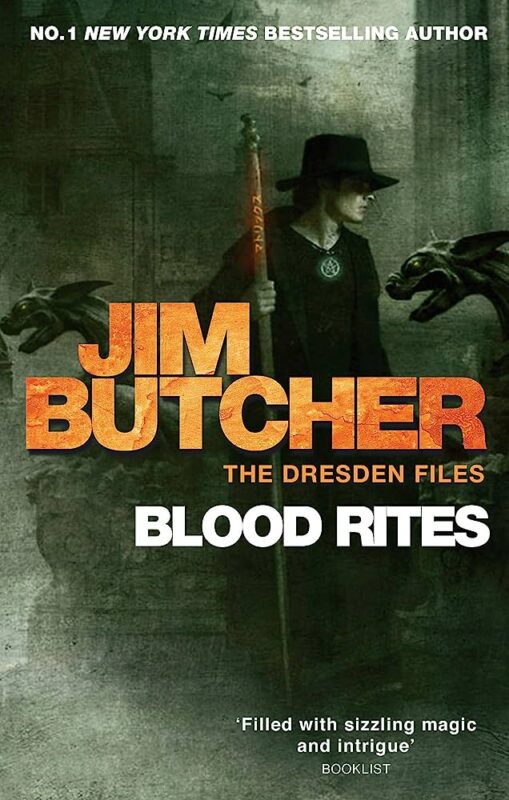 Harry is quite acquainted with the bizarre incidents occurring around him. For a favor to his friend, Thomas, he is working as an undercover on the sets of an adult film. Thomas believes all the women around him are dying because of a curse.
Reluctant to get involved, Harry takes the case, which leads him to discover shocking secrets, and an unexpected revelation of truth might change his life forever.
7. Dead Beat (2006)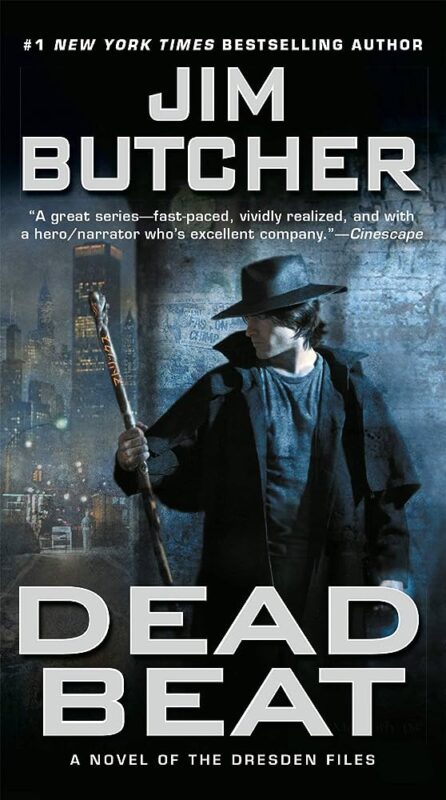 The head of the special investigation department, Karrin Murphy, needs Harry's help for a critical case. A vampire named Mavra threatens Karrin to destroy his career, and according to Karrin, Harry is the only one who can stop her from doing so.
Mavra demands the Word of Kemmler as a settlement, but first, Harry is curious to know what exactly it is. This case is like a roller coaster ride for Harry. First, he needs to find the Word of Kemmler and also prevent the dead from waking up on Halloween.
With both tasks at hand, it gets interesting to read how Harry solves them with his magical powers and brain.
8. Proven Guilty (2007)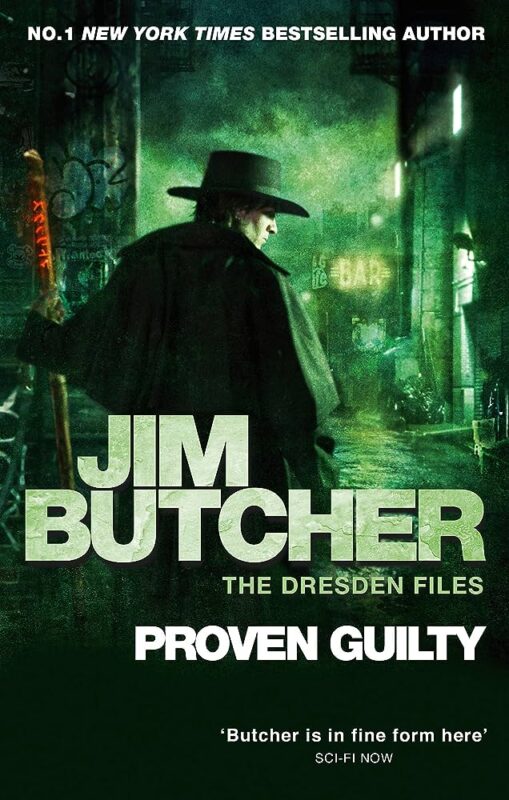 White Council Wardens have watched Harry Dresden for years. Being under the suspicion of the wardens and becoming one is a totally different scenario. When Harry becomes a warden, he needs to solve this unrealistic case.
Dangerous creatures from movies are coming to life, and now it's Harry's job to put them back where they belong. Along with this, he also must find the culprit behind a paranormal assault on a girl.
9. White Night (2008)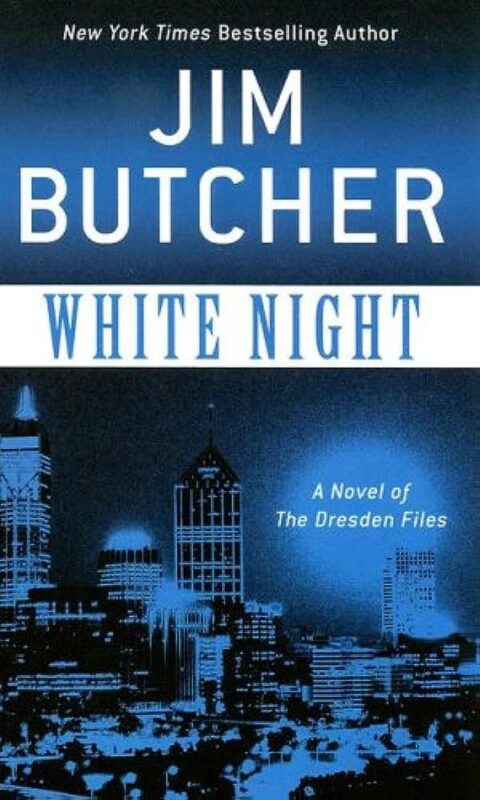 In this story, someone is murdering the low-class magic practitioners, who are not powerful enough to be identified as full-fledged wizards. A message from the killer and further investigation leads Harry to his half-brother, Thomas, who he cannot believe is guilty.
To save his brother, he fights and faces challenges, gets outnumbered, and is willing to do everything to solve the case.
10. Small Favor (2009)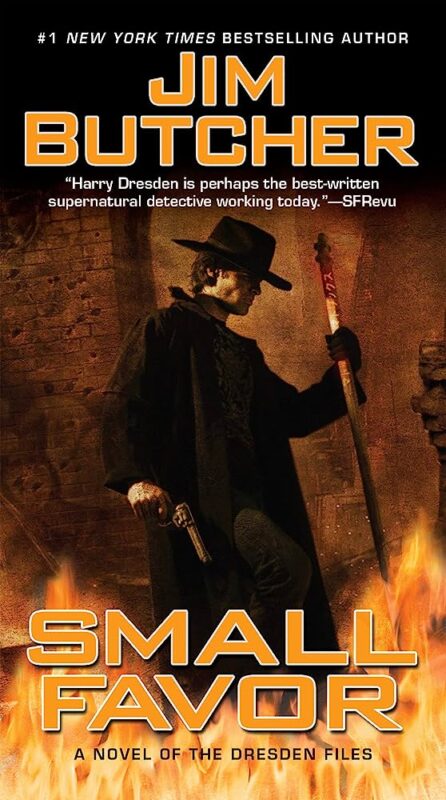 Harry has been enjoying a relaxing life since the last case when a sudden appearance from the past changes the current circumstances. Monarch of the Sidhe Winter Court, Mab, asks for an old favor from Harry which he can't refuse.
It seems like a small favor, but it brings a lot of challenges and tests for Harry.
11. Turn Coat (2010)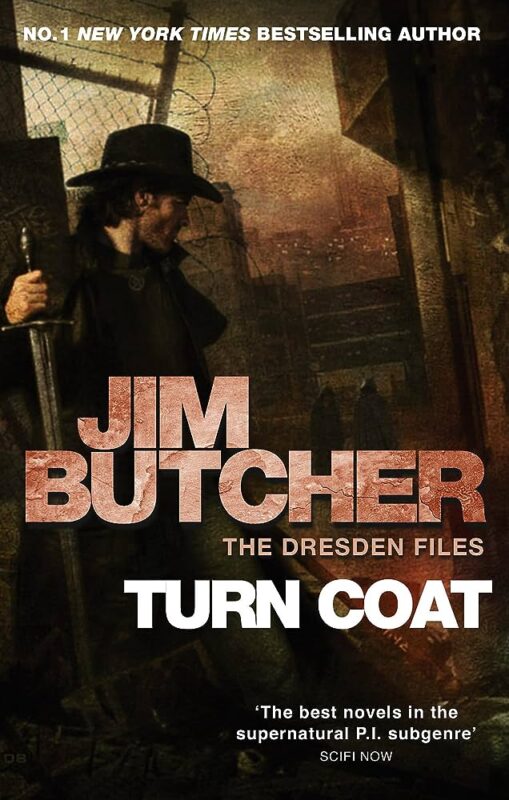 A warden from the White Council, Morgan, is accused of treason and seeks Harry's help to rescue him from the deadly punishment. Though Morgan has always been unfair and cruel towards Harry, he knows only this wizard can save his life.
Harry, because of the strained relationship with Morgan, is not keen on helping him.
Although with his unwillingness, somewhere deep down, he knows Morgan is not the culprit. So, he reluctantly agrees to help him.
He must find the traitor roaming within the council to save Morgan.
This book was a nomination for the Goodreads Choice Award in 2009.
12. Changes (2011)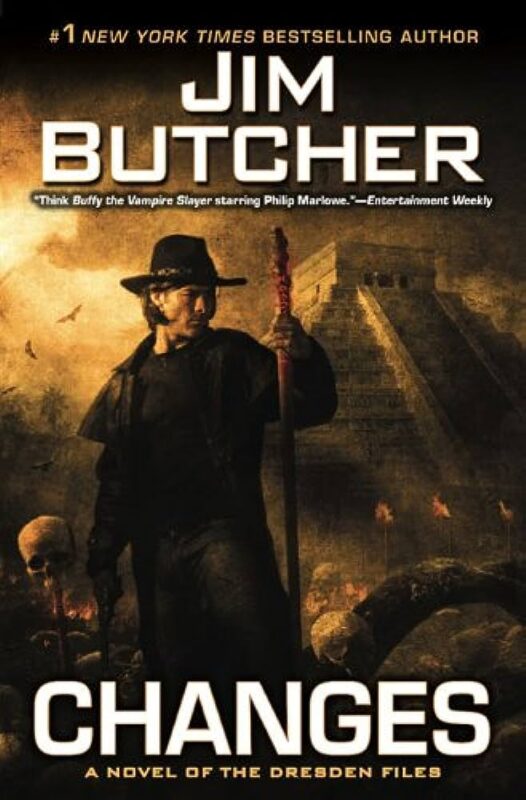 Past is again knocking at Harry's door, and as the name of the book suggests, it will change everything. Harry's ex-lover, Susan Rodriguez, moves to South America after being attacked by the wizard's enemies and becoming a vampire.
With her lust for blood getting worse day by day, she tries to fight it to keep her humanity intact.
Arianna Ortega, the Duchess of the Red Court, has found a secret Susan is hiding and is excited to use it against Harry. Now, the raged Harry must use his dark powers buried within to save his child.
In 2010, the book was nominated for Goodreads Choice Award.
13. Ghost Story (2012)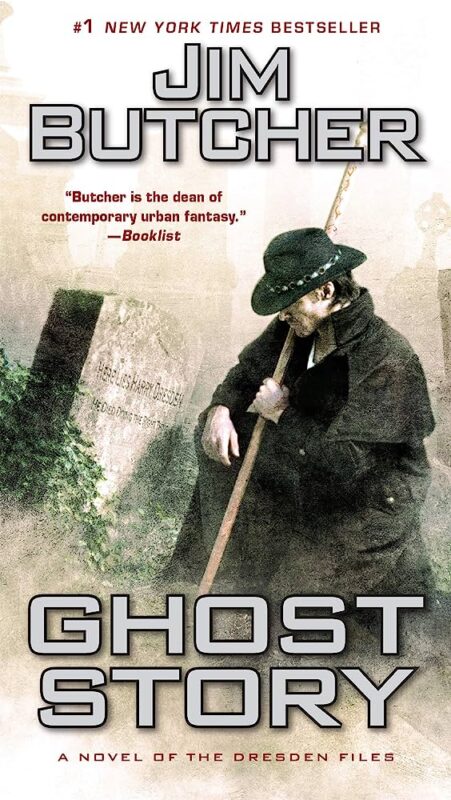 In the previous story, we got to know that Harry was killed. The dead wizard is in the other world with no body and magic. Many are waiting to take revenge on Harry, but without magic, he must watch his back to stay clear from his enemies.
and there is also danger revolving around the lives of his living friends and family.
Now, Harry must save his loved ones as well as his soul, but the question is, how will he do that without magic?
This book was nominated for Goodreads Choice Award and Goodreads Author Award in 2011.
14. Cold Days (2013)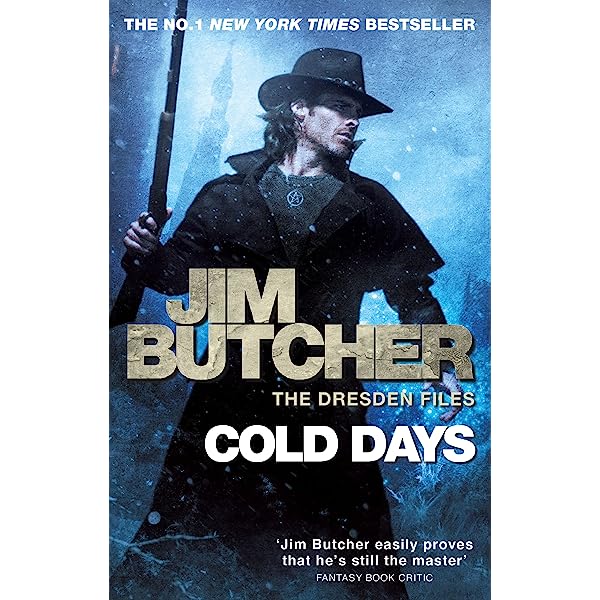 A deal with Queen Faerie brings Harry back from the dead but also turns him into a professional killer. The wicked Queen, Mab, asks him to kill an immortal. With the task in hand, another big danger is around the city of Chicago.
Demonreach, a hidden living island, is in potential danger, which can destroy everything, including Harry.
Now Harry must solve both tasks within 24 hours to protect others as well as himself—the wizard standing on the edge of the cliff, trying to save everything desperately.
This book was also a nomination for the Goodreads Choice Award in 2013.
15. Skin Game (2015)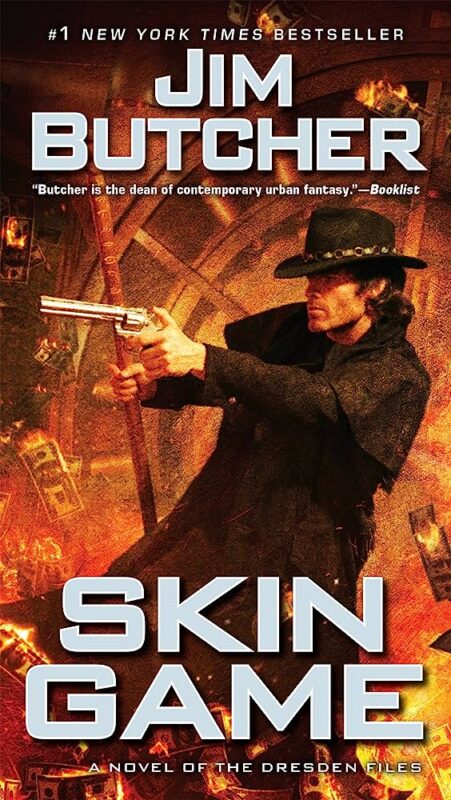 As a Winter Knight, Harry must follow the orders of the Queen of Air and Darkness, Mab. To pay her old debt, she has traded Harry's skills.
Harry must help his most despised and hated enemy, Nicodemus Archleone. He must follow the team of supernatural villains to break into a security vault in Nevernever and steal the Holy Grail, which belongs to Hades. Hades is the lord of the underworld and a dangerous villain.
Harry suspects that his enemy has no intention of bringing him or the team back alive, so the wizard needs to be on alert to survive this mess.
16. Peace Talks (2020)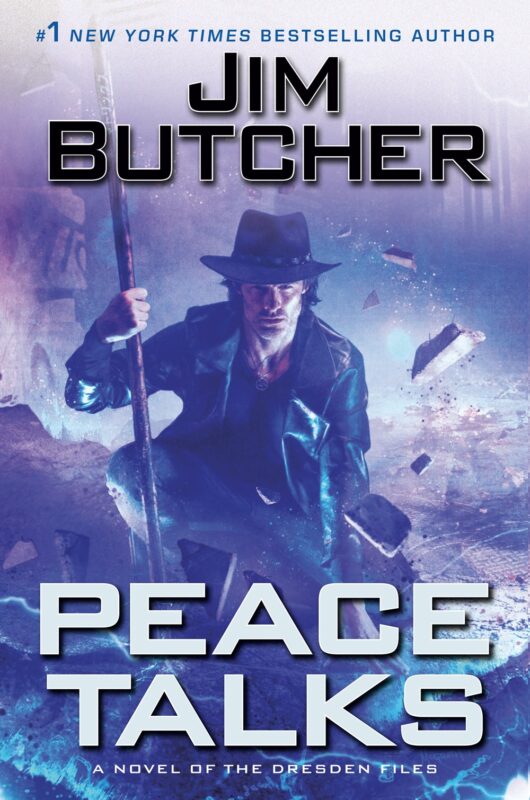 As the book's name suggests, the story is all about peace talks. The ongoing fights and hatred becoming extreme in the supernatural world, a peace talk is organized to negotiate and end the continuous wars.
Harry joins the security council to keep everything in place during the meeting, but with backstabbers and manipulators roaming around, the existence of the city is at stake.
17. Battle Ground (2020)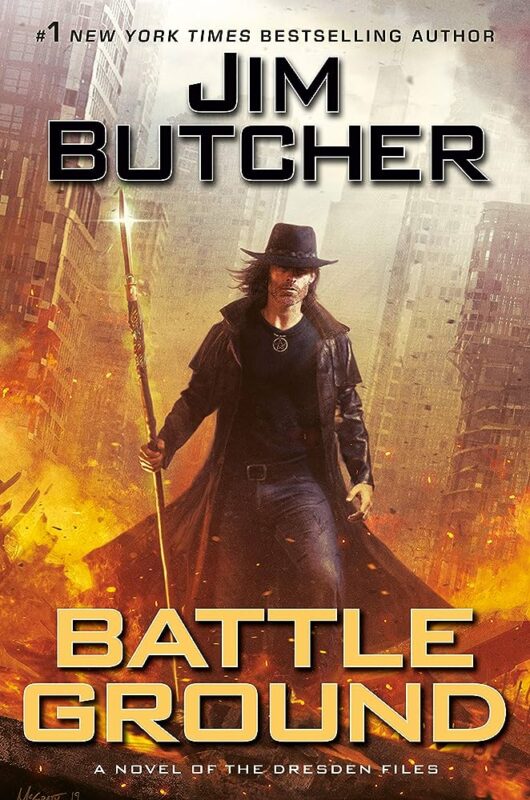 With a long list of enemies, it is nothing new for Harry when another tries to invade the City of Chicago. But, what surprises the Wizard is that this time it's not an ordinary enemy.
The powerful and dangerous Last Titan has declared war against the city and is coming with an enormous army.
Harry must kill a Titan to save the city, and it's not at all an easy task. This time everything is at risk, including the whole mortal world.
This is the last book released in the Dresden Files; others are yet to release.
This book was also nominated for the Goodreads Choice Award.
Short Stories of The Dresden Files
Along with the Dresden Files, Jim Butcher has also written a collection of short stories. The stories are related to the Harry Dresden books. Let's discuss them below.
1. Side Jobs (2010)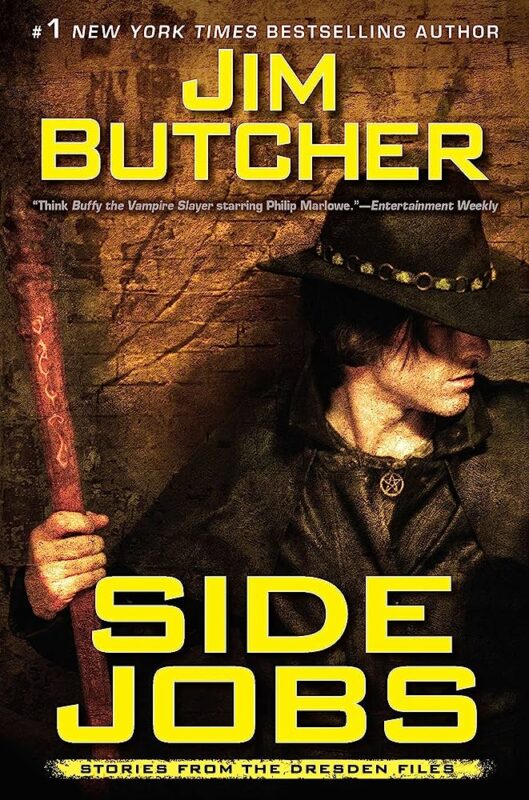 Side Jobs contains a novella and ten short stories from the Dresden Files series. The stories are as follows:
Restoration of Faith
Vignette
Something Borrowed
It's My Birthday Too
Heorot
Day Off
Backup
The Warrior
Last Call
Love Hurts
Aftermath
2. Brief Cases (2018)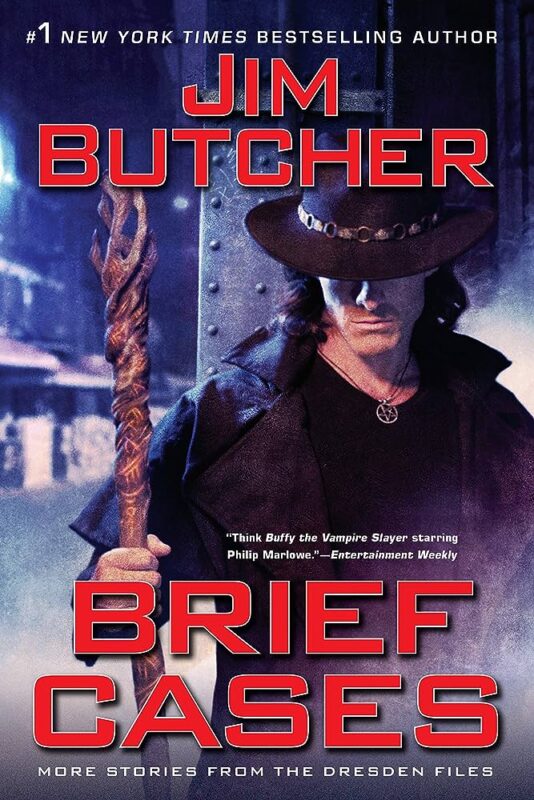 Brief Cases is a sequel anthology of the side jobs. It contains a few short stories related to Dresden Files. The stories are as follows:
A Fistful of Warlock
B is for Bigfoot
AAAA Wizardry
I Was a Teenage Bigfoot
Curses
Even Hand
Bigfoot on Campus
Bombshells
Cold Case
Jury Duty
Day One
Zoo Day
Conclusion
If you love reading fantasy books, then the Dresden Files series will be perfect for you. With supernatural occurrences throughout the series, the stories are gripping, and the author has done excellent work writing this fantastic book series.
You must read the Harry Dresden books in order to follow the whole story. And if you love watching fantasy series, try the Tv show based on this series.
I'd love to hear your views if you've already read the books or are reading them. Drop me a comment in the box below.