Ken Follet is one of the world's most acclaimed novelists. Since his 1974 debut, he's published more than 30 chart-topping books, selling upwards of 170 million copies worldwide, and he's still penning bestsellers to this day.
This influential British author has written numerous hugely successful spy thrillers and historical fiction novels, and even if you've never heard of him before, you'll certainly recognize his most famous book, the 1989 epic, The Pillars of the Earth.
Ken Follett's Books
If you're new to Ken Follett's work, you're in for a real treat.
But of course, there's a lot to explore, so in this post, I'll walk you through each of his series, from his early spy thrillers to his iconic historical fiction novels.
Plus, I'll include his extensive list of standalone titles, his non-fiction works, and his lesser-known children's books, too.
But first, let's learn a little more about this author and his career so far.
Who is Ken Follett?
Born in Cardiff, Wales, in 1949, Ken Follett was raised by strict but loving Plymouth Brethren parents, Martin and Lavinia Follett.
While growing up, he and his younger siblings weren't allowed to watch movies or TV, so he developed a love of reading from an early age.
At ten years old, Follett and his family left Wales and moved to London, where he attended the Harrow Weald Grammar School.
He threw himself into his studies, and ultimately, his efforts paid off when he won a place at the prestigious University College London to study philosophy.
During his time at university, he met his first wife, Mary, after they bonded over a shared interest in politics. The pair were wed in 1968, and that same year, their first child, Emanuele, was born.
Despite the challenges of parenthood, he excelled in his education, and in 1970, after earning his undergraduate degree, he completed a post-grad certification in journalism.
His first job took him and his young family back to his hometown of Cardiff, where he worked as a reporter for the South Wales Echo newspaper. Then, in 1973, after his second child, Marie-Claire, was born, Ken, his wife, and their children relocated back to London, where he took a job at the Evening News.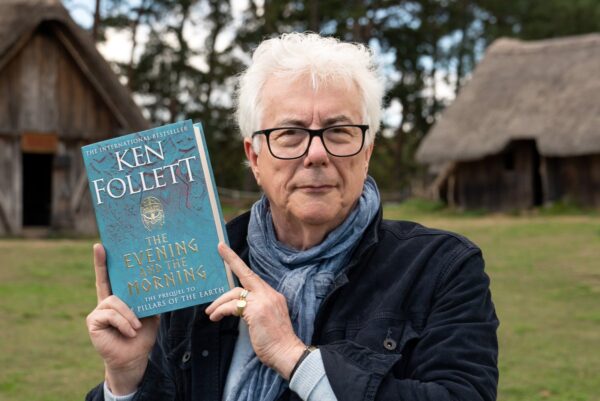 But despite continued success in his career, he was itching for a bigger challenge, so he left the world of journalism behind to join the publishing industry.
Before long, Follett was the deputy managing director for Everest Books, relishing in the world of literature that had captivated him since he was a child.
He worked long hours at the publishing company, but during the evenings and weekends, he began penning his own works of fiction under the pseudonym, Simon Myles.
According to Follett, he needed the extra income to pay for repairs on his broken-down car. While he didn't become a literary sensation overnight, the publisher's advance on his first set of novels more than covered the mechanic's fees. And more importantly, it gave him the taste for writing that would ignite his career as an author.
Success came slowly but surely, and in 1978, at twenty-seven years of age, he published the first of many titles under his own name; The Eye of the Needle.
The book sold more than 10 million copies around the globe, earning him the 1979 Edgar Award for Best Novel and making Ken Follett a household name.
His sensational rise to fame meant that he could finally quit his day job and dedicate himself to writing full time, and in the years that followed, he's published numerous critically acclaimed titles.
All his subsequent books have appeared on the New York Times Best Seller list, and many of them have been translated into multiple languages for a global readership to enjoy.
And more than four decades later, Ken Follett is still writing chart-topping novels, retaining his status as one of the most successful British authors alive today.
Note: Most of Follett's books are published under his own name, but he has also written several titles under the pseudonyms Martin Martinsen, Bernard L Ross, Zachary Stone, and, as mentioned above, Simon Myles.
The Complete List of Ken Follett Books in Order
If you're ready to dive into Ken Follett's work, look no further. Below, you'll find every book the author has ever written, listed in both publication and reading order.
The Apples Carstairs Books (Originally Published Under The Pen Name Simon Myles)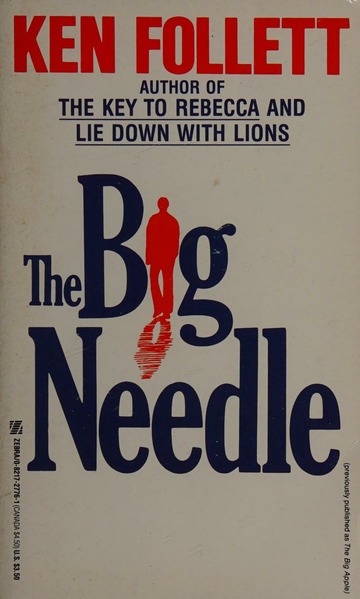 In 1974, Ken Follett published his debut title, The Big Needle, under the pen name Simon Myles.
He followed it up with two further novels, all starring wealthy business tycoon Apples Carstairs as he embarks on dangerously seductive adventures across Europe and the US.
While the Carstairs series did well enough to cover the costs of this rookie author's well-needed car repairs, it wasn't until 1978, when he became internationally recognized, that it first caught the public's attention.
That's when Follett dropped the pseudonym and republished these sexed-up mystery thrillers under his own name.
Follett wrote these titles as a young man in his twenties, and they're a far cry from his later, more sophisticated works.
Still, they're well worth a read if you want to see how this prolific author's style has evolved over the years.
The Apples Carstairs Books in Publication And Reading Order
The Apples Carstairs books were published in the order they were intended to be read, listed below.
The Big Black (1974)
The Big Hit (1975)
The Piers Roper Books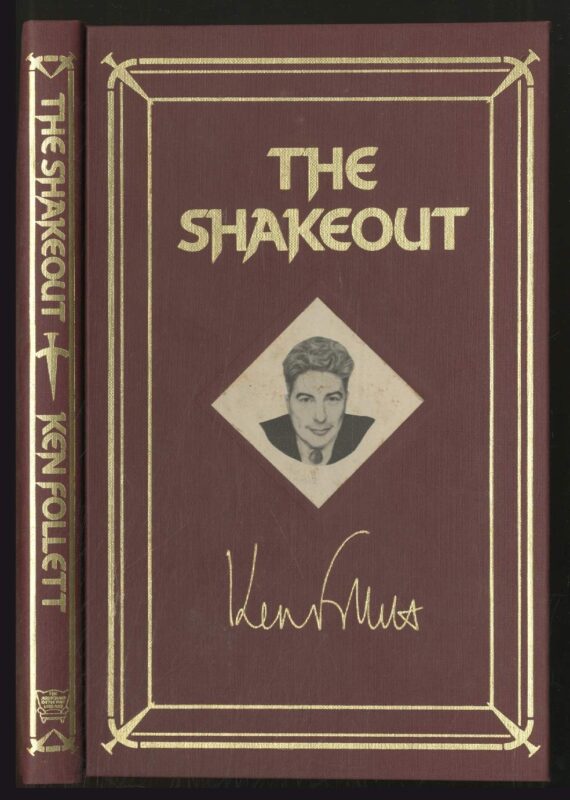 Follet's second thriller series follows the ruthlessly ambitious industrial spy Piers Roper, who works for a mysterious man known as Palmer.
As Roper heads undercover to infiltrate a rival espionage organization, he puts himself in the heart of danger. Yet, despite coming head to head with notorious Mafia gangsters and getting framed for murder, somehow, this tenacious secret agent always manages to come out on top.
The Piers Roper Books in Publication And Reading Order
The Piers Roper books were published in the order they were intended to be read, listed below.
The Kingsbridge Books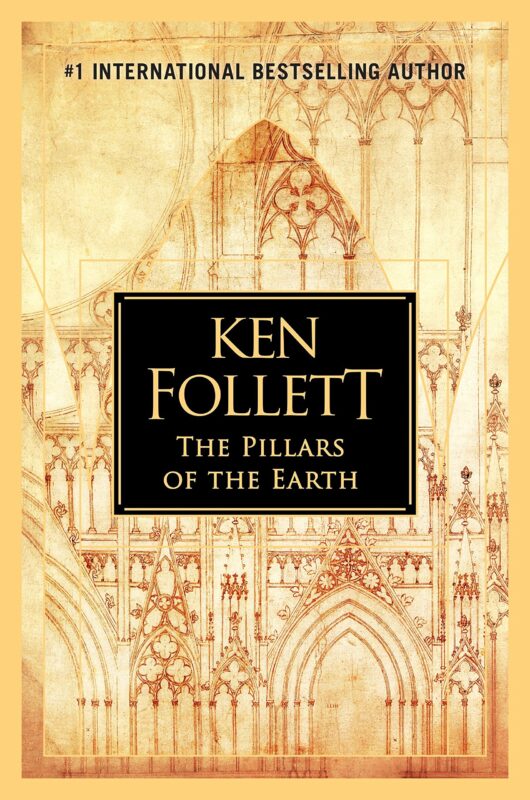 The Kingsbridge series is Ken Follett's first foray into historical fiction and a major departure from his earlier spy thriller works.
It begins with the author's most famous title of all, the 1989 epic, The Pillars of the Earth.
The story takes place between 1135 and 1153 in the fictional town of Kingsbridge, where a grand cathedral is constructed in the midst of the England and Normandy civil war.
Follett waited eighteen years before penning the next instalment, World Without End. This story takes place 157 years after the series' debut, against a backdrop of the Black Death and the Edwardian War.
The author took another lengthy break before bringing the timeline to a close with the 2017 title, A Column of Fire, which details a gripping assassination plot against the English monarchy.
But in 2020, Ken Follett revisited this epic saga to pen the series prequel, The Evening and the Morning, which is set in 997 CE, long before the first stone of the famous Kingsbridge Cathedral was laid.
Below, I'll list the Kingsbridge books in the order originally published, followed by the chronological reading order.
The Kingsbridge Books in Publication Order
Kingsbridge Books in Reading Order
The Century Trilogy Books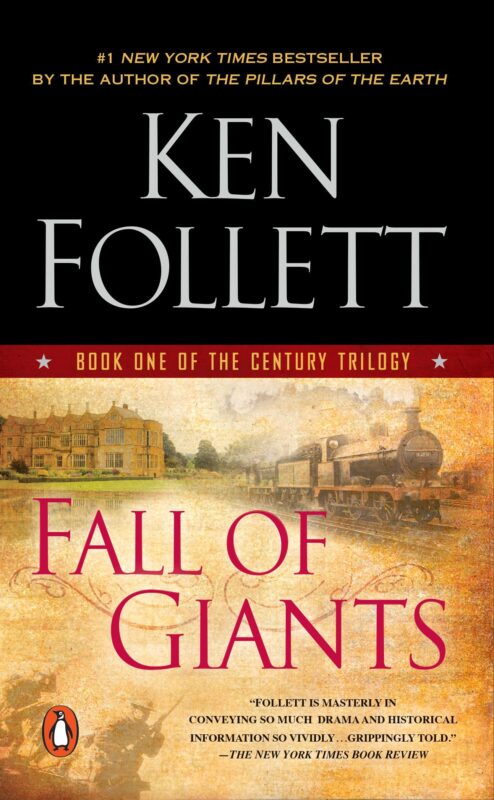 This three-part series is a fascinating journey through the tumultuous 20th century, told through the eyes of five families from different regions across the world.
The stories span across the generations, through the First World War, the Second World War, and the Cold War, as each family member struggles to survive in a rapidly changing society.
Though the stories are fictional, Ken Follet interweaves historical facts and landmark moments of the 20th century to take readers on an epic and eye-opening adventure through time and place.
The Century Trilogy Books in Publication And Reading Order
The Century books were published in the order they were intended to be read, listed below.
Standalone Novels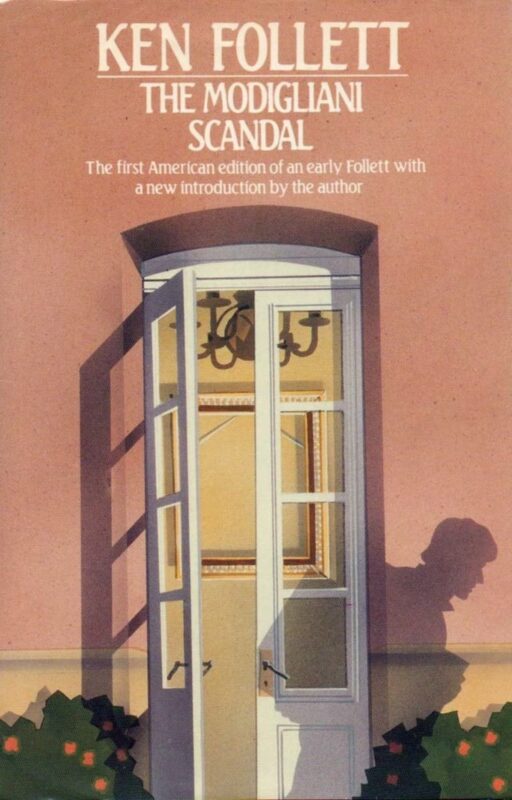 Along with his popular series, Ken Follett has published multiple bestselling standalones, including his 1979 Edgar Award-winning novel, Eye of the Needle.
But before Eye of the Needle brought him fame and fortune, the author published several titles under the pseudonyms Bernard L. Ross, Zachary Stone, and Martin Martinsen.
Below, I'll list all of these works, including those written under his pen names, in the order they were published.
Amok: King of Legend (1976) (as Bernard L. Ross)
Capricorn One (1978) (as Bernard L. Ross)
Children's Books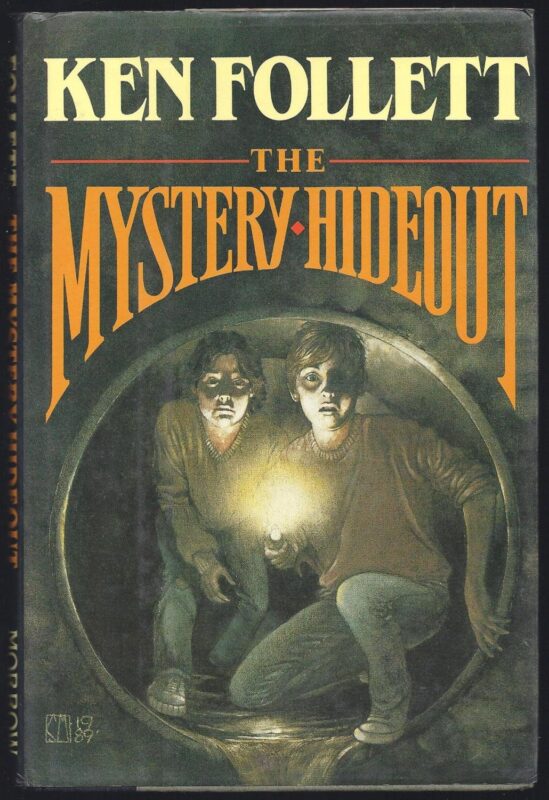 Even the most diehard fans might not realize that early in his career, Ken Follett penned two children's books.
These action-packed middle-grade stories were illustrated by Stephen Marchesi and republished in the early 90s by Scholastic.
Here they are in the order they were originally published.
Non-Fiction Books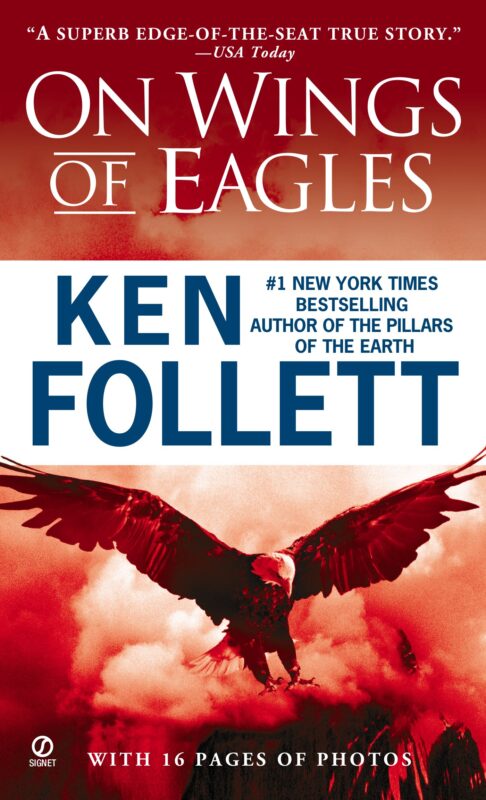 Ken Follett is famous for his fiction, but this prolific author has also written four successful non-fiction works too.
Here they are in the order they were originally published.
The Gentlemen of 16 July (1978) (Co-written with F-stop Fitzgerald)
Bad Faith (2017)
Conclusion
Ken Follett is one of the most successful authors alive today. His vast and varied bibliography spans multiple genres, so there's something for everyone to enjoy.
If you're new to Follett's work, then I highly recommend that you give his books a try. And hopefully, this post has helped you figure out where to get started.
Are you already a Ken Follett fan? If so, leave a comment in the box below and let me know about your favorite reads and why you love them.