Donna Leon is the American author behind the bestselling Commissario Guido Brunetti book series.
These fascinating detective novels have become a worldwide sensation, earning Leon some of literature's most coveted awards and making her one of the most beloved crime authors of the 21st century.
The series began in 1992, and over thirty books later, this addictive saga is still going strong. Earlier this year, Donna Leon published the latest instalment in Brunetti's adventures, and fans eagerly awaited the new 2023 release.
Donna Leon's Books
If you're ready to explore Donna Leon's page-turning reads, look no further. This post will give you a complete list of her works, including her famous Commissario Guido Brunetti series, her singular standalone fiction title, her non-fiction works, and more.
But first, let's delve into this intriguing author's life and discover how she became the world-famous author she is today.
Who is Donna Leon?
Donna Leon was born in 1942 in Montclair, New Jersey. She was raised in a traditional Catholic family that always encouraged her to follow her dreams. So, after graduating college, she took a solo trip to Italy and got her first taste of life outside of the US.
Leon was captivated by the beauty of the cities she visited and the local people's rich and fascinating culture. From that moment on, she knew she wanted to see more of the world, so she began searching for work in far-flung global locations.
Her adventures took her to London, England, where she worked as a copywriter. Afterwards, she headed to Switzerland to teach in an international school. But not content with the relative familiarity of European shores, she decided to head further east.
In an interview with the famous literary website Crime Reads, she explains, "I saw an ad in the New York Times for English teachers to go to Iran. And I said, oh, I've never been there. I had to get a map. I didn't know where it was."
Donna Leon fell in love with the Iranian people and their way of life, and she spent four happy years there teaching English while simultaneously working on a literature PhD.
But her time was cut short when political chaos erupted during the 1978-1979 revolution. She was forced to evacuate the country at gunpoint, leaving her life, belongings, and the thesis she'd been working so hard on behind.
After that, she headed to China before another newspaper job ad tempted her to the unlikely destination of Riyadh, Saudi Arabia.
"I knew I shouldn't even apply. I had heard enough stories about the place to warn me off. But in need of work and allowing myself to be lured by my memories of four pleasant years in Iran, I applied. How different, my willed ignorance asked me, could one Muslim country be from another?"
But it turns out, it was very different indeed. While Iran had felt like a home from home, life in Saudi Arabia was torturous for Leon.
In her 2013 non-fiction book, My Venice and Other Essays, she calls it "the worst time in my life," recounting how, as a woman, she suddenly became a second-class citizen in an aggressive, male-dominated world.
And so, as soon as she could, she packed her bags and left the country, heading to Venice, Italy's familiar and welcoming shores.
She already had many friends in the city and knew the ancient streets well. After many years of hopping from country to country and job to job, she decided it was finally time to settle down.
And so, she began teaching English Literature to US military personnel stationed abroad, a job she stayed in for the next fifteen years.
But eventually, after teaching and studying other people's books for so many years, Donna Leon finally decided to write her novel. Captivated by murder mysteries, she began crafting her famous fictional detective, and her beloved protagonist Commissario Guido Brunetti was born.
Yet Leon doubted whether anyone would ever want to read her work. She'd spent decades studying the literary greats and couldn't imagine herself ever joining them.
But when a friend encouraged her to enter a writing competition, the Suntory Mystery Fiction Grand Prize, she decided to give it a shot, and to her surprise, she won.
Not only was her work finally recognized, but they also wanted two more stories. And so she set about penning her subsequent novels, and suddenly, there was no stopping her.
Since then, she's written a new Commissario Guido Brunetti tale every year, showing no signs of slowing down any time soon.
Leon credits her inspiration to the city she loves, Venice, and its eclectic mix of residents. But despite her books being available in numerous languages worldwide, the Guido Brunetti novels have never been translated into Italian.
"I don't want to be famous where I live; I don't like it. I am spotted on the street by the Germans, the Austrians, the French, the Danish, everyone, at least three or four times a day, and it's always been nice and always very respectful, but I don't like it."
In 2015, Donna Leon's desire to keep a low profile saw her leave her beloved Venice and head for the mountains of Switzerland, where she still lives. But of course, she's sure to visit her favorite city as much as possible, checking in with friends and keeping her creative juices flowing for her next gripping crime thriller.
The Complete List of Donna Leon Books in Order
If you're ready to explore Donna Leon's books, read on. Below, I've compiled a list of her work in reading and publication order, including the Commissario Guido Brunetti series, which made her famous.
The Commissario Guido Brunetti Series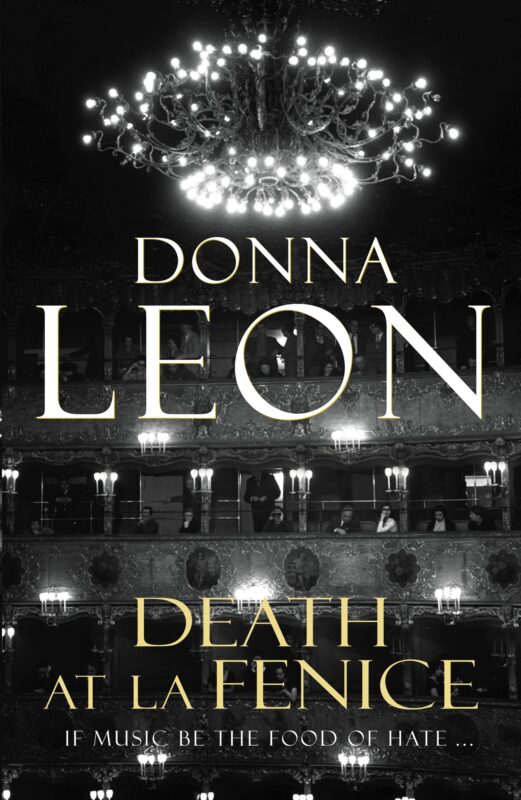 Donna Leon's beloved protagonist, Guido Brunetti, is an honest, humble, and kind-hearted man who works for the Venetian Questura.
By day, he comes head to head with some of the city's most notorious criminals and mafia bosses. Still, he returns home to his dear wife Paola and their two children by night.
Brunetti is well respected by almost everyone he knows. His colleagues admire his strong sense of ethics, impeccable professionalism, and determination to follow the rules.
He knows the Venetian streets better than most. So, for those wanting to understand the city's true heart, there's no better introduction than a guided tour by Donna Leon's famous detective.
These stories dive into the hidden heart of Venice, the atmospheric plazas and winding cobblestoned streets, and the residents who call this famous place their home.
And unlike most tour guides, Brunetti also exposes the gritter side of his hometown and the shady criminal enterprises that exist beyond the gaze of the tourists passing by.
So, suppose you have a passion for Italian culture and love a great detective tale. In that case, Donna Leon's Commissario Guido Brunetti books are the perfect series for you.
The Commissario Guido Brunetti Series in Reading and Publication Order
The publication order of these novels is the same as the chronological reading order listed below.
Donna Leon's Standalone Novel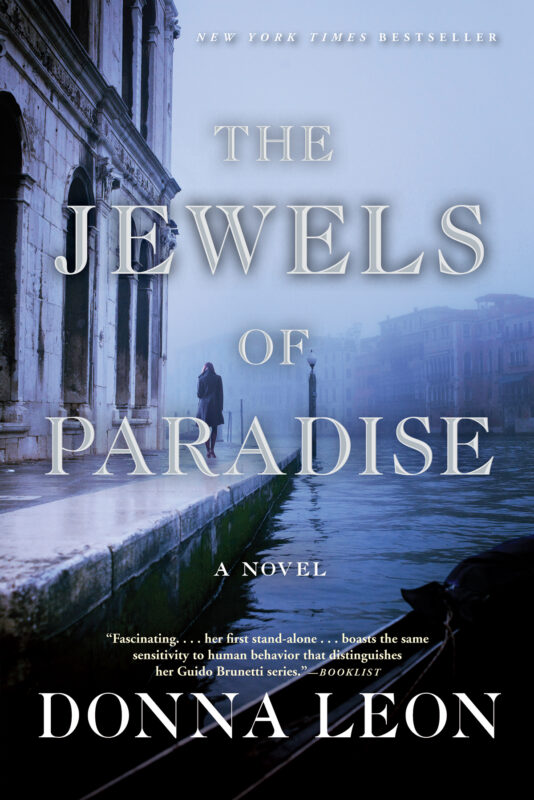 Leon is most famous for her ongoing Commissario Guido Brunetti series. Still, in 2012, she also published a standalone novel entitled The Jewels of Paradise.
This gripping story follows native Venetian Caterina Pellegrini, who leaves the ancient streets where she grew up to pursue a career in musicology. But she's soon drawn back to her hometown to help solve the disputed inheritance of a long-buried baroque composer whose papers have just been rediscovered after almost three centuries.
Now Caterina must use her knowledge and expertise to examine the papers and determine the composer's wishes. But her research is about to uncover some unexpected secrets that can no longer remain hidden.
Donna Leon's Non-Fiction Work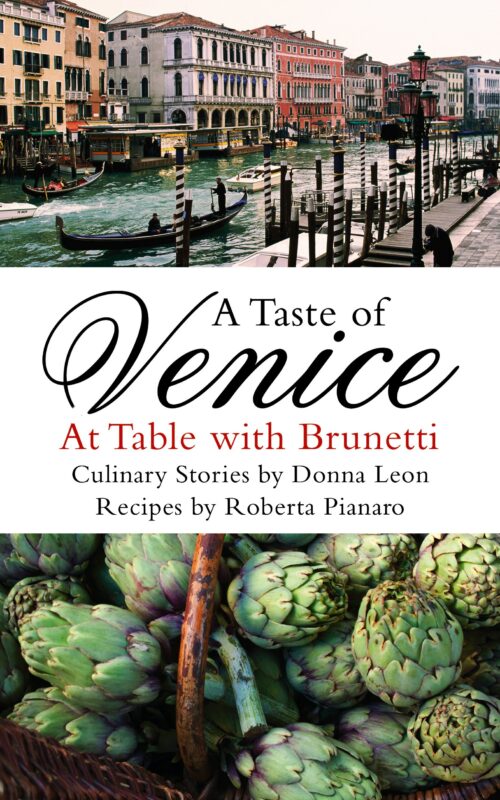 Donna Leon has published two non-fiction works relating to her beloved city of Venice.
The first, A Taste of Venice: At Table With Brunetti, is a cookbook with a twist. The author invites readers to explore the classic Italian recipes enjoyed by Commissario Brunetti in their homes, with beautifully illustrated authentic dishes to please every palette.
Each recipe is accompanied by extracts from the novels and culinary tales from the author herself, taking us on a delectable journey of food, flavor, and culture through the eyes of Venice's most famous and beloved detective.
Donna Leon's follow-up non-fiction title, My Venice and Other Essays, is a collection of her best work from journals and magazines across Europe over the last several decades.
Each story is a window into a moment in Leon's life, including her thirty-plus years spent in Venice, her adventures around the globe, and her early years growing up in New Jersey, USA.
Donna Leon's Non-Fiction Work in Publication Order
Donna Leon's Books to Music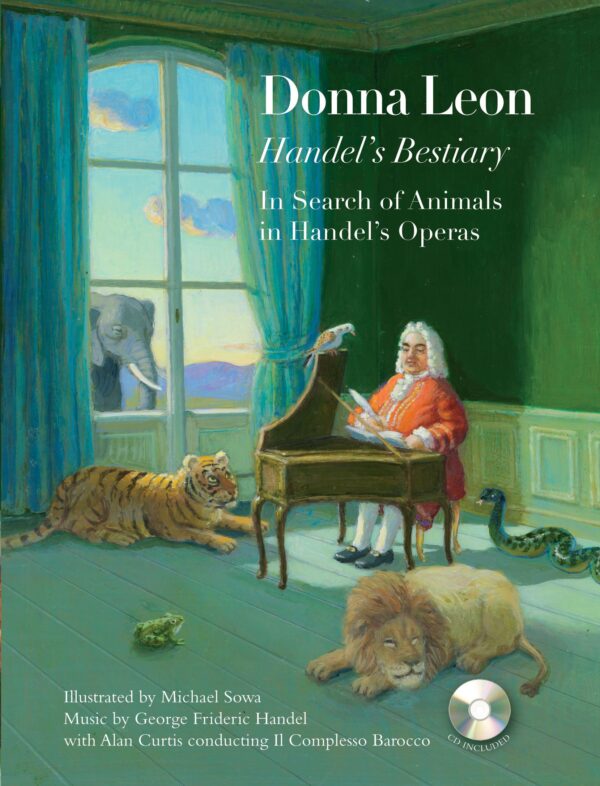 Donna Leon has a passion for classical music. So, she's teamed up with some of the world's most talented composers, instrumentalists, and vocalists to create several captivating stories set to music.
Here they are in the order they were initially published.
Conclusion
Donna Leon's Commissario Guido Brunetti series is one of the most original and captivating detective series of our time.
It's much more than just a thrilling crime saga; it's a deep dive into the lesser-known side of Venetian culture and the secrets of the city that most tourists never get to see.
Are you a fan of Donna Leon's work? If so, I'd love to hear about your favorite books. Could you drop me a comment in the box below?