Spy novels are some of the most exciting, nail-biting stories in the thriller genre. They transport us to a fascinating world of secrets, lies, danger, and conspiracy and keep us on the edge of our seats from beginning to end.
If you're a dedicated fan of spy fiction, you might already be familiar with some of the titles on this list. But read on, as you're also likely to rediscover something brand new. And if you're just beginning your espionage reading adventure; the classic and contemporary books below are a great place to start.
| Sr. No. | Title | Publication Date | Print Length | Author | Publisher | Where to Buy |
| --- | --- | --- | --- | --- | --- | --- |
| 1 | The Day of the Jackal | May 29, 2018 | 464 pages | Frederick Forsyth | G.P. Putnam's Sons | Amazon |
| 2 | The Spy Who Came In from the Cold | September 3, 2013 | 240 pages | John le Carré | Penguin Books | Amazon |
| 3 | Our Man in Havana | August 01, 2010 | 120 pages | Graham Greene | Oberon Books | Book Shop |
| 4 | The Bourne Identity | May 29, 2018 | 464 pages | Frederick Forsyth | G.P. Putnam's Sons | Amazon |
| 5 | Patriot Games | October 30, 2013 | 800 pages | Tom Clancy | Berkley | Amazon |
| 6 | American Assassin | October 06, 2020 | 448 pages | Vince Flynn | Atria Books | Book Shop |
| 7 | The Kill Artist | December 19, 2000 | 448 pages | Daniel Silva | Random House | Amazon |
| 8 | Our Woman in Moscow | June 1, 2021 | 448 pages | Beatriz Williams | William Morrow | Amazon |
| 9 | The 39 Steps | March 09, 2021 | 98 pages | John Buchan | True Sign Publishing House | Book Shop |
| 10 | The Eagle Has Landed | October 24, 2013 | 496 pages | Jack Higgins | Penguin | Amazon |
1. The Day of the Jackal by Frederick Forsyth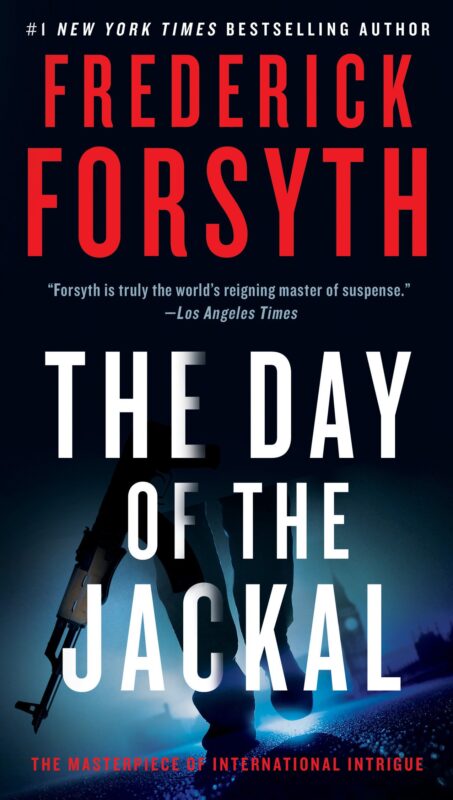 The Jackal is unlike any spy you've ever known. With his impenetrable grey eyes and striking blonde locks, this international man of mystery is a true enigma. His character is so intriguing that even his employer doesn't know his true identity. And though he speaks with a British accent, don't be fooled; his loyalties certainly don't lie with the Crown.
His mission is one only he can fulfill. He must bypass the most heavily armed security known to man in order to kill his target; the President of France, Charles de Gaulle.
Using just a rifle and his formidable stealth and skill, The Jackal is about to make his move and change the course of history forever.
2. The Spy Who Came In from the Cold by John le Carré
It's the middle of the 1960s, and British secret agent Alec Leamas is getting ready to leave Berlin after a long and arduous mission that saw many of his men die. And when his last remaining second in command is also killed, he's more than ready to conclude his career as an international spy for good.
But when he returns to London, it's clear that his spymaster, Control, has other plans for him. He must embark on one final mission to East Germany, entering under the guise of a faux defector, a dishonored spy who will coerce the enemy to his ultimate demise.
Also Read:- 8 Amazing Realistic Fiction Books of All-Time
3. Our Man in Havana by Graham Greene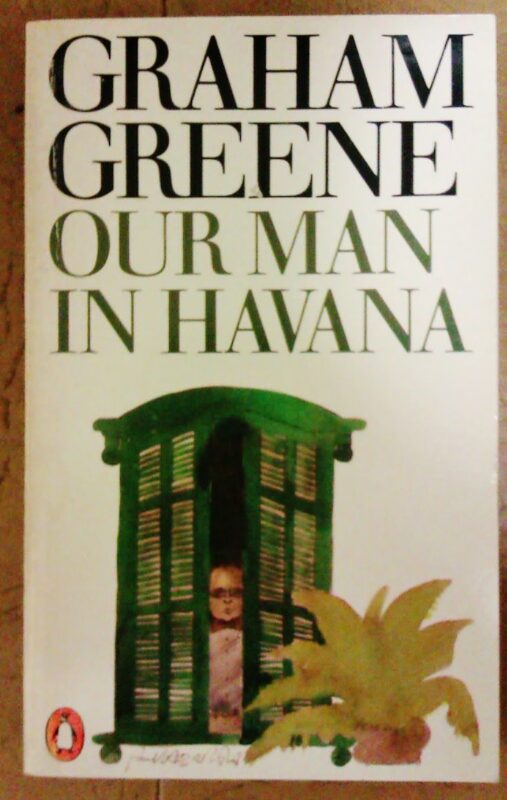 James Wormold is a top-secret agent, but it hasn't always been that way. In his former life, he sold vacuum cleaners, and part of him wishes he still did. Yet, with bills to pay and a demanding daughter to please, he had no choice but to accept a role at MI6.
His side job proves to be even more daunting than he could have imagined, as he struggles to gather intelligence. But rather than admit his inadequacy, he invents a fictional spy ring cobbled together from reports he finds in the newspaper.
Some of the names on his make-believe list belong to real agents, but others are a figment of his imagination. And before long, he's backing up his bogus reports with what he claims are accurate diagrams of a secret military unit buried deep inside the mountains. And strangely enough, this hidden base appears to be suspiciously composed of vacuum cleaner parts.
But Wormold is in for a shock when his stories begin to come true. Now, his fabricated world is encroaching on reality at a rapid pace, and the lines between fact and fiction are becoming increasingly blurred.
4. The Bourne Identity by Robert Ludlum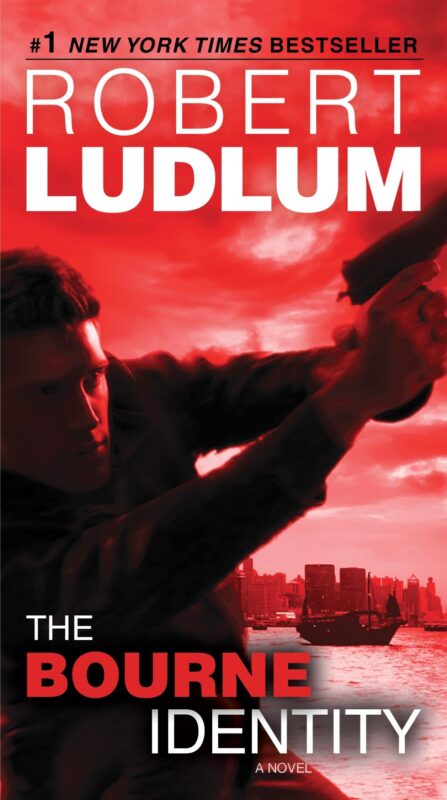 After being found clinging to floating debris in the middle of the Mediterranean Sea, the amnesia-stricken Jason Bourne doesn't know who he is or how he got there.
Now, with only occasional, dismembered flashbacks and a code for a mysterious bank account in Zurich, he embarks on a quest to find out the truth.
As he begins to find out the truth about himself, he finds that there's a staggering sum of money stored inside the Swiss account. And Bourne starts realizing that his forgotten self is more remarkable than he could ever have imagined. Who is he? An assassin, a terrorist, a spy? And can he solve the mystery of his own identity before whoever tried to kill him at sea comes back to finish the job?
5. Patriot Games by Tom Clancy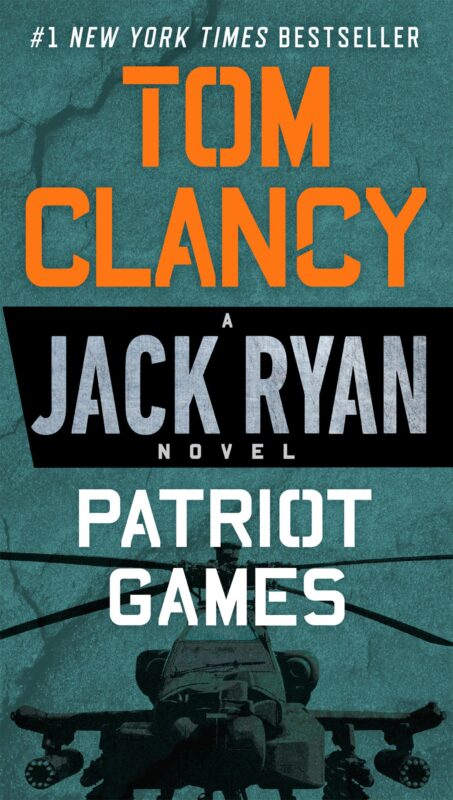 While on vacation in London with his family, Jack Ryan witnesses a terrorist attack that changes the course of his life forever.
Acting on impulse, he intervenes to protect the victims and winds up taking a bullet himself. And as he emerges from his unconscious state in a hospital bed, he learns that the victims were no ordinary citizens. He then discovers that they were the Prince and Princess of Wales, and thanks to him, they and their young baby boy are alive and well.
Now he's a hero in the eyes of the Royal Family, but he's a dead man walking in the eyes of the perpetrators, an IRA splinter group by the name of the Ulster Liberation Army. These dangerous men are out for revenge, and they'll stop at nothing until they find it.
Also Read:- What is Speculative Fiction?
6. American Assassin by Vince Flynn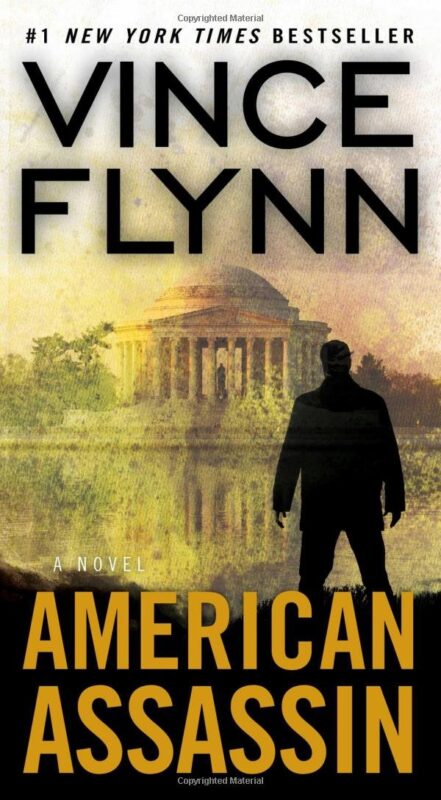 In the aftermath of the devastating Pan Am Lockerbie attack, college athlete Mitch Rapp is hungry for revenge.
He has that insatiable fury that makes him the perfect candidate for CIA chief Irene Kennedy's new team of secret intelligence operatives. And he enrolls in a grueling six-month training program that transforms the young athlete into a dangerous killing machine. Finally, he's ready to embark on a bloody warpath of vengeance.
And as he travels across Europe, from Istanbul to Hamburg and beyond, he and his team leave a trail of bodies in their wake. But Rapp's true enemies are waiting just around the corner, and they're plotting a violent end to his murderous mission.
7. The Kill Artist by Daniel Silva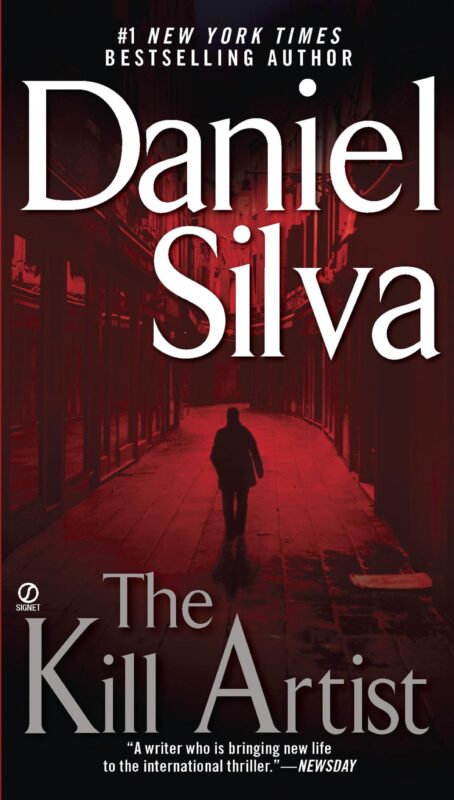 When Gabriel Allon's deadly assignment to eliminate Israel's enemies leads to personal tragedy, he leaves his life of espionage behind to become an art restoration specialist. It's a profession which he often used as a cover for his top-secret missions, but this time, it's for real.
Yet his old life is never far behind. And when Israel's chief of intelligence requests his unique skillset to destroy a Palestinian plot, he becomes embroiled in the world of espionage all over again.
His dangerous mission reunites him with an old adversary, a Palestinian zealot by the name of Tariq. Now, the two men are about to embark on an international game of cat and mouse, and there can only be one winner.
8. Our Woman in Moscow by Beatriz Williams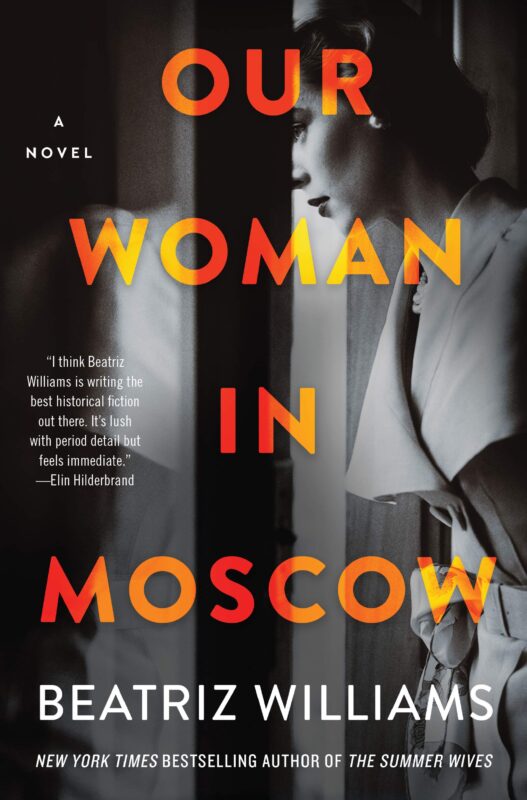 In the late 1940s, Iris Digby disappeared from her home in London alongside her husband and two children. The world was left with more questions than answers; did they flee to Russia to share secret intelligence? Or did the Soviets themselves take them out?
For four long years, those questions go unanswered until Iris's twin sister Ruth receives the correspondence she's been waiting for. Ruth hasn't seen her sister since the summer of 1940, and if she's really alive, she'll stop at nothing until she finds her.
Disguised as a counterintelligence agent's wife, Ruth makes the long journey to Moscow. But when she and Iris are finally reunited, she discovers some shocking secrets about her sister's marriage. And these are secrets that will put both of their lives in danger.
9. The 39 Steps by John Buchan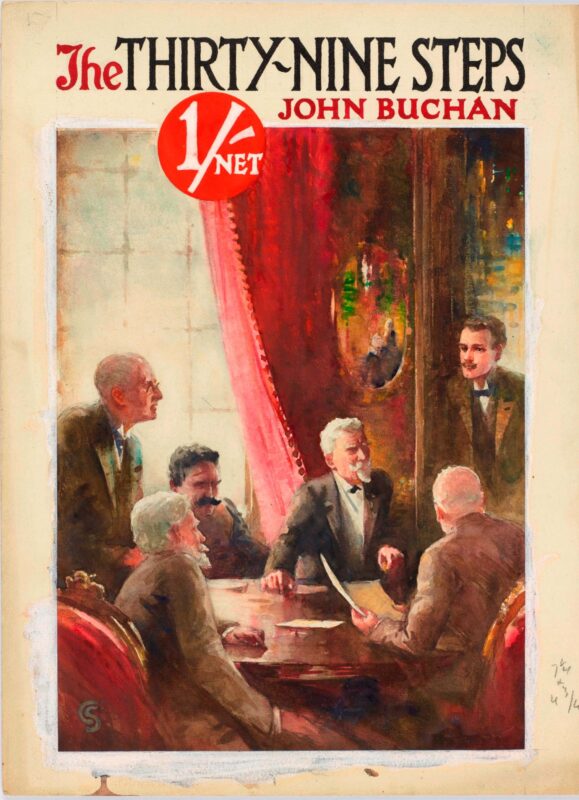 After returning from his adventures across South Africa, Richard Hannay's London life feels positively dull. But an encounter with a strange American is about to spark a whole new set of adventures.
According to this transatlantic visitor, dark forces are planning an assassination that could destabilize political institutions across Europe. And he needs Hannay's help to stop them.
But when the mysterious American is murdered inside Hannay's London home, he suddenly becomes suspect number one. With the police on his tail, he flees to his native land of Scotland to work out his next move.
Now it's not only his life that hangs in the balance; it's the security of an entire nation. And if he doesn't act fast, both could be lost for good.
10. The Eagle Has Landed by Jack Higgins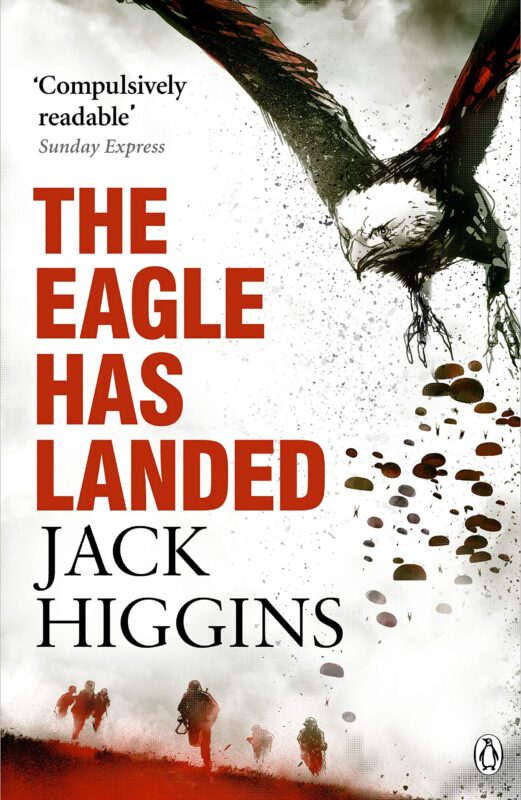 It's the winter of 1943, and Hitler has ordered a group of elite Nazi paratroopers to invade the British Isles and capture Prime Minister Winston Churchill.
A formidable duo commands the grandiose mission; special agent Kurt Steiner and the notorious IRA assassin Liam Devlin, and together, their plan looks set to succeed. But there's one small problem. In the sleepy town of Studley Constable, the residents know of the Nazi's deadly plot, and now it's down to them to intercede Steiner, Devlin, and the rest of Hitler's men before it's too late.
Will these unassuming townsfolk become the unlikely heroes of history? Or will the elite assassins win the day?
Conclusion
These thrilling tales of espionage are packed with action, danger, and suspense.
Have you read any of these classic and contemporary spy books? If so, which ones are your favorite? You can let me know by dropping a comment in the box below.
And don't forget, we have tons more amazing book recommendations for you. If you're looking for more stories that keep you on the edge of your seat, then check out our guide to the best mystery and thriller books of all time.