In this article, we have included a complete list of Jodi Picoult's books in the order they were published. By doing so, we aim to provide you with a comprehensive resource to better understand her body of work.
Whether it's a heartrending tale or a compelling exploration of moral dilemmas, you will find Picoult's books a rich and rewarding reading experience. So, join us as we embark on a literary and captivating journey of one of the most influential authors of our time.
Happy Reading!
Who is Jodi Picoult?
Jodi Picoult is a 21st-century American writer and unarguably the #1 New York Times best-selling author of twenty-nine novels that have flourished in this cutthroat world of literary brilliance.
Her work consists of fictional stories about families and social issues, gaining authoritative publications in more than 34 languages worldwide.
Born on May 19, 1966, Jodi is one of the most famous writers of our decade. Many of her books, such as The Pact, Plain Truth, The Tenth Circle, Salem Falls, Wish You Were Here, and My Sister's Keeper, have been adapted into films by the same names.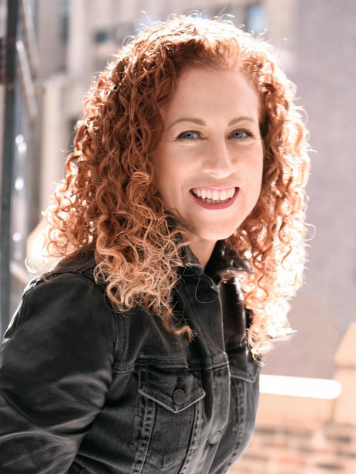 Early Life & Career
She wrote her first story at the tender age of five, named 'The Lobster Which Misunderstood.' Her writing style covers a range of fiction genres, best known for adult novels.
Picoult frames her characters in a fashion where the morals and human grounds they stand on are often questionable. Typically considered contemporary fiction, her work highlights the outcast and issues generally ignored or not paid much attention to.
Readers can expect a potent combination of race relations, family relations, parenting, adoption, and custody battles. She adds spice by demystifying inside stories of school shootings, date rapee, genetic engineering, suicide, infanticide, and more.
What's more, Jodi has published a few short stories in collaboration with other writers and written several issues of Wonder Woman.
The Princeton Alumni was graciously awarded the Lifetime Achievement Award for mainstream fiction from the Romance Writers of America.
Controversy
Recently in March 2023, a few copies of Jodi Picoult's 'Storyteller' were banned from a district school in Florida, stating its inappropriate nature for children. This book is based on the Holocaust and inspired by true events broadcasting the gruesome and shocking atrocities committed by the Nazis.
Critics hesitantly applaud Picoult's work even though she represents the oppressed impartially.
Jodi Picoult's Books in Order
Knowing where to begin with Jodi Picoult's vast depository of books could be challenging.
The thread of relationships intertwines all of her books, fueled by the importance of family support and how love is the balancing beam for all human relations.
Jodi Picoult also enjoys writing emotional tear-jerkers, helping readers discover their softer, empathetic selves. Her knack for shining a light on less-addressed issues and questions lingers in readers' minds long after they have completed the book have proven to entice recurring readers.
Moreover, her words are undeniably influential as they simultaneously evoke joy and sorrow in our minds.
Jodi Picoult's Short Story Collections
Jodi's short story collections are stories with different characters and new issues. Each story reveals a fresh perspective on human nature and slowly brings all the stories together, bound by a common theme.
Jodi Picoult is a detailed perfectionist and thoroughly researches every time she writes a new book, especially when they are on/about taboo subjects.
Jodi Picoult Short Story Collections in Publication And Chronological Order
They're two collections, one with an ongoing storyline and the second comprising selective stories from Jodi Picoult's bestselling books.
1. Leaving Home (2011)
Ten years have passed, yet, Jenna has no clue about her mother's strange disappearance. Jenna can't stop thinking about her maternal support, Alice, and rejects the idea that she abandoned her.
Her optimism about her mother's presence is undying, motivating her to keep her search alive despite the compromises.
On the other end, Alice is a researcher who studies how elephants feel sadness and similar emotions. Fascinated by these gentle giants, she records everything in her journals and spends countless days reading her documentation.
Lastly, Jenna reads every journal repeatedly to find the slightest clue leading her to her mother. Read on the discover how the book ends with a shocking revelation.
2. The Jodi Picoult Reader's Companion (2012)
This literary masterpiece holds the finest excerpts from author Jodi Picoult's unforgettable novels.
It provides a detailed character analysis, delves into recurring themes, and includes interviews that give you an insight into Jodi Picoult, the author.
This book is a must-read for readers who want to gain a deeper understanding of Picoult's thought-provoking novels. It reflects on the moral complexities and societal issues of the modern world.
Jodi Picoult's Young Adult Novels
These are the novels that Jodi Picoult wrote with her daughter, Samantha van Leer.
With her unique storytelling style coupled with her ability to delve into complex issues, Picoult's young adult novels offer a compelling narrative that would appeal to teenage and adult readers alike.
Jodi Picoult's Young Adult Novels In Publication and Chronological Order
Jodi Picoult is the co-author of the series Between the Lines. The young adult novels were released in 2012 as a two-book series. Off the Page, the sequel to the first book was released three years later.
1. Between The Lines (2012)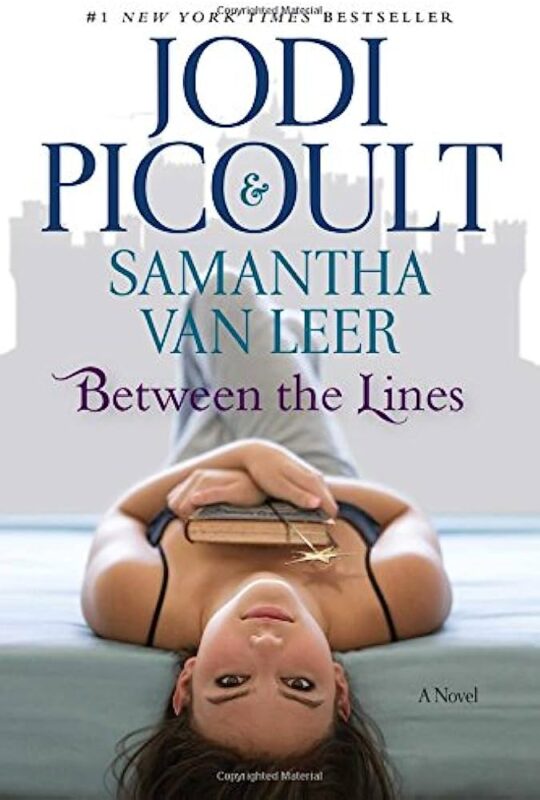 Delilah, a young recluse lady, has recently shifted to a new town. Finding no success in making friends, she resorts to books. She spends all of her time reading a fantasy book she found in a library.
Gradually she falls in love with one of the characters, a handsome prince filled with every quality a girl desires.
One afternoon, she's shocked by the revelation that her ideal man is a living personality. But she craves to support him to escape the confines of the literary prison.
Jodi Picoult's Novellas
Jodi is a versatile writer who has written in numerous literary genres.
Novellas are short novels where the 57-year-old literary genius artfully explains the varied emotions we experience in our daily life.
Jodi Picoult's Novellas In Publication and Chronological Order
These books can be read in any order since they all consist of individual stories, and none are interlinked.
1. Larger Than Life (2014)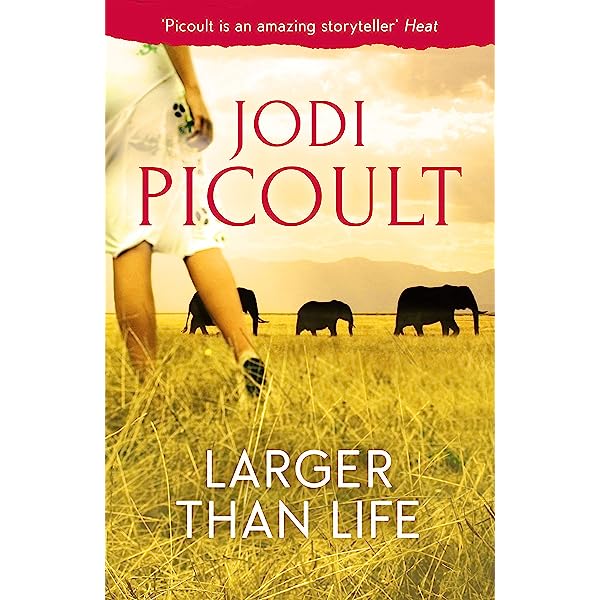 Alice is a researcher studying elephants and how their memories function. She's mesmerized by the bond between the mother and her infant and how their relationship blossoms on the foundation of Alice's fiercely protective instincts and her newborn's unwavering loyalty.
Staying on a wildlife reserve in Botswana, Alice won over an opportunity to decode specifics about animals in their natural setting. But limitations state that she must obey a singular vital command – only observe and forbid from engaging.
Alice has the bewildering chance to watch these animals in their beautiful homes but needs to be extremely careful. The trick is to refrain from interfering and only watch from afar.
Sadly, one day she found a young elephant who'd lost his mother, and it broke her heart to leave the poor baby behind.
She immediately cared for the unprotected calf, even though it threatened her career. In return, she realizes the colossal depth of parental love.
Jodi Picoult's Standalone Novels
Jodi Picoult's novel, Nineteen Minutes is based on the events of a school shooting in a small town.
This book is her first number 1 New York Times bestseller. Over the years, she continued to write many more that became bestsellers.
Jodi Picoult's Standalone Novels in Publication and Chronological Order
Each book is connected through Jodi Picoult's stupendous writing style and can be read in any order.
1. Songs of The Humpback Whale (1992)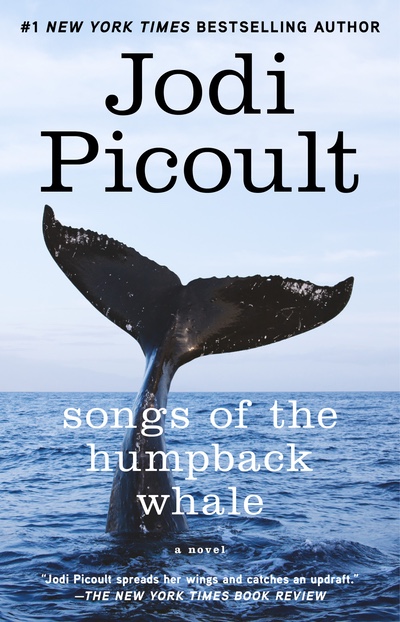 Jane has spent the majority of her life living in somebody's shadow. First, her childhood abuser and now her husband Oliver, a famous oceanographer who has a successful career and spends long hours away from his family because of workload.
Rightfully, Jane wasn't comfortable with her husband spending all his energy studying humpback whales in his little time at home. The unexpected behavior of her husband pushes Jane to act out, and she leaves with her daughter, Rebecca, to go and live with her brother, Joley. Different characters with unique personalities and viewpoints narrate the story.
When realizations surface and discomfort settles in, Oliver embarks on a quest to locate his wife and child and bring them back home.
Jodi Picoult's Anthologies in Publication and Chronological Order
Jodi Picoult has collaborated with many writers and produced some of the best novels in the literary world.
Last Night A Superhero Saved My Life (2016)
A bunch of essays written by Brad Meltzer, Joe Lansdale, Jodi Picoult, and Neil Gaiman in which they thrill readers about their favorite superheroes. The authors collectively share the most ludicrous and devasting experiences with their beloved savior.
They explain why superheroes are important, why having them in our lives is essential, and how they provide comfort and peace.
Readers can relate to superhumans in 'Last Night A Superhero Saved My Life' because their qualities and gifted abilities inspire us all.
A symbol of change, hope, and optimism, this book is co-authored by a group of intellectuals and edited by Maureen Johnson.
Conclusion
Jodi Picoult was the esteemed recipient of other prestigious awards, such as the:
New England Bookseller Award for Fiction
Alex Award from the YALSA
NH Literary Award for Outstanding Literary Merit
Sarah Josepha Hale Award
With musicals and plays such as Love At First Bite, Over The Moon, and When In Rome, the reputed female author has contributed to other writing styles.
Deservedly ranked in the top ten of Princeton's most influential living alumni, she continues to inspire men and women daily with her thought-provoking novels.
She has published a few short stories in collaboration with other writers and written several issues of Wonder Woman, a significant character in the DC comics.
Jodi Picoult is an extraordinarily distinguished and highly learned woman who isn't afraid to speak her mind and does not pay attention to what critics say. Her work is consistently excellent and speaks for itself.
In the comments below, let us know your thoughts on Jodi Picoult and her books.