Mary Alice Monroe is the best-selling American author behind multiple contemporary fiction novels.
Her work has a strong focus on environmental conservation, and she often incorporates themes of nature into her writing. However, this hasn't always been the case. Earlier on in her career, her books focused on themes of family, relationships, grief, loss, and personal growth. But after moving to the picturesque Isle of Palms in South Carolina, she developed a love and appreciation of the natural world that would stay with her forever.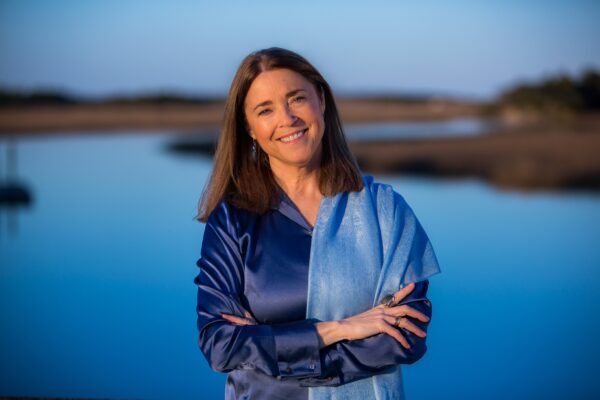 Monroe's books inspire readers to live a more environmentally conscious existence, so if you're looking for a novel that will rekindle your love of nature, then the books below could be a perfect choice.
Mary Alice Monroe Books in Order
Mary Alice Monroe has penned several series and standalone titles, but with so many books to explore, knowing where to begin isn't easy. So, in this post, I'll give you a full rundown of everything the author has published to date, so you can get started on your reading journey right away.
The Beach House Books
The Beach House books are Mary Alice Monroe's most popular and well-known works. So popular, in fact, that they inspired the made-for-TV Hallmark adaptation of the same name.
The series follows the life and adventures of Cara Rutledge.
Years ago, Cara left behind her Southern roots to pursue a high-flying career in the big city of Chicago. But now, after two decades, she's finally coming home to the beautiful Carolina Lowcountry to embrace the rhythms of nature again.
The Beach House Books in Reading and Publication Order
The Beach House books can be read as standalones, but to get the most out of the series, it's best to follow the publication order listed below.
1. The Beach House (2002)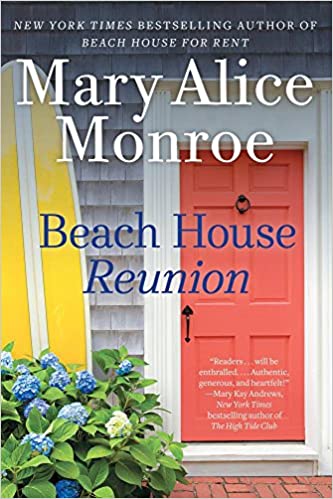 Recently, Cara's life has been spinning out of control. So, she heads back to her family's picturesque beach house to help her mother and reconnect with her roots.
The scenic Lowcountry is packed with childhood memories and long-forgotten friendships, and soon, she's rekindling relationships she thought were lost forever. And as the summer days roll by, the rhythms of the island begin to heal her soul.
The Beach House Companion Book
After the success of the first two Beach House novels, Mary Alice Monroe also penned this companion title, Turtle Summer.
1. Turtle Summer: A Journal for My Daughter (2007)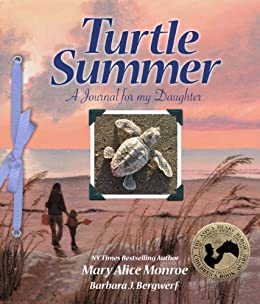 Those who have read book two of the Beach House series, Swimming Lessons, will remember the Turtle Summer journal. This is that very same journal, complete with photographs, art, and prose, that documents an unforgettable mother-daughter summer spent volunteering with sea turtles.
The Lowcountry Summer Books
The Lowcountry Summer books are set in the same picturesque locales as the Beach House books; however, this new series introduces a whole new set of characters.
Dora, Carson, and Harper are half-sisters who have drifted apart. Living on different sides of the country, the girls barely see one another these days. But their grandmother is determined to bring them back together and help them rediscover the joys of family.
The Lowcountry Summer Books in Reading and Publication Order
The Lowcountry Summer books can be read as standalones, but to get the most out of the series, it's best to follow the publication order listed below.
1. The Summer Girls (2013)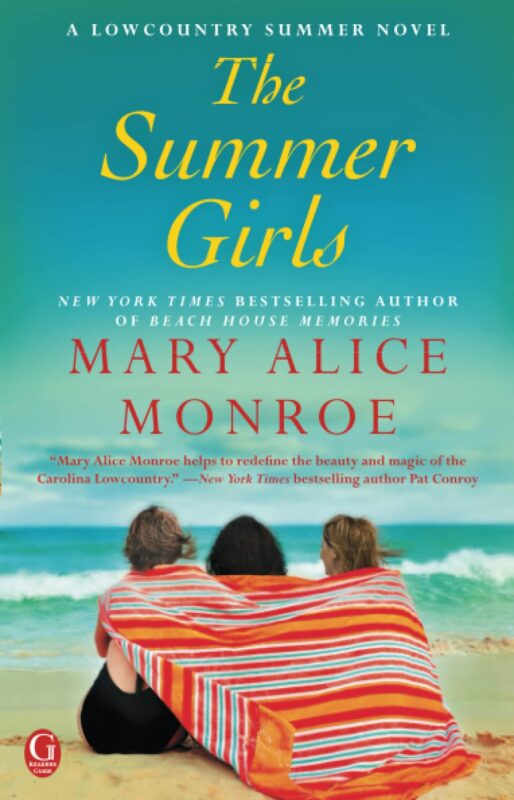 Carson Muir has never found anywhere she can really call home, nowhere except for the familiar shores of Sea Breeze. And so, when life adrift finally becomes too much to bear, she makes the long journey from California to back to South Carolina to find the answers she's been looking for.
The Islanders Books (with Angela May)
In 2021, Mary Alice Monroe joined forces with her fellow author Angela May to embark on a brand new series for younger readers. These middle-grade books are a celebration of the natural world and Monroe's way of bringing her passion for sea turtle conservation to a whole new generation of readers.
At the start of the series, we meet Jake, an eleven-year-old boy whose father has been injured in Afghanistan. Jake's mother is leaving to nurse him back to health, so Jake has no choice but to spend the summer with his grandmother on Dewees Island. But while island life might sound fun to some, Jake is dreading the thought of weeks without TV or internet in the middle of a nature reserve.
But he soon discovers that there's a whole world of adventures to be found on Dewees Island, and he's about to make memories that will last for a lifetime.
The Islanders Books in Reading and Publication Order
The Islanders books can be read as standalones, but to get the most out of the series, it's best to follow the publication order listed below.
1. The Islanders (2021)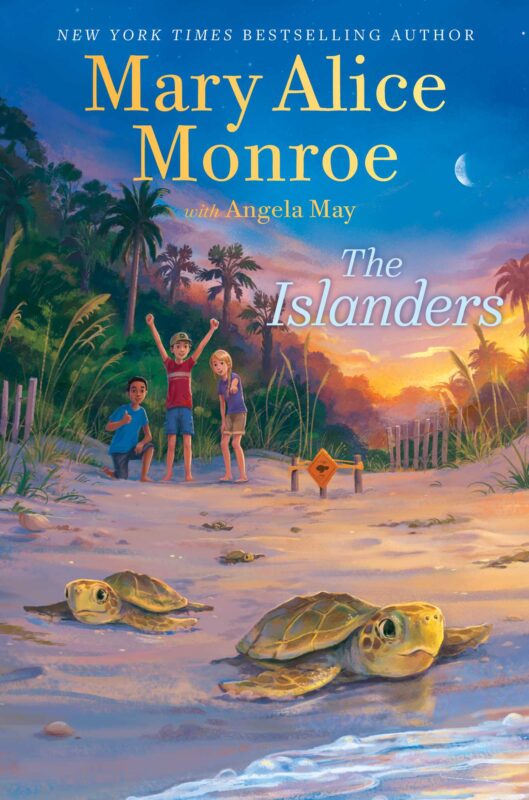 Jake wasn't expecting to have much fun on tiny, isolated Dewees island this summer. But when he meets fellow "summer kid" Macon, and resident islander, Lovie, his luck begins to change. All three kids have their own family struggles at home, so together, they embark on an unforgettable summer of adventure and discover the wonders and excitement that the natural world can bring.
Mary Alice Monroe's Standalone Books
As well as the series listed above, Mary Alice Monroe also has several bestselling standalone titles to explore. Here they are in the order they were published.
1. The Long Road Home (1995)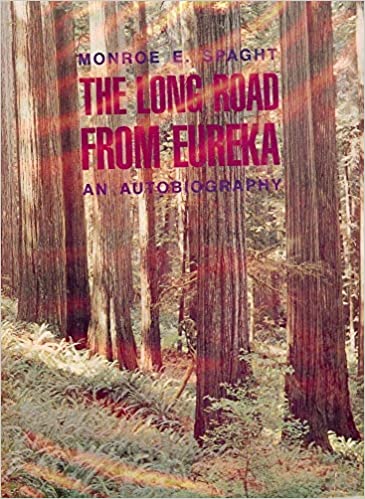 Nora MacKenzie was once a high-flying Manhatten socialite, but her husband's suicide has left her alone and penniless. But by the grace of God, she still has their old mountainside farm in Vermont. And so, with no place else to go, she heads to the farm to try and rebuild the fractured pieces of her life.
The local community doesn't expect a city girl like Nora to last long in the farming world, but to everyone's surprise, she gives it her all. Helping her is Charles "C.W." Walker. C.W. shows Nora everything she needs to know about working the land, tending to the animals, and completing the mountain of practical chores that need to be done each day. And slowly but surely, she begins to believe she can live, and maybe even love, again.
Mary Alice Monroe's Picture Book
Mary Alice Monroe is most famous for her heartwarming stories for adults and middle-grade kids. But in 2013, she joined forces with photographer Barbara J. Bergwerf to create a picture book for young readers aged 3-10 years.
1. A Butterfly Called Hope (2013)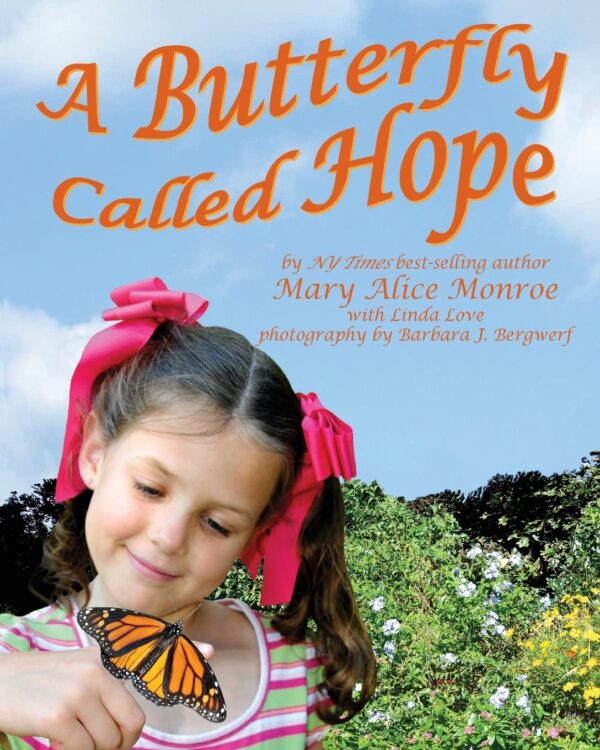 Head on down to Mama's garden and enjoy a photographic journey through one of nature's most fascinating transformations. Watch as a caterpillar becomes a chrysalis, only to emerge from his cocoon as a bright and beautiful monarch butterfly.
Conclusion
Mary Alice Monroe's books are a fascinating exploration of love, family, friendship, and the natural world. So, if you're looking for a feel-good beach read to soothe your soul and reconnect you to nature this summer, then the books above could be a perfect choice.
Are you already a fan of this bestselling author's work? If so, drop me a comment in the box below!