We've assembled a complete guide for James Lee Burke's novels and short story collection in reading and publication order. His potent tendency to sew elements of destruction with liberalism makes him a stand-out author.
Who is James Lee Burke?
James Lee Burke is an American author best known for his mystery novels. The literary mastermind is responsible for creating one of the best mystery novel series, Dave Robicheaux.
Born on 5th December 1936, James Lee Burke was presented with the Grand Master Award from the Mystery Writers of America in 2009.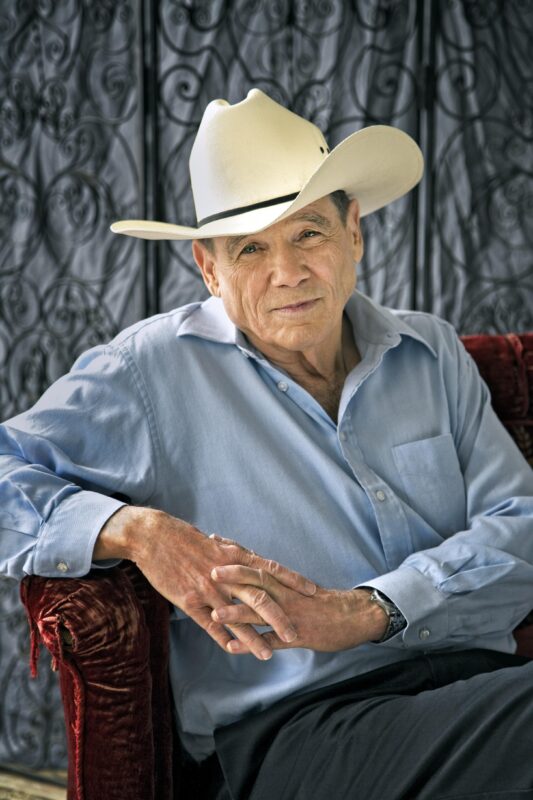 Early Life & Career
James Lee Burke, the famous gritty mystery fiction writer, doesn't hesitate to use plentiful references from the Catholic religion.
He firmly believes in God and incorporates all his knowledge into his well-written, poetic mystery, and action books.
Interestingly, he took up odd jobs starting from being a truck driver, then a pipeline manager, a newspaper reporter, and a social worker on Skid Row, LA.
James has also taught at the University of Missouri, the University of Louisiana, the University of Montana, Miami Dade Community College, and Wichita State University.
At 23, he finished his first novel, Half in Paradise, which took five years to publish successfully.
He delved into the world of alcohol and became inebriated during The Lost Get-Back Boogie. This book was rejected 111 times and eventually was published by Louisiana State University Press.
Achievements
Despite being the honorable recipient of 2 Edgar Award winners, he's one of the most humble and generous human beings. Not to forget, he's also been awarded the 1992 Grand Prix de Littérature Policière.
James Lee Burke's Books in Order
James Lee Burke has written many books. Navigating through his works can be admittedly difficult. So here we have provided a complete list of books the author has published so you can easily start reading your favorite ones.
Having published 37 novels and two short-story collections, James Lee Burke is a consistent writer churning books every year.
David Robicheaux Books
James Lee Burke has written 22 novels in the Dave Robicheaux series. He has a strong drive to put the bad guys away in prison, which shows that his faith in justice remains alive. Moreover, his piping-hot attention to detail helps the reader to experience the novel vividly.
David Robicheaux Books in Reading and Publication Order
The mention of locations is important since it helps the reader understand the story setting and visualize the characters best.
In the first novel, Dave Robicheaux is a part of the New Orleans Police Department. But in subsequent books, he moves to another location where he works for a local sheriff and owns a fishing business. Afterward, when he relocates to Montana, the mountains provide a new location for crime-solving and bloodshed. We then head back to New Orleans' gloomy streets and bayous.
As the story proceeds, various characteristics of the protagonist unravel, and we get to see the different layers of Dave Robicheaux. He struggles with heartbreak and betrayal when his wife abandons him for a newfound lover. Later, he remarries, and his woman showers him with love and affection, which awakens his desire for good karma.
In his books, James exemplifies how support strengthens a person, repairing their emotional vulnerabilities and providing immense willpower. The author has also subtly shown masculinity's dependence on feminity.
Alafair, his adoptive daughter, arouses his enduring love and gives it back to him. With his drinking and womanizing, his old friend Clete is a consistent ally in the battle against crime. But he's hardly a picture of holiness. The balance paints a highly accurate picture of human life since the pluses and minuses go hand in hand.
To add, Dave Robicheaux hates corrupt officials and men of law who've sold off their self-respect for mere wealth and power. Some label him a complex character, multifaceted by various layers of violence, alcoholism, Catholicism, and more.
Discover how well his character advances in the series and his tragic encounters with his family and life.
1. The Neon Rain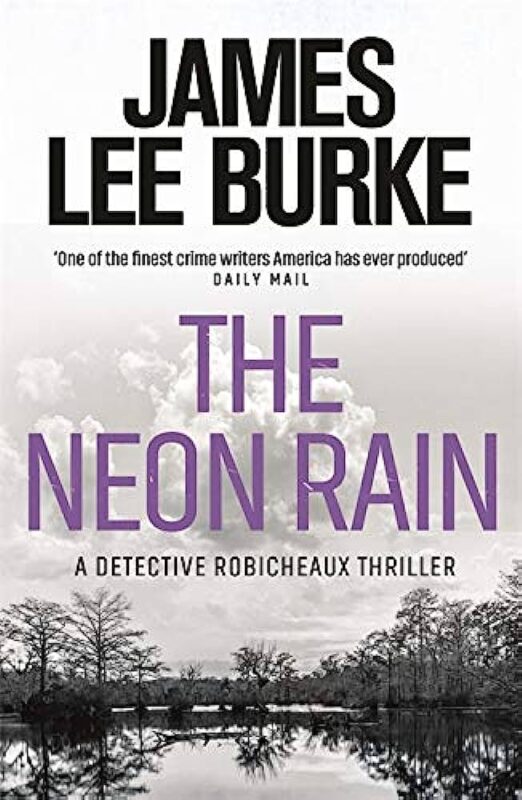 The first book in the series introduces us to the protagonist, Dave Robicheaux, a police officer in the New Orleans police department. A convict soon to be hanged warns Dave that someone is planning to kill him, to which he pays no attention, as convicts commonly spew nonsense.
Later, he discovers the body of a young prostitute near a bayou and starts investigating, believing it was foul play rather than a mishap. The investigation is constantly interrupted by his fellow police officers and many others.
Soon, he realizes it wasn't a simple murder case. As the story unfolds, Dave finds himself in deep trouble with the Mafia and arms dealers. Someone wants him dead, but why?
Billy Bob Holland Books
Billy Bob Holland, a former ranger and then a criminal lawyer, is another elegiac creation of James Lee Burke.
Like other James Lee Burke characters, he also has an affinity for violence. He's running away from his dark past. While serving as a ranger in Texas, he accidentally killed his teammate, for which he is yet to forgive himself.
Billy Bob Holland Books In Reading And Publication Order
This series comprises four books that were published from 1997 to 2004.
With many secrets and conspiracies, these books are bound to keep readers glued to the plot.
Given below are both the chronological and publication order of the books:
1. Cimarron Rose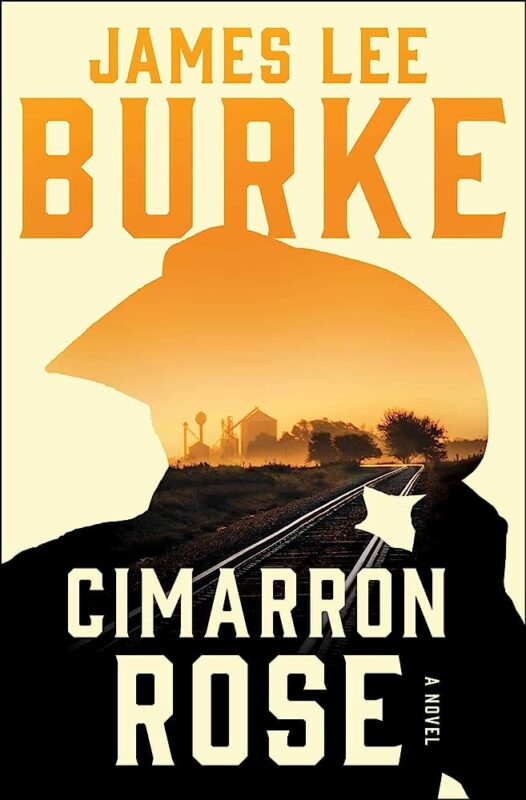 An innocent boy is charged with the heinous crime of rape and murder of a young girl. Billy Bob Holland, a ranger turned lawyer, has to clear his name because Lucas is guilt-free and his very own child from an extramarital affair.
Under pressure to clear his son's name, he's forced to reveal the truth of his misdeeds to the world. He makes countless enemies hellbent on annihilating him and his family along the way.
Hackberry Holland
According to James Lee Burke's characters, Hackberry Holland is Billy Bob Holland's cousin. This series is connected to the Billy Bob Holland series.
Hackberry Holland in Reading and Publication Order
Hackberry Holland is an alcoholism-struck defense lawyer who's yet to understand the difference between good and evil. There's a tremendous change in his character after a particular incident that takes place one day.
Here's a chronological and publication order of this series:
1. Lay Down My Sword and Shield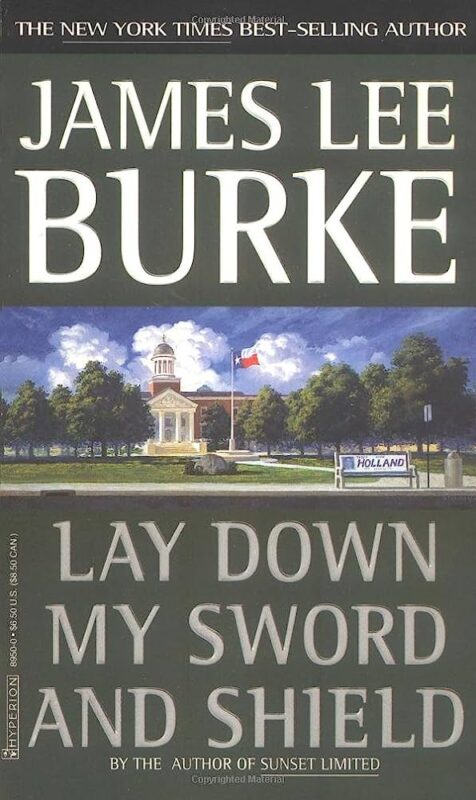 Korean War veteran and lawyer Hack Holland is encouraged by his family and friends to enter politics and run for office.
But Hack would much rather indulge in alcohol, take care of his beloved horses, and occasionally take on a problematic pro bono case at his legal practice.
When Hack tries to get an old army friend's sentence overturned, he finds himself caught up in the seedy underbelly of the Texas patronage system and the early days of the United Farm Workers organization, which is being headed by a stunning lady who speaks to his heart as no one else has.
Hack discovers a new love and mission as he starts to serve the unjust. An alcoholic turned to the path to righteousness, James Lee Burke tells us a fascinating tale involving scandals, family drama, and justice.
Holland Family Saga Books
A series of historical fiction tied with the Hackberry Holland series, this series is different from others.
Mysterious in its way, the author spins a tale concerning the time of the Great Depression of 1929.
Holland Family Saga Books in Reading and Publication Order
These literary works of James Lee Burke present a softer series connected to both Hackberry Holland and Billy Bob Holland.
1. Wayfaring Stranger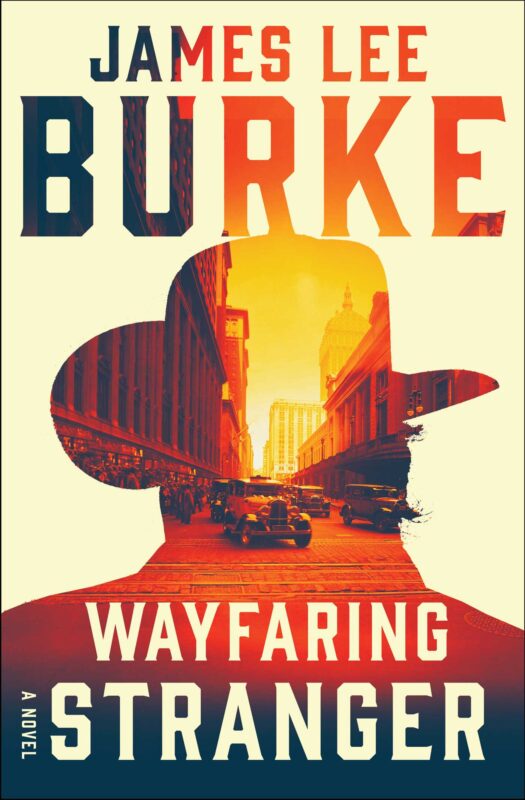 This book conquers the collective essence of war, enemies, and love. In 1934 when the end of the Great Depression was nearing, Weldon Avery Holland confronted the notorious criminals Bonnie Parker and Clyde Barrow. The altercation ends in a shootout, and the misfits escape, but not before our hero, Weldon, shoots a bullet through their car's window.
A decade later, 26-year-old Weldon becomes a second lieutenant and hardly survives a deadly battle. However, he saves the lives of his sergeant, Hershel Pine, and a young Spanish woman, Rosita Lowenstein, a prisoner of the war.
They move back to Texas, where Weldon and Hershel are. Later, Weldon enters the oil industry and wrestles with the existing competitors and their goons.
It's an entertaining revenge and power-driven love story.
James Lee Burke's Standalone Novels
Apart from writing series fixating on one character, James Lee Burke has also written individual books with different storylines and characters.
James Lee Burke Standalone Novels in Reading and Publication Order
These are individual stories detached from one another; you can read them in any preferred order.
1. Half of Paradise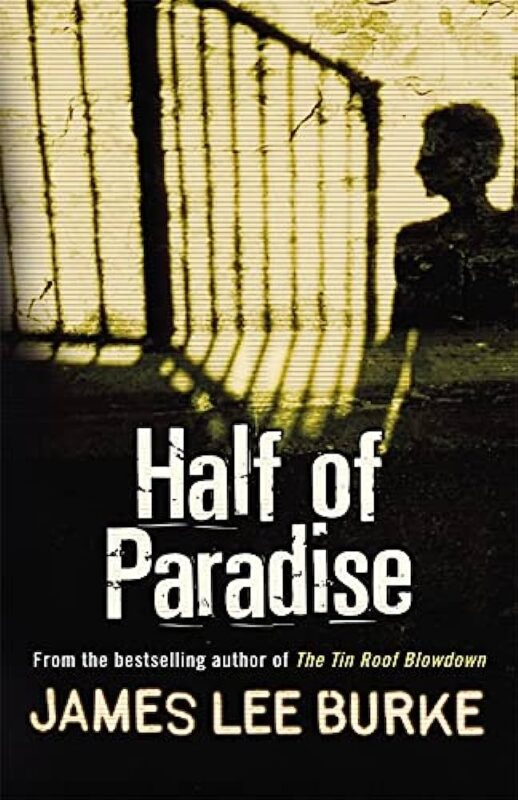 James Lee Burke's debut novel, Half Of Paradise, comprises three stories telling a different tale of three men.
The first is of Avery Broussard, who left his thriving sugarcane farm in Louisiana to explore the world outside his village. He returns to a property in ruins and struggles to reignite its past glory. Sadly, he becomes an alcoholic, making the worst life decisions and eventually losing the plot. It leads to his ultimate downfall as he's sent to prison under the false accusation of selling moonshine.
Broussard is sent to a work camp and released after a year, returning to New Orleans. His continually disruptive actions made him revisit the center as penance for various crimes.
The second story is that of a poor folk singer, J.P Winfield, a classic example of rags to riches. He becomes a huge success, performs at numerous clubs and joints, and eventually is introduced to a man who helps him reach greater heights. Unwittingly, he develops a drug addiction and bids his career goodbye, ultimately dying alone of a drug-induced heart attack.
The final story concludes with Toussaint Boudreaux, a man in New Orleans, forced to remain silent and tolerate racism by his colleagues. He also participates in illegal fights, hoping for a respectable future. Later, he is framed for murder and ends up in jail.
James Lee Burke Short-Story collections
The notable author has published two short story collections unrelated to each other.
James Lee Burke Short-story collections in Reading and Publication Order
These short-story collections can be read in any order according to your preferences.
1. The Convict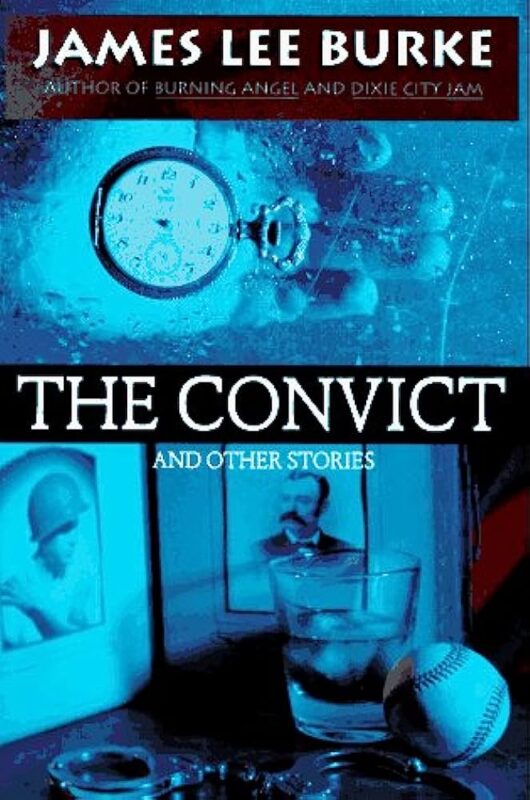 The Convict is a beautiful collection of nine stories in the Deep South of America packed with violence, heroism, and power.
Uncle Sidney and the Mexicans
Losses
The Pilot
Taking a Second Look
Hack
We Build Churches, Inc.
When It's Decoration Day
Lower Me Down with a Golden Chain
The Convict
2. Jesus Out to Sea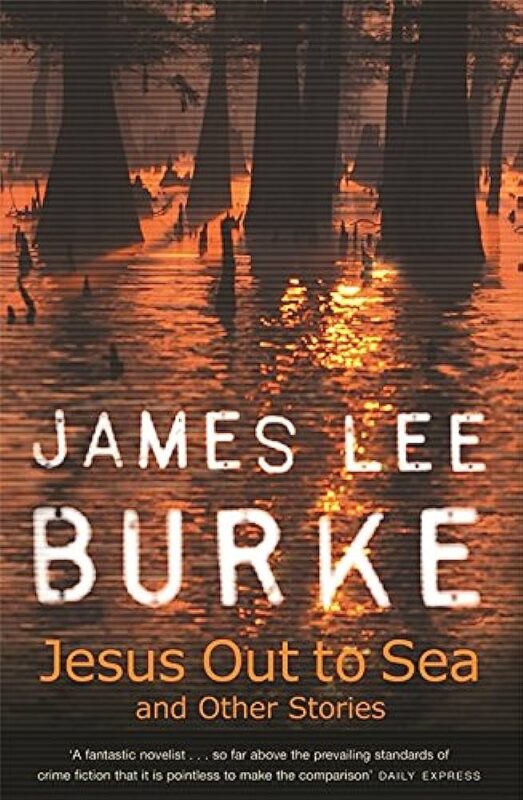 His latest novel, Flags On The Bayou, will be released on 11th July 2023.
Conclusion
James Lee Burke is a renowned name in the literary world and has written 39 books ranging from novels and novellas to short story collections and four series depicting paradoxical characters.
However, all his protagonists are good men searching for redemption and pledging to carry out righteous deeds to compensate for their previous misdemeanors.
Despite his early struggles and alcoholism, James Lee Burke became one of the greatest mystery writers ever. His books symbolize hope and light for men and women who lose themselves in the dark due to unforeseen tragic circumstances.
In a nutshell, James Lee Burke is undoubtedly a luminary of the literary world and has set an exemplary example for young authors and readers for generations to come.
Let us know your thoughts on James Lee Burke and his books in the comments below.