Rex Todhunter Stout was a phenomenal detective fiction writer and the mastermind behind The Nero Wolfe book series.
Apart from being a fiction writer, Stout was also an activist for democracy and human rights and an essential member of the Writer's Board for World Government and played an active role in World War II.
Stout has written over 70+ proprietary novels, novellas, and short stories, some of which count in the Nero Wolfe series. Additionally, he and Robert Goldsborough are the writers who produced this series.
Who is Rex Stout?
Rex Scout, was born in Indiana on 1st December 1886, he completed his education in Midwestern territory of the USA and was ironically considered a mathematics genius.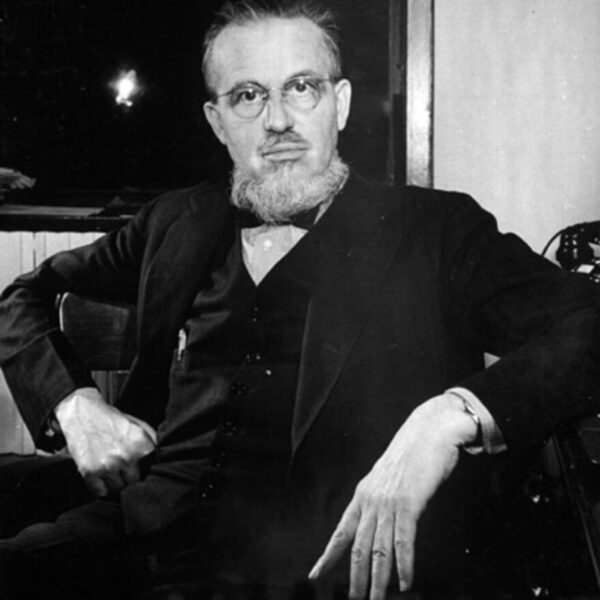 A few years later, Stout decided to quit university and went off to the sea, where he joined the Navy as an officer. He also had the esteemed pleasure of working on the President's yacht. Theodore Roosevelt, the man who emerged victorious after World War II, was the President at the time.
His heterogeneous genres varied from styles of intriguing romance to heart-wrenching adventure. Stout didn't want to write only when he went broke and had no money. However, he stopped producing top-shelf literary works until he saved enough dough. The inherent artist wanted to write according to his wishes and not just the prevailing circumstances.
In the late 1920s, he restarted writing fiction after accumulating adequate money to sustain his lifestyle. Subsequently, the Great Depression of 1929 deprived Stout of his prosperity, and the money he collected over the years went down the drain.
He was elected President of the Authors Guild and Mystery Writers of America. Securing the most remarkable achievement in mystery novels, Stout won the Grand Master Award in 1959. Not to forget, Stout had also been nominated for Best Mystery Writer of the Century.
Rex Stout died at 88 shortly after publishing his 46th Wolfe mystery "A Family Affair."
Who is Robert Goldsborough?
Robert Gerald Goldsborough is an American author who continued the lineage of Nero Wolfe after Stout died. Born in Chicago on 3rd October 1937, Robert Goldsborough is the author and journalist who wrote 16 Nero Wolfe books.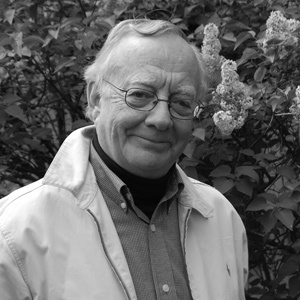 One day, Robert was whining and complaining of boredom to his mother. She handed him a Rex Scout book, and Robert plunged into this thrilling detective fiction series and fell in love with it. He later went on to read all 47 of the Nero Wolfe books and decided to write a novel in sync with the stories. He handed this book as a gift to his mother on Christmas.
Scout was against the idea of anyone continuing the Nero Wolfe series after his death.
Yet, Robert's undying inspiration made him write popular literary masterpieces like Trouble at the Brownstone, Murder in E-minor, Archie meets Nero Wolfe, Fade to Black, and Death on Deathline.
Golsborough successfully grasped Stout's writing style. He wrote his first Nero Wolfe book in 1986, Murder in E Minor, for which he won a Nero award.
Who is Nero Wolfe?
Nero Wolfe is a legend with a cult following. There's even a group, The Wolfe Pack, a literary society dedicated to the fictional character. It takes a courageous writer to take on the continuation of a series like this.
Robert Goldsborough did a satisfactory job of continuing the Nero Wolfe legacy.
Readers say that the dialogue could be more sharp and quick-witted than portrayed by Scout. But Goldsborough managed to capture the essence of the Nero Wolfe universe in his books.
Usually, authors kill their detectives when they die. Agatha Christie killed Hercule Poirot. Sir Arthur Conan Doyle tried to kill Sherlock Holmes. But Rex Scout never wished to kill Nero Wolfe.
A Brief on the Nero Wolfe Series
As there are two different writers, I'll guide you through the creations of both literary geniuses.
The protagonist, Nero Wolfe, is a quirky, obese, and ridiculously smart private detective who solves crimes merely by listening to the case and piecing the parts of the puzzle with aplomb. This fictional legend also plays the role of a caring son who sends money to his mother in Budapest every month.
Archie Goodwin is Nero's loyal companion and narrator in all the books. In a way, we see everything through Archie's eyes.
Archie is a sharp, good-natured human who resembles Nero's partner and is an assistant in an exciting crime-solving business. He provides all the information to Nero and handles legal jargon and paperwork.
Nero hates stepping out of the house and prefers the comfort of his humble abode. His right hand and assistant, Archie, is the character interacting with clients and interviewing witnesses.
He's extremely particular about his food and will not feast if meals aren't prepared as per his "standards." He sometimes behaves like a child and throws tantrums when things don't go his way.
While Nero often acts like a snob, Archie loves pulling his leg. They bicker and argue like married couples do.
Remember, Nero is a master detective and a genius who only operates within the confines of his home. His character will make you chuckle and keep you addicted to his whims and habits.
Nero's cleverness and wisdom keep you hooked to the series, and you won't feel like putting your copy down until you complete all 47-book series. Every book brings forth something new and engaging. Many twists and turns occur before you reach the end of the story.
Nero lets the cat out of the bag only when everyone enters the room. You'll be a victim of faulty guesswork to the end. Rex Scout keeps readers engrossed through his nail-biting storytelling. He leaves you utterly confused and then offers such a logical explanation that it leaves you questioning your mental capability.
Complete List of Nero Wolfe Books in Order
This section is split into two parts based on the authors from different eras, Rex Stout and Robert Goldsborough.
Nero Wolfe's books are entertaining because of the characters and their diverse personalities and traits. It's a wondrous mixture of both crime and humor.
1. Fer-De-Lance (1934)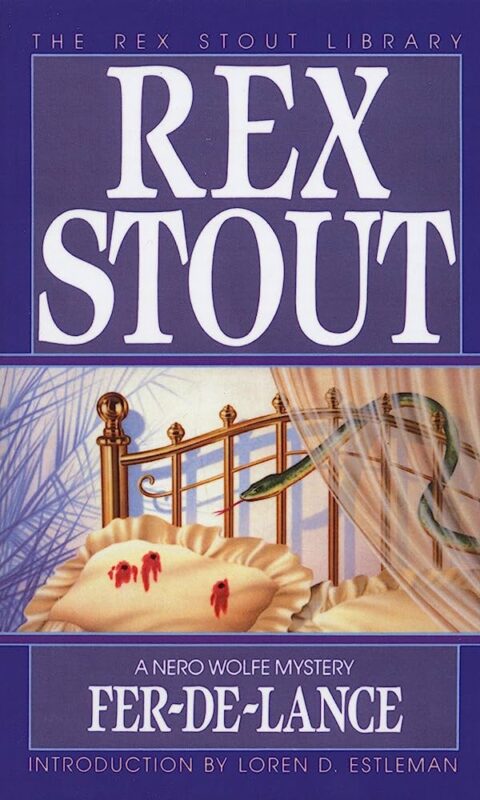 The first of many masterpieces by Rex Stout, Fer-De-Lance relates to its linguistic origin stemming from a specie of dreaded snakes. Once Nero receives one of these deadly reptiles as a parcel, his assistant realizes the endpoint of a series of brutal-cum-wise murders is coming to an end.
While Wolfe plays the role of a reptile charmer, he prudently plays along the tunes of the murderer's actions, edging agonizingly close to the villain.
2. The League of Frightened Men (1935)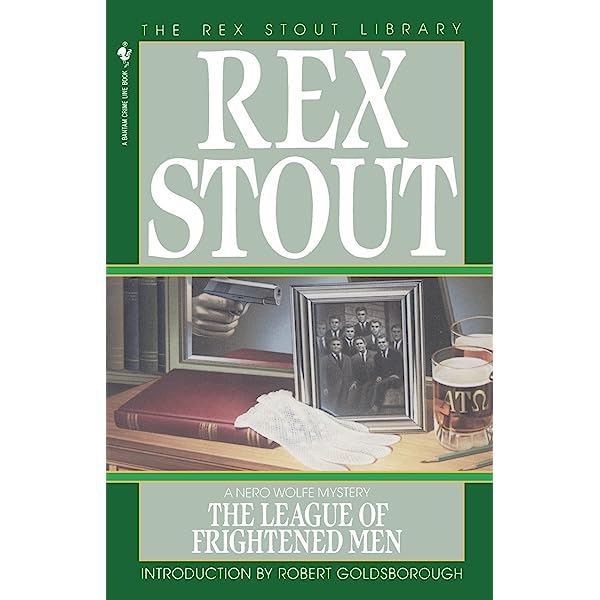 The dear college mates of Paul Chapin continue to regret the outcome of a prank that translates to unfortunate consequences for their buddy. Despite the days of nightmares sinking away, a reunion gathering lifted the lid from Paul's unforgiving nature. The repercussions unleashed how Paul took revenge in plain sight and didn't fall under the suspect category.
As they begin to receive poems indicating revenge in the darkest forms, the posy fears how Paul will take over fate's role to inflict punishments. They approach Nero Wolfe to play detective and halt their awaited deaths. Eventually, Nero and Archie, his assistant, deploy their trap-setting and detective abilities to seal the killer's deal.
3. The Rubber Band (1936)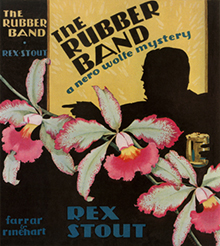 Experience the thrill of Rex Stout's third literary classic in the Nero Wolfe series, where the thrilling melting pot of a 40-year-old deal, a 5000-mile hunt, and a murder worth a million deals are revealed to be linked.
This story uncovers how Rex keeps readers biting their nails when they realize the international scandal begins to put Nero and Archie's life in danger. Moreover, the trauma comes in abrupt phases of catastrophic nature.
A fresh take on the Nero Wolfe series, Robert unleashed a new wave of similar literary works when he wrote these books inspired by Rex Scout.
And as usual, the great master Nero solves crimes without stepping outside and while eating gourmet dishes prepared by the talented Mr. Fritz.
1. Murder in E Minor (1986)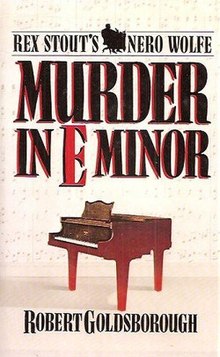 Robert Goldsborough takes charge of the Nero Wolfe series with a smacking recreation of a detective-themed murder mystery novel. Wolfe, now in a wheelchair, is called back to duty when his compatriot, a fellow freedom fighter from the Montenegrin mountains, faces death threats.
Maria fears that her uncle, Milan Stevens, may succumb to the empty threats of an ill-wisher. What's best, the book creates a cacophony of suspects ranging from weird musicians to ex-lovers to newspaper critics.
Will Nero bring his rested investigator instincts back in full throttle? Or will he lose his friend who played the conductor at New York Symphony Orchestra back in the day?
2. Death on Deadline (1987)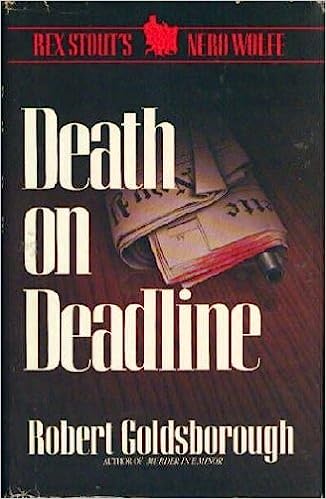 Death on Deadline spills the beans on a tabloid war wherein Nero Wolfe appears amid an asynchronous crossfire of murders. Wolfe's man behind the scenes, Lon Cohen, would pass him details of Manhattan's power structure. In a drastic turn of events, Cohen seeks Wolfe's support to dodge the malintent of a rival newspaper magnate.
A Scottish media giant named Ian MacLaren tries to take the crown from Nero's mates by spilling their names in the mud. But when a wise man, Mr. Haverhill, dies as collateral damage, Nero's resilience to MacLaren's evil nature takes a strong stand.
3. Bloodied Ivy (1988)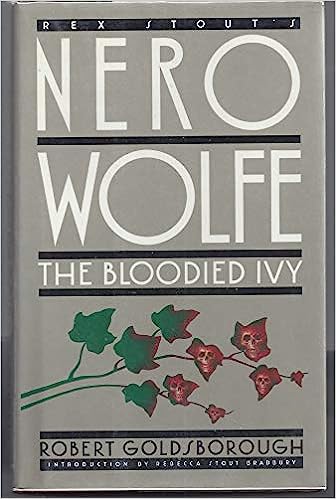 Bloodied Ivy offers a rare occurrence when Nero Wolfe does what he never does; he leaves the walls of his house. Hale Markham's murder in one of his serene ravines nearby Prescott University pushes Nero to take the leap. Since Hale's demeaning and overly pride-hit personality was an invitation for trouble, his silent enemies awaited a chance to strike a blow.
From resentful professors to an overly-obsessive assistant and an egoistic college president, the prospective suspects continue to complicate the puzzle. Placed in a rural setting, Archie and Nero face the dangers of the darkness of Ivy League institutes.
The language of these books changes a little. But Robert tries his best to be true to the Nero Wolfe series. He follows the book's pattern without experimenting too much. Lastly, the books consist of every emotion and suspense-filled plot-writing style exhibited by the former author in his books.
Robert saves the beloved series from ending forever, and the readers remain eternally grateful for the sequels.
But what happens after Robert Goldsborough?
Conclusion
No one can replace the creator of this wonderful and thrilling series. Detective fiction is one of the most fascinating genres of this generation.
Rex Scout gives true meaning to detective fiction. He keeps you on the edge of your seat as every word unfurls the possibility of awe-inspiring story plots.
If you like detective stories and thrillers that excite you, then the Nero Wolfe series is perfect for your bookshelves.
Which one do you prefer, the Original Nero Wolfe series or the continued version? Please share your comments in the box below.