These days, How to Train Your Dragon is on most people's radar, thanks to the smash hit Academy Award-winning movie franchise of the same name. But what many people don't know is that these three blockbuster movies are inspired by British author Cressida Cowell's bestselling children's book series.
The very first book in the series was published almost 20 years ago, and since then, these fantasy stories have been translated into 38 languages, selling over eight million copies worldwide.
And if that's not enough global success, the How to Train Your Dragon phenomenon has also made its way onto our TV screens, with both Netflix and Comedy Central creating primetime shows based around these fiery fictional adventures.
In this article, I'll explain what the series is all about and answer your burning questions about the books within these books. Plus, we'll explore the coveted Book of Dragons, which appears throughout the movie franchise, and I'll show you how you can get your hands on a dragon manual all of your own.
The How to Train Your Dragon Series: What's It All About?
There are twelve books in the How to Train Your Dragon (HTTYD) series, and each is an action-packed fantasy adventure full of nail-biting twists, hilarious plot lines, and unforgettable characters.
Millions of kids around the world have read them, and although the last book in the series was published over six years ago, they're still some of the best-selling children's books around.
The stories are suitable for middle-grade independent readers aged around 8-12, but kids as young as six can enjoy these stories read aloud.
Each book centers around the adventures and exploits of a Viking named Hiccup Horrendous Haddock the Third, or Hiccup for short.
When we first meet Hiccup, he's a young boy who, for the most part, likes to think of himself as an ordinary kid. But in reality, he's anything but ordinary; as the son of the Hairy Hooligan tribe chief, he's the heir to the Hairy Hooligan throne, which is a pretty big deal in their homeland on the Isle of Berk.
But while the rest of the Vikings are big, mighty, and muscular, Hiccup doesn't have much in the way of brute strength or macho bravery. With his skinny arms and bright red hair, he looks different from everyone else, and he acts differently, too.
Unlike his father and the rest of the Viking clan, he's a quiet, measured, and fiercely intelligent boy, and what he lacks in muscle, he more than makes up for in brains.
Also Read:- What Is Magical Realism?
As one of the only humans who can speak the Dragon language of Dragonese, he learns to communicate with his trusty hunting dragon, Toothless, and the pair create an unbreakable bond that lasts throughout all twelve books.
In each and every book in the series, Hiccup proves time and time again that despite his slight frame and quiet demeanor, he's a true Viking hero, through and through.
Below is a complete list of all the books in the HTTYD series and the dates they were first published:
How To Train Your Dragon: A Book Within a Book
How to Train Your Dragon is an instruction manual written by Professor Yobbish that first appears in book one.
From the outside, it's an exquisitely ornate solid hardback book with elaborate lettering and gilded golden clasps. But upon closer inspection, it has some humorously modern-day features, including a summary on the back, excerpts of reviews, and even a barcode with a price ('one smallish chicken or twenty oysters.')
And despite its intriguing, opulent cover, there's a complete lack of helpful dragon training advice inside. Except for an "About The Author" section and a publisher's note from "Big Axe Books, LTD," the only information provided is a simple instruction; YELL AT IT!
The book first appears in the story when Hiccup and the other Dragon Training students are instructed to read it for their studies, but they soon realize that this one-page 'manual' is actually pretty useless.
Still, it's the one, and only book the Hairy Hooligan Tribe has, at least until 'A Hero's Guide to Deadly Dragons' comes along in book 6.
Also Read:- 12 Best Fantasy Book Series to Add to Your Collection
A Hero's Guide to Deadly Dragons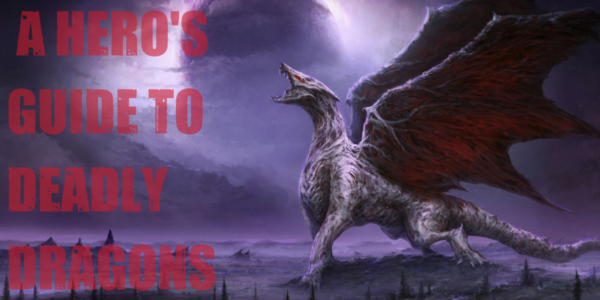 In stark contrast to Yobbish's useless 'How to Train Your Dragon' book, A Hero's Guide to Deadly Dragons is a comprehensive and informative manual written by our protagonist, Hiccup Horrendous Haddock III.
It provides detailed instructions on working with dangerous dragons and includes a Dagonese Dictionary, a full-size pull-out map of the Barbaric Archipelago, and extensive dragon profiles.
But when Hiccup's father Stoick discovers his son's work, he immediately confiscates it. Like most of the Viking clan, he believes that the Hairy Hooligan Tribe only needs one book, and that's Professor Yobbish's How to Train Your Dragon. He declares that Horrendous Haddocks have no business reading books, let alone writing them.
But to Hiccup's surprise, later that day, he discovers a book of the same name, written by his Great Grand Uncle, Hiccup Horrendous Haddock, proving his father's theory wrong.
What is The Book of Dragons?
Though it doesn't appear in the books, The Book of Dragons, also known as the Dragon Manual, features heavily throughout the movie franchise.
This ancient Viking encyclopedia contains detailed information about every dragon species ever discovered by the Hooligan Tribe. Many fans consider it to be an adapted and upgraded version of Professor Yobbish's How to Train Your Dragon.
The Book of Dragons was initially written by dragon training teacher Gobber the Belch's great-great-great-grandfather, Bork the Bold.
Bork was an unfortunate fellow, so much so that at one time, his official title was Bork the Very, Very Unfortunate. Throughout his life, he had countless run-ins with various dragons, all of which left him terrified.
But while he lacked dragon slaying skills, he was a pretty good record keeper, and he cataloged every dragon he came across with descriptions and diagrams for each one.
Yet despite meeting many dragons in his lifetime and recording them all, the vast majority in Bork's original text is classified under "extremely dangerous, kill on sight."
But after Bork created the Book of Dragons all those years ago, it was passed down through the generations, and many authors added their own notes and findings. In recent times, the Vikings have developed a better understanding of dragons as a species, and the book has been expanded to contain valuable information about TRAINING dragons rather than just slaying them.
And so now, it's a complete and comprehensive encyclopedia of Viking dragon knowledge, and all students of Dragon Training are required to study it.
Also Read:- 8 Interesting Portal Fantasy Books
The Complete Book of Dragons: A Guide to Dragon Species by Cressida Cowell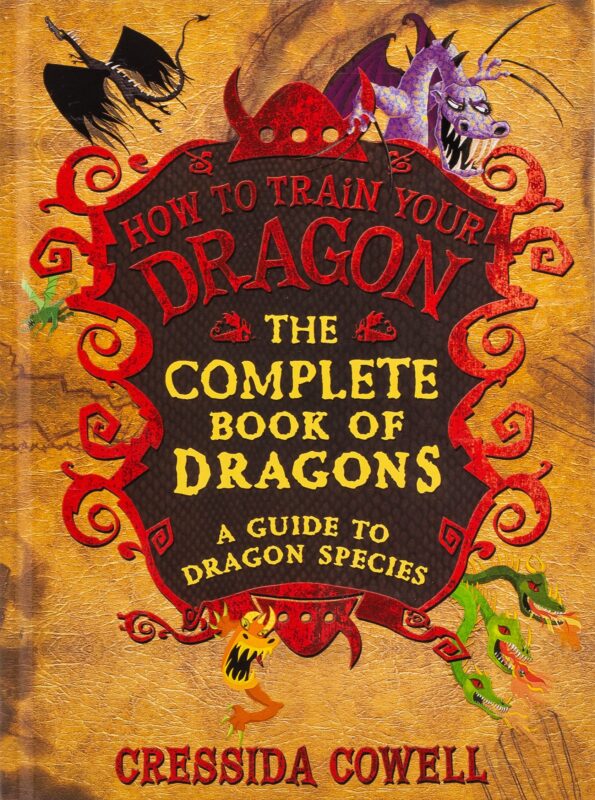 While the Book of Dragons might only exist within the fictional realm, HTTYD fans can now get their hands on something similar; The Complete Book of Dragons: A Guide to Dragon Species, written and illustrated by the author of the series herself.
This informative guide to every dragon in the HTTYD universe comes complete with detailed, colorful diagrams, alongside charts, stats, and tips and tricks for training your own dragon. There are also plenty of doodlings, ramblings, and annotations written by Hiccup himself.
It compiles all the dragon-based information from the entire 12 books into one comprehensive guide, so comprehensive that there's even a whole page dedicated to dragon poo! Plus, the latest edition of The Complete Book of Dragons also features some brand new dragons created especially for this book.
Conclusion
In the movie franchise, The Book of Dragons, or The Dragon Manual, forms the basis of all Viking dragon knowledge. And now, the author behind the How to Train Your Dragon series has written and illustrated a complete, real-life guide that works in much the same way.
Now, every superfan can learn the ins and outs of the dragon universe and become a master dragon trainer, just like Hiccup Horrendous Haddock III.