Think you've never read portal fantasy? Think again. Portal fantasy isn't as obscure as it might sound; it's simply the name given to fantasy books that feature a kind of magical portal into another world.
One of the most famous examples of portal fantasy is Lewis Carrol's Alice's Adventures in Wonderland. The portal happens to be a rabbit hole in this classic tale, but portals in fantasy fiction can be anything from a wardrobe or a mirror to a swing rope into another dimension.
Portal fantasy is a relatively new term, but the genre stretches back over centuries. Even today, the concept of being transported through time and space to other worlds and dimensions is one of the most popular themes of contemporary fantasy stories.
Below, I've put together a list of some of my favorite portal fantasy books, from classics to contemporary novels.
1. Neverwhere by Neil Gaiman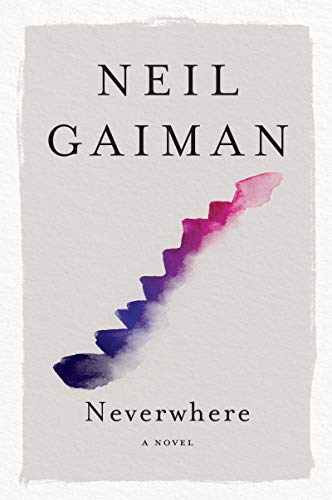 London's bustling streets hold a dark and ancient secret. Below the hoards of revelers, tourists, and business people, lies a hidden city. It's a place filled with mysterious creatures and those who have fallen through the cracks of society. Down here, some work for the forces of good, and others for the forces of evil. The landscape is somehow familiar, yet it's filled with magic, mystery, and danger that those living on the surface could never comprehend.
So when young Richard Mayhew, a businessman with an ordinary life, is transported into this subterranean world, he can't believe his eyes. His once humdrum existence is flipped on its head. Now he must navigate this bizarre new world that was right there under his feet all along.
2. The Magicians by Lev Grossman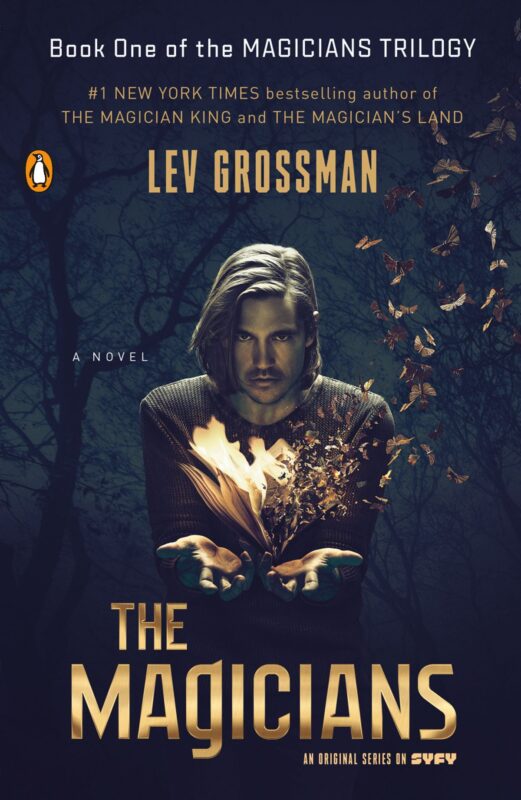 Quentin Coldwater seems like a normal kid on the surface of things. He's a senior in high school doing his best to blend in with the rest of the crowd. But his head is somewhere else, in a magical land called Fillory. Ever since he first read about this mythical place as a child, he's dreamed of studying magic and becoming more like the characters he read about in those books.
So, when he's offered a rare opportunity to study magic at an exclusive college in upstate New York, he jumps at the chance. Finally, he can leave the dull world of high school behind and learn sorcery from some of America's most powerful wizards.
At first, Quentin is entranced by his new surroundings. He's learning things he only ever dreamed of, and for the first time in his life, he's starting to have some fun. But it's not long before he begins to sense that something isn't quite right here at this prestigious academy.
Then, he and his friends make an incredible discovery; Fillory is a real place. Now, his childhood dreams are about to be transformed into a living nightmare.
3. A Darker Shade of Magic by V.E. Schwab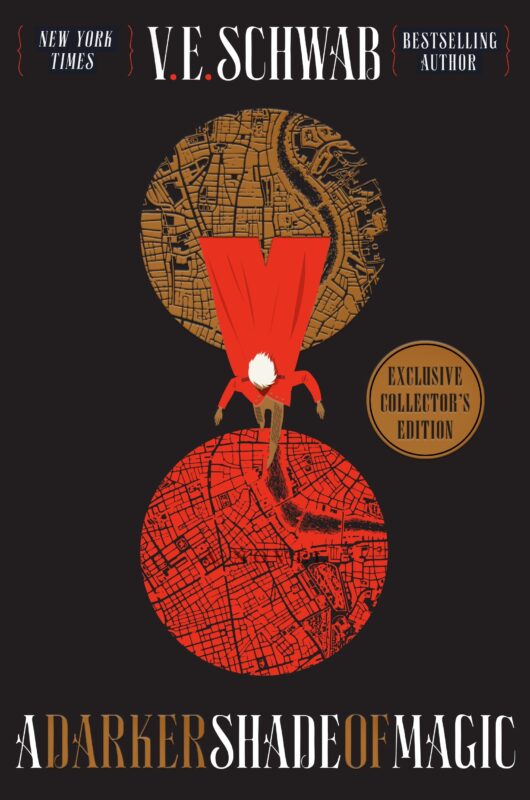 The Antari are powerful magicians with the rare and enviable ability to travel between the parallel planes of London. These planes, known as Red London, Grey London, White London, and, once upon a time, Black London, exist side by side, simultaneously suspended in existence.
Kell was raised in Red London, and he's one of the last remaining Antari. He serves as an ambassador to the Matrsh Empire, working between the dull, magicless world of Grey London and the exciting yet dangerous White London, with its violent political upheaval and bloody regimes.
But on the side, Kell has another job. He's a smuggler, secretly transporting his high-paying clients who are desperate for a glimpse into a world they'd never otherwise see. It's a risky job, and the stakes are high. And so, when exchange takes a sinister turn, Kell is forced to flee to Grey London, where he meets Delilah Bard.
Delilah is a seemingly mortal woman like almost everyone who lives in the magicless plane. But she holds a secret, and together, she and Kell are about to embark on a wild adventure, an epic quest to save each of the parallel worlds from oblivion.
4. The Hazel Wood by Melissa Albert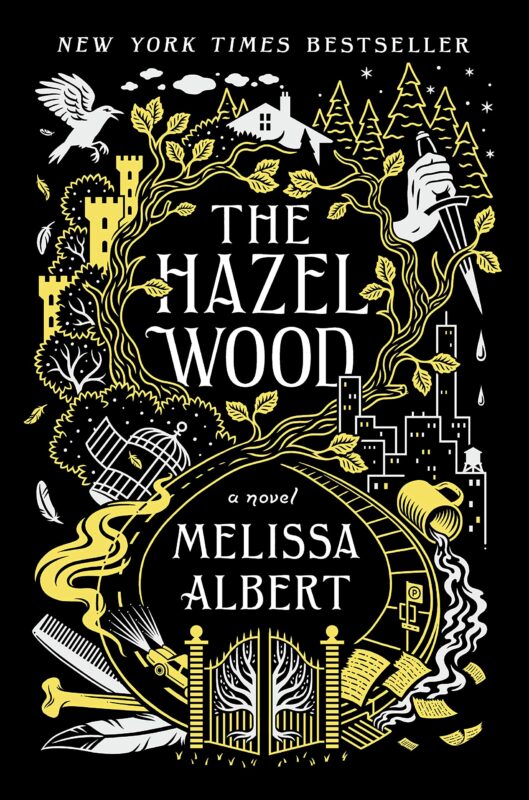 Seventeen-year-old Alice has had a hard life so far. She's the granddaughter of the renowned author behind a series of cult classic dark fairy tales set in the fictional world of Hinterland. But despite her famous namesake, for as long as she can remember, Alice and her mother have lived on the road. They move from place to place, constantly running from a curse of bad luck that seems to haunt their every move.
But when her grandmother dies alone in her mysterious estate of Hazel Wood, Alice's luck takes an even more sinister turn for the worse. An evil figure claiming to be from Hinterland appears and kidnaps her mother. Left behind is a hastily scrawled note that reads, "Stay away from Hazel Wood."
With no other clues to go on, Alice reluctantly enlists Hinterland superfan Ellery Finch to help her find her mother and bring her back to the earthly realm. Now, she must venture into the strange world of the Hazel Wood, the place where her grandmother's shadowy tales were born. But there, inside the estate, she discovers some dark family secrets that have been buried for generations.
5. The Golden Compass (His Dark Materials #1) by Philip Pullman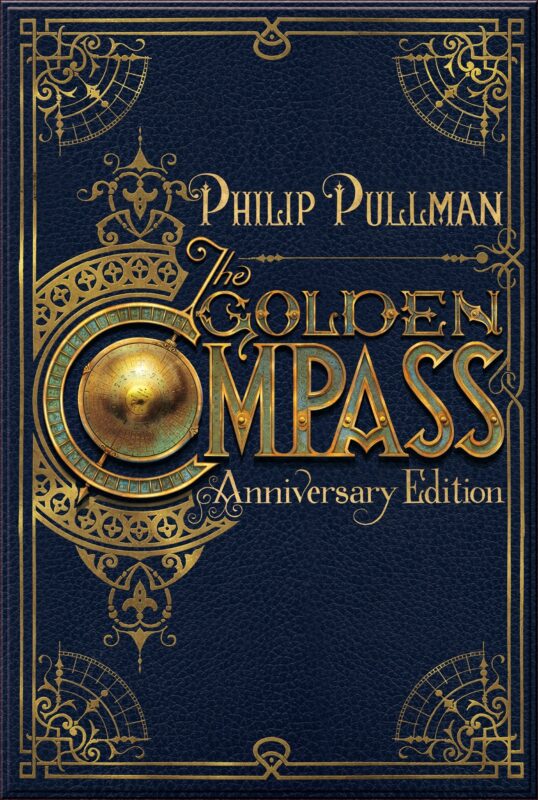 In the cold, far North, young Lyra's fearsome uncle Asriel is working tirelessly to construct a bridge that leads into a parallel world. Here, clans of evil witches and armored bears rule, and the evil Gobblers hide the children they have stolen from the warmer lands. One of those children happens to be Lyra's friend Roger.
Lyra is strong, independent, and fearless. But now, she finds herself embroiled in the center of a cosmic war, and the fate of the universe rests on her shoulders. Can she emerge victorious against the realm's most powerful forces? Or, in her pursuit for light, will she be swept away to the dark side?
6. The Ten Thousand Doors of January by Alix E. Harrow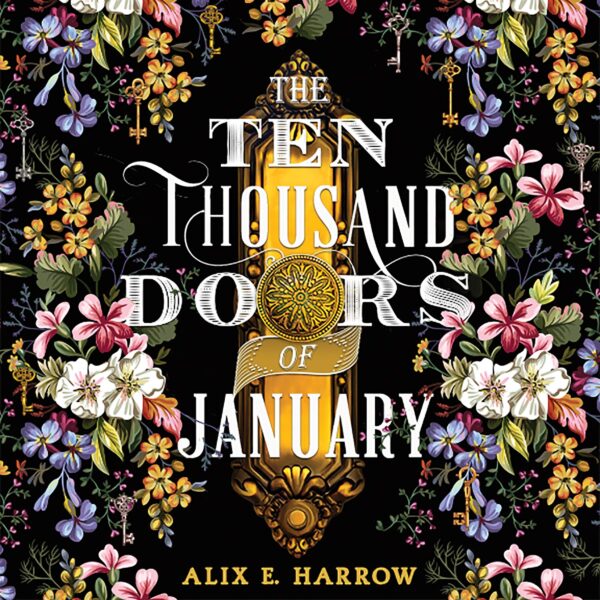 January Scaller spends her days working in the sprawling mansion of the supremely wealthy Mr. Locke. Each room is filled with peculiar treasures, and the halls are packed with curious artifacts. In many ways, January feels how she imagines these objects do; ignored, forgotten, and out of place.
But one day, January discovers a book that will change the course of her future. This mysterious book holds secrets from another world, a world full of hidden doors to enchantment and terror, adventure and danger.
Now, after years of servitude, January is about to embark on a fantastical journey of self-discovery. She'll close the door on her comfortable, safe existence and walk with bravery through the door of a future yet unknown.
7. Beautiful Wreck by Larissa Brown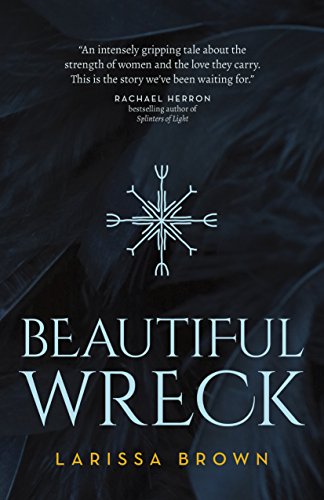 Ginn is a romantic at heart who yearns to feel something real. Yet, she lives in a bleak and desolate future that exists only through virtual reality, and she knows that here in this world, she'll never find love.
She spends her days designing VR role-play environments based on Viking history. But one day, while she's on the job, her project takes an unexpected turn. Suddenly, she finds herself trapped in 10th century Iceland on a small farm surrounded by Vikings. And unlike virtual reality, this is very real.
It's here that Ginn meets Henrik, the young leader of his family, who, thanks to a terrible curse put upon him, is equally honored and feared. Though both Ginn and Henrik never thought it could happen, they quickly fall in love. But evil forces are working to tear them apart, and now Ginn must make a choice; does she sacrifice the vicious yet beautiful reality of the past, or does she stay here as a Viking and embrace the love she's always yearned for?
8. The Lion, the Witch and the Wardrobe by C.S. Lewis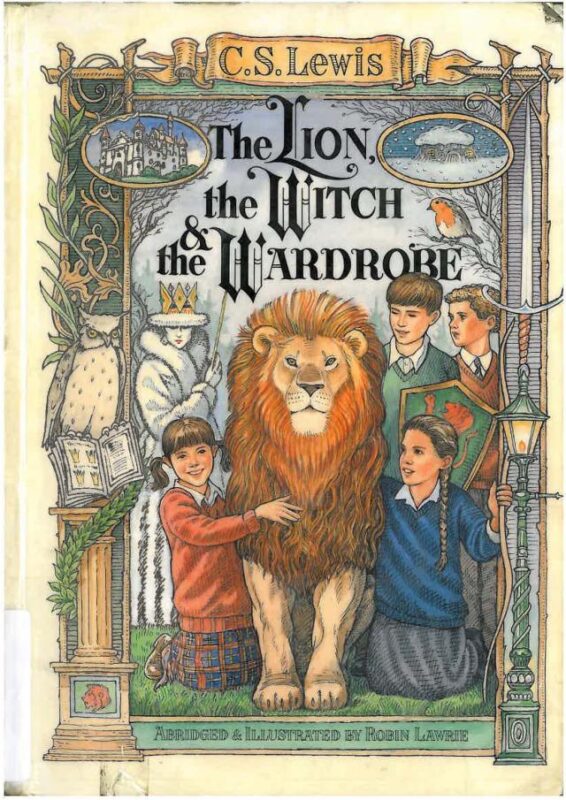 Young Lucy is the first one of her siblings to discover the magical world of Narnia, a secret land just beyond the wardrobe. Placed under a curse by the evil White Witch, Narnia lies frozen in an eternal winter where the promise of spring never comes.
When Lucy returns to tell her siblings about her adventures, they don't believe a word she says. They have to see this mysterious land for themselves, but it's not long before they walk through the wardrobe and discover that Lucy was telling the truth after all.
Together in Narnia, the children embark on an epic journey to help defeat the White Witch. They become knights of the noble lion Aslan, joining forces with his army in a battle between good and evil. Will they rise victorious and free Narnia from its frozen curse?
Conclusion
These eight novels are a mixture of classic and contemporary titles that take us on a captivating journey into magical new worlds through the power of a portal.
What are your favorite portal fantasy books? I'd love to hear your suggestions; let me know in the comments below.