When it comes to thrillers, who doesn't love an exhilarating plot twist? Just when you think you know exactly where the narrative is heading, BAM, there's a jaw-dropping surprise that you never saw coming.
If you love books that keep you guessing until the end, then this list is for you. These page-turning reads all contain at least one, and often several, mind-blowing plot twists that will satisfy your appetite for suspense.
But don't worry, I'm not including any spoilers! If you want to find out what masterful plot twists lie waiting for you in these stories, you'll have to read them yourself!
IMAGE
BOOK NAME
FEATURES
PRICE
The Silent Patient by Alex Michaelides
• Publication date: February 5, 2019
• Print length: 336 pages
• Author Name: Alex Michaelides
My Sister's Keeper by Jodi Picoult
• Publication date: February 1, 2005
• Print length: 448 pages
• Author Name: Jodi Picoult
The Plot by Jean Hanff Korelitz
• Publication date: May 11, 2021
• Print length: 336 pages
• Author Name: Jean Hanff Korelitz
Shutter Island by Dennis Lehane
• Publication date: August 25, 2009
• Print length: 400 pages
• Author Name: Dennis Lehane
Murder on The Orient Express by Agatha Christie
• Publication date: October 24, 2017
• Print length: 272 pages
• Author Name: Agatha Christie
Never Let Me Go by Kazuo Ishiguro
• Publication date: March 14, 2006
• Print length: 288 pages
• Author Name: Kazuo Ishiguro
The Nickel Boys by Colson Whitehead
• Publication date: June 30, 2020
• Print length: 224 pages
• Author Name: Colson Whitehead
The Couple Next Door by Shari Lapena
• Publication date: May 30, 2017
• Print length: 336 pages
• Author Name: Shari Lapena
Identical by Ellen Hopkins
• Publication date: December 21, 2010
• Print length: 592 pages
• Author Name: Ellen Hopkins
Sharp Objects by Gillian Flynn
• Publication date: July 31, 2007
• Print length: 254 pages
• Author Name: Gillian Flynn
1. The Silent Patient by Alex Michaelides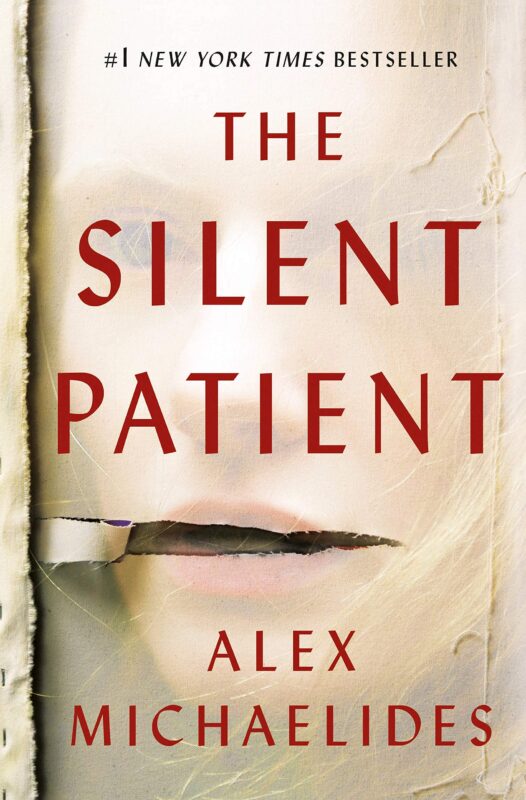 When famed artist Alicia Berenson murders her husband in cold blood – the world is left stunned. This was a couple that had it all, so what could have driven her to such an unthinkable act?
Finding out won't be easy; ever since that tragic event, Alicia hasn't uttered a word. And like so many others, Theo Faber is desperate to understand what motivated her heinous crime. But Theo is no amateur detective or cheap speculative journalist; he's a criminal psychologist. And that's exactly the kind of case he's been looking for. But can he make the silent patient talk?
2. My Sister's Keeper by Jodi Picoult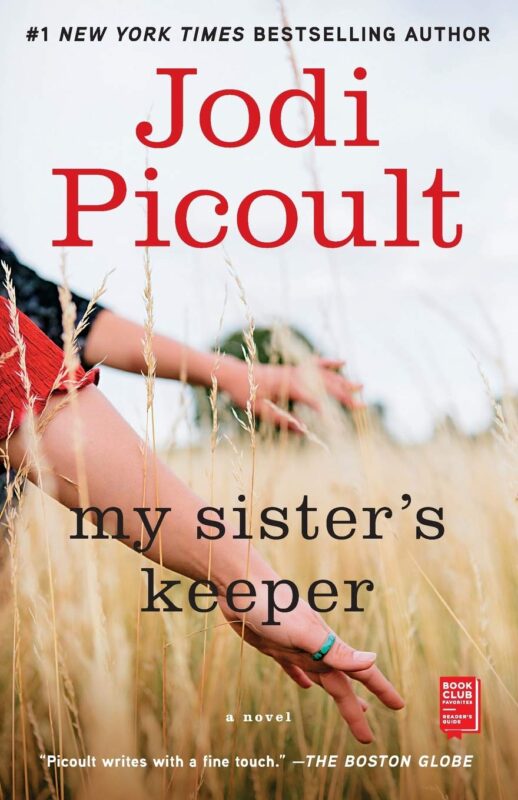 Anna should be out with her friends, enjoying a carefree childhood; after all, it's her sister Kate who is sick, not her.
But throughout her short life, she's sacrificed her healthy body to her Leukemia stricken older sister, undergoing endless surgeries and transfusions. In fact, it's the entire reason she's here, conceived via genetic profiling to be a perfect bone marrow match for Kate. Unfortunately, Anna's sibling duties were written in stone before she was even born.
But as she enters her teenage years, Anna begins to question her true purpose in the world. Though she loves her sister, she deserves more than a life of constant pain and sacrifice. Ultimately she faces an unthinkable decision whether to continue to endure endless medical procedures to save Kate's life or finally claim her body as her own.
3. The Plot by Jean Hanff Korelitz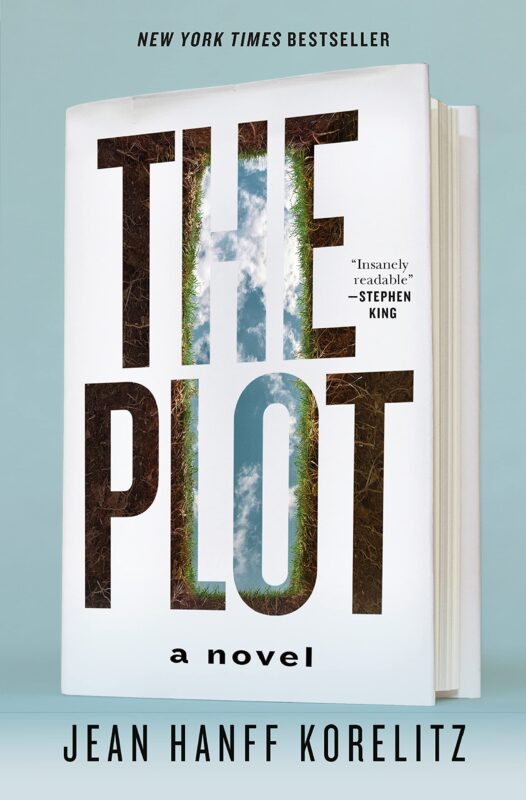 Jacob Finch Bonner's once successful career as an author is in the ditch. So, these days, instead of signing copies of his books for fans, he works as a writing professor, teaching others to do what he wishes he still could.
While it's clear that some of his students will never amount to anything, the arrogant but brilliant Evan Parker is different. His captivating plot lines and meticulous character development set him apart from the rest, and when Jacob reads his latest novel in progress, he knows it's going to be phenomenal.
But when Evan unexpectedly dies before he can publish his work, Jacob makes the misguided decision to pass it off as his own. The captivating premise and plot are sure to put him back into the limelight and bring him the attention and acclaim he craves. And after all, Evan is dead now, so who will ever know?
But as Jacob laps up his newfound adoration and fame, someone out there knows his secret.
4. Shutter Island by Dennis Lehane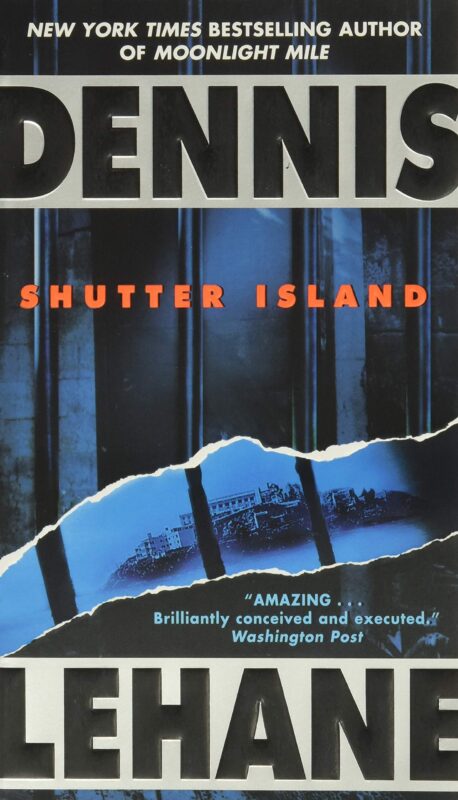 It's 1954, and U.S Marshals Teddy Daniels and Chuck Aule have been given a new assignment. They must travel to the remote and desolate Shutter Island to find Rachel Solando, who has disappeared from the island's Ashecliffe Hospital for the Criminally Insane. The multiple murderess has mysteriously vanished from her 24-hour surveilled cell walls, and nobody knows what she might do next.
But nothing is quite as it seems on Shutter Island, and beneath the clinical veneer of Ashecliffe Hospital lies some dark and terrifying secrets. Now, with a deadly hurricane making landfall on these barren shores, those secrets are ready to be disclosed.
5. Murder on The Orient Express by Agatha Christie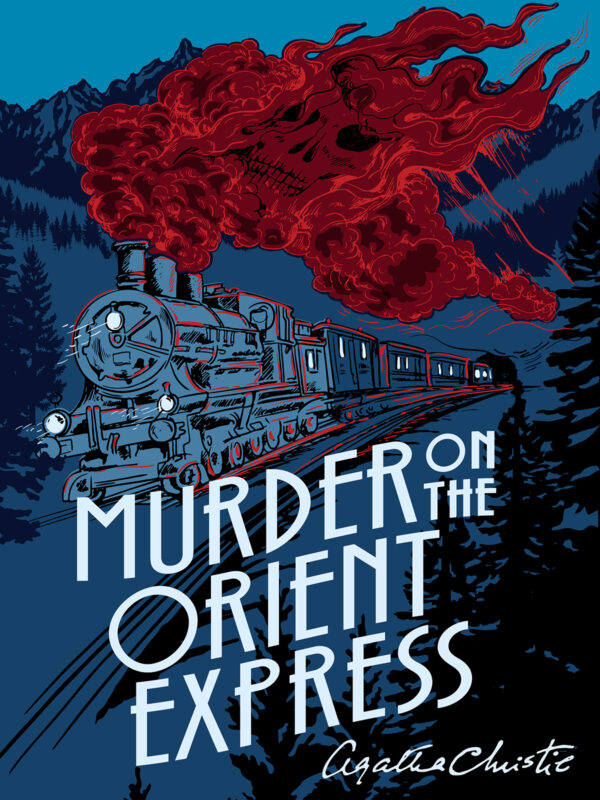 Belgian private detective Hercule Poirot is among a group of passengers heading towards London on the famous Orient Express. His fellow travelers include an English governess, a Swedish missionary, a Russian princess, and an American businessman by the name of Samuel Ratchett. But unfortunately for Rachett, this iconic transcontinental route leads him to his final destination – murder.
But who killed Rachett, and how? Now, every passenger is a suspect, and it's down to Poirot to solve the case before the murderer can strike again.
6. Never Let Me Go by Kazuo Ishiguro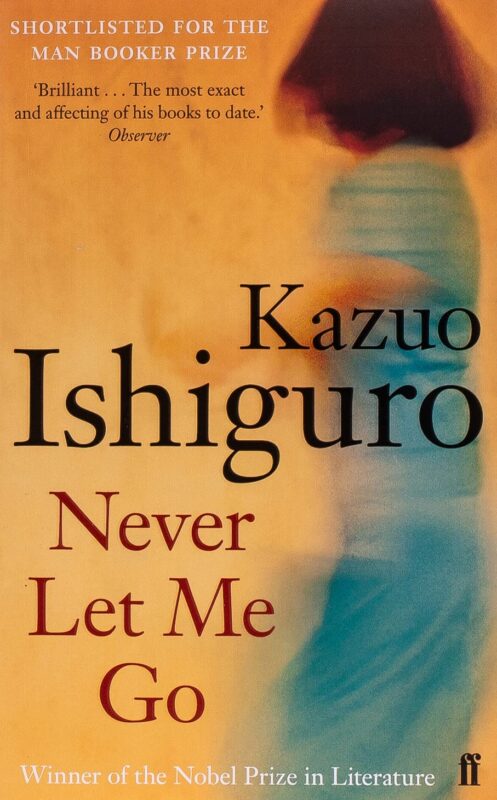 The prestigious boarding school of Hailsham, nestled deep inside the charming English Countryside, is home to some very special children. Among these children is a trio of friends, Kathy, Ruth and Tommy, who spend their days playing sports, exploring the school grounds, and enjoying their tranquil surroundings.
Yet there's something about Hailsham that doesn't seem quite right. The children are strictly forbidden from ever leaving the school grounds; after all, where would they go? They have no parents and no lives outside these walls; this is their only home.
So why are these apparent orphans there, and what does the future hold for them when their days at Hailsham are over?
7. The Nickel Boys by Colson Whitehead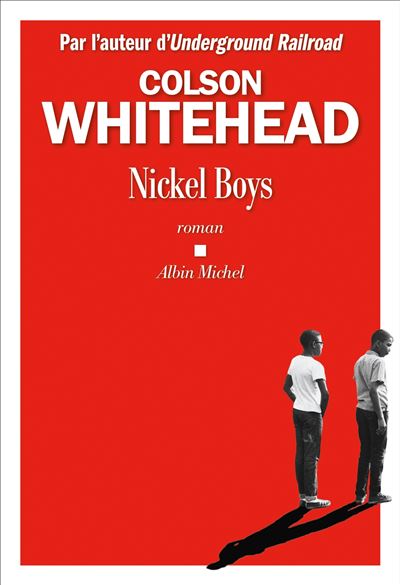 It's the middle of the 1960s, and young African American Elwood Curtis has a bright future ahead of him. But when he's falsely accused of a crime and sentenced to a year in a Florida corrective institute called The Nickel School, all of that changes.
Unbeknownst to the public outside, life in The Nickel School is a living hell. The students, segregated according to the color of their skin, are routinely beaten, assaulted and raped. And despite Elwood's determination to keep his head down and stay out of trouble, he's battered within an inch of his life during his year at this nightmarish academy.
But Elwood was one of the lucky ones; at least he made it out alive. Others weren't so lucky, and their corpses still lay buried in the institute's grounds. But finally, after all these years, these long-forgotten victims will get the justice they deserve, as the world finally learns the dark and horrifying truth about The Nickel School.
8. The Couple Next Door by Shari Lapena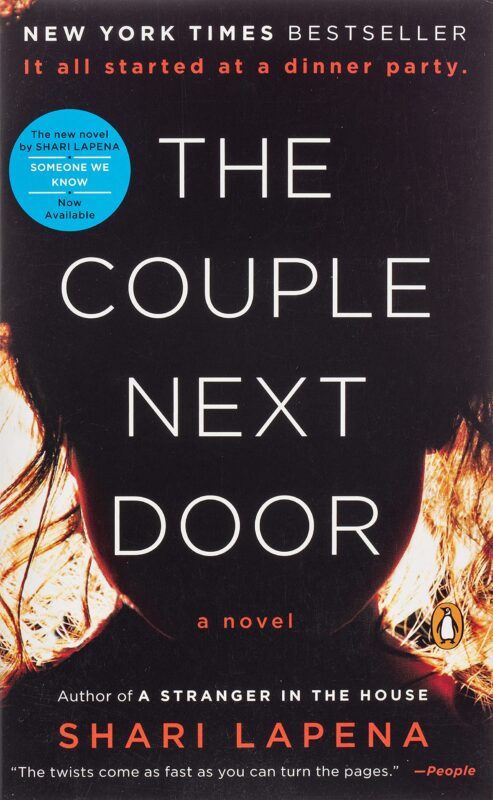 Anne and Marco Conti have the kind of life that many people dream of, with their rock-solid marriage, beautiful home, great friends, and gorgeous baby girl, Cora.
But one night, during a dinner party next door, all of that changes. Their precious Cora has inexplicably disappeared from her crib, and she's nowhere to be found.
Now, all eyes are on the frantic parents, and suddenly, they're both prime suspects in a potential murder case. What dark secrets are Anne and Marco hiding from the police, and what else are they hiding from each other?
9. Identical by Ellen Hopkins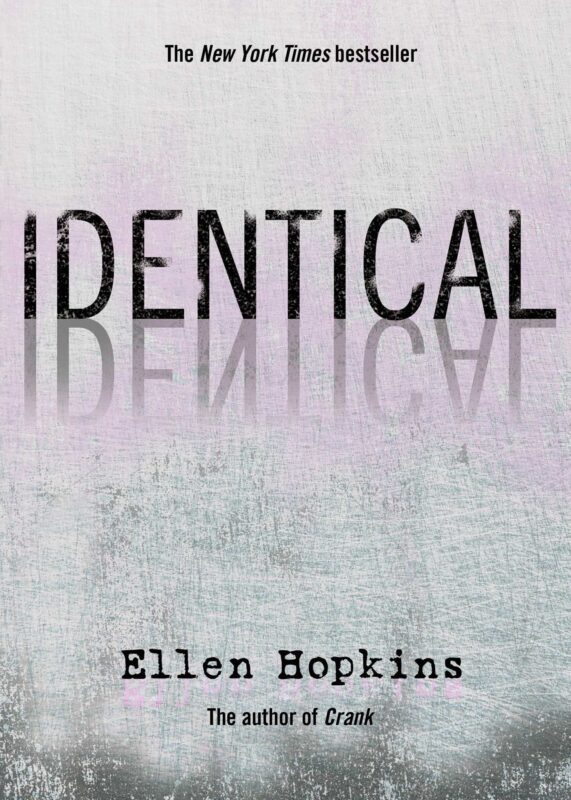 There's no telling identical twins Kaeleigh and Raeanne apart; even their trademark dimple is exactly the same. But in reality, these teenage sisters couldn't be more different.
Good girl Kaeleigh longs for the love of her mother, but as a career politician, she's barely ever home, and so instead, she dotes on her father, a district court judge. And to Raeanne, it's clear that her sister has won in their endless competition for his unrivaled love.
Feeling cast aside and forgotten by her father, Raeanne turns to drink, drugs, and promiscuity to numb the pain. But she's not the only one in pain; Kaeleigh has been living in a quiet kind of hell for years now, and if she's ever going to escape from it, she's going to need her sister's help.
10. Sharp Objects by Gillian Flynn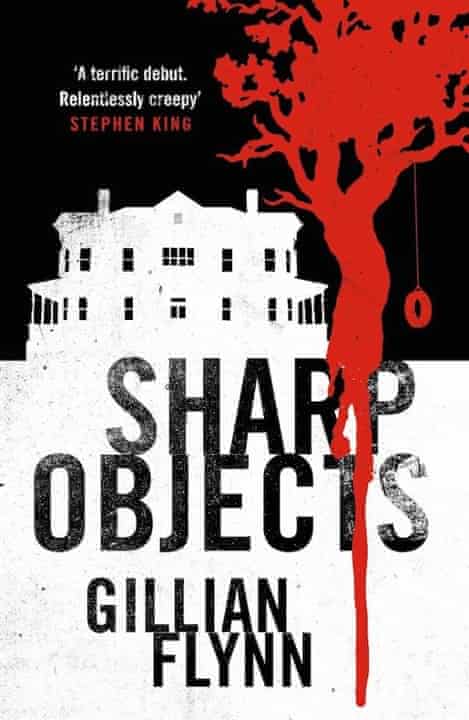 Fresh from her stay at a psychiatric hospital, journalist Camille Preaker is ready to return to work at the small Chicago newspaper, The Daily Post. But when the editor assigns her next project, she's in for a surprise.
She's asked to report on a harrowing case in Wind Gap, Missouri, where a young girl has been murdered, and another is still missing. But it's not the shocking nature of the crime that throws her for a loop. It's that Wind Gap is her hometown, the place she grew up, and the place she's spent so many years trying to avoid.
Now, reunited with her neurotic, controlling mother and her spoiled younger half-sister, she begins her quest to discover the truth about the murdered teens. But that's not the only discovery that Camille is about to make. There are some dark secrets hidden inside the walls of her beautiful Victorian family home, secrets that refuse to remain buried for much longer.
Conclusion
These gripping novels all have one thing in common; jaw-dropping, mind-blowing plot twists that you didn't see coming.
If you love edge-of-your-seat reads like these, then we've got plenty more book recommendations that you're sure to love, like our guides to the best murder mystery and thriller books around.
And as always, we love to hear your recommendations, so if you know of any amazing books with shocking and exciting plot twists, leave us a comment in the box below!