At A Glance: Our Top 5 Picks for Ernest Hemingway Books
As a pillar of American literature, Ernest Hemingway has been an ever-present and incredibly important piece of the literary world. Rooted in sadness, political commentary, and love, Hemingway's works will live on forever, whether in classrooms or on bookshelves.
Hemingway's words have burrowed deeply into the hearts and minds of millions of readers across the world, from A Farewell to Arms and the Old Man in the Sea to The Sun Also Rises and For Whom the Bell Tolls. Here are the 10 best books written by Hemingway himself.
IMAGE
PRODUCT
FEATURES
PRICE
The Torrents of Spring (1926)
• Formats: Kindle, Leather Bound & Paperback
• Paperback: 96 pages

View on Amazon

The Sun Also Rises (1926)

• Formats: Kindle, Audiobook, Hardcover, Paperback, and Mass Market Paperback
• Paperback: 320 pages

View on Amazon

A Farewell to Arms (1929)

• Formats: Kindle, Audiobook, Hardcover, Paperback and Mass Market Paperback
• Paperback: 352 pages

View on Amazon

To Have and Have Not (1937)
• Formats: Kindle, Audiobook, Hardcover, Paperback & Mass Market Paperback
• Paperback: 272 pages

View on Amazon

For Whom the Bell Tolls (1940)

• Formats: Kindle, Audiobook, Hardcover, Paperback & Mass Market Paperback
• Paperback: 480 pages

View on Amazon

Across the River and Into the Trees (1950)
• Formats: Kindle, Audiobook, Hardcover, Paperback & Mass Market Paperback
• Paperback: 288 pages

View on Amazon

The Old Man and the Sea (1952)

• Formats: Kindle, Audiobook, Hardcover, Paperback & Mass Market Paperback
• Paperback: 128 pages

View on Amazon

Islands in the Stream (1970)

• Formats: Kindle & Audiobook
• Print Length : 448 pages

View on Amazon

The Garden of Eden (1986)

• Formats: Kindle & Audiobook
• Print Length: 256 pages

View on Amazon

True at First Light: A Fictional Memoir (1999)

• Formats: Kindle, Audiobook, Hardcover, Paperback & Mass Market Paperback
• Paperback: 320 pages

View on Amazon
Who is Ernest Hemingway?
As one of the absolute best and most well-known authors of his time, Ernest Hemingway is famous for his thoughtful works, beautiful prose and stunning imagery. Born and raised in Illinois, Hemingway found a passion for words and for journalism early on.
His style was greatly influenced by his early days in the newspaper world, where he learned about the craft. Hemingway served in World War I, joining in as an ambulance driver in the Italian army. After serving in the War, Hemingway's move to Paris served as the catalyst for much of his writing career and formative touches.
As an expatriate American living in Paris, he met and became friends with many a famed person, from F. Scott Fitzgerald to Pablo Picasso. Over the years, Hemingway wrote and served as a war correspondent during World War II. As an artist at heart, he also struggled heavily with depression and killed himself in the summer of 1961.
Years later, Hemingway's work holds an incredibly influential place in libraries across the world and high school English classes across America. Hemingway's thought-provoking, historical works, and writings have continued to add value and importance to anyone who reads them.
The complete collection of Ernest Hemingway's works
Novels:
Stories:
10 Best Books by Ernest Hemingway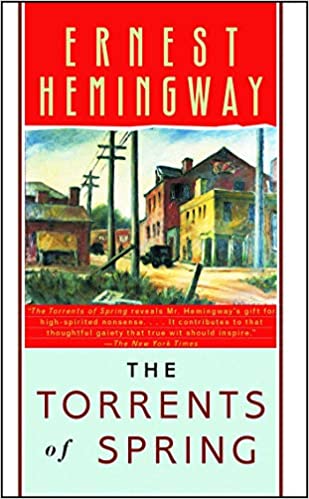 As Hemingway's first published novella, this satirical work pokes fun at the so-called "great race" of writers that Hemingway preferred not to imitate. While this isn't one of the most well-known pieces of writing by Hemingway, it is an important one. Written before his more famous works, this Hemingway must-read shows Hemingway's impeccable humor alongside his incredible talent.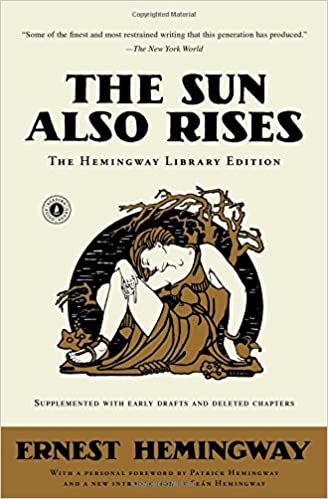 A true Hemingway legend, The Sun Also Rises spins the tale of Jake Barnes and Lady Brett Ashley. From parties in 1920's Paris to nights of bullfighting in Spain, this book comments on the moral bankruptcy, confusion, and times following World War I. The 1926 novel is a Hemingway must-read, and comments on the post-war world that Hemingway also had to find a place in.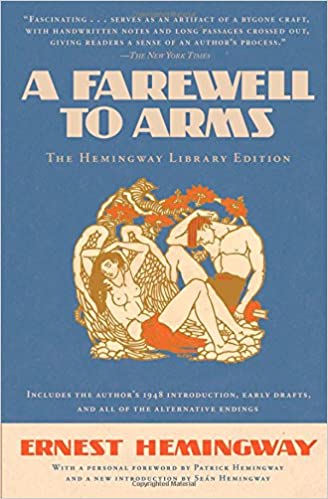 Known widely as the ultimate novel to come out of World War I, this Hemingway icon follows the love story and tragedy of lieutenant Frederic Henry and Nurse Catherine Barkley. As a loosely autobiographical tale based on Hemingway's own time in the Italian army, this book served as Hemingway's first best-seller and the writing that officially put him on the map.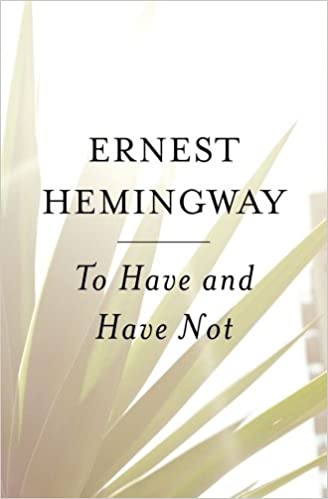 Hemingway's fourth published book takes place amidst the Great Depression, telling the story of Harry Morgan and the dire economic straits that many around the world were in. Set in the United States, Hemingway's book — which was quite split in reaction — provides a social commentary on everything from finances to humanity to race.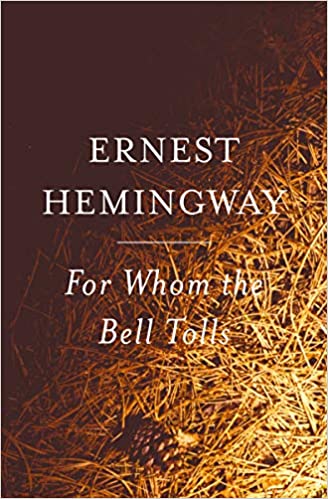 As one of Hemingway's best and most famous works, this book explores everything from brutal wartime and political ideology to the thought of sacrifice and the pain of death. This book is highly regarded as a huge Hemingway book and has been adapted and learned about heavily in the years since its publication.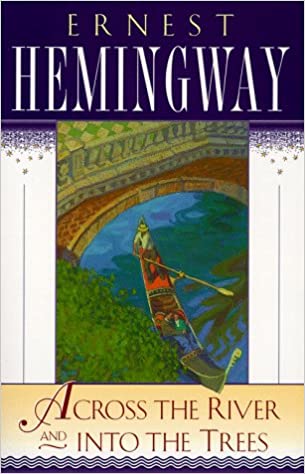 Written in 1950, this Hemingway book is an incredibly sad and haunting piece that speaks to love, death, and the pain left behind after the war. Published with mixed reviews, this work is an important one. In true Hemingway fashion, sadness meets poignancy for a reading experience you're sure to need.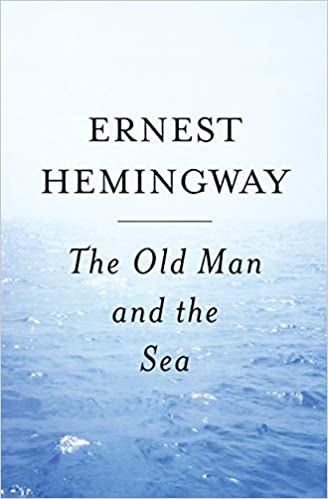 As the last full-length piece of fiction published by Hemingway before his death in 1961, this book spins the tale of fisherman Santiago and his struggles with a huge fish off the coast of Cuba. A hugely successful piece of work that later won both the Nobel Prize and the Pulitzer, this book is rife in symbolism and imagery.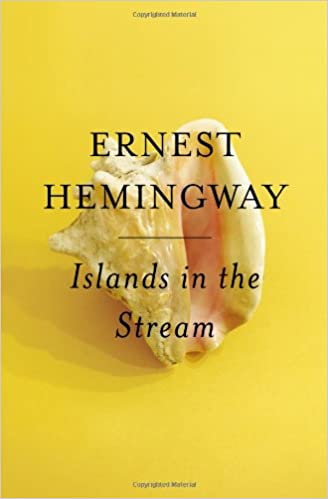 Posthumously published in 1970, nine years after Hemingway's death, this book — written as a trilogy of sorts — follows the heartbreaking tale of a man quite similar to the author himself. Rich in the sea, war, and recollection, it's a much more mature Hemingway piece with an important heartbeat at its back.
The second of the posthumously published Hemingway works, this book explores everything from changing gender roles to love. Many don't agree with the editing of the novel and think that it may have ended up far from what Hemingway intended. However, it's a classic example of sadness meeting love and is most definitely a worthwhile Hemingway read.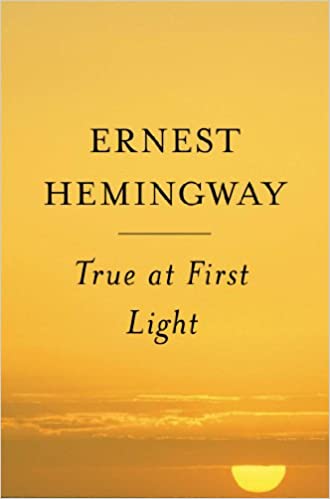 As the final cornerstone placed for Ernest Hemingway, his posthumously published fictional memoir is a brilliant example of his literary prowess. Edited by his son and tied together in the Hemingway way, True at First Light is a remarkable reminder of the spark left by Hemingway himself.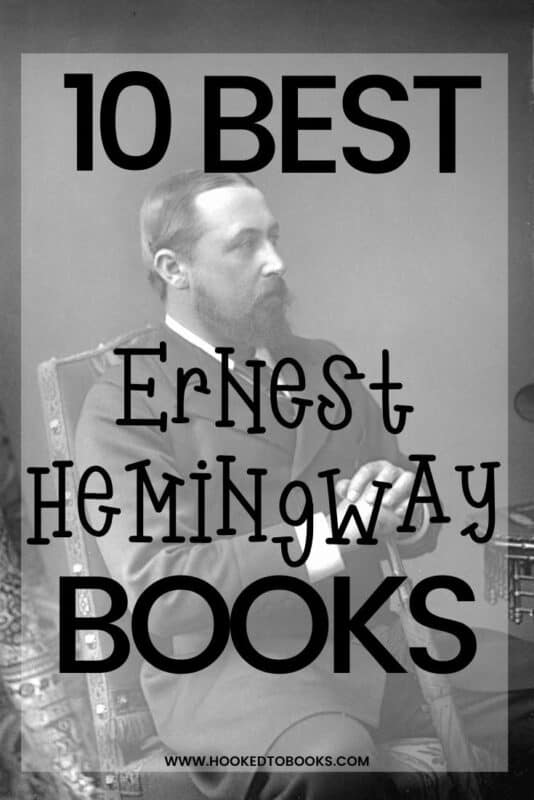 Best Ernest Hemingway Quotes
"There is nothing to writing. All you do is sit down at a typewriter and bleed."
"There is no friend as loyal as a book."

"If people bring so much courage to this world the world has to kill them to break them, so of course it kills them. The world breaks everyone and afterward many are strong at the broken places.
"But those that will not break it kills. It kills the very good and the very gentle and the very brave impartially. If you are none of these you can be sure it will kill you too but there will be no special hurry."
"I drink to make other people more interesting."
"All good books are alike in that they are truer than if they had really happened and after you are finished reading one you will feel that all that happened to you and afterward it all belongs to you: the good and the bad, the ecstasy, the remorse and sorrow, the people and the places and how the weather was. If you can get so that you can give that to people, then you are a writer."
"The best people possess a feeling for beauty, the courage to take risks, the discipline to tell the truth, the capacity for sacrifice. Ironically, their virtues make them vulnerable; they are often wounded, sometimes destroyed."
"I can't stand it to think my life is going so fast and I'm not really living it."
"Worry a little bit every day and in a lifetime you will lose a couple of years. If something is wrong, fix it if you can. But train yourself not to worry: Worry never fixes anything. "
"Don't you ever get the feeling that all your life is going by and you're not taking advantage of it? Do you realize you've lived nearly half the time you have to live already?"
"No one you love is ever truly lost."
As readers at heart, we know that there are not many bigger opinions than that of deciding a favorite Hemingway work. What's your favorite book or story from the Ernest? Let us know in the comments below, or tag us at #HookedToBooks!
About the Author
At the ripe old age of 3, Susannah decided that life was just a blank canvas and took Magic Marker to the newly installed carpet in her room just to "see what happened."
She's taken that approach to life since, curious about pretty much everything. She earned a journalism degree from Texas A&M University with the mission of making asking questions and telling stories her life, and since then has done everything from social media strategizing and content creation on the national level to writing a career column for USA TODAY.
Susannah is a high school teacher and yearbook adviser with a huge passion for reading (Harry Potter is her absolute favorite) and is excited to bring another book-loving voice to Hooked to Books.