Are you ready to delve into the past and learn about the world that came before us?
If you're keen to brush up on your knowledge of global history, then these fascinating non-fiction books are for you. Each one offers a deep dive into some of the most critical periods and events of human civilization. They are all available to read in eBook format so that you can learn on the go.
So, without further ado, let's dive into my top ten picks for the best history eBooks of all time.
At A Glance: Our Top Pickup for 10 Best History eBooks of All Time
IMAGE
PRODUCT
FEATURES
PRICE
The Silk Roads
• Publication date: March 7, 2017
• Print length: 672 pages

View on Amazon

Humans
• Publication date: May 7, 2019
• Print length: 320 pages

View on Amazon

A Short History of Nearly Everything
• Publication date: September 14, 2004
• Print length: 544 pages

View on Amazon

A People's History of the United States
• Publication date: November 17, 2015
• Print length: 784 pages

View on Amazon

The Crusades
• Publication date- March 8, 2011
• Print length: 784 pages

View on Amazon

Rites of Spring

• Publication date: September 14, 2000
• Print length: 416 pages

View on Amazon

Genghis Khan and the Making of the Modern World
• Publication date: March 22, 2005
• Print length: 312 pages

View on Amazon

History of the Peloponnesian War
Publication date- January 1, 1972
Print length: 656 pages

View on Amazon

Salt
• Publication date- January 28, 2003
• Print length: 496 pages

View on Amazon

On Tyranny
• Publication date- February 28, 2017
• Print length: 128 pages

View on Amazon
#1. The Silk Roads-A New History of the World by Peter Frankopan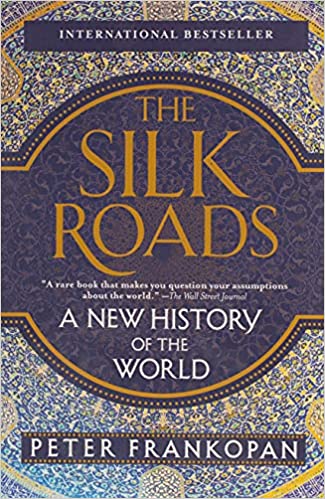 Don't be fooled by the title; this book is about much more than just the Silk Roads. It's an in-depth exploration into Asia's vast and diverse historical civilizations, stretching from the continent's western frontiers to the furthest reaches of the east.
Over the centuries, the ancient trade routes known as the Silk Roads have birthed countless cities and nations, from the Middle East to China and beyond. These routes also formed the first connections between the East and West and paved the way for today's global world.
Frankopan argues that to understand our 21st-century civilization and predict where we might be heading, we must first explore what led us here. The silk roads have been an integral part of humanity's journey. Not only have they shaped modern Asia today, but their legacies and influence stretch across all four corners of the globe.
#2. Humans- A Brief History of How We F*cked It All Up by Tom Phillips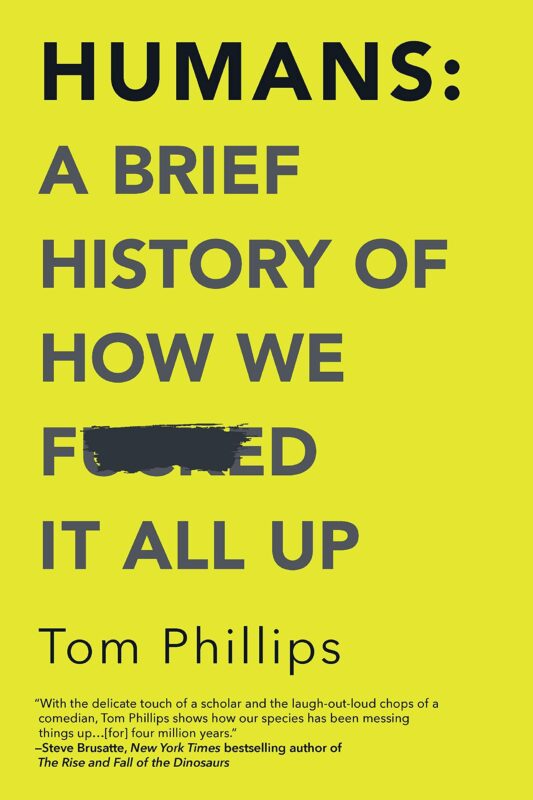 In a refreshing break from the stuffy seriousness of many non-fiction history books out there, Tom Phillips puts an entertaining spin on the stories of the past with this journey through the biggest f*ck ups of human civilization (and there's plenty to choose from).
Sure, we've come a long way since the first homo sapiens walked the Earth, and we have the science, technology, and culture to prove it. But the path to get here wasn't easy, and we've made plenty of mistakes along the way.
From our furthest ancestor, who died after falling out of a tree, to the Austrian military who mistook their own servicemen as the enemy after indulging in too much booze, Philips sheds light on some of the more facepalm moments of human history, from the early days of civilization to the recent past, and the present.
As hilarious as it is informative, this book shows us how a simple human error can change the world forever, for better, or (more often than not) for worse.
#3. A Short History of Nearly Everything, by Bill Bryson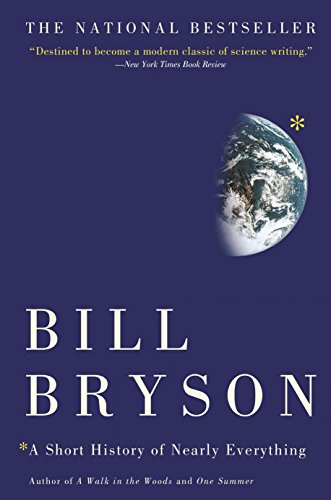 Bill Bryson takes a break from the witty intercultural insights of his travel books to bring us one of the most comprehensive and informative titles of the 21st century so far.
A Short History of Nearly Everything isn't just a deep dive into the events of the past; it's also a scientific exploration of some of humanity's greatest questions about life, the universe, and pretty much everything in it.
Beginning as far back as the big bang, Bryson takes us on a journey through the rise and fall of global civilizations, compiling a macrocosm of human knowledge into one meaty book.
If that sounds a little too heavy, don't worry; Bryson approaches these -big questions with a reassuringly down-to-earth and easy-to-follow narrative, and he includes plenty of his trademark humor in there too.
#4. A People's History of the United States, by Howard Zinn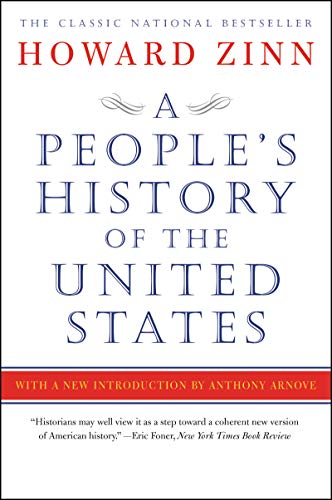 This is one of the most comprehensive, poignant, and influential American history books ever published, but it's not quite the version of history you were taught in school.
Instead, Zinn tells the story of the birth, development, failure, and success of the most powerful nation on Earth, from the perspective of those it's oppressed.
This eye-opening read takes a raw and often scathing look at the true nature of the United States, exposing it not as a morally righteous bearer of freedom and democracy but as an imperfect nation like all others. It's a country with its own profound failings and an awful lot of blood on its hands, too.
Zinn takes us on a deep dive into the corruption and greed of Big Capital from 1776 up until the present day, all the while challenging the age-old notion that the victors write history. It's a thought-provoking and occasionally uncomfortable read that exposes the true nature of America, warts and all.
Bonus Read: 9 Interesting Alternate History Books – Admire the Fiction!
#5. The Crusades: The Authoritative History of the War for the Holy Land by Thomas Asbridge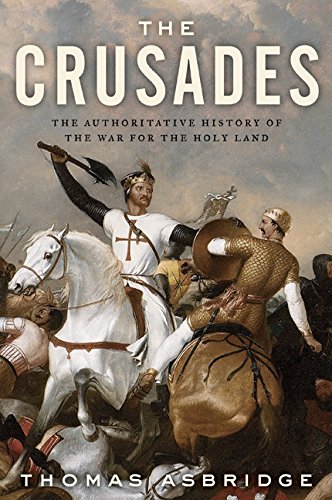 In this in-depth yet accessible compendium, renowned historian Thomas Asbridge presents the most informative and authoritative account of The Crusades to date.
Beginning in 1095 and ending in 1291, The Crusades shook Europe to its core. They defined the brutal period known as the Middle Ages.
This epic centuries-long Holy War between two religions played host to some of the most infamous and revered characters in all of human history, from Richard The Lionhearted and Louis VII to Saladin and the Knights Templar.
It's an ambitious and extensive collection of knowledge told in a way that's easy to understand, even if you're a complete history novice. Asbridge's painstaking research gives us a blow-by-blow account of Christianity's attempts to 'reclaim' the Holy Land while bringing to life all the adventure, intrigue, opulence, and corruption of those days in vivid detail.
#6. Rites of Spring-The Great War and the Birth of the Modern Age by Modris Eksteins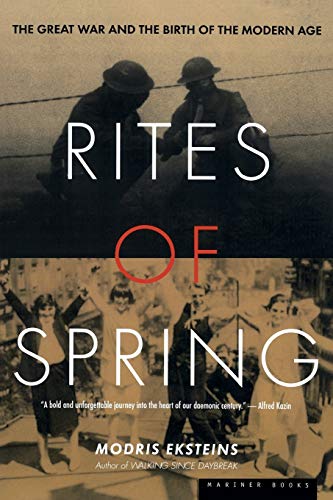 This fascinating examination of World War I takes a fresh look at the origins, events, impacts, and aftermath of this dark time in history. It explores the cultural events that took place to fuel the fires of bloodshed and their effect on ordinary people's lives, not just during those war years but also in the years that followed.
The book's title reflects the beginning of Eksteins' exploration, with Stravinsky's landmark ballet The Rite of Spring in 1913. The journey continues through the Great War and into the events in World War II, concluding with Hitler's death in 1945.
This profound account of the events of the early 20th century also reflects on the psychological impact and meteoric shift in attitudes that propelled Western civilization into the modernism era. And perhaps most importantly of all, it serves as an important reminder of how the past continues to shape the present and the future of humanity as a whole.
#7. Genghis Khan and the Making of the Modern World, by Jack Weatherford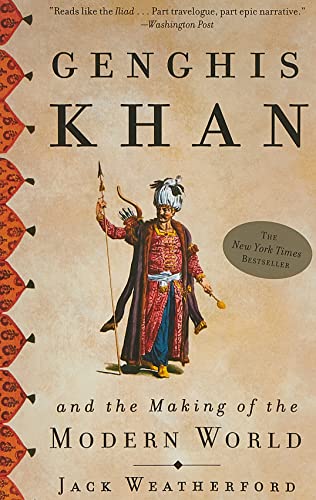 Jack Weatherford's New York Times Bestselling book exposes the truth behind one of the most extraordinary men that ever lived, the leader of The Mongol Empire, Genghis Khan.
Even to this day, the Mongol Empire remains the largest contiguous land empire in human history. Khan's reign sparked a cataclysmic shift in eastern civilization during the 13th and 14th centuries, propelling it from its tribal roots to a brand new era that opened the doors to the modern age.
But unlike his counterparts in the West, Genghis Khan brought elements of peace and prosperity to the world. He granted universal religious freedom to the masses, abolished long-established aristocratic privileges, and outlawed commonplace torture practices of the day.
His empire also ushered in a new era of intercultural trade, communication, and civilization, conquering more land in twenty-five years than the Romans did in four centuries.
If you're looking for a deep dive into this revolutionary's life and the empire he spawned, then Genghis Khan and the Making of the Modern World is THE ultimate resource.
#8. History of the Peloponnesian War, by Thucydides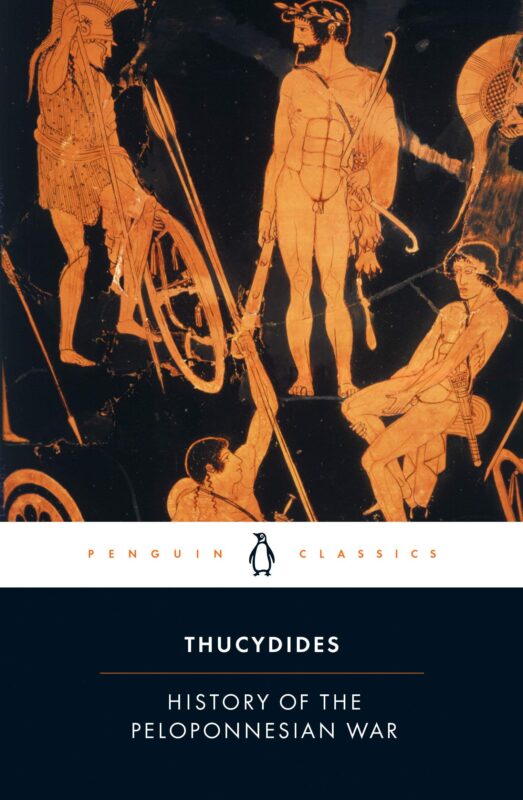 Unlike the rest of the books on this list, 'History of the Peloponnesian War' was written over two millennia ago. Its author is Thucydides, a man often credited as the world's first true historian.
His ancient work has been adapted and translated by revered English classicist and author Rex Warner, best known for The Aerodrome. It offers a detailed account of the epic ancient Grecian war between Athens and Sparta.
As an Athenian general, Thucydides held a unique perspective on the war. But rather than distorting the story with bias, myth, or romance, he provides a factual account of the events that took place during this time through first-hand interviews, written documents, hard evidence, and scientific objectivity.
As Thucydides said himself, "It will be enough for me, however, if these words of mine are judged useful by those who want to understand clearly the events which happened in the past and which (human nature being what it is) will, at some time or other and in much the same ways, be repeated in the future. My work is not a piece of writing designed to meet the taste of an immediate public, but was done to last forever."
Also Read: 10 of The Most Controversial Books Ever Published
#9. Salt: A World History by Mark Kurlansky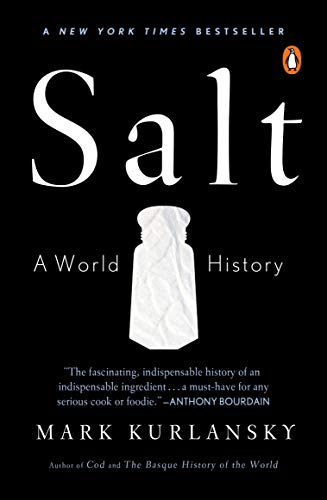 Salt is one of the most commonplace ingredients on the planet. Still, most of us never give this everyday edible mineral more than a second's thought.
Yet salt has influenced our societies and shaped our civilizations for thousands of years. It's responsible for establishing some of the world's oldest and most important empires, trade routes, and cities, it's started and ended wars, and it's provided the catalyst for revolutions.
Salt is much more than just an edible rock (the only rock we humans eat); it's a surprisingly significant commodity that tells a captivating story of the past.
Mark Kurlansky's biography of this fascinating foodstuff takes the reader on a journey through ancient global history, from China to Europe to the New World and beyond.
#10. On Tyranny: Twenty Lessons from the Twentieth Century, by Timothy Snyder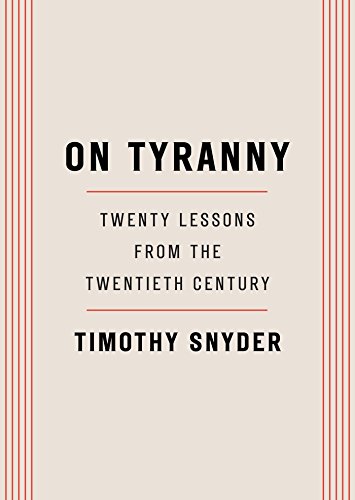 This New York Times Bestseller is a brief and uncomfortable read, yet it's one of the most critical and poignant books ever written on the subject of tyranny and authoritarian governmental control.
For many of us who've grown up in the West, freedom is all we've ever known, and as a result, we take democracy for granted. But recent history shows us that the tipping point into tyranny lies closer than we think, and the balance can shift quickly and unnoticed, even in the most seemingly free nations. Snyders book is an alarming wake-up call to just how close that tipping point is in Western society today.
He urges us to look to the past and examine the warning signs of authoritarianism to protect ourselves and our children in the future.
Carlos Lozada from The Washington Post described it as "a slim book that fits alongside your pocket Constitution and feels only slightly less vital… Clarifying and unnerving…. a memorable work that is grounded in history yet imbued with the fierce urgency of what now."
Conclusion
History is one of the broadest topics in non-fiction literature, and with so many fascinating eBooks on the subject, choosing just ten is no easy feat! But if you're ready to delve into the past and learn about the events that shaped our world, then these global bestsellers are a great place to start.
I've made sure to include a broad range of periods, locations, and civilizations. I've only chosen both informative and accessible books, so you don't need a Ph.D. in history to understand them.
What incredible history books have I missed? What do you think of my choices? Let me know in the comments below.