Japan is home to some of the world's most esteemed authors, so choosing just nine incredible works of Japanese literature is no easy feat.
These novels are some of the most revolutionary and poignant books from Japan, but it's by no means an exhaustive list. If you enjoyed any of these titles, I'd highly recommend exploring more of these authors' works and delving further into the wonderful world of Japanese literature.
A quick note before we begin; this list only includes titles by authors born in Japan and not those of Japanese descent who grew up in other parts of the world.
So, let's get to it! In no particular order, here are nine of the best Japanese books of all time.
1. Norwegian Wood by Haruki Murakami, translated by Jay Rubin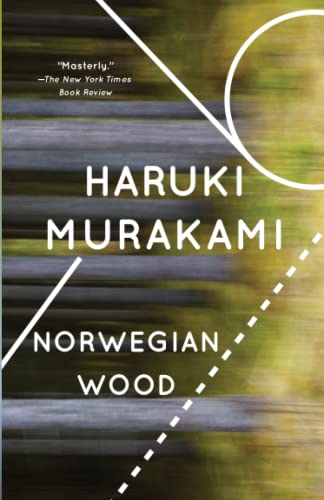 Shy and serious, Toru Watanabe is struggling to adapt to life on his Tokyo college campus. He's thoroughly devoted to the beautiful yet emotionally fragile Naoko, but their deep connection is marred by the heartbreaking loss of their best friend years earlier.
Under the newfound pressures of adult life, Naoko has distanced herself from Toru, leaving him to fend for himself for the first time.
As he searches to find his place in this unnerving new world, he forms a relationship with the vivacious, independent, sexually liberated Midori. She's unlike Naoko in every way, and Toru finds himself drawn to her fierce, confident spirit.
But his lack of loyalty to Naoko weighs heavy on his mind. Now, he's faced with a decision that could change the course of their lives forever.
2. Battle Royale by Koushun Takami, translated by Yuji Oniki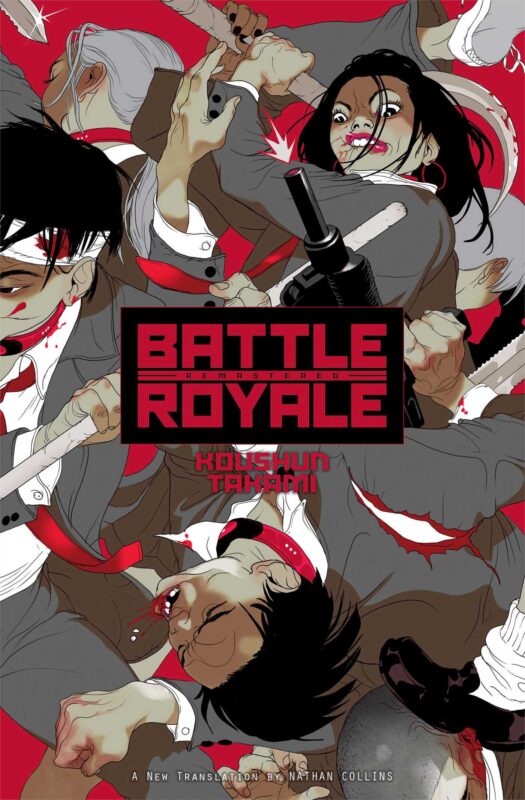 In this dystopian novel, set in a fictionalized totalitarian Japan, citizens' every waking moment is monitored and controlled.
Junior high classes are randomly selected to participate in the Battle Experiment No. 68 Program, where unsuspecting students are kidnapped, gassed, and taken to a remote island. When they awaken, they find impenetrable metal collars locked around their necks and they're ordered to fight to the death until just one winner remains. If they fail to comply, their metal collars will simultaneously detonate, and every one of them will die.
With seemingly no way out of their hellish situation, can the bonds of friendship save them? Or will they be forced to do the unthinkable in order to survive?
3. Kitchen by Banana Yoshimoto, translated by Megan Backus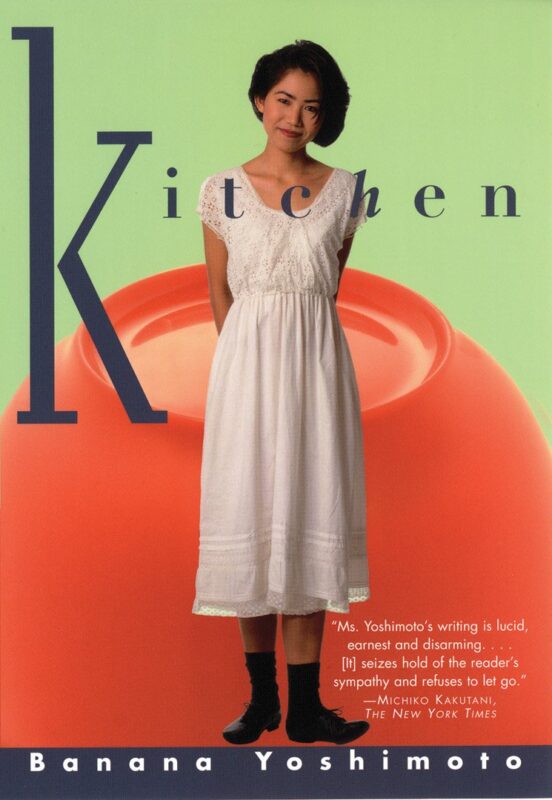 After the death of her grandmother, Mikage Sakurai is reeling in grief. And so, with no surviving relatives and nowhere else to go, she's taken in by Yuichi and his transgender mother, Eriko.
Yuichi and Eriko help Mikage process her grief, and she soon becomes part of the family. She uses her love of the kitchen to find comfort, and eventually, she takes on a new job at a culinary school.
But tragedy strikes for a second time when Eriko is murdered, and now, it's Mikage's turn to support Yuichi in his loss.
Yet as the pair's bond strengthens, it soon becomes clear that Yuichi's feelings for Mikage run deeper than friendship. In a futile attempt to escape her own feelings, she leaves him for a work assignment, but with distance comes perspective, and Mikage can't fight the truth any longer. She loves him too, and the thought of living without him is too much to bear.
Can these two lost souls finally find true happiness together?
4. The Woman in the Dunes by Kōbō Abe, translated by E. Dale Saunders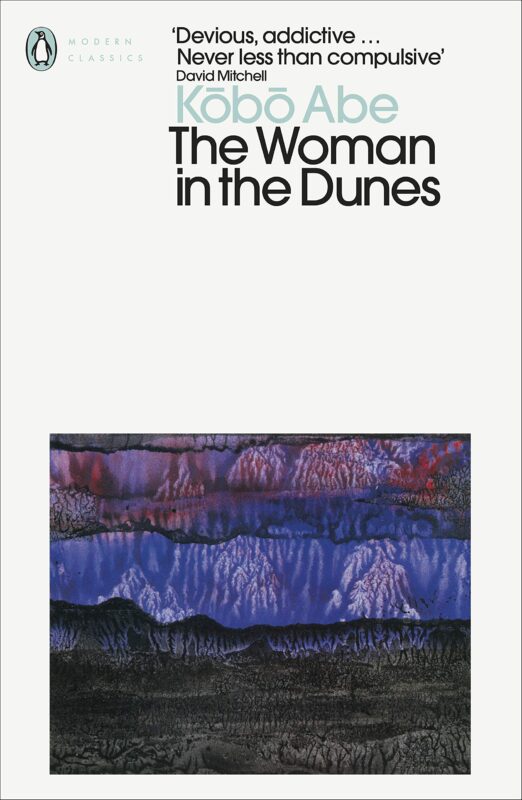 Amateur entomologist Niki Junpei has spent a long day searching for tiger beetles on a remote stretch of coastal dunes. But when he misses the last bus home, he has no choice but to accept the local villager's offer of shelter for the night.
He scales a rope ladder to the base of a dune, where he's welcomed into a woman's hut. But when he wakes in the morning, the rope ladder is no longer there, and with the surrounding sand too steep to climb, he's trapped.
With seemingly no chance of escape, his only option is to help the woman, day after day, with the endless, thankless task of digging at the ever-encroaching sand. The advancing dunes threaten to swallow up the villagers and their homes, and now, Niki must join them in their battle against it.
Bonus Read: The 10 Most Difficult Books You'll Ever Read
5. No Longer Human by Osamu Dazai, translated by Donald Keene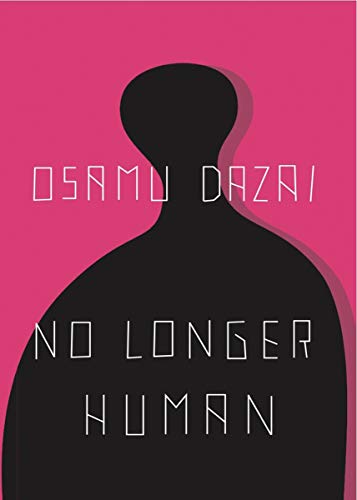 Told in the form of notebooks, No Longer Human is the heartbreaking story of a damaged young man named Ōba Yōzō.
Sexually abused as a boy, Ōba spent his childhood feeling alienated from those around him, unable to connect with others. To be accepted, he developed a cheerful façade and later turned to drink to numb his feelings of isolation.
His alcoholism eventually cumulates in a one-night stand with tragic consequences, as he attempts a double suicide with his bed partner. She dies, and he survives, and now, the guilt will follow him for the rest of his life.
Years later, fate finally smiles upon Ōba when he marries the kind-hearted Yoshiko. Yoshiko helps him overcome his battles with drink, and for a short while, he's sober and successful. But eventually, his demons come back to haunt him, and in a tragic turn of events, he is locked away in a psychiatric institution.
Unfortunately for Ōba, there is no happy ending. In his mind, he is and will forever be 'no longer human.'
6. The Sailor Who Fell from Grace with the Sea by Yukio Mishima, translated by John Nathan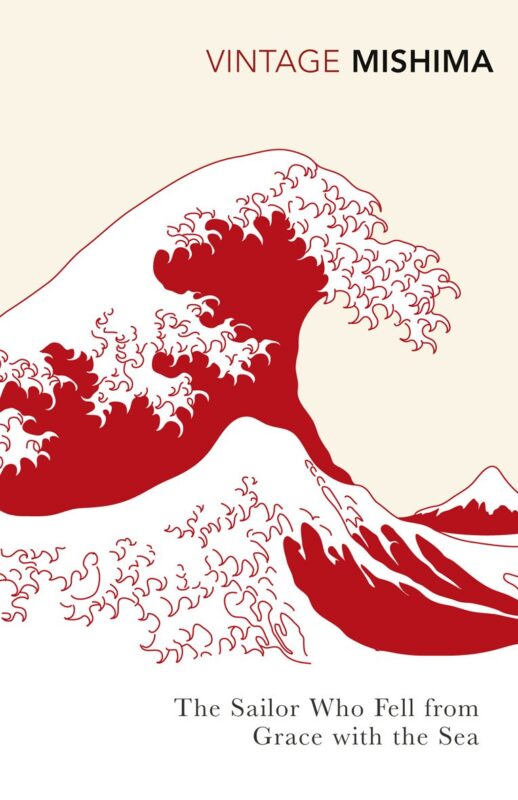 Young Noboru Kuroda and his friends don't subscribe to the conventional ideas of morality. Instead, they follow the rules of their 'chief,' rejecting mainstream values in favor of a brutal and ruthless philosophy they call 'objectivity.'
But when Noboru's mother begins a new relationship with a sailor named Ryuji Tsukazaki, the young boy is filled with reverence and awe. Ryuji isn't like other adults, and Noboru and his friends immediately regard him as a kind of hero.
Yet as they get to know Ryuji better, their illusions are shattered one by one. They begin to view him as soft and romantic, just like the rest of them, and to this group of disillusioned juveniles, his weak behavior is unforgivable.
And so, the boys hatch a dark and terrible plan to kill Ryuji and make him a hero in their eyes once again.
7. Grotesque by Natsuo Kirino, translated by Rebecca Copeland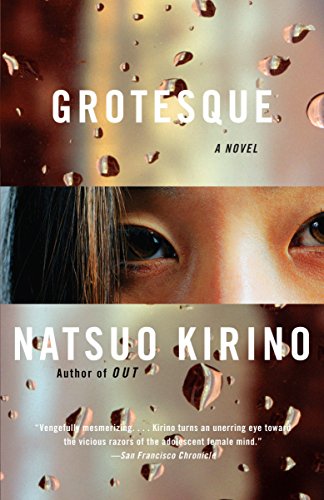 When prostitutes Yuriko and Kazue are brutally killed, their tragic end opens up a barrage of unanswered questions.
With the help of Yuriko's old diary entries, her older sister begins to uncover the truth about her life and death. For as long as she can remember, she's resented her flighty, irresponsible younger sibling. Yuriko's incredible beauty meant she was always the center of attention, and she was nothing but plain, sensible, and boring next to her.
As Yuriko blossomed into a young woman and realized her power over men, she eventually decided to turn that power into a career. But this ultimately led her to her grizzly demise, and the same fate followed her long-time school friend, Kazue.
Now, Yuriko's sister is left to reconcile her lifelong jealousy and bitterness. She's pushed everyone away, isolating herself through her own insecurity. But her sister is gone, and Yuriko's blind son Yurio, her nephew, is left without a mother. But is she really the right person to take on the job?
8. Out by Natsuo Kirino, translated by Stephen Snyder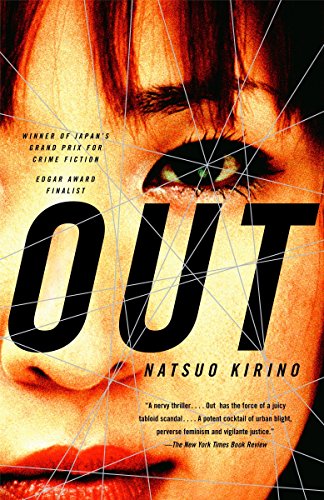 In a sedate suburb of Tokyo, a young mother violently strangles her abusive husband to death. In the aftermath of her crime, she enlists the help of three female colleagues to dispose of the body.
But these women are anything but experienced criminals, and it doesn't take long for the police to find the bag containing the dismembered corpse. A desperate game of cat and mouse ensues, and those hunting these fugitives will stop at nothing to track them down.
Will their fierce determination and the bonds of friendship be enough to escape their seemingly inevitable fates?
Also Read: 100 Best Books of All Time
9. The Housekeeper and the Professor by Yōko Ogawa, translated by Stephen Snyder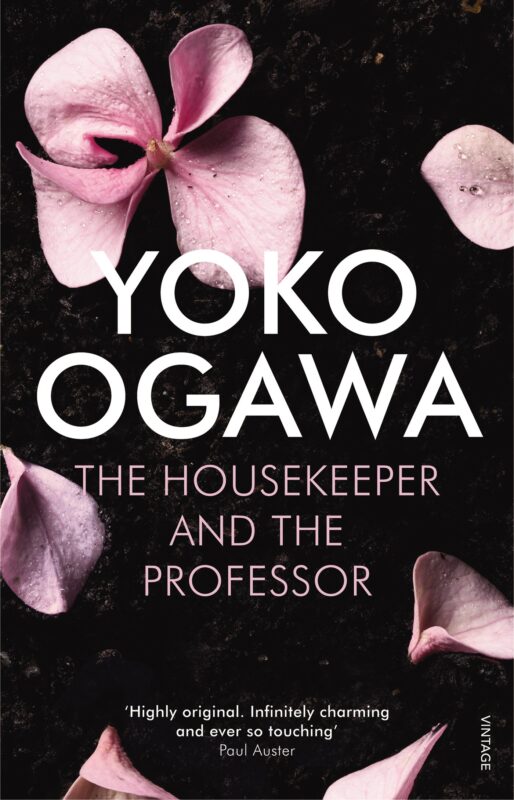 The Professor has always been a brilliant man, but ever since his catastrophic head injury, his short-term memory erases itself every eighty minutes. And so, the Housekeeper, a smart young woman, is hired to help him navigate his new life.
As the pair get to know each other, they develop a deep bond, even as his memory slowly slips away. The Professor shares his profound thoughts on the nature of life and the universe, and his insights fascinate and tantalize the Housekeeper and her ten-year-old son.
And while the Professor's curious condition means they can't share memories of the past together, they learn to live in the present and cherish every moment of joy that it brings.
Conclusion
With so many incredible authors hailing from Japan, choosing just nine of the best Japanese books is no easy feat. So what fantastic Japanese novels have I missed from this list? Let me know in the comments below!