In honor of Banned Books Week, I've put together a list of 10 of the most controversial books of all time.
Some were published back when explicit content was considered deeply taboo. Yet, in our liberated 21st-century world, they don't seem quite so controversial anymore. But many are still considered "too much" to this day. As a result, governments, school boards, libraries, and corporations have been scrambling to ban or censor certain books for generations, fearful of their dangerous messages or morally questionable themes.
Yet books deemed too controversial to read are often some of the most interesting books; after all, if there's something they don't want us to see, most of us want to make sure we see it. That's why when a book is banned or censored, demand for the original text often skyrockets.
If you value the freedom to read and you're looking for a book that pushes boundaries, check out one of these ten most controversial titles of all time.
10 of The Most Controversial Books
| Sr. No. | Title | Publication Date | Print Length | Author | Publisher | Where to Buy |
| --- | --- | --- | --- | --- | --- | --- |
| 1 | The Dice Man | May 1, 1998 | 320 pages | Luke Rhinehart | Harry N. Abrams | Amazon |
| 2 | The Satanic Verses: A Novel | March 11, 2008 | 576 pages | Salman Rushdie | Random House Publishing Group | Amazon |
| 3 | The Chocolate War | September 14, 2004 | 272 pages | Robert Cormier | Ember | Book Shop |
| 4 | The Da Vinci Code | March 31, 2009 | 597 pages | Dan Brown | Anchor | Amazon |
| 5 | The Color Purple: A Novel | December 10, 2019 | 304 pages | Alice Walker | Penguin Books | Book Shop |
| 6 | George | January 28, 2020 | 287 pages | Alex Gino | Thorndike Striving Reader | Book Shop |
| 7 | To Kill a Mockingbird | January 1, 2002 | 336 pages | Harper Lee | Harper Perennial | Amazon |
| 8 | The Anarchist Cookbook | June 26, 2013 | 162 pages | William Powell | www.snowballpublishing.com | Amazon |
| 9 | Mein Kampf | February 25, 2020 | 416 pages | Adolf Hitler | Lulu.com | Book Shop |
| 10 | The Bluest Eye | May 8, 2007 | 206 pages | Toni Morrison | Knopf Doubleday Publishing Group | Amazon |
1. The Dice Man by Luke Rhinehart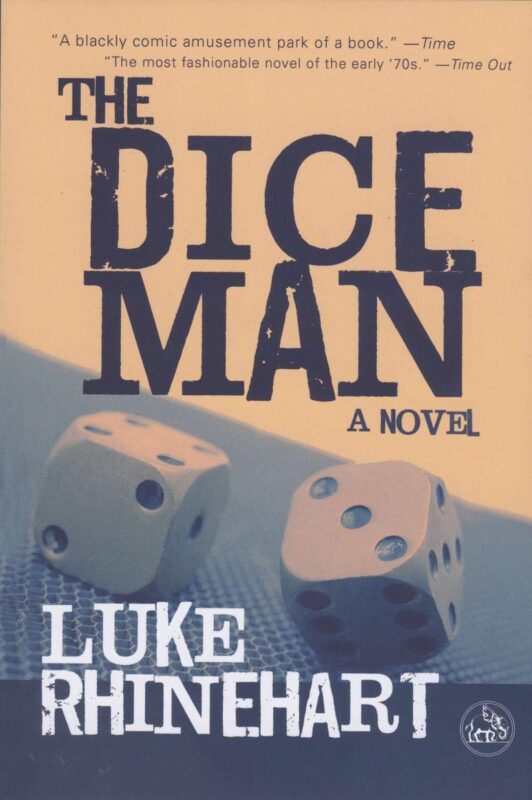 "Few novels can change your life. This one will." That was the bold declaration across the original front cover of this 1979 cult classic. Yet although Rhinehart's novel is beloved by readers around the world, its shocking and subversive themes meant that it caused some serious controversy when it was first published, especially in the United States, where its sales initially slumped.
It seemed that this story of a rogue psychiatrist who bases his daily decisions on the roll of a die was too much for many readers to stomach. And with explicit themes of rape, sex, and murder throughout, the book was subsequently banned in several countries for a time.
But thanks to a growing cult following of loyal fans in Europe, word of this controversial title soon spread across America, solidifying The Dice Man as one of the most popular books of the late 20th century. It's remained in print for the 45 years since then, and it's still viewed as a rite of passage for many young readers today.
2. The Satanic Verses by Salman Rushdie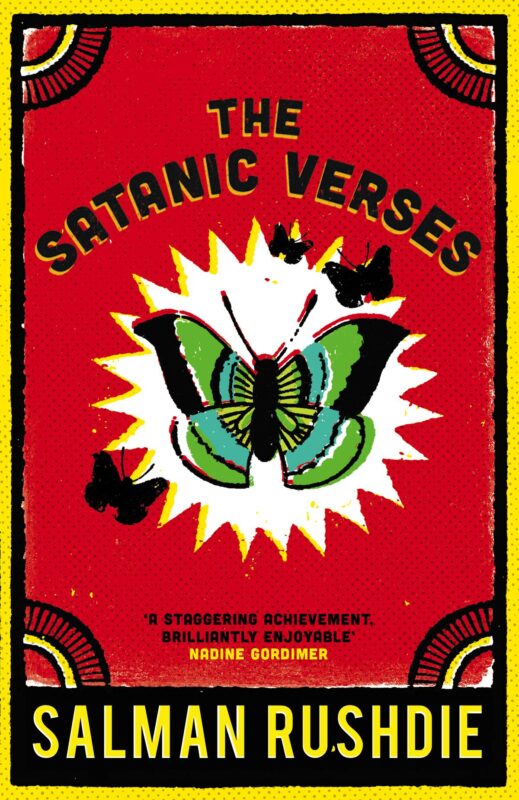 With such a provocative title, it's perhaps no surprise that Salman Rushdie's 1988 novel, The Satanic Verses, is still considered to be one of the most controversial books of all time.
Partly inspired by the life of the Muslim prophet Muhammad, on the surface, this is a tale of two people caught up in a terrorist attack on a jetliner flying over the English channel. The pair is washed up on a snow-covered beach, and a journey of dreamlike discovery and metamorphosis ensues.
The book's controversial title is based on the belief that the devil tricked Mohammad into speaking words of "satanic suggestion," which were later redacted from the Quran. However, Islamic scholars hotly dispute the accuracy of these claims.
Either way, the book sparked furious debate and backlash in what became known as the Rushdie Affair. Many people accused Rushdie of blasphemy. Things became so heated that in 1989, Iran's political and religious leader ordered Muslims to track down and execute the author.
Thankfully, all attempts on his life were unsuccessful. Still, he remained under constant police protection, and the violence continued for some time. Many of Rushdie's translators and publishers without the same levels of protection were victims of revenge attacks, and some of them died due to their injuries.
3. The Chocolate War by Robert Cormier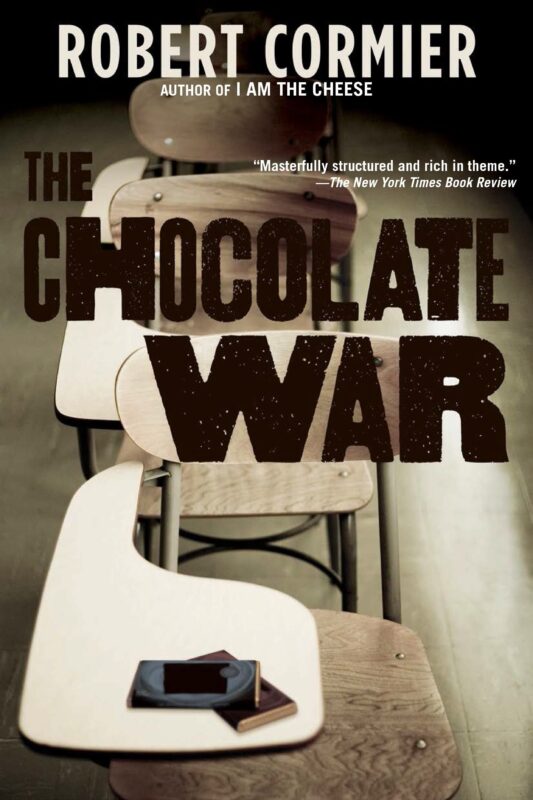 Robert Cormier's iconic 1974 novel may seem pretty tame compared to some other titles on this list, yet, it's been embroiled in censorship scandals and banned from various school libraries around the country since it was first published.
The story is set in a Catholic high school. It follows a group of adolescents who set up a secret society. Their organization is designed to fracture the school system. Still, things eventually spiral out of control, culminating in a violent mob attack on a student.
Cormier's work was relatively successful upon its release, and it's even been declared by some as one of the best young adult novels of all time. But of course, not everyone agreed, and many religious groups and institutions lobbied with gusto to remove it from the syllabus and the school library shelves.
Those wishing to censor it were afraid that the book's subversive messages might encourage teens to rebel. This, alongside the offensive language, overt sex, and descriptive violence, was just too much to bear for many of America's more conservative school bodies.
Still, the critics failed to suppress the book forever, and it's now regarded as a modern classic, winning accolades from The New York Times, the ALA, and The School Library Journal, just to name a few.
Also Read:- The Best Feminist Books to Educate, Empower, and Inspire
4. The Da Vinci Code by Dan Brown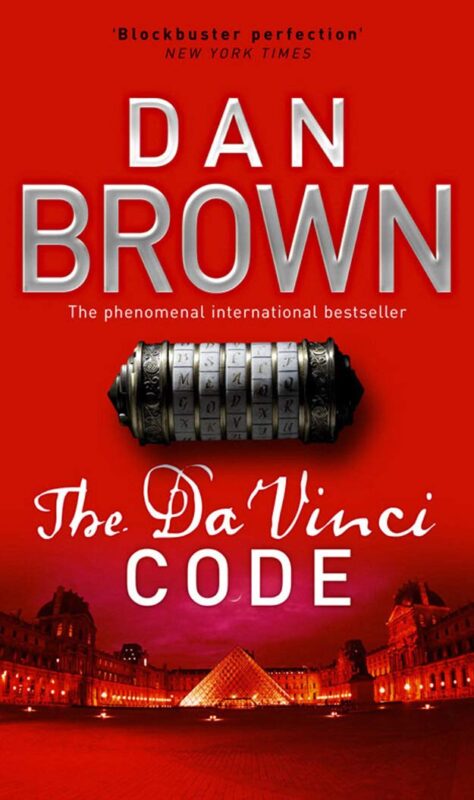 Robert Langdon's adventures across the ancient sites of Europe took the world by storm, making this one of the most read books of all time. But it also caused a serious stir in Christian groups worldwide, thanks to its alternative take on religious history, particularly surrounding the Holy Grail and Mary Magdalene.
The book's publication reignited rumors of hidden texts excluded from the Bible centuries ago. It sparked fresh claims of long-buried secrets with the power to change the way the world understands religion.
Brown also includes bucketloads of inflammatory insinuations about Catholicism's corrupt history, and naturally, the Catholic Church responded with outrage. They accuse the author of scientific and historical inaccuracies and misrepresenting Christ, which according to them, amounts to blasphemy of the highest degree.
Nevertheless, The Davinci Code remains one of the bestselling books of the 21st century. Over 80 million copies have been sold worldwide, proving that the louder the censors shout, the more people want to see what all the fuss is about.
5. The Color Purple by Alice Walker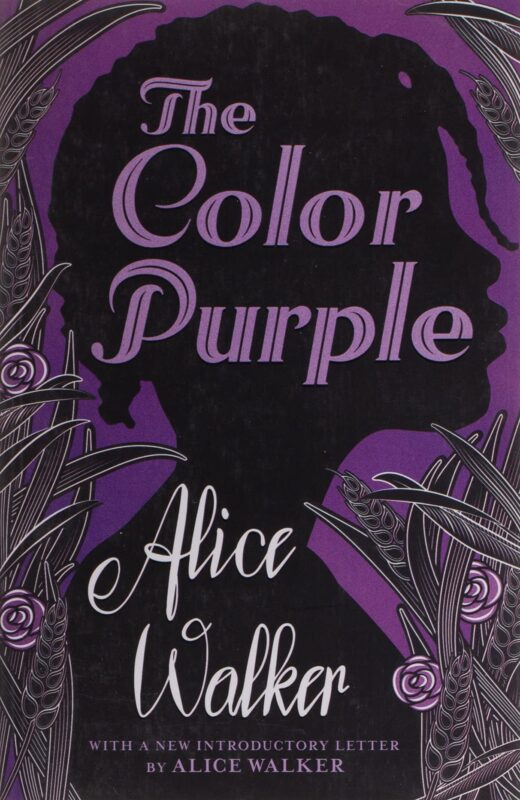 Alice Walker's powerful 1982 novel about a group of African American women in the rural South is one of the most iconic books in American literary history.
But this eye-opening novel was also met with a massive amount of resistance from religious groups and educational institutions across America. They cited its "sexual and social explicitness" along with "troubling ideas about race relations, man's relationship to God, African history, and human sexuality." As a result, it was subsequently banned from numerous schools around the nation.
The school boards argued that the book's provocative themes of sex and violence were unsuitable for a high school audience. But thankfully, many other school bodies chose to keep the book on their syllabus, citing the important discussions it raises about race, sexuality, identity, and religion.
6. George by Alex Gino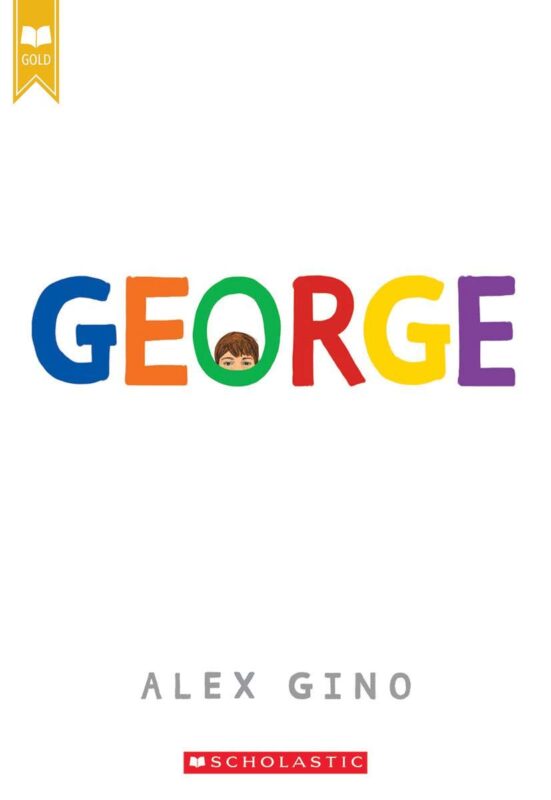 Alex Gino's 2015 children's book has been met with furious backlash ever since it was released, so much so that in 2021, it's still at the number one spot on The American Library Association's list of Most Frequently Challenged Books.
It tells the story of a kid called George. To everyone else, George is a boy, but they've got it all wrong; George knows she's a girl, and with the help of her best friend Kelly, she intends to set the record straight.
After reading the synopsis, it's not hard to see why this wonderfully inclusive book for middle-grade readers has some conservative and religious groups foaming at the mouth. Unfortunately, some communities still fail to recognize and celebrate the diversity of human identity and expression. Instead, they label LGBTQIA+ content aimed at children as immoral and depraved, and some parents go as far as to call it "child abuse."
Yet while many school boards have made the unfortunate decision to ban the book from their classrooms and libraries, many others recognize Gino's work for what it is; a beautiful celebration of the diverse world we live in that promotes inclusivity, understanding, and tolerance.
7. To Kill a Mockingbird by Harper Lee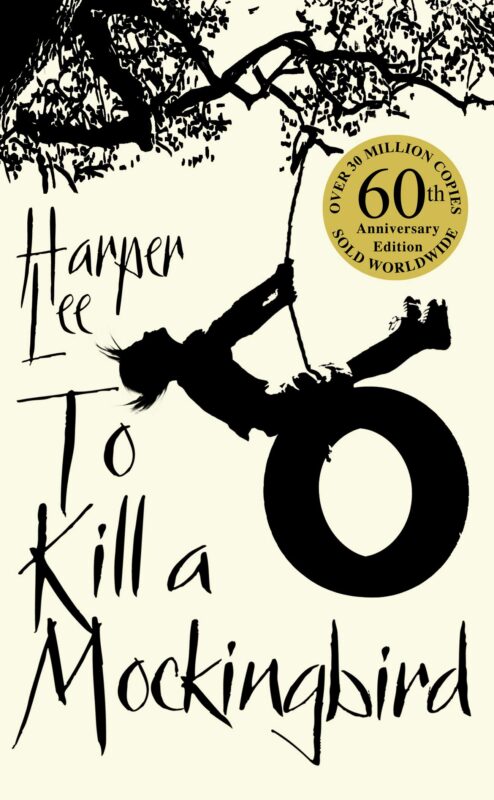 This American classic by Harper Lee is a staple read for students around the US and beyond. Still, while it's been a widely accepted part of the high school syllabus since it was first published back in 1960, it's been facing tough opposition in recent years.
Set in early 1930s Alabama, the story highlights the extremes of the racial injustice, inequality, and prejudice experienced by black people in the South. But if school boards across the country agree that all children should be educated about the injustices of America's history, then why are there ever-increasing calls to ban this book from classrooms?
Many educators and parents have argued that the book's racial slurs and inclusion of the N-word alone are reason enough for a ban. Some also point out that the character of Atticus perpetuates the idea of a "white savior" and that there are other, better books to educate children about race and racial history, including an overwhelming amount written by black authors.
But those who advocate for it to remain in the classroom argue that racist segregationists also tried to ban the book during the civil rights era. For social justice warriors to succeed in censoring it now would be a grave irony and even a win for the white supremacists.
They also point out that when children read racial slurs in a book, it doesn't mean these slurs will make their way onto the schoolyard; if anything, the opposite can be true. Tackling ugly language promotes important discussions and teaches kids the magnitude and weight that some words can hold.
8. The Anarchist Cookbook by William Powell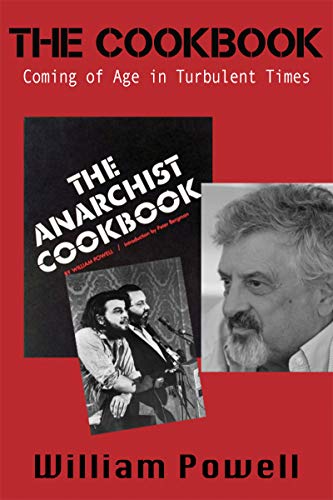 William Powell's 1971 how-to manual is one of the most famously controversial books ever published. And with numerous sections dedicated to teaching readers how to prepare their weapons, drugs, and explosives, it's easy to see why.
Written during a time when revolutionary counterculture ideas were raging across America, the book was designed to empower patriotic Americans to stand up to the government's oppression using whatever means necessary.
Unsurprisingly, this notorious text has been met with huge opposition from government bodies ever since it was first published. In Australia, sales of the book are completely forbidden. While owning a copy in the UK is not a crime, possessing one has been viewed as evidence in high-profile terrorism cases over the years. Meanwhile, the FBI has lobbied for it to be banned in America ever since it was first published. However, no legal justification has ever been found.
Interestingly, the book's own author, William Powell, has also campaigned to get the book taken out of print after becoming a born-again Christian years after its publication. Powell expressed deep remorse and described his work as "a youthful indiscretion or mistake that can haunt someone during their early years or even longer."
But even he couldn't manage to make this book go away, as the copyright lies in the hands of the publishers. Yes, it might be dangerous, but in their eyes, its notoriety makes it a guaranteed cash cow.
9. Mein Kampf by Adolf Hitler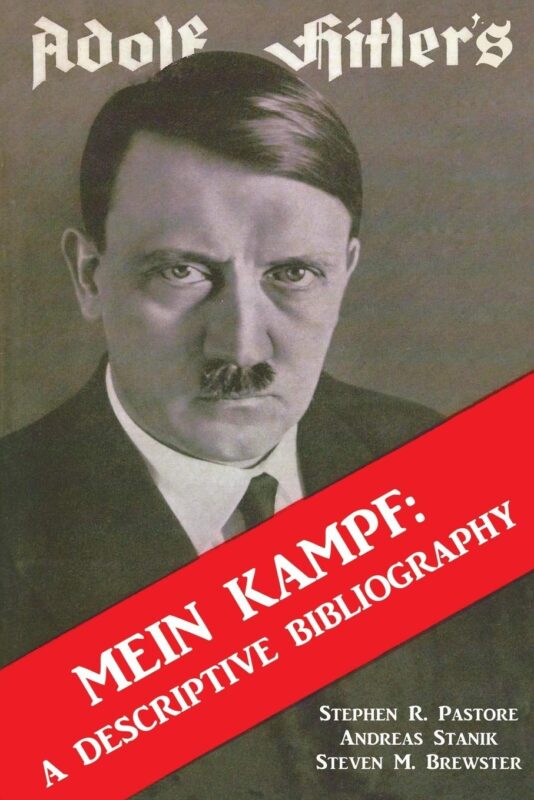 There's no need to explain why this autobiography from the world's most reviled public figure has been at the center of so much controversy over the years.
The Nazi leader wrote Mein Kampf while serving a prison sentence after a failed coup attempt in 1923 saw him charged with high treason. He dedicated the vast majority of his five-year incarceration to writing the book. Upon his release and subsequent rise to power, it became a bestseller throughout Germany.
Most editions are split into two volumes that act as both a memoir and a political manifesto, documenting the early origins of Hitler's deeply held antisemitic views and his visions for a future of Arian dominance across Germany.
After the war, the book was banned across Germany, and for the last 75 years, it has remained that way. But after the copyright expired in 2015, Germany's Institute for Contemporary History decided to republish it with the addition of heavy critical annotations and commentary. Though some people welcomed the decision, many were outraged.
The argument has never truly been resolved, but after several years of public outcry, Amazon decided to ban sales of the book within Germany. It's also been banned, republished, and banned countless times again throughout the rest of the world. It continues to be one of the most contentious publications on the planet.
10. The Bluest Eye by Toni Morrison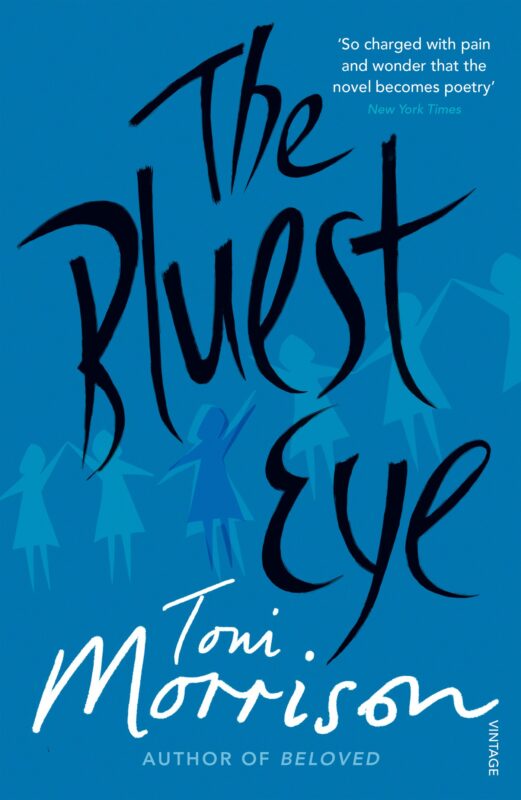 Toni Morrison's 1970 breakout novel tells the story of a young black girl with devastating self-esteem issues stemming from years of racial abuse. All her life, she's been made to believe she's too ugly, too dark, and too strange to ever be accepted by those around her. And so, she begins praying for her eyes to turn blue so that she can be loved and accepted, just like all the little white girls around her are.
This bestselling novel is as powerful as it is heartbreaking. Since it was published, it's been constantly close to the top of the American Library Association's list of most challenged books. Still, it's also caused a fair amount of controversy over the years. Parents, educators, and school boards have lobbied for it to be removed from the syllabus and banned from school libraries due to its sexually explicit content and graphic and offensive language. The book has even been accused of having "an underlying socialist-communist agenda."
But the author and her supporters argue that society shouldn't shy away from hard-to-tell stories. Instead, we should be teaching young people how to recognize and process the painful parts of our world so we can all work together to build a better one for the future.
Conclusion
These are some of the most shocking, notorious, and controversial books ever published. Each one has caused a public outcry, and for various reasons, groups around the world have fought to suppress the messages from the masses.
But in a time where censorship is on the rise, the freedom to read, seek and express ideas is more important than ever, even when those ideas are hard to swallow.
Have you read any of the controversial books on this list? If so, what do you think? Should they be banned or censored? Or should they remain available for anyone who wants to read them? Let me know in the comments!
Bonus Read:- The Great Book Banning Debate: Censorship in America's Schools