At A Glance: Our Top 5 Picks for Heated Blankets:
It's no lie that as we approach the autumn and winter months that our desire to curl up in the best heated blanket and get cozy with a good book reemerges.
As the weather begins to get cooler, we find ourselves pulling out our sweats and warm blankets.
I think a lot of us would agree that wanting to be cozy is tied to this time of year. I know as we approach the end of Summer I long for fall and my heated blanket. And of course a good book. I find myself reading more in a week this time of year than I do in a month during Summer.
We've previously written about the Best Weighted Blankets here on Hooked to Books but what about the Best Heated Blankets? In today's post, we are sharing with you all about heated blankets. What are heated blankets? Why you should get one? And which ones we highly recommend you check out!
What Are Heated Blankets?
Heated blankets are throws or blankets that are equipped with electrical wiring embedded inside them. This allows the blanket to heat up over a period of time when its plugged in.
They can often be set to a timer or specific temperature by the control that comes with them. This helps you keep it set to the optimal temperature and length of time for you that you desire.
They are rigorously tested to ensure that they are safe to use. If you have had your electric blanket for more than 10 years you should think about replacing it.
What Are the Benefits of Having a Heated Blanket?
With a heated blanket, the opportunities are endless. You can have it on while reading a good book, watching tv, or even when you are going to sleep. Moreover, a heated blanket offers a ton of benefits as well as keeping you warm.

Keep Heating costs down. For some people, instead of turning on their heat, they use a heated blanket to stay warm.
Energy levels stay up. They can also help with your energy levels, especially during the colder months. Having an electric blanket reduces the amount of energy that your body uses to stay warm. This means you can be active for longer.
Helps with aches and pains. As well as aiding with energy levels, heated blankets can help with the general aches and pains.
Along with the various benefits that heated blankets come with, they are made in multiple shapes, sizes, and colors and have a variety of price ranges attached too. This means that you aren't going to have to search high or low in order to find the best heated blanket for you.

The Best Heated Blankets
The sunbeam throws heated blanket is a lightweight and ultra-soft fleece that comes in a variety of colors and designs.
It is made up of ThermoFine technology that means that when turned on, the heat is distributed evenly across the entire blanket and doesn't focus on a specific spot.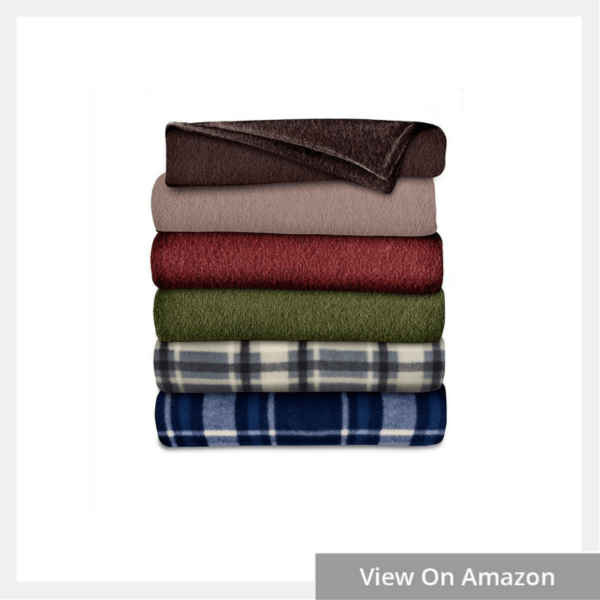 The blanket comes with a controller with three settings that will allow the user to adjust the level of heat easily. It also has a 3-hour auto-switch off period so you won't have to worry about forgetting to turn it off.
Moreover, as well as being affordable, you don't have to worry about the complexities of cleaning this blanket as it is machine washable and dryer-safe.
Dr Relief's electric heated blanket is made of a double-sided micro mink and provides an automatic switch-off after 4 hours of continuous heat. So if your after a blanket that you don't have to worry about then this might be on for you if you're after a blanket that will give you peace of mind.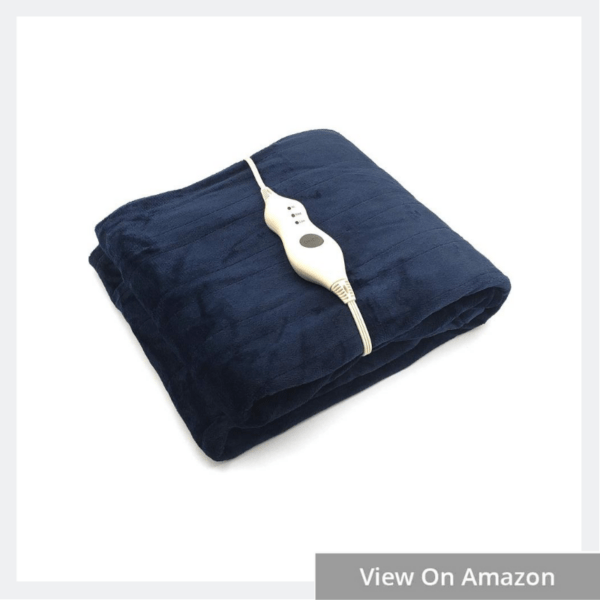 The blanket control features three different therapeutic heat settings that include low, medium, and high. It has the ability to heat up within seconds so there isn't any waiting around. You can also charge it up and use it without having to plug it in meaning you can take it with you, wherever you go!
Unlike the previous blankets on our list, the MaxKare electric blanket is reversible with one side being made of silky flannel and the other being sherpa velveteen which makes this an excellent blanket for cozying up with a good book!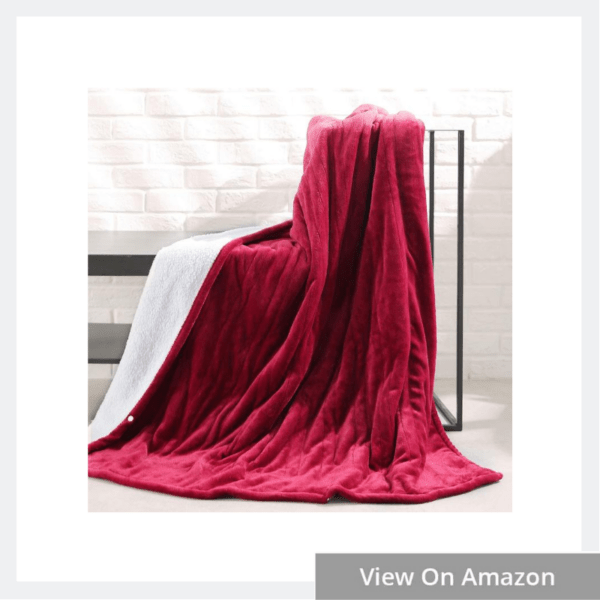 With three levels of heat that are fully adjustable and a four-hour automatic shut off, this blanket is designed for an optimal sense of comfort. It gives you the perfect amount of time to get cozy and read your book.
With Hyde Lane and their Premium Faux Fur heated throw blanket, you get the option of over ten different color variations. So, if you're planning to match your heated blanket with the color of your home decor, then this might be one for you.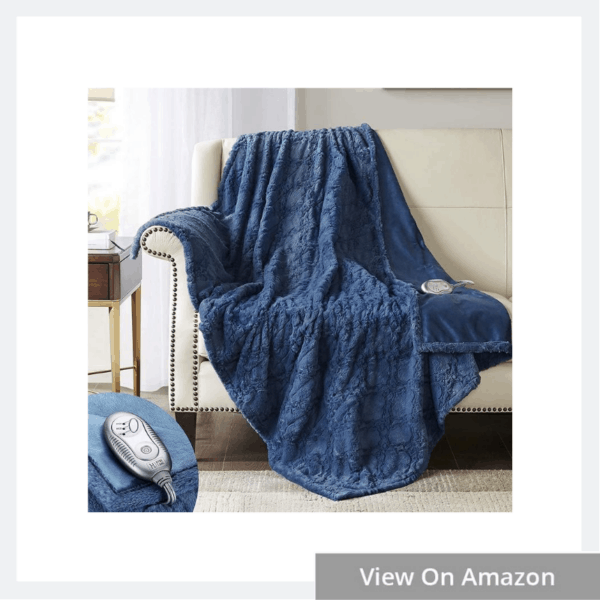 Described as silky soft with a premium thickness, this will be the blanket that keeps you warm all winter long. With three heating settings, you will find the perfect temperature to keep you warm.
With the Beautyrest Ultra Soft Poncho Blanket, not only are you getting a top of the line heated blanket but one that is multifaceted and turns into a poncho too!
So even if you are having a busy day but want to keep warm then this blanket is perfect for wrapping around and going about your house while staying warm!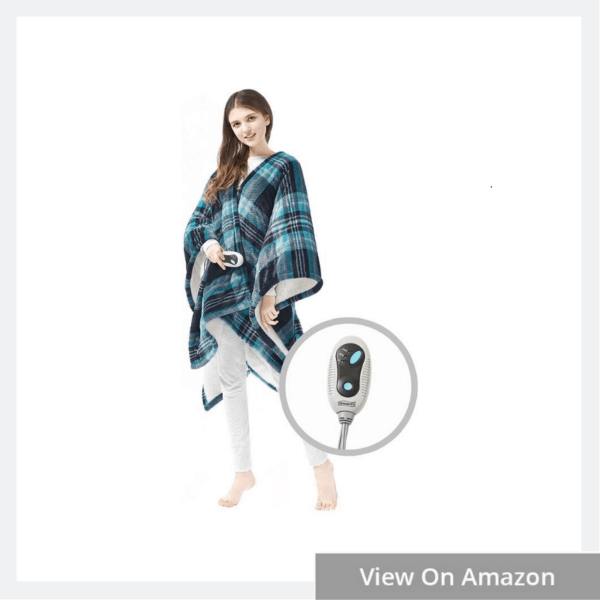 The blanket is made up of a 100% microlight so you won't feel it while going about your day and comes in 10 color options. This blanket is specifically designed to pre-heat before you slip it on and to target and soothe the pains in your shoulders. Basically this blanket is the ultimate one to use when you can't just sit in one place all night reading.
Degrees of Comfort has designed a blanket that is perfect for when you are planning on reading for a longer period of time. This blanket has an automatic cut off is adjustable from 1-10 hours. So depending on how long you're planning to read you have a few options.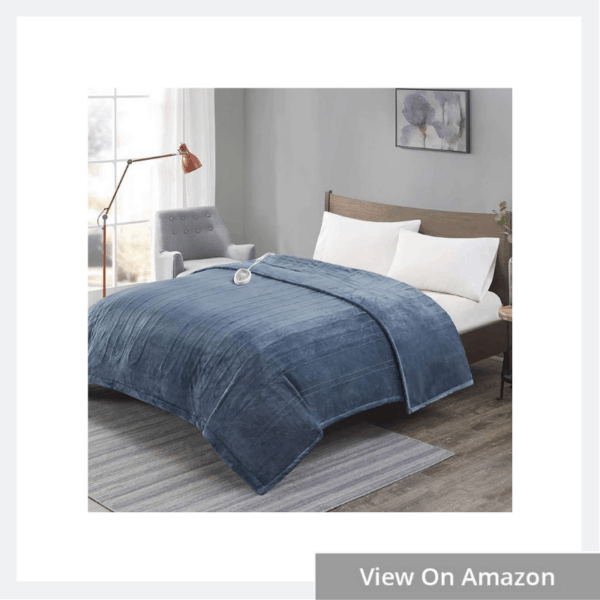 Degrees of Comfort also has a 5-year guarantee and an extra-long cord. It comes in 4 different colors so you can choose the one you like the best.
With this sunbeam heated blanket, it comes in a quilted pattern and is made up of 100% polyester too.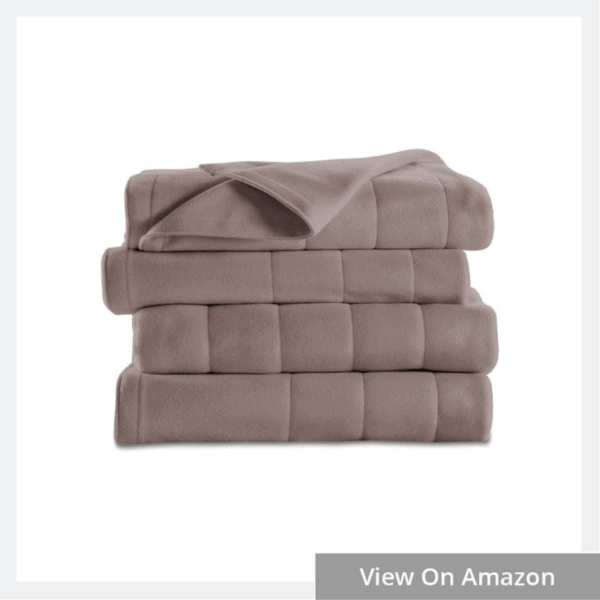 This blanket comes with ten heat settings. This way you will be able to dial in the temperature you love. Not only that, but this Sunbeam heated blanket offers the option of a 10-hour automatic shut off period. It also comes in seven color variations. Additionally, the bigger blankets come with dual temperature control.
There you have it! The best heated blankets for cozying up with a good book. Which one is your favorite? Share in the comments!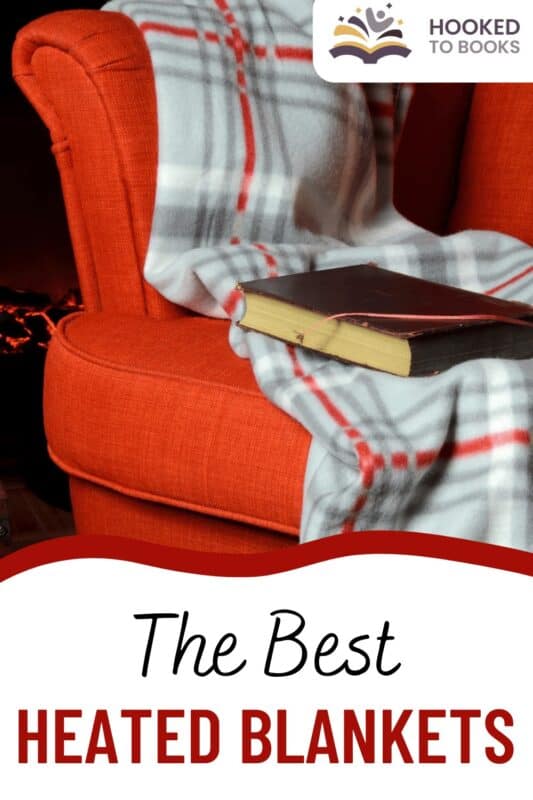 Check out these other great posts!