Charles Dickens is one of the greatest authors of all time, and his writing defined the Victorian era. Even today, over one hundred and fifty years after his death, his words are treasured by readers of all ages around the world.
This prolific English writer produced countless short stories, essays, and articles during his wildly successful career, but he's most famous for his novels. Yet, with so many iconic novels to choose from, it can be hard to know where to begin.
If you're looking to embark on a Dickensian adventure, then the titles on this list are a great place to start. These are Charles Dickens's most celebrated works of all and a wonderful introduction to this acclaimed writer's work.
| Sr. No. | Title | Publication Date | Print Length | Publisher | Where to Buy |
| --- | --- | --- | --- | --- | --- |
| 1 | Great Expectations | June 1, 2017 | 192 pages | Kappa Books Publishers | Amazon |
| 2 | A Tale of Two Cities | December 4, 2020 | 288 pages | CreateSpace Independent Publishing Platform | Amazon |
| 3 | Bleak House | April 19, 2017 | 672 pages | Dover Publications | Book Shop |
| 4 | David Copperfield | July 16, 2020 | 572 pages | Independently published | Amazon |
| 5 | The Adventures of Oliver Twist | December 21, 2020 | 234 pages | CreateSpace Independent Publishing Platform | Amazon |
| 6 | A Christmas Carol | October 01, 2021 | 208 pages | Sirius Entertainment | Book Shop |
| 7 | Hard Times | January 16, 2020 | 230 pages | Public Park Publishing | Book Shop |
| 8 | Nicholas Nickleby | November 1, 1999 | 816 pages | Penguin Classics | Amazon |
| 9 | Little Dorrit | July 19, 2020 | 620 pages | Independently published | Amazon |
| 10 | Our Mutual Friend | June 21, 2016 | 702 pages | Createspace Independent Publishing Platform | Book Shop |
1. Great Expectations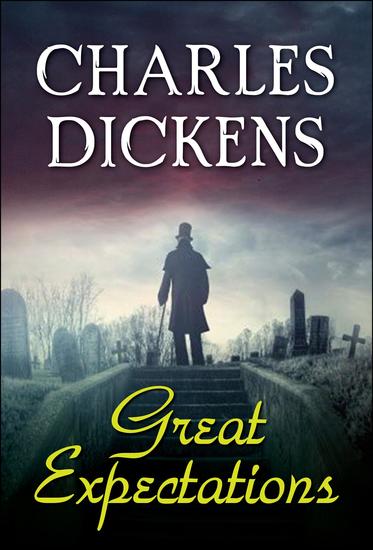 Great Expectations is a story of crime, mystery, intrigue, and revenge that has captivated readers for over 150 years.
Often hailed as Dickens' greatest work, this timeless novel chronicles the life of protagonist Pip. Pip was a lowly orphan boy of just seven years old. With no parents to care for him; Pip seems destined to live out his years in lonely servitude. And deep down, he knows he can accomplish more. He dreams of becoming a rich gentleman and escaping his miserable life in the village where he grew up.
This transformative tale follows his unlikely journey to success and the many lessons he learns along the way to achieving his dream.
Also Read:- 10 Books by Alice Hoffman to Read Right Away
2. A Tale of Two Cities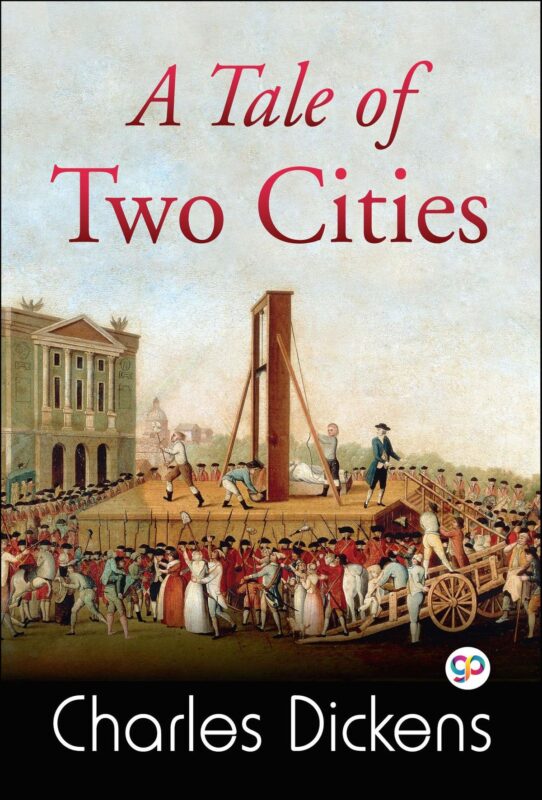 A Tale of Two Cities goes down in history as one of the bestselling novels of all time. While this iconic title is quite different from Charles Dickens's other famous stories, it still features many of his most prevailing themes such as: social injustice, anarchy, poverty and resurrection.
This classic example of historical fiction is also undoubtedly one of Dickens's darkest books. It offers a raw and scathing commentary of life in London and Paris during the French Revolution. Further, taking readers on a journey back in time to one of the most turbulent eras in European history.
The story is driven by a cast of complex and captivating characters. The story revolves around Dr. Manette and his teenage daughter Lucie Manette, a barrister named Sydney Carton, a nobleman named Charles Darnay, and a pair of Parisian revolutionaries, Monsieur and Madame Defarge. Their captivating interweaving stories remind us of the strength of the human spirit, even in the face of unprecedented struggle.
3. Bleak House
Bleak House is undoubtedly one of Dickens's most complex novels that don't let you put off. It's also widely regarded as one of his finest works, plus, it offers a fascinating insight into his personal experiences working in the British legal system.
Told in part by the novel's heroine, Esther Summerson, and in part by an omniscient narrator, this satirical story follows an epic legal battle involving wills, inheritance, and beneficiaries.
Bleak House was widely criticized by those in the law profession when first published in 1853. They accused Dickens of exaggerating the truth. Nevertheless, the book played a key role in the successful fight for legal reform. And during the next two decades, Bleak House added to his legacy as not just an author but an activist for social change.
Also Read:- 7 Awesome Books by Author Jennifer Weiner
4. David Copperfield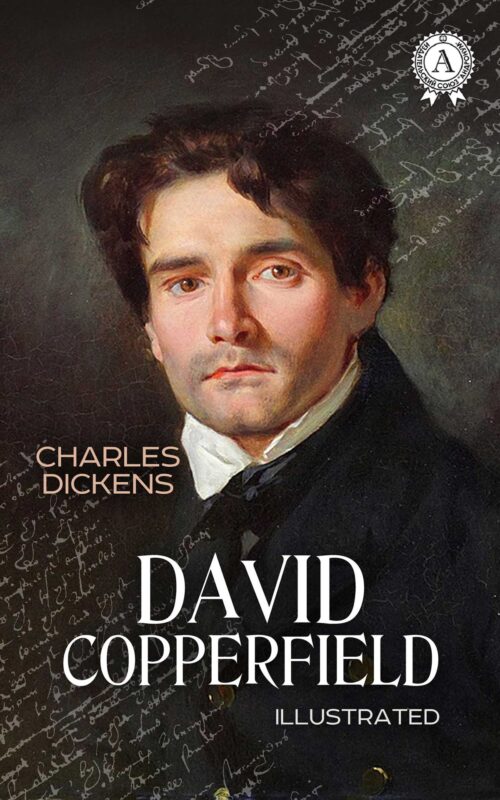 Known as Dickens's most autobiographical novel, David Copperfield is a fictional story. But, astute readers will notice some stark parallels to the author's own life.
The character of David Copperfield transforms himself from an impoverished young boy into a fully grown successful novelist. The protagonist navigates the challenges of losing his mother, attending boarding school, and eventually finding love.
This iconic novel was also Charles Dickens's personal favorite." Like many fond parents, I have in my heart of hearts a favorite child. And his name is David Copperfield."
So, if you want an insight into the man behind the pen, this is the perfect book for you.
5. The Adventures of Oliver Twist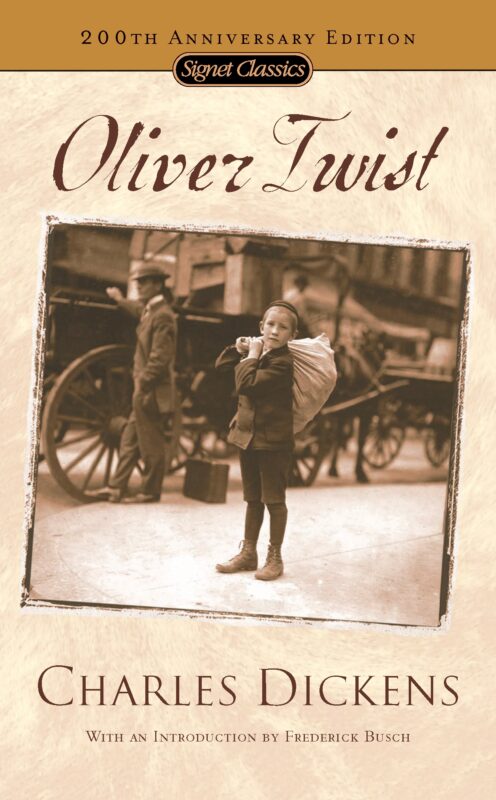 The Adventures of Oliver Twist is a classic example of Dickens doing what Dickens did best, highlighting injustice to bring about real change.
The tale begins when a young, orphaned Oliver is taken under the wing of the cunning Artful Dodger. And then, Oliver is suddenly thrust into a dark and gritty world of crime on the unforgiving streets of Victorian London.
In many ways, Oliver Twist's story is a painfully realistic portrait of life for many children during that time. Still, it's not all doom and gloom; this is one of Dickens's most captivating tales, filled with all the danger, mystery, and excitement that this author is so famous for.
6. A Christmas Carol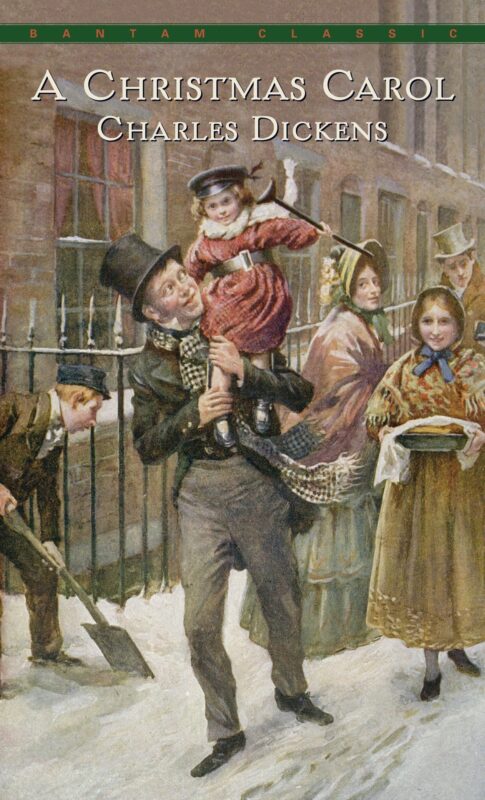 Though it's not technically a full-length novel, no list of Charles Dickens books would be complete without mentioning his beloved classic, A Christmas Carol.
Guided by four ghosts, the ill-mannered, selfish, and spiteful Ebenezer Scrooge slowly transforms into a generous, warm-hearted man. He learns the value of helping others and the impact that a simple act of kindness can have.
This famous tale has defined much of the modern British Christmas. Ever since it was first published in 1843, it's helped to change the public outlook on the festive season. The story's impact is still evident in the way we celebrate today.
It's also the book that coined the common phrase still heard by many curmudgeons each year…
'If I had my way, every idiot who goes around with Merry Christmas on his lips would be boiled with his own pudding and buried with a stake of holly through his heart. Merry Christmas? Bah humbug!'
7. Hard Times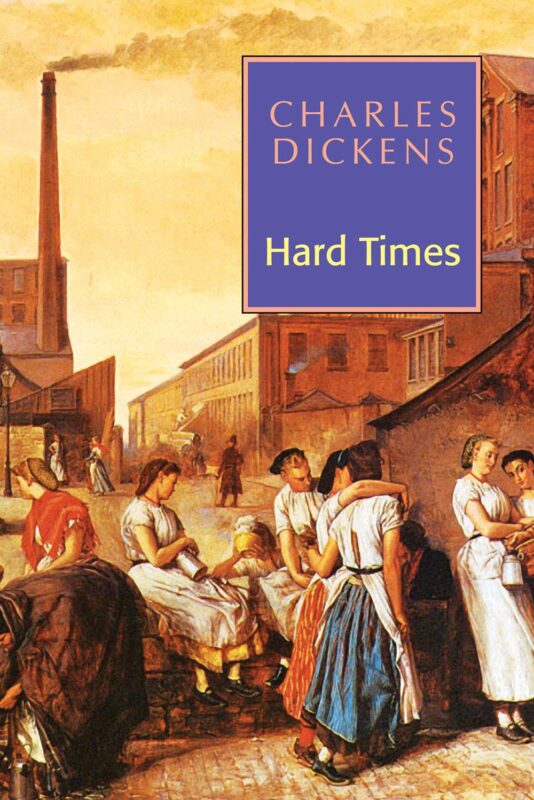 Hard Times is set in an era when children were seen and not heard, in a place where life for many revolved around mere survival.
It's a scathing critique of society in England during the industrial boom in the mid 19th century. It is about the times when rich mill owners were getting richer, and the working class struggled to feed their families.
Under grey skies, living in squalid conditions, the story follows two children growing up without guidance, principles, and love. And things they need to become whole human beings. As they fall into a life of crime and despair, their father realizes all too late that it was his own misguided parenting that led to his children's demise.
Also Read:- A Full List of Books by Author Bob Goff and Their Reading Order
8. Nicholas Nickleby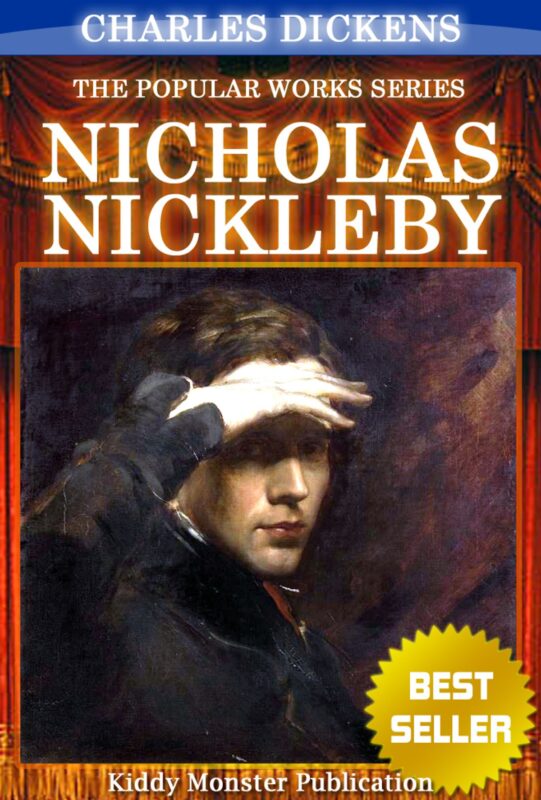 Nicholas Nickleby is one of Charles Dickens's most raucous and humorous novels. It follows the story of a young man struggling to put food on the table after his father's death.
Desperate to find a way to provide for his sister and mother, Nicholas approaches his wealthy uncle Ralph. He hopes that Ralph may be able to find him some work. But his cold-hearted uncle refuses to help his late brother's family. And thus, Nicholas is forced to make ends meet under seemingly impossible circumstances.
Though the premise might sound a little depressing, this novel features some of Dickens's most memorable characters who bring wit and eccentricity to this otherwise solemn story of unfairness and injustice.
9. Little Dorrit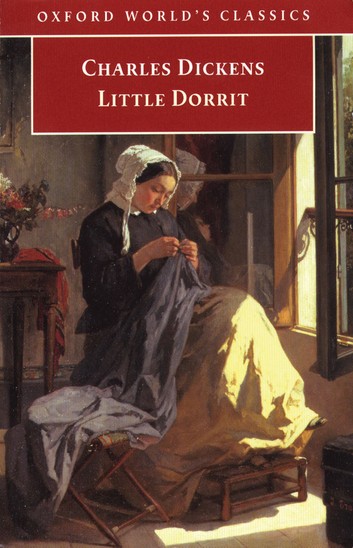 Little Dorrit is one of Dickens's longer and less well-known novels, but it's a captivating read nonetheless.
It tells the tale of Amy Dorrit, a sweet young girl raised inside Marshalsea Prison, where her father has long been imprisoned for his unpaid debts.
The story highlights the unfairness of a judicial system that locks away those who cannot pay. It removes debtors' ability to work off the debts that put them in such an unfortunate situation, to begin with.
It's an injustice that Dickens himself knew well, as his own father served time in Marshalsea, just like Amy Dorrit's.
10. Our Mutual Friend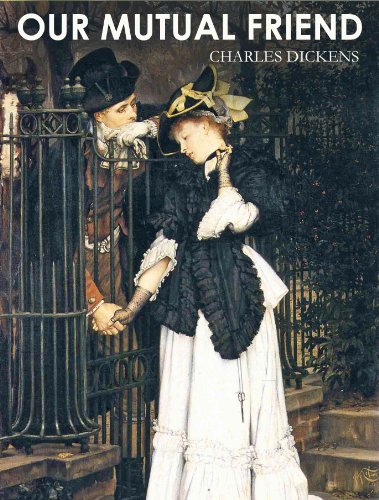 Our Mutual Friend highlights the perils of greed, and reminds us that the pursuit of money is a dangerous quest. The book is drenched in satire and Dickens's usual scathing social critiques. It follows the story of a large inheritance falling into the very unexpected hands of a kind-hearted, impoverished clerk known as Noddy.
This was Dickens's final complete novel and is also widely regarded as his most sophisticated work of all time. It's a complex yet satisfying read and a favorite among many Dickens enthusiasts.
So while it's far from light reading, if you enjoyed his other books and their trademark themes of injustice and corruption, then this novel is well worth your time.
Conclusion
Charles Dickens is one of the most celebrated authors of all time, and any self-confessed bibliophile should give some of his novels a try. The books on this list are among his most adored works of fiction, so they're a great place to start your Dickensian reading adventure.
And if you love Charles Dickens, then I have an extra special treat for you, too. Check out our Hooked to Books list of 45 amazing Charles Dickens quotes that remind us why this author is still so popular today.