Alice Hoffman is one of the most beloved authors of our time, with an incredible back catalog of almost forty titles for adults, young adults, and children.
She's known as one of the reigning queens of Magical Realism, with many of her captivating stories featuring elements of fantasy and mythology interwoven against ordinary, real-world settings and characters. You'll also find plenty of historical fiction, mystery, and romance themes throughout her work, as well as a plethora of strong female protagonists and supporting characters.
Hoffman has an incredible selection of titles to explore. But if you're new to this acclaimed author's work, then the novels below are a great place to begin.
Here are ten of Alice Hoffman's most treasured books to date.
| Sr. No. | Title | Publication Date | Print Length | Publisher | Where to Buy |
| --- | --- | --- | --- | --- | --- |
| 1 | Practical Magic | August 5, 2003 | 286 pages | Berkley | Amazon |
| 2 | Here on Earth | March 1, 1998 | 304 pages | Berkley | Amazon |
| 3 | The Probable Future | June 01, 2004 | 336 pages | Ballantine Books | Book Shop |
| 4 | The Ice Queen | January 3, 2006 | 211 pages | Back Bay Books; Reprint edition | Amazon |
| 5 | Green Angel | January 1, 2012 | 272 pages | Scholastic Paperbacks | Amazon |
| 6 | Blackbird House | June 01, 2005 | 238 pages | Ballantine Books | Book Shop |
| 7 | Skylight Confessions | February 11, 2008 | 288 pages | Back Bay Books; Reprint edition | Amazon |
| 8 | The Third Angel | March 3, 2009 | 289 pages | Crown | Amazon |
| 9 | Second Nature | February 01, 1998 | 272 pages | Berkley Books | Book Shop |
| 10 | Seventh Heaven | April 1, 2003 | 272 pages | Berkley | Amazon |
1. Practical Magic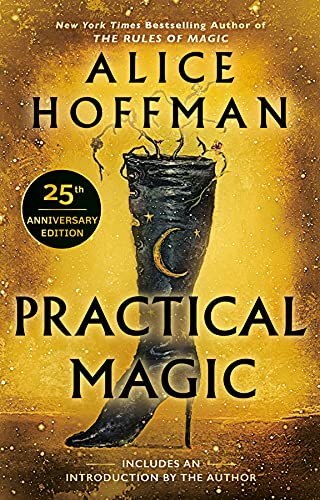 Sisters Gillian and Sandy Owens are used to being treated as outsiders; it's all they've ever known.
Each of the Owens women that came before them has suffered the same fate. They were cast out, ridiculed, feared, and blamed for every unfortunate event ever to occur in their Massachusetts town. And Gillian and Sandy's situation isn't helped by their peculiar aging aunts. Her aunt loves to encourage townsfolk's suspicions of witchery with their secret potions and clowder of black cats.
And so, as they enter adulthood, the sisters are desperate to escape the ever-watchful eyes of the unwelcoming locals. And that's exactly what they do. But the magic inside them both will draw them back together and back to their small-town home before too long.
2. Here on Earth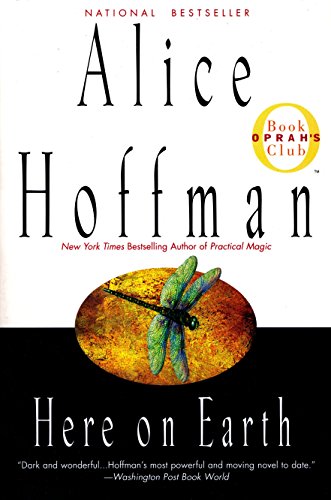 It's been twenty-nine years since March Murray left Massachusetts and headed out west to start a new life in California, and she's not laid eyes on her sleepy little hometown ever since.
But after the death of her beloved childhood caregiver, she's compelled to return and pay her respects, bringing her fifteen-year-old daughter Gwen along with her.
Yet she finds much more than faded old memories in her long-forgotten hometown. To her surprise, her former lover, Hollis, is still there, and her once faded passion for him is suddenly reignited. Overwhelmed by desire, March begins a steamy love affair with her old flame, one that sees her abandon her marriage and the life she's built for herself out West.
But is Hollis all he seems? Or is he hiding a dark secret that could put her and her daughter in jeopardy?
3. The Probable Future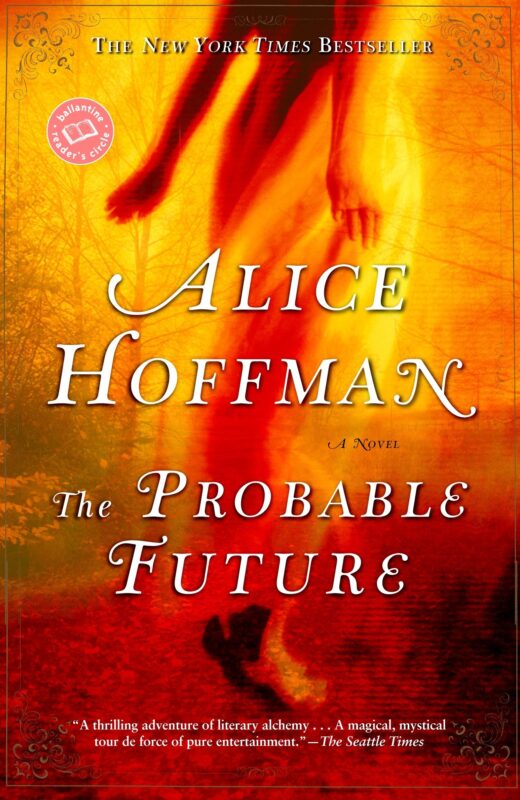 The Sparrow women are an unusual breed, and each one has a unique, extraordinary talent. Elinor Sparrow has the ability to tell any lie from the truth. Whereas Jenny, her daughter, can read other people's dreams while they sleep. And the youngest of the three, Elinor's granddaughter Stella, has recently discovered her power to see into the future.
But some things are best left unseen, and Stella's gift of prophecy is also her curse. After one of her clairvoyant predictions leaves her father falsely accused of murder, she's left to fight for her own redemption.
Her journey leads her to her ancestral home and long-lost grandmother, Elinor. Now, for the first time in their lives, three generations of powerful Sparrow women will unite to heal the wounds of the past once and for all.
4. The Ice Queen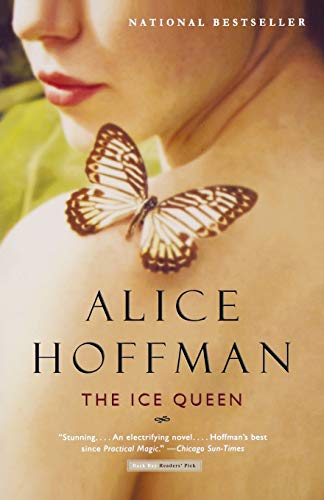 As a cold, meek and unassuming librarian speaks in idle wish out loud, she is suddenly struck by a bolt of lightning inside her own home.
Now, the quiet, small-town life she's always known is thrown into turmoil as she tries to unravel the mysterious, seemingly impossible event.
Her search for the truth leads her to Lazarus Jones, a man who experienced the same phenomenon she did. In an instant, his heart was stopped dead by a bolt from above, yet a few moments later, he was able to stand on his feet and walk away.
Yet this cold-hearted librarian finds more than just a shared experience with Lazarus. Although he's her opposite, she's inexplicably drawn to this fierce and fiery individual, and the pair embark on a passionate love affair that shakes her soul to its core.
But they both hide a dangerous secret, one that connects them to a world of mystery and magic that has followed them since the day they were born.
5. Green Angel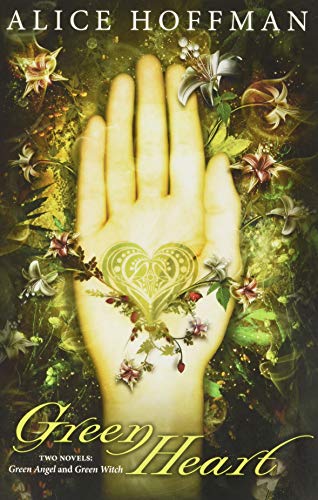 After losing her family in a catastrophic disaster, fifteen-year-old Green is all alone in the world, with no one to love her and nowhere to turn. She's haunted by pain and grief, and the barren loveless world where she now finds herself offers no comfort or solace.
And so, she hides out in the ruins that were once her garden to bury her feelings away. But it's not just her feelings that Green begins to bury; her own essence is fading away too, slowly destroying the girl she once was.
But amidst the darkness, she is about to encounter a new light, one which may just hold the promise of salvation from herself. Will Green learn how to love again?
Bonus Read: 9 Best Modern & Classic Adventure Books for Adults
6. Blackbird House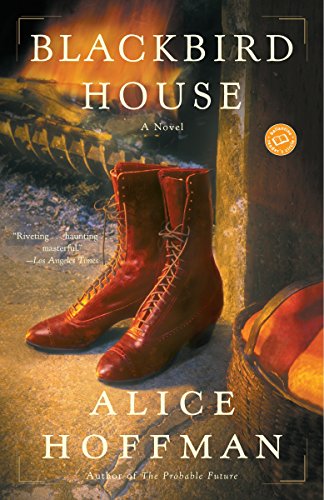 The Blackbird House is a small, isolated farm on a barren outpost of Cape Cod. It's seen many inhabitants in its two-hundred-year history, from the early days of the British occupation to our fast-paced modern world. Fascinatingly, the family's that have called this place home each have an incredible story to tell.
And though they've lived through very different times, their lives are forever intertwined by the mysteries of this place. Through their captivating tales, readers are invited to explore the long-forgotten secrets of Blackbird House. The lives which were forever changed within it. It turns out that ultimately, these men and women are connected by one thing; love.
7. Skylight Confessions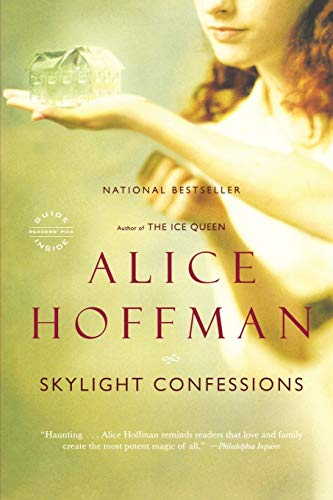 Cool, calm and practical, John is the polar opposite of introspective Arlyn. Yet, the unlikely pair are drawn to each other by an unshakeable force.
Despite their stark differences, they embark on an eventful life together. And this takes them from rural Connecticut to the vibrant streets of downtown New York to the peaceful waters of the Long Island Sound.
But though marriage is long, it is wracked by turmoil and grief, and the scars they bear are passed down the generations. Now, it's their grandson Will's job to unpick the mysteries of his chaotic family history and finally lay the past to rest, once and for all.
8. The Third Angel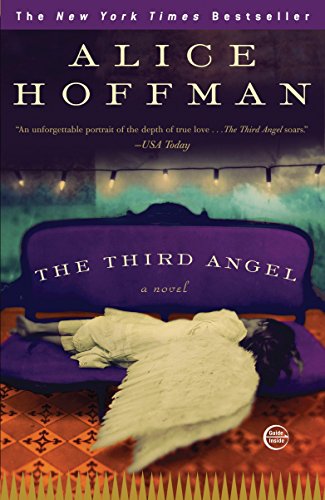 Madeline Heller, Frieda Lewis, and Bryn Evans all have one thing in common; they've fallen in love with the wrong man.
The determined Madeline is secretly in love with her sister's fiancé. Frieda has run away from home and has her sights set on a rock star. And although Bryn is engaged to marry a charming English gentleman, deep down, she's still in love with her ex-husband.
And then there's Lucy Green, who has spent most of her life entrenched in guilt after she witnessed a horrifying accident as a young girl. Now, decades later, she's still searching for her 'Third Angel,' the heavenly being who walks the earth and the only one who can save her from herself.
9. Second Nature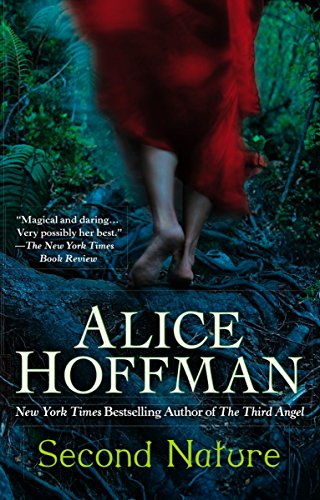 Plain, practical Robin Moore lives in an orderly suburban street, which is exactly how she likes it. But one day, she meets a man who challenges her oh-so-conventional world.
After spending years living in the wilderness, Stephen, 'The Wolf Man' has accidentally stumbled into the clinical world of modern civilization, and he's like a caged animal, desperate to escape.
But as the authorities prepare for Stephen to be institutionalized, the newly divorced Robin acts on impulse, helping him escape to the safety of her neat home.
Now living with this handsome, wild, and uncivilized man flips Robin's world upside down. For the first time in her life, she's forced to confront her deeply held values about humanity and everything she ever believed about love.
10. Seventh Heaven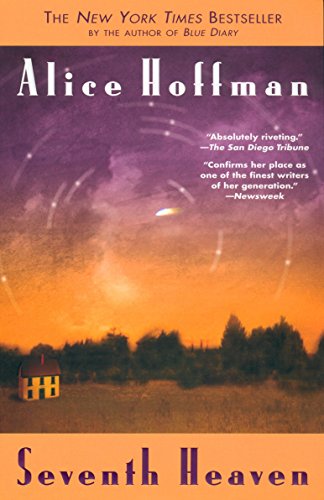 In the traditional backdrop of 1950's America, Nora Silk is anything but conventional. She stands out like a sore thumb amongst her neighbors on cooker cutter Hemlock Street. To make matters worse, they scrutinize everything about her, from her clothes to her relationship status and even the way she raises her children.
The neighborhood women view her with fear and distrust, and the men lust after her exotic charms. But as they get to know her better, their perception of this peculiar woman starts to shift.
The local kids are inexplicably drawn to her, and the adults begin to view her with admiration and awe. Nora's presence invites tantalizing possibility and enticing danger into their previously ordinary lives. Their worlds have now opened up in ways they never before thought possible.
Conclusion
Alice Hoffman is a powerhouse of literary talent, and her books have captivated readers of all ages for decades.
The titles above are some of her most beloved novels to date, but she has countless incredible works to explore. What are some of your favorite Alice Hoffman books? Let me know in the comments below!