Jennifer Weiner is the author of smashing-hit titles like Good In Bed, Little Earthquakes, and Big Summer. Her books have sold over 11 million copies worldwide, and they've spent more than five years gracing the New York Times Bestseller's List. In 2005, her name even made it onto the silver screen when her global phenomenon, In Her Shoes, was adapted into a movie starring Cameron Diaz.
Jennifer's glittering career as a novelist began in 2001, with her first book, Good In Bed, and she's still writing bestselling titles today.
Her heartwarming stories focus on the challenges women face in the modern world. She delves into varied topics in her books, such as love, sex, marriage, careers, parenthood, friendship, and pretty much everything in between. Her inspiring protagonists are often on a journey of self-discovery, with plenty of drama and entertainment thrown in along the way.
If you're new to this acclaimed author's work and want some recommendations of where to begin, then you're in the right place. Here are seven of Jennifer Weiner's most captivating, heartfelt and empowering books to read right now.
1. Good in Bed (2001)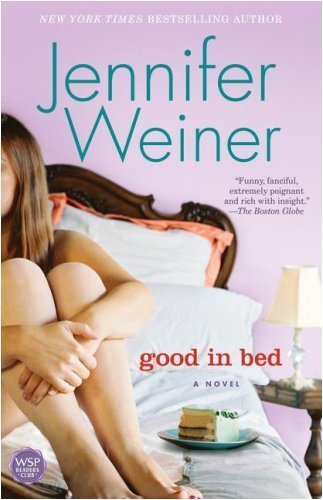 For much of her life, twenty-eight-year-old Cannie Shapiro has struggled with abandonment issues after her abusive father left her as a child.
Yet these days, she's finally feeling pretty content. She has some wonderful friends, a loyal little dog, and a satisfying career as a pop culture journalist for The Philadelphia Examiner. And though she's always battled with her weight, she's finally learning to accept herself for the beautiful plus-sized woman that she is.
But one day, her happy little world is smashed into smithereens when she discovers her ex-boyfriend's article, "Loving a Larger Woman," in a national magazine. Though he doesn't mention her name in the article, but it's a hint towards her, and she's immediately plunged into turmoil.
Yet, as the dust settles and her rage subsides, Cannie is faced with some life-changing decisions. Eventually, the endeavor will see her transform into a whole new version of herself, one that she can indeed be proud of.
2. In Her Shoes (2002)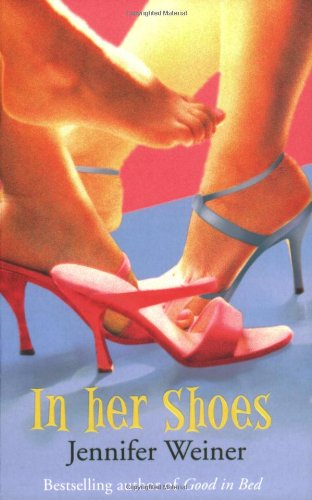 Sisters Rose and Maggie Feller couldn't be more different. Thirty-year-old Rose is a successful high flying attorney with a serious nature. And though deep down, she longs for romance and passion, she keeps her steamy fantasies a tightly kept secret behind her stern facade.
On the other hand, Maggie is a free spirit with stunning looks and a flighty attitude. But at twenty-eight, she's still struggling to get her acting career off the ground. Her dreams of finding fame and fortune don't seem to be coming true any time soon.
Rose longs for Maggie to straighten out. She wants Maggie to settle down in her life and get a real job. In contrast, Maggie hopes that Rose will finally lighten up and live a little one day.
But despite their apparent differences, these two women are about to find out that they have a whole lot more in common than they realize. Can these sisters discover the connection they've always longed for?
3. Little Earthquakes (2004)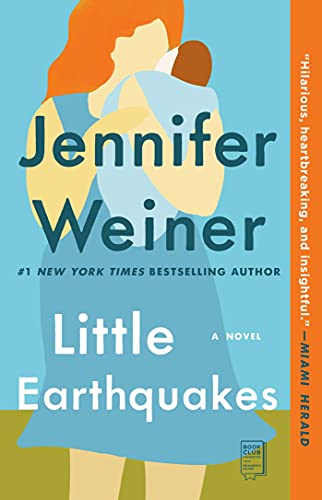 Becky has a glittering career as a successful chef with her own highly renowned restaurant. And every night, she comes home to her loving husband and beautiful baby girl, but there's just one problem. Her mother-in-law is out to make her life a misery.
Meanwhile, the career-driven Kelly is struggling to balance the pressures of motherhood with her job as an events planner. And unfortunately, her unemployed layabout husband offers her no support.
There is Ayinde, who always thought she could trust her basketball-playing superstar husband. But her bad luck – he's just destroyed that trust and plunged their new family into the limelight of the press. And this, too, at a time when she's at her most vulnerable.
And then there's Lia, who has just returned to Philadelphia, leaving her husband, her Hollywood lifestyle, and a closet full of secrets behind her in the hopes of starting afresh.
Despite their very different circumstances, when these four new mothers meet a prenatal yoga group, they form a bond. And this bond stays with them through the toughest and the most joyous of times.
Bonus Read: 14 Must Read Books for Every Book Lover
4. Goodnight Nobody (2006)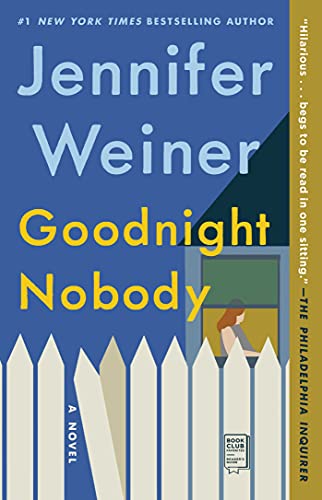 Kate Klein struggles to find her place in the sleepy, stuck-up suburban town where she lives. As an overwhelmed mother of three, she feels the pressures of parenthood bearing down as the ever-perfect supermoms of suburbia sneer at her at the school gates.
Her once devoted and supportive husband is becoming more distant by the day. And she can't remember the last time she had an orgasm that wasn't of the DIY variety.
Kate feels stuck in a rut, but when a murder of a local mother takes place. Suddenly, her dull senses snap into attention. Solving the mystery of what happened to this woman becomes an all-consuming task, at least every Monday, Wednesday, and Friday morning, while her kids are at nursery.
She delves into the case and discovers that the sleepy, Stepford wives suburb she'd grown so bored of hides some pretty dark and intriguing secrets. These oh-so-perfect mothers aren't quite so perfect after all; they're well and truly human, just like her.
5. Best Friends Forever (2009)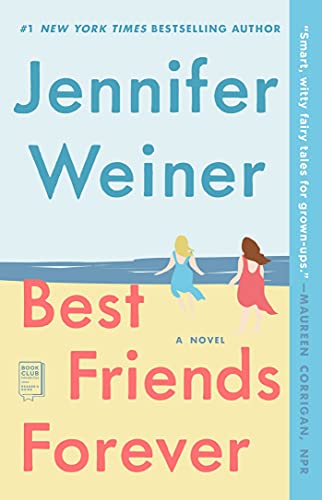 Eight years old, Addie Downs and Valerie Adler became the best of friends from the moment they met. But when tragedy struck during their teenage years, their friendship came to an abrupt halt.
Addie has always remained in the small town where they grew up, but Val left years ago to find fame and fortune out in the big wide world.
But when they lay their eyes on one another after more than twenty-five years, their very different lives are about to become intertwined all over again.
There's a knock on the door, and Addie opens it to find her long-lost friend Val standing there, covered in blood, with a look of sheer terror on her face. And thus, begins an epic journey of rediscovery and redemption that will bring these women closer than they ever could have imagined.
6. Mrs. Everything (2019)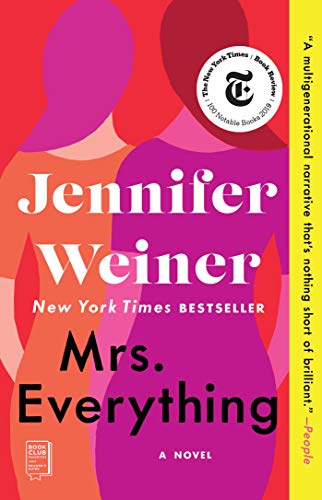 Sisters Jo and Bethie Kaufman grew up in an era of promise and possibility in 1950s Detroit. Jo was always a rough and ready tomboy with a rebellious spirit and a fierce passion for social justice and change. On the other hand, Bethie was a pretty, rule-following good girl with zero interest in changing the world. Instead, she always dreamed of finding love, making beautiful babies, and becoming a star.
They grow from girls into women amid the swinging sixties, against a backdrop of free love, women's lib, and societal revolution. Unfortunately, they each take a rather unexpected path marred by tragedy and pain.
The once rebellious Jo becomes a young mother and finds herself sitting on the sidelines. And in contrast, her sister Bethie transforms into a defiant free-spirited wild child, soaking up every element of counter-culture that she can.
But deep down, this isn't what either of them hoped their lives would be. Do these very different sisters still have a shot at finding their true, authentic joy? Or are they destined to live out each other's dreams for the rest of their days?
7. Big Summer (2020)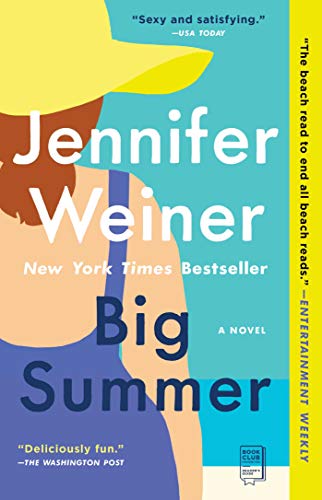 Daphne Berg and Drue Cavanaugh were once the best of friends. But their friendship gets destroyed in one fell swoop after an explosive fight tore them apart. And then, six years later, the beautiful and successful Drue appears back on the scene, and she has a huge favor to ask of Daphne.
Even though they have not uttered a word to each other in years, Drue wants Daphne to be her maid of honor at her lavish upcoming wedding on Cape Cod. Daphne is stunned, but Drue lays on her trademark charm good and thick, and before long, she agrees to take on the role.
But a lot has happened since they last met. Because Daphne isn't the same quiet, meek girl she once was – she's found her power, and these days, she lives her life out loud as a successful plus-sized influencer.
And finally, on the day of the wedding (wedding of the year), as the hoards of guests descend on the shores of Cape Cod, an unexpected drama awaits just around the corner. Can these women rekindle their long-lost friendship? And will Daphne finally discover the real Drue who hides behind her mask of perfection and success?
Conclusion
Jennifer Weiner has written plenty of fantastic novels over her long and successful career, but the books above are some of her most beloved reads of all.
If you enjoyed these stories of love, friendship, family, and self-discovery, then stay tuned for Jennifer's upcoming book, The Summer Place. This book is due to be published in the spring of 2022.
Are you a fan of Jennifer Weiner's work? If so, which of her books are your favorite? Let me know in the comments below!