Authors have always influenced generations upon generations of people. One of those authors is the world-renowned legal thriller novelist, John Grisham. Grisham Isn't just a novelist, he's also an attorney, activist, and politician.
In this article, we're going to explore some of the 65-year-old writer's best books. The best John Grisham books have been translated into 42 languages and have been sold all around the world. If you're wondering where to start, we've got you covered.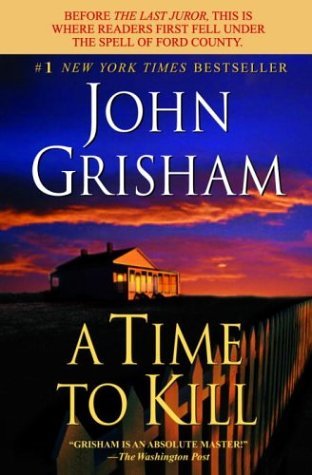 Our Top Recommendation for John Grisham book
When a young black girl is brutally raped by two white men, her father takes justice into his own hands. John Grisham brings to life the horrors of racial violence in this unforgettable bestselling courtroom drama.
*We earn a commission if you make a purchase, at no additional cost to you.
About John Grisham
John Grisham was born in 1955 and is 66 years old as of the year 2021. He graduated from the University of Mississippi School of Law with a J.D degree.
After practicing criminal law for about 10 years, Grisham went on to release his first novel A Time to Kill, in 1989. By the way, this book was turned into a movie in 1996. A lot of high profile actors starred in this movie including Sandra Bullock, Samuel L. Jackson, and Matthew McConaughey.
Another breakthrough was The Firm, which was adapted into a movie in 1993. Guess who starred in this movie? Tom cruise.
In his book, A Painted House, there are a lot of autobiographical elements. He goes on to talk about a seven-year-old farmer boy who has dreams of becoming a baseball player. That was fairly similar to what Grisham wanted to achieve in life as a kid.
John has made several best-selling novels over the years. We're going to be mentioning the ones that we think made a huge impact on their readers.
The Best John Grisham Books
Here's a roundup of John Grisham's books in order of their publishing date. Let's start with his first novel which we briefly mentioned earlier.
| Sr. No. | Title | Publication Date | Print Length | Publisher | Where to Buy |
| --- | --- | --- | --- | --- | --- |
| 1 | A Time to Kill | November 1, 1993 | 496 pages | Doubleday | Amazon |
| 2 | The Firm | August 25, 2009 | 544 pages | Anchor | Amazon |
| 3 | The Pelican Brief | February 15, 1992 | 384 pages | Doubleday | Amazon |
| 4 | The Rainmaker | September 27, 2005 | 576 pages | Anchor | Amazon |
| 5 | The Street Lawyer | November 23, 2010 | 448 pages | Anchor | Amazon |
| 6 | The Testament | December 27, 2011 | 560 pages | Anchor | Amazon |
| 7 | The Summons | February 05, 2002 | 352 pages | Doubleday Books | Book Shop |
| 8 | The Last Juror | February 03, 2004 | 355 pages | Doubleday Books | Book Shop |
| 9 | The Broker | September 26, 2006 | 384 pages | Anchor Books | Book Shop |
| 10 | The Litigators | June 26, 2012 | 416 pages | Anchor | Amazon |
| 11 | Sycamore Row | August 19, 2014 | 480 pages | Anchor | Amazon |
| 12 | The Whistler | July 11, 2017 | 432 pages | Anchor | Amazon |
| 13 | Camino Island | March 06, 2018 | 336 pages | Anchor Books | Book Shop |
| 14 | A Time for Mercy | October 13, 2020 | 736 pages | Random House Large Print Publishing | Book Shop |
1. A Time to Kill
A Time to Kill is the book that started it all. It's only fitting to start the list with this book. It may be a little shocking to know that the book was rejected by several publishers before Wynwood Press gave it a modest print run.
After his second book, The Firm was released, which was a huge success, A Time to Kill was republished by Doubleday. Doubleday took over the contract and released a special hardcover edition of the novel. Thus, A Time to Kill was considered Grisham's second release although it's his first novel.
In 1984, Grisham witnessed a testimony by 12-year-old Marcie Scott. Marcie was raped and assaulted alongside her older sister Julie, who was 16 at the time of the incident. Inspired by the case, Grisham went on to write a novel about what would have happened had the girls' father decided to murder the assailant.
While the Scotts are white, the novel's plot revolves around a 10-year-old African American girl that was raped. It sheds light on racism and how it was like in the 1980s. It also connects to the reader so that the whole time you're thinking, "what would I have done if it was me?". It's a great diversion from predictable legal thrillers.
Grisham spent three years working on A Time to Kill. After its success, he decided to make a sequel titled, Sycamore Row. The latest John Grisham Book will be released in October of 2020 titled A Time for Mercy.
2. The Firm
The thing about this movie is that it will have you on the edge of your seat all the time. The story follows Mitch McDeere, who graduated at the top of his class at Harvard Law. The firm in question hired Mitch, leased him a BMW, paid off his student loans, and even arranged him a mortgage, Mitch started getting suspicious.
He knew that it all has to come down to a price that he has to pay. The novel explores the firm's corruption and how Mitch deals with it. You'll be surprised by some actions of the different parties in the story.
This novel was a huge breakthrough in John Grisham's career as a novelist. You know the novel is amazing when Tom Cruise stars in the movie based on it.
3. The Pelican Brief
The third novel in this list is also the third novel that John Grisham has released. The Pelican Brief is a legal-suspense thriller that has been released in 1992. This book was adapted into a film like the previous two.
The story begins when two high profile court justices are assassinated. The main protagonist, Darby Shaw who is a law student, starts investigating their cases. She presents her ideas and findings to her college professor, who is also her lover. Who in turn, shows it to an FBI lawyer friend of his.
After an unexpected murder, Darby realizes that she's now a target. The hunt for Darby begins whilst she's trying to bring down the suspects. It's a fast-paced thriller that'll have you reading till the early hours of dawn.
4. The Rainmaker
The Rainmaker incorporates a little bit of humor into the storyline. A young lawyer fresh out of takes an insurance company to court. What was a small dispute soon grows to become a multi-million dollar war.
Will he lose? Or will he push through to become the world's biggest rainmaker? It's a great quick read that's both enjoyable and enticing.
5. The Street Lawyer
The street lawyer, just like all of Grisham's novels, is full of twists and turns. The plot follows a lawyer who succeeds in a big law firm. The story starts to take a different turn when the protagonist, Micheal, meets a homeless man who was evicted from his home, partly due to Micheal's law firm's decisions.
After this incident, Michael's conscience is awakened and he lives all of his success behind. He visits the streets in which the homeless man once dwelled. Then he decides to change his path and become a lawyer for those who are hopeless and powerless.
It's great for most tastes since it touches a little on the compassionate side of humans. It inspires people to help those who need it. It really makes you change your perspective of those around you who are of less status and power.
6. The Testament
Just before the start of the new era, Grisham released another legal-thriller in 1999. The events of The Testament take place when a multi-millionaire businessman commits suicide. Hours before his death, he rewrites his will and names Rachel Lane, who is a missionary in Brazil, as his sole successor.
He hires lawyer Nate O'Reilly, who is fresh out of rehab. Nate is tasked with finding Rachel at all costs. Thus, he goes on an adventure in Latin America in order to find a woman being pursued by many people.
7. The Summons
As with most of Grisham's novels, The Summon's plot includes a lot of money and a lawyer.
Freshly divorced and dealing with the aftermath, Ray Atlee decides to go back to his father's house in Clanton, Mississippi. This place is a common setting in most of John's novels. Ray discovered his father dead in his study.
He also made a shocking revelation left by his father. Ray thinks that he's the only one who knows about this discovery. Wrong as he was, turns out someone does know.
8. The Last Juror
Amidst the chaos and turmoil going on in America, Willie Traynor is in a world of his own. He's the owner of the only newspaper in Ford County. After publishing an article about the brutal death of a young mother, Willie is trailed and locked up.
He swears revenge upon those who neglected the facts and wrongfully locked him up in a cell for 9 years. After his parole and release, the jurors who served in his trial 9 years ago start disappearing one by one.
The Last Juror is great for those who love a little bit of horror mixed in the thriller. You'll always be wondering who is next, and how it's going to happen. It's a great page-turner.    
9. The Broker
Back in 2005, John Grisham released The Broker. Many countries and secrets are involved in the plot of this novel.
Sent to jail for a hacked spy satellite, Joel Backman spends 6 years in prison. One night, Backman was escorted out of prison and onto a military plane in Italy with the president's highest pardon.
The first half of the story describes how Bologna was like for Grisham. He made friends and started a new life, but not for long. For the CIA, Backman was just their bait. Backman nearly escaped death several times. The book puts in a little bit of everything in its plot.
10. The Litigators
What could happen when a two-partner law firm decided to dramatically increase their income? They add a third partner, at least that's what happens in The Litigators. The new partner, who is a young attorney who was just let go of at work, might be their big break.
David Zinc, the young attorney, finds himself up against his old law firm in this case against a major pharmaceutical company. The novel is a little more humorous than other works of Grisham.
11. Sycamore Row
We've briefly mentioned that Sycamore Row is an unofficial sequel to A Time to Kill. let's get into depth about this novel because it's one of Grisham's best ones.
The character, Jake Brigance, appeared in the prequel A Time to Kill. Thus, readers are familiar with the character and can empathize with him right from the start of the novel. Brigade finds himself once again in a fierce trial.
After gaining the respect of the black and white community because of his first trial, Jake is contacted by Seth Hubbard. Hubbard had sent Jake his new altered will, in which he assigns 90% of it to someone unexpected. Hours later, Hubbard hangs himself because his cancer has become intolerable.
It becomes Brigance's duty to make sure that the will is executed as Hubbard wished. However, those wishes are contradicting the demands of others who claim to be Hubbard's successors. Could Brigance pull through?
12. The Whistler
The Whistler is truly an eye-opening novel with a lot of twists and turns. We're supposed to fully trust a judge and their decisions. However, Grisham's depiction of the judge in this novel makes you really wonder.
Although not an angel himself, Greg Myers, not his real name, decides to bring the corrupt judge down. Myers was disbarred before and now is back with a new name and identity. He claims that this Florida Judge is corrupt and is aiding the construction of a large casino on Native American lands. He's taking a big cut out of it too!
With these claims and a client, Myers takes this case to Lacy Stoltz, who is an investigator for the Florida Board on Judicial Conduct. Things quickly take a turn and this case becomes a dangerous one for everyone involved.
13. Camino Island
This is one of John Grisham's latest books, released in June 2017. This book deviates a little from Grisham's normal style. Camino Island is not a legal thriller but rather a crime fiction thriller.
The plot is basically about an avid author who embarks on an adventure. When Scott F.Fitzgerald manuscripts are stolen from the Firestone Library at Princeton University, our protagonist packs up and heads to Florida.
He stays there for a while to collect clues and hints about the theft. Many great books and authors were mentioned throughout the novel. It's still a novel packed with Grisham's usual twists and turns.
14. A Time for Mercy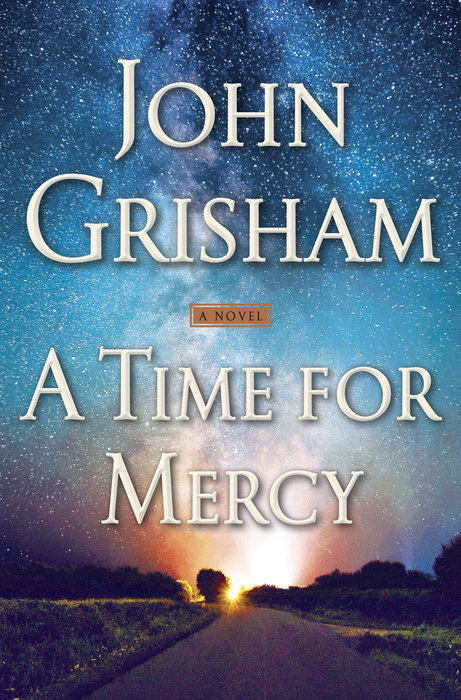 Attorney extraordinaire Jake Brigance is back in Grisham's latest follow-up to his hugely popular debut novel, A Time to Kill.
Published in 2020, this suspenseful courtroom drama is set in Clanton, Mississippi, where Jake Brigance has found himself representing an unusual client. His client is a shy sixteen-year-old boy named Drew Campbell, who is on trial for the murder of a local police deputy.
A guilty verdict would result in the death penalty for Drew. Yet, while many Clanton locals are crying out for his execution, Jake knows there's more to this case than meets the eye.
But in his attempts to prevent the teenager's wrongful conviction and ultimate death, Jake has put himself, and his own family, in grave danger.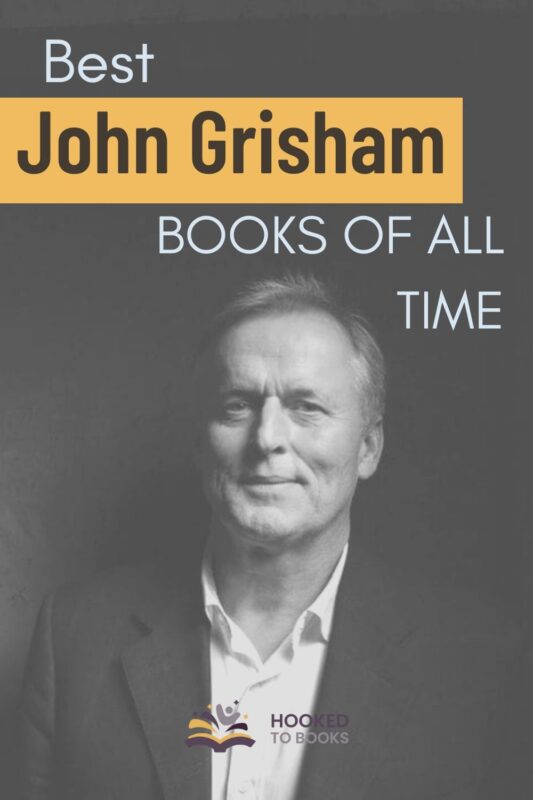 List of John Grisham Books
A Time to Kill: published in 1989
The Firm: published in 1991
The Pelican Brief: published in 1992
The Client: published in 1993
The Chamber: published in 1994
The Rainmaker: published in 1995
The Runaway Jury: published 1996
The Partner: published 1997
The Street Lawyer: published 1998
The Testament: published 1999
The Brethren: published 2000
A Painted House: published 2001
Skipping Christmas: published 2001
The Summons: published 2002
The King of Torts: published 2003
Bleachers: published 2003
The Last Juror: published 2004
The Broker: published 2005
The Innocent Man: published 2006
Playing For Pizza: published 2007
The Appeal: published 2008
The Associate: published 2009
Ford County: published 2009
Theodore Boone Kid Lawyer: published 2010
The Confession: published 2010
The Abduction: published 2011
The Litigators: published 2011
Fetching Raymond: published 2011
Calico Joe: published 2012
The Accused: published 2012
Sycamore Row: published 2013
The Activist: published 2015
Grey Mountain: published 2014
Rogue Lawyer: published 2015
The Fugitive: published 2016
The Scandal: published 2016
The Tumor: published 2016
The Partners: published 2016
Witness to a Trial: published 2016
The Whistler: published 2016
The Rooster Bar: published 2017
Camino Island: published 2017
The Reckoning: published 2018
The Guardians: published 2019
The Accomplice: published 2019
Camino Winds: published 2020
Final Thoughts
If you're looking to start reading some of Grisham's work, I suggest you start with The Firm. After all, The Firm is the book that shaped John Grisham into the author that he is today. It was like it propelled him into the world of novels head first.
All of Grisham's novels are intriguing and exciting. If it weren't so, then most of his books wouldn't have been adapted into films. Before you start bingeing away at his books, be prepared for a whole lot of law jargon and huge sums of money!