The 5th grade is a pretty significant year in any kid's life. It's the last year of elementary school before moving on up to join the big kids in middle school, and it's a time when books are more important than ever.
By the time most kids reach 10 or 11, they have a greater ability to read independently, and many kids begin their love affair with books at this age. That's why it's important to make sure they have access to the most exciting and inspiring books around. I've put together this list of 8 fantastic books that 5th graders will love.
1. Almost Flying by Jake Maia Arlow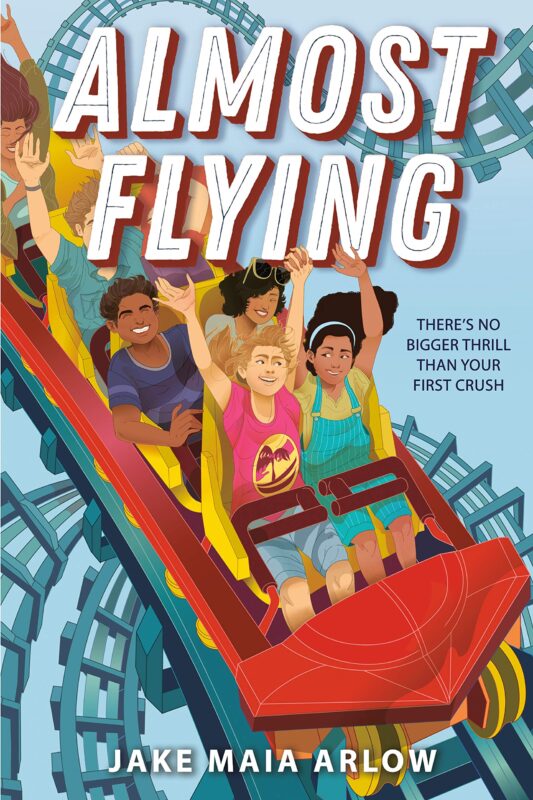 Dalia has two goals for summer; ride a rollercoaster at an amusement park and find a new best friend.
But when her father suddenly announces his engagement to mystery girlfriend Vanessa, her plans come crashing down around her. The grownups have decided Dalia and her future stepsister Alexa need to spend some quality bonding time together instead.
And so Dalia concocts a new plan to embark on a road trip with Alexa, and she's also invited the new girl from the swim team, Rani, to join them. The enforced family bonding with Alexa is pretty awkward at first, but thankfully, Rani is there to break the tension, and they all begin to have fun.
But when Alexa announces her secret girlfriend, who she's bringing along with her on the trip, things begin to derail. And suddenly, Dalia is forced to confront her own secret too. She has a crush, and it's not a boy; it's her fellow swim team pal Rani.
You May Also Like: 10 Amazing Mystery Books for Kids
2. Ahmed Aziz's Epic Year by Nina Hamza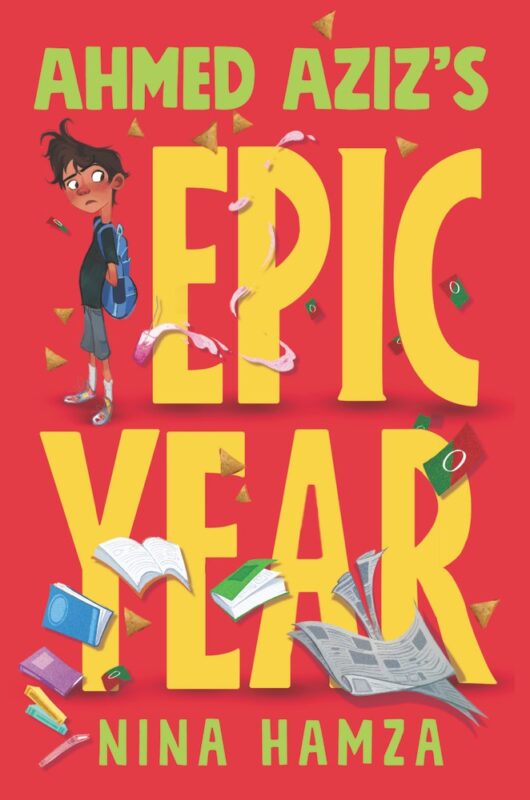 So far, Ahmed Aziz isn't having a great year. His dad got sick, and he and his family have been forced to uproot their entire lives to move to Minnesota.
Ahmed doesn't like Minnesota one bit. He misses his home state of Hawaii, and being the only brown-skinned kid in his new school isn't helping either. He sticks out like a sore thumb, and he's finding it hard to fit in.
But after a rocky start, things start to look up. Ahmed is used to coasting along, putting little to no effort into his studies. But this year, he's surprised himself by reading and enjoying three whole books for his English assignment. The books give him an escape, and getting a decent grade isn't bad either.
Meanwhile, he's also started discovering more about his own family history, especially his father's brother, who died tragically at a young age. Ahmed knows he takes after his long-lost uncle, and learning more about him helps him feel more connected to his father, whose health now hangs in the balance.
Slowly, he begins to miss home a little less. He's made new friends, his grades are improving, and Minnesota doesn't seem so bad after all.
3. The Unteachables by Gordon Korman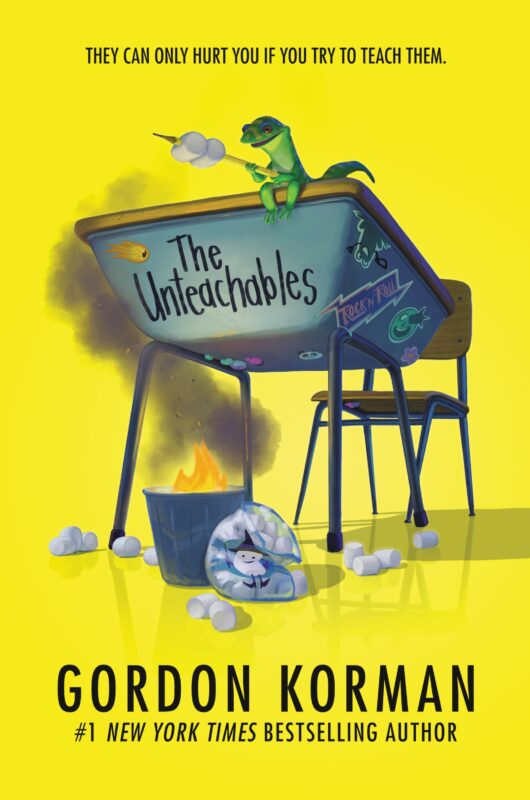 The Unteachables are a class full of rebels, delinquents, misfits, and academically challenged kids who've been removed from their regular classes and shoved together in an isolated corner of the school, in room 117.
Mr. Zachary Kermit, who has the honor of teaching the Unteachables, often finds himself wondering how he got there. Years ago, he was a highly respected teacher moving up through the ranks, but ever since the cheating scandal surfaced, his career has been in tatters. So now he's just hanging on for long enough until he can retire.
At first, nobody wants to be there. The kids are determined to make Mr. Kermit's life a nightmare, and Mr. Kermit doesn't have a single ounce of time or patience for his unteachable students.
But as the school year rolls on, something begins to shift in room 117. The kids start to see things from a new perspective, and Mr. Kermit, to his and everyone's surprise, is actually enjoying teaching again.
4. Jukebox by Nidhi Chanani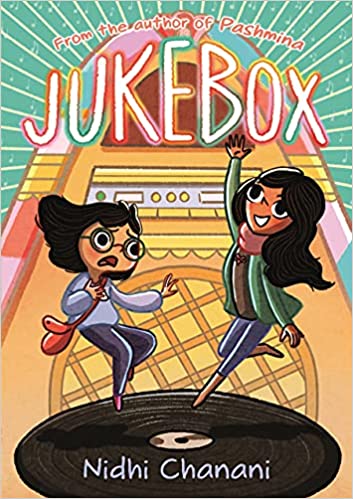 When Shaheen's father disappears, the only clue he left behind was a strange old jukebox. And so, together with her cousin Tannaz, she investigates the jukebox, but suddenly, out of nowhere, it begins to glow, and the two girls are transported back into the past.
As each record plays, the jukebox takes them on a journey through time, propelled by the music that defined the 20th century. They witness social justice movements that shaped the future and landmark concerts that are still legendary to this day.
But they can't hang around for long; Shaheen must work quickly to find her father before the playlist finishes, and they're all trapped in musical history for good.
5. Rea and the Blood of the Nectar by Payal Doshi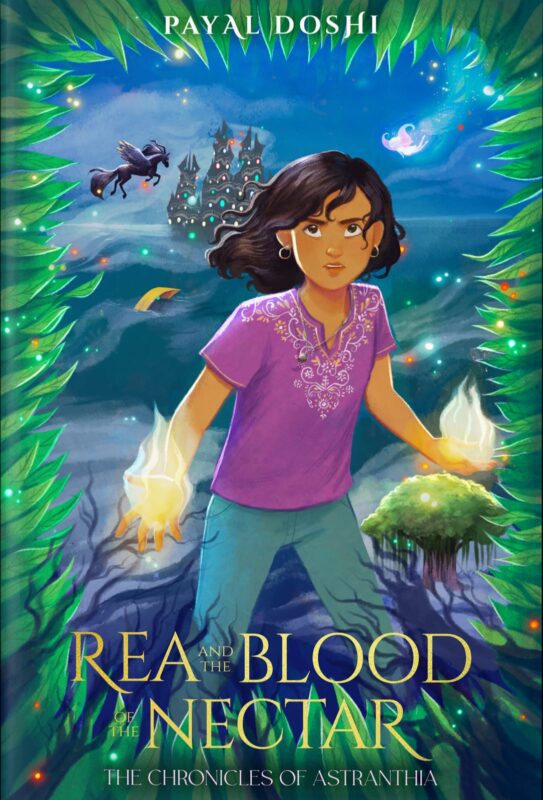 On the night that Rea Chettri and her twin brother Rohan turn twelve years old, their life is turned upside down. There in their home in Darjeeling, India, Rohan should be lying sound asleep, but instead, it's four o clock in the morning, his bed is empty, and he's nowhere to be found.
With the rest of her family behaving as he's gone forever, Rea snaps into action and sets out on a dangerous mission to find her missing brother. She and her friend Leela visit a fortune-teller, who sends them off into a mysterious and magical new dimension known as Astranthia.
In this strange place filled with fantastical beings, Rea finds her true identity, which has been hidden from her all of these years. She's a magical princess with extraordinary powers, but she'll have to learn how to use them fast if she's going to save her brother. And it's not just Rohan that needs rescuing; now, the fate of all of Astranthia lies in Rea's hands.
6. Where the Mountain Meets the Moon by Grace Lin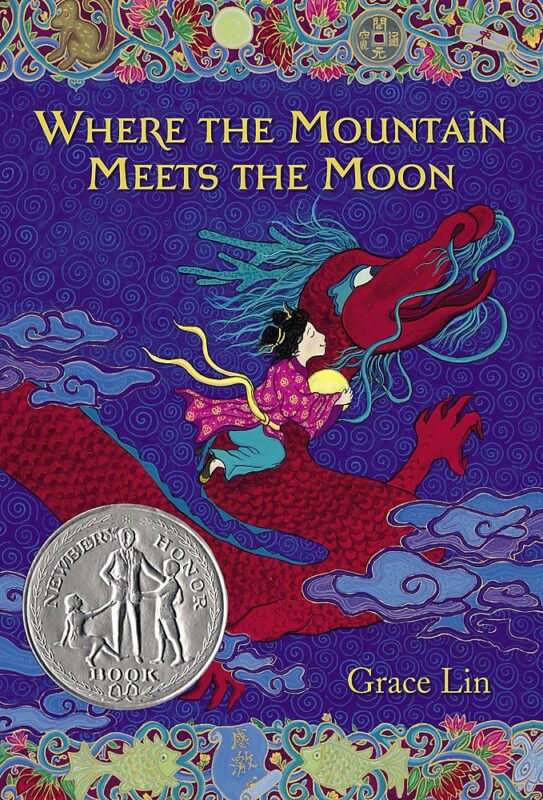 Minli lives a difficult life in the Valley of Fruitless Mountain. Every day, she works her fingers to the bone in the fields, earning barely enough money for her family to get by. But each night by candlelight, her grandfather tells her fantastical tales, and she's transported to the magical world of the Old Man of the Moon.
Minli's mother thinks these tales are nonsense, but Minli has been listening to them for years, and deep down in her soul, she knows that they're real.
And so, one day, she decides to take the fate of her family into her own hands and embark on an extraordinary adventure to find the Old Man of the Moon. He holds the answers to every question under the sun, and if she can only meet him, her family's fortunes might be changed forever.
7. Holes by Louis Sachar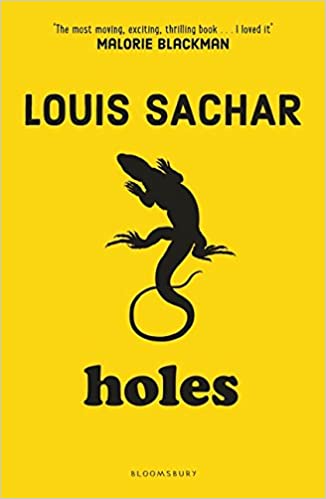 Stanley Yelnats has always been cursed. Ever since his scoundrel of a great-great-grandfather set the curse in motion, it's plagued every generation of Yelnats, and now it's Stanley's turn to suffer.
In the latest of a series of misfortunate events, Stanley is tried and convicted of a crime he didn't commit. As a punishment, he's sent to Camp Green Lake, a detention center for boys.
Despite the name, there's no lake at Camp Green Lake, at least not anymore. It dried up a long time ago, and now, he and the rest of the boys at the detention center must dig holes in the dry earth under the heat of the sun. Day after day, they dig and dig, with seemingly no purpose.
But Stanley soon realizes there's more to all this digging than a simple punishment; the warden is searching for something, but what? Now it's up to Stanley to solve the mystery and find out what's buried under the dried-up lake once and for all.
8. Wonder by R.J. Palacio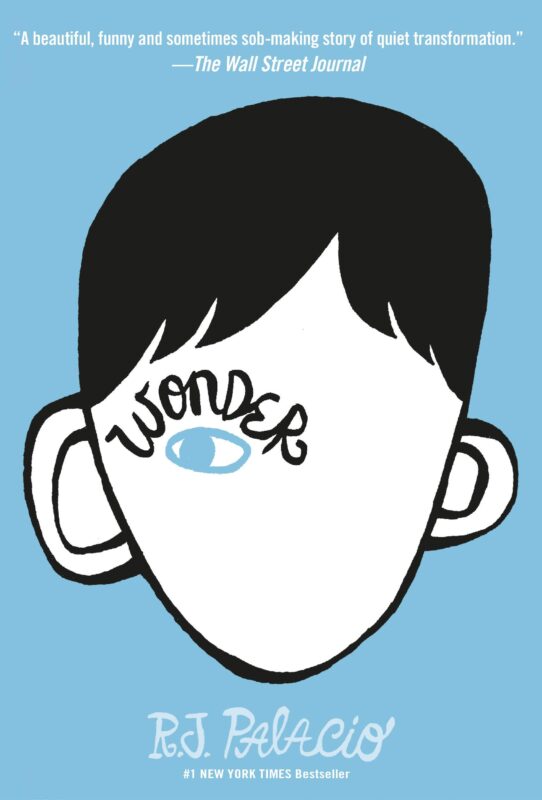 "I won't describe what I look like. Whatever you're thinking, it's probably worse."
Ten-year-old Auggie Pullman has never been to a real school before. That's because he was born with a facial difference that has kept him from living an ordinary life. But now, he's joining the 5th grade at Beecher Prep, and he's determined to be treated like a regular kid.
But when your face looks so peculiar, it's not exactly easy. Navigating life as the new kid in school is bad enough without having a facial difference to make it ten times harder.
His family is loving and supportive, but they can't protect Auggie from the perils of living in the world with an extraordinary face. So at just ten years old, he needs to dig deep and find the courage to face the world with a smile, even if the world doesn't always smile back.
Conclusion
If you're looking for a great book to inspire your fifth grader on their reading journey, then you can't go wrong with these captivating stories. Each one is packed with fun and adventure while also inviting children to see the world from a new perspective.
Do you have any great book recommendations for fifth graders? Please drop me a comment in the box below!