Bill Gates has had an interesting 2023 so far. The Microsoft mogul's name has become shrouded in conspiracy, and earlier this year, he and his wife Melinda announced their plans to divorce after 27 years of marriage.
But all that hasn't stopped him from doing one of his favorite annual pastimes; recommending books.
This year Bill Gates's summer reading list touches on the question; what happens when people come into conflict with the world around them? It's a pretty broad and eclectic selection of titles, including a somewhat predictable deep dive into climate change research, a presidential memoir, and a scientific exploration of the human immune system.
It's a great selection of thought-provoking titles that offer a poignant look at the recent past, at our world as it is today, and where we might be headed in the future.
1. Lights Out: By Thomas Gryta and Ted Mann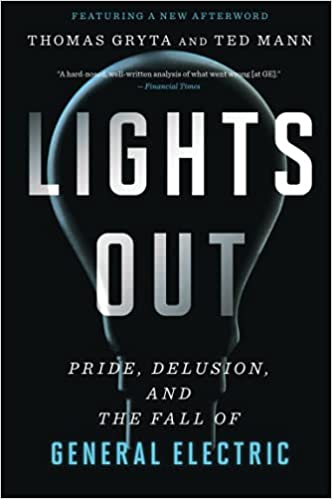 General Electric was founded way back in 1892 and went on to become one of America's most iconic and powerful corporations.
The company was single-handedly responsible for electrifying the United States, powering homes, businesses, and infrastructure everywhere for over a century.
But in recent years, it's suffered a huge decline, and in 2018, the company fell off of the Dow Jones Industrial Average index for the first time in its more than 100 year history.
This eye-opening book is told from the perspective of two reporters from the Wall Street Journal, who covered General Electric's epic fall from grace.
Gates says: "How could a company as big and successful as GE fail? I've been thinking about that question for several years, and Lights Out finally gave me many of the answers I was seeking. The authors give you an unflinching look at the mistakes and missteps made by GE's leadership. If you're in any kind of leadership role—whether at a company, a non-profit, or somewhere else—there's a lot you can learn here."
2. Under a White Sky: The Nature of the Future by Elizabeth Colbert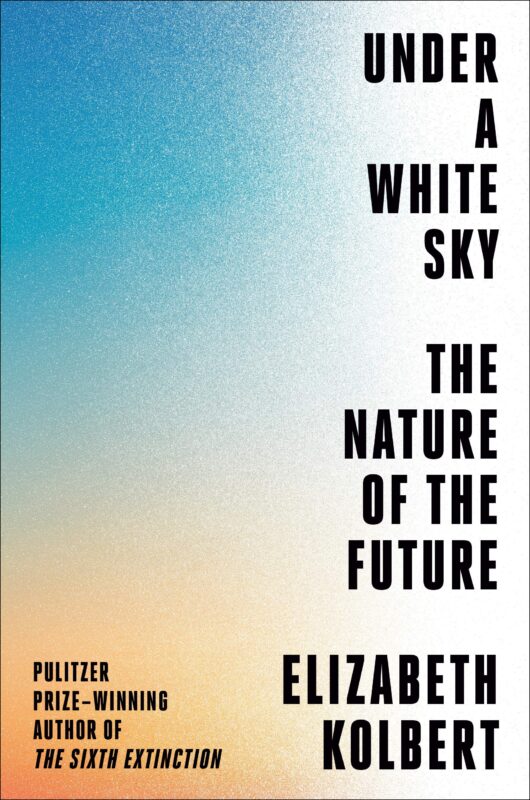 Under a White, Sky takes a staggering look at the way that human civilization has defied nature. Now, as we enter into a new world full of unknowns, Elizabeth Kolbert examines how the very technology that has led our planet to the brink could be the only thing that will pull the globe back from irreversible destruction.
She interviews people around the world who are working to build a better and more sustainable future, from engineers in Iceland taking carbon emissions and permanently transforming them into stone to the climate scientists developing a brand new technology that will cool down the earth by shooting diamond dust into the stratosphere.
Gates says: "Kolbert's latest is the most straightforward examination of "humanity versus nature" on this list. She describes it as "a book about people trying to solve problems caused by people trying to solve problems." She writes about a number of the ways that people are intervening with nature, including gene drive and geoengineering—two topics that I'm particularly interested in. Like all of her books, it's an enjoyable read."
3. A Promised Land by Barack Obama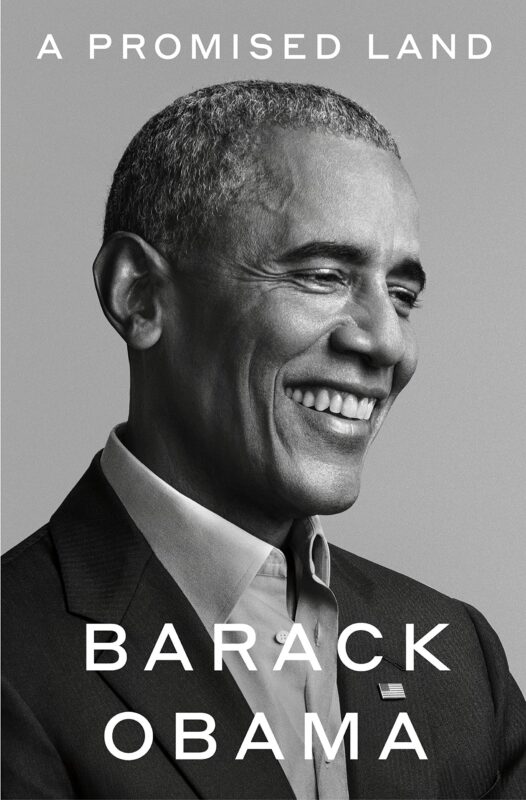 In this electrifying memoir, America's 44th president, Barak Obama, reveals in striking honesty the trials and challenges he faced during the early years of his presidency. It's also a lamentation of the empathy and common understanding that underpins the foundations of democracy.
He reflects on his incredible journey from a young man struggling to find his place in politics all the way through to becoming the first black man to take the most powerful position on the planet.
It's a surprisingly personal account of what it feels like to be the leader of the free world, from the joyous victories to the crippling moments of loneliness and isolation.
Gates says: "I am almost always interested in books about American presidents, and I especially loved A Promised Land. The memoir covers his early career up through the mission that killed Osama bin Laden in 2011. President Obama is unusually honest about his experience in the White House, including how isolating it is to be the person who ultimately calls the shots. It's a fascinating look at what it's like to steer a country through challenging times."
4. The Overstory by Richard Powers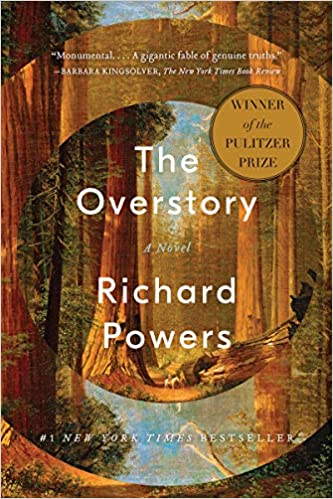 This heartfelt novel is told as a series of interlocking tales from the lives of people separated by place and time, each with a calling and connection to trees.
It's an unraveling of the mysterious, vast, and interconnected natural world that exists beyond our own experience. Beginning in pre-Civil War New York, spanning all the way to the Pacific Northwest at the end of the twentieth century, these beautifully told stories to help us to rediscover the magical sentience of trees and reconnect ourselves with something lost.
Gates says: "This is one of the most unusual novels I've read in years. Some of the characters come together over the course of the book, while others stay on their own. Even though the book takes a pretty extreme view towards the need to protect forests, I was moved by each character's passion for their cause and finished the book eager to learn more about trees."
5. An Elegant Defense: A Tale in Four Lives, by Matt Richtel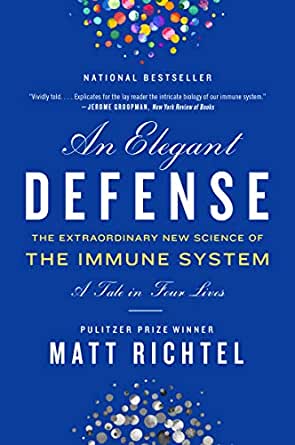 Written by the New York Times science journalist Matt Richtel in a pre COVID world, this book explores the astonishing intricacy of our human immune system in a way that is easy to understand.
From resistance to illness to the healing of wounds, our body's natural defense is a product of millions of years of evolution, and it's what keeps us alive.
Richtel's book follows the lives of individuals whose medical conditions shine a light on the elegance and complexity of the immune system, one that can protect and defend, become compromised by the habits of modern life, and turn against us in an instant.
Gates says: "Richtel wrote his book before the pandemic, but this exploration of the human immune system is nevertheless a valuable read that will help you understand what it takes to stop COVID-19. He keeps the subject accessible by focusing on four patients, each of whom is forced to manage their immune system in one way or another. Their stories make for a super interesting look at the science of immunity."
Bill Gates Book Recommendations from the Past 5 Years
If you enjoyed Bill Gates' summer reading list for 2023, it's worth taking a look at his previous book recommendations too. The tech nerd billionaire has a diverse and fascinating range of interests, and his book recommendations are consistently reliable. If you're a fan of fiction, there's definitely less on offer in Gate's reading lists, but these thought-provoking titles are essential reads for anyone interested in learning more about the world we live in and seeing things from a new perspective.
Here is a complete list of Bill Gates' recommended reading lists from 2015 to 2020.
Winter 2020
Summer 2020
Winter 2019
Summer 2019
Winter 2018
Summer 2018
Winter 2017
Summer 2017
Winter 2016
Summer 2016
Winter 2015
Summer 2015
Conclusion
If you're a fan of non-fiction and you're looking for some new fantastic reads, then you can't go wrong with Bill Gates's book recommendations. And if you prefer reading novels, he's included a few of those too. Gates only recommends the most captivating contemporary books that will change the way you see the world.
What do you think of his summer reading list this year? Let me know in the comments below.