Many writers who ended up as pioneers didn't actually set out to be one. All they did was live life to the fullest, and then convey their thoughts to the audience. Ernest Hemingway was one of those pioneers.
In 1950, the New York Times described Ernest Hemingway as the most important writer since the death of William Shakespeare.
Hemingway's words and works reached millions around the world. His stories allowed people to experience things they could otherwise never feel.
The richness of content, the succinct style, the ability to write "one true sentence", have all made him one of the most influential writers in the 20th century.
In this article, we will dig deep into Ernest Hemingway's controversial life, wives, and children. After presenting the most important events in his life, we will see how did Ernest Hemingway die.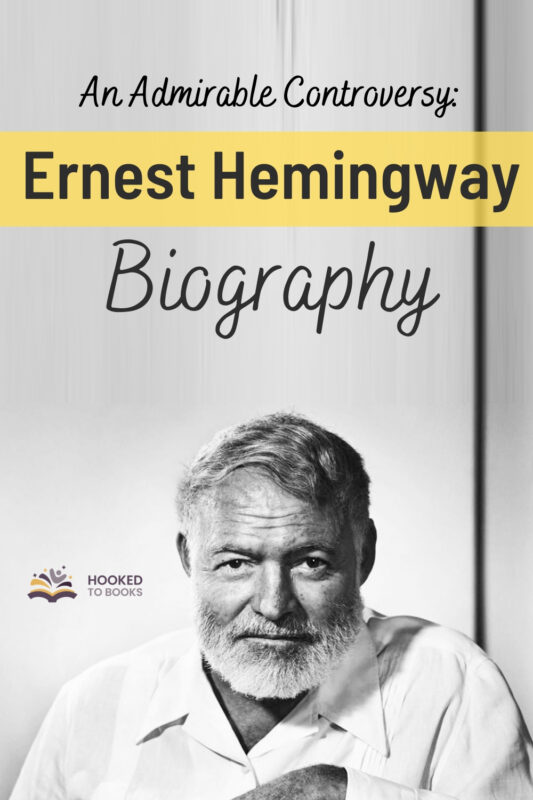 The Legend of Ernest Hemingway
Ernest Hemingway is the typical American writer, yet, he was always under fire by the political circles because of his cocky attitude towards love, death, and war.
His writings resembled his adventurous life, and he eventually became the image of manhood and valor. He was a hunter, expert fisherman, a boxer, and a man of many women.
He became known for The Sun Also Rises, For Whom the Bell Tolls, and The Old Man and The Sea. He won the Pulitzer prize and later in his life he earned the coveted Nobel Prize in literature.
The Early Years
Ernest Hemingway was born in 1899, in the state of Illinois. During summer, his family would go up to Michigan where he was allowed to learn to hunt and fish.
His mother, Grace, had the upper hand in everything. The father was tough on his kids when they didn't abide by what he said. However, he was constantly abused by his wife, that she put him in charge of all domestic chores.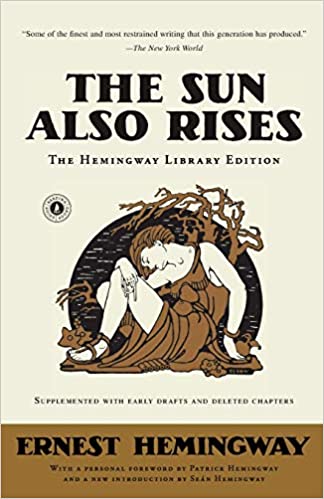 Hemingway first knew about his passion when he started writing for his school newspaper. One of his pieces during his school years was a short story about a hunter who ends his life in suicide.
With the help of a relative, Ernest Hemingway managed to get a job as a reporter for Kansas City Star newspaper. It was in this newspaper that Hemingway developed the foundation for his writing style.
The Local Hero
With the advent of WW1, Ernest Hemingway was among the American youth who had to pay their dues. However, he was rejected by the army for defective vision.
Nonetheless, Ernest decided to volunteer for the red cross in Italy. This is where he first got exposed to the outside world.
Days went by and eventually, he was fed up with the routine and grew anxious for action. He wanted the war.
One day, while delivering food to soldiers, the Italians were bombarded and he was injured. He had only been on the front for 6 days.
"I tried to breathe but my breath would not come and I felt myself rush bodily out of myself and out and out and out and all the time bodily in the wind"– Farewell to Arms.
After being treated for his wounds in the hospital in Milan, Ernest Hemingway was sent back to America. He was received in his town as a war hero. He told local newspapers that he was actually a soldier in the Italian army and that he was personally decorated by the king of Italy.

Love in Milan
During his treatment at the red cross hospital in Milan, the 19 years old Hemingway met Agnes von Kurowsky, a nurse who was several years his senior. They spent their days exploring the beauty of Milan and falling in love with each other.
Shortly after his return to America, Agnes sent him a letter, ending their relationship. This love story inspired one of his most famous works, A Farewell to Arms.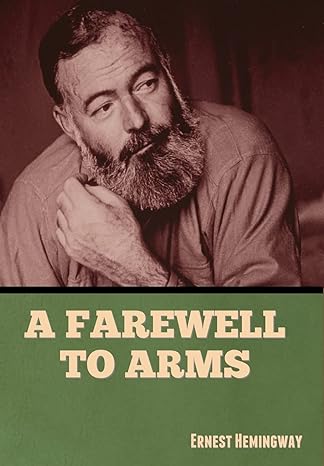 The Happy Life in Paris
After that Hemingway moved to Chicago where he wrote for Toronto Star. It's where he also met Hadley Richardson, who will become his first wife. Despite their age difference, Hadley being 9 years older, the new couple decided to start their new life in Paris.
In Paris, the aspiring writer came in touch with the artistic world. He met artists such as Picasso and James Joyce. Under the mentorship of Gertrude Stein, Ernest Hemingway further honed his style and developed an appreciation for all forms of art.
Ernest Hemingway's Spouse: The Love of His Life
Life was good in Paris. Hadley, Hemingway's spouse idolized him and gave him endless support on his literary journey. In 1923, Hemingway and Hadley had a son, John.
During this time Hemingway had started to grow fond of Spain. He frequently visited to attend the festival of San Fermin in Pamplona. What he saw there and what he learned became the inspiration behind The Sun Also Rises.
As Hemingway started to rise in literary circles, especially after the success of The Sun Also Rises, the happy days for the small family in Paris became counted.
Hemingway fell in love with another woman, Pauline Pfeiffer, a friend of Hadley who worked for Vogue Magazine. As he became more of a celebrity, Hemingway felt that he and Hadley were no longer compatible.
Hemingway and Hadley divorced and Pauline shortly became his second wife. Despite the divorce, Hadley remained the love of his life.
"When I saw my wife again standing by the tracks as the train came in by the piled logs at the station, I wished I had died before I had ever loved anyone but her."- A Moveable Feast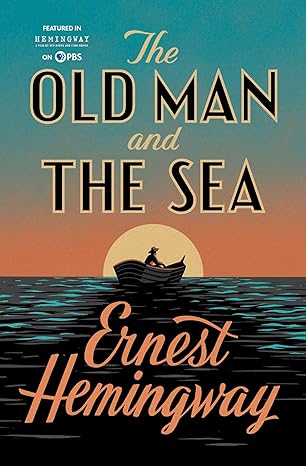 Back In America
The new couple, Hemingway and pregnant Pauline decided to go back to America. They lived in Florida where they enjoyed the warm weather. Pauline gave birth to Patrick, Hemingway's second son, in 1928.
Hemingway did little besides his adventures at sea and his excursions in Africa during those years in America. He built his own boat and won every fishing contest in Key West Havana.
The publication of A Farewell to Arms garnered him new levels of success, together with Pauline's wealth, the new family lived comfortably in Key West.
The Spanish Civil War
When the civil war in Spain broke out, Hemingway couldn't hold back. He joined the war as a correspondent.
It was during these events that Hemingway developed an intimate relationship with Martha Gellhorn, a young journalist who had the same passion for adventure.
Hemingway's marriage to Pauline was beginning to fade. She was having difficulties with her second pregnancy, yet she was a devout catholic who didn't believe in birth control. However, her intimate relationship with Hemingway was technically over.
The relationship between the married couple was never emotional. Rather, they respected each other and liked what each could bring to the table.
Hemingway's role at the Spanish war was to observe and report to his newspaper back home. However, his activities were not excluded from that. He deliberately took sides during that war.
The Spanish civil war gave Hemingway all the stories he needed to produce one of his most admired literary pieces, For Whom the Bell Tolls. It was this novel that got him first nominated for the Pulitzer Prize.
A New Beginning in Cuba
After his return to Key West, Hemingway and Pauline got divorced. A few weeks later, Hemingway married Martha.
In 1939, The couple moved to Cuba where Hemingway could escape a bustling life and a failed marriage in America.
Hemingway enjoyed his stay in Cuba. He made many friends and enjoyed his life-long passion for deep fishing.
Ernest Hemingway's Children
As his sons grew older, Hemingway, like his father, started to introduce them to hunting, fishing, and the outdoors. Hemingway was a nice companion, he took a genuine interest in those around him and loved to show them all he learned.
Living Through WW2, the Third, and Fourth Marriages
When WW2 erupted, Hemingway's third spouse, Martha, left to work as a correspondent on war fronts. Martha's decision shocked him. He didn't expect her to put her career above their marriage.
Martha was politically active and she wanted Hemingway to join her at the war fronts. However, he stayed in Cuba to search for German submarines. As a result of his activities, the FBI grew suspicious of Hemingway's actions. Martha didn't approve as well.
Later, he left for London as a war correspondent, where he reminisced about his old days in battle. He joined the air force on bombing missions, followed infantry across Normandy. It seemed that his correspondence job was merely a cover to just be there.
Hemingway was accused by the US military of violating the non-combat status of war correspondents. However, his high ranking military friends defended him.
As a result, he was cleared of all charges. He was even awarded for his bravery as a war correspondent.
Marth's work on WW2 was significantly better than Hemingway's. This helped further their emotional estrangement following the ww2.
Martha was the only wife that initiated the separation. However, Hemingway was already developing a love interest in a fellow correspondent he met during the war.
Mary Welsh was determined to be the last Mrs. Hemingway. She put him before all else.
After his divorce from Martha, Hemingway and Mary got married and moved to Cuba.
A Fighter on a Break
The years following WW2 were harsh on Hemingway. Many of those close to him died, including his mother. During those years also, Hemingway didn't produce any literary work. His health was starting to deteriorate because of high blood pressure.
Hemingway decided to go back to Italy to revisit the places of his youth. Back then, he and his first wife Hadley were very poor to visit many places.
This time with Mary, his third wife, Hemingway was treated like a celebrity. He got to experience the most elite life of Italy and he received an honorary rank as a cavalier.
In Italy, he met an aristocratic family of which he mentored the son and became fond of the daughter. The beautiful young lady inspired his next novel, Across the River and Into the Trees. It didn't sit well with the audience and was heavily criticized.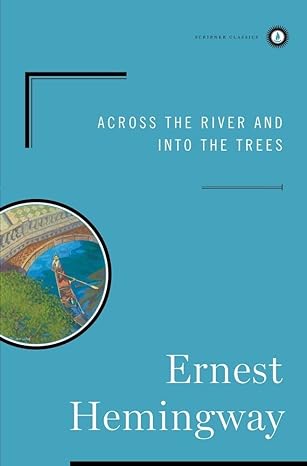 "Then she came into the room, shining in her youth and tall striding beauty, and the carelessness the wind had made of her hair"- Across the River and Into the Trees
Following these bad reviews, Hemingway was provoked to get back in shape. In 8 weeks, he produced the critically-acclaimed novel The Old Man and The Sea. Finally bringing him the Pulitzer prize in 1953.
"He is a great fish and I must convince him, he thought. I must never let him learn his strength nor what he could do if he made his run." – The Old Man and The Sea
A Defining Moment
In 1953, Hemingway and Mary traveled to Africa on a safari trip. During his time there, Hemingway was involved in two plane crashes, the second of which had newspapers reporting his death. Ernest hurt himself badly during this crash and it left him with internal bleeding and many other severe injuries.
After the accident, a physically-shaken Hemingway was returned to Cuba. While being in recovery, Hemingway received the Nobel Prize for literature. Upon receiving the award, he called a friend to tell him that he won the "Swedish thing", he added, "I think I should have had the damn thing long ago".
Ernest Hemingway Death
Hemingway's health was deteriorating from a lifetime of indulgence and physical tolls. He was clawed when playing with a lion, survived malaria, had skin cancer, and suffered other serious injuries. But one accident has marked the end of his enduringness.

After the plane crash, his ailments began to take over him. Among several physical illnesses, his mental health was suffering from depression. He ignored his doctor's instructions to quit drinking.
In 1960, Hemingway was taken to a clinic for psychological treatment. His doctors thought that the best way for him to get out of his depression is through electroshock therapy. This method took its toll on his memory, not to mention that his depression only grew worse.

Following his release from the clinic, Hemingway had totally lost his skills for writing. For a writer, not being able to write made life worthless.
In April 1961, Mary entered her home to find her husband holding a loaded gun. She convinced him out of the idea of suicide and to return to the clinic for help. Once again he was back on the electroshock treatment. 3 days after his release, he blew his head off. He died at the age of 61.
Conclusion
Hemingway is one of the few writers who lived a life as exciting as their fiction. Through his stories and his style, he managed to secure himself a sweet spot in the books of history. In his relatively short life, he became the 20th century greatest writer, not just in America, but across the Atlantic.