2020 has been a rollercoaster year for us all, and we need books in our lives now more than ever. Sometimes, the best medicine is to temporarily escape reality and join a new one in the form of a great book.
Thankfully, this year has seen the release of some fantastic new reads, and there are some hotly anticipated titles for next year, too.
There are new offerings from some of our favorite longtime authors, like Jodi Picoult and Nick Hornby, as well as books from debut authors who are new on the scene. Some of these titles are already available to buy, and others are due to be released in 2021, so get those preorders in now!
So without further ado, here are my top 20 picks for the best new books to read in 2023.
Best Books to Read in 2023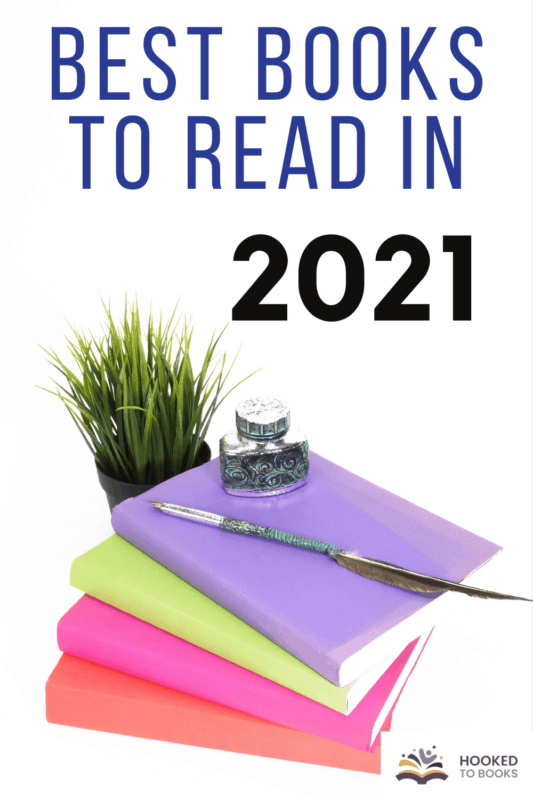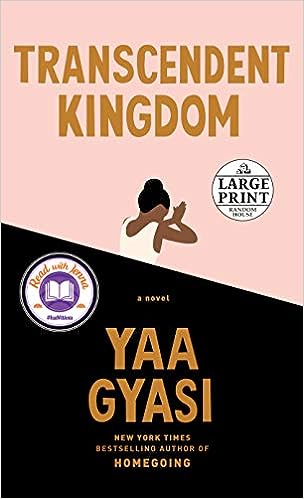 Available to buy now!
From the author who brought us the historical fiction novel 'Homegoing', comes an emotional modern-day tale of a Ghanaian immigrant family living in Alabama.
The story centers around Gifty, who is in the throes of grief. Her brother, Nana, has tragically overdosed after he became addicted to OxyContin following a sports injury. Her mother is so broken by the loss that she cannot even leave her bed.
Gifty has turned to science to try to make sense of the tragedy. She's studying a Ph.D. in neuroscience, which centers around the brain chemistry of addiction and depression. But as she throws herself into her work to unpack the reasons behind what happened, she finds herself being called back to the evangelical faith she left behind years ago.
Will the promise of redemption and salvation be the answers that Gifty is looking for?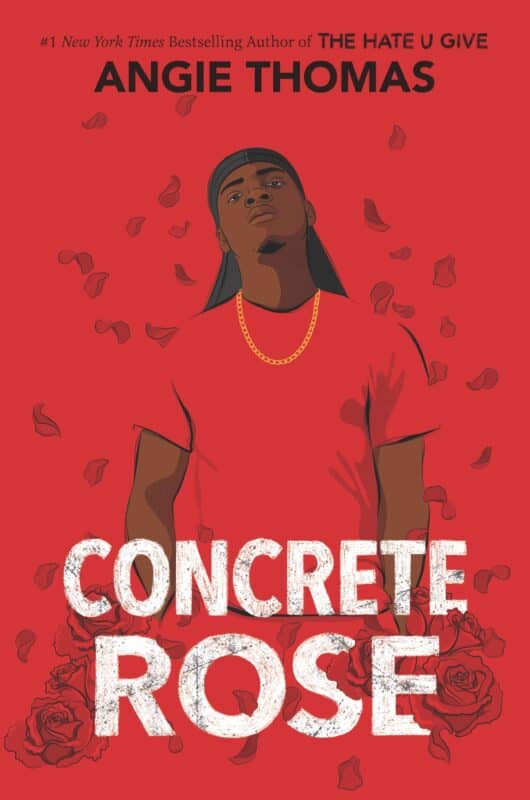 Available January 12, 2021
From the author that brought us the critically acclaimed The Hate U Give, comes this hard-hitting follow up novel, set 17 years in the past.
Maverick Carter is living a life of crime. With his father in prison and his mother working two jobs to make ends meet, Maverick supplements their income by selling drugs on the streets. Sure, he knows it's dangerous, but it's the life he's always known.
But one day, Maverick receives some news that will change his life forever; he's going to be a father. (Spoiler alert: the baby is Starr Carter, who grows up to be our protagonist from The Hate U Give).
For a while, Maverick continues to sling drugs on the streets while caring for his baby girl, but balancing these two parts of himself is harder than he ever imagined. So when the opportunity arises to get on the straight and narrow, he grabs it with both hands.
But there are a lot of ghosts out there that are determined to come back to haunt him. Can he turn his life around for the sake of his family, and himself?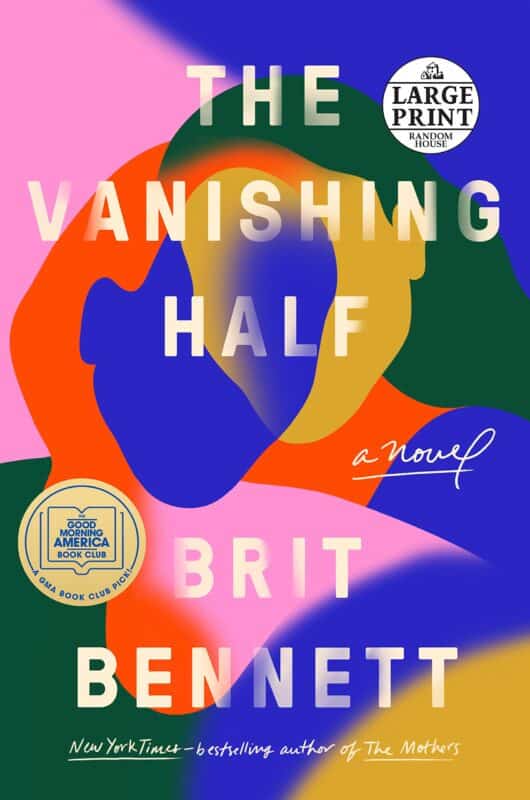 Available to buy now!
The Vignes sisters are identical twins who were inseparable as children. They did everything together, even running away to find a new life at the age of 16.
But in adulthood, their lives have taken very different paths indeed. One sister has returned to live with her daughter in the same small southern black community where they grew up. The other is living a lie, masquerading as a caucasian woman. Even her white husband doesn't know her true racial identity.
With the twins separated by distance and the choices they've made, it seems as though reconciliation may never happen. But then their daughter's lives become interlinked; they must face each other, and the truth, once again.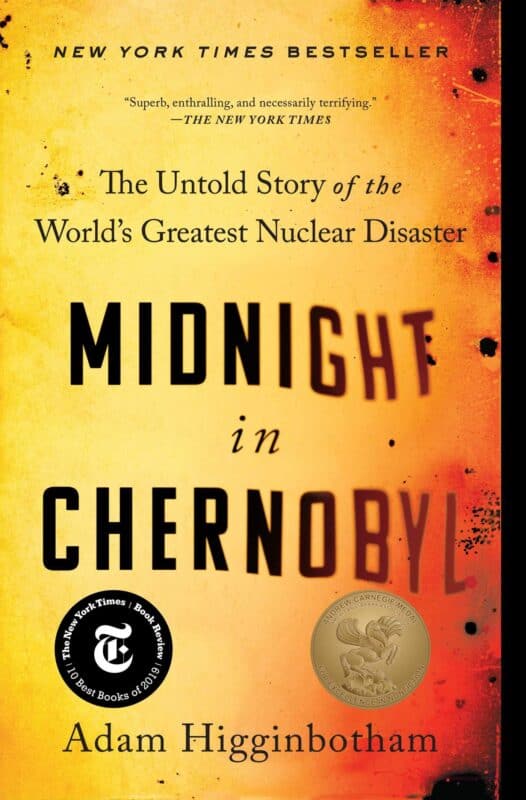 Available to buy now!
British journalist Adam Higginbotham brings us this in-depth factual account of the events that occurred on that fateful night of the Chernobyl disaster and the deadly fallout that followed.
Just after midnight on April 26, 1986, Reactor Number Four at the Atomic Energy Station exploded, in one of the most deadly disasters in modern history. In the aftermath, there was a long string of coverups, secrecy, and propaganda that stretched well into the decades beyond.
This book is hailed as the ultimate exploration into what really occurred during and after the disaster. Higgenbotham has spent the last ten years interviewing people who witnessed the events first hand, to create the most complete and compelling account of the Chernobyl disaster ever written.
It tells the harrowing tale of the people who lost their lives, their livelihoods, and their homes and addresses the devastating impacts that are still being felt today.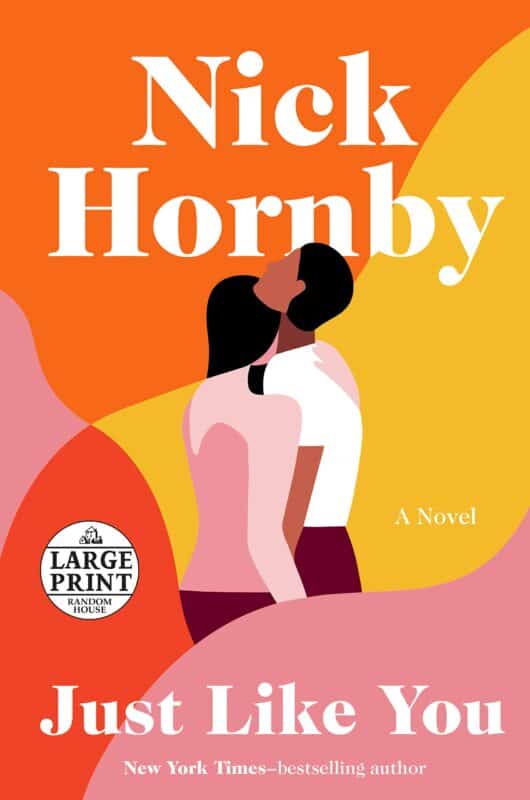 Available to buy now!
From the bestselling author of High Fidelity and About a Boy comes this charming and utterly hilarious novel about two opposites who fall in love.
Lucy and Joseph meet by chance one morning in a North London butcher's shop, and from the word go, they're walking on uncommon ground. Lucy is a school teacher with two children, newly separated from her rich but problematic ex-husband.
Joseph is a dreamer, a wannabe DJ who never quite managed to knuckle down and apply himself to anything. After a string of unsuccessful dates and failed relationships, he's not sure if he'll ever find 'the one'.
Despite the fact they have absolutely nothing in common, something keeps pulling them together. Can two people who are so utterly different from one another really make it work?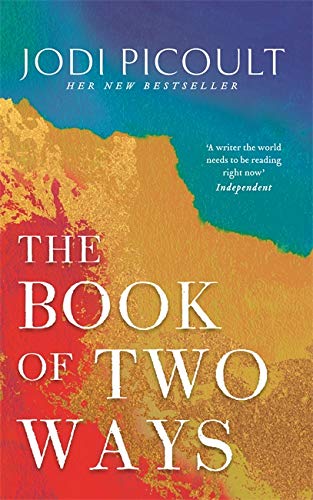 Available to buy now!
Just when you thought Jodi Picoult couldn't possibly keep up her winning streak, here she comes with this profoundly moving and impressively handled story about the way we view life and the end of life.
Dawn has an unusual job. She's a 'death doula,' someone who helps others make their final transitions from this world as peaceful and painless as possible.
But one day, Dawn's own life is shaken to its very core when the plane she is traveling on suddenly plummets, and she's told to 'brace for impact.' Her life flashes before her eyes, but it's not the beautiful memories that come rushing back. It's the regrets, the unfinished business, and the unfulfilled love.
Miraculously, Dawn survives her terrifying ordeal. But when the airline offers her free flights to take her anywhere she needs to be; she's left confused about where to go next. There's a fork in the road, and she has to make a decision.
Dawn finds herself contemplating what it is to live with meaning and purpose and leave behind a legacy when we die. She starts to wonder if she's really in control of our own destiny, after all.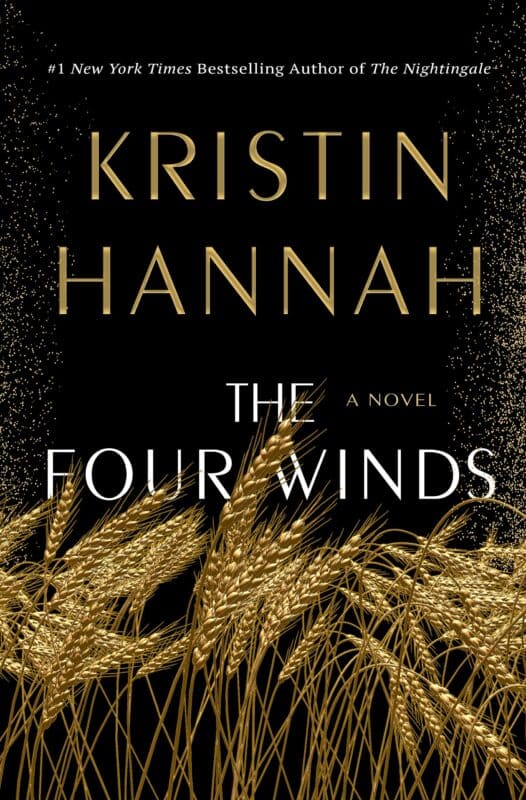 Available February 2, 2021
From the author of the New York Times bestsellers The Nightingale and The Great Alone comes this epic historical fiction tale of survival, love, and hope.
Set in 1934 during the Great Depression, Elsa Martinelli faces a grim choice; stay in the dusty Texas plains, where there's never any rain, the crops are failing, and it's a daily struggle to survive, or head west across the dangerous badlands to California in the hopes of a better life.
Elsa, like the rest of those living in her pained community, know that staying there in this arid landscape will mean certain death, and so she sets on an epic journey. This books tells the tale of a brave and impassioned fight for survival and transports us to a time when the wild west still felt pretty wild indeed.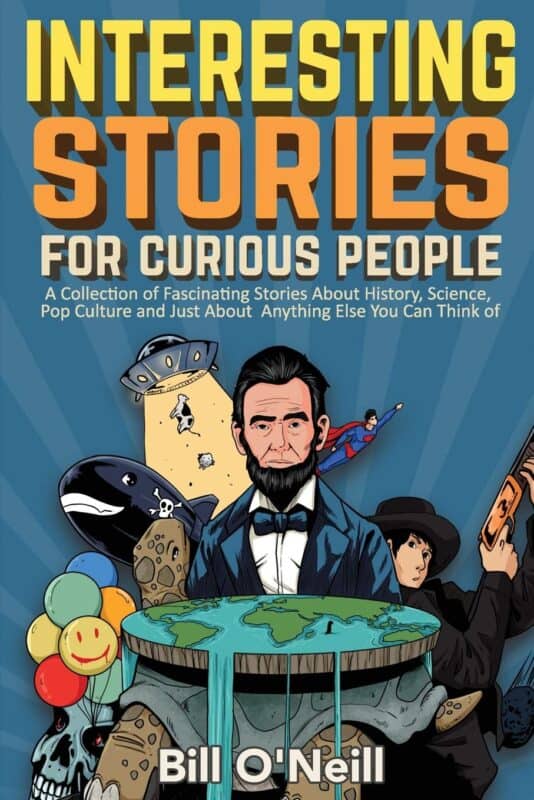 Available to buy now!
Author Bill O'Neill offers something for the non-fiction fans with this witty and clever guidebook of incredibly interesting facts.
The topics are varied, and the facts are so mindblowing, it's difficult to put this down. O'Neill brings us all the juicy details of those stories and ideas we might have heard about, but have no idea how they happen.
How was spontaneous human combustion ever successfully used as a legitimate defense in a French murder trial? Was it a snake bite that killed Cleopatra? Could foam houses be a thing of the future?
If you're a trivia fan, or you're simply trying to brush up on your knowledge, then you'll love this entertaining and informative read. It's also the perfect bathroom book to keep your house guests entertained.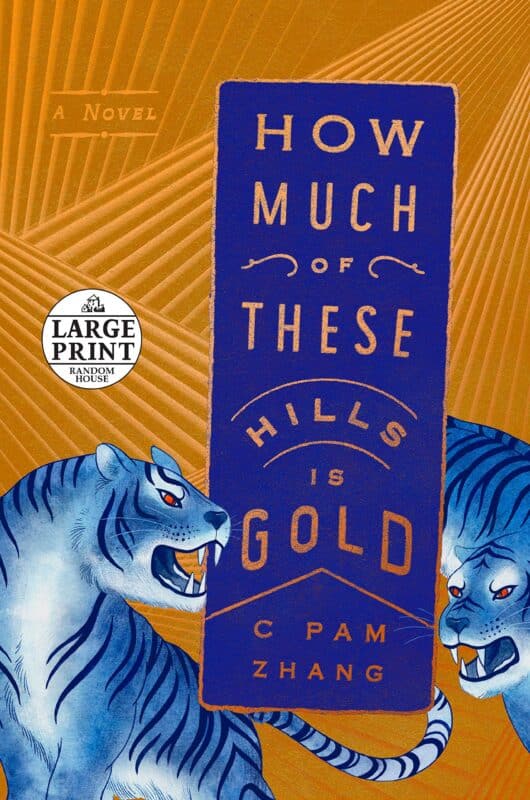 Available to buy now!
C Pam Zhang's electrifying debut novel takes us back to the harsh and cruel realities that many immigrants faced during the American gold rush.
It tells the tale of two Chinese American children, Lucy and Sam, whose father has tragically passed away in the night. With their mother already dead, they're suddenly orphaned, alone, and in danger.
They flee the small mining town they grew up in and set out on an epic journey full of trials and peril. And along the way, they must face their family's deeply buried secrets as their own sibling rivalry threatens to pull them apart.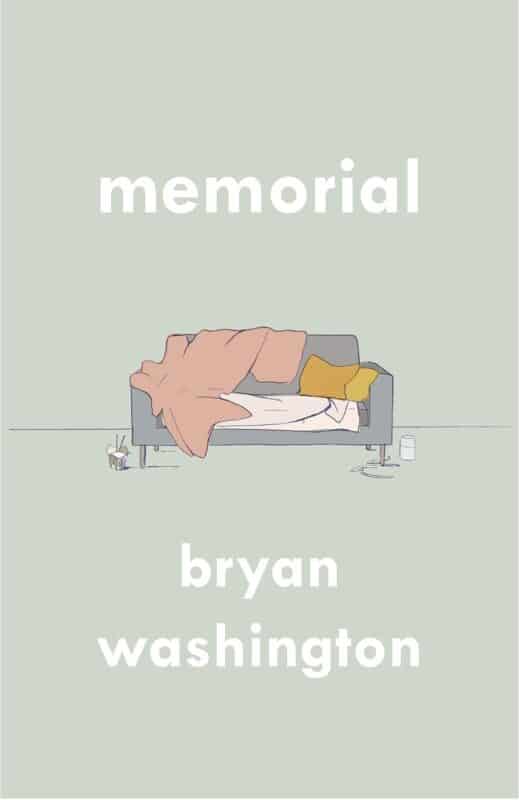 Available to buy now!
Mike and Benson have had, on the surface of things, a happy relationship. They've been together for a good few years, and sure, they love each other, but is it enough?
Slowly, they begin to question why they're still together. When Mike finds out that his long lost father is dying back in Japan, he jumps on a plane in a flurry of emotion, flying halfway around the world to say his goodbyes.
But what he finds in Japan is much more than just an opportunity to say goodbye. Mike finally discovers the truth about his family's past in a way that will change him forever.
Meanwhile, while Mike is on the other side of the world, Benson is forced to share his place with an unlikely roommate, Mike's overly critical Japanese mother. But this unconventional living arrangement leads Benson to some revelations of his own. He's starting to realize what he wants out of life and what it might take to get it.
Will their relationship survive, or will these profound changes in their lives push them even further apart?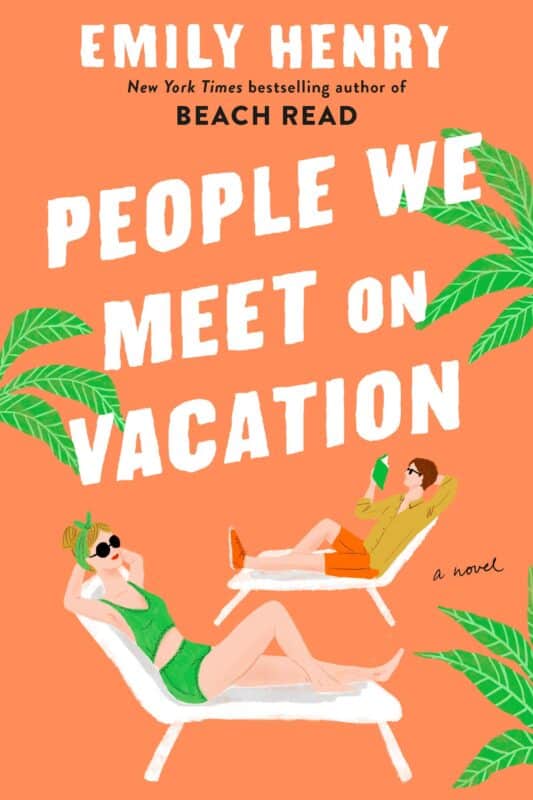 Available May 11, 2021
From the author of the New York Times bestseller Beach Read, comes a story of two friends who couldn't be more different. Poppy is a free spirited travel writer with a zest for life. Alex is a sensible homebody who'd rather keep his feet on the ground.
But despite their differences, for the last ten years, the pair has met up every single summer to share a week's vacation together. That is, until something happened that led to them not speaking for two whole years.
But Poppy misses Alex dearly, and she's determined to fix their relationship. She manages to convince Alex to join her on one last summer vacation, to finally set things right.
With just one week to repair old wounds, can Poppy do what it takes to repair their friendship? And can she finally admit the truth that's been staring her in the face all along?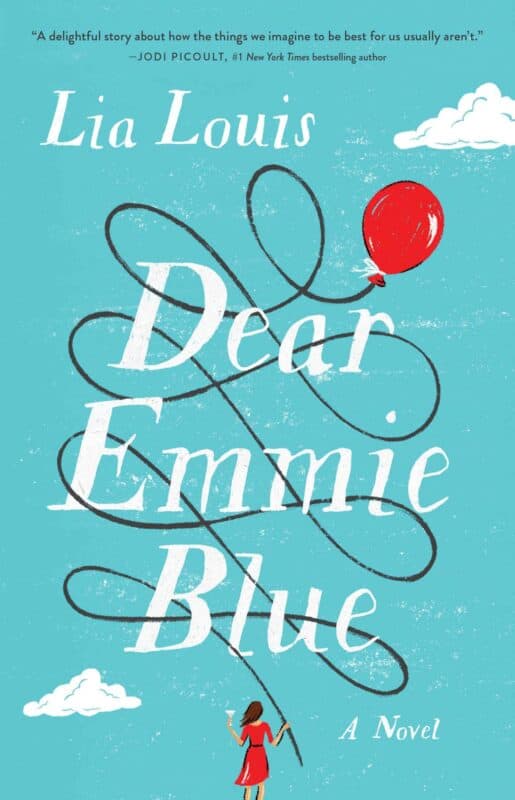 Available to buy now!
Emmie met Lucas in a most unusual way. At 16 years old, stood in the playground of her school in England, she blew up a red balloon, attached her name and email address, and sent it off into the sky. Fate did its job, and off it sailed, all the way to a beach in France. Lucas was there waiting to find it, and what followed was an intense bond that lasted all the way into adulthood.
But now, at 30, Emmie knows she's holding onto a secret. She's deeply in love with Lucas and she can't see her future with anyone else but him. She's so stuck on his love, that she's stopped searching for her estranged father, and she no longer attempts to heal her strained relationship with her mother. She's given up on creating anything good in her life outside of him.
She's desperate for him to declare his love for her, and for a beautiful moment, it looks like he might be ready to do just that, until he sends the world crashing in around her.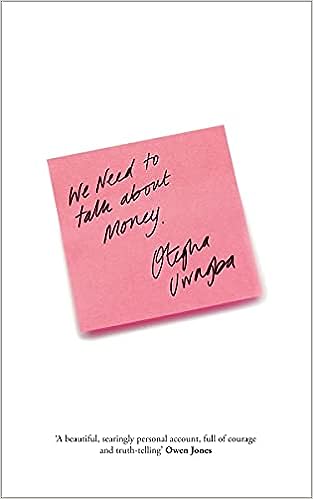 Available May 13, 2021
The author of the Little Black Book brings us this in-depth cultural commentary on what it means to handle money well. Uwagba shares her own personal failings and successes as she analyzes how women perceive money, and how women with money are perceived by society.
She lifts the lid on the unspoken but oh so familiar paradigms that exist within toxic workplaces, and she addresses the inherent sexism that exists in the professional world.
With this brutally honest book, the author blows the money taboo out of the water and forces us all to take a raw and sincere look at the way we handle money.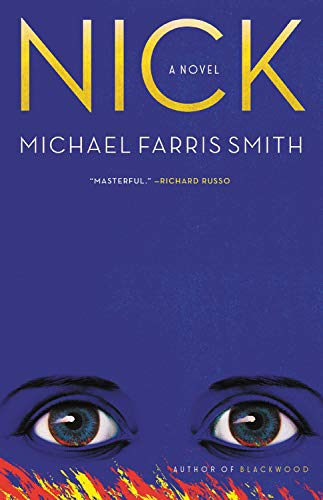 Pre-order now!
Michael Farris Smith takes us on a journey into the imaginary life of the Great Gatsby's narrator Nick Carraway, before he ever moved to West Egg and met the man himself.
After surviving the horrors of World War 1, Nick is reluctant to return home. How will he ever be able to talk of the dreadful things he's seen on the front line?
So in a grand act of both faith and avoidance, he instead heads out on an intercontinental adventure from Europe to America. What ensues is a journey full of romance, wild debauchery, heartbreak, and ultimately, self-discovery.
This book offers a fascinating take on the man who told the Great Gatsby's tale and manages to transport the reader right back into a magical lost golden age of the west.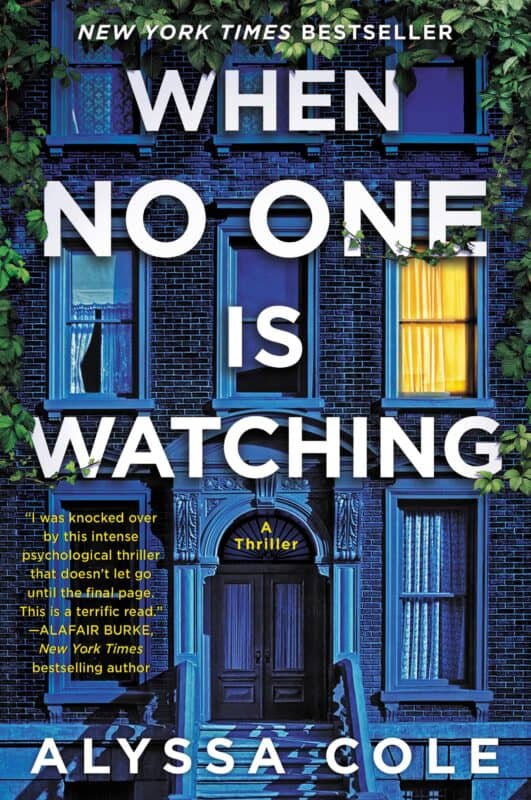 Available to buy now!
This gripping thriller tells the tale of a neighborhood undergoing some dramatic changes.
Brooklyn born Sydney Green has lived here all her life, but she doesn't seem to recognize the place anymore. Neighbors she's always known are selling up and moving out, condos are popping up everywhere, and gentrification has taken hold.
In an attempt to stay connected to her community's heritage, Syndey pours her energies into creating a historical walking tour of these familiar streets. Theo, a new neighbor on the block, becomes her unlikely assistant, but can she trust him?
Reluctantly Sydney accepts Theo's help, and they begin to peel back the layers of the past. But what they find isn't what they expected at all. There are dark and sinister secrets lying under these streets, and their lives could be in real danger.
What really happened to all those neighbors she once knew? Where did they go, and will Syndey and Theo end up disappearing too?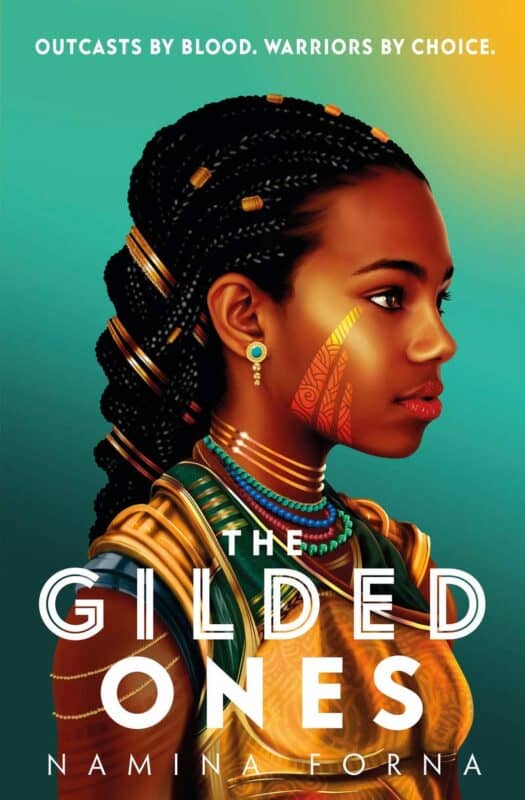 Available February 9, 2021
Sixteen-year-old Deka has always felt like an outsider. Her gift of intuition has set her apart from the rest of her community since she was a little girl.
Now that she's becoming a woman, it's time for her to face a ritual blood ceremony that will decide whether she becomes a true villager. Deka knows this is her only chance to ever fit in. If she bleeds red, she is safe and accepted. If she bleeds gold, the color of impurity, then she faces an unthinkable future.
The day of the ceremony arrives, and Deka's worst fears are confirmed as her blood runs gold. But a stranger arrives and offers her a choice; to stay and face a fate worse than death, or run away and join the Alaki; an army of young women just like her, with golden blood and rare gifts. They are the only ones who can ensure the empire's survival and defeat the dark forces that threaten it.
Deka makes the brave choice to leave her life behind and join the Alaki, but what awaits her is beyond anything she could have imagined. Deka faces a dangerous adventure ahead, one full of surprises and self discovery.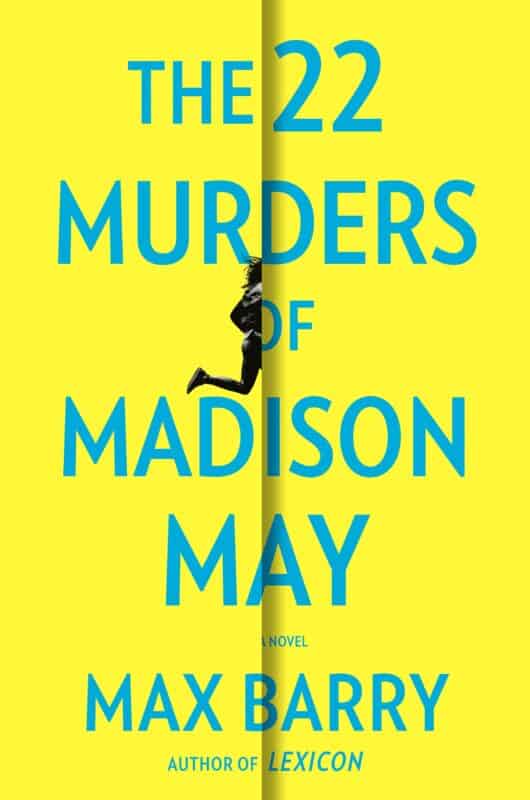 Available July 6, 2021
"I love you." That's what real estate agent Madison May's client said to her, just moments before killing her in cold blood. He was a stranger to her, but he knew all about Madison.
When journalist Felicity Staples is tasked with reporting on the gruesome murder, she's unenthusiastic. She hates investigating these things, and there seems to be absolutely no leads to go on. But one day on the subway, she momentarily comes face to face with the killer, right before he vanishes into thin air.
That's when everything shifts for Felicity. Her pet cat has disappeared without a trace, and no one seems to remember that Madison ever existed. Felicity slowly begins to realize that she's entered into another dimension. Life in some ways is the same, but in other ways, it's very different.
But it turns out that Madison May does exist in this new dimension. In this world, she is a failed actress. But one thing remains the same for poor Madison; she's still murdered. Felicity knows she has to find the killer, but she's not the only one who is looking for him. Will she trace the clues back to find the perpetrator, and will she ever make it back home where she belongs?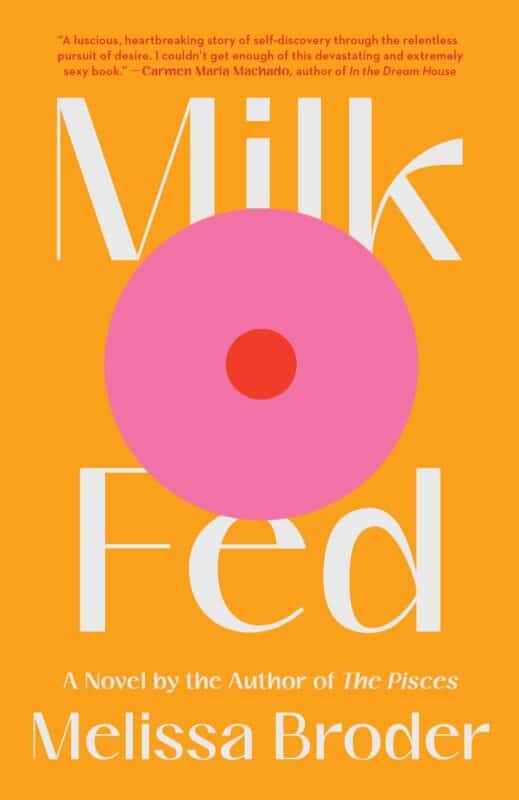 Available February 2, 2021
Rachel is a young Jewish woman who has stumbled off the spiritual path and wandered straight into an eating disorder. She meticulously controls every morsel that enters her mouth, and she exercises religiously for hours each night on her trusty elliptical machine. But all the while, she tells herself that of course, she's in control.
That is until Rachel's therapist helps her uncover a deeper issue; her mother. So Rachel sets out to take a break from this toxic family relationship. For 90 days, she'll have no contact with her mother what so ever.
Within a week of her detox, Rachel meets Miriam, a server at her local frozen yogurt store. Miriam is the opposite of Rachel; she's full-figured, loves food, and lives a carefree life. Suddenly, Rachel begins to see that there are other ways of existing and that to be truly happy, she needs to give up the control.
Milk Fed explores our unsatiated appetites for food, sex, and spirituality in a hilarious and heartbreaking story of unfulfilled needs.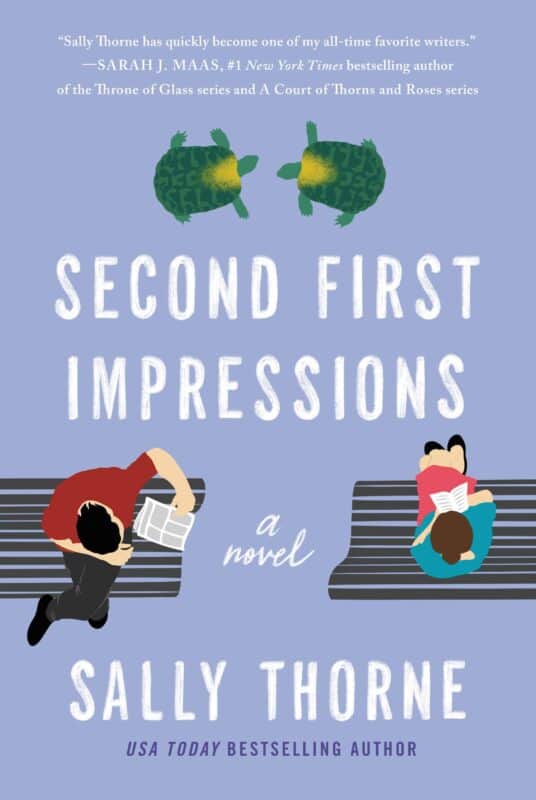 Available April 13, 2021
From the author of the bestselling novels 99 Percent Mine and The Hating Game, comes this heartfelt and hilarious tale of unexpected romance.
Ruthie Midona has dedicated the last six years of her life to running a luxury retirement community, working all the hours under the sun to ensure the elderly residents are happy and safe. But somewhere along the way, Ruthie forgot that she has a life of her own to live. That's until she meets Teddy.
Teddy is handsome, wild and carefree, and unable to be pinned down. But he makes Ruthie uncomfortable. Something about the way he looks at her makes her weak at the knees.
When he offers his services in exchange for a free place to stay, he's expecting to do the occasional odd job, but Ruthie has other plans for him. A pair of wealthy and unapologetically eccentric residents need a new personal assistant. Ruthie knows Teddy doesn't stand a chance- the last assistant left after less than a week. Maybe this is a good way to get rid of him.
But to her surprise, Teddy is the perfect fit for the job. The residents love him, and it's not long before she falls under his spell too.
But Teddie's property developer father has his sights set on Ruthie's beloved retirement community. He's seen dollar signs, and he'll stop at nothing until he gets what he wants. Can she save the place she so dearly loves, and can she really trust Teddy after all?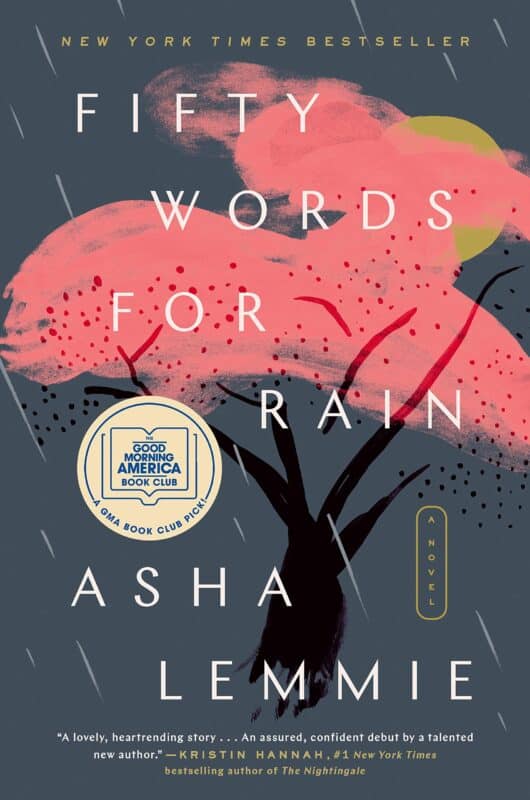 Available to buy now!
Noriko "Nori" Kamiza lives her life in confinement, locked in her grandparent's attic in 1940s Kyoto, Japan. Every day, she's forced to take an agonizing chemical bath to lighten the color of her skin.
You see, Nori is the product of an illegitimate love affair between two people that, according to the strict rules of Japanese society, should never have met. Half of her blood comes from her mother, a wealthy and respected aristocrat, and half comes from her father, an African American GI.
In an attempt to preserve the family name, her mother abandons Nori when she's young. She's sent away to her grandparent's house and hidden away from society like a secret shame.
Ever obedient, Nori follows her grandparent's rules and accepts her fate of being locked up alone forever. That is until she meets her half brother Akira, who becomes her greatest friend and ally. Nori begins to see that there's a big world out there just waiting to be explored, and she's finally ready to fight for it.
There you have it; my top 20 picks for the best books to read in 2023. Have you read any great new books recently? Let us know in the comments below!