Ben Coes is the New York Times best-selling author behind multiple gripping thriller novels.
He's most famous for his action-packed Dewey Andreas series, starring a former Delta Force agent tasked with protecting America from the world's deadliest terrorists.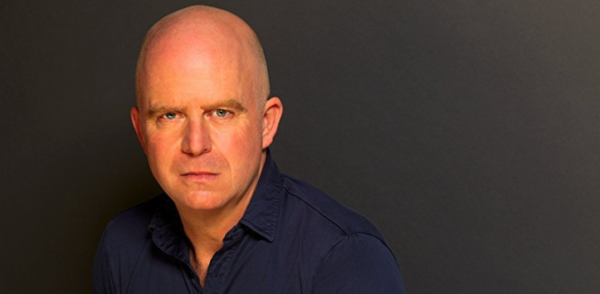 His trademark themes of international politics and espionage are inspired by his real-life experience as a member of the US Special Forces and his early career working at the White House.
And so, these heartstopping books are packed with terrifyingly realistic plots that are bound to keep you reading way past bedtime.
Ben Coes Books
Ben Coes has published ten novels and one short story to date, and in this post, I'll list them all in order, along with a short plot summary of each one.
So, without further ado, let's dive into Ben Coes' books.
| Sr. No. | Title | Publication Date | Print Length | Publisher | Where to Buy |
| --- | --- | --- | --- | --- | --- |
| 1 | Power Down | September 28, 2010 | 464 pages | St. Martin's Press | Amazon |
| 2 | Coup d'Etat | January 1, 1994 | 466 Pages | Hardcover | Amazon |
| 3 | The Last Refuge | July 3, 2012 | 416 pages | St. Martin's Press | Amazon |
| 4 | Eye for an Eye | July 9, 2013 | 432 pages | St. Martin's Press | Amazon |
| 5 | Independence Day | May 26, 2015 | 512 pages | St. Martin's Press | Amazon |
| 6 | First Strike | June 28, 2016 | 480 pages | St. Martin's Press | Amazon |
| 7 | Trap the Devil | July 11, 2019 | 416 pages | Canelo | Amazon |
| 9 | Bloody Sunday | July 11, 2019 | 384 pages | Canelo | Amazon |
| 10 | The Island | August 17, 2021 | 432 pages | St. Martin's Press | Amazon |
| 11 | The Russian | July 23, 2020 | 368 pages | Canelo | Amazon |
The Dewey Andreas Books
Dewey Andreas is a former Delta Force elite operative who uses his combat skills and unshakeable mental resilience to bring down enemies of the state.
This bestselling series began in 2010, and nine novels and one short story later, it's still going strong.
The characters and their stories are interconnected from book to book, but each novel can still be read as a standalone title.
However, to get the most out of the series, it's best to read them in the order they were published, listed below.
1. Power Down (2010)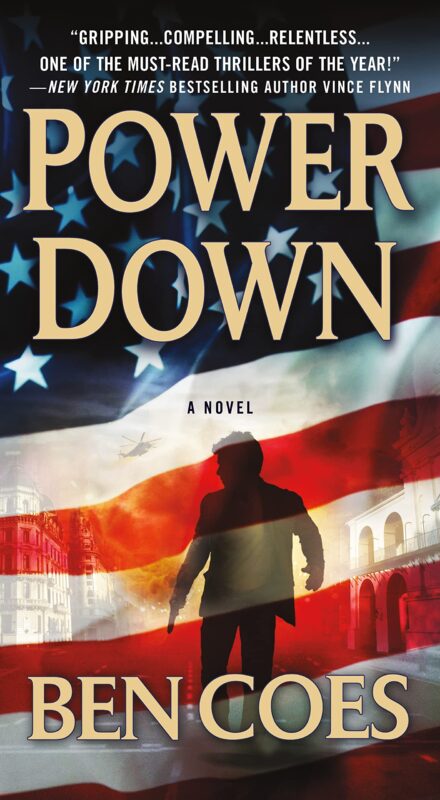 Terrorists have destroyed a huge hydroelectric dam and a vast offshore oil rig in a deadly coordinated attack.
But amidst the death and destruction, the rig's crew chief, Dewey Andreas, has survived. The former special forces operative is no stranger to enemy fire, and he immediately springs into action to save as many of his crew as possible.
And now, in the aftermath of the catastrophic takedown, Dewey is determined to find the men responsible and bring them to justice, no matter what it takes.
2. Coup d'Etat (2011)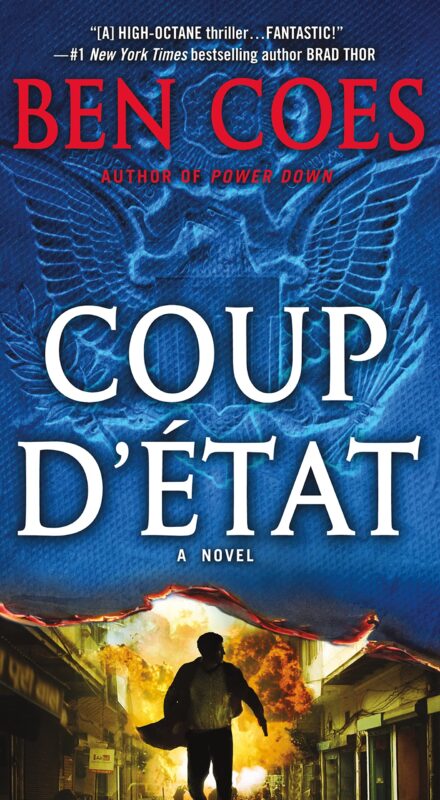 Dewey Andreas is hiding from his enemies in the outback of Australia. But meanwhile, tensions are rising between India and Pakistan as the Kashmir border conflict escalates to new heights.
Suddenly, the safety of the entire world is in jeopardy, and the United States is forced to intervene.
There's only one man for the job, American hero Dewey Andreas. He has the skills needed to take down the Pakistani President before disaster strikes. But there's just one problem; no one knows where to find him.
3. The Last Refuge (2012)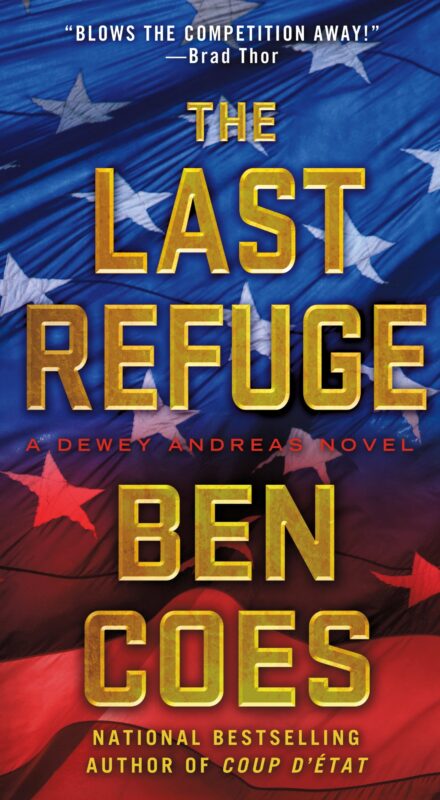 Dewey Andreas owes his life to Israeli Special Forces commander Kohl Meir. So, when Meir presents him with evidence of an Iranian plot to nuke Israel, he knows it's time to repay his debts.
But before they can execute the top-secret operation to stop the terror plot, Meir is kidnapped and imprisoned in a high-security torture facility in Iran.
And so, it falls to Dewey Andreas to save him. But the clock is ticking, and if Andreas doesn't act fast, it's not just Kohl Meir's life on the line. The fate of the entire world is at stake.
4. Eye for an Eye (2013)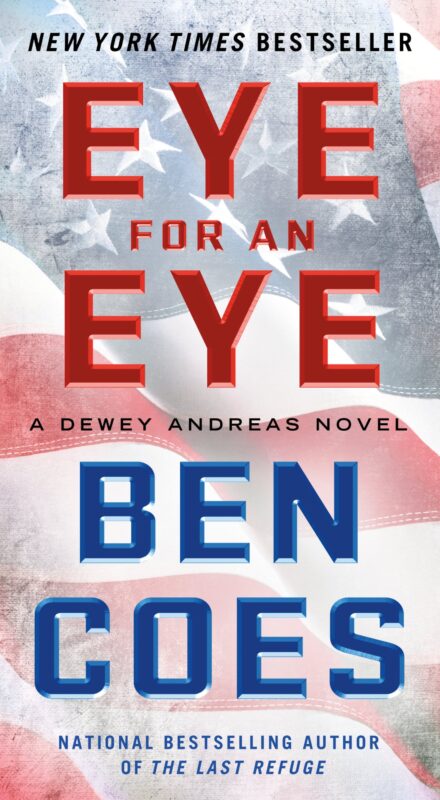 Dewey Andreas has discovered the identity of a mole who has infiltrated Mossad's highest ranks. He wastes no time in brutally eliminating him, but this wasn't just any mole; the agent was Chinese Intelligence's most elite operative, and now, China's chief of State Security is gunning for Dewey Andreas.
The hit squad tracks him down in Argentina, but their stealth attack isn't stealthy enough to catch Andreas, who slips past them. But his fiancée isn't so lucky, and she's killed in the crossfire.
Suddenly, this is no ordinary mission. Now, Dewey is desperate for revenge, and he'll do anything to achieve his goal and take down his opponent, no matter who stands in his way.
5. Independence Day /A Day To Kill (2015)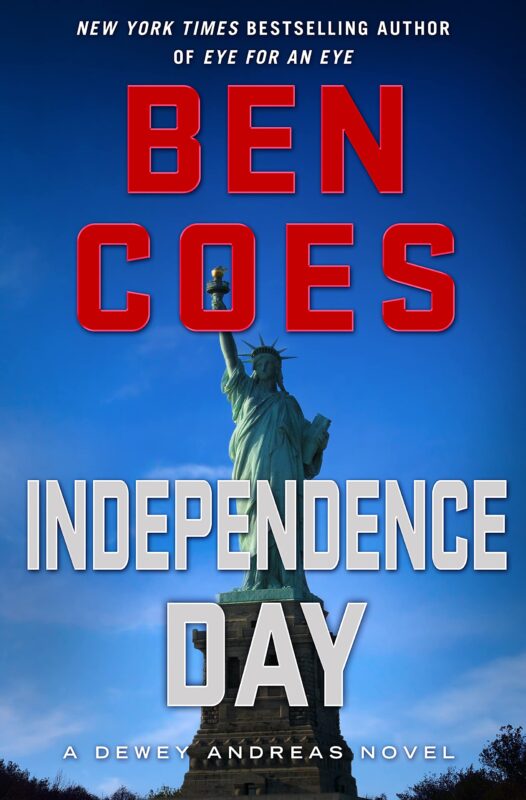 An elite Russian hacker known as Cloud has got his hands on a nuclear weapon.
This Cold War relic may be decades old, but it still has the power to take out thousands of innocent civilians and devastate an entire city.
And now, the nuke is sailing across the ocean on an anonymous sea trawler, heading straight towards the shores of the United States.
America scrambles to take down Cloud, but when their mission fails, they're left with only one hope; Dewey Andreas. Can he stop the bomb before it touches down on home soil?
6. First Strike (2016)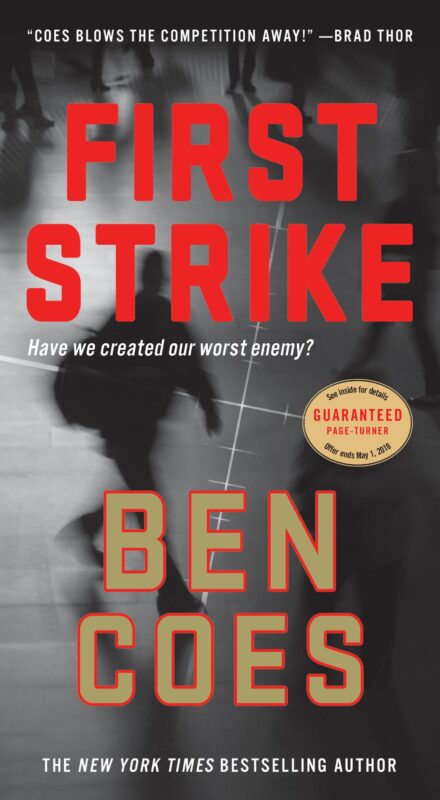 Buried deep inside the Pentagon is a top-secret, multibillion-dollar black ops program created to protect America and its allies from enemy attack.
But when special agent Nazir double-crosses his superiors and uses the program to create ISIS, the United States suddenly faces its biggest threat yet.
So, Dewey Andreas is deployed to Syria to gain intel on the enemy. But it's not long before his cover is blown, and chaos ensues. But he's about to learn the awful truth that somewhere in the US Government, rogue elements are working for, not against, ISIS.
Now, with the West held hostage at the hands of the world's most violent terrorists, Andreas is their only hope for survival.
7. Trap the Devil (2017)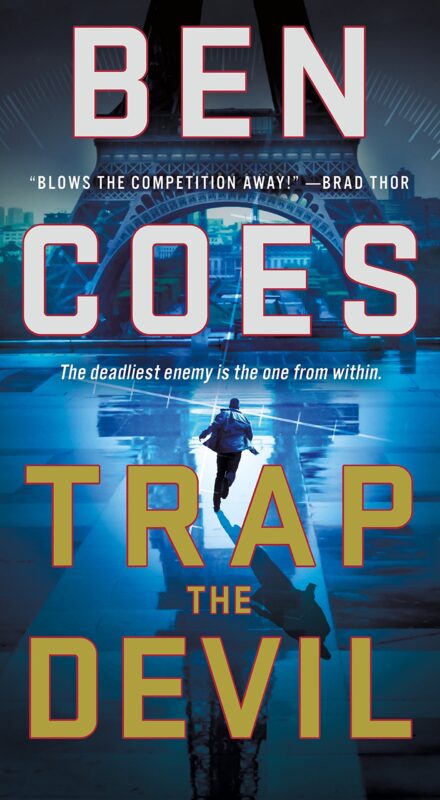 A group of the most powerful and influential people in America is plotting to infiltrate the US government and want to take over the White House.
But to enact their plans, they'll have to spill some blood. Their first target, the Speaker of the House, went down easy, and no one suspects their death was anything but an accident. And now, despite heavy security, they've managed to get to the Secretary of State. But in the aftermath of the killing, Dewey Andreas finds himself as suspect number one.
As America's most wanted man, he has no choice but to go on the run. But meanwhile, he knows the real enemies are still at large, and if he doesn't stop them fast, millions of innocent people will die.
Shooting Gallery (short story)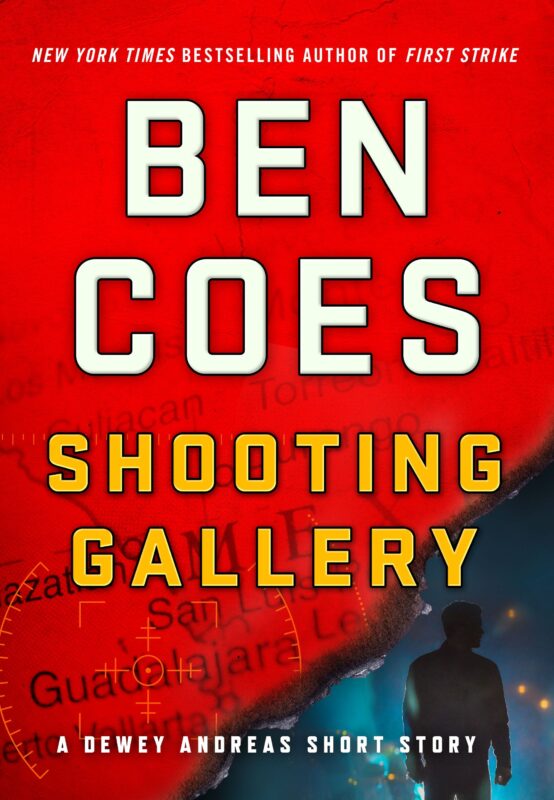 The Vice President of the United States is frantic with worry. Her son has slipped past his security detail and headed off on a reckless Spring Break trip to Mexico.
But mid-way through his journey, he and his best friend are kidnapped by armed men, and now, they're demanding a huge ransom.
And so, with just a matter of hours to save her son, the Vice President calls on Dewey Andreas for help.
Thankfully, he's already in Mexico, but it's a big country, and finding the boys won't be easy. Even if he does manage to track them down, there's no guarantee he can get them out alive.
8. Bloody Sunday (2018)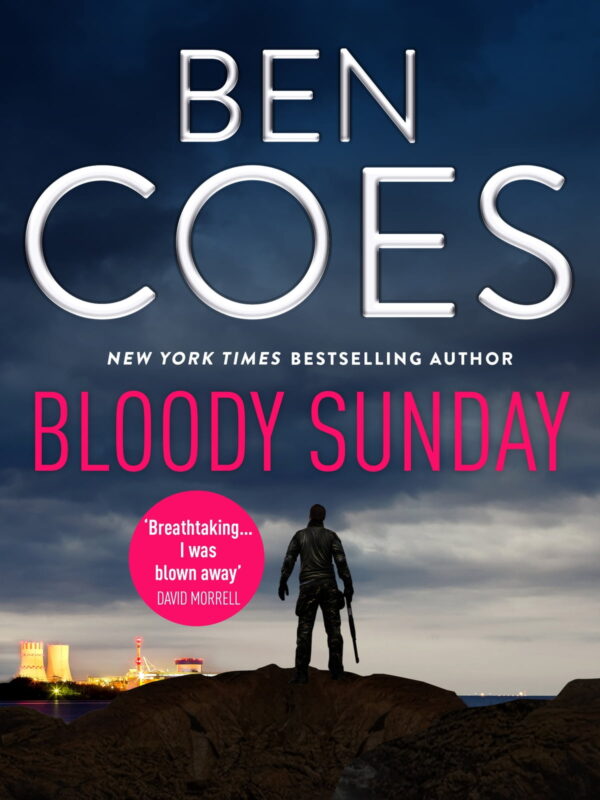 Dewey Andreas is preparing for retirement when his skills are suddenly needed once again.
North Korea is inching one step closer to its ultimate goal; to start a nuclear war. The country has agreed to provide Iran with the nuclear triggers it needs in exchange for missiles. If the deal goes through, two new and unpredictable nuclear powers will be formed, and the world will be a much more fragile place.
And so, Andreas has less than 24 hours to get to Pyongyang and stop the exchange before it's too late.
9. The Island (2021)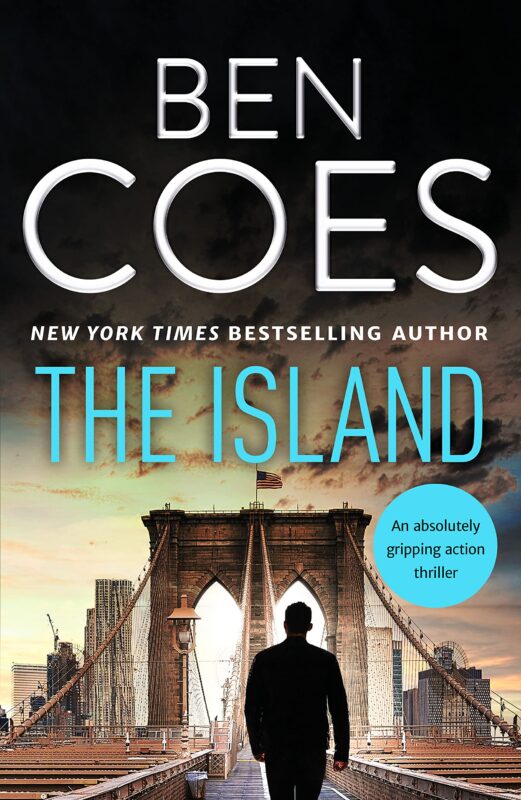 Iran has been working on a vengeful plot to kill the President of the United States and take down America. And now, the time has come to put their plans into action.
As the President arrives in Manhattan for an official UN visit, the Iranians launch their attack, destroying every bridge and tunnel linking the island to the mainland.
But amid the chaos and carnage, Dewey Andreas manages to get himself to Manhattan, and now, he must do everything he can to save the President, and his country, before it's too late.
The Rob Tacoma Books
In 2019, Ben Coes released the debut novel of his hotly anticipated Rob Tacoma series.
Tacoma is a covert operative who appeared as a supporting character in the Dewey Andreas books, and now, he's taking center stage in his own adventures.
There's just one book in the series so far, but author Ben Coes has hinted that there will be more to come.
1. The Russian (2019)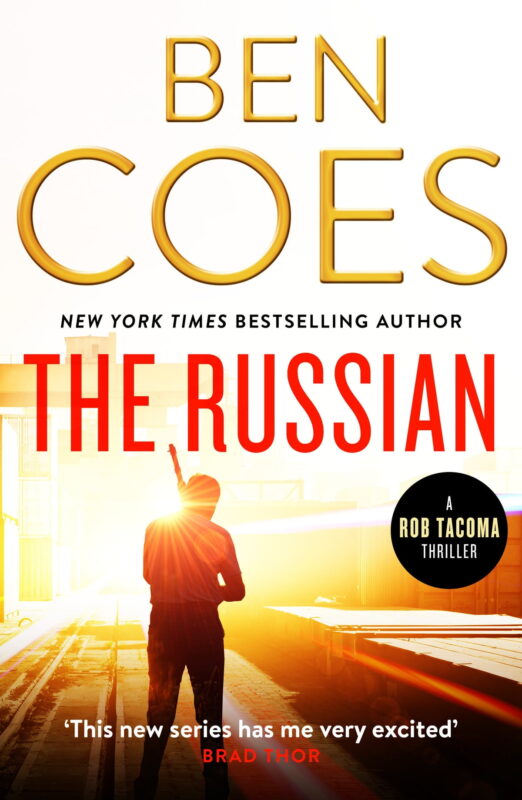 The Russian mafia has infiltrated underground criminal enterprises across the US. But now, their power has escalated to new heights after a notorious Russian mob family killed two major US politicians in public. This sends a clear and terrifying message to law enforcement that the opposition will not be tolerated.
And so, the President assembles a top-secret team to track down and kill the men responsible and stop their reign of terror for good.
Conclusion
Ben Coes is a master of thrills, chills, action, and adventure, and his gripping novels are bound to have you hooked from the very first page.
Are you already a fan of Ben Coes' books? If so, I'd love to hear your reviews and recommendations. Drop me a comment in the box below!