President's Day is just around the corner. So, it's the perfect time to brush up on your US history and learn about men who have held the most powerful office in America through the centuries.
To date, there's been a total of forty-five US presidents. Some united the nation, while others have divided it. But no matter what your political persuasion, the presidential biographies on this list make for a fascinating read.
1. John Adams by David McCullough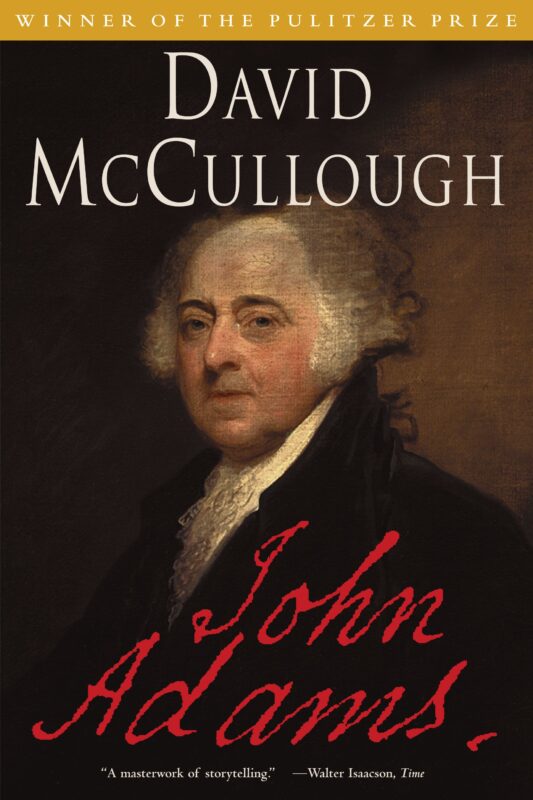 As George Washington's successor, John Adams led the newly independent nation of the United States from 1797 to 1801.
This intelligent, independent, and brutally honest man is credited with rescuing America. He freed America from an unnecessary war. He led America ushering in a new era of prosperity after decades of battle and bloodshed.
Master political biographer David McCullough paints a riveting portrait of the real John Adams. McCullough lifts the lid on Washington's professional endeavors and his personal life. He does this in a way that has never been done before. This landmark biography is a result of years of research motivated by a raw passion. And this American history shines out on every page.
Now, we know more about this iconic president than any other founding father. He draws upon several previously unpublished letters between John Adams and his wife, Abigail. Thanks to these letters and McCullough's remarkable ability to relay their meaning to the world. He portrays the human side of this influential symbolic figure.
2. The Fiery Trial: Abraham Lincoln and American Slavery by Eric Foner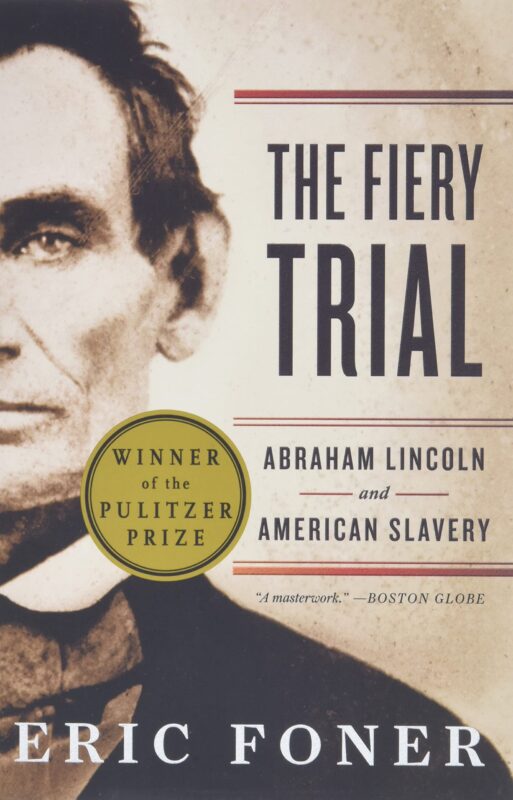 Master historian Eric Foner claimed the Pulitzer Prize, the Bancroft Prize, and the Lincoln Prize for this landmark biography about Abraham Lincoln. The president who ended slavery in America.
Starting in Lincoln's early years growing up in Indiana and Illinois, The Fiery Trial tells the life story of a man who rose to power to become the leader of the new Republican Party.
This deliberate and considered president held office during one of the most turbulent times in the country's history. And as an increasingly divided nation broke into Civil War, he ignited a rallying cry to unite the antislavery coalition. And thus, defeated the legislation that allowed the barbaric practice to continue.
Foner's book is hailed as a definitive history of Abraham Lincoln, but it's much more than just the story of one iconic man. It's an insightful journey through the horrors of slavery. It's a tale of the eventual emancipation of men, women, and children across America.
3. The Rise of Theodore Roosevelt by Edmund Morris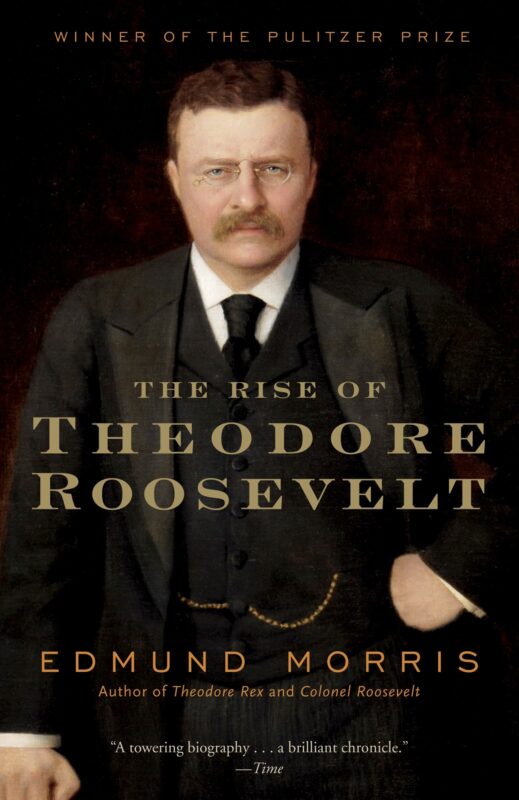 The Rise of Theodore Roosevelt isn't just at the top of the list of presidential biographies. It was selected by the Modern Library to join the Top 100 Best Non-Fiction Books of All Time.
Pulitzer Prize-winning author Edmund Morris explores the rise to power of America's youngest president to date. And how he was sworn into office at the age of just forty-two.
Once a weak and sickly young boy, Roosevelt transformed himself into a strong, self-assured, and full-blooded man. He became a dynamic character with a remarkable ability to connect with the public.
In March 1901, his confidence and leadership skills landed him the vice presidency. But his time as second in command was short-lived. And a few months later, President William McKinley was assassinated. Hence, Roosevelt fulfilled his greatest ambition to become the 26th president of the United States.
But Morris's book presents not only a political leader, but a husband, a soldier, a writer, a rancher, a naturalist, and an explorer. Roosevelt's legacy will leave a lasting impact on America for centuries to come.
4. An Unfinished Life: John F. Kennedy, 1917-1963 by Robert Dallek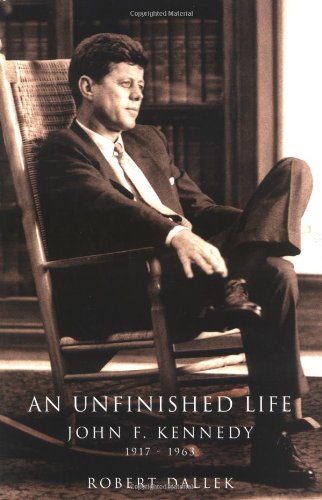 An Unfinished Life is a candid and revelatory biography about the late John F.Kennedy. Author Robert Dallek explores the many strengths of this popular leader. Dallek doesn't shy away from Kennedy's weaknesses or the more troubling aspects of his private life. These aspects of Kennedy's life are so often glossed over in other works.
Using never before seen material from previously unopened archives, Dallek reveals untold secrets about JFK. Secrets such as the help he received from his father to take the presidency. He further tells about his scandalous love affairs and the complicated health problems. And these were the problem that plagued him long before his tragic assassination in 1963.
Dellek speculates what Kennedy might have done with the rest of his term. He imagines through his book how Kennedy might have handled the situation in Vietnam had he not been assassinated on that fateful day in 1963.
5. Richard Nixon: The Life by John A. Farrell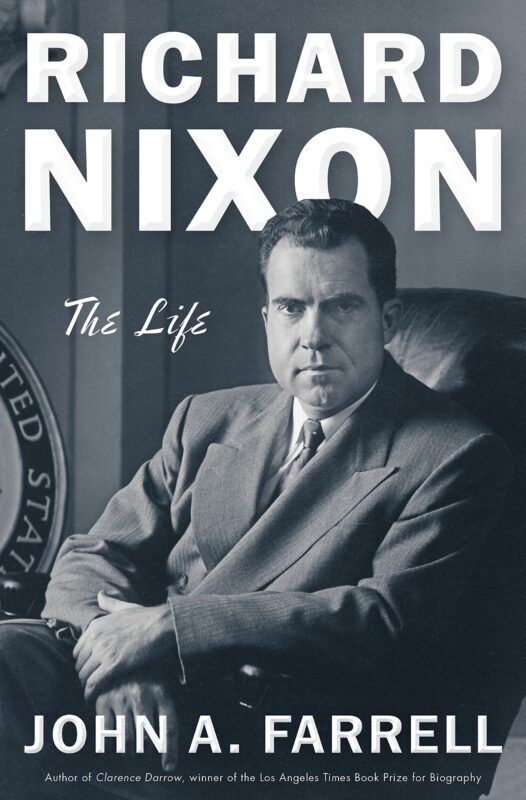 Richard Nixon is, without a doubt, one of the most controversial presidents of all time. And while there are numerous books about the man at the helm of the Watergate Scandal, John A Farrell's landmark biography is hailed as the very best.
Nixon led a complex and colorful life, beginning in his years as a young Navy lieutenant. Then, after returning from serving in the Pacific, he set his sights on politics and never looked back.
With equal amounts of tenacity, idealism, and ruthlessness, Nixon rose through the ranks of Congress, going on to become a senator. He gradually rose to the level of the vice president and finally took the presidency in 1969.
But his appetite for power ultimately led to his downfall. And in 1974, two years after the Watergate Scandal broke, he became America's first-ever president to resign in disgrace.
Also Read:- 14 of the Best Political Books to Better Understand Politics
6. Destiny and Power: The American Odyssey of George Herbert Walker Bush by Jon Meacham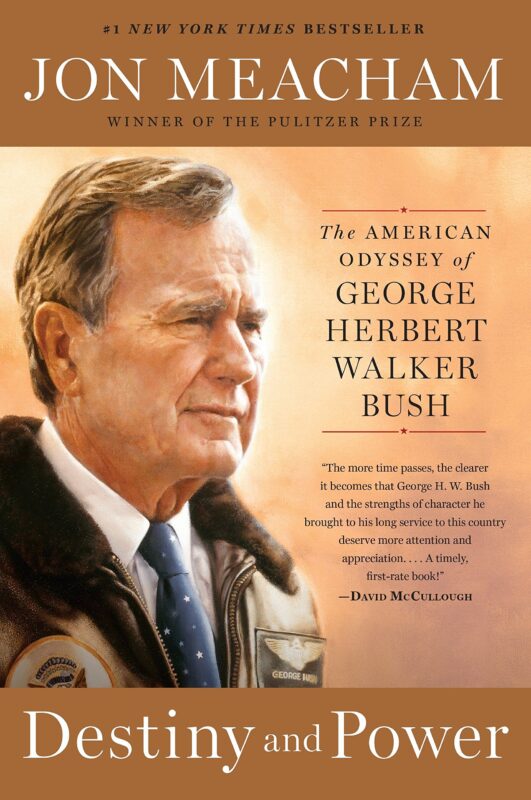 Destiny and Power is an intimate and revealing portrait of America's forty-first president, George Herbert Walker Bush.
Pulitzer Prize-winning author Jon Meacham explores the early years of this military hero turned oil tycoon. He explains how Herbert rose through the political ranks as a UN Ambassador to the head of the CIA. And ultimately, claiming the title of President of the United States.
Meacham's eye-opening biography is the result of years of research, paired with previously unpublished journals and interviews. He dug out this info because of his unprecedented access to George H.W. Bush's private diaries.
It's an aptly named work that, according to the New York Times, "Reflects the qualities of both subject and biographer: judicious, balanced, deliberative, with a deep appreciation of history and the personalities who shape it."
7. The Survivor: Bill Clinton in the White House Paperback by John F Harris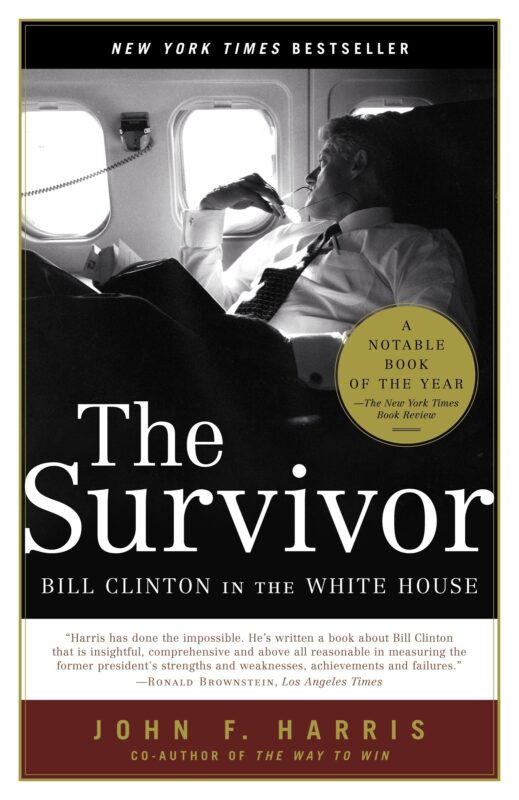 Bill Clinton's legacy is a complex one, to say the least. Beloved by many, this controversial and polarizing figure transformed the political landscape of the United States during his eventful two terms. And the impact of his presidency still ripples through the nation to this day.
As the Washington Post's political correspondent for six of Clinton's eight years in office, author John F Harris is particularly well poised to lift the lid on the man behind this unforgettable president. He takes an intimate and nonpartisan look at this dynamic figure. Harris unravels the untold secrets of the White House during those tumultuous years.
He describes Clinton's presidency in extraordinary, never before seen detail. He takes into account Clinton's inauguration into the Oval Office in 1993 to his disgraced departure at the end of his final term in 2001.
No matter your political persuasion, this New York Times bestselling biography is a must-read for anyone looking for a better understanding of recent US political history.
8. Obama: The Call of History by Peter Baker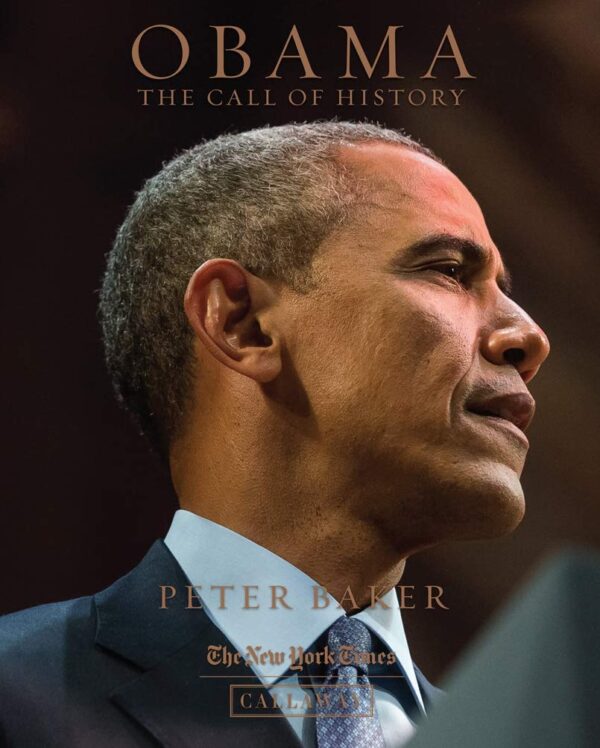 Obama: The Call of History takes an authoritative deep dive into the man who made history by becoming the first black president of the United States.
During Baker's years as White House correspondent, he gained extraordinary behind-the-scenes access to the president. He was there for many of Obama's greatest achievements, as well as his biggest disappointments. He witnessed many untold highs and lows that the media couldn't show. Baker combines extensive research with his first-hand experience to shed new light on Obama's life.
In this fascinating read, he adds these insights alongside never before published color photographs. And thus, he paints a captivating portrait of this remarkable man.
9. The Making of Donald Trump by David Cay Johnston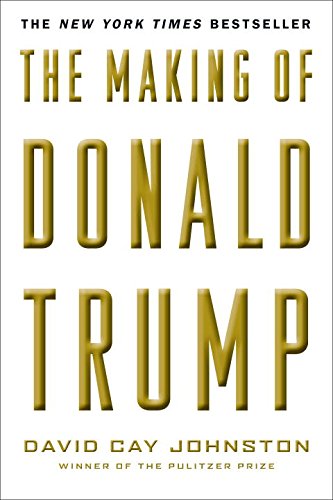 The White House has seen many controversial presidents come and go, but few have been as controversial as Donald Trump.
During his single chaotic term in office, most citizens knew exactly where they stood on Trump. Hailed as both a hero and a menace, he divided the nation like never before. His legacy will undoubtedly leave a lasting impact on the national psyche.
And while investigative journalist David Cay Johnston's biography of this divisive figure certainly won't be last. So far, it's hailed as the most comprehensive, revealing, and scathing work of America's 45th president.
After more than thirty years of documenting Trump for the New York Times, the Pulitzer prize-winning author reveals intimate details about Trump. He describes the life and times of this beloved and despised leader like no one else can.
He explores Trump's secret ties with the mafia. He tells about the many shady business dealings that saw Trump become a household name long before becoming the president. No stone is left unturned. He talks about the Trump family's acquisition of fortune during the Gold Rush all the way through to his breathtaking ascension to the Whitehouse.
Conclusion
If you're looking to brush up on your US history, these bestselling presidential biographies are a great place to start. Not only do they reveal the truth behind these iconic men, but they also take us on a journey through time. From the early days of Washington and Adams to a society divided under Obama and Trump, these compelling biographies tell a lot of stories that will keep you absorbed.
If you love US history, why not check out this list of fascinating books about the Watergate scandal, which delve deeper into Richard Nixon's presidency, and the explosive events that punctuated his time in office.
And meanwhile, if you have any great presidential biographies to recommend, please drop me a comment in the box below!