Donna Andrews has captured the attention of millions of readers and a lot of literary critics with her beautiful books. Andrews is primarily a mystery fiction writer known to create great memorable lead characters.
Andrews was born in Yorktown, Virginia, the same town where the main character of her first book, Meg Langslow from Murder with Peacocks;x, is based. It was this book that put the author on every reader and literary critic's radar.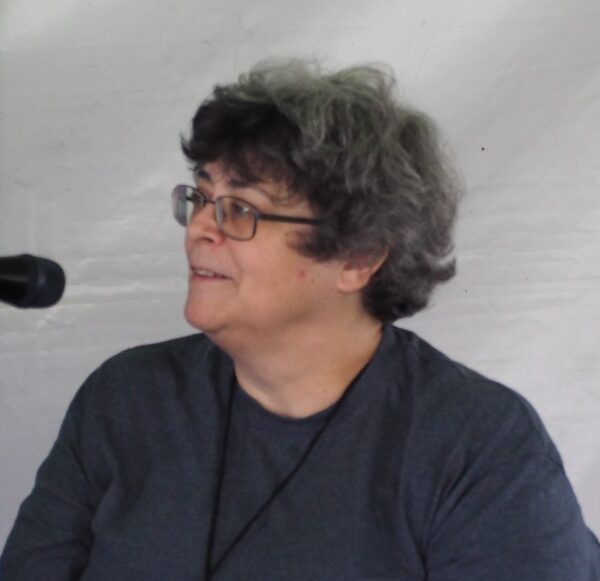 Murder with Peacocks was released in 1999, and it was Donna Andrews's first book. Despite being the first, it was loved and praised by both readers and critics.
It received a barrage of awards, including:
St. Martin's Minotaur Best First Traditional Mystery contest
Agatha, Anthony, Barry, and Romantic Times Reviewers' Choice awards for the best first novel
Lefty award for funniest mystery
The first book was so popular that it spawned an entire book series of a whopping thirty-two books! And that's just one book series. So if you want to get started with reading some of the most gripping and humorous mysteries, Andrews's books are the perfect fit.
There are over fifty books written and co-authored by Donna Andrews. Knowing where to start and which book series to go with can be very difficult.
So to help you overcome that hurdle and start reading a great book series, we've curated and created the complete list of Donna Andrews's books in reading order, all arranged in their book series. Let's get started.
Book Series by Donna Andrews
Meg Langslow Series
When it comes to great thrillers and murder mystery novels, there are many options to choose from. There are also many options if a reader wants to get a dose of humor and comedy. But what if someone wants to get an amount of both in the same book?
The Meg Langslow series is a perfect mix of great humor to keep things light and enjoyable and a brilliantly crafted murder mystery that keeps readers turning the pages.
The book series shines in terms of world-building as well. Beautiful descriptions of the surroundings are such an easy-to-register way that readers will be in the story, around the characters.
Start With: Murder With Peacocks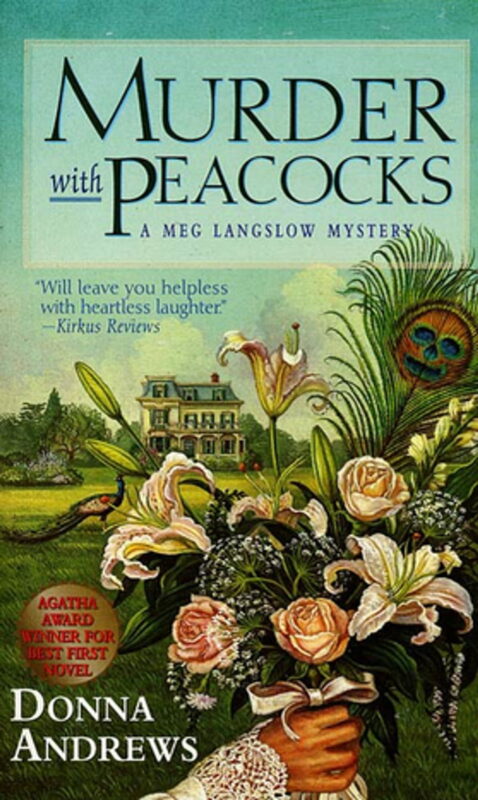 'Murder with Peacocks' is one of those books that are imagined and described beautifully, both in terms of storytelling and story setting. There is a brilliant contrast between the beautiful scene of the story and the horrible murder it is about.
'Murder with Peacocks' is the term that describes the book brilliantly. It was also the first book by Andrews and the reason for thirty-one more books! Readers get introduced to the lead character, Meg Langslow, and they will fall in love with her.
So what is the story about? Without giving too much of the plot, here's what happens in this madcap, humorous murder mystery.
Meg is attending the wedding of three of her close ones; her brother, her best friend, and her mother, and they have asked her for a specific demand about the wedding. One wants a Native American herbal purification ceremony, while the other wants peacocks walking in the garden.
A lot is going on already, and readers will get to meet crazy characters with their own stories and would love the way Andrews has created the story's world. But things get ten times better when the actual story kicks in.
The 'murder' element of the story comes when Meg's mother's fiance's sister-in-law joins the party. Soon after, her body is found, setting everything in a frenzy. While law enforcement struggles to find the killer, Meg needs to get involved.
What happens after this is a pure mix of laughter, intense thrill, confounding mystery, and a story that will stick in your head for days or even months and compel you to read more!
Here is the list of all the books in the Meg Langslow book series arranged in reading order:
Turing Hopper Series
What would happen if a program created by humans turned sentient? While writers have played with this idea for decades, Andrews put a detective hat on the non-existent head of a conscious artificial intelligence named 'Turing Hopper.'
Hopper is an AI, and when her creator goes missing for several days, she suspects foul play. What happens next is a brilliant and entertaining mix of sci-fi, crime thriller, and elements of fantasy, all delivered in the perfect amount to make the Turing Hopper book series an excellent read.
Start With: You've Got Murder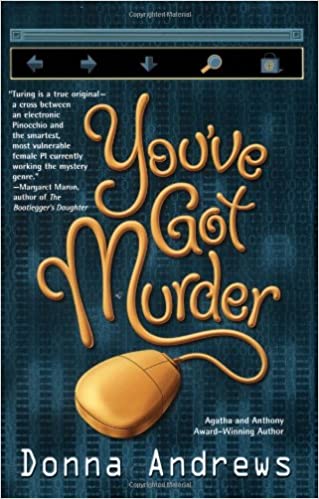 If you have never heard about the plot of this book, you are in for a surprise. Donna Andrews is known for creating brilliant amateur sleuths with lovable personalities. But humans already have a depth to their character, which makes it easy to flesh them out.
But what about Artificial Intelligence that lives inside a computer? The 'Turing Hopper' series is about an Artificial Intelligence that goes on a mission to solve the disappearance of her creator. And what a brilliant story Andrews has cooked!
Turing Hopper is the name of artificial intelligence and the detective in this book. Turing is sentient, and while her computational skills in analyzing clues and guessing the possible ways ahead are exceptional, there are some significant challenges in her way.
One of the challenges is that she is stuck in a computer trying to find a human who could be the killer. The premise is fascinating, but the story gets even better as you read it.
One slight complaint we had with this book is that some parts felt too detailed, especially the entire process of the artificial intelligence computing the clues. It made sense in 2002 when the book was released, but in the current year, it seemed tedious to read all that.
Apart from that, it is a brilliant book. The story continues with three more books that make the story even more interesting. Here's the list of all the books in this series.
Short Stories/ Novella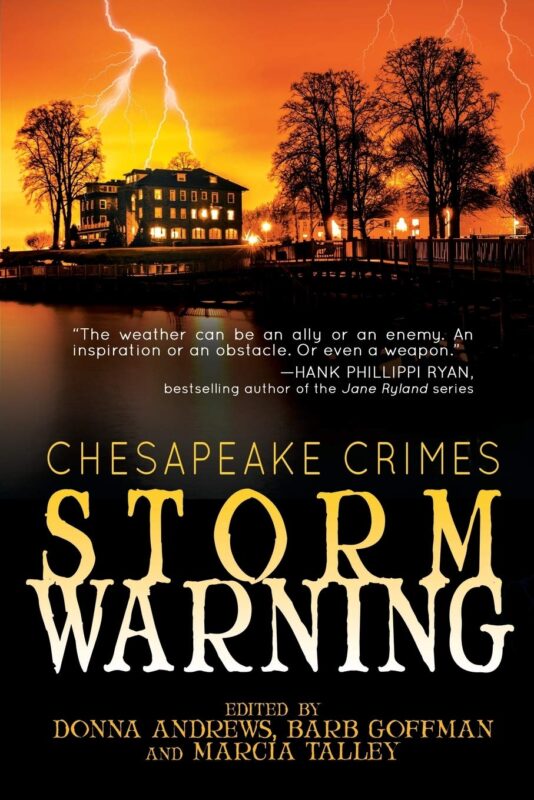 Apart from the great book series, Donna Andrews has contributed a lot of brilliant short stories. For people who do not want to start a lengthy book series but want to get to know Andrews's writing style, short stories would be a perfect choice.
There are a plethora of different short stories by the author. Since these are random stories, there is no reading order for them. But, we recommend 'A Rat's Tale' because of its great story and characters.
Here's the list of all the different short stories by Donna Andrews and where you can find them:
Cold Blue Steel and Sweet Fire
Spellbound" in Unusual Suspects
The Hair of the Beast" in Wolfsbane and Mistletoe
A Rat's Tale
Short Story Collection (Chesapeake Series)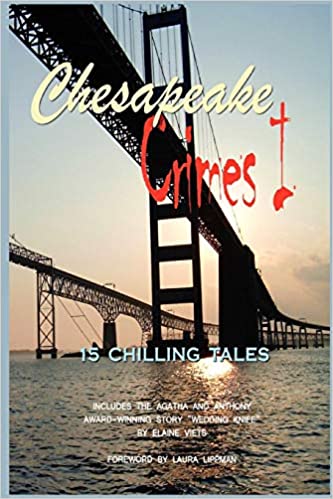 Anthologies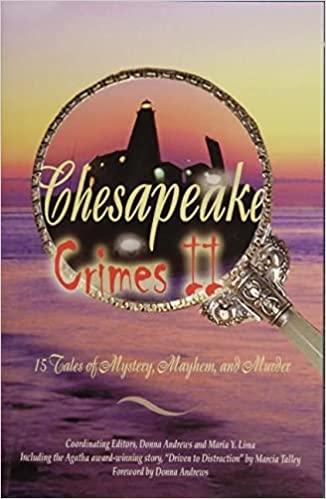 Conclusion
Donna Andrews has written some of the most comforting and enjoyable murder mysteries. These books are the perfect companion for people who like to lay back on a cold day, grab a cup of warm coffee, and read something that would keep them entertained for hours.
So grab one book from this list and a cup of coffee or hot chocolate, and get inside the world created by Donna Andrews with colorful and interesting characters. Humor that would send you into a laughter riot and mysteries that would keep you hooked to the book.