Baseball season is still a couple of months away, but that doesn't mean you have to wait to immerse yourself in the world of America's national pastime.
There are countless books written about baseball, from its early origins to the superstars who shaped the sport and the modern game that captivates fans to this day. In fact, there are probably more books written about this sport than any other, so if you're a baseball fan who loves reading, you're in luck.
Here are eight books about baseball that really knock it out of the park.
1. The Glory of Their Times: The Story of the Early Days of Baseball Told by the Men Who Played It by Lawrence S. Ritter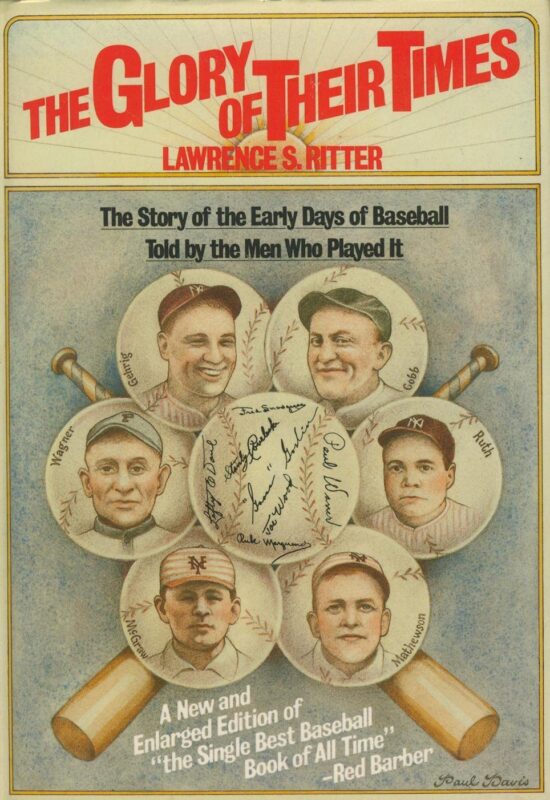 When baseball first made its way into the hearts and minds of the nation, it was a very different sport. Instead of glittering stadiums, huge advertising deals, and corporate sponsorships, baseball had a tougher, more raw appeal reminiscent of the early days of soccer. And it was this stripped-back, simple game of the early 20th century that saw giants like Shoeless Joe Jackson, Ty Cobb, and Babe Ruth rise through the ranks.
This book tells the story of these famous players, plus many more, and shines a light on the origins of a sport that shaped a nation.
First published in 1966, the new enlarged edition of this iconic book features all the original content that made it such a classic. But there are also extensive sections dedicated to four previously unincluded titans of the baseball field; Babe Herman, George Gibson, Specs Toporcer, and Hall of Famer Hank Greenberg.
Also Read:- 14 of the Best Political Books to Better Understand Politics
2. The Ultimate Baseball Super Trivia Book by Brainy Tiger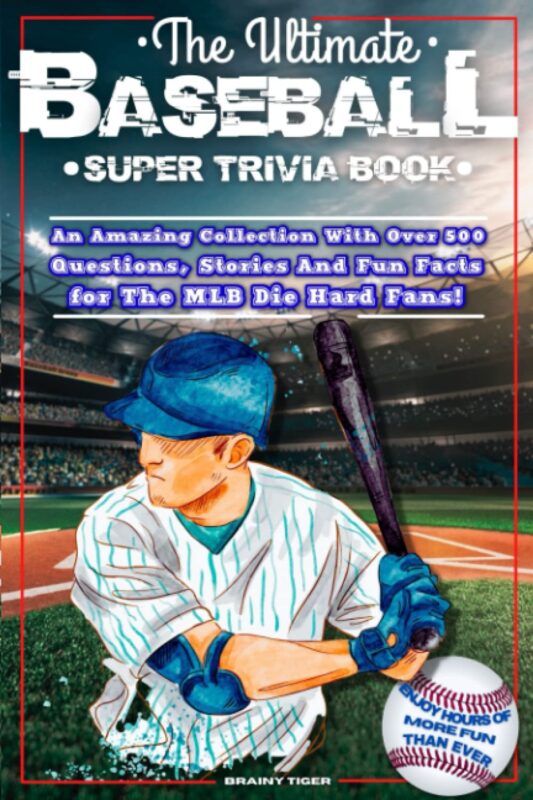 Test your baseball knowledge and challenge your friends and family to see who can score the most home runs with this fun, fact-filled trivia book from Brainy Tiger.
If you think you know everything there is to know about America's favorite sport, then think again. With over 500 fascinating facts in the form of quiz questions, you're bound to learn something new about MLB through the ages.
There's a wealth of knowledge to explore, from the history of the top teams to the most celebrated Hall of Famers that the sport has ever seen.
No matter who you root for, this fascinating compendium of quiz questions will take your fandom to the next level.
Also Read:- 10 of The Most Controversial Books Ever Published
3. Ball Four: The Final Pitch Paperback by Jim Bouton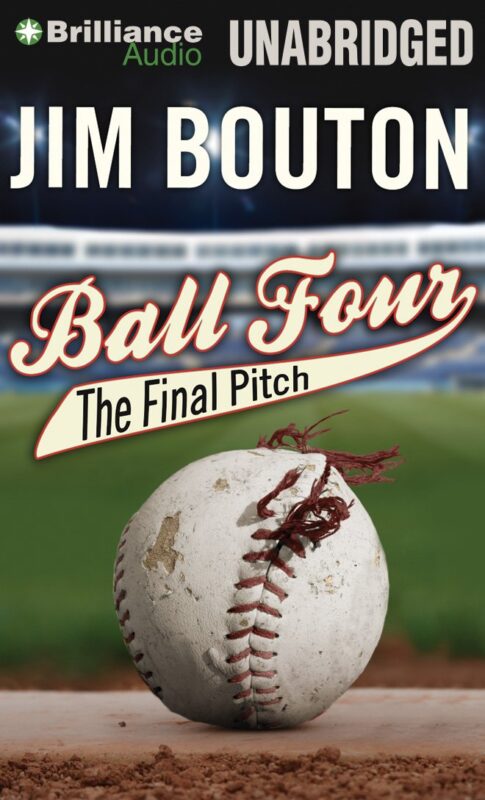 Baseball is a relatively tame sport, but that doesn't mean it hasn't endured its fair share of scandal over the years. Jim Bouton's Ball Four is a perfect example of a controversy that rocked the game both on and off the field.
The book is Bouton's original, unabridged playing diary of his 1969 season with the Seattle Pilots before joining the Houston Astros. When it was first published in 1970, baseball pundits around the country were left in a state of shock. The author's revelations saw him branded a liar, traitor, and fraud by the sport's top brass. MLB Commissioner Bowie Kuhn even tried to force him to retract the book, calling it "detrimental to baseball."
But while the commissioners, executives, and board members were furious, fans lapped up Bouton's diary with relish. Even today, it's still considered one of the most important and iconic books in all of baseball history.
Also Read:- The Best Feminist Books to Educate, Empower, and Inspire
4. The Baseball 100 by Joe Posnanski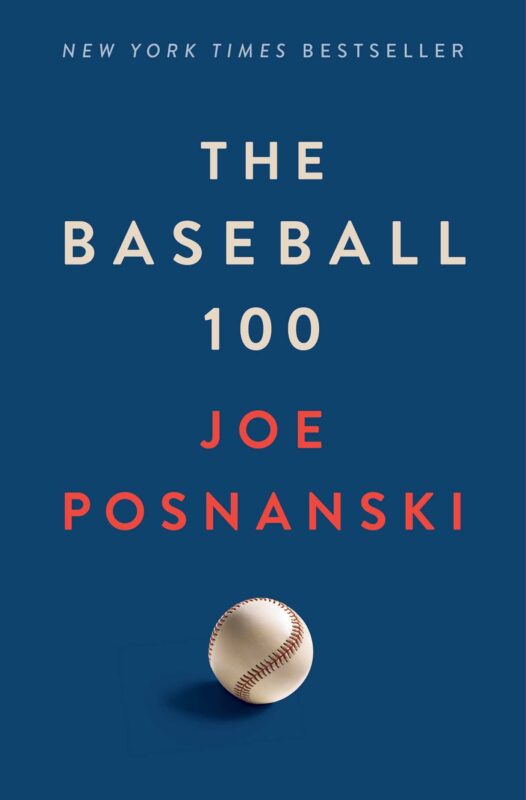 Award-winning sportswriter and baseball guru Joe Posnanski compiles a lifetime of research and fandom into this epic compendium of the 100 greatest players in history.
It covers everyone from the most celebrated Hall of Famers to the often-overlooked stars that history unfairly forgot. But this is much more than just a list of stats; it's an unfurling of the history of America's national pastime presented through the illuminating stories of these iconic players.
Posnanski brings these baseball legends to life and delves into the unanswered questions that many fans have often pondered. It is about who would come out victorious in a pitching battle between nineties hero Greg Maddux and current free agent pitching icon Clayton Kershaw? And if MLB could resurrect just one player from their top ten Hall of Fame history, who would it be, and why?
Also Read:- 10 Best History eBooks of All Time
5. The Numbers Game: Baseball's Lifelong Fascination with Statistics by Alan Schwarz
Award-winning baseball journalist Alan Schwarz brings the numbers of the field to life in a deep dive through the history of baseball's obsession with statistics. He argues that baseball and stats are inseparable entities. It's more so than any other major sport since fans, players, and executives alike have long been fascinated with record keeping and predicting, more so.
Schwarz introduces readers to the likes of Henry Chadwick, the man who invented the first box score back in the 19th century when the sport was still in its infancy. Then there's the Manhattan Project scientist Earnshaw Cook, who abandoned his research to pour his heart and soul into sabermetrics – baseball's ultimate empirical statistical analysis, plus many, many more.
But if you don't like stats, don't worry; while Schwarz's book is a celebration of cold hard sporting data, it's anything but dry and mundane. Instead, using his endless knowledge and passion for the sport, he weaves a fascinating narrative that spans through the ages. Thus, making this one of the most celebrated baseball publications of all time.
6. The Boys of Summer by Roger Kahn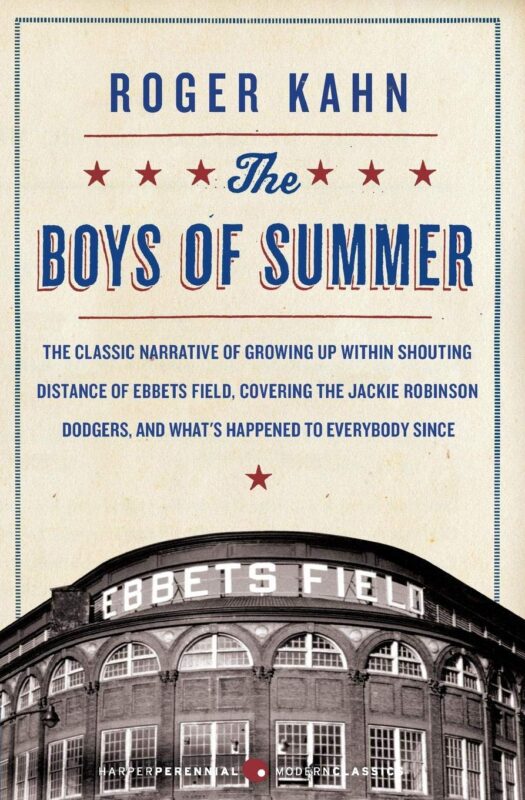 The Brooklyn Dodgers are one of the most exciting teams in America's rich baseball history. They were the first to break down the walls of racial segregation with their fielding superstar Jackie Robinson, the first African American to grace the sport in modern MLB history.
Robinson and his legendary teammates like Pee Wee Reese, Carl Erskine, and many others enjoyed a glittering career at the club, but this book is much more than a celebration of their glory days on the field. It's the story of what happened to these men after the last pitch was thrown, told through the eyes of a true baseball superfan, who was lucky enough to grow up near Ebbets Field in the triumphant early days of this iconic team.
Also Read:- Top 9 Best E-Readers of 2022 – Buyer's Guide and Reviews
7. How Baseball Happened: Outrageous Lies Exposed! The True Story Revealed by Thomas W. Gilbert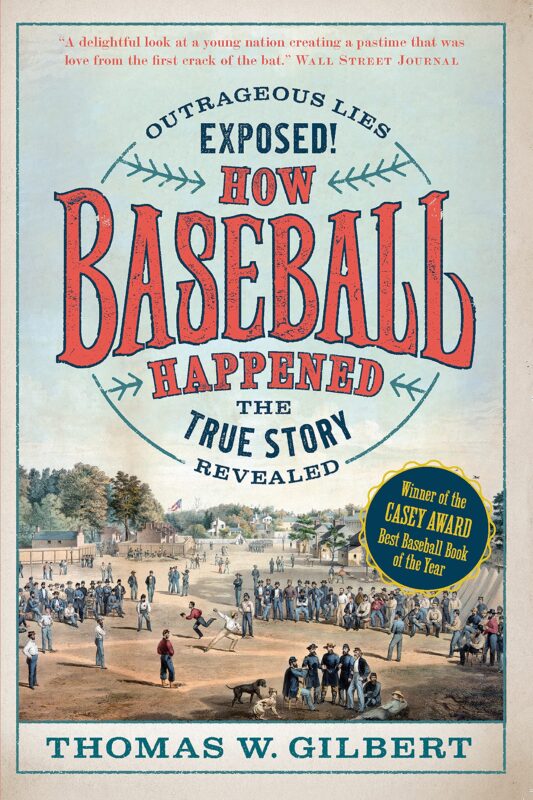 The names of baseball's superstars and legends have rung out through history, but the true origins of the sport don't bear any famous names. That's because baseball didn't begin with an already established all-star cast. Instead, it was created for and played by amateurs.
If you've ever wondered about how baseball became known as the national pastime, then this is the book for you. It's a window to an age when players had full-time jobs, businesses, and lives outside of the field, and many of them even fought on the battlefields of the Civil War. These were ordinary men with no face guards, gloves, or big money checks to keep them pitching, just a raw and fundamental love for this beautiful game.
Baseball was a sport invented for players, not spectators, and this is exactly how it was until hoards of fans started showing up to crash the party in Brooklyn during the tail end of the 1850s. It was only then that dollar signs entered the equation, and the first professional league was formed.
8. The Greatest Baseball Stories Ever Told: Thirty Unforgettable Tales from the Diamond by Jeff Silverman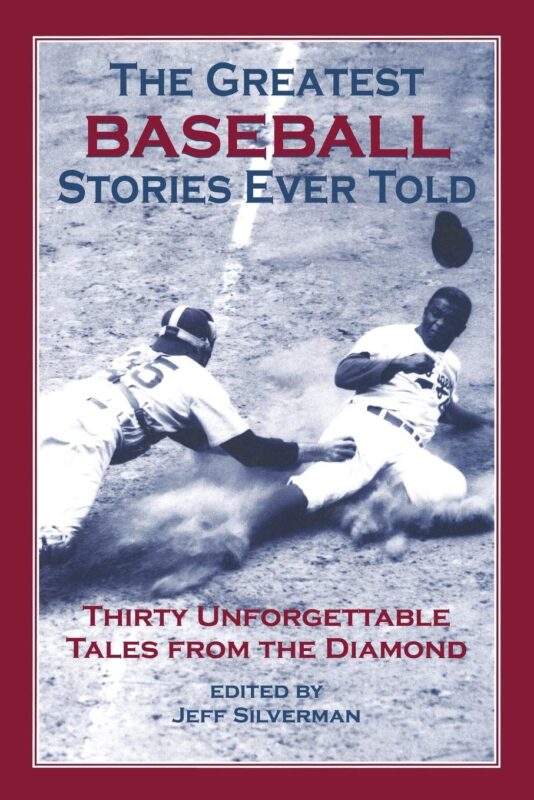 If you're not already a baseball fan, you will be after reading Jeff Silverman's fascinating book.
The sport's long and rich history is packed with interesting stories, such as Jackie Mitchell, the seventeen-year-old girl who managed to strike out both Babe Ruth and Lou Gehrig in quick succession.
Then there was Sandy Koufax, the first-ever MLB player in history to pitch four perfect games, earning him a place as the youngest ever player to enter the Baseball Hall of Fame.
And of course, not forgetting the streaker who interrupted play at Riverfront Stadium in July of 1970 to lock lips with catcher Johnny Bench, earning her the infamous title of the Kissing Bandit.
These are just a few of the fascinating tales inside this enlightening, heartwarming, and hilarious book of the greatest baseball stories ever told.
Conclusion
Baseball fans rejoice! There's an incredible number of amazing books about this beloved sport out there, covering everything from facts, figures, and stats to the untold stories of the early years on the field.
So, if you're looking for a way to get your baseball fix while you're waiting for the season to start, then the titles above are a great place to start. That being said, I'm sure the baseball super fans among us will have some great recommendations of their own, too. If that's you, why not drop me a comment in the box below and share some of your favorite home-run-worthy reads.