For centuries the exploration of feminist ideas has been a staple part of literature. From fiction books to non-fiction essays, studies, and historical accounts, women have been writing to empower other women well before we were able to vote. And today, feminist writers continue to fight the good fight with powerful, inspiring, and influential books that lead us ever closer to equality.
Below, I've put together a list of some of the most important classic and modern feminist titles ever written. Whether you want to learn more about the history of feminism and the early days of the movement, or you're looking for a contemporary read to inspire you to action, there's a book here for you.
The Best Feminist Books
1. Of Women and Salt by Gabriela Garcia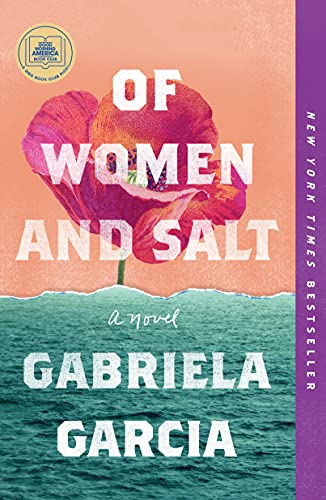 For centuries, Cuban women have battled against the patriarchy and the crippling machismo culture which permeates much of Latin American society. Yet Gabriela Garcia's dazzling 2021 debut novel is here to show us that the enduring power of women can never be suppressed.
Told through the eyes of five generations of women united by blood, secrets, and the stories passed between them, the story begins back in the 1800s with a woman named Maria Isabel. As the only female employee at a local cigar factory, she struggles to stand firm in her power in a time of rapid social change and extreme political upheaval.
Fast forwarding a century later to Fidel Castro's 1959 call to arms, and young Dolores is fighting her own war. Backed into a corner, she's forced to violent extremes in order to survive.
And now, in present-day Miami, her granddaughter Jeanette is still living in the shadow of her family's secrets. Emboldened by the fierce determination of the women who came before her, she travels to Cuba in search of answers, and ultimately, empowerment to stand in her truth.
2. The Handmaid's Tale by Margaret Atwood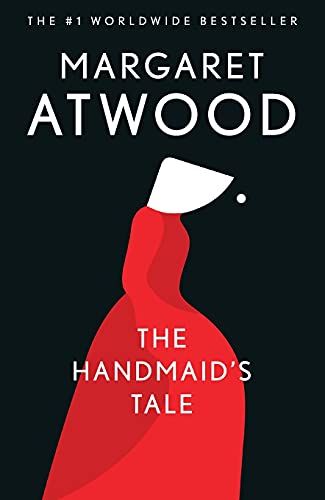 Margaret Atwood's bestselling dystopian novel is many things to many people, but more than anything, it's a feminist text. Atwood's terrifying imagined world explores the oppression of women and their treatment by the patriarchy in the most extreme ways.
In this dystopian society, a woman's worth is determined only by her ability to reproduce. Her power has been violently stripped away by breaking her spirit, denying her education, and forcing her into a life of slavery. She's left with nothing more than the desperate hope that this month she'll fall pregnant to her captor; otherwise, her life hangs in the balance.
Yet she remembers a time before the grip of oppression when she was able to make her own way in the world, to learn, love, and live freely. That fierce, independent spirit is still burning deep down inside of her, driving her forward in the face of unthinkable injustice.
3. A Room of One's Own by Virginia Woolf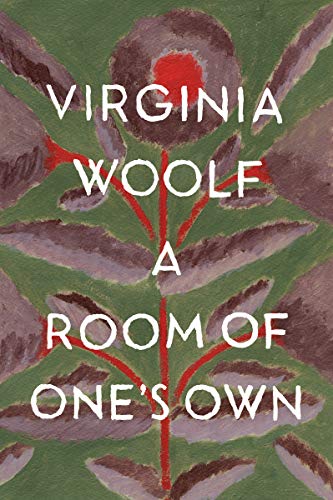 This extended essay from Virginia Woolf is based on her lectures at Cambridge University back in the 1920s. It's considered a landmark feminist text and a must-read for anyone wanting to learn more about women's struggles during the early part of the 20th century.
Through the voice of a fictional narrator, Wolf employs metaphors to explore the injustice faced by women in literature, both as writers and as the characters by which they are portrayed.
Using allegory, she explains how the patriarchy intentionally suppresses female power and potential. To quote her famous line, "a woman must have money and a room of her own if she is to write fiction." But in a system actively designed to keep females powerless and dependent, that's not an easy feat.
4. The Golden Notebook by Doris Lessing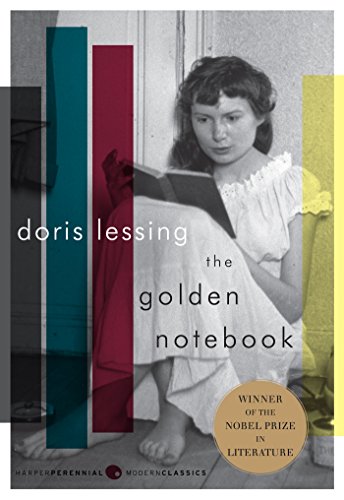 Doris Lessing's Nobel Prize-winning 1962 novel is a bold and fearless exploration of the taboos which surrounded women during the mid 20th century.
This patchwork of stories is told from the perspective of Anna Wulf, a writer struggling with declining mental health. She records the intricate details of her life in her four notebooks, each one color-coded. Black is a memoir of her time in pre-WWII Africa, where she found the inspiration for her novel, red documents her role as an active member of the Communist Party, yellow is a novel in progress; a blow by blow account of the end of a passionate love affair, and blue is where she records her memories, reflections, feelings, and desires; her own personal journal.
Each of Anna's notebook entries is interspersed among another story, Free Women. Through Free Women and the four notebooks, we get to know the protagonist not as a whole person but as a fractured, divided, and chaotic sum of many different parts.
But now, by telling her stories through the written word, she begins to unite her many parts in the form of The Golden Notebook.
5. My Own Story by Emmeline Pankhurst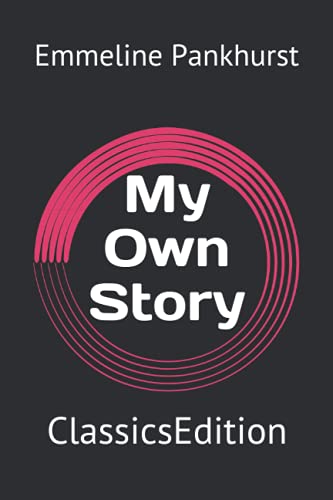 My Own Story is the fascinating memoir of British political activist and suffragette Emmeline Pankhurst. As the UK suffrage movement leader, she played a crucial role in securing votes for women after a long and arduous battle against the patriarchal governments of the time.
Written in 1914, at the dawn of WWI, Pankhurst explains her deeply held beliefs and advocates for her political cause. She describes the landmark events of the suffragette movement, from the speeches, petitions, and rallies to their militant actions, which led to Pankhurst's repeated imprisonment.
Her eye-watering accounts of life inside the British prison system describe the vermin, disease, violence, and torture she and others endured. And all of this for one simple demand; equality for women.
Pankhurst's memoir is a captivating story of a woman whose determination, grit, and resilience secured the freedoms of future generations of women.
6. We Should All Be Feminists by Chimamanda Ngozi Adichie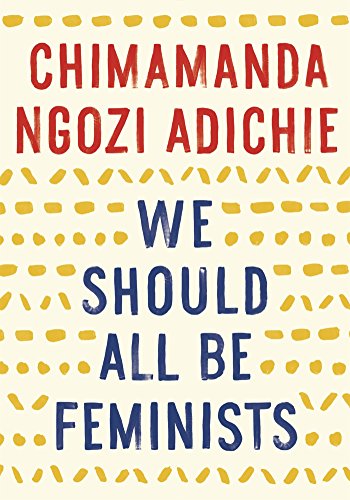 Novelist Chimamanda Ngozi Adichie's empowering essay is a feminist manifesto and a rallying cry for all women to lead the way in creating an equal world for everyone.
Inspired by her hugely influential TED talk, Adichie asks us to look beyond the limitations of present society and envision a better, fairer, and happier world where both men and women are free to live their truth.
But, she argues, to get there, we need to strip away divisions of the past and replace them with awareness, inclusion, and understanding. She offers her own unique definition of what it means to be a feminist in the modern world and why we should all be one, too.
7. Bad Feminist by Roxane Gay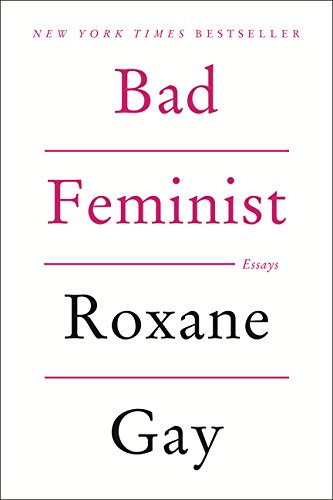 Bad Feminist is a series of witty and insightful essays from bestselling author and social commentator Roxane Gay. Each essay takes us on a journey of discovery through her perspective as a woman of color in 21st century America.
It's a deep dive into the many contradictory nuances of this wise and powerful woman, but even more so, it's a commentary on our broken society. She explains how the culture we consume shapes the world we live in and that ultimately, the power to create a better world for women in the future lies in all of us.
After all, as Gay says herself, "Feminists are just women who don't want to be treated like shit," and that's all there is to it.
8. A Thousand Ships by Natalie Haynes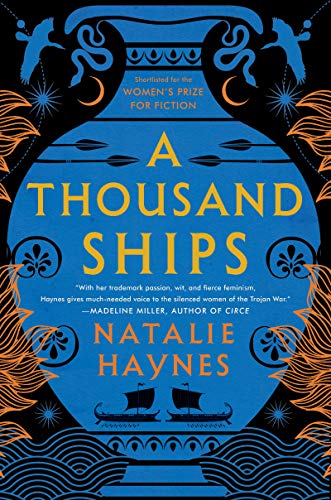 For millennia, the story of the Trojan War has been defined by men, with the likes of Achilles, Odysseus, Agamemnon, and Diomedes dominating the narrative. And all the while, the women embroiled in this ancient story have been sidelined and forgotten. But now, thanks to Natalie Hayne's captivating novel, they finally have a voice, and the stage is all theirs.
This all-female retelling of an epic tale offers a fascinating insight into the lives of these ancient women, girls, and goddesses, looking at the events and actions that took place during this long and bloody war from a whole new perspective.
Narrated by Calliope, the goddess of eloquence and epic poetry, the book reads like an anthology of short stories that give us a unique window into the world of each of these underrepresented characters.
If you're a feminist whose also a fan of Greek mythology, this book is a must-read.
Conclusion
It's hard to know where to start with so many amazing feminist books to choose from, so I hope this list of classic and contemporary titles has helped you to narrow down your options.
Many of these best-selling books have had a profound impact on the world and helped to shape the society we live in today. And with plenty of work still to be done, they remain essential reading for anyone interested in learning more about women's fight for equality.
What are your favorite feminist books? Let me know in the comments below!
Bonus Read:- 7 Best Sex-Positive Books to Read in 2021