Alice Oseman is the best-selling British author behind the smash hit Heartstopper series.
Oseman has been writing young adult fiction since she was at school. By the age of seventeen, she'd already secured her first publishing deal.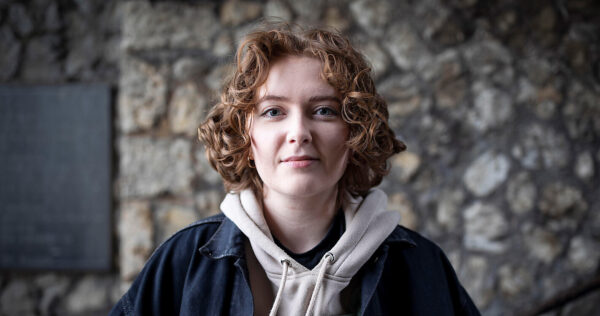 Since then, she's created a critically acclaimed series and several standalone novels and novellas. And she's even branched out into the world of television, adapting her lauded Heartstopper series into a BAFTA award-winning TV show.
So, if you love inspiring YA fiction, check out Alice Oseman's work.
Alice Oseman's Books in Order
Alice Oseman has multiple graphic, standalone, and novellas to explore. I'll give you a full rundown of them in this post. I'll also briefly summarize each title to help you decide where to begin your reading journey.
The Heartstopper Books
Alice Oseman originally published Heartstopper as a series of webcomics. But as their popularity soared, they were made into printed graphic novels, which the author herself beautifully illustrates.
This young adult LGBTQ+ series follows the lives of Nick Nelson and Charlie Spring, British schoolboys who fall in love. But, of course, their romance comes with challenges.
Nick, a popular year 11 rugby player, has only just discovered that he's bisexual. Meanwhile, Charlie suffers from an eating disorder and has been outed against his will. But together, they learn to overcome whatever hurdles life throws at them.
Oseman introduced us to Nick and Charlie in her 2014 debut novel, Solitaire. They later appeared in their novella, Nick and Charlie, before becoming the protagonists of their very own series.
After the huge success of the web comics and subsequent graphic novels, Oseman rewrote the series for TV. Netflix immediately got involved, and the smash hit Heartstopper TV show was born.
The show, starring Kit Connor and Joe Locke as Nick and Charlie, premiered in 2022, and it became an immediate sensation with teens around the globe. Two more series have been commissioned since then, so watch this space for more of Nick and Charlie's TV-based adventures coming soon.
The Heartstopper Books in Reading and Publication Order
Four Heartstopper graphic novels are in the series, with a fifth due to hit the shelves at the end of this year. The reading order for this series is nice and easy. Each book is numbered, so follow along with the list below.
1. Heartstopper: Volume 1 (2018)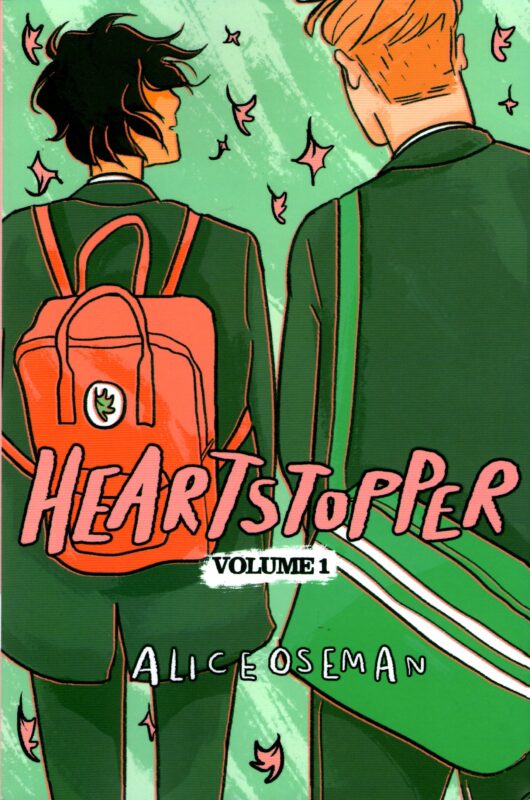 Charlie Spring is a shy, sensitive guy who never expected a cool kid like Nick Nelson to fall for him. But one day, this unlikely couple-to-be sits together in class, changing their lives forever.
It begins as a warm and intimate friendship, as Charlie and Nick open up to each other about their private struggles and their hopes and dreams for the future. And before long, their friendship becomes something more unexpected and wonderful.
2. Heartstopper: Volume 2 (2019)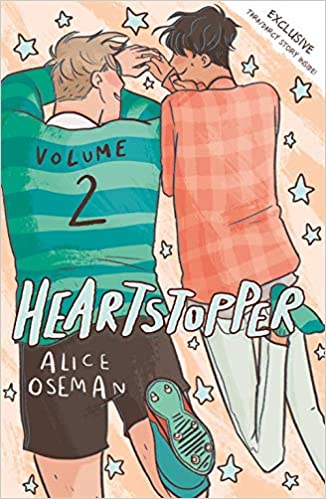 Charlie and Nick were best friends, but in the aftermath of 'the kiss,' their relationship changed.
Charlie worries that Nick isn't interested. After all, he's never liked guys in that way before. But Nick is beginning to see himself and Charlie in a new light.
3. Heartstopper: Volume 3 (2020)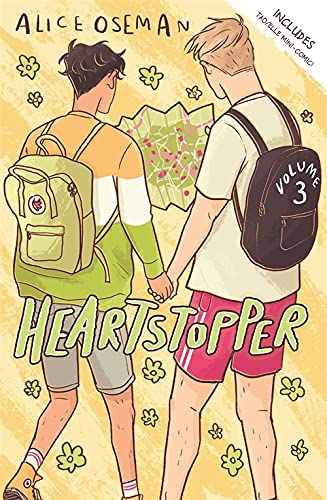 The relationship between Charlie and Nick is finally official. Nick has finally decided to inform his mother about their relationship. But it's not just his mother that they need to come clean with; all their mutual friends need to find out sooner or later.
At first, they try to remain low-key. But during a school trip to Paris, keeping their relationship under the radar became harder than they thought.
4. Heartstopper: Volume 4 (2021)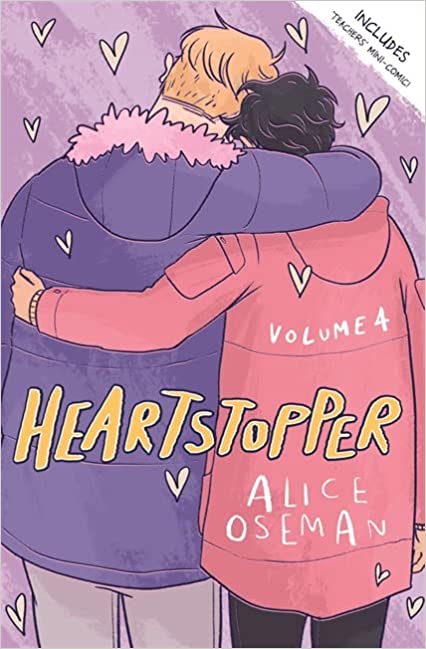 Charlie and Nick are still head over heels for each other. Charlie is gearing up for the next milestone in their relationship, uttering those three little words: I.love.you.
For Nick, the feeling is mutual. But he's concerned about Charlie too. He might have an eating disorder, and Nick needs to figure out a way he can support him. Not only that, but it's finally time to come out to his dad, and he's terrified about how that conversation might go.
5. Heartstopper: Volume 5 (due to be published in December 2023)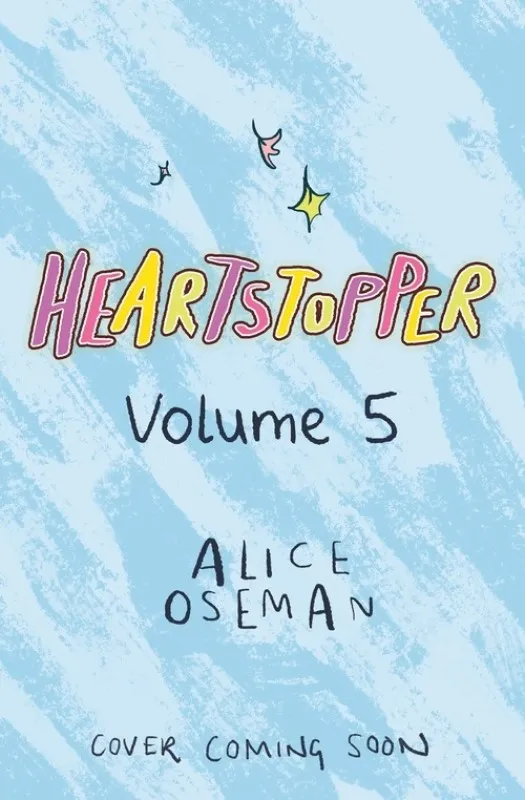 Things couldn't be better between Charlie and Nick. They've finally declared their love for one another and are ready to take things to the 'next level.' Charlie's mum is on board with him staying the night at Nicks. Well, almost on board.
But Nick is due to head off to university soon, and everything is about to change. Can their relationship survive the challenge?
Alice Oseman's Standalone Titles
Alice Oseman has several standalone novels and novellas to explore alongside her hugely popular Heartstopper series.
Several of the titles on the list feature the familiar and loveable characters, Charlie and Nick. So, if you've finished the main series, try these books.
Below is a list of Alice Oseman's standalone books in the order they were published.
1. Solitaire (2014)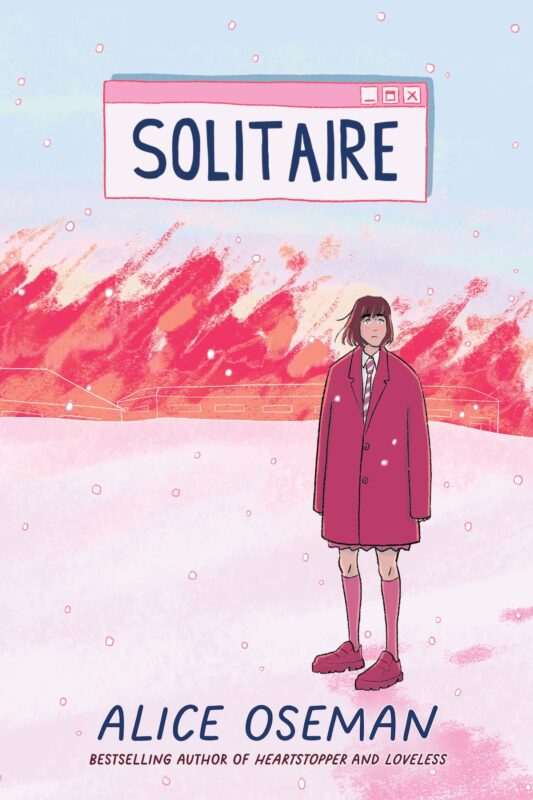 Sixteen-year-old Tori Spring has alienated herself from pretty much everyone. And that's exactly the way she wants to keep it. But then, she meets the new kid in school, Michael Holden. Michael refuses to let her ignore him, and he forces himself into her life, whether she likes it or not.
But as much as she despises having a new friend, Michael's presence slowly brings Tori back to life. And when the pair become embroiled in an elaborate school prank, it becomes just the kind of distraction she needs.
2. Nick and Charlie (2015) (novella)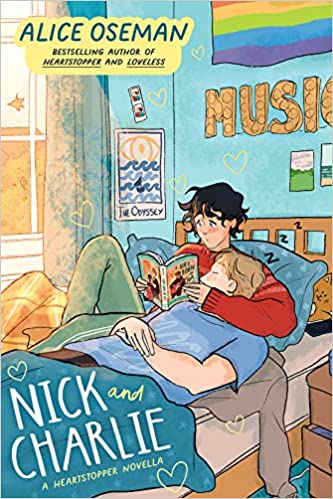 Nick and Charlie have been together for two years and are madly in love. They spend almost every waking hour together, and that's exactly the way they like it.
But the clock is ticking, and soon, Nick will have to leave for his first year at university. Meanwhile, Charlie, who is a year below him, will be forced to stay behind in Sixth Form.
They both want to believe their love is strong enough to survive the distance. But are they being realistic, or is their picture-perfect romance about to end?
3. This Winter (2015) (novella)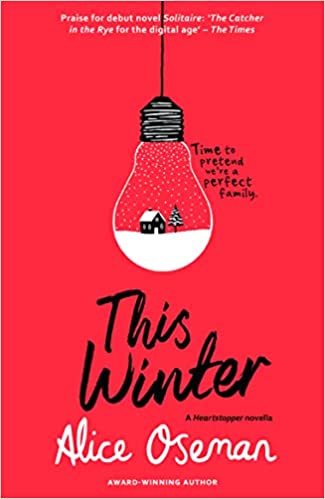 Christmas is a difficult time for siblings Tori and Charlie Spring. But this is the first year since Charlie had his mental health crisis, and it's gearing up to be worse than most.
It's been a tough winter for them both, and the festive season is looming over them like an ominous cloud. But together, they know they can get through it and live to fight another day.
4. Radio Silence (2016)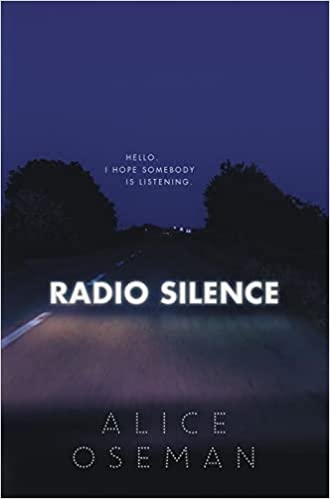 Frances has dedicated herself to earning a place at her dream university. She studies day and night to get the grades she needs, yet deep down, she's harboring a secret and hiding her true self from the world.
But when she meets the creator of her favorite podcast, he opens the door for her to become the person she always knew she was.
Yet her path to freedom is paved with broken promises, disappointment, and betrayal, and she will need all of her courage to stand in her truth and stay true to the real Frances.
5. I Was Born for This (2018)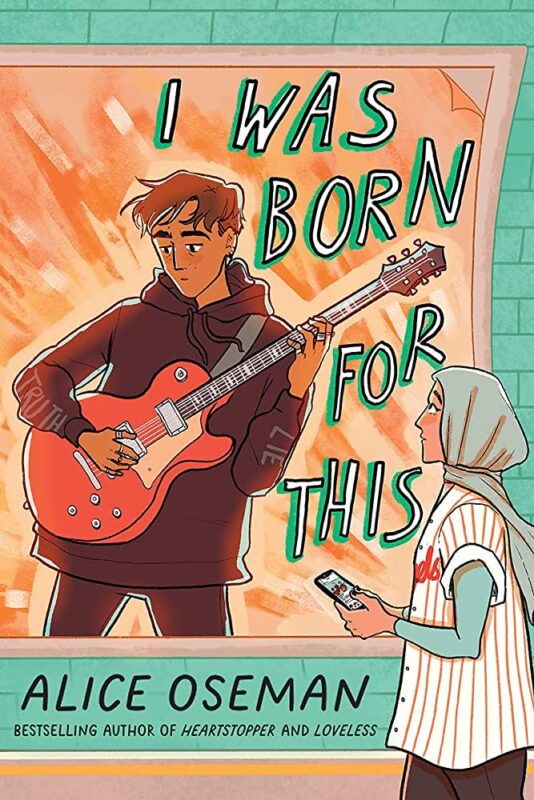 The Ark is the biggest boyband around, taking the world by storm. They have millions of adoring fans, including Muslim teenager Angel Rahimi. Angel lives and breathes The Ark, but her family doesn't approve of her fandom.
Meanwhile, The Ark's trans frontman Jimmy Kaga-Ricci is living the dream, touring the world with his best friends and making music he loves. But like Angel, Jimmy is also hiding a secret. And when the pair are thrust together, they discover a way to finally be the bold and authentic versions of themselves they'd always wished they could be.
6. Loveless (2020)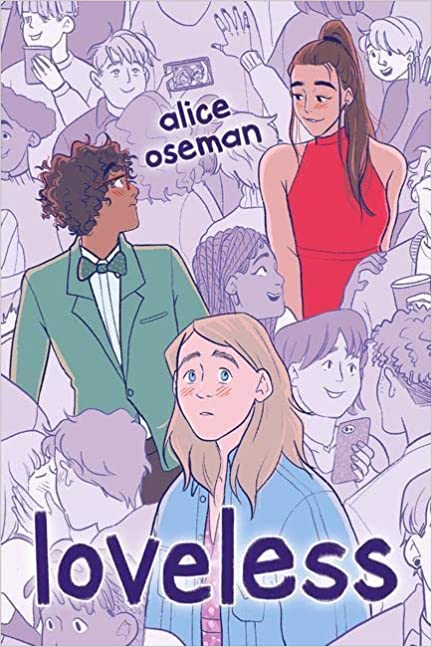 Georgia feels different from all of her friends. Unlike them, she's never had a crush on anyone, and the idea of kissing or making out with someone makes zero sense.
But it's not until she starts college that she realizes there's a name for people like her. Georgia is asexual/aromantic. She's the same person she's always been, but she finally has a way of describing her true identity to the people she loves.
Conclusion
Alice Oseman is one of the leading YA authors of today. Her heartwarming coming-of-age stories have inspired teens worldwide to live authentically and without shame.
Are you already a fan of Alice Oseman's work? If so, I'd love to hear your reviews and recommendations. Please drop me a comment in the box below!