Martin Walker is the best-selling British author behind the internationally acclaimed Bruno, Chief of Police series. These cozy mysteries set in the picturesque French countryside have made him a famous name around the globe. But he also has several gripping standalone thrillers and a selection of fascinating nonfiction works to explore.
So, Martin Walker's books are well worth a read, whether you're in the mood for a classic whodunit with a continental twist or looking to learn more about politics, history, and the natural world.
Who is Martin Walker?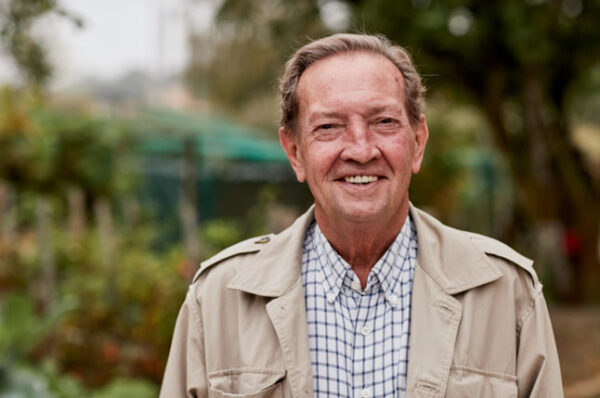 Before diving into Martin Walker's bibliography, let's learn more about the man behind the books.
Walker was born in Scotland in 1947. Growing up, he attended Harrow Country School for Boys before studying at the University of Oxford's Balliol College.
After graduating, he built a reputation as a distinguished reporter. He joined The Guardian newspaper in 1971 and worked in various journalistic roles. Eventually, he climbed the ladder to become the publication's European editor and assistant editor.
Walker spent 28 years at The Guardian. He penned some of his earliest standalone novels and several acclaimed nonfiction titles during this time.
After retiring from The Guardian in 1999, he became an international correspondent at the United Press International (UPI), where he stayed for the rest of his career. Even today, he still holds the title of the news agency's Editor-in-Chief Emeritus.
While working as a correspondent at UPI, Walker began formulating the ideas for his internationally acclaimed mystery series, Bruno, Chief of Police. Walker owns a home in the Périgord/Dordogne region in Southern France, and this beautiful backdrop inspired his books.
And so, in 2008, the Bruno series debut was published, and Martin Walker, already a world-famous journalist, became a world-famous mystery author, too.
Martin Walker's Books in Order
Martin Walker has written many captivating works, and knowing where to begin can be challenging. So, in this post, I'll give you a full rundown of every book the author has published to date so that you can get started on your reading journey right away.
The Bruno, Chief of Police Books
This charming mystery series takes us to the scenic community of St. Denis, nestled on the banks of the Dordogne River in the southwest corner of France. Here we meet Benoît "Bruno" Courrèges, Chief of Police and the only police officer in the entire town.
Bruno is unconventional in his approach to fighting crime. As a former soldier, he's seen more than his fair share of aggression on the battlefield, so he prefers a more relaxed pace of life these days.
He never carries his state-issued gun, and his handcuffs no longer have matching keys. Nevertheless, Bruno upholds the law with his gentle powers of persuasion and undeniable charm.
The Bruno, Chief of Police Books in Reading and Publication Order
Each of The Bruno Chief of Police books tells a different story so that it can be read as standalones. The characters and their lives overlap and intertwine from book to book. So, to get the most out of the series, follow the publication order listed below.
1. Bruno, Chief of Police / Death in the Dordogne (2008)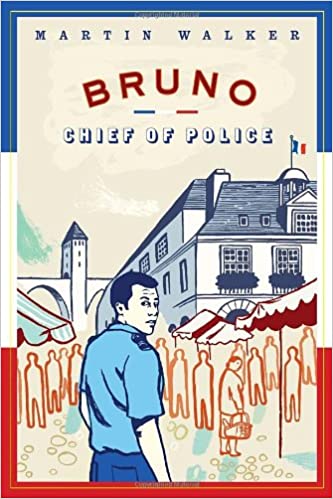 Bruno is embracing the pleasures of country life and taking a relaxed approach to law enforcement, and that's exactly the way he likes it. But when an elderly North African man turns dead with a swastika carved into his chest, Bruno's leisure time is put on hold.
It turns out that the victim fought in the French army, and now, this loveable chief of police must join forces with a young female Parisian cop to catch the killers.
At first, they suspect a group of anti-immigrant militants murdered their man. But as they dig deeper into his past, it becomes clear that the assassin had a more complex and sinister motive that leads back to the darkest days of World War II.
The Bruno, Chief of Police Short Stories and Novellas
Alongside the main Bruno, Chief of Police novels, Martin Walker has also penned several short stories and novellas which complement the series.
These stories can be read as standalone titles. However, if you prefer to follow Bruno's official timeline, skip ahead and follow the chronological reading order further down this post.
To begin with, here's a list of the Bruno, Chief of Police Short Stories and Novellas in the order they were published.
1. Bruno and the Carol Singers / Bruno and le Pere Noel (2012) (short story/novella)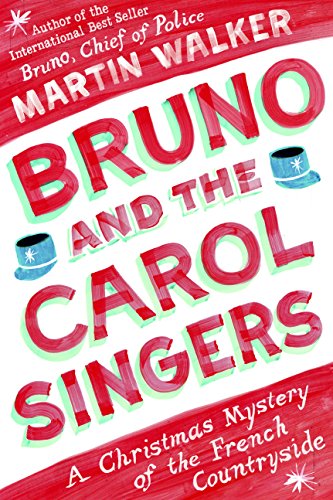 The picturesque village of St. Denis is experiencing its harshest winter in decades. As the snow falls on the steeply pitched rooftops, Bruno is busy organizing a Christmas to remember.
From donning his Santa suit and giving gifts to the local schoolchildren to setting up decorations and coordinating carolers, he's already got a lot on his plate. But then money from the festive charity collection goes missing, and it falls to Bruno to pull off a Christmas miracle.
The Bruno, Chief of Police Novels, Short Stories, and Novellas in Chronological Order
Each novel, short story, and novellas in the Bruno, Chief of Police series can be read as standalone titles. However, some readers prefer to follow Bruno's adventures chronologically and see how his character develops and evolves over the years.
If this sounds like you, stick to the reading order below.
Martin Walker's Standalone Novels
Martin Walker is most famous for his critically acclaimed Bruno, Chief of Police series. However, he's published several standalone titles, too.
Here they are in the order they were originally published.
1. The Infiltrator (1978)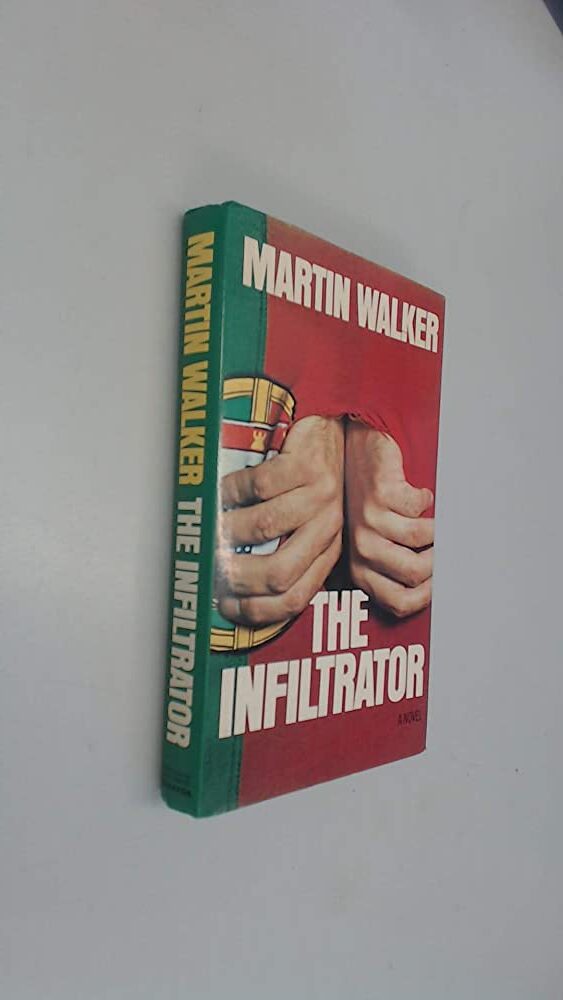 Martin Walker's Nonfiction Books
Martin Walker is a master of mystery fiction but has many nonfiction works that we can explore.
Here they are in the order they were originally published.
Conclusion
Martin Walker is one of the kings of cozy mysteries. His entertaining tales of murder and mayhem in the peaceful French countryside have delighted readers worldwide for over a decade.
Are you already a fan of this bestselling author's work? If so, I'd love to hear your reviews and recommendations. Please drop me a comment in the box below!