Greg Iles is a bestselling American author of multiple mystery, thriller, and suspense novels.
He's most famous for his gripping Penn Cage series, starring a fictional prosecutor-turned-writer of the same name. But this prolific author has plenty more work to explore, including two other series and several standalone novels.
Iles's writing career began in 1993 with the publication of his debut novel, Spandau Phoenix. Since then, he's become one of literature's most beloved contemporary thriller authors.
His novels are famous for their complex characters, heart-stopping plot twists, and skillful blending of history and fiction. So, if you're looking for a book or series to keep you on the edge of your seat, look no further than Greg Iles's work.
Who is Greg Iles?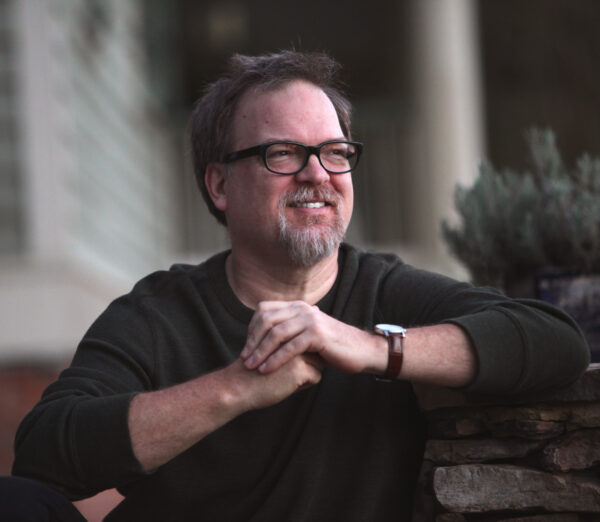 Before diving into Greg Iles's fascinating bibliography, let's learn more about his life and career so far.
Greg is an American citizen born in Stuttgart, Germany, in 1960, during his father's service at the US Embassy Medical Clinic. He grew up in Natchez, Mississippi, the setting of several of his bestselling books, and attended the University of Mississippi.
After graduating in 1983, Iles joined the rock band Frankly Scarlet and spent several years with them as a guitarist and singer-songwriter. But after marrying his wife, he quit the band and focused on writing his first novel.
Spandau Phoenix was published in 1993, and since then, his career has skyrocketed. He's become one of the most famous names in contemporary fiction, and his books have sold millions of copies around the globe.
But in 2011, Iles's success was threatened when he was involved in a catastrophic road accident. He sustained severe injuries and lost the lower part of his right leg. But thankfully, he survived the crash and even used his long road to recovery to write several of his most beloved Penn Cage novels.
During his rehabilitation, Iles joined the legendary lit-rock band The Rock Bottom Remainders, a group of keen musicians who also happen to be some of the world's most recognized authors. Fellow members include Stephen King, James McBride, and Matt Groening. In 2018, the band published a collaborative nonfiction memoir, Hard Listening: The Greatest Rock Band of All Time. They're still playing occasional shows together to this day.
​Greg Iles Books in Order
Greg Iles has three series and five standalone novels to explore, and in this post, I'll list them all in reading and publication order. I'll also provide a summary of each series to help you start your reading journey immediately.
The World War II Books
Greg Iles first made waves in the literary world with this thrilling duology, which revisits the harrowing events of World War II. The series debut, Spandau Phoenix, hit the shelves in 1993, and two years later, Iles followed it up with Black Cross.
World War II Books in Reading and Publication Order
There are two ways to read the World War II series. The first is to follow the original publication order. However, book one, Spandau Phoenix, is set in the present day. The events depicted in Black Cross occurred 50 years earlier. So, the author himself suggests reading the novels in chronological order.
Publication Order
Here's a list of Greg Iles's World War II books in the order they were originally published.
1. Spandau Phoenix (1993)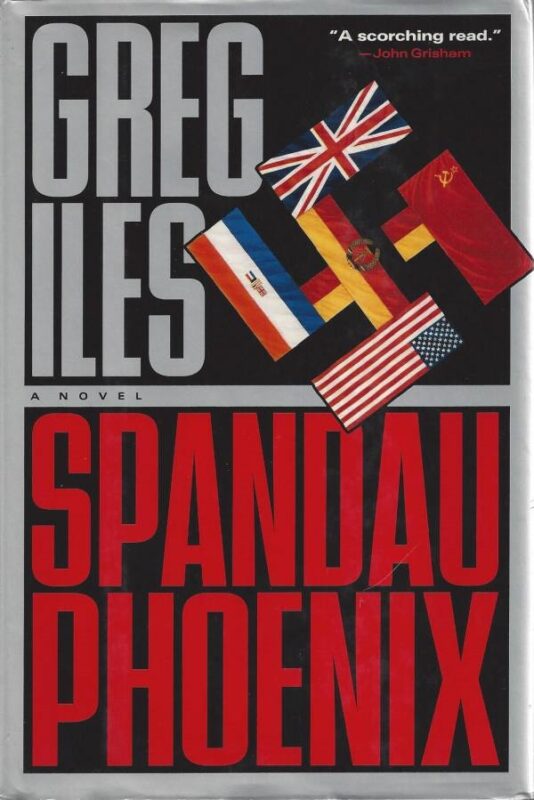 The notorious Nazi Rudolph Hess, aka Spandau Prisoner Number 7, passed away in 1987, but he left behind explosive secrets in a handwritten journal known as the Spandau Diary. The secrets are so earth-shattering that intelligence agencies around the globe are desperate to get their hands on them.
Chronological Order
Here's a list of Greg Iles's World War II books in chronological order, as recommended by the author.
1. Black Cross (1995)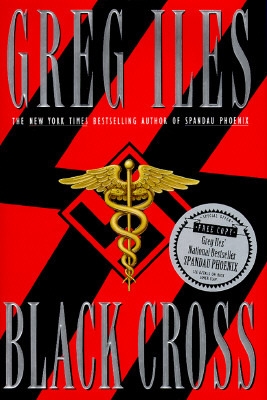 It was a cold January morning in 1944, and Allied forces were preparing for D-Day. But meanwhile, in a concentration camp in Northern Germany, Nazi scientists are testing deadly nerve gas on human beings.
So, two brave and determined soldiers are sent in to destroy the gas and the evil men using it. And they'll stop at nothing until their mission is complete, even if it means putting their own lives on the line.
The Mississippi Books
In 1997, Greg Iles published his third novel, Mortal Fear, kicking off a brand new series set in his home state of Mississippi. However, these psychological thrillers aren't a series in the strictest sense of the word. Each novel tells an individual story that is only loosely connected to the rest of the books in the series.
That being said, there is a crossover with the author's other popular series, Penn Cage. Penn's father, Tom, is featured as a supporting character in book five, Blood Memory. So, the author recommends reading book one of the Penn Cage series, The Quiet Game, before reading Blood Memory to get a better appreciation and understanding of Tom's character.
The Mississippi Books in Reading and Publication Order
The Mississippi books are interconnected by a common theme, but each one acts as a standalone. So, you can read them in any order you choose.
1. Mortal Fear (1997)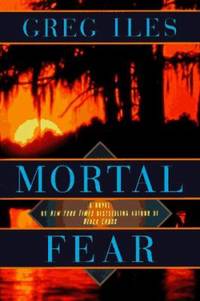 Harper Cole lives a double life. By day, he's a commodities trader working from his rural Mississippi home. But by night, he transforms into a systems operator for a top-secret VIP online erotica service whose clients are among the world's wealthiest elites.
But one day, a hacker turned serial killer breaches the network's seemingly impenetrable security and brutally murders six of the website's most valuable female customers. And now Harper Cole finds himself accused of the crime. So, he's left with no choice but to track down the elusive psychopath himself.
The Penn Cage Books
These books follow the gripping adventures of Penn Cage, a former prosecuting attorney who quits his high-stakes career in Houston to return to his hometown of Natchez, Mississippi.
Penn Cage is Greg Iles's most popular series of all, and the author is still writing new installments to this day. In June 2023, a brand new Cage novel is due to hit the shelves, and with any luck, there will be more yet to come. So, watch this space for more white-knuckle action and intrigue.
Penn Cage Books in Reading and Publication Order
The books in the Penn Cage series are interconnected. So, it's best to read them in the order they were published, listed below.
1. The Quiet Game (1999)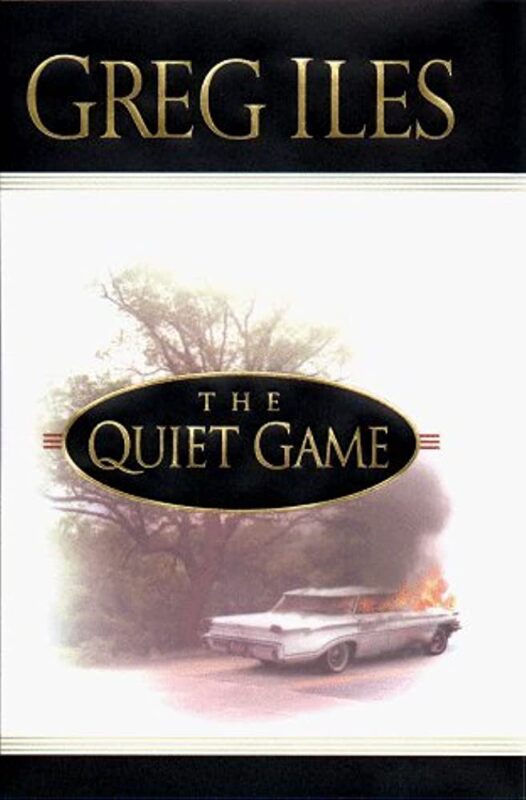 After the tragic death of his wife, Penn Cage is seeking peace and solitude. So, he and his young daughter head back to the familiar streets of his childhood in Natchez, Mississippi.
But peace proves impossible to find when, soon after he arrives, he's drawn into a historic, high-stakes murder case that divides his hometown in two.
With his father's life and legacy on the line, Cage must battle his enemies to uncover the truth in a community that would rather remain buried for good.
Greg Iles's Standalone Novels
Alongside his popular series listed above, Greg Iles has also penned several best-selling standalone novels. Here they are in the order they were published.
1. Third Degree (1996)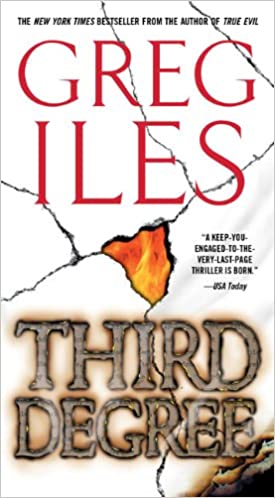 On the surface, Laurel Shields has a picture-perfect life. The thirty-five-year-old mother of two is married to the handsome Warren, a respected local doctor. Together, they share a beautiful, palatial home.
But recently, things have been falling apart behind the scenes. Warren's medical practice is being audited by the IRS, and the stress is sending him into a state of oblivion. And meanwhile, Laurel has just discovered she's pregnant with somebody else's child.
She hides the evidence, or so she thought. But when Warren discovers the truth about his wife's affair, a horrifying hostage situation ensues. Suddenly, their once happy home is transformed into a torture chamber as their marriage and the trust they once had for one another are torn into pieces right in front of their children's innocent eyes.
Conclusion
Greg Iles's books are packed with fast-paced action, adventure, and blood-curdling thrills and chills. So, if you're looking for a new novel that will keep you reading way past bedtime, you won't want to miss this best-selling author's work.
Are you already a fan of Greg Iles's books? If so, I'd love to hear your reviews and recommendations. Drop me a comment in the box below!