E-Readers are here to stay
Trust us, we know that nothing can replace the experience of turning the pages on a real book. We experience a blissful euphoria when the tip of our index fingers touch those paper pages. The nostalgia of sitting at a table, surrounded by large shelves of books is pure bliss. Some of us feel disloyal when considering buying an e-reader. We fear that we are cheating on our beloved. But to be the best ereader you can be, embrace the fact that traditional printed books are not in competition for the heart of a bookworm. These two can work together to maximize the flexibility of your reading needs.
E-readers have so many advantages, and it's O.K. to embrace the evolution of books, words, and ideas, while still romanticizing their ancestral history. Consider what it was like before we created lights for night-time reading. Imagine if we never opened our lives to new things.
The best e-readers are complementary to your love of reading.
But as life is now far different from how it was when paperbacks were first invented, ebook readers have come in handy for modern day's readers. Even the most "stubborn" book collectors can't resist the convenience and the great reading experience a Kindle can offer.
(Pssst– Already convinced? Check out our comprehensive guide… Top 7 Best Ebook Readers of 2018)
Here are 10 reasons why you should buy an e-reader ASAP.
1. No more lugging of piles of books
That predicament when you really want to bring some more books to read while you travel, but you need space in the suitcase for other essential things!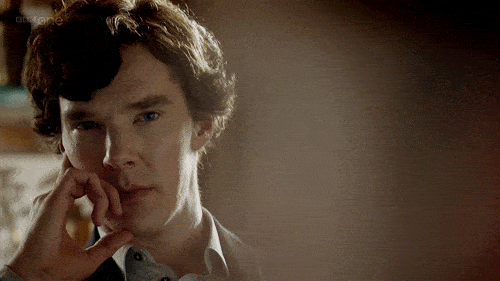 With an ereader, things are so much easier. Even the biggest ebook readers weigh only a few ounces and take much less space than a mini book. And there are like a thousand books in it – you can bring as many as you want and read any of them as you like!
2. Find your book within seconds
It's nice to have a big library of physical books in your home, and with a little of organization it's not too difficult when you want to find your books.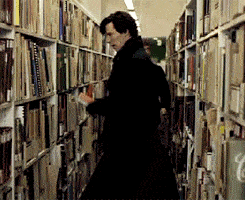 However, when you're looking for an old book for reference, it's so much faster and easier on an ereader! Just type the keywords in, and there you go! You can get to the exact line you one in a matter of seconds!
3. Read LOTR while waiting in queue
Since most ebook readers are so light and small, and much thinner than a book, you can literally put them in your pocket and hold them to read in one hand.
That allows you to read big books while waiting in line at a noodle shop or while chilling at a park. You can bring your books everywhere and read them whenever you want, without the need for a table to place it on. It makes reading so convenient.
4. Ereaders save time. Sooooo much time.
Bookstores are a nice place to chill at (to us bookworms anyway), and it is a privilege to spend your time to check around the shelves, enjoying the great feeling of turning the pages.
However, when you simply don't have the time and still want to read that newly released book everyone is talking about, you can always buy it with a few clicks on Amazon. You can even read some pages, and see reviews from people who bought and read the book. All at the comfort of your own home. Also, there's a good chance you can buy it for free if you're enrolled in Kindle Unlimited or Prime Reading.
5. Learn new words conveniently and quickly.
I once found myself pressing on a word while reading a paperback, thinking the definition would somehow appear.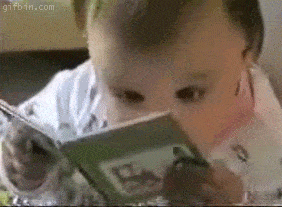 Reading on an ereader is faster. It has built-in tools to help with your comprehension of the book. For example, Kindles have a built-in dictionary, and are so smart they save words you have checked into a list so you can review them later. You can also use their X-Ray tool to find the different contexts in which the words are used. To a language learner like me, this is gold!
6. Ereaders offer personalization
Not everyone has the same eyesight and this is why an ereader is much better than printed books: you can choose the font size that is most comfortable to your eyes, and even the font style! On some good ebook reading devices like the Kobo Aura One for example, there are as many as 24 font sizes – you will certainly find one that is pleasant to your eyes and prevents eye strain, headache, and bad postures!
7. Easy sharing nurtures book loving community
Many ebook reading devices allow you to share your books with your friends – just like you do physical books. For example, you can borrow books from your friends on the Nook for 14 days. While using Kindle, you can even share the book to read at the same time as your book partner – which you can't with a physical book.
8. Books in *your* language while abroad
I knew that there are more languages on this planet than just English, but I never really understood the underlying problems with it. Until I lived in Taiwan for a while, where English books are not that easily available.
It was so hard to get newly released, and even old English books, unless they're in the top list of The New York Time's best sellers. With a Kindle though, you can download loads of the latest books from the Amazon library. No more furious trips to the bookstore to buy loads of books every time you fly back to visit your family!
9. Ereaders help the planet.
An average book has several hundreds of pages. If you're a casual reader and read an average one book per month on an ebook reader, you will save thousands of sheets of paper in a year. If you're environmentally conscious, which most readers are, an ereader is your best friend to enjoy your favorite activity. Physical books, while being great in creating a nice looking reading room, are actually doing so at the expense of the natural environment.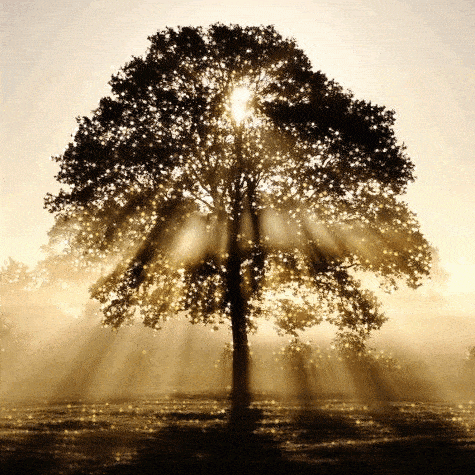 10. Battery lasts forever
The thing about electronic devices is that they need energy to run, which if you have an iPhone can be quite annoying as most need to be charged every day or two.
Ereaders are totally different. Even if you're an avid reader who spends long hours reading every day, an average Kindle can last for at least a week. For casual book lovers who read about an hour a day, charging your device twice a month is sufficient. The best ereaders can last for as long as two months on a single charge!