How do you choose the best reading chair? Well, it depends on what you value in a piece of furniture.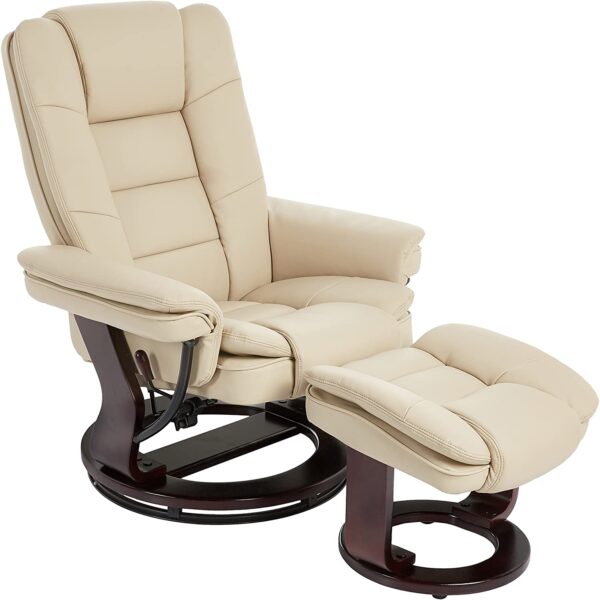 Our Top Recommendation for Reading Chair!
This uber-plush JC Home leather recliner has a deep mahogany wood base for both stability and style. It swivels 360 degrees to face any direction, and it also comes with a matching stationary ottoman.
*We earn a commission if you make a purchase, at no additional cost to you.
There are lots of important aspects to look at in each reading chair. These include:
The type of fabric,
Level of quality,
The material of chair base (wood or metal),
Reclining or not,
Comfortability, and
Back support.
The best reading chairs typically have cushioned armrests, they recline slightly or swivel, and have some sort of adjustable leg rest that is either attached or detached.
Most people want to be relaxed but slightly sitting up at an angle so that they can see their book but also be comfortable.
Each of the reading chairs below is best for a particular aspect, like for comfort, affordability, or back support.
Our top pick for the best reading chair overall, is the Mid Century Lounge Chair with Ottoman. Read on for a comprehensive review of the best reading chairs of 2021.
Best Reading Chairs of 2023
If you're having trouble deciding which kind to get, think about what the perfect reading chair would have and then go from there.
This plush recliner and matching ottoman checks all the boxes for both comfort and style.
The luxuriously padded seat, back, arms and headrest are upholstered in super-soft yet durable bonded leather, which looks great and feels gentle and snug against your skin.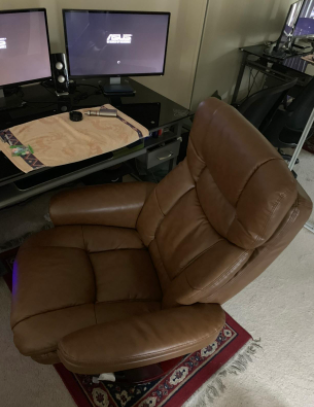 Plus, the durable solid wood base has a classic mahogany finish that adds some serious style points to any room while also making it solid and strong.
This reclining chair also swivels so you can turn to face multiple directions, and there's also a matching ottoman so you can put your feet up and relax.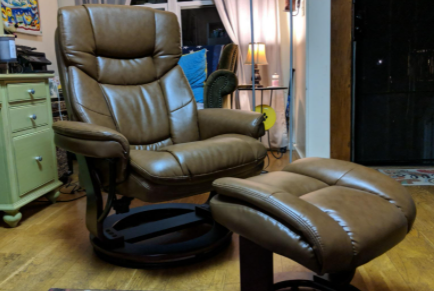 Although it's not the cheapest reading chair out there, it's an absolute steal compared with many similar designer products on the market.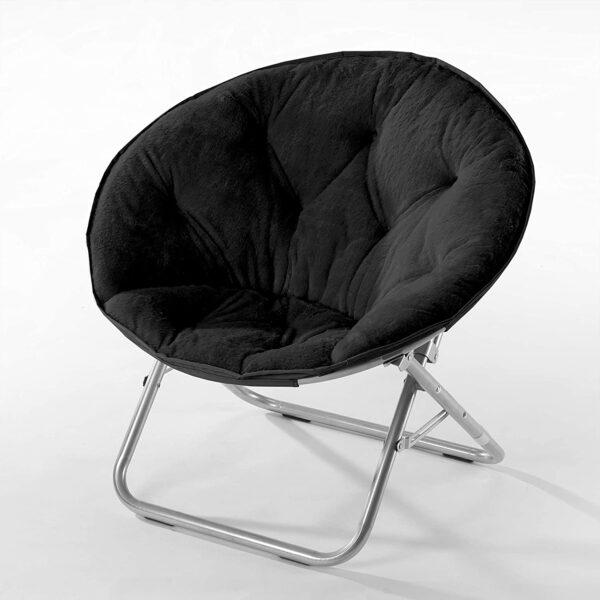 Although some similarly designed folding saucer chairs are cheaply made and don't last a long time, this chair is much better quality and a lot more comfortable.
It's even rated on Amazon as "Amazon's Choice" and has a 4 out of 5-star rating by customers.
This will be a good chair to have if you don't have a lot of space available or if you will need to put it in storage since it folds up easily.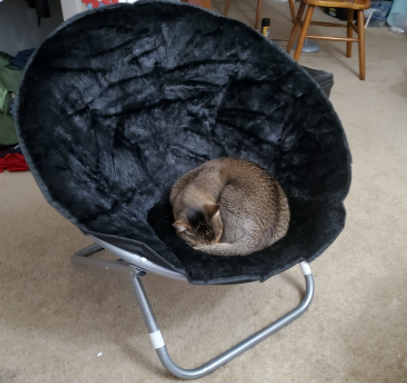 If you don't like the gray color, there are lots of other color choices. You can get one in black, blue, blush, brown, light blue, navy, mint, silver, pink, purple, red or white.
So, lots of options to choose from to match any room.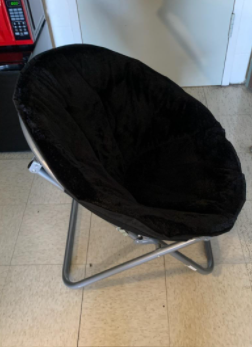 The size of it fits most adults and young adults. It's not children's sized.
However, there are children-sized chairs similar to this available if that is what you are looking for.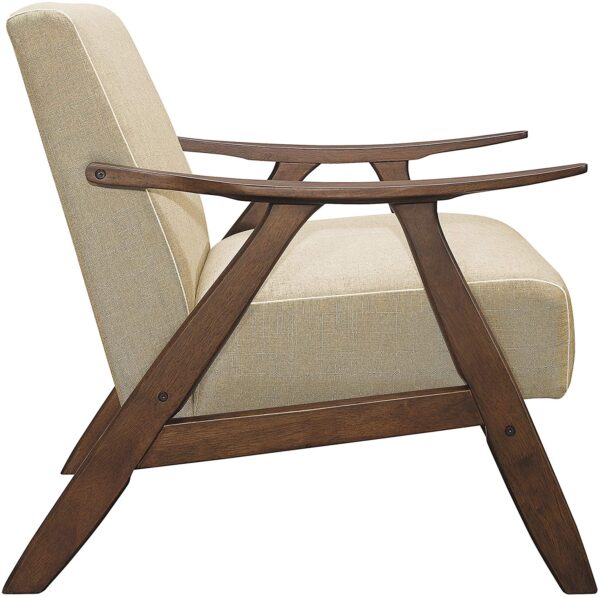 This contemporary chair looks fantastic in any home with modern décor. There are five colors to choose from; blue, brown, dark gray, gray, and orange, so you're bound to find the perfect shade to match any room.
The solid, smooth mahogany frame also adds a touch of elegance and class and blends well with most interiors. But just because this chair is stylish doesn't mean it's not comfortable too.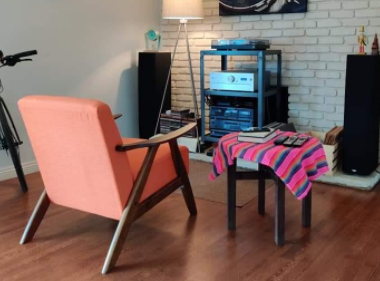 The generously padded seat and super soft fabric upholstery make this a cozy place to sit and read even for extended periods of time.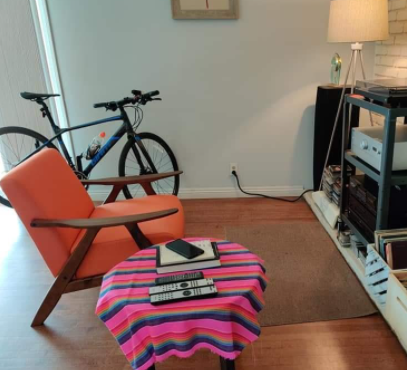 The only downside is that the arms aren't padded, but if they were, you'd lose the sleek aesthetic of the curved wood, so if you're looking for a chair with visual appeal, it's well worth the compromise.
Best Leather Reading Chair
Leather is always a good choice for material because of how easy it is to clean spills. When other types of fabric would quickly absorb liquids, leather does the opposite by expelling them.
Something that is spilled on high-quality and water-resistant leather simply sits on top of the fabric until it is wiped off, leaving no trace behind. This also reduces the likelihood of a stain developing.
The chair comes in an attractive beige color. Other color options include black, brown, and palomino.
It will look nice with any other furniture you have around it, especially because of the dark wood base that it stands on.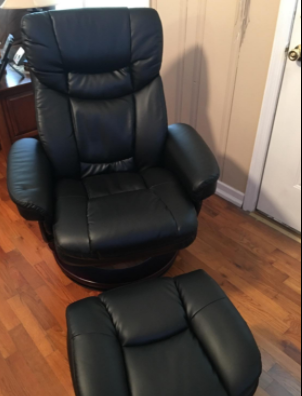 The base of the main chair swivels smoothly in a circle; the matching ottoman, however, does not, it is stationary.
Once you buy this chair from Flash Furniture and it is delivered, there is very little assembly required to get it set up.
It's always a pain when you buy new furniture and then find out that it's going to take hours to build.
It has a decent price point for the quality and is a really nice reading chair. Not all reading chairs can perfectly combine looks with practicality.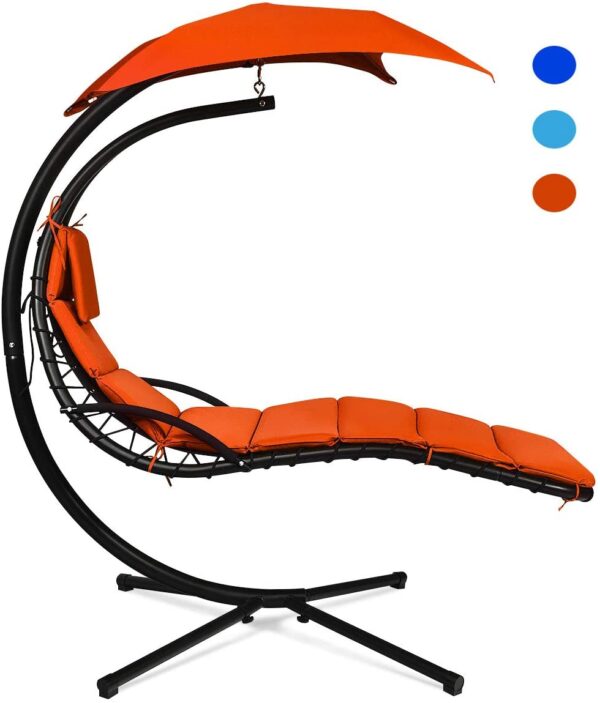 This outdoor reading chair is as comfy as it is cool. The unique ergonomic hanging design makes it wonderful to relax on. It rocks you gently back and forth in a comfortable reclined position, mimicking the feeling of chilling in a hammock on the beach (cocktail in hand, of course).
The solid frame is made from heavy powder-coated steel, which is completely rustproof, plus it's super strong and supportive, holding up to 330lbs.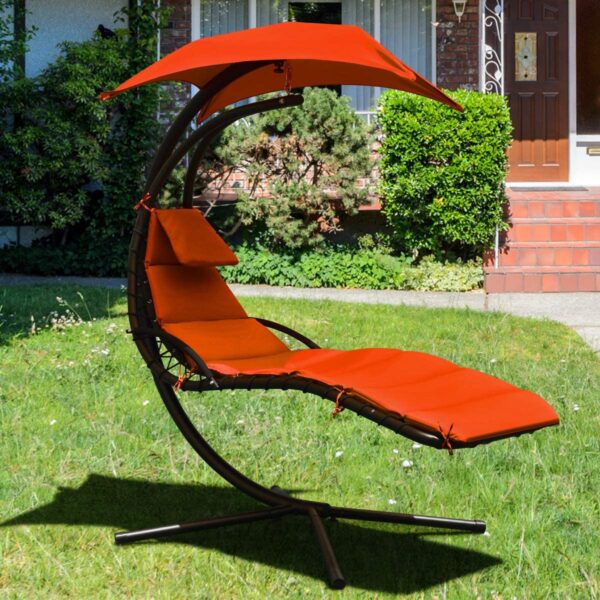 This chair is surprisingly easy to assemble and a breeze to clean. The weatherproof fabric cushions can be detached and thrown in the washing machine, and the steel frame can be easily wiped down, so you don't need to worry about it looking dirty or worn over time.
The adjustable sun protection canopy can block out the sun's rays and help you focus on your book. It's a particularly good choice if you enjoy reading on the patio or by the pool on a summer's day.
Sitting in the HollyHOME lazy chair is a bit like being hugged by a really good friend. It feels welcoming, warm, and inviting; in fact, it's so comfortable that if you opt for this chair in your living room, you're likely to get through even more books than ever before!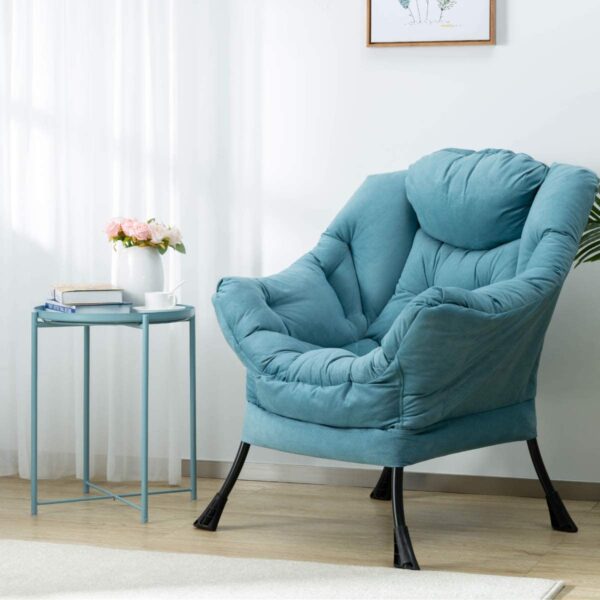 The structure is supportive enough to provide relief for a bad back, and it's also wideset and sturdy enough to hold up to 500lbs in weight. And because it's wide, you can also curl your feet up on this chair with ease.
But despite being one of the comfiest reading chairs on this list, the HollyHOME is also super elegant, with stylish curved legs. Plus, it comes in a choice of fourteen rich and vibrant colors, so you can pair it with any kind of décor you choose.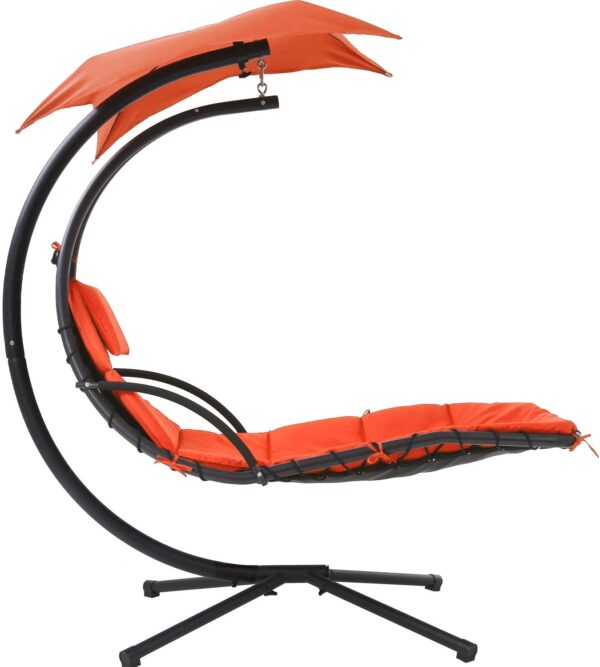 This outdoor reading chair is one of a kind. It has a uniquely shaped lounge chair that hangs from an arched base made of powder-coated steel.
It is much larger and sturdier than you might think it is at a glance. The hanging chair is 26.7" wide, and the entire assembly is 86.6" tall. It can hold a grown adult easily without any chance of breaking or falling.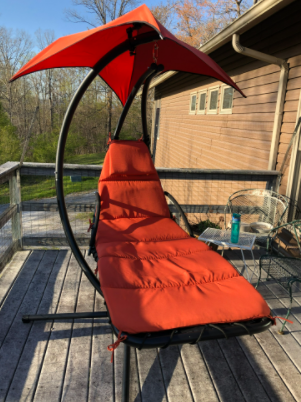 You won't find any other outdoor chair like this; it's definitely one of a kind. You probably won't need to clean it often because it's meant for the outdoors, but if you need to take it apart for cleaning, it's super easy to remove the cushion.
On the very top is a canopy made from a material that is the same color as the cushion. This canopy is important to have because it will keep your book dry in the case of a sudden onset of rain or other weather.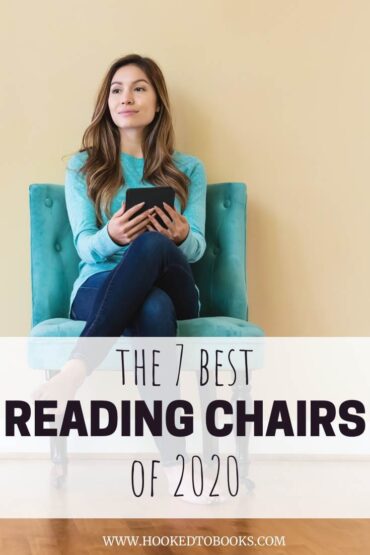 Find a Reading Chair That Suits You
There are all different types of reading chairs to choose from. You can buy one that is more for looks, one that is super comfortable, or one that provides lots of back and neck support. Or maybe you just want something that looks nice with your favorite floor lamp for reading.
Pay a little more, and you can have a chair that provides all of these features, and more.
Never settle when it comes to purchasing a beautiful and cozy reading chair. Comfort is essential!