So you've been craving an action-packed book series that would make you continuously sip your coffee and keep flicking the pages, all while you bite your nail to figure out what happens next? If that's the case, then Vince Flynn's books are the perfect adrenaline booster for you.
Vince Flynn's book series have been read and loved by millions of readers across the US. He is the creative genius behind the ruthless and daring CIA agent, Mitch Rapp. With over 20 books out for thriller fans to read, the latest book is right around the corner, and now would be the best time to start reading Flynn's books.
Reading Order (Chronological Order)
So here's the complete list of Vince Flynn's books in both reading order and release order. Although according to Mr. Flynn himself, it is recommended that you read the books in chronological order. Let's start.
| Sr. No. | Title | Publication Date | Print Length | Publisher | Where to Buy |
| --- | --- | --- | --- | --- | --- |
| 1 | American Assassin | October 12, 2010 | 448 pages | Atria Books | Amazon |
| 2 | Kill Shot | December 05, 2017 | 416 pages | Atria Books | Book Shop |
| 3 | Transfer of Power | June 30, 2020 | 528pages | Atria Books | Book Shop |
| 4 | The Third Option | November 5, 2000 | 358 pages | Pocket Books | Amazon |
| 5 | Separation of Power | January 1, 2001 | | Hardcover | Amazon |
| 6 | Executive Power | May 6, 2003 | 372 pages | Atria Books | Amazon |
| 7 | Memorial Day | October 06, 2020 | 448 pages | Atria Books | Book Shop |
| 8 | Consent to Kill | November 03, 2020 | 528 pages | Atria Books | Book Shop |
| 9 | Act Of Treason | May 24, 2012 | | Simon & Schuster | Amazon |
| 10 | Protect And Defend | October 1, 2007 | 401 pages | October 1, 2007 | Amazon |
| 11 | Extreme Measures | November 03, 2020 | 448 pages | Atria Books | Book Shop |
| 12 | Pursuit Of Honor | March 02, 2021 | 432 pages | Atria Books | Book Shop |
| 13 | The Last Man | April 6, 2021 | 416 pages | Emily Bestler Books | Amazon |
| 14 | The Survivor | October 6, 2015 | 400 pages | ATRIA/Emily Bestler Books | Amazon |
| 15 | Order To Kill | June 01, 2021 | 368 pages | Atria Books | Book Shop |
| 16 | Enemy Of The State | July 06, 2021 | 400 pages | Atria Books | Book Shop |
| 17 | Red War | January 1, 2018 | | Atria/Emily Bestler Books | Amazon |
| 18 | Lethal Agent | September 24, 2019 | 384 pages | Atria/Emily Bestler Books | Amazon |
| 19 | Total Power | September 13, 2022 | 400 pages | Atria Books | Book Shop |
| 20 | Enemy at the Gates | September 14, 2021 | 352 pages | Atria Books | Book Shop |
| 21 | Oath of Loyalty | September 13, 2022 | 368 pages | Emily Bestler Books | Amazon |
| 22 | Terminal Limit | June 1, 1998 | 403 pages | Pocket Books | Amazon |
1. American Assassin (2010)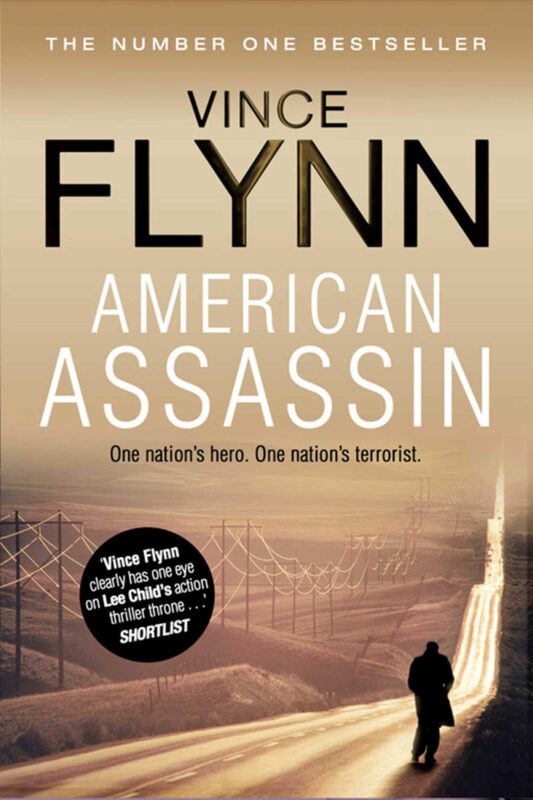 Begin the journey of the adventurous life of Mitch Rapp with American Assassin, the prequel book that explores the origin story of the CIA agent. It's important to start with this book as it sets the background for Mitch Rapp, what kind of life he lived before and what made him become this vengeful, ruthless assassin of terrorists.
What to Expect: An emotional backstory where you get to see the protagonist become the man he is today. This book establishes the character and sets the stage for the next book.
Also Read: 8 Mind-Blowing Books About The American Revolution
2. Kill Shot (2012)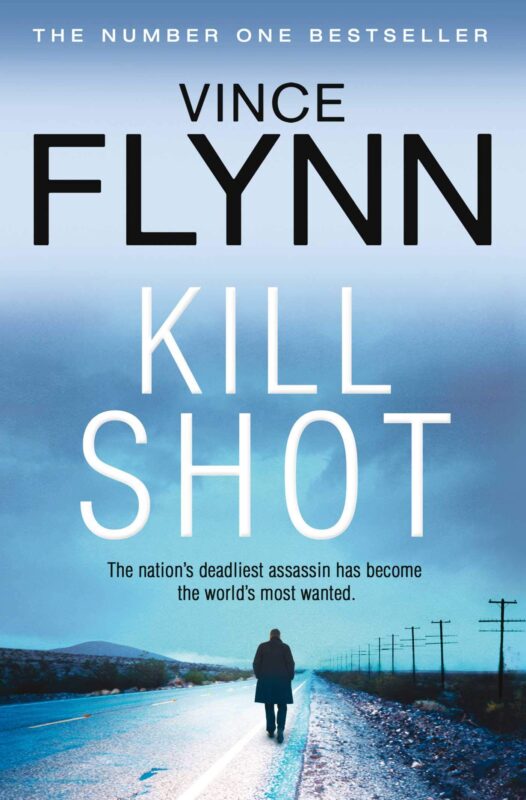 The story continues ahead as Mitch Rapp is filled with vengeance, and he won't stop until he kills the culprits responsible for the great tragedy of his life (we're trying not to give out too much information). But the first battle against terrorists is not as simple as it seems.
Rapp gets stuck in a foreign country, hunted down in every direction; how is he going to survive?
What to Expect: An excitement pack of thrill and suspense. And loads of action, for sure.
3. Transfer Of Power (1999)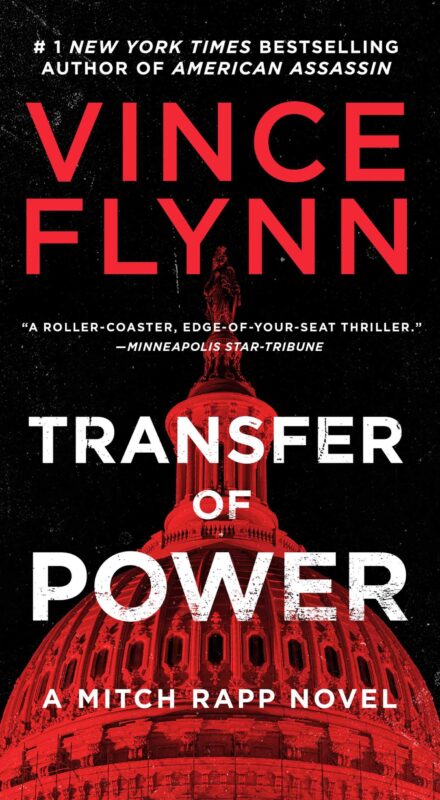 Transfer of Power was the first book in the series that introduced Mitch Rapp, and what an introduction it was! The story starts with a bang with some evil terrorists taking over the White House. While the president is safe inside a bunker, innocent lives are still at risk.
Who could save them and save America? An elite CIA agent with the skill and will to kill. But don't think this book is just a fest of slash and thrash. You'd find a great amount of suspense and shock too.
What to Expect: A dash of suspense, a dash of heroism, and a book packed with a lot of action.
4. The Third Option (2000)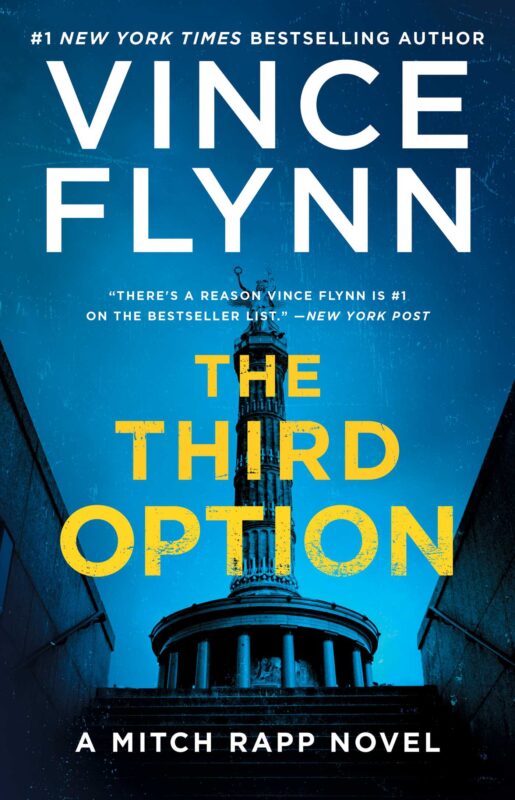 The Third Option is a book that explores other challenges Mitch Rapp faces beyond the critical situation where he's needed to kill the terrorist. The story involves the succession of Dr. Irene Kennedy to become the director of the CIA and every corrupt official in the Government trying to stop it.
Mitch Rapp gets framed and hunted down by his agency. How will he manage to turn the situation around? Read it to find out.
What to Expect: A tale of corruption, hunger for power, and the struggle of the hero to prove himself right.
5. Separation Of Power (2001)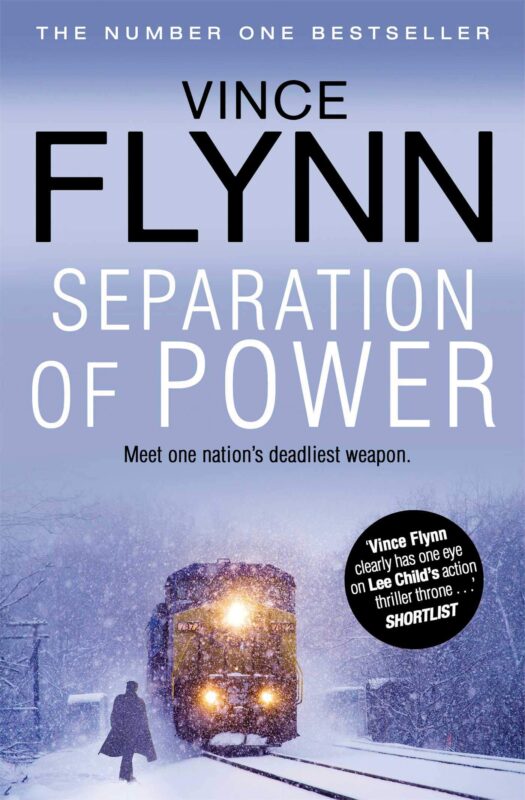 Separation of Power takes the stakes to a whole new level, and this time it's not just the United States, but the whole world is in danger. If Mitch Rapp fails to get rid of the people planning to put a target on the CIA director's back, it could lead to World War 3.
The nail-biting book will keep you turning the pages as Rapp uses his skills to avert a global disaster and the fall of the modern world.
What to Expect: Extreme suspense, a high-stakes story, and a satisfying conclusion.
Read More: The 7 Best World War 2 Books to Read
6. Executive Power (2003)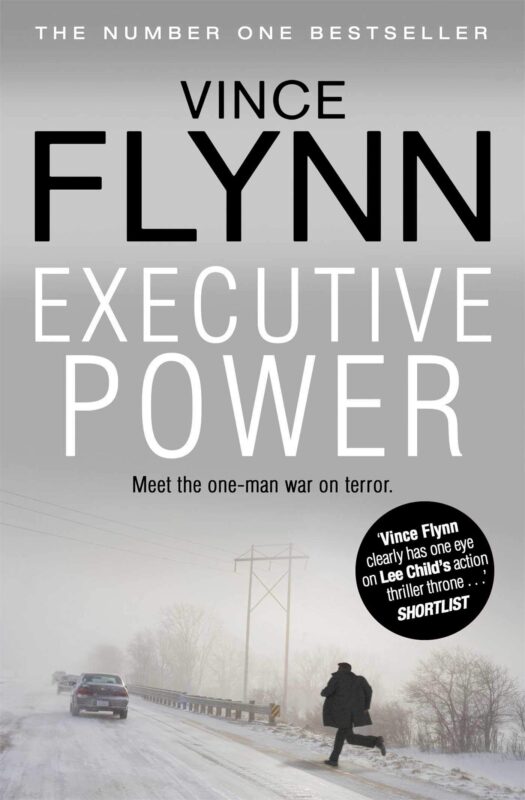 With Mitch Rapp becoming known for his skills and all that he has achieved to prevent the plans of terrorists and moles inside the government, he finds himself standing at the center stage of every major terrorist organization. The terrorists are eager to put a bullet in Rapp's head.
Watch Mitch Rapp fight some of his most devious and dangerous foes and emerge stronger than ever.
What to Expect: The heroic struggle of the protagonist, a dash of suspense and shock, and a lot of action, again.
7. Memorial Day (2004)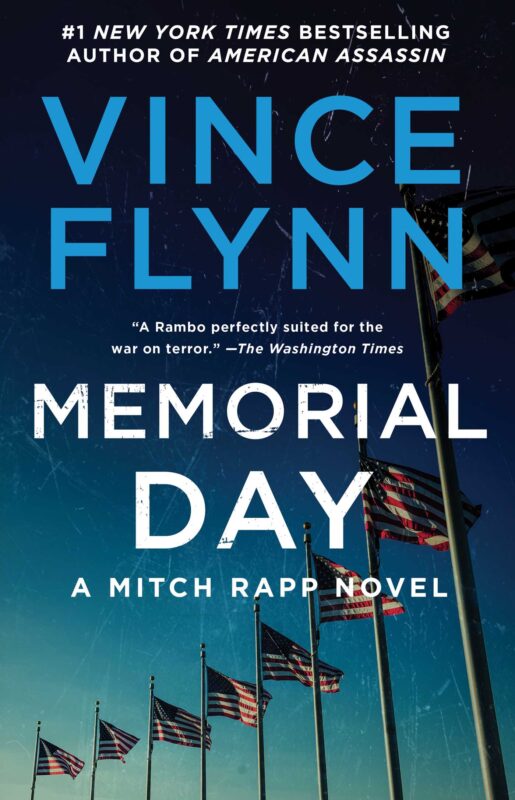 The terrorists want to shake the nation to its core and show them how defenseless America can be by planning a nuclear strike on D.C, on Memorial Day. But America has her finest protector. Mitch Rapp counters the terrorist's attempt, and he does so in the most heroic way.
But there's more. Rapp is shocked to find out how far the hornet's nest has spread, from the Middle East to Washington D.C. The time is running out, and he has to work fast to stop a disaster.
What to Expect: A lot of suspense, a nail-biting story, and a fast-paced story to pump up your adrenaline.
8. Consent To Kill (2005)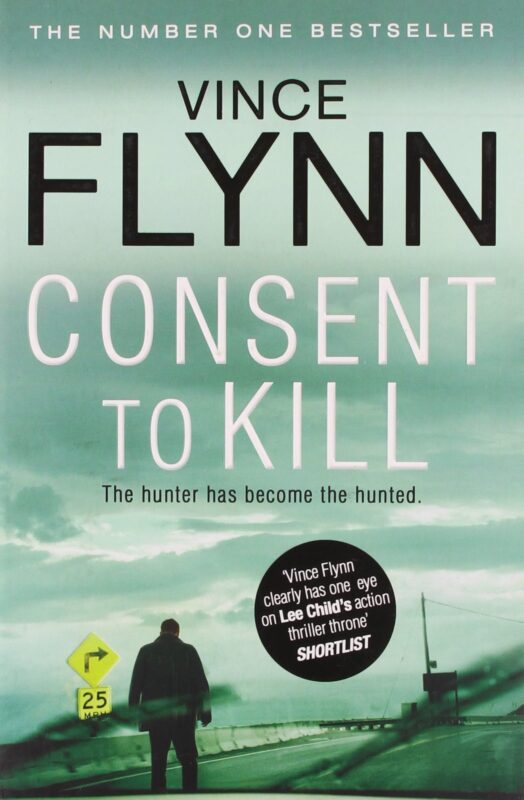 What happens when the hero who saved the country is backed against the wall, and his own country starts doubting his motives? Consent to Kill is a story of revenge when the terrorists go personal, and instead of targeting the country, they target Mitch Rapp.
What to Expect: A lot of action with a surprising amount of emotional ride.
9. Act Of Treason (2006)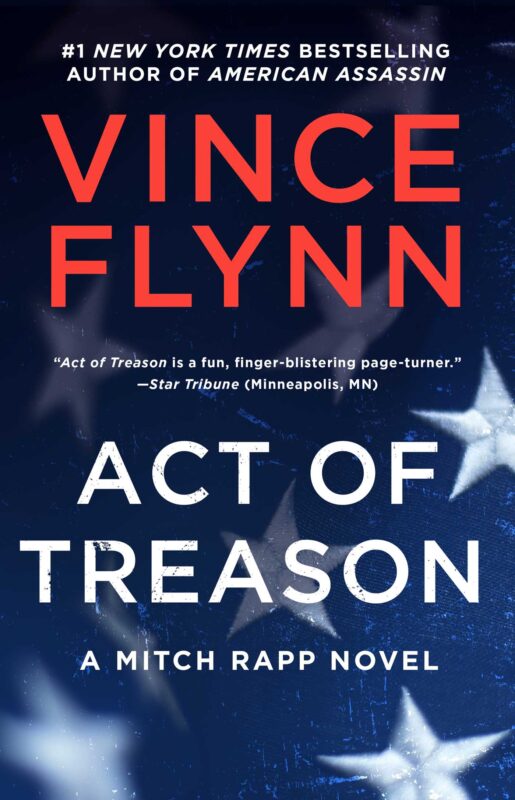 The Jihadis have made their nest very close to him, and Al-Qaeda's agents have infiltrated the Capitol. This book is brimming with shocking reveals, difficult situations, and even more difficult decisions that Mitch Rapp has to make to prevent America from crumbling from within.
What to Expect: A lot of suspense and personal struggle.
10. Protect And Defend (2007)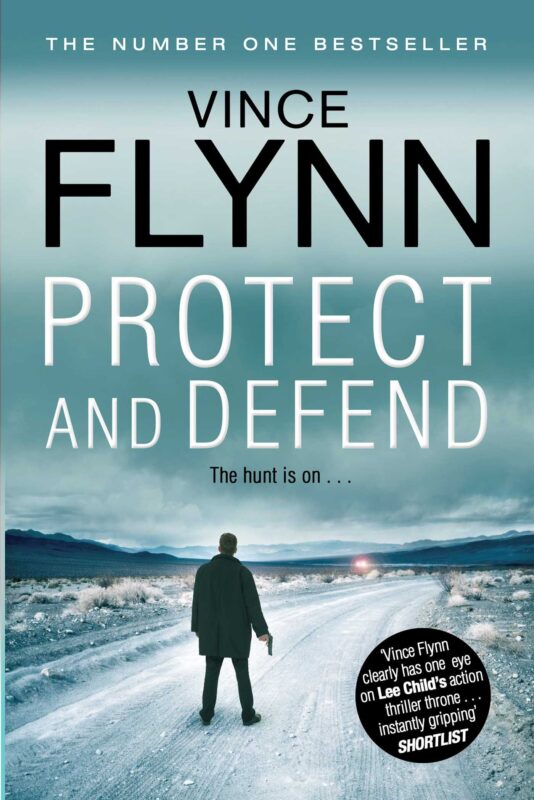 Protect and Defend puts our hero Mitch Rapp head-to-head against one of his most dangerous foes. The Iranian government sends terrorist Imad Mukhtar to ensure a war starts, leading to devastating outcomes. But Mukhtar does not expect what he is up against; the best counter-terrorist agent, Mitch Rapp.
What to Expect: A book packed with action, thrill, and adrenaline.
11. Extreme Measures (2008)
Extreme Measures brings Mitch Rapp working together with another brilliant agent, Mike Nash. But this time, the fight is not just against Al-Qaeda, but the power-hungry officials who want to dictate every move of these CIA agents.
12. Pursuit Of Honor (2009)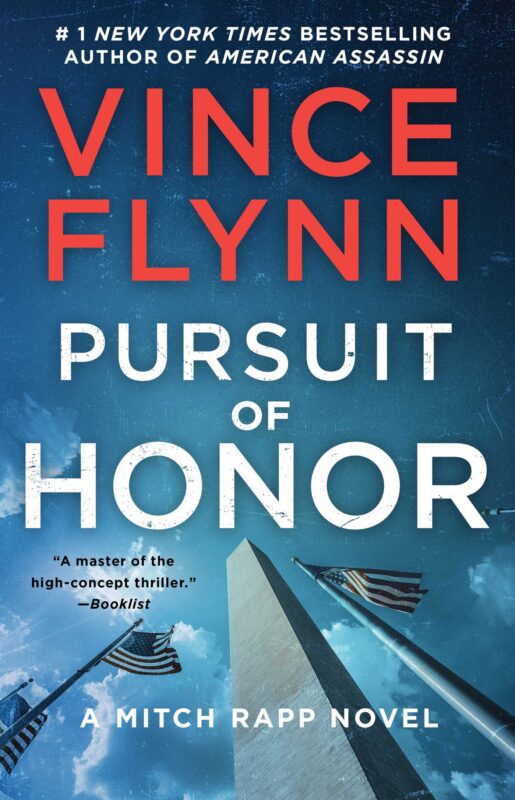 The story of Mitch Rapp and Mike Nash continues as they seek revenge for a gut-wrenching terrorist attack that lead to the death of more than a hundred Americans. The struggle for power and the problems Rapp and Nash face make this book a very exciting read.
13. The Last Man (2012)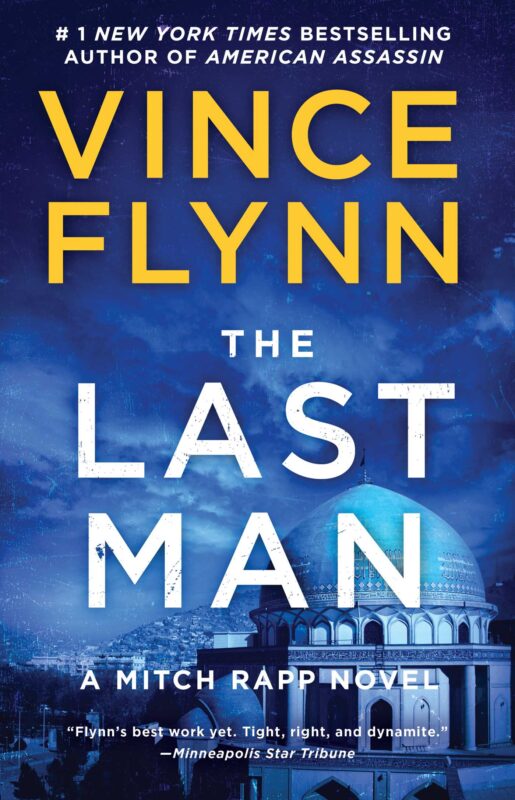 The Last Man introduces us more to the human side of this battle-hardened CIA agent. When Rapp's friend, Joe Rickman, goes missing, he is ready to do whatever it takes to find him.
No matter how many terrorists he has to kill or go beyond the officials' orders who are trying to control him, Rapp is a man on a mission, impossible to stop.
14. The Survivor (2015)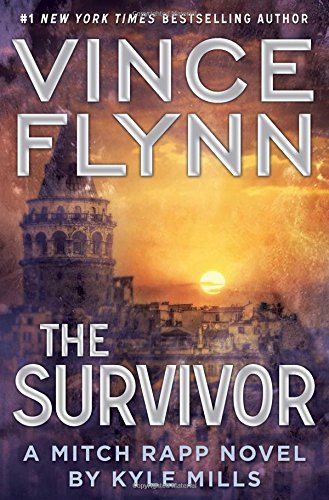 The Survivor was written by Kyle Mills as Vince Flynn passed away in the year 2013. While avid readers might find some changes in the writing style, the series did not lose its charm or the thrilling plot.
Mitch Rapp is once again on a mission to save the future of the United States, and he has to put everything at stake to keep the country safe.
15. Order To Kill (2016)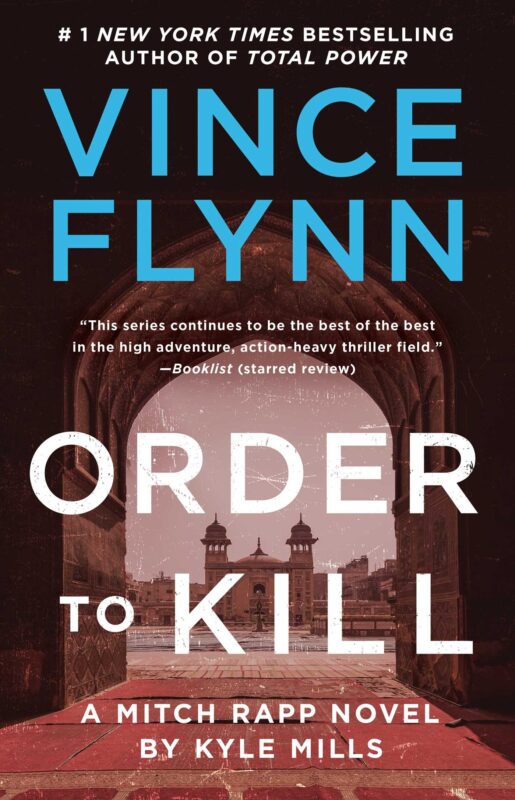 Order To Kill refreshes the readers as Mitch Rapp now turns his attention toward the cold lands of Russia and their plot to attack the United States.
Russian terrorists are trying to get a hold of the Pakistani nuclear arsenal, and things could go south very soon if that happens. Find out how Mitch Rapp is going to save the day as he dives deep into the rabbit hole of shocking discoveries.
16. Enemy Of The State (2017)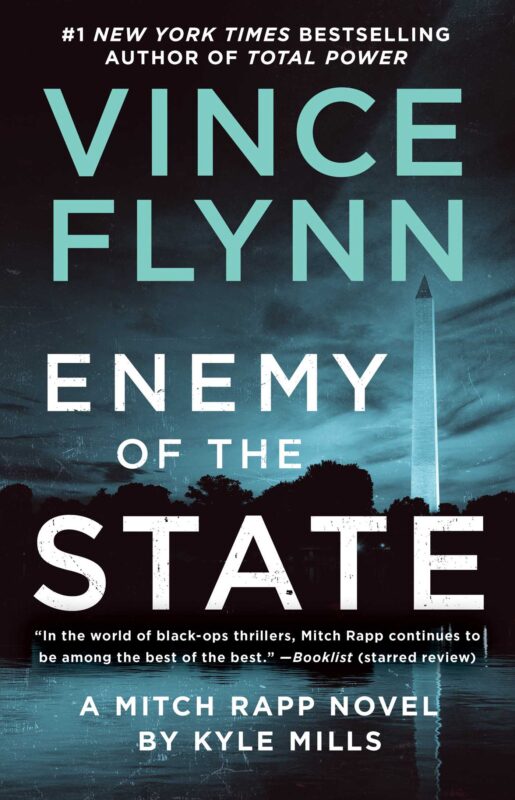 Mitch Rapp leaves the CIA, but that does not stop him from protecting his country. With a new foe at the gates, Rapp assembles a team of trusted people who can manage to help him defeat the Saudis, all while being hunted down by his own country.
17. Red War (2018)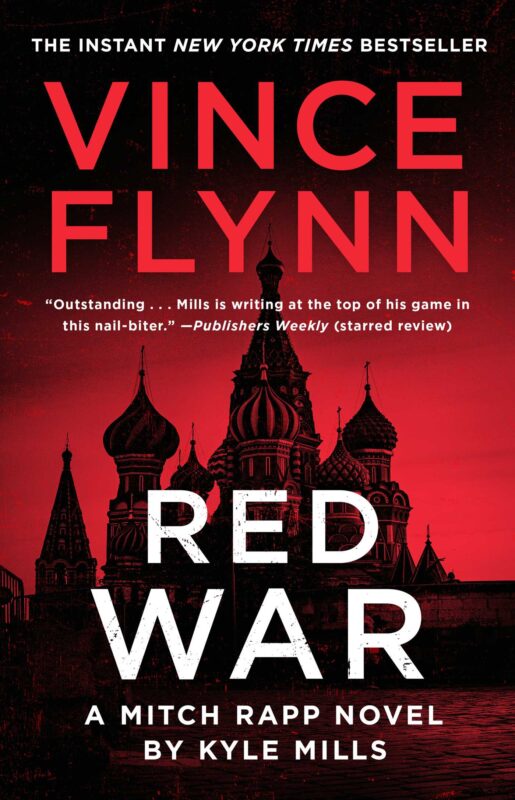 A man who has nothing to lose goes berserk, potentially leading to the fall of America and Russia, and eventually the world.
The Russian president finds out he has only a few days to live and decides to wage war against the West. Rapp's mission?
To land on foreign soil and assassinate the most powerful man in Russia.
18. Lethal Agent (2019)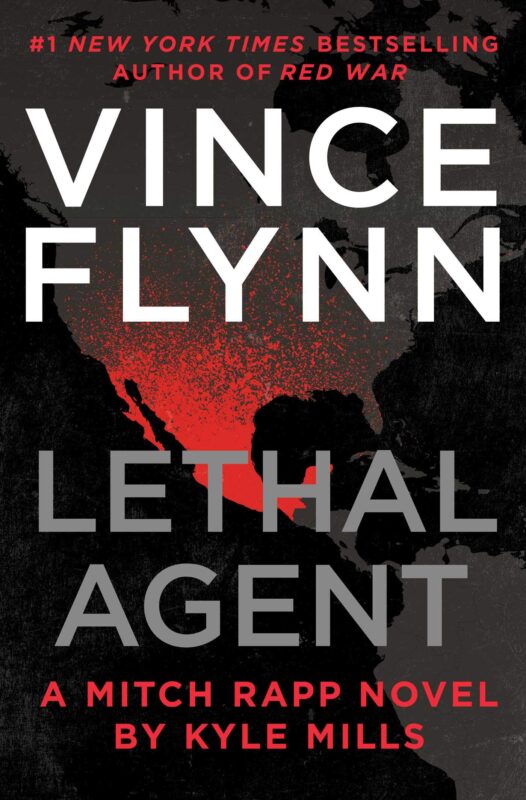 War has many forms, and in Lethal Agent, war takes the form of a deadly disease. ISIS agents are planning to attack the United States with a bioweapon, Anthrax.
But that's not all; problems start brewing in Mexico as well, all while there's an internal tussle. Mitch Rapp has to save everything or lose it all.
19. Total Power (2020)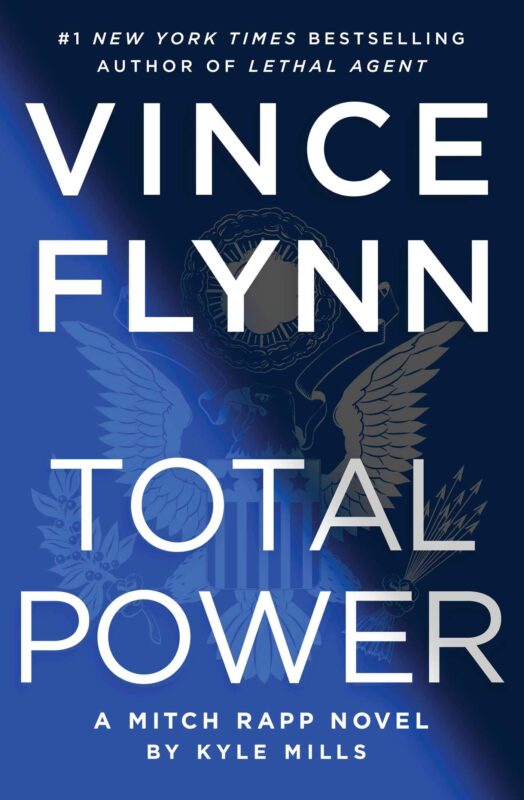 Total Power poses a new threat to America; a terrorist attack that would take the entire power grid of the nation. A cyber attack of such scale will send America back to the Stone Age. The threat is dangerous, and preventing it is difficult. How is Mitch Rapp going to get it done?
20. Enemy at the Gates (2021)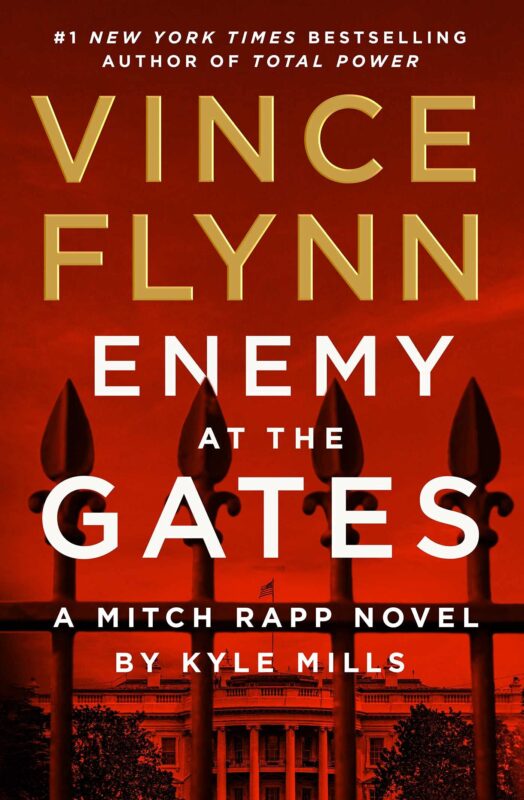 A thrilling story of trust and distrust and the shocking reveal of all the people who are disloyal to the nation, Enemy at the Gates is one of the most exciting books in the series, and it deserves all the praise it gets.
21. Oath of Loyalty (2022)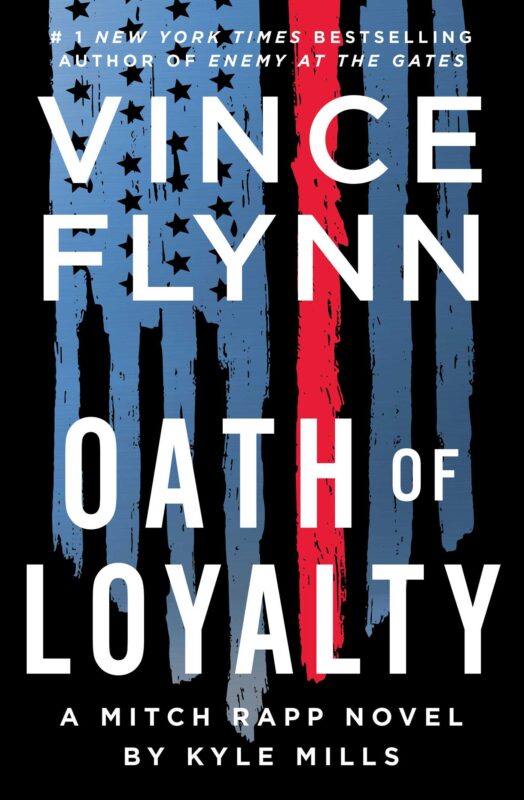 Oath of Loyalty will release on Sep 13, 2022
22. Terminal Limit
Terminal Limit is the first book published by Vince Flynn in the year 1997. While it does not have our protagonist Mitch Rapp, it has everything else. From the supporting characters to the same thrilling plot. Worth reading if you love Flynn's work.
Vince Flynn's Book in Release Order
Conclusion
Vince Flynn has made his name in the action/thriller genre and is now considered a veteran. With his command over the language, the understanding of pace, and the creation of extremely gripping and hooking stories, it is not a surprise that his books spend a lot of time on the best-sellers lists every time he releases a new one. Start this great and action-filled literary journey with the reading list.