Scott Turow is the high-flying lawyer turned bestselling author behind the popular Kindle County books.
These legal thrillers, influenced by his time in the courtroom, have captivated readers around the globe. They've been translated into over forty languages and sold over thirty million copies worldwide, plus they've inspired several movies, too.
Scott Turow's Books
If you're new to Scott Turow's work and ready to explore his gripping courtroom thrillers, you've come to the right place.
In this post, I'll list every title the author has ever published, including his bestselling Kindle County novels, his only standalone book, and his non-fiction works.
But first, let's learn a little more about Scott Turow and his life and career.
Who is Scott Turow?
Scott Turow was born in Chicago in 1949. As a child, he loved reading and writing, and that passion has continued throughout his life.
In college, he joined the Alpha Delta Phi Literary Society, and eventually, his talents earned him an Edith Mirrielees Fellowship to study at Stanford's distinguished Creative Writing Center. After graduating, he remained at Stanford for a two-year Jones Lectureship in fiction, but after completing his term in 1975, he decided to switch focus from literature to law.
And so, Turow enrolled in the prestigious Harvard Law School, where he studied for the next three years. During this time, he penned his first non-fiction title, One L, which documents his intense and grueling first year at the esteemed institution.
In 1978, a year after his debut book was published, he graduated with a Juris Doctor degree. For the next eight years, he worked as an Assistant U.S. Attorney in Chicago, tackling high-profile fraud and corruption cases.
But after years of battling it out in the courtroom, he was ready for a new chapter in his life, so Turow left the U.S. Attorney's Office to become a legal thriller novelist.
Using his expert knowledge and experience in the criminal justice system, he began penning gripping fictional stories, starting with his 1987 debut novel, Presumed Innocent.
From then on, Turow enjoyed phenomenal success in his writing career, and each of his first four novels made the New York Times Bestseller list.
His riveting thrillers started his famous Kindle County series, which is still going strong today. This fall, Turow is set to publish a new installment in the series, 'Suspect.'
The Kindle County books have made Scott Turow a household name and earned the author multiple literary accolades, including the coveted Silver Dagger Award of the British Crime Writers' Association. But despite finding success as an author, Turow always maintained his presence in the legal world.
In the late 1990s, he served as a member of the U.S. Senate Nominations Commission for Illinois, helping to advise on federal judicial appointments.
Later, in 2011, he campaigned for political reform, meeting with Professor Lawrence Lessig from The Harvard School of Law to discuss the legalities of creating a Second Constitutional Convention.
And during the height of his writing career, he also served as a partner of law firms Sonnenschein Nath & Rosenthal and Dentons. One of his most high-profile cases was representing Alejandro Hernandez, who spent more than a decade on death row after being falsely convicted of murder. Scott Turow worked for Hernandez on a pro bono basis, eventually winning his release.
This case, and others like it, led him to join a death penalty reform commission in Illinois, led by the former state governor, George Ryan. In 2003, the commission successfully switched over 160 death sentences into life sentences, which eventually led to the state abolishing the death penalty altogether.
The Complete List of Scott Turow Books in Order
Now that we know a little more about Scott Turow's literature and law career, lets dive into his bibliography.
First, I'll give you a complete list of his bestselling Kindle County series and a synopsis of each book. Then, I'll give you a summary of his only standalone novel and his non-fiction work.
So, without further ado, here's a complete list of Scott Turow's books in publication and reading order.
| Sr. No. | Title | Publication Date | Print Length | Publisher | Where to Buy |
| --- | --- | --- | --- | --- | --- |
| 1 | Presumed Innocent (1987) | July 1, 1987 | 448 pages | Farrar, Straus and Giroux | Amazon |
| 2 | The Burden of Proof (1990) | June 5, 1990 | 640 pages | Farrar, Straus and Giroux | Amazon |
| 3 | Pleading Guilty (1993) | June 7, 1993 | 386 pages | Farrar, Straus and Giroux | Amazon |
| 4 | The Laws of Our Fathers (1996) | October 18, 1996 | 534 pages | Farrar, Straus and Giroux | Amazon |
| 5 | Personal Injuries (1999) | October 7, 1999 | 384 pages | Farrar, Straus and Giroux | Amazon |
| 6 | Reversible Errors (2002) | October 1, 2002 | 448 pages | Farrar, Straus and Giroux | Amazon |
| 7 | Limitations (2006) | November 14, 2006 | 208 pages | St. Martins Press-3PL | Book Shop |
| 8 | Innocent (2010) | May 4, 2010 | 407 pages | Grand Central Publishing | Amazon |
| 9 | Identical (2013) | October 15, 2013 | 592 pages | Grand Central Publishing | Amazon |
| 10 | Testimony (2017) | May 16, 2017 | 496 pages | Grand Central Publishing | Amazon |
The Kindle County Series
1. Presumed Innocent (1987)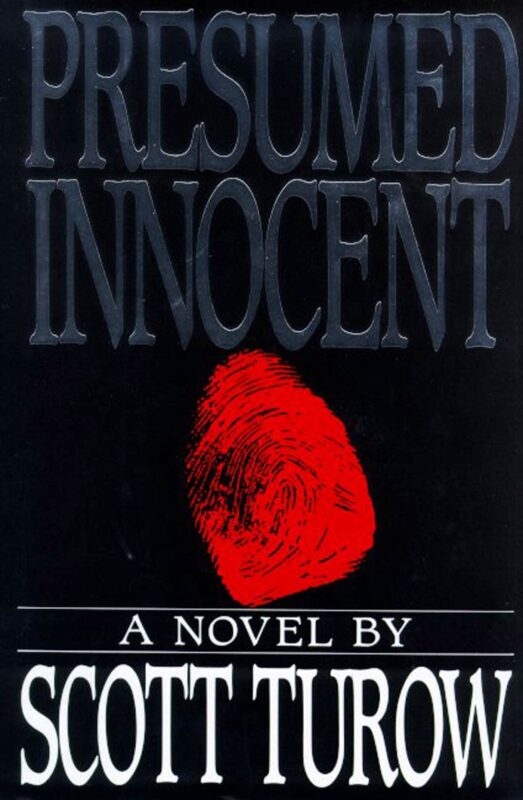 Kindle County legal prosecutor Rozat K. Sabich, also known as Rusty, is a happily married man with a fatal attraction to his fellow prosecuting attorney, Carolyn.
Ever since their short-lived, passionate affair, he's unable to get over his obsession with her, but when she's found brutally raped and murdered, his entire world caves in.
Suddenly, he finds himself on the stand, accused of killing the woman he secretly loved. And now, he must fight to prove his innocence.
But in the battle to defend his future, he uncovers a web of deceit and corruption that seeps into the heart of the system he's spent years trying to serve.
2. The Burden of Proof (1990)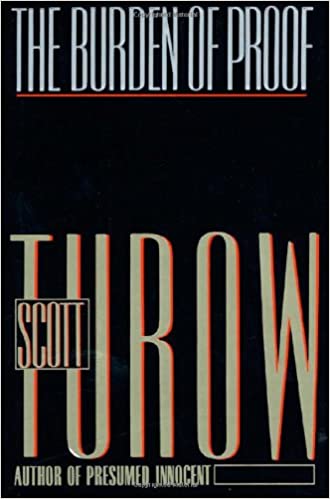 It's a brisk March evening, three years since Kindle County defense lawyer Alejandro 'Sandy' Stern defended Rusty Sabich in his ex-lover's harrowing murder trial.
After returning home from work, Sandy opens the garage and is met with an earth-shattering scene. His wife of thirty-one years, Clara, is lying dead inside her car. Beside her body is a note with just one chilling question; "Can you forgive me?"
Sandy Stern must figure out what pushed his seemingly happy wife to suicide.
A closer investigation reveals that just days before her death, Clara withdrew a large sum of money from her trust fund, but what would a woman on the brink of ending it all want with all that cash?
The answer only leads to more questions as Sandy's world continues to crumble at his feet.
3. Pleading Guilty (1993)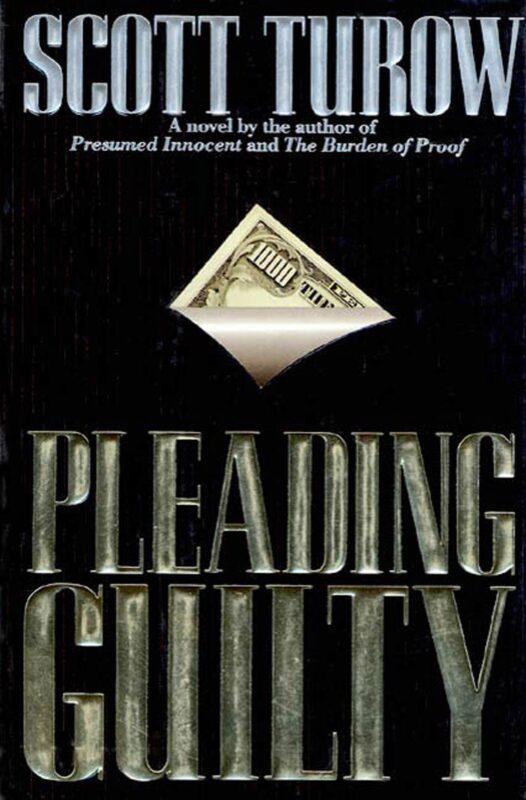 When ex-police officer Mack Malloy first joined the elite Kindle County law firm, Gage & Griswell, he had high hopes for the future.
But now, with his escalating drinking problem and less than desirable attorney skills, he fears his days at the firm are numbered.
Then, his colleague, lawyer Bert Kamin, vanishes into thin air, taking with him more than five million dollars of his client's money. Desperate to avoid losing their client and involving the police, the firm's committee enlists Mack Molloy to investigate Kamin's whereabouts secretly.
And so, Malloy is forced to delve into a dark underworld of crime and corruption to save his firm's reputation and career.
4. The Laws of Our Fathers (1996)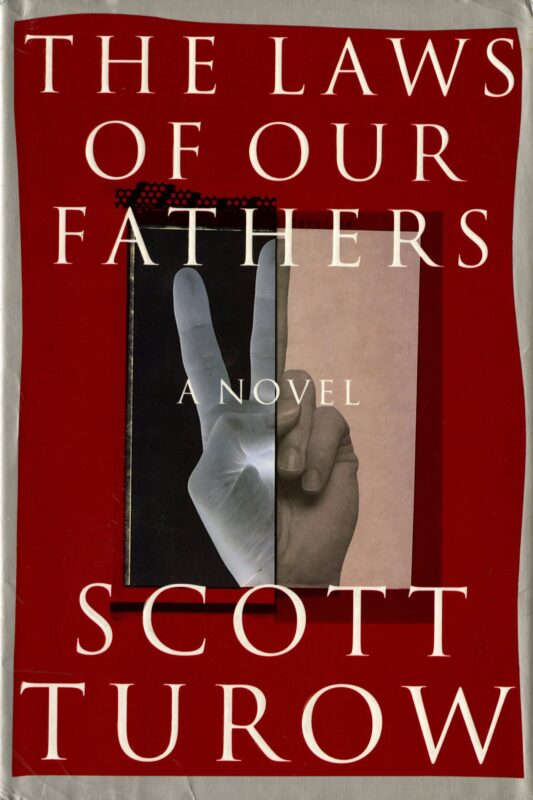 One of Kindle County's most notorious neighborhoods has played host to yet another drive-by shooting, but this time, the victim is no ordinary passerby. She's the ex-wife of a prominent politician and an old friend of the leading judge, Sonia Klonsky.
Now, Judge Klonsky must preside over a personal case that will reunite her with her long-forgotten past.
Those involved have secrets they'd kill to keep, so Klonsky must use every ounce of strength, courage, and wisdom to make the right choice.
5. Personal Injuries (1999)
Personal injury lawyer Robbie Feaver was at the top of his game with the ladies and his career. But his unethical approach to justice has landed him in hot water.
Robbie's secret bank account has been discovered, which paid off the judges who presided over his cases.
In desperation to avoid jail time, he agrees to wear a wire and help bring down the rest of the corrupt judiciaries who worked alongside him.
Supervising his undercover operation is FBI agent Evon Miller, an awkward, uncertain, and lonely woman who is dazzled by Robbie's charms. But unbeknownst to Robbie, she has secrets of her own to hide.
6. Reversible Errors (2002)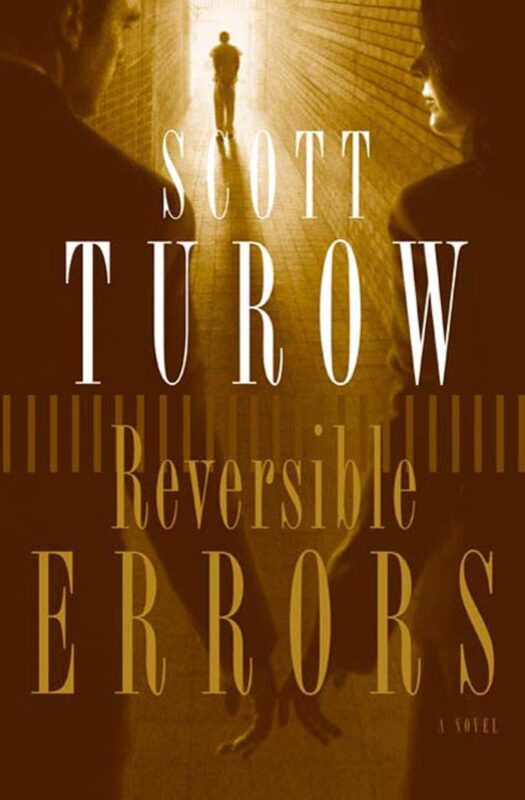 Corporate lawyer Arthur Raven is tasked with representing death row inmate Rommy 'Squirrel' Gandolph, a man accused of murdering three people almost a decade earlier.
As Rommy's execution date approaches, it seems like all hope is lost, but then, Arthur Raven learns fresh evidence to prove his client's innocence.
He immediately launches into action, but chief deputy prosecuting attorney Muriel Wynn has a promotion in her sights, and she's desperate to uphold the original decision. By her side is Larry Starczek, the detective who first put Rommy behind bars all those years ago, refusing to admit he made the wrong call.
Guilty or innocent, Arthur's opposition is hell-bent on sending this man to his death, and it's up to him to stop them.
7. Limitations (2006)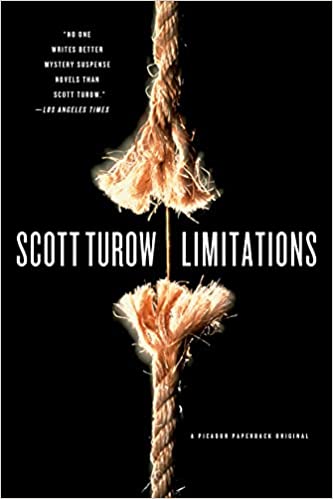 At fifty-nine years of age, George Mason can look back at his career with pride. He spent years as a criminal defense lawyer, and for the past decade, he's served as a respected judge on Kindle County's court of appeals.
But when a severe rape case lands on his desk, he begins to doubt the foundations of the justice system he's spent years trying to uphold.
With the facts laid out before him in the courtroom, for the first time in his long career, George Mason is forced to address the limitations of his position, both as a judge and as a human being.
8. Innocent (2010)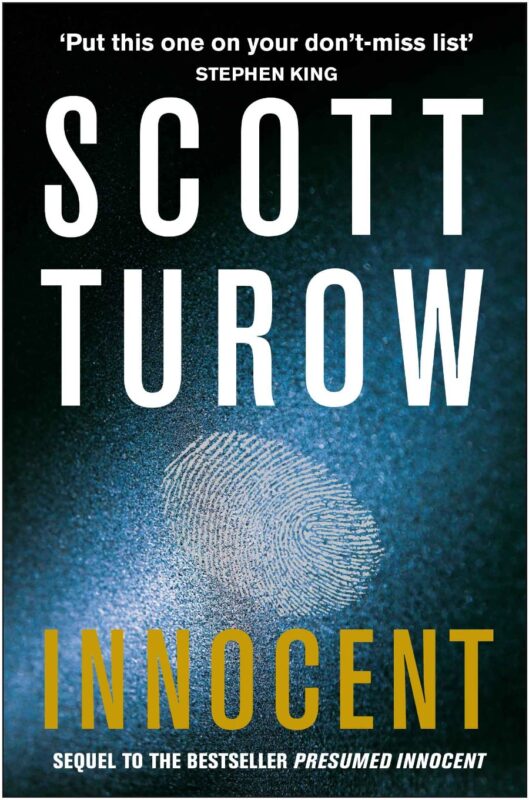 It's been twenty years since Rusty Sabich stood trial for the rape and murder of his former lover, Carolyn. The man who charged him was his former colleague, Tommy Molto, and when Rusty's name was finally cleared, Tommy's career and reputation were left in tatters.
In the aftermath, Rusty managed to build himself back up, rising through the ranks to become a chief judge. Those painful memories are far behind him, but now, a fresh new nightmare is about to unfold at sixty years of age.
Barbara, his loyal wife, has been found dead, and the prime suspect is none other than her husband, Judge Rusty Sabich.
Reunited in the courtroom with his old adversary, Tommy Molto, can Rusty win in the ultimate battle of truth and justice?
9. Identical (2013)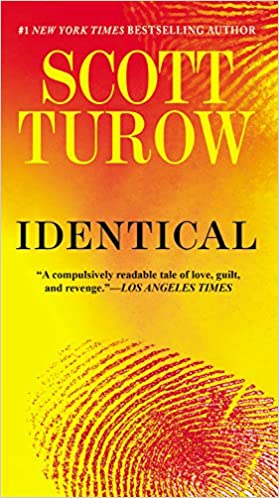 It's been twenty-five years since the politician Zeus Kronon's daughter, Dita, was killed.
Her boyfriend, Cass Giannis, confessed to her murder, and ever since that fateful day, he's been locked up in jail.
But now his sentence is up. After serving his time, Cass leaves the prison as a free man.
Yet still, after all these years, questions surrounding Dita's death remain, and with fresh evidence rising to the surface, ex-FBI agent Evon Miller and former homicide detective Tim Brodie decide to reopen the case.
Could Cass's identical twin brother, Paul, be the real killer?
10. Testimony (2017)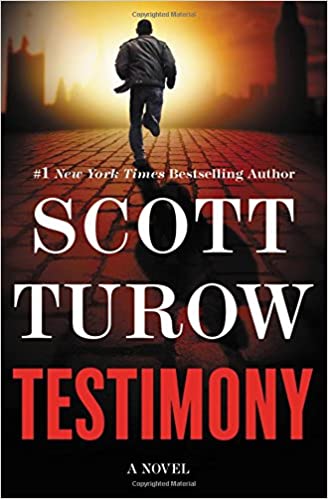 When Bill ten Boom is offered a prosecution role at the International Criminal Court of The Hague, he sees it as a chance to start afresh.
And so, he leaves his wife, career, and the life he knew behind to head across the ocean for a new challenge.
And a challenge is exactly what he gets. For his first case, he must re-examine an unsolved war crime over a decade ago, which left over four hundred Roma refugees dead.
There's a reason the case was never solved; while there are plenty of suspects, from the American armed forces to the Serbian paramilitaries, there's zero hard evidence to be found.
So, if he's going to find out the truth, Boom must re-examine the integrity of everyone involved, from barristers and judges to major generals and a high-ranking army officers. And the more he digs, the more he realizes everyone has something to hide.
11. The Last Trial (2020)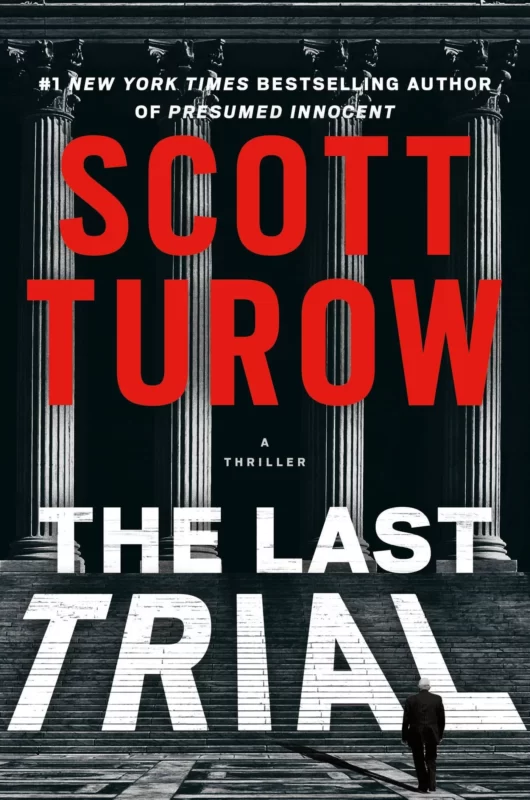 Alejandro "Sandy" Stern has enjoyed a long and brilliant career as a defense lawyer, and now, at eighty-five years of age, he's ready to retire.
But before drawing a line under his life's work, he must take on one last case. His good friend, the former Nobel prize winner in medicine, Dr. Kiril Pafko, stands accused of fraud and murder, and now, his freedom and legacy are on the line.
But the trial will force Sandy to question everything he thought he knew about his friend, and the more he learns, the more he doubts his pleas of innocence.
12. Suspect (September 2022)
Highland Isle, police chief Lucia Gomez, has worked hard to maintain her impeccable reputation; after all, in this male-dominated world, the slightest misstep could ruin a woman's career.
But now, after years of upholding the law and playing by the rules, she stands accused of soliciting sex to move up the judicial ranks.
With nowhere left to turn, Lucia reaches out to her old friend Rik Dudek for help. He believes she's innocent, so he agrees to act as her attorney in the federal case.
But it's clear that she has enemies both within and outside the police force, so Rik calls upon his feisty P.I, Clarice 'Pinky' Granum, to help him come up with the evidence he needs to clear Lucia's name.
Scott Turow's Standalone Novel
In 2005, Scott Turow published his only standalone title, Ordinary Heroes.
The story takes us back to the Second World War, where a young, naïve lawyer, David Dubin, is tasked with bringing charges against an American major, Robert Martin.
Martin has inexplicably begun refusing orders, and the authorities need him secured. But as Dubin delves into the case, he meets Martin's illustrious and enigmatic ex-mistress, Gita Lodz, and he falls in love.
But this formidable and courageous woman will do anything to protect Major Martin, even if it means putting her own life on the line.
13. Ordinary Heroes (2005)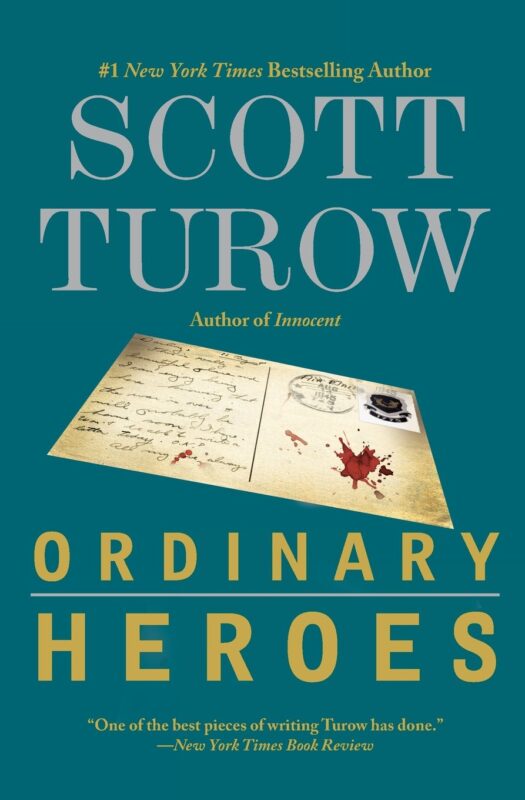 Scott Turow's Non-Fiction Books
Scott Turow has also penned three bestselling non-fiction books. Here they are in the order they were published.
14. One L (1977)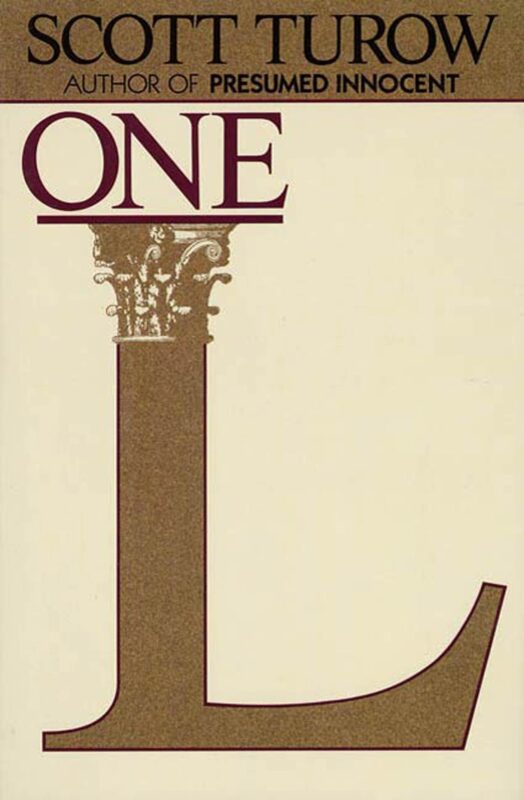 One L is Scott Turow's fascinating first-hand account of life as a first-year student at Harvard Law School. It documents the cut-throat competitiveness and grueling study program that can make or break prospective young lawyers.
Turow wrote and published One L while studying at Harvard, and his book has become a must-read for would-be law students across the country and beyond.
15. Ultimate Punishment: A Lawyer's Reflections on Dealing with the Death Penalty (2003)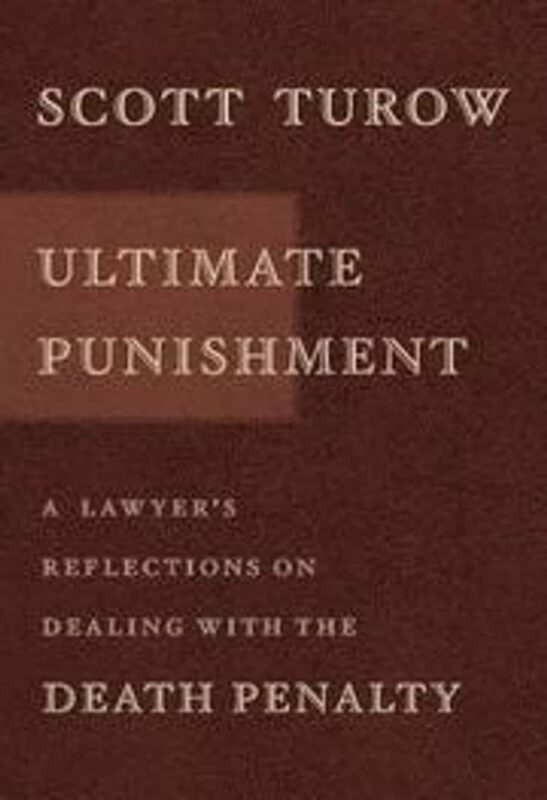 Scott Turow worked on the defense team for multiple death penalty trials over the decades, clearing two innocent men from wrongful convictions.
As a result, he has impassioned views on capital punishment and its role in the American justice system, and in this book, he shares them with vivid clarity and humility.
Drawing upon his own experiences in the courtroom and the systemic failings he's witnessed over the years, he lays out the arguments for and against the ultimate punishment.
This critically acclaimed title earned Turow the 2003 Robert F. Kennedy Human Rights Award and has become a staple resource in the ongoing debate on capital punishment in America.
16. Hard Listening: The Greatest Rock Band Ever (of Authors) Tells All (2013)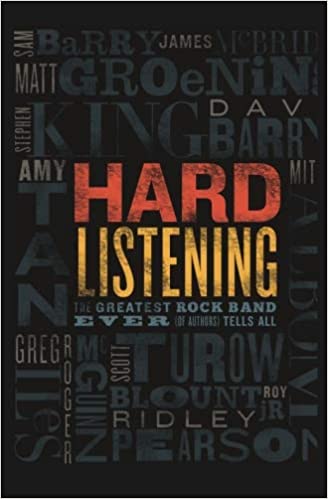 Scott Turow's third and final non-fiction book departs from his usual legal thrillers and judicial deep-dives.
In 1992, he joined forces with some of the world's most acclaimed authors, including the legendary Stephen King, to form an unlikely garageBand, the Rock Bottom Remainders.
For over two decades, this group of writers performed their music nationwide, selling out shows and raising millions of dollars for charity. This entertaining and insightful book tells the uncensored story of their time in the world of rock and roll.
Conclusion
You'll love Scott Turow's bestselling legal thrillers if you enjoy courtroom dramas packed with fascinating and complex characters.
Have you read any of Turow's books? If so, which are your favorites? Let me know in the comments below!