In the year 1776, the original thirteen colonies broke free from British rule, and the United States of America was born. It was an extraordinary period in history that marked the start of a new era, not just for America but for the world.
There are countless books written on the American Revolution, but if you're looking to brush up on your history, then these eight books are a great place to start.
1. Patriots: The Men Who Started The American Revolution by A.J. Langguth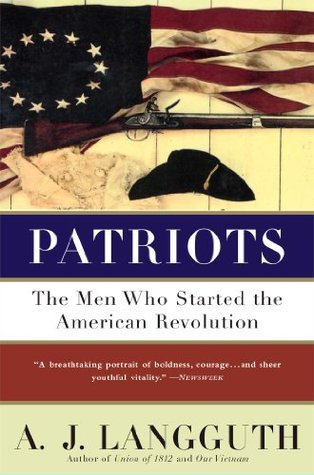 No matter how interested you are in history, some books can be a hard slog. But A.J. Langguth's page-turning "Patriots" is anything but; through his exhaustive research, unbridled passion, and storytelling prowess, he brings the events and characters of the American Revolution to life in full-color detail.
He re-creates this fascinating era with vivid descriptions of the event. Langguth introduces us to the major players who shaped America's destiny, including George Washington, Samuel Adams, Benjamin Franklin, and Thomas Jefferson, to name a few. And while these names and faces may be familiar, you've never seen them like this before.
This book shines a light on the personalities behind these iconic figures and the untold stories of how they led America to victory.
2. April Morning by Howard Fast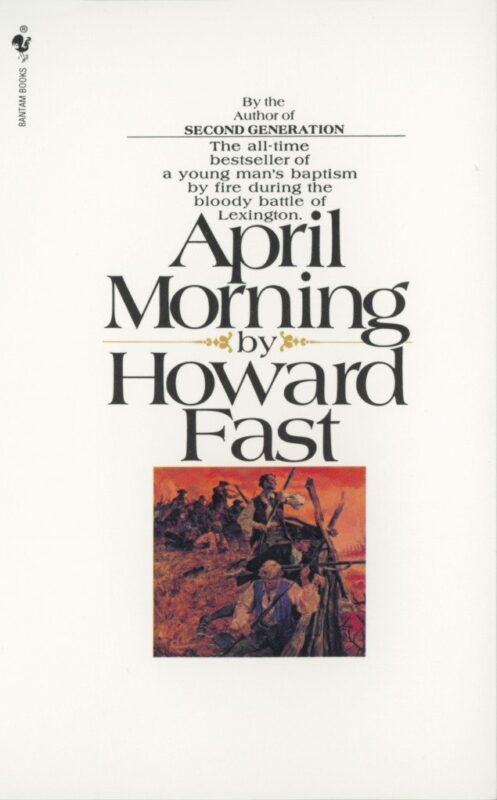 While the majority of interesting and informative books on the American Revolution fall into the non-fiction category, Howard Fast's "April Morning" is an exception to the rule. This historical fiction novel offers a fascinating insight into the battles of Lexington and Concord on April 19, 1775, the first battles fought in the Revolutionary War.
Fast recreates that poignant day in history and explores what it might have been like for those who lived through it. It's the story of brave men and women. Despite their fear, these people pushed forward to defeat the Redcoats and claim their freedom once and for all.
3. 1776 by David McCullough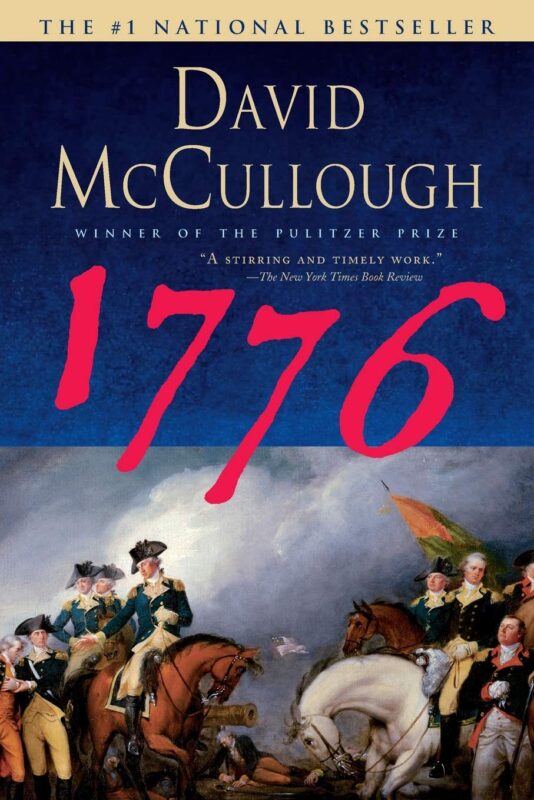 George Washington was the brave commander-in-chief who led America to victory and changed the course of history forever. But alongside him were two lesser-known American heroes – Nathaniel Green and Henry Knox, a bookseller and a quaker. They played a vital role in the path to victory, and without these two men, the war may never have been won.
In this fascinating read, David McCullough brings their story to life in eye-opening detail, lifting the lid on the very human side of this epic war. Using his extensive research from American and British archives, he transforms the bare facts of the history of what we thought we knew into a vivid three-dimensional tale of the year that the Declaration of Independence was signed.
4. Washington's Crossing: Pivotal Moments in American History by David Hackett Fischer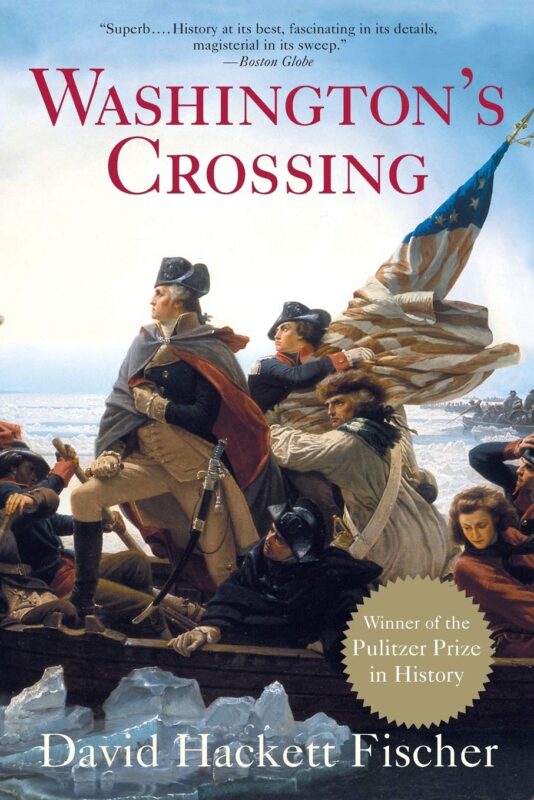 Even after the Declaration of Independence was signed, there was a time when the future of America hung in the balance. The Redcoats were closing in, occupying colonies in New York, and advancing towards the stronghold of Philadelphia.
But for twelve long, bitterly cold winter weeks, George Washington and his men acted swiftly and decisively to defeat the British army. These freedom fighters used good old American adaptability to cast aside ranks and defeat their enemy by any means necessary, unlike the strict hierarchical systems the British so famously clung to.
Fischer explains the events of that winter in illuminating detail. He introduces us to the many, often lesser-known characters that played a vital role in securing victory for the United States. Without their determination and tenacity, it's likely that the war would have been lost, and history would have played out in an entirely different way.
5. Washington: A Life by Ron Chernow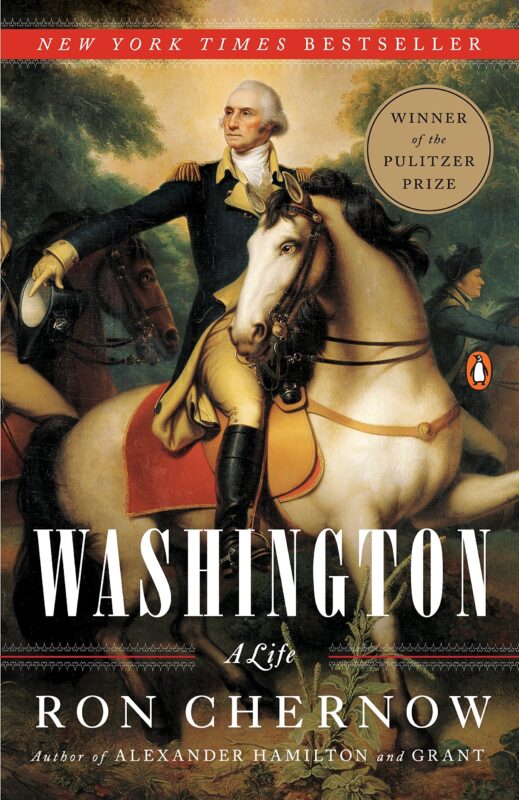 This bestselling book by celebrated historian Ron Chernow is hailed as the most comprehensive and acclaimed literary portrait of George Washington that exists to date.
Beginning with Washington's early years as a troubled child, the author explores his remarkable life journey one era at a time. Highlights include the French and Indian Wars, the original conception of his iconic Mount Vernon home, his role as Major General and Commander-in-Chief of the Continental Army, and ultimately, his crowning achievement as the first-ever president of the United States of America.
While most Americans are familiar with George Washington's most notable achievements, very few have gained a true insight into the real man behind this iconic persona. But now, thanks to Ron Chernow's dedicated research and incredible storytelling ability, the real Washington is ready to take center stage.
6. Founding Brothers: The Revolutionary Generation by Joseph J. Ellis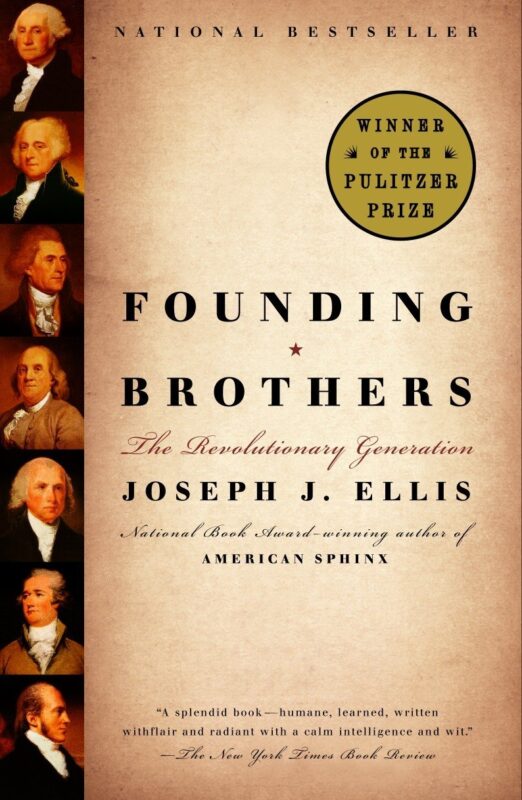 John Adams, Aaron Burr, Benjamin Franklin, James Madison, Thomas Jefferson, Alexander Hamilton, and of course, George Washington, are all familiar names in the story of the American Revolution, but what do we really know about these founding brothers of the United States?
Joseph J. Ellis takes a deep dive into the lesser-known yet pivotal interactions between these iconic figures during the years following the Revolutionary War in the 1790s. This was a time when the idea of a new nation was formed, and these were the men to lead it into victory.
But while they were the founding brothers of the most powerful nation on earth, they were also human, with individual virtues, quirks, and weaknesses, just like the rest of us.
Among the author's many insights is the truth behind Burr and Hamilton's famous Weehawken duel and the secret dinner attended by Madison, Hamilton, and Jefferson, which decided the seat of the capital. He also pays homage to Benjamin Franklin for his efforts to end what he described as the "peculiar institution" of slavery, despite Madison's attempts to stop him.
Ellis weaves an illuminating, true-life tale of the intertwined lives of these iconic figures, which will fascinate even the most ardent historians.
7. Abigail Adams: A Revolutionary American Woman by Charles W. Akers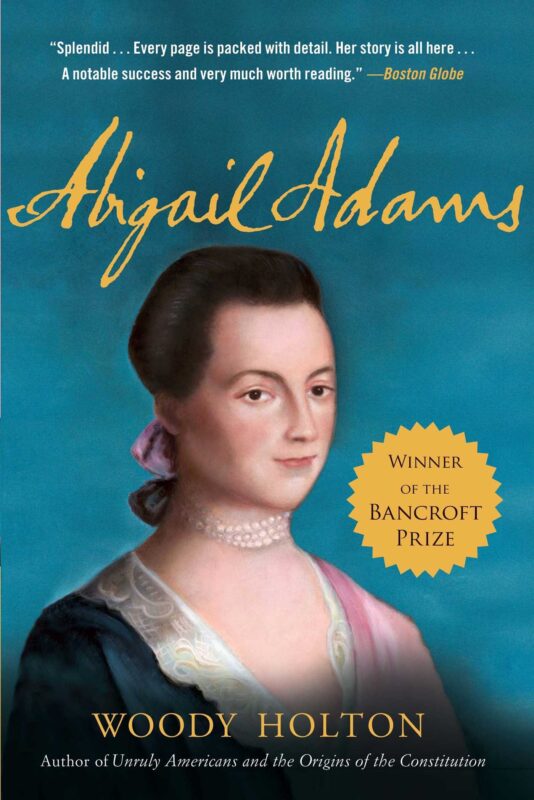 As this list demonstrates, the iconic men that drove the American Revolution into fruition get plenty of airtime, but what about the women of the day?
Although this was a time when women were expected to stand on the sidelines, some powerful female figures played a crucial role in securing victory against the British, and one of the most notable of them all was Abigail Adams.
As the wife of Samuel, Abigail was a pioneer and activist in her own right who played an integral part in the building of this great nation. This fascinating biography describes the many challenges Adams faced and overcame during those turbulent years and exposes the remarkable influence she had on her husband, and ultimately, the nation.
But this is much more than the life story of an iconic revolutionary woman; it's a stark and vivid portrait of early American society as it has never been seen before.
8. A Redcoat in America: The Diaries of Lieutenant William Bamford, 1757-1765 and 1776 by John B. Hattendorf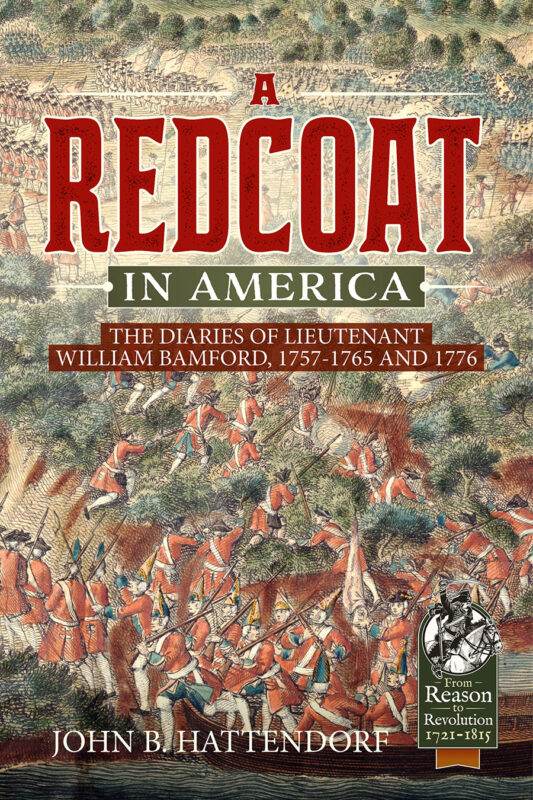 A Redcoat in America takes a unique approach to the story of the American Revolution. Rather than the usual retelling of events from the victor's perspective, Hattendorff takes us on an eye-opening journey into enemy territory with this recreation of two diaries from British Armed Forces officer Lieutenant William Bamford.
In his first diary, Bamford documents the extensive campaigns and military feats he was involved in over a multi-year period during his time with the 35th Regiment. As a prolific figure in the British battle to maintain power, his journey took him from Louisburg to Quebec and Montreal, down to Florida, Jamaica, and Cuba, and all the way back to England again. His second diary spans a much shorter period, just one year between January and December of 1776.
If you've ever wanted to hear the story of the Revolutionary War from a British soldier's perspective, then this is the book for you.
Conclusion
The American Revolution is the most pivotal and important era in American history. But without the leadership and bravery of the founding fathers (and the iconic women behind them), the most powerful nation on earth might never have been born.
If you love history and want to learn more about what happened before, during, and after that iconic year of 1776, then these books are a great place to start. But there are countless more great reads out there that will help you to understand the American Revolution, and I'm sure some of you have some great books to recommend. If so, please leave a comment in the box below and let us know where we can find it.
In the meantime, if you're in need of another history fix, check out our list of the top ten history e-books of all time. And don't worry if you prefer reading the old school way; these titles are all available in paperback form too!