The urban fantasy book genre is one of the most exciting and unique genres in modern literature.
For those who've never heard of it, urban fantasy stories involve plots with fantastical, mythical creatures such as werewolves, vampires, witches, fairies, and goblins, just to name a few. But unlike many classic fantasy books, urban fantasy stories take place in modern, and often gritty real-world settings.
If urban fantasy is your thing, you've come to the right place. I've compiled a list of my top ten picks for the very best urban fantasy books to read in 2021. Some are standalone novels, and some are part of larger series, so you can continue to get your fix once you finish the last page. But all have one thing in common; they're super addictive tales combining the mythical and marvelous with the real world around us.
Best Urban Fantasy Books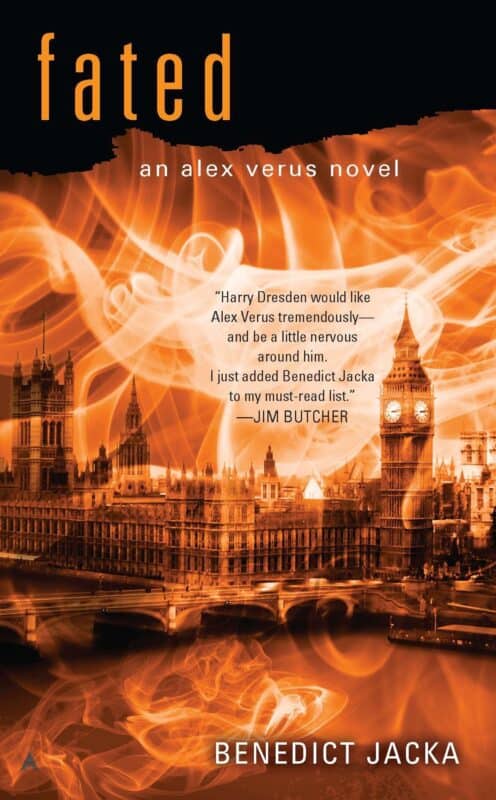 Alex Verus runs a magic shop in the heart of London, but this is no ordinary magic shop. Rather than top hats, magic wands, and ready-made tricks, this shop sells mysterious and mystical artifacts, artifacts that hold incredible power. And despite his regular appearance, Alex also holds some unique and surprising powers; he's a mage who can see into the future.
So when his apprentice Luna shows up at the store with a mysterious crimson glass, Alex knows instinctively that his life is about to change in a profound way. He's not sure why yet, but he can sense he's in danger, and there's no way around it, only through.
Fated is the first novel in the bestselling Alex Verus series set in Camden, London. There are 14 books in total, so if you love Fated, you've got plenty more to work your way through.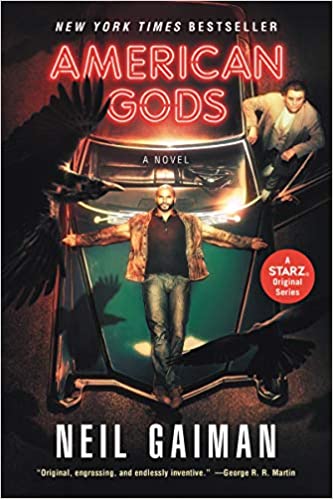 Written by the celebrated British author Neil Gaiman, American Gods is the epitome of the urban fantasy genre. First published in 2001, the novel was a huge success and won various literary awards. It was also turned into a successful TV series, in which Gaiman himself was an executive producer.
The story follows an ex-convict named Shadow Moon, who reluctantly becomes a bodyguard for a strange man named Mr. Wednesday.
But Mr. Wednesday is not a man after all; he is Odin, the Norse God of War. He's on a mission around America to find and recruit other 'Old Gods', form a holy army, and defeat the 'New Gods' of the world.
The New Gods, also called "modern gods" or "gods of progress," are the gods who have begun to dominate modern society, filling the gap left behind after the fall of the Old Gods. They represent things like the media, technology, and commercialism.
But as Shadow gets to know his strange employer, he begins to doubt his motives. Something wicked is going on, and suddenly he's in way too deep. As a mortal soul, he's outnumbered by the divine creatures around him. Somehow, he must find his own power and fight for what he knows is right.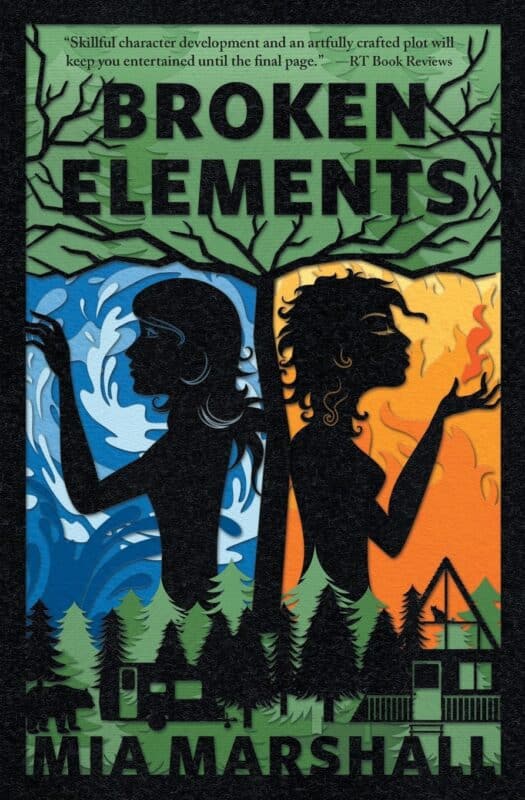 Aiden Brooks has an extraordinary secret ability; she can manipulate and control water, using only her mind. But one day, her power fails her, and the consequences are fatal.
Aiden tries desperately to shake off this dark moment in her past, but when an old friend is murdered back in Lake Tahoe, she is forced to return and confront her demons. Now, the FBI is on her case, and it looks like the quiet life she's tried so hard to create is slowly slipping away.
With a deadly killer on her tail, Aiden must learn to harness her powers all over again. But can she use them for good, or will her broken magic bring even more death and destruction?
Broken Elements is the first of three books in Mia Marshall's award-winning Elements series. The books combine classic themes of urban fantasy with a murder mystery twist.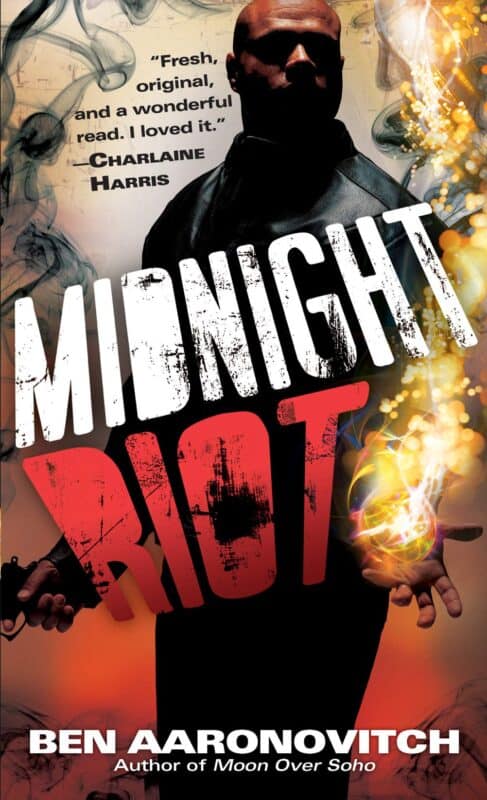 Also published under the title 'Rivers of London' in the UK, Midnight Riot is the first of sixteen books in the Peter Grant series.
Peter Grant is a rookie London cop who has the ability to see ghosts. During his first weeks on the job, he's assigned to the Case Progression Unit, a department where his main task is filing paperwork, and nothing exciting ever seems to happen. That is until Chief Inspector Thomas Nightingale recognizes Peter's supernatural powers, and after a brief stint at wizard training school, he's moved up the ranks.
In his new role, Peter's first task is to solve a mysterious grizzly murder case with a paranormal twist. But despite his abilities, Peter soon finds himself in over his head. He's forced to navigate an underworld full of gods, goddesses, and a dark, evil entity with wicked plans.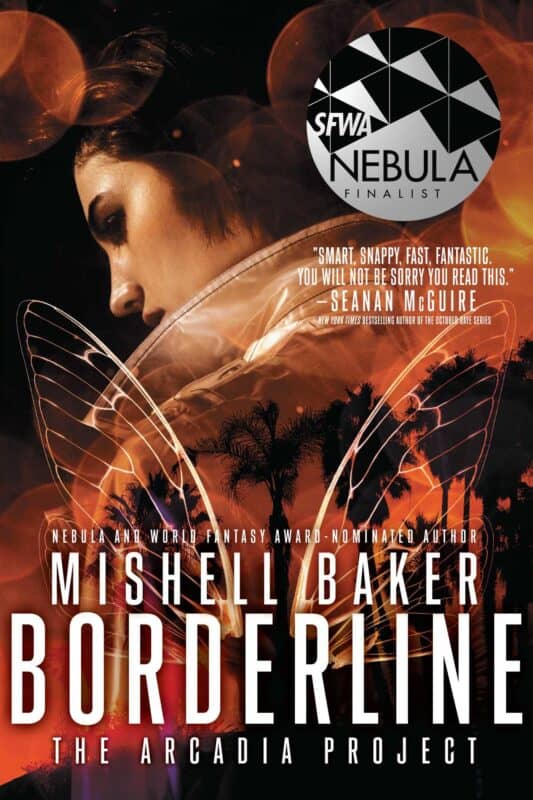 Mishell Baker's debut novel Borderline is the first of 3 books in the award winning Arcadia Project series.
In book one, we're introduced to Millie, an ex filmmaker living in the cutthroat city of LA. After a failed suicide attempt, Millie is left without her lower limbs. Diagnosed with borderline personality disorder, she now spends her days within the confines of a mental institution, broken and lost. She has no idea what the future holds, or if she even has a future at all.
That's until a strange lady called Caryl arrives on her ward, offering her a role within a top-secret organization named the Arcadia Project. Millie reluctantly accepts, knowing this could be her only shot at a new life.
Her first task is to track down a movie star nobleman who has mysteriously disappeared. To find out his whereabouts, Millie must reenter the soulless world of Hollywood and delve into the dark truth behind the glitz and the glamour.
But solving this case will involve battling more than just her own inner demons; she discovers evil forces at play that threaten to destroy the earth and civilization as we know it. Does she have the strength to fight for justice, or will she be swallowed up into the dark underbelly of Tinseltown forever?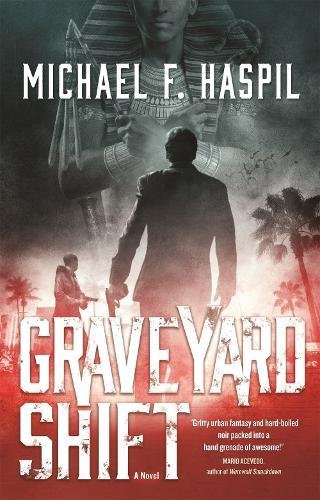 Vice cop Alex Menkaure is no ordinary cop; he was once a pharaoh and a mummy in ancient Egypt. Alongside him is his seemingly normal partner Marcus, who was born a vampire in Ancient Rome.
But now the pair have left their old lives behind, and they spend their days fighting supernatural crime for a special police unit in Miami, Florida.
Using their inside knowledge of the paranormal, they keep the streets safe from the monsters, shapeshifters, and vampires that plague the city.
But when tensions between mortals and vampires reach breaking point, Alex and Marcus are forced to form an unlikely partnership with some unsavory creatures from the underworld. There's an ancient vampire conspiracy at play, and they must use every possible resource to defeat it. If they fail, the consequences are more deadly than they ever could have imagined. Can they work together to stop the bloody race war between vampires and humans, or will evil triumph?
Michael F. Haspil's award-winning standalone novel is a fast-paced, action-packed romp full of paranormal adventure, set against a backdrop of the Miami skyline. It's the first and only book in the series so far, although there are rumors of a follow-up; fingers crossed!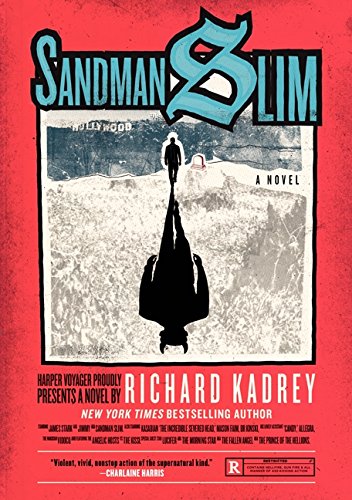 This is the first of twelve compelling books in Richard Kadrey's Sandman Slim series.
In book one, we meet the illustrious and notorious James Stark, who just happens to be the great great grandson of Wild Bill Hickock.
Also known as Sandman Slim, James spent his teenage years working as a respected magician. But his powers soon got him noticed by some dangerous demons from the underworld, who snatched him up and sent him into hell. For 11 long years, he was forced to perform as a sideshow freak, entertaining satan's many minions.
Now, James is free, and he's hell-bent on getting revenge. He hunts down the evil and mysterious group responsible for his years of pain. But the battle between heaven and hell has been raging long before he was born, and he soon realizes that the truth is much bigger and much more terrifying than he could ever have imagined.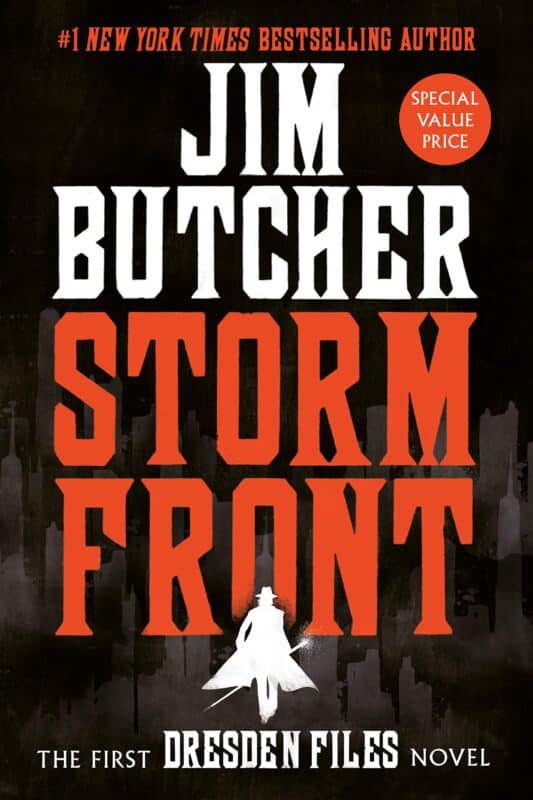 Storm Front is the first book in the epic series The Dresden Files. First published in 2000, this book and the subsequent series changed the face of modern Urban Fantasy and laid the foundations for future authors of the genre.
Book one tells the tale of Harry Dresden, a paranormal investigator who also happens to be a wizard. His particular area of expertise means he's in high demand at the Chicago Police Department.
They have a case to solve beyond their mortal capabilities; there's been a series of grizzly murders involving black magic and supernatural powers, and the Chief of Police thinks Harry is the perfect man for the job.
Harry gladly takes on the case, keen to make some well-needed money and put his skills to good use. But behind these murders is a dark, mystical entity, and now, that entity knows Harry's name. Is he in too deep?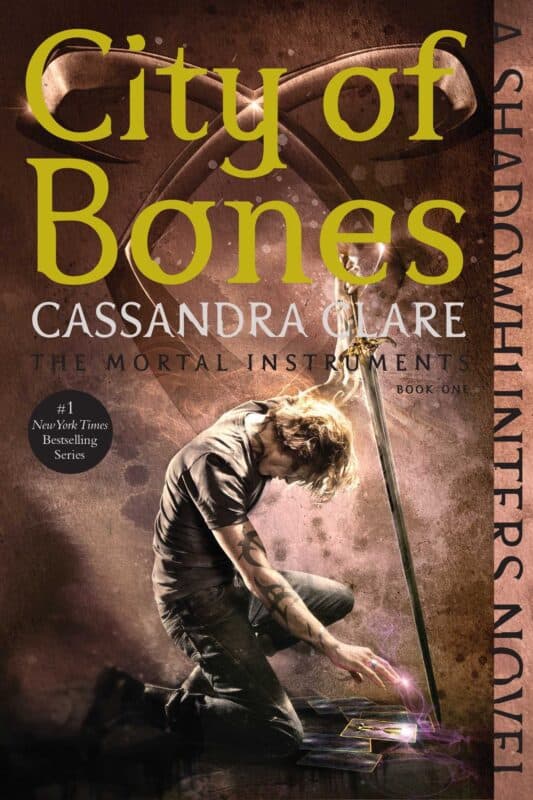 City of Bones is the first of six books from The Mortal Instruments series. The series has received international acclaim in the young adult urban fantasy genre and has since been adapted into a hit TV series, Shadowhunters: The Mortal Instruments.
Clary Fray is just fifteen years old when she witnesses a terrifying murder committed by three mysterious tattooed teenagers. But before she can call the police, the victim's body disappears into thin air, leaving not even a trace of blood behind.
The perpetrators are Shadowhunters, powerful warriors sent to defeat the evil demons who roam the earth.
After a bizarre series of events, Clary is pulled into the Shadowunters mysterious world, and things start to get out of control.
One minute, she's a regular New York teen, and the next, she's embroiled at the heart of a supernatural battle between good and evil, and she has no idea how to win.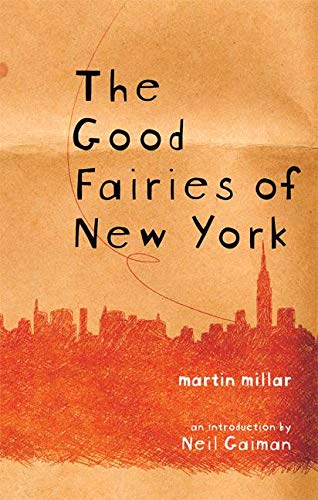 This standalone novel by Martin Miller tells the tale of two eccentric Scottish thistle fairies named Morag and Heather, who accidentally land in a stranger's apartment in the middle of New York City.
The apartment belongs to Dinnie, a misanthropic violinist lacking musical talent, social skills, or a willingness to be nice. Needless to say, when two eighteen-inch fairies with kilts, swords, and thick Scottish accents fly through his window and vomit on his carpet, he's not too impressed.
But there's a reason that they landed so far from home, and that reason has something to do with Kerry, who lives just across the street. Kerry suffers from chron's disease and has to wear a colostomy bag. She's been working hard on an Ancient Celtic Flower Alphabet, hoping to win a local art prize. Unbeknownst to her, her little project is more powerful than she thought.
From the moment Morag and Heather arrive in NYC, they disrupt the lives of the humans around them. But perhaps their lives needed a little disruption after all. This unique, heartwarming, and hilarious tale is packed full of mishaps and mayhem. It's an addictive page-turner with a powerful overriding message that will stay with you long after the last page.
So there you have it, my selection of the ten greatest urban fantasy books to read in 2021. Which one is your favorite? Let me know in the comments below!
Check out these other great articles: