It's a little impossible to be a bookworm and not know the name: Harry Potter. Harry Potter is one of the most famous series in the world. The Harry Potter books have sold more than 500 million copies since the first book came out in 1997. That kind of number is incredibly mind-blowing.
And since then it's only grown, sprawling into a magical universe of books, movies, a theme park, stage plays, and endlessly merchandise. I mean, are we really Potterheads if we haven't secretly coveted a scarf in our house colors once or twice?
But what if you haven't read Harry Potter yet? What if you don't know why we say "the boy who lived" or "he who must not be named"? What if you're reading this and inwardly whispering, "what the heck are house colors?!?!?" while your brain is just one long line of question marks?
That's actually okay! Not everyone grew up reading Harry Potter books in order. I had my head stuck in Narnia personally and didn't discover Hogwarts until I was in my late teens. I still don't have a scarf!! It's very sad!
There's no age limit for falling in love with a magical book series.
So whether you're a new fan or a returning fan or someone with a bad memory and you don't remember where to start with your Harry Potter journey — this post is for you.
Let's talk about how to read the Harry Potter books in order!
What is Harry Potter?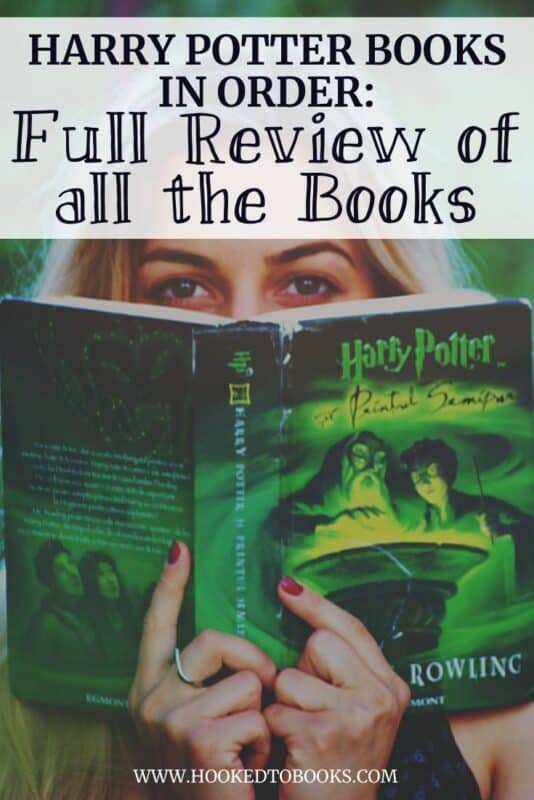 Harry Potter is a series of 7 books about an orphan named Harry Potter who receives a letter to attend a magical school of mischief, mayhem, and magic.
He discovers his parents were great wizards but were murdered by the horrifying villain, Voldemort — a monstrous immortal wizard who Harry is prophesied to defeat.
The series starts off when Harry is eleven (each book covers a year of school) with plenty of shenanigans amongst friends and magical creatures. There are mysteries to solve and life at a wizarding school to survive.
It's like the ultimate boarding school series, but there's also monsters and witchcraft and trolls and some serious evil that isn't going away.
Your heart gets tangled up with the golden trio, Harry, Ron, and Hermione, as they tackle homework and sports tryouts and magical chocolates… And also the dark arts.
The world is swirling and vast and enchanting. This is why readers fall in love.
It's not just the plot: it's this chance to taste magic and deep unshakeable friendship and explore a history of wizards and witches.
How many Harry Potter books are there and where do you start?
There are 7 total books in the Harry Potter series. It's best to read them in the publishing order. So try working through books like this:
Then you can launch into Harry Potter and the Cursed Child (2016), which is a script of the screenplay.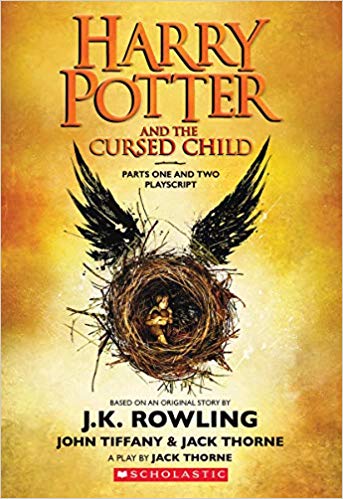 You can also grab the Fantastic Beasts and Where To Find Them screenplay and the most recent The Crimes of Grindlewald screenplay.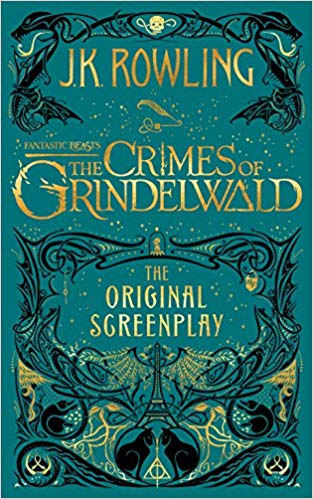 If you're craving more Harry Potter – yay time for bonus content! We have the Hogwarts Library Collection: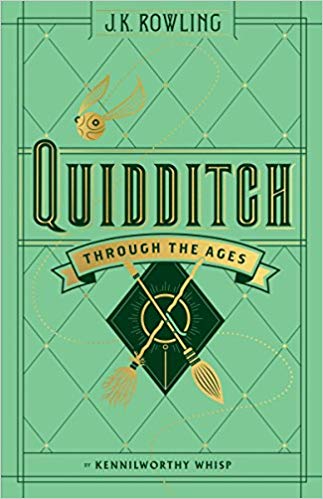 And lastly some extra little eBooks! These are under 100 pages long.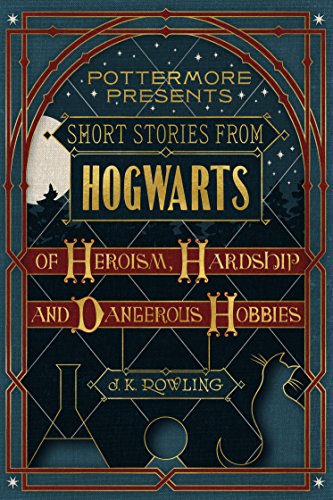 Summary of Harry Potter Books In Order
1. Harry Potter and the Sorcerer's Stone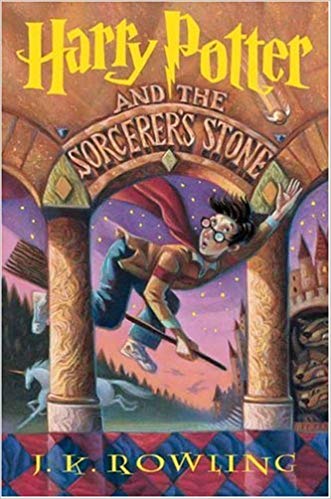 Harry Potter is an orphan who's living with his wretched aunt's family, unloved and unwanted, until the day he receives a magical letter inviting him to attend the Hogwart's School of Witchcraft and Wizardry.
There, he discovers he's part of a prophecy to defeat a dark lord, but honestly, Harry's focus is on fitting into a new school where magic is normal.
There are still bullies, classes to attend, homework and friendships to sort out. Your teacher might shape-shift into a cat, sure, but you better get your homework done on time.
It's a fun and excitingly addictive introduction into the world and definitely will catch your heart and imagination. Not to mention fun!
There are humorous lines and quips, bizarre wizardry behavior, and a mystery for Harry, Ron, and Hermione to unravel… which may just lead them to the knowledge that Voldemort isn't as dead as the world thought he was.
Find out how Harry Potter and the Sorcerer's Stone changed one reader's life in this essay, which was also a winner in the 2019 Hooked To Books Scholarship contest.
2. Harry Potter and the Chamber of Secrets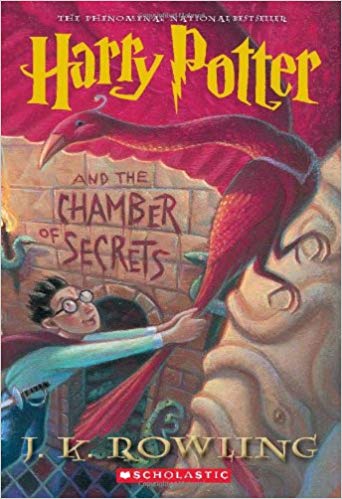 It's Harry's second year at Hogwarts and he's still pinching himself that this gets to be his life now. Less time with his horrible relatives, maximum time with Hogwart's magic and mayhem.
But school isn't picture-perfect of course. He has a bully to contend with (Draco Malfoy), a cruel teacher to avoid (Snape), and a confusingly stuck-up new professor (Gilderoy Lockhart) who maybe is hiding a dark secret.
Then something starts turning students to stone and people are suspecting Harry himself.
I particularly adored the dry humor and the banter, although the structure of this one is very similar to the first book, so there are fewer surprises, but comfort in knowing how things will unravel.
3. Harry Potter and the Prisoner of Azkaban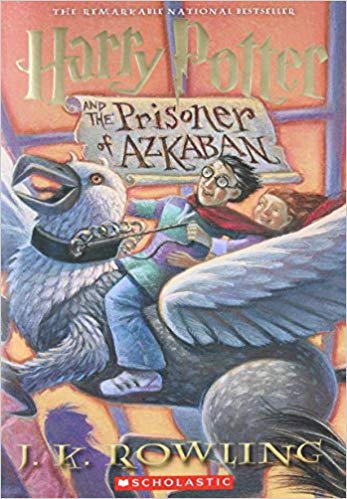 Things are never what they seem for Harry while he attends Hogwarts. Sirius Black (a convicted murderer) has broken out of the infamous Azkaban prison and he's hunting Harry, plus we get introduced to the awful dementors who suck out souls.
There's a new Defence of the Dark Arts teacher and Harry is making a name for himself in Quidditch, but is safety at Hogwarts ever a possibility? Sirius Black is coming. And his secrets are not what Harry expects.
Every Harry Potter book dives more into the world, and I think one of my favorite things in this one were all the names! Like the lollies at Honeydukes: "toothfloosing stringmints" and "butterbeer" and "fizzing whizzbees".
I'm sure half the reason this series is so famous that the world is incredibly easy to fall in love with and get lost in.
4. Harry Potter and the Goblet Of Fire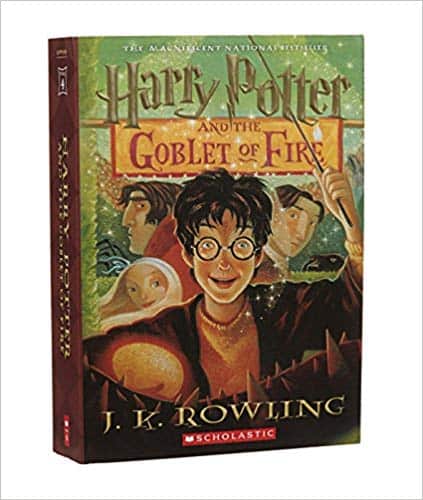 The series was written to grow with its audience, so by the 4th book, it's moving away from being middle-grade and now it's focused more on a solid young-adult audience.
This book arrives with over 600 juicy pages and we see Harry Potter attending the International Quidditch Cup and discover there's a competition happening at Hogwarts this year that will bring rival schools together. Harry thought this would be his chill year at Hogwarts but…ha. Someone enters his name into the contest and its nonstop action.
Some of my notable favorite moments in this one were more time with the messy, sprawling Weasley family (who are bizarre and cozy and loveable; Fred and George continue to be the absolute mischievous bests) and we also see Harry, Ron, and Hermione's friendship tested as well as strengthened.
But this book is when stakes start to rise and with the first important character death, you start to know JK Rowling means business and things are going to get darker from here.
5. Harry Potter and the Half-Blood Prince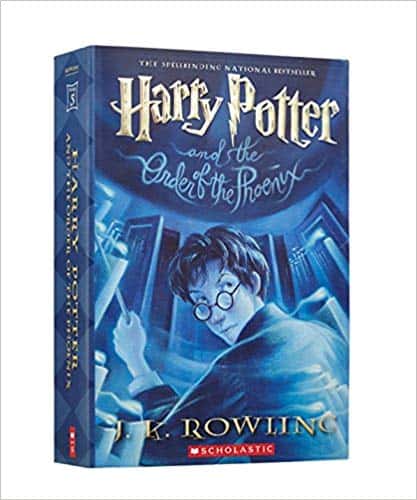 The war against Voldemort has officially begun in this book, inciting a civil war amongst the Wizarding world while darkness spreads.
But Harry & friends are still at Hogwarts, trying to keep on as they face exams and learn darker and more complex magic.
Harry becomes captain of the Quidditch team and spends his free time pursuing Draco Malfoy, certain he's behind dark conspiracies.
But one of Harry's second-hand school books has clever notes from a past student known as "the Half-Blood Prince" and it's helping Harry making terrific but dangerous potions… that are definitely going to get him into trouble. Or maybe help him discover more about who Lord Voldemort was before it's too late to stop him.
This is the book I clearly remember finishing and having to scream softly into a pillow. It's dark and addictive, exciting and lovely at times, as well as dangerous.
Learning more about Voldemort's backstory makes you both hate and be intrigued by him. And bigger and darker secrets start spilling.
6. Harry Potter and the Order of the Phoenix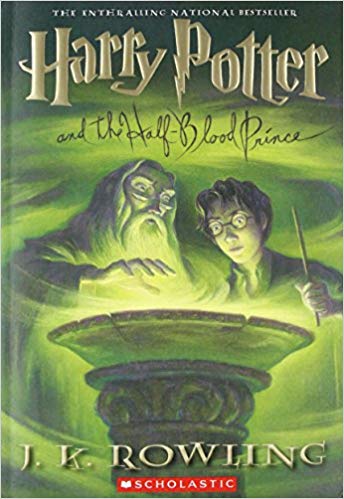 I have fond memories of this one, even though I can never spell Phoenix right on the first go (oops!). In this book, we're with Harry for his fifth year at Hogwarts. War rages.
The new Defence Against the Dark Arts makes life difficult. Huge exams are looming and destinies are unsure.
But worse is the fact that Voldemort's strength is growing and no one can stop him. Your favorite characters' safety is about to be shaken.
Unwinding new backstories for the characters and slotting together pieces of the mystery on how to defeat Voldemort make the plot action-packed and compelling.
Our favorite golden trio is rather fractious, though I continue to maintain the fact Hermione is basically keeping everyone alive at this point.
My best memory of reading this book is thoroughly losing track of time while turning the page.
Love Harry Potter? Check out our list of favorite Harry Potter quotes!
7. Harry Potter and the Deathly Hallows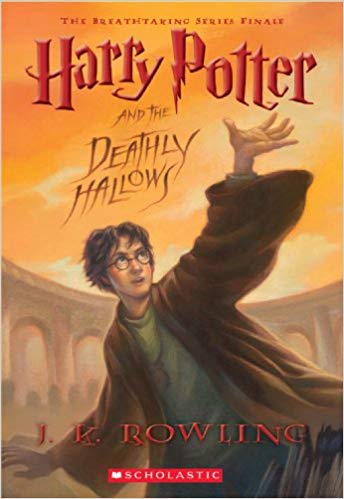 And lastly, we make it to the final book. It's Harry's last year at Hogwarts, but with war and Death Eaters rising and prophecies turning dark and poisonous, the question will be: who makes it out alive?
Every bond is tested, characters are on the run, the Dark Lord has nearly won and Harry can't keep hiding. Someone has to fulfill their fate. Destroy the Horcruxes — or watch Voldemort destroy the Wizarding World.
Finales are always so bittersweet, especially when you know you'll be saying goodbye to beloved characters and a world you've fallen so deeply in love with over seven books. The battle in this was terrific, the twists heart-stopping.
Complex histories of hated characters are also revealed. Harry, Ron, and Hermione are pushed to the limits as they search for the last Horcruxes and unravel the secret history of the Deathly Hallows tale.
It was a fantastic finale, satisfying and teary and triumphant. Not without pain, but definitely with hope.
Enjoy this post? You may also like:
About the Author
CG Drews is a YA book blogger with the goal to read every book in existence. She's aiming for immortality for this. When not reading, she writes novels and blogs at paperfury.com.