Dan Brown is the legendary author behind some of the best-selling books of all time, including the global phenomenon Angels and Demons and 'The DaVinci Code.'
His books have been translated into 56 languages and become some of the most famous titles of the 21st century.
Brown's epic tales of adventure delve into the controversial world of global conspiracy theories and early Christian history, sparking endless debates between scholars and intellectuals around the globe.
And meanwhile, readers have lapped it up. We can't get enough of Brown's nail-biting tales and immersive explorations into the dark and ancient past.
The Full List of Dan Brown's Books in Publication and Reading Order
Dan Brown is most famous for his Robert Langdon series, but he's penned several standalone works, too.
In this post, I'll start by giving you a full list of Brown's books in the order they were published. Then, I'll break them down into reading order and include a summary of each one.
Dan Brown's Books in Publication Order
The Robert Langdon Series
To say this series is iconic is an understatement. The Robert Langdon books include some of the most recognizable titles of all time, including 'The DaVinci code,' which became one of the fastest-selling novels in history.
The stories center around a Harvard University professor whose expertise in religious symbology and iconography takes him around the world, exposing the secrets of the Catholic Church.
This five-book series began in 2000 with 'Angels and Demons' and concluded in 2017 with 'Origin.'
Below, I'll list every book in the series and give you a short summary of each one.
Ideally, I'd recommend reading them in publication order, but if you don't have time to tackle the whole series from start to finish, don't worry. The stories revolve around the same protagonist, but there's not much crossover between each book, so you can pick up any of these titles and dive right in.
1. Angels & Demons (2000)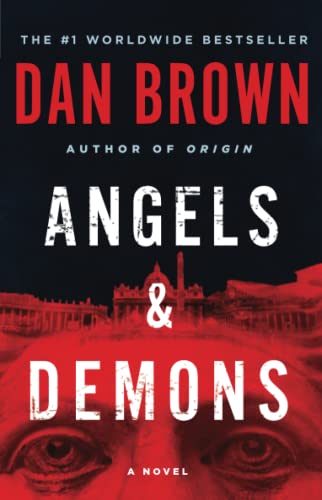 The body of a top physicist has been found in a Swiss research facility with a mysterious symbol branded into their chest.
And so, world-renowned symbologist Robert Langdon is called in to decode its meaning and help trace the killer.
But when he arrives at the scene, he can't believe his eyes; the markings point to an ancient underground brotherhood known as the Illuminati, the most shadowy secret society known to man.
The Illuminati have resurfaced, and they're plotting to overthrow their most powerful arch-nemesis, the Catholic Church.
And so Langdon jets to the Vatican, where he teams up with the Italian scientist Vittoria Vetra to stop the Illuminati in their tracks.
But their mission won't be easy. Langdon and Vetra must embark on a dangerous and frantic search for the missing pieces of the puzzle, a search that will take them deep into a network of hidden crypts and secret vaults buried by time.
And if they fail, the entire fate of humanity could be at stake.
2. The Da Vinci Code (2003)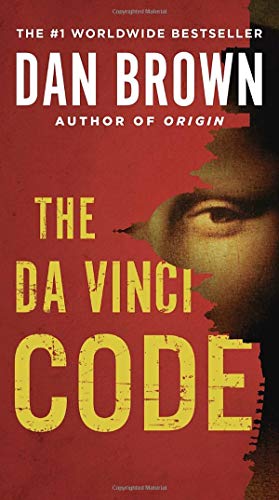 It's the middle of the night, and Robert Langdon is sleeping in a Paris hotel room when an urgent phone call comes through.
The curator of The Louvre has been found dead inside the museum, surrounded by a series of cryptic codes. The police are out of their depth, but Langdon has the expertise they need to decipher the bizarre set of clues.
So, with the help of renowned French cryptologist Sophie Neveu, he sets out to solve the mysterious riddles left behind by the killer.
But what they discover is more sensational than they ever could have imagined, and now, they're on a treasure hunt leading them deep into the past to the legendary works of Leonardo DaVinci.
They're about to uncover one of history's most guarded and explosive secrets, but it could slip through their fingers if they don't act fast.
3. The Lost Symbol (2009)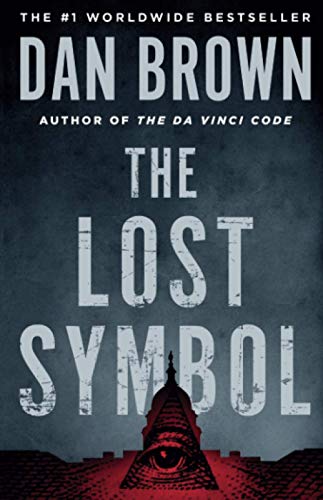 Robert Langdon heads Stateside to deliver a lecture in Washington DC. He's been invited by his old friend Peter Solomon, but when he arrives, Peter is nowhere to be seen.
Instead, Langdon witnesses the discovery of a gruesome artifact, and suddenly he begins to wonder if he's been lured to Washington under false pretenses.
A mysterious phone call confirms his suspicions, and it's clear that wherever Peter is, he's in serious trouble.
The madman on the phone has some instructions for Langdon; he must find a secret object buried somewhere in the nation's capital and bring it to him. If he doesn't, his friend will die.
And so, he embarks on another frantic search into a shadowy world of Masonic secrets to discover a hidden truth so inconceivable that it could change the course of history forever.
4. Inferno (2013)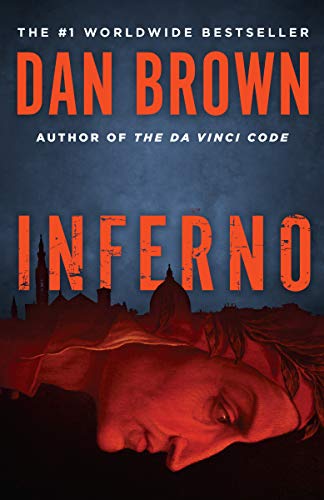 Robert Langdon awakes in a hospital bed in Florence with no recollection of how he got there. Even more mysterious is the sinister object found amongst his possessions.
It's clear that he's in danger, and so with the help of doctor Sienna Brooks, he escapes into a vast network of hidden tunnels that snake their way below the city.
His enemy is in hot pursuit, and if Langdon wants to outrun him, he'll have to use every ounce of knowledge he has about the secrets of the ancient world.
There's a complex puzzle buried deep beneath the city's grand facade, and with the help of a few lines from Dante's Inferno, Langdon and Brooks set out to solve it.
If they don't, the consequences will be deadly.
5. Origin (2017)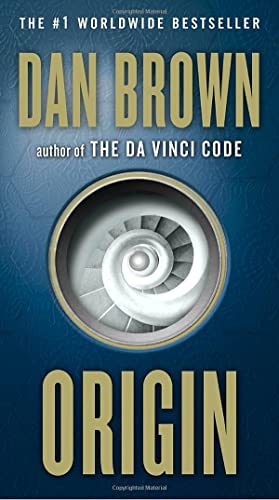 Robert Langdon heads to the Guggenheim Museum in Bilbao to attend an event hosted by the controversial billionaire inventor Edmond Kirsch.
The host has an astounding discovery to share, but as proceedings get underway, the evening suddenly descends into chaos. Now, Kirsch's phenomenal breakthrough could be lost forever.
And so, with a dangerous enemy on his tail, Langdon flees Bilbao with the museum's director, Ambra Vidal, and the pair travel to Barcelona.
There, they must uncover a secret password buried amongst a labyrinth of ancient passageways. Mysterious symbols mark the trail, and bit by bit, Langdon and Vidal begin to uncover the most shocking and explosive truth the world has ever known.
Dan Brown's Standalone Novels
Dan Brown is famous for his Robert Langdon series, but he also has two thrilling standalone novels to explore, too.
Digital Fortress (1998)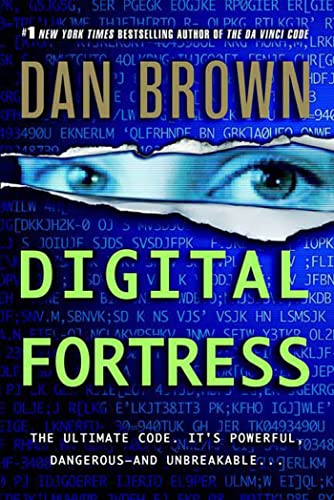 The National Security Agency's world-renowned code-breaking machine has finally encountered a code it cannot crack.
And so, the agency calls in their head cryptographer, Susan Fletcher, to help. But what she discovers sends chills down her spine.
The complex code has the potential to bring down the entire US intelligence system, putting America in grave danger.
Suddenly, the most powerful agency on earth is on the brink of collapse. With treachery and deceit infiltrating all sides, Fletcher must fight to save the NSA and herself, before it's too late.
Deception Point (2001)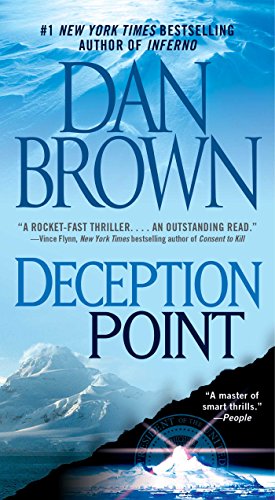 NASA's satellites have detected a meteorite embedded deep down under the surface of the Arctic ice. Contained within it is a strange insect-type creature, giving scientists final, definitive proof of the existence of alien life.
Under the orders of the US Government, intelligence agent Rachel Sexton is called in to validate the find and confirm what they already believe to be true.
She and a team of other experts head to the Arctic and begin their investigations, but what they discover will throw the world of scientific discovery into turmoil.
The meteorite is a fake, a brilliant deception masterfully executed by powerful forces. And now, these dangerous conspirators will do anything to keep their sinister plot from being exposed.
Other Works by Dan Brown
These are some lesser-known yet interesting reads of Dan Brown that you will find equally enjoyable as his other books.
187 Men to Avoid (1995)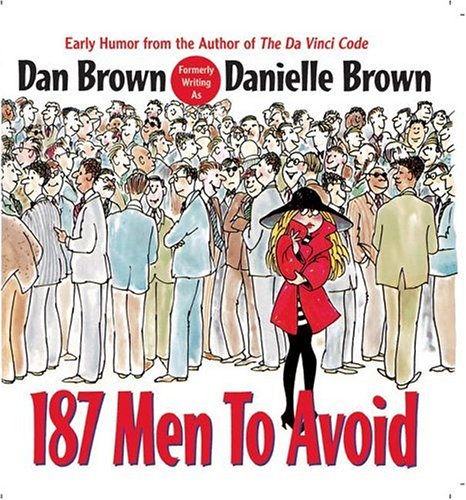 This light-hearted, tongue-in-cheek survival guide for women is a far cry from the thrilling action and adventure fiction we're used to from Brown.
But believe it or not, this was the author's first-ever published work, which he wrote alongside his wife under the pseudonym 'Danielle Brown.'
Wild Symphony (2020)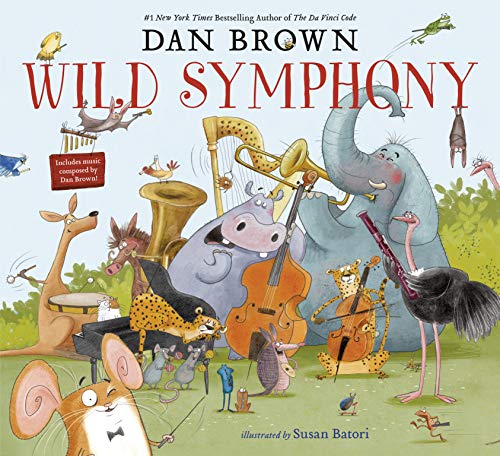 This children's picture book is another unexpected addition to Brown's bibliography, proving that this author is much more than a one-trick pony.
It's a beautifully illustrated, hilarious adventure through the jungle, where young readers are invited to solve puzzles and crack codes to uncover a special secret with a musical twist.
Conclusion
Dan Brown is a master storyteller, and his thrilling, heart-stopping adventures have made him one of the most famous authors on the planet.
Are you a fan of Dan Brown's work? If so, what's your favorite book? Let me know in the comments below!