From writing captivating, extraordinary love stories filled with romance and drama to creating brilliant and suspenseful thrillers that will keep you turning the page, Tami Hoag, the writer from Iowa, has written dozens of books in different genres and sold millions of copies.
There are so many great stories to choose from and read from so many book series anthologies and standalone novels. But deciding where to get started is not that easy when the list of books is long.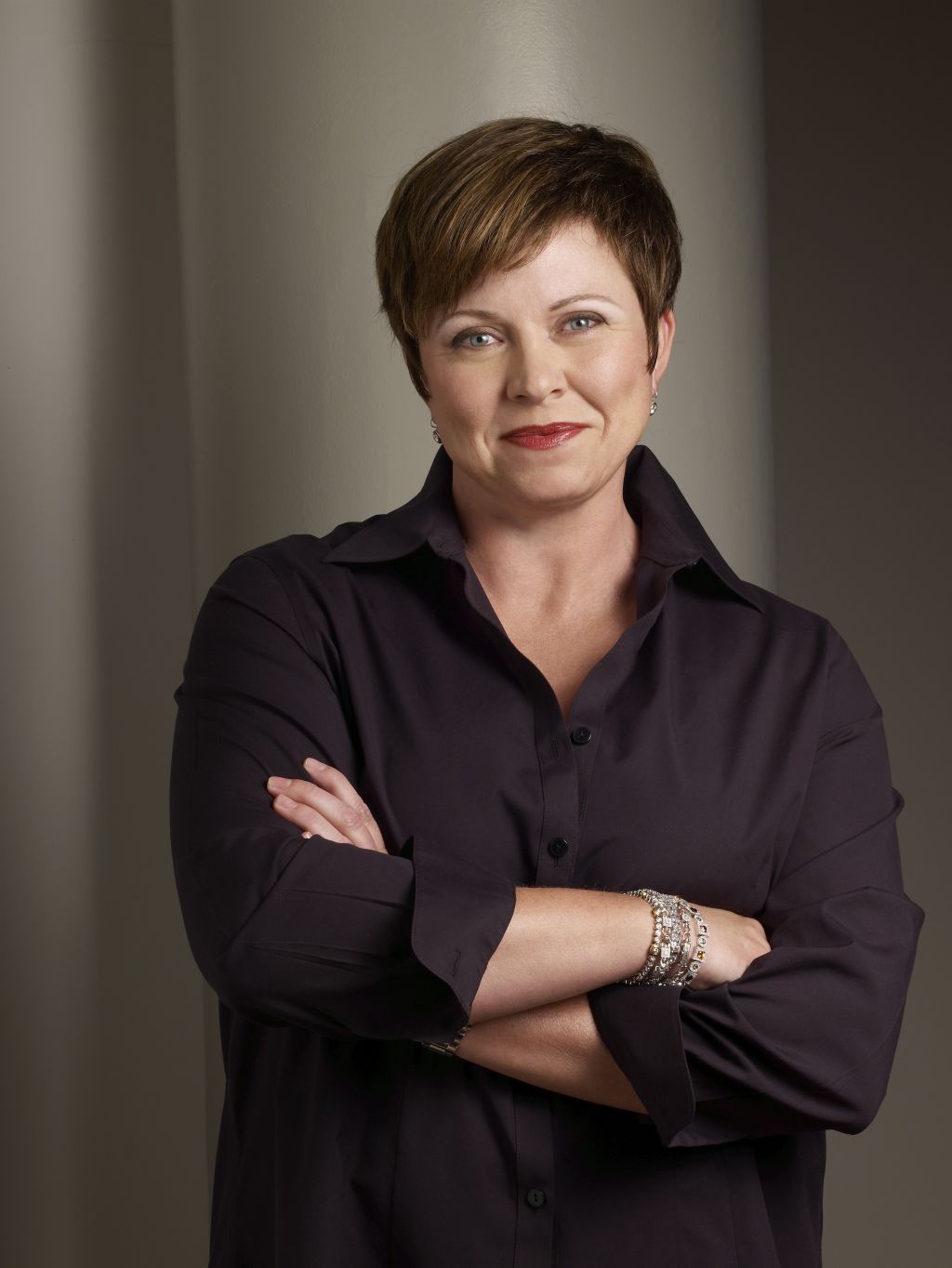 If you are planning to read Tami Hoag's brilliant books, this article is for you. Use it as a map to navigate the different series and books by Hoag and start the reading journey. We have arranged Hoag's books in other series and their reading order.
So here is the complete list of all the books written by Tami Hoag in reading order, arranged in their book series. Before we start with getting into from which books to get started, here are all the book series and standalone novels by Tami Hoag:
Broussard And Fourcade Series
The Broussard and Fourcade series is a brilliant crime thriller with the lead characters Annie Broussard and Nick Fourcade. But unlike any other run-of-the-mill thriller series, the highlight of this book series is the emotional weight that comes with it.
There are some complexly crafted murder mysteries that the protagonists have to solve.
Still, the most significant challenge they face apart from these mysteries is the emotional weight of the tasks. It makes this story relatable and connects the readers to these fictional characters so well.
Start With: A Thin Dark Line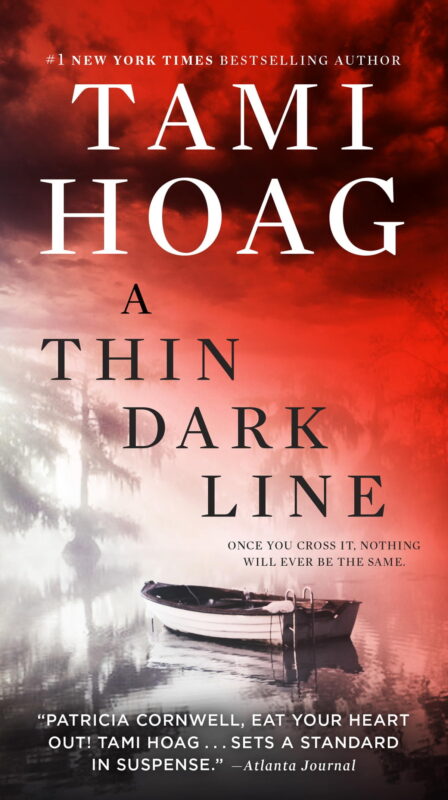 This book introduces the two leads of this series, Nick and Annie. Both are cops, and despite being similar, they are very different from each other.
A Thin Dark Line is the first book in this series, and it works so well in establishing the characters, their ideologies, their internal struggles, and their similarities.
A case has shaken everyone in the department, and the convict walks scot-free. While everyone accepts this, Nick has other plans. He is willing to cross the lines to get the convict behind bars.
While Annie wants the criminal to be punished, she is wary of doing anything to prevent the innocent from getting punished.
The story brings a lot of ups and downs in the lives of these characters, new relations are made, and new threats are revealed. This book and the series are a rollercoaster ride of emotions and thrills. Here are the three books in the series in reading order:
Rainbow Chasers Series
Suppose you have been overwhelmed by the thrill and suspense (and gore) of the crime thriller series above. How about some literary desserts with this beautiful yet complex romantic story between two opposite people?
The Rainbow Chasers is Hoag's take on a complex yet cute love story where fate brings two very different people together, and while the differences take over, pushing them apart, the journey together brings them closer and closer.
Start With: Heart of Gold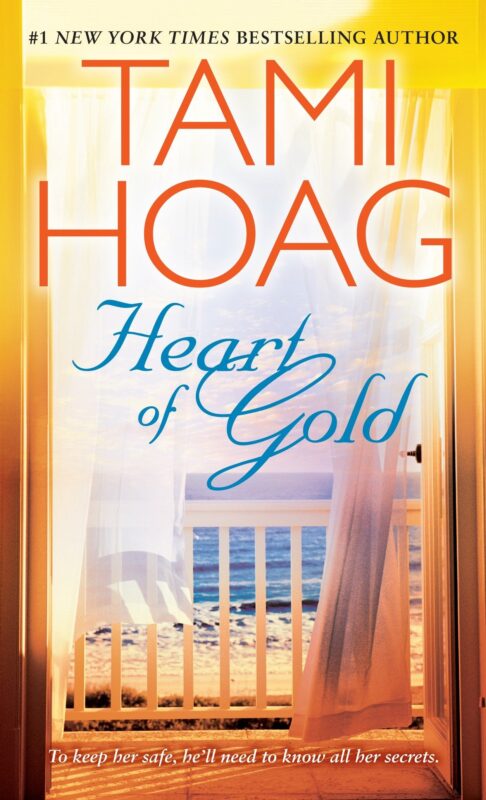 Faith Kincaid has had a troubled marriage and is trying to live a quiet and calm life with her daughter in a small town. But troubles start brewing again when Faith has to testify against her husband. This also puts her life at risk.
But agent Shane Callan is sent to be her bodyguard (against her wishes), and a love story starts to blossom. But many other things come with it, some good and some not so good. Read the story to see this beautiful story blossom.
There are four books in this series. Here are all the books arranged in reading order:
Kovac And Liska Series
The Kovac and Liska series is a brilliant short series about two agents (first Kate and Quinn and then Kovac and Liska) solving horrible and gut-wrenching crimes and getting over their own differences.
These books offer a unique mix of stories ranging from disturbing crime thrillers to mind-bending murder mysteries.
A dash of romance and love is also thrown into the series to make it even more enjoyable. But expect significant thriller aspects when reading this series.
Start With: Ashes to Ashes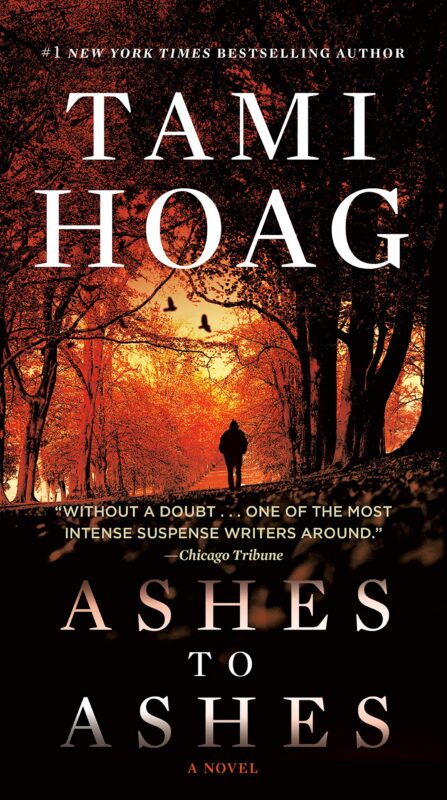 Ashes to Ashes is a brilliant crime thriller story about a deranged serial killer dubbed by the media as "The Cremator." He leaves no witnesses, and the worst is that he sets the victims on fire. But every serial killer slips once. And so does "The Cremator."
Two agents who ultimately do not want to work with each other are assigned to solve the cases, find the criminal, and put an end to the deaths of innocent people.
Kate Conlan, a former FBI agent, and FBI's special agent John Quinn must work together, overcoming their differences to stop this horrible crime.
There are six books in this series. Here are all the books arranged in reading order:
Elena Estes Series
Elena Estes is an ex-cop who has had a complicated past, and now all she wants is hope. But hope is hard to find, and all she gets is no reason to have a happy life, a future, or a glimmer of hope.
But things change as she starts getting chances to do something good, save innocent lives, and prevent this hopelessness in others' lives.
A great mix of complex characters and brilliant, mind-bending stories, the Elena Estes series is a must-read if you love the crime/thriller genre.
Start With: Dark Horse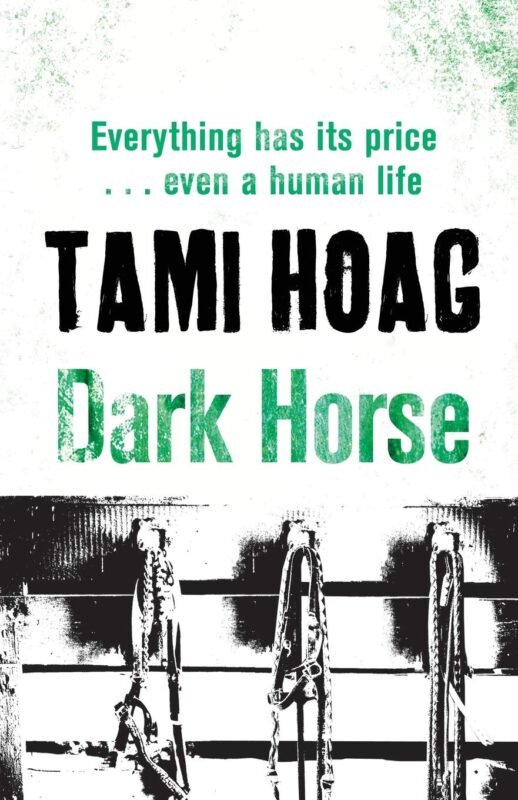 This book would be for you if you were looking for something that would pump your adrenaline and keep you turning the pages. A great crime thriller that puts the protagonist in a race against time to solve the mystery or let an innocent die.
A young girl called Erin is missing, and no one seems to be taking any action until her stepsister reaches out to Elena Estes, an ex-cop struggling with her demons. The killer has kidnapped the young girl, and each second counts if Estes wants to save her.
This book is a series of thrilling experiences that will keep you turning the pages until you reach a conclusion. There are just two books in the series. Here are the books in reading order:
Deer Lake Series
Tami Hoag is known for mixing romance and crime thrillers effortlessly, and the Deer Lake series is an example of that. An incredible story set in a small and remote town in Minnesota; the characters, the story, and the emotions all gel ideally in this series.
Start With: Night Sins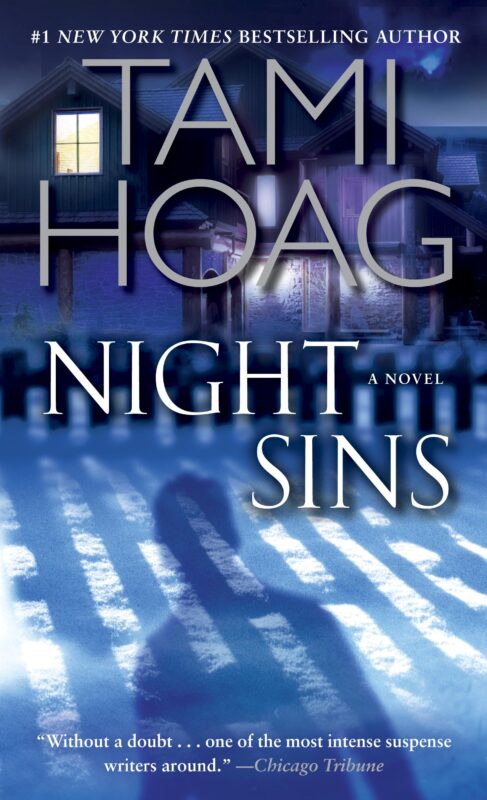 Deer Lake is a small and peaceful town in Minnesota with friendly folks all around. Crime is something they rarely experience. But people experience a horrible lifetime experience when a young boy is abducted.
The story then takes an interesting turn. Special Agent Megan Malloy is sent to the town to work on the case, and she has a lot to prove. Malloy has to work with the town's chief of police, Mitch Holt.
You'll find mystery, thrill, action, and romance between the characters. The town and the setting are brilliant in setting the mood. This book is a thrilling and enjoyable experience. There are two books in this series. Here's the reading order:
Oak Knoll Series
Oak Knoll Series is another great murder mystery series that takes the gore element in these series to a new level.
There are some genuinely disturbing moments in this series, and people who want to read something intense, pick this book series without a second thought.
Start With: Deeper Than The Dead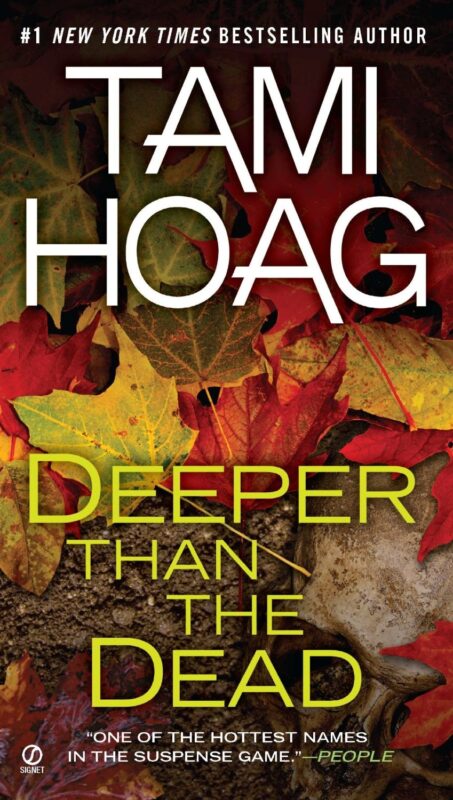 Deeper Than the Dead is a horrifying and disturbing murder mystery novel that is not meant for the ones with a weak stomach. The crimes in this novel are horrible, and the story keeps taking uglier turns.
The story starts when a group of children, along with their teacher, discover a body of a woman with her eyes and mouth glued. This line is enough to give you an idea of what kind the story this book has.
A new FBI agent, Tony Mendez, is tasked with the case, and as the story unfolds, there are so many shocking things revealed that would both shock you and impress you with the storytelling skills of Tami Hoag.
There are three books in this series. Here are the books in reading order:
Doucet Series
The Doucet series is a short yet sweet love story series about two people falling in love by fate.
The characters in this series are fascinating, and their interaction is very well written. Not only are these novels short, but also fast-paced, making them perfect for one-week reading.
Start With: The Restless Heart
People looking to read something short, sweet, and intense should pick "The Restless Heart." A photographer named Danielle comes to New Orleans to babysit some children. But this turns out to be a completely different story when she hires a nanny.
Instead of getting a frail old lady, a Cajun hunk comes for the job. Remy Doucet is a handsome man, and a love story is bound to bloom between the two, even though Danielle is nine years older than her.
There are three books in the series. Here are the books arranged in reading order:
Quaid Horses Series
The Quaid Horses series is a brilliant love story series where Tami Hoag's expertise in writing great characters and creating tension between them shines.
There are just three novels in the series, so it is pretty tiny and will take a little time to finish.
Start With: Rumor Has It
Rumor Has It has all the elements of a classic love story that may sound cliche, but Tami Hoag has done an excellent job of writing the story so well it feels like a fresh breath of air.
Nick Leone and Katie Quaid are destined to be with each other, but there are some difficulties they need to overcome. Both of them have secrets and keep their hearts behind the locks. But things start to change as they meet, talk and get to know each other.
There are three books in this series. Take a look at the reading order of the books:
Standalone Books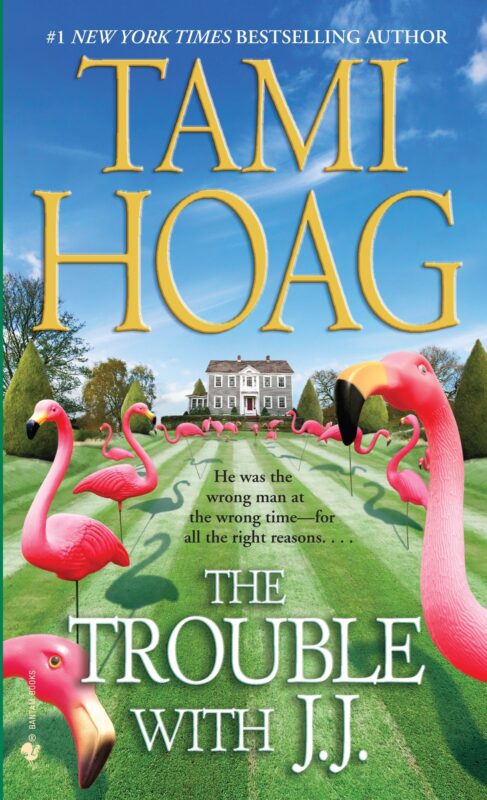 Apart from writing brilliant book series, Tami Hoag has written some tremendous standalone novels worth the read.
Most of these standalone novels are love stories, but some also include crime thrillers and mystery novels. Since these are unrelated books, there is no reading order here.
Conclusion
So this was the complete list of all the books written by Tami Hoag. From fantastic crime thrillers to beautiful and sweet love stories, Hoag has shown what versatility means when it comes to writing.
So pick your favorite series, refer to this article for the book reading order and start reading.