Author Don Winslow is known for his characteristic style of writing. With sharp and focused dialogues to create excellent characters, Don Winslow is often considered one of our time's most prominent crime thriller writers.
His command over characters and their interaction and his excellent writing style brings magic to his books. It is also the reason why his book "Savage" has been adapted into a major motion picture.
But what's stopping you from starting his books if you are more of a reader than a watcher? Don't know where to start? Well, in that case, here is the complete list of all the books by Don Winslow in reading order.
All Book Series And Standalone Novels
Neal Carey Series
The Neil Carey series is unlike your typical run-of-the-mill detective/ thriller novel series. It is a story about a character and an organization like you have never read before. The story is based in Rhode Island, and the protagonist, Neal Carey, is crafted complexly.
The series is filled with pleasantly "bizarre" stories that are well-written. The reason why we use "bizarre" here is that the setting, theme, and environment created by Winslow are genuinely unique.
From the descriptive streets and undergrounds of London to the brilliantly crafted character of Joe Graham, Mr. Winslow has created an excellent series that deserves all the praise it gets. Here's something about the first book in the series.
Start with: A Cool Breeze on The Underground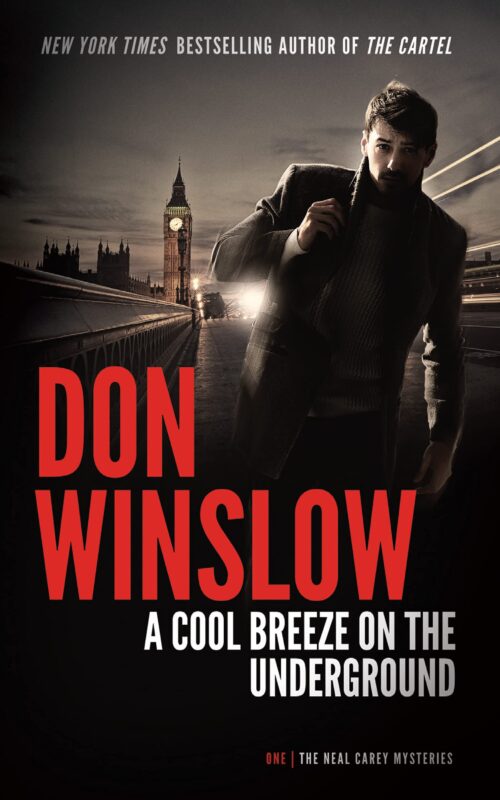 If you are looking for something truly unique to read yet with familiar structure and groundwork, then "A Cool Breeze on the Underground" will do more than impress you; it will surprise you.
Neal Carey has done a fantastic job writing some of the most uniquely contrived plots, characters, and scenes that would blow your mind. A Cool Breeze on the Underground is about a distinct person named Neal Carey.
Carey is a talented fellow, but he is not the one who follows the rules. This results in him getting in trouble. But then he meets a man named Joe Graham, who introduces him to the "Bank."
Without giving too much of the plot, the narrative takes a wild turn when Carey is taken in and trained to become a master of investigation. From using unique tricks to investigate places to understanding how to follow a suspect without raising suspicion, Carey learns it all.
But all of this training is not without any payment. Carey is then asked by the Bank to go on a dangerous mission to find the daughter of a prominent figure.
This girl is underground in London, a place filled with some of the most astonishing types of criminals you'll ever read about.
This book is filled with all of them, from murderers, thieves, and punk to characters that would entertain you for hours. The pacing is wonderfully great, with no moments that feel like a drag, and the end will make you pick up the next book in the series.
There are five books in the series. Here are all of the books in reading order:
Savage Series
While Don Winslow wrote five books for the Neal Carey series, it is the Savage series that put him in a prominent place as an author. This book series is Winslow's most famous and well-read book series.
This book series is about three main characters; Ben, Cho, and O. Ben and Cho are best friends. They are both in love with the girl, O. The book is prominently a thriller series, but there is more to it than just exciting parts.
There are a lot of emotions (especially in the first book), a lot of drama, and social commentary. All of this is enhanced even more by the sharp writing style of Don Winslow.
Start with: The Kings of Cool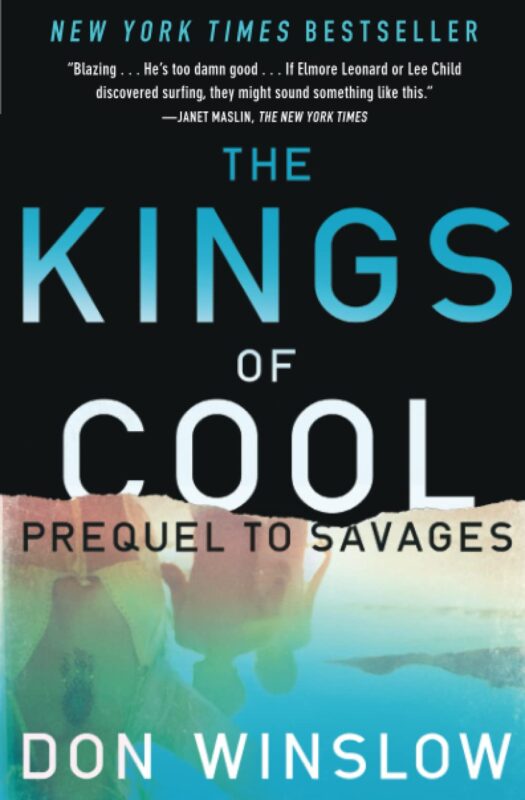 The Kings of Cool is the prequel to the massively popular (and soon-to-be motion picture novel Savages). Since we are presenting this list in reading order, this is the book you should start with. But if you read Savages first, that is also fine.
So what is "The Kings of Cool" about? This book is the prequel story of the main characters of the second book, Savages; Ben, Chon, and O. Sit in a time machine and get back to the 1960s as the story is set in Southern California in the 60s.
It isn't easy to put this book in a category. While the second book (or the first book if you consider chronological order) is a great thriller, this book is more like the primer to the thriller.
There is a good amount of drama, emotions, betrayal, and family values, and some compelling and touching writing. Don Winslow's writing style is what adds shine to this book. The parts where this book works, it works.
There is a good amount of social commentary, thought-provoking dialogues, and complex yet grounded characters that will feel relatable and enjoyable to read. There are just two books in this series. Here's the list.
If you want to read this series in chronological order, here's the order of Savages in chronological order:
Power of The Dog Series
The Power of the Dog is an excellent book series that shows one of the most vital skills of Don Winslow; creating complex characters and making them interact in an intricate framework of emotions and scenes.
The series is about the powerful drug cartel that has sunk its teeth across North and South America. It is about how this cartel tooth has started releasing poison and affecting people near it.
One of the best ways to describe this series would be this; think of the "Power of the Dog" series as the tasteful combination of Mario Puzo's Godfather with a hint of Taxi Driver and a dash of the action and thrill from Tom Clancy series.
This series has the right amount of action, thrill, drama, and suspense that will keep you hooked to the book. The fast pacing and the brilliant story add to the great experience even more.
Start With: The Power of The Dog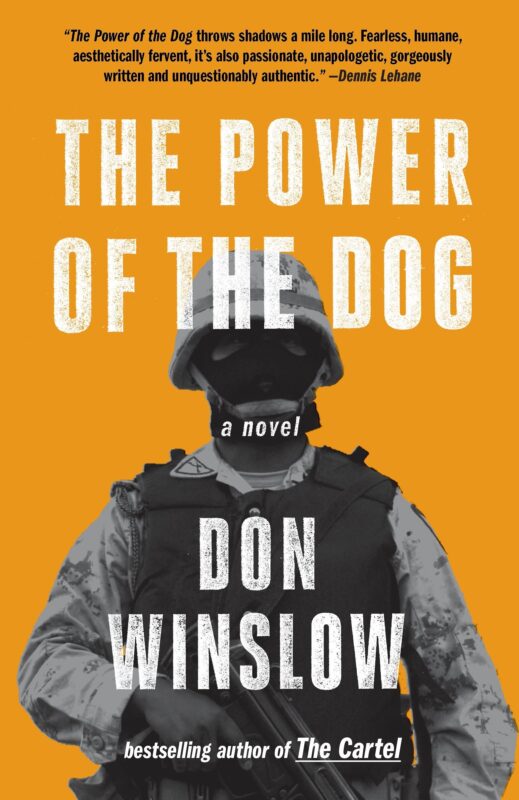 With over 500-pages, The Power of the Dog is a big book, and it has to be. The story is complex, with many characters, struggles, and interactions. And it all works perfectly.
It is challenging to tell a story about multiple characters and make the readers care about all of them. But Don Winslow does that gracefully. The story is about a complex, straight-to-the-point DEA agent. He is obsessed with bringing down the drug cartel's leader, Adan Barrera.
It would be challenging and useless to describe the plot and quite impossible as well, owing to the story's complexity. There are three beautiful books in the series. Here are the books in reading order:
Short Stories
Don Winslow has written one fantastic short story called "Broken." If you are someone who takes a lot of precautions before getting into a book series, then "Broken" would be the perfect book to get a taste of Winslow's writing.
"Broken" is a collection of six novellas with some of the most brilliantly-crafted crime thrillers. The stories are fast-paced, the writing is shart, and the actions are adrenaline-pumping. Let's look at the book's title story with the same name.
Broken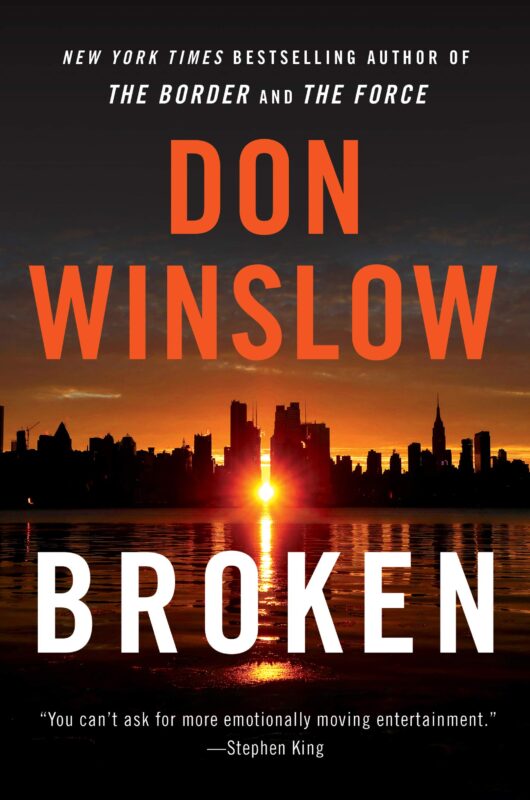 Broken is a classic crime thriller with all the outstanding elements of a good crime thriller. It is a gritty tale about two brothers and their life choices, which lead to a completely different life. From nasty crimes, detailed descriptions are not for people with weak stomachs.
Pick up this book, and if you are a crime thriller enthusiast, you will also love this book and the author.
Non-Fiction Books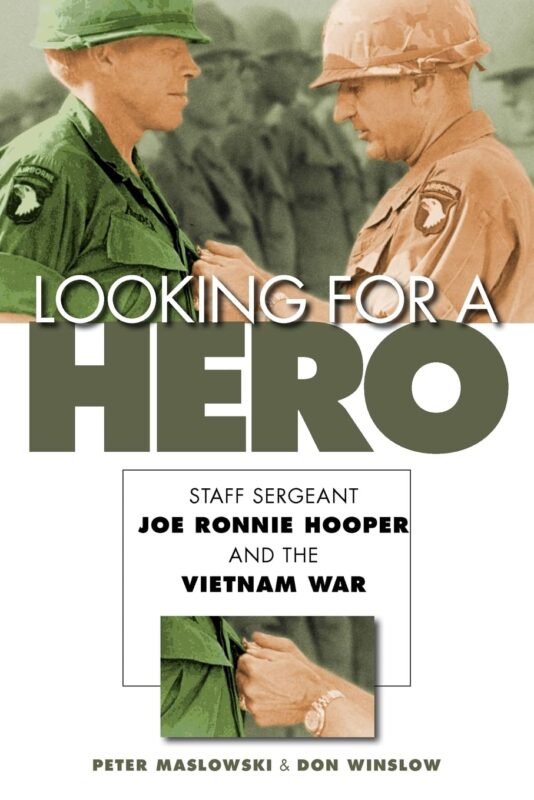 Don Winslow wrote one non-fiction book named "Looking for a Hero," which is about war veteran Joe Ronnie Hooper and his life, experiences, and the toll the Vietnam war took on him.
The book contains a series of interviews with Hooper's friends and family, detailed memoirs, and many other exciting stories that will let you look into the life of Hooper. Pick this book if you are into reading about real-life tales of wars.
Anthologies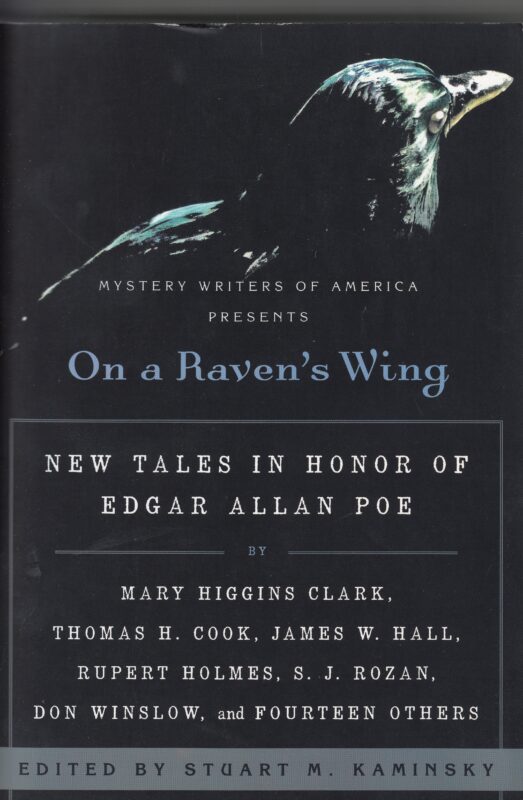 There are three anthologies featuring the stories and novels by Don Winslow. Since these are just anthologies, there is no reading order to them.
Standalone Books
What might surprise many people, Don Winslow has written more standalone books than books for any of his series. With "City on Fire" released just this year, he has written nine standalone novels.
These standalone novels are great for people looking to read something quickly without the need for getting complete series with it. These books have outstanding thrilling elements, complex characters, and intriguing plots.
Let's briefly look at the book "Isle of Joy's plot.
Isle of Joy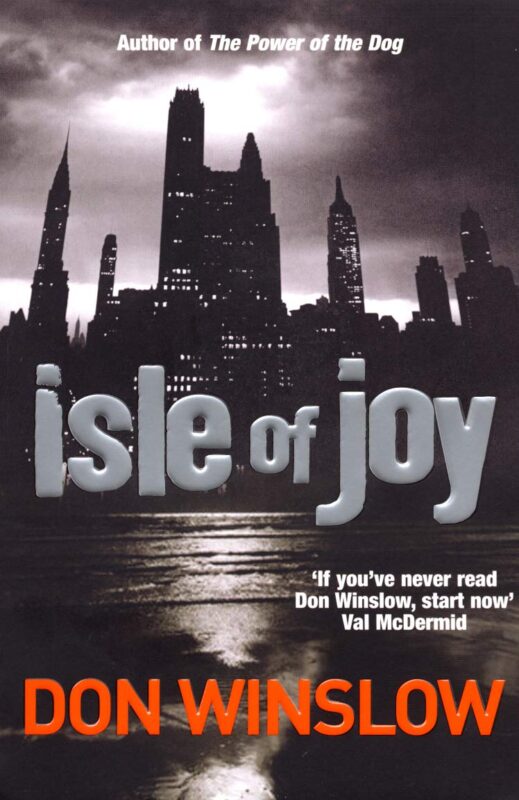 Set in the late fifties in New York, "The Isle of Joy" has all the elements of a gritty crime thriller. Walter Withers is the protagonist of this story, an ex-CIA agent who has turned into a private investigator after retiring.
But while bodyguarding an important person, someone sets him up, making him the prime suspect in the murder of the very same important person he was supposed to protect.
An excellent and thrilling experience that will keep you hooked to the book till the very end. Since this is a part of standalone novels, there is no reading order. Here are all the books in the series.
Conclusion
So that was it, an exhaustive list of all the books written by Don Winslow arranged in their respective series. Pick any of the series or standalone books if you want to start with something small and start reading some of the best crime thriller stories.