Lisa Williamson, better known as Sister Souljah, is a world-famous political activist and the author of several bestselling books.
Her thought-provoking works focus on themes of racial disparity, social injustice, and cultural identity, and they've inspired millions of readers around the globe to take action and create a positive change in their communities.
If you've never read Sister Soljah's books, I highly recommend trying them. In this post, we'll learn more about this prominent activist's life and career and explore her critically acclaimed work.
Who is Sister Souljah?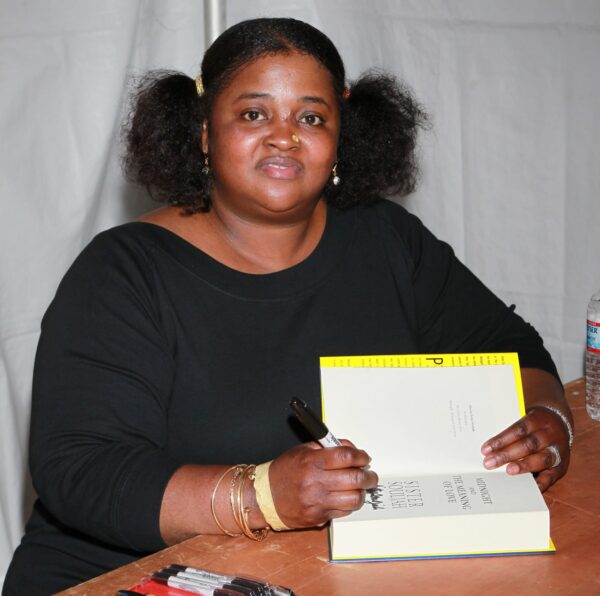 Sister Souljah was born in the Bronx in 1964. Her early years were marred by poverty, but at age 10, she and her family relocated out of New York City and into the suburb of Englewood, New Jersey.
She became disillusioned with the lack of African American influence in the public school system. From an early age, she began calling out for reform. Her activism led her to win the American Legion's Constitutional Oratory Contest. In return, she received a full scholarship to the prestigious Cornell University's Advanced Summer Program.
She enrolled at Rutgers University, where she had the opportunity to travel the world. Her experiences abroad reinforced her desire to fight for justice. And so, she began by launching a successful, high-profile campaign to halt her university's controversial financial investments in South Africa, which was still in the grips of apartheid.
But she and her fellow students didn't stop there. They joined forces with other young people across New Jersey to divest more than a billion US dollars previously being siphoned into apartheid-supporting projects, and their campaign was a success.
During her senior year at Rutgers University, Sister Souljah secured a job at the United Church of Christ's Commission for Racial Justice. She stayed there for the following three years, championing outreach and education programs for African American youths. During this time, she also took a leading role at the National African Youth-Student Alliance. There, she used her prominent position to speak out against racially motivated violence and hate crimes across the United States.
Over the next few years, her profile grew substantially. In 1992, she switched from campaigning and public speaking to releasing the 360 Degrees of the Power rap album. That same year, she made headlines after clashing with President Bill Clinton over handling the LA uprising. And in 1994, she solidified her status as a household name with the publication of her memoir, No Disrespect.
Five years later, Sister Souljah made her fiction debut with the bestselling novel, The Coldest Winter. Since then, she's penned several other bestselling titles.
Her books echo elements of her life's work, with frequent themes of love, faith, racial injustice, and redemption.
Today, Sister Souljah is still campaigning to make America, and the wider world, a safer and fairer place for people of color. And fans of her work will be glad to know that this prominent activist is still penning fascinating works of fiction. Recently, she released a follow-up to her bestselling debut, The Coldest Winter Ever, entitled A Life After Death. And hopefully, this captivating author has plenty more work up her sleeve for us yet to come.
Sister Souljah's Books in Order
So, now that we know more about Sister Souljah let's explore her bibliography.
Below, I'll list every book the activist turned-author has written so that you can start your reading journey immediately.
Sister Souljah's Memoir
In 1994, Sister Souljah released her raw and revealing memoir, No Disrespect.
1. No Disrespect (1994)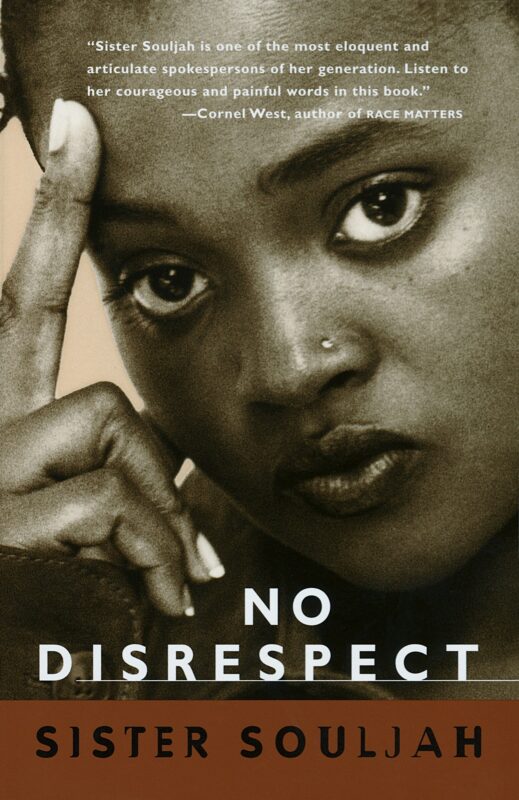 This fiercely candid retelling of her early life reads like a survival guide for young Black women growing up in a rapidly changing America.
Packed with gritty details of love affairs gone wrong and seemingly impossible hurdles overcome, Sister Souljah walks the reader through her extraordinary life as a powerful, fearless visionary who, above all, knows her worth.
The Coldest Winter Ever Books
Sister Souljah's first foray into fiction was the 1999 novel, The Coldest Winter Ever. Since the publication of that debut book, the author has added two more novels to the collection to make The Coldest Winter Ever trilogy.
The books center around the chief protagonist Winter Santiaga, the daughter of one of New York's most notorious and powerful drug lords.
The Coldest Winter Ever Books in Reading and Publication Order
The Coldest Winter Ever novels are interconnected, and the characters' lives intertwine from book to book. So, to get the most out of the series, follow the publication order listed below.
1. The Coldest Winter Ever (1999)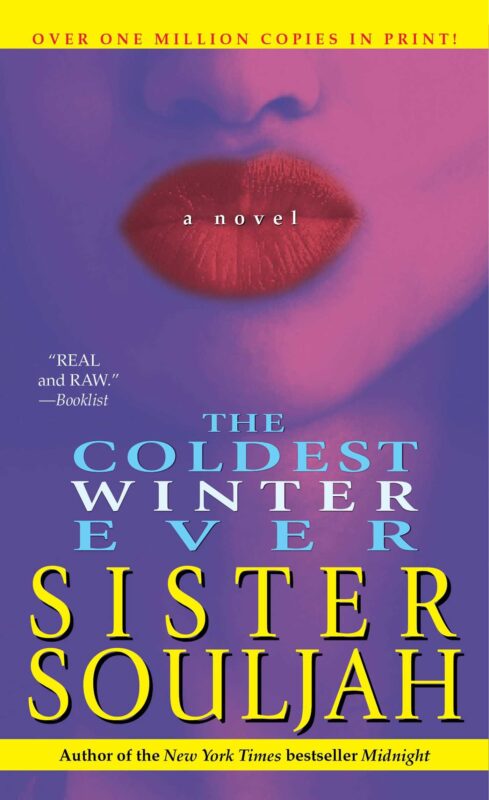 As the daughter of a criminal kingpin, Winter Santiaga has learned that the only way to stay on top is to cultivate an intimidating demeanor and use her god-given sex appeal to her advantage. And so far in her life, it's worked.
But now, she'll need more than just street smarts and killer curves to overcome the challenges that stand in her way. With her father's empire in peril, and a drug war unfolding on her doorstep, Winter must discern between her allies and her enemies if she will survive the cold.
2. A Deeper Love Inside (2012)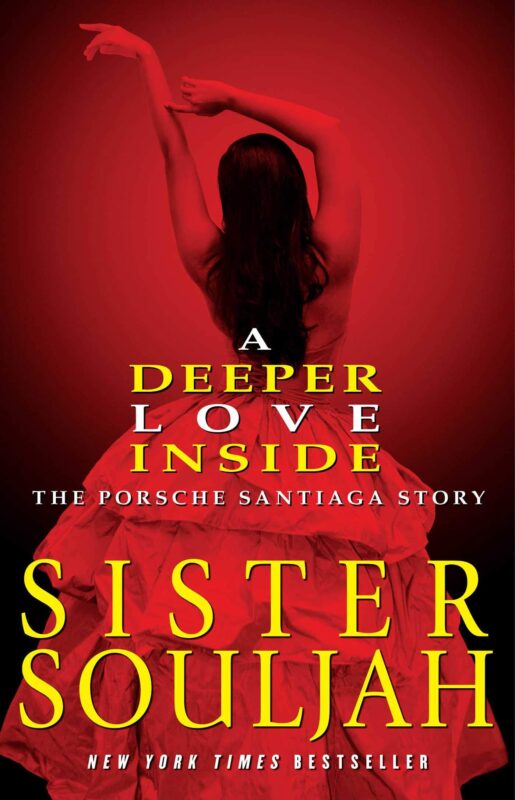 Winter Santiaga's fiery younger sister, Porsche, idolizes Winter, and she's cultivated the same fierce and fearless attitude that has seen her sister succeed. But now, the Santiaga family is falling apart, and the wealth they once enjoyed has disappeared.
Yet Porsche refuses to give up. So, rather than accept her fate, she decides to use every ounce of her tenacity to fix her family's plight and reclaim their status as the top dogs in town.
3. Life After Death (2021)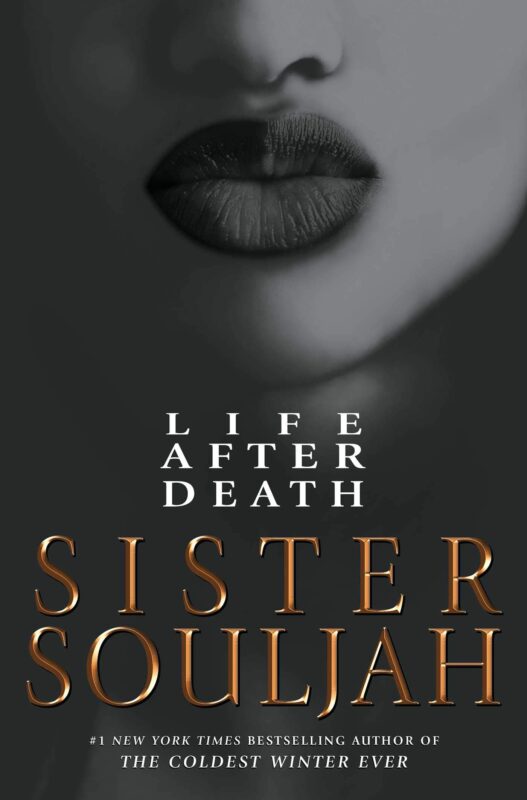 Finally, Winter Santiaga is out of prison and back on the mean streets of New York, where she belongs. And even after all this time, she still has the same fearless, jaw-dropping presence she always had.
Now, with a vengeance on her mind, she's hell-bent on tracking down her enemies individually. But she's not the only one with payback on her mind. An old friend and business partner has her sights set on Winter, and she's ready to get her retribution, no matter how much blood is shed.
The Midnight Books
This three-part series tells the story of a young Islamic African American man named Midnight. As the son of a prominent underground businessman, Midnight has led a privileged life so far. Still, as the series unfolds, he faces hurdles that will test his mettle and honor like never before.
The Midnight Books in Reading and Publication Order
The Midnight novels are interconnected, and the characters' lives intertwine from book to book. So, to get the most out of the series, follow the publication order listed below.
1. Midnight: A Gangster Love Story (2008)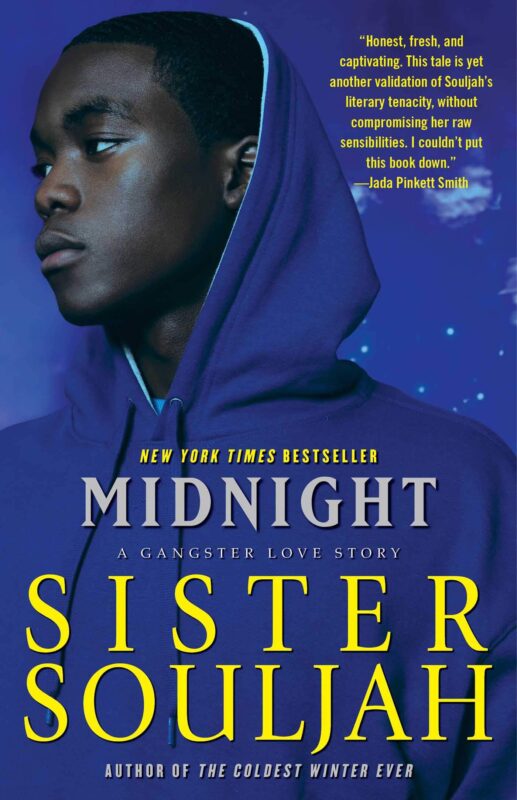 Midnight is accustomed to a life of privilege and protection. Still, his father's empire is in jeopardy, and he and his mother are forced to flee to the United States.
On the streets of Brooklyn, New York, Midnight wastes no time in building an empire of his own. Now, it's down to him to protect and provide for his family, and he's determined to do whatever it takes, by Allah's will, to make it work.
2. Midnight and the Meaning of Love (2011)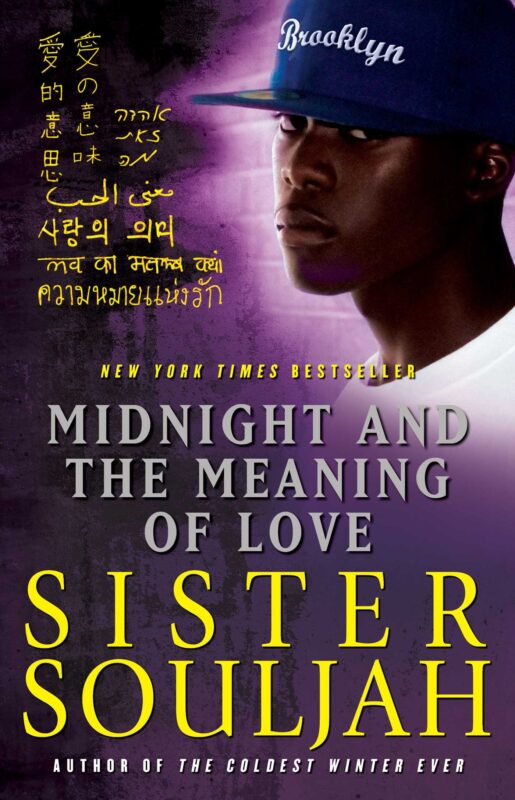 As a handsome, intelligent, and skilled Ninjutsu-trained ninja warrior, Midnight can pick the ladies. But as a devout Muslim, he's committed to his new wife, Akemi, who has come from Japan to join him in America.
But when Akemi's father kidnaps her and takes her back to her homeland, Midnight is suddenly forced to fight for his marriage in a way he never saw coming.
And so, he embarks on a deadly international mission to find his wife and bring her back to the US. And he's determined to succeed, no matter what challenges are put in his way.
3. A Moment of Silence: Midnight III (2015)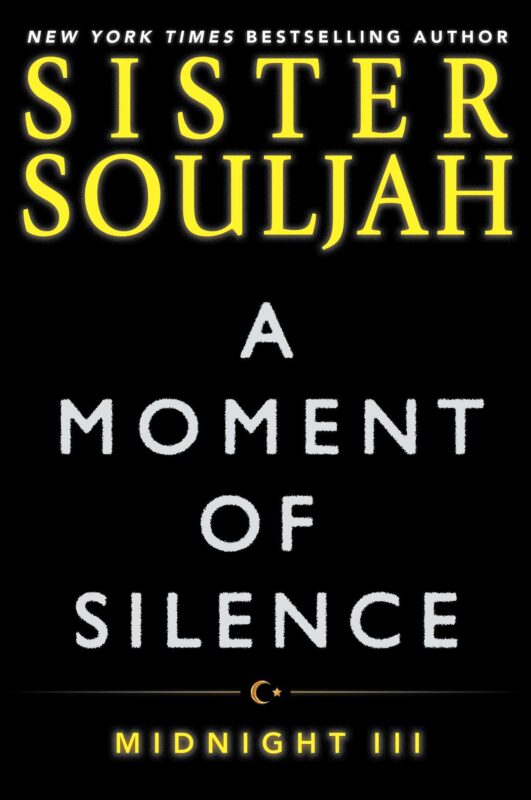 Midnight is envied by all those who know him. This handsome, tenacious, and fiercely intelligent young man is wise beyond his years. And as a Ninja-trained fighter, he can defend himself against any enemy who tries to get in his way.
But here on the streets of Brooklyn, one moment of rage can change a life forever, and that's what Midnight is about to discover.
Can he keep calm in a new world of gangs, guns, prison cells, and police corruption? Midnight knows he can, not because he wants to, but because he has to. Otherwise, everyone he's ever loved, and everything he's ever believed to be true, is in danger of being lost forever.
Conclusion
Sister Souljah has spent decades campaigning for the rights and freedoms of African Americans. And thanks to her thought-provoking books, she's inspired millions of readers to follow in her footsteps and create a positive change in their communities and the wider world.
Are you already a fan of Sister Souljah's books? If so, I'd love to hear your reviews and recommendations. Please drop me a comment in the box below!