Peter James is one of the most well-known and prominent names in the murder mystery/thriller genre. His books have sold over 20 million copies, and his work has been translated into 37 languages.
Not just that, his most famous series, the Roy Grace series, has been adapted into a TV series.
If you love sitting on a comfortable couch, having a cup of coffee, and reading brutal and mind-bending murder mysteries, then picking Peter James's books would be the best idea.
But with multiple book series and over 40 books published, finding the book to start with can be a bit confusing. So to help you start with the proper series, here is the list of all the Peter James books in reading order, starting with his most famous book series.
Roy Grace Books
| Sr. No. | Title | Publication Date | Print Length | Publisher | Where to Buy |
| --- | --- | --- | --- | --- | --- |
| 1 | Dead Simple | December 14, 2005 | 336 pages | Carroll & Graf | Amazon |
| 2 | Looking Good Dead | September 1, 2019 | 544 pages | Pan Books | Amazon |
| 3 | Not Dead Enough | January 1, 2007 | 400 pages | Macmillan, UK | Amazon |
| 4 | Dead Man's Footsteps | November 1, 2019 | 592 pages | Pan Books | Amazon |
| 5 | Dead Tomorrow | January 1, 2009 | 536 pages | Macmillan, UK | Amazon |
| 6 | Dead Like You | November 23, 2010 | 560 pages | Minotaur Books | Amazon |
| 7 | Dead Man's Grip | November 22, 2011 | 416 pages | Minotaur Books | Amazon |
| 8 | Not Dead Yet | November 27, 2012 | 448 pages | Minotaur Books | Amazon |
| 9 | Dead Man's Time | October 15, 2013 | 416 pages | Minotaur Books | Amazon |
| 10 | Want You Dead | January 1, 2014 | 528 pages | MacMillan | Amazon |
The Roy Grace series is the most famous and prominent book series written by Peter James. This series also established him as a writer and allowed him to create this massive 18-book series.
Roy Grace is a detective who is one of the best in Brighton. But there are so many things that are going on in his life.
The most important one is his missing wife, who disappeared one day without any clue, and he still has no idea where she is, if she is alive or not. This is something that keeps coming in the stories.
Since there are so many books in the series, here is the complete list of Peter James books in reading order, along with a brief description. Take a look:
1. Dead Simple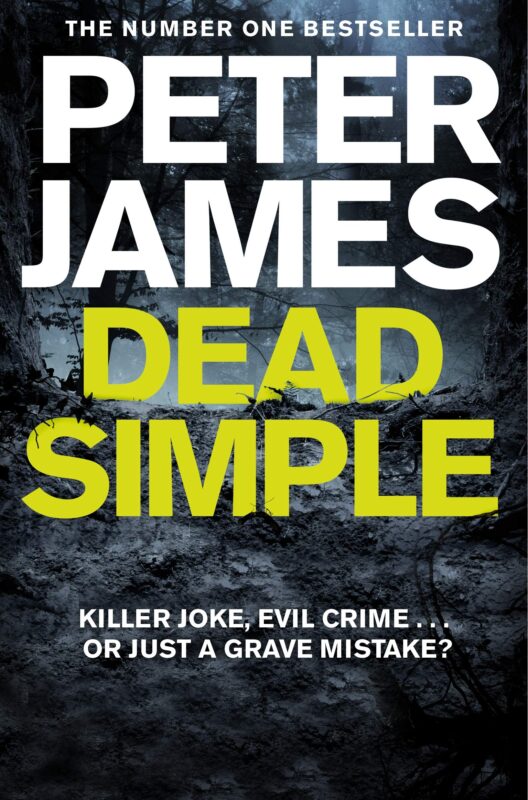 For people looking for a high-octane adrenaline rush through a book, Dead Simple is the book to go for.
Perhaps one of the most exciting and thrilling detective novels ever, Peter James has shown how skilled he is in dropping readers into a turbulent sea of mystery, drama, and thrill.
Dead Simple takes no time to introduce the exciting plot and characters. We can guarantee the readers will feel the constant presence of mystery and try to figure out the hidden things in the plot.
Here's how the story starts; Michael Harrison is having a great time partying just a few days before his wedding with Ashley.
Everything is going great until Michael finds himself buried in a coffin with a flashlight, a walkie-talkie, a breathing tube, and a few other things.
Things escalate further when four of Michael's friends are killed, leaving him alone in the coffin. The case is taken by the protagonist of the story, detective Roy Grace. But as Grace is uncovering the mystery, new clues start to pile up.
From the possible ill-intent of Michael's friends to Ashley's questionable faithfulness, many things will shock the readers as the story progresses. A thrilling and enjoyable read and a perfect start to a great book series.
2. Looking Good Dead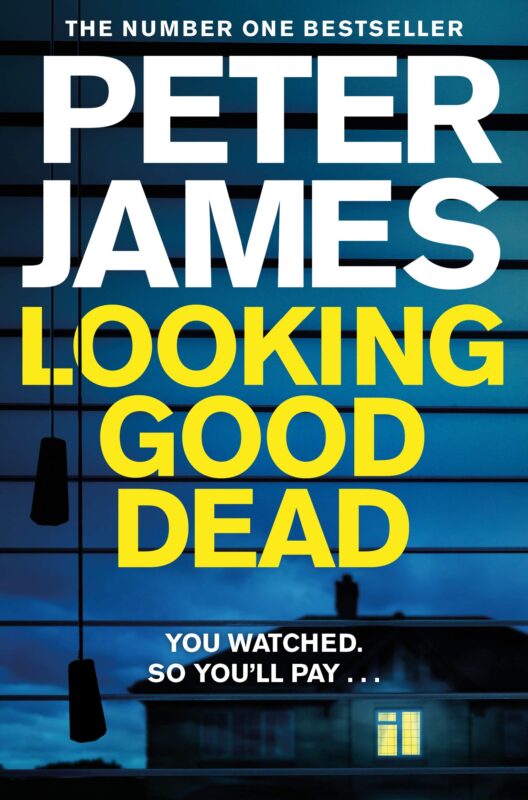 Looking Good Dead takes storytelling's macabre and dark parts to a new level. For people who are not used to reading alarming and horrible content, it is better not to read this one. You will genuinely hate the bad guys in this book. And will respect and love Roy Grace.
The story starts slow but picks up pace quickly. Tom Bryce is an average man with an average job and a small but happy family.
While on a train from London to Brighton with his family, he finds a CD left behind by a fellow passenger. This is when the storm knocks on the door, and Tom opens it.
While attempting to return the CD, he witnesses a murder. This puts him in a hazardous spot, and before he knows it, he runs and hides to save his and his family's lives.
Roy Grace is tasked with helping the family and ensuring the criminals get what they deserve without giving too much of this exciting thriller story.
This book also shows a lot about the past and internal struggles of Roy Grace. A great second installment to this enthralling series.
3. Not Dead Enough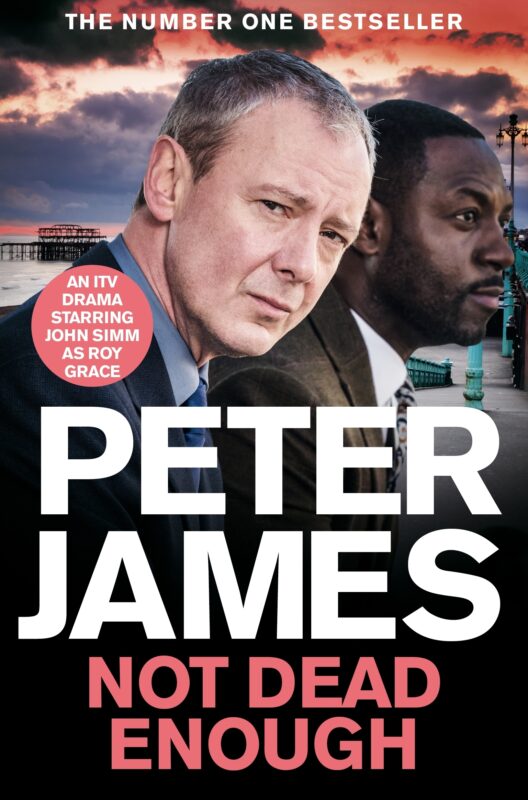 The adventures and challenges of Roy Grace continue with the third installment in the Roy Grace series, and Peter James' understanding of the thriller genre and ability to create stories like puzzle pieces shines in this book.
Not Dead Enough will keep you flicking the pages and zipping to the end of the story.
This tense crime thriller starts with a bang; a young woman is murdered brutally, and the entire blame goes on her husband, Brian Bishop. But there is something that does not fit. The night Katie Bishop was murdered, Brian slept sixty miles away.
Roy Grace is called to the scene and tasked with solving this case. Who is behind this elaborate murder, and how can they twist and hide the facts so well?
How can one person be at two places at the same time? No one can be trusted, and new facts reveal a much more sinister plot as the story continues.
4. Dead Man's Footsteps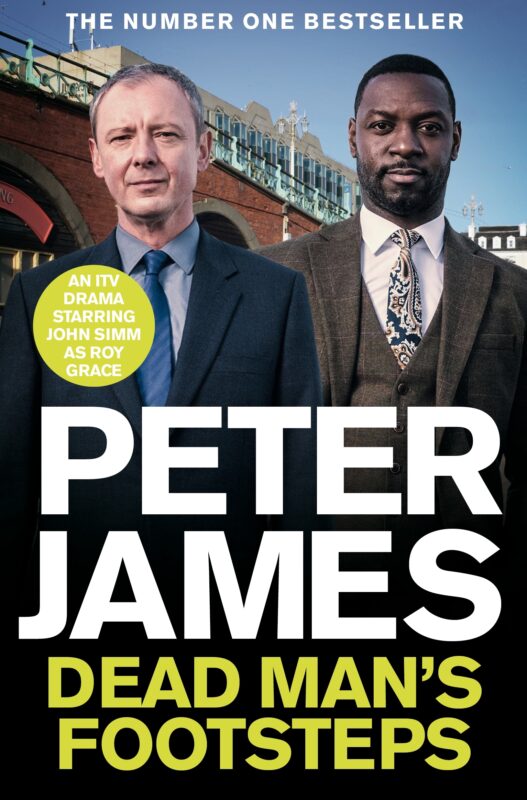 Where the other stories preceding this book mainly were about ordinary people and made-up events, Dead Man's Footsteps incorporates one of the worst tragedies we as a society have faced; the 9/11 attack.
And Peter James has done an excellent and respectable job of describing the events in great detail.
On the horrible and tragic morning of the 9/11 Attack, a failed and unsuccessful UK-based businessman Ronnie Wilson plans something twisted.
Since he has had nothing but misfortune in his business endeavors and a piling mountain of debt, he decides to fake his death and start a new life elsewhere.
But after all, has been done, and six years have passed, a skeleton of a woman is found in a drain in Brighton, kicking off an intense, thrilling story and our protagonist, Roy Grace, racking his brains and trying to find out who is behind all this.
5. Dead Tomorrow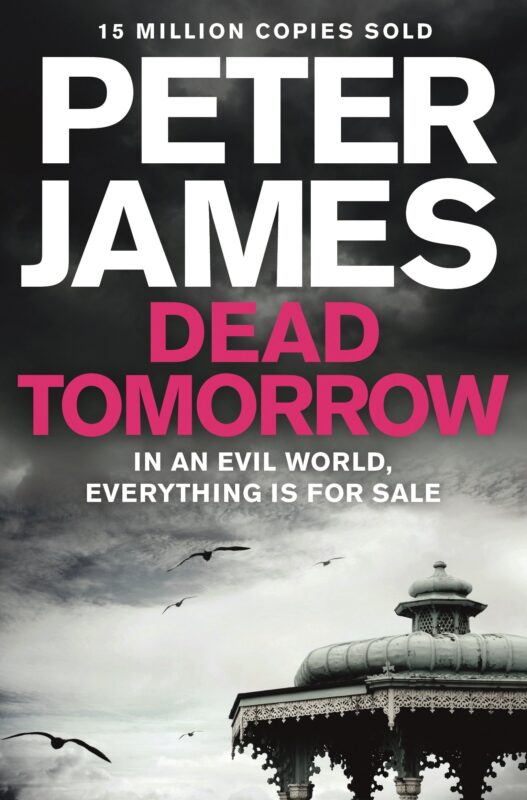 Dead Tomorrow is a great book that mixes the thriller aspect of this series with actual emotional elements, making the readers feel a mix of balanced emotions.
This results in a fast-paced, exciting story that pulls your heartstrings. Things are different in this book than having a murder mystery thrown at Roy Grace.
The story is based on the illegal and horrible crime of organ trafficking. Horrible it is, trafficking in this book is even more gut-wrenching when the bodies of three teenagers are found with their vital organs removed.
Roy Grace must act fast and find out the horrible things behind the gang of organ harvesters to prevent killing innocent teenagers. But that's not the only plot. Another subplot about a mother and her daughter will break your heart and make this story even more interesting.
Lynn is in a desperate situation as her daughter, Caitlin Beckett, needs a liver transplant urgently.
When no one can help her, even the hospitals, she turns towards the illegal side and contacts a broker who can get her what she needs from the black market. Read the novel to discover how these two stories connect and the following events.
6. Dead Like You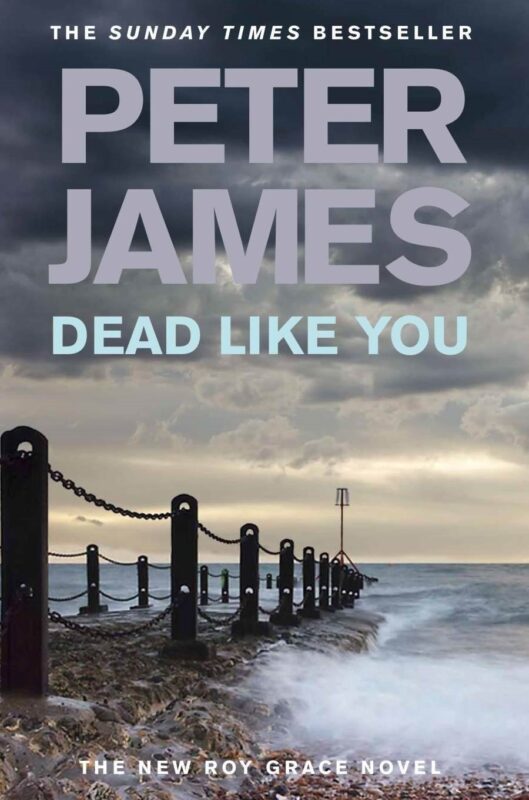 Peter James's best skill that makes his novels so interesting is his ability to create tense situations. He can create scenes and situations where you would run your brain at total capacity, trying to investigate what will happen next or how the characters will get out of this mess.
Dead Like You is written with this skill at full display. While other books in this series have taken up murder mysteries, organ harvesting, and even the 9/11 attacks, this book is about a deranged rapist with a distinct pattern and modus operandi.
But things are about to change. Roy Grace is still haunted by the memories of his wife and still thinks about her disappearance. But amongst all this turmoil and struggle, he has found love again in Cleo, who is also pregnant with his child.
A case of brutal rape shakes the entire town. But things get even worse when another victim is raped just a week later.
What do these two cases have in common? Both the victims have a taste for expensive, designer shoes, and the perpetrator takes the shoes of his victims. This sparks something inside the mind of Roy Grace.
Could it be the work of another rapist back in 1997 who had a similar method of committing these crimes? The investigation will reveal some hidden facts and force Grace to visit his missing wife's old and painful memories.
7. Dead Man's Grip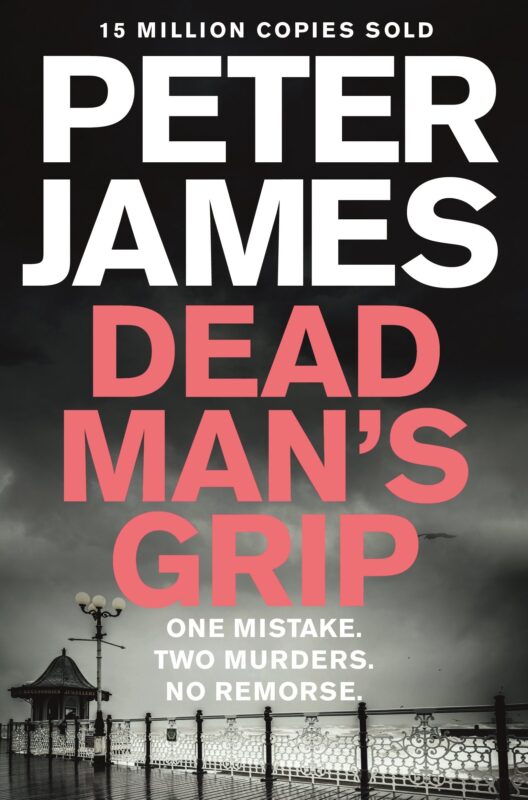 Dead Man's Grip is an excellent psychological thriller that will make the readers sweat with anxiety and fear while simultaneously becoming excited about learning what happens next.
The whole story is about a cat-and-mouse chase, where we know about the mouse, but who the cat is and how far his claws reach is unknown.
The story starts without delay, and readers are sent into an exciting plot. A car accident results in the death of an American student living in Brighton.
One of the people involved in the car accident was Carly Chase, who was scarred emotionally. But before she can recover from the trauma, something shocking is revealed.
The other people involved in the car accident have been murdered brutally. Who is behind the murder? No one knows.
But there is one certain thing; the murderer is going after everyone involved in the car accident that killed the American student. Whoever is behind the murder, there are some compelling people involved.
While Roy Grace and the police advise Carly to change her identity and hide somewhere until the case is resolved, she decides not to run away and try to stop these people herself.
Grace must solve the case before the criminal organization murder Carly, or she gets in trouble herself.
8. Not Dead Yet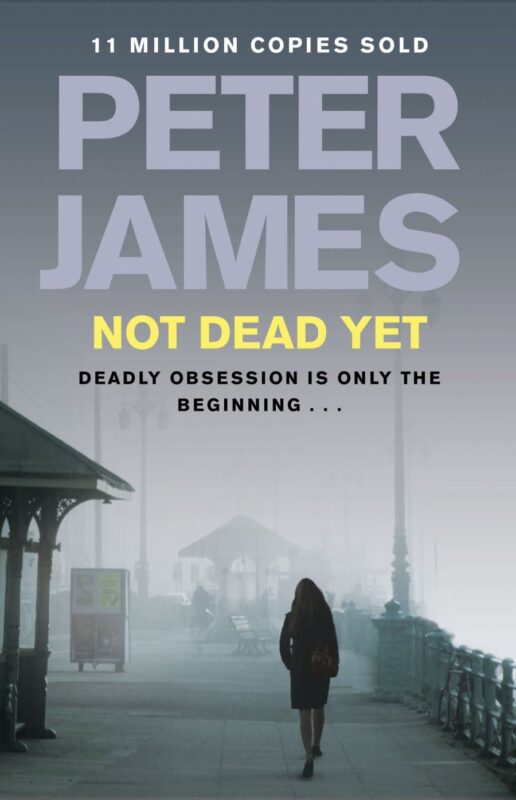 Hollywood visits Brighton in the eighth installment of the Roy Grace series, and the stakes are higher than ever.
Larry Brooker is a movie producer from LA, working on the most important movie of his career. This is a big deal for him.
Not just the producer, but the actress, Gaia, has a lot at stake in this movie. This movie could get her the coveted Oscar nomination and cement her as a prominent movie star who is taken seriously.
And since the movie will be shot in Brighton, it's also a big thing for the town's people.
But there is something far more sinister about cooking. Someone is after the rockstar Gaia, a stalker who is noticing everything. The responsibility of protecting Gaia is in the hands of Roy Grace, and he is doing all he can to prevent anything from going south.
The threat is real, and the killer lurks in the town. No one knows who it could be, and there are a lot of suspects. Can Grace save Gaia and figure out who is trying to kill her and why? Read to find out.
9. Dead Man's Time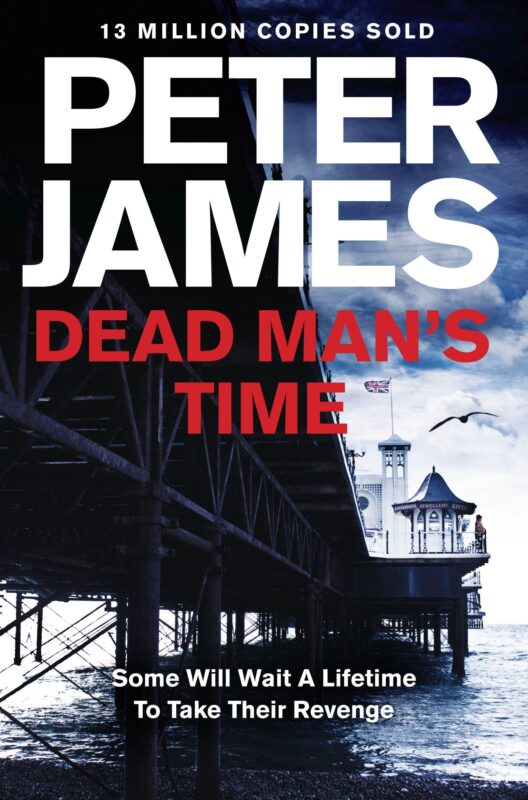 Dead Man's Time is a very neatly written revenge story wrapped in thriller and mystery, and it is so enjoyable.
The story starts a hundred years back today, in 1922. A kid named Gavin is fleeing New York after his mother has been killed and his father with mob ties abducted.
Gavi gets a cryptic message and a pocket watch that belonged to his father. He promises himself that he will return and find his father. While this seems like a sad passage, Gavin is filled with rage and the will to take revenge.
Coming to the present, in 2012 Brighton, an old lady was murdered, and antiques worth millions of pounds were stolen.
But when Roy Grace investigates the case, he finds out that the family of the murdered lady is just interested in a pocket watch that was stolen along with other precious things.
The story then unfolds into something far more profound and dangerous as Grace finds connections to mobsters, criminal families, and personal vendettas spanning decades and multiple countries.
And who is at the center of it all? Gavin is now a ninety-five-year-old man with some powerful connections.
10. Want You Dead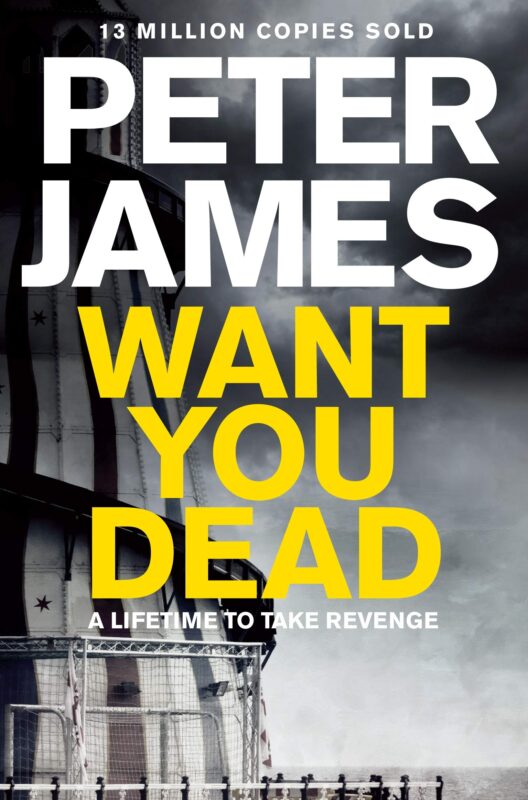 Want You Dead is an entirely fresh take on crime/psychological thrillers that show how obsessiveness can soon turn into madness and contort into crime. People who have dated online, this story will put fear in your hearts and give you the creeps.
The story is about a thirty-year-old single woman named Red Cameron who is looking for her life's love.
She tries an online dating agency to find the man of her dreams, and she finds him. Thirty-five years old Bryce Laurent is the perfect man for her. He is handsome, loving, and everything Red wants.
But as she spends time with him, she soon discovers the lies he told her and what he truly is. Things get sour between them, and Red eventually leaves him. But things are not so simple for Bryce as he is madly in love with her. And if he can't have her, no one can.
The story then turns dark when Bryce seeks to destroy everything and everyone in Red's life, making this seemingly love story a nightmare. And when things get dangerous, one man can manage it well; Roy Grace.
11. You Are Dead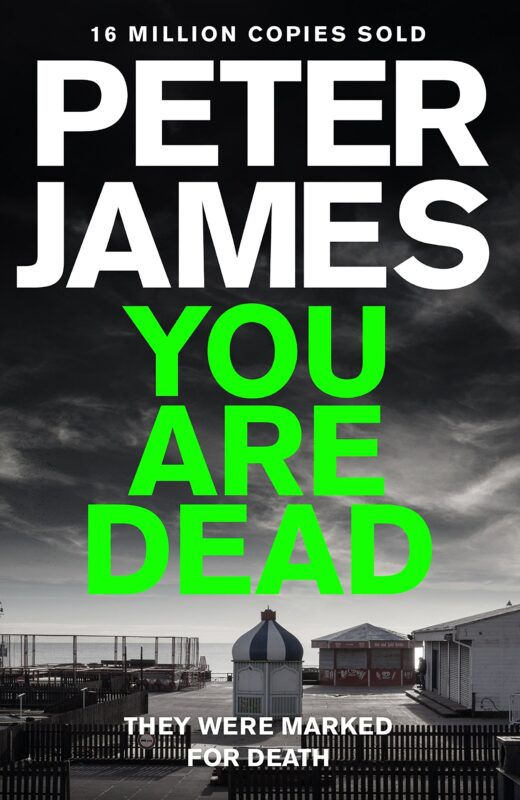 You Are Dead is perhaps Peter James' most twisting and mind-bending murder mystery book in this series. There are so many things happening; you'll be trying to find the answer to the questions at the table, only to discover more questions. And the reveal at the end is going to be equally satisfying.
You Are Dead starts with a terrifying event that puts the readers perplexed. Jamie and Logan are about to get married, but things are not so sweet when things turn wrong. Jamie calls Logan while driving in a parking lot, and all he can hear is her scream before the call cuts.
Logan is missing himself. While all this was not mysterious enough, the remains of a woman are found buried in a park.
The woman has been dead for thirty years. Another body is found again. How are these bodies related to the current disappearance of Logan and Jamie?
Roy Grace is just as perplexed as we are, and the story uncovers the case, but things are not as easy as it seems. Reading this book is like solving a 1000-piece puzzle. And the pieces of the puzzle keep moving. A fantastic thriller book that every thriller fan should read.
12. Love You Dead
The Black Widow is on the move, and she is devouring her prey. Jodie Brentley has had a tough childhood.
Her flaws were pointed out when she was young, making her resent herself. She hated that she was ugly, and all she wanted to be when she'd grown up was beautiful. And rich.
With the help of plastic surgery, she managed to get beautiful. But what was the easiest and fastest way to get rich? Marrying a rich man.
But she did not stop there. She wanted it all for herself. So all she wants to do is get rid of her husband.
While she is operating and plotting, Roy Grace is swamped with work. There is so much on his plate when some noteworthy developments are made about his missing wife, something that he has still not forgotten.
Watch Roy Grace struggling yet rising to be the loved detective. Since he has other important things to do that focus on the Black Widow, the lady gets stronger and more dangerous, making it even more difficult for Grace to bring her down. A gripping and thrilling read.
13. Need You Dead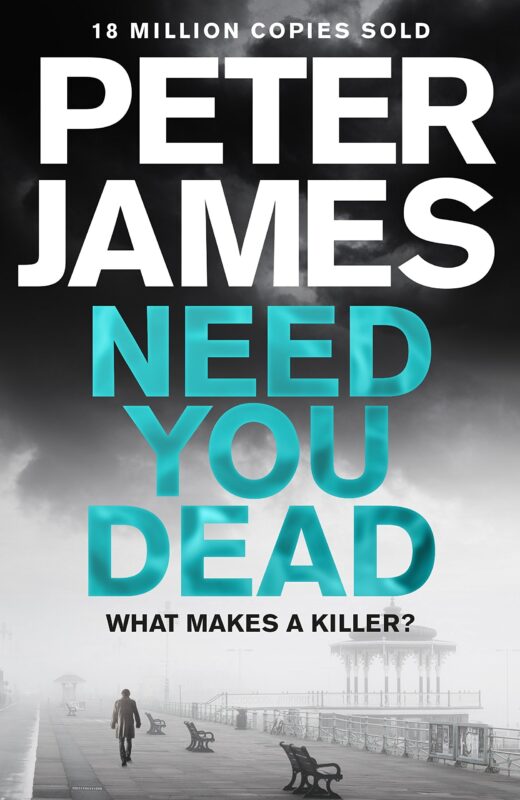 Need You Dead is an excellent murder mystery book for people who want to read a fun, fast-paced, and exciting thriller story. Roy Grace is back, and things are not as simple as they seem this time. Here's what this book has to offer.
The body of a woman is found. Roy Grace is called to the scene, and with some investigations, everything seems to fall into place, making the case too easy to solve.
But as with all the books in this series, that is rarely the case. As Grace investigates further, new evidence starts to show up.
What seemed like a straight road without any hurdles turned into a maze with barbed wires. Grace must plant every foot carefully while planning his next move because there are so many dangers involved in this case.
Readers will also get to see the personal side of Grace and the internal struggles he goes through.
14. Dead If You Don't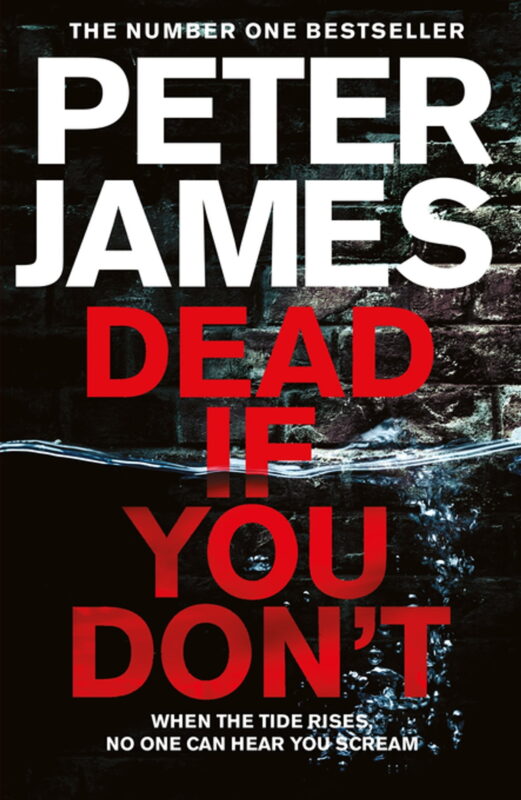 The classic story of someone's child getting kidnapped has been given a very mysterious and fresh take in the fourteenth installment of the Roy Grace series, Dead If You Don't.
It is a fast-paced, character-driven story that would make you stay up all night to finish the book in one sitting! This book is all a mystery/thriller lover could ask for.
Here's what happens in the story. Kipp Brown is a millionaire, who makes a lot of money, and spends it all in flaunting and gambling.
One day, some terrorists plan to make a bomb threat upon Amex Stadium, but their plan changes and the son of Brown is kidnapped.
Roy Grace gets the case and starts the investigation, but things are not what they seem like, and Grace opens a can of worms as he discovers the underbelly of the city and the people who are pulling the strings behind the scene.
The intense thrill of the story and the high stakes will make the readers flip the pages.
15. Dead at First Sight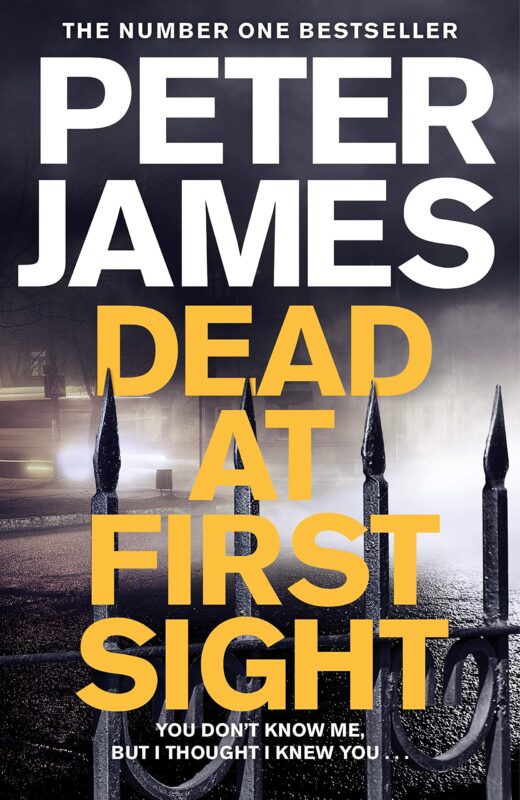 Dead at First Sight is just the "Grace-fied" version of the popular saying "Love at First Sight." This novel takes a very common and usually mild form of crime and turns it into something exciting, mysterious, and sinister. So what's the story about?
The core of the story is people getting scammed for love. While this seems sad but not a topic you'd find in a mystery/thriller series, James has used his skill to create tension even from some simple situations and made this book a fantastic thriller.
Another famous motivational speaker says his identity is being used to scam women. Men get scammed as they spend all their money on a mysterious woman.
At the same time, another case shocks the town when a wealthy person jumps out of the window and commits suicide.
This online fraud and scam 5seem to be just that until Roy discovers that the culprits can murder people if their identity is on the line.
The origin of these different scams is from one big source. Grace must work and try to find the people behind this before someone else gets scammed or, worse, murdered.
16. Find Them Dead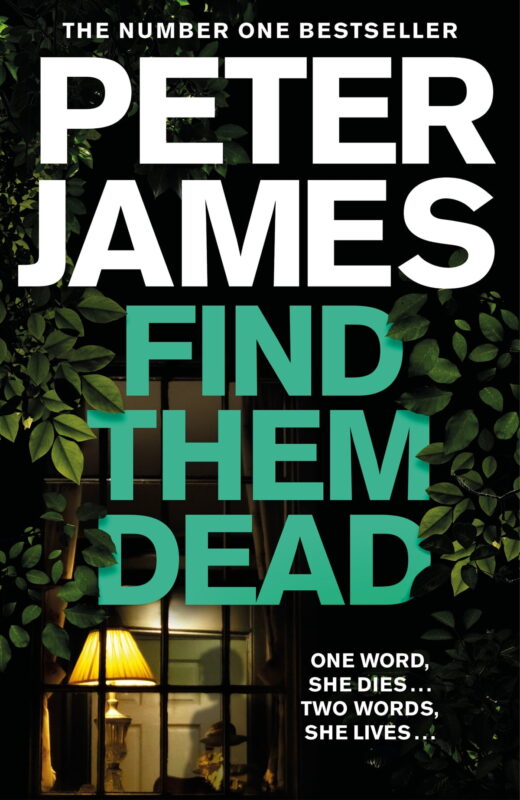 Find Them Dead is a fascinating story that shows how you can walk into some severe trouble without even knowing it. This fact alone can give you the creeps, but the story does not stop there.
There are so many disturbing elements, the play of powerful characters and how they can manipulate others using fear.
Meg Megallan is a strong woman who had a tragedy in her life. Five years ago, her husband and son died in a car crash that broke their family and her soul. But with time and strength, she is back to everyday life. All that's left is her daughter, Laura.
While Laura is off to another country on vacation, Meg gets a summons for jury duty, and she accepts. This will keep her busy and not worry about her daughter. But this is where she gets into a big mess.
The trial is of a paramount drug lord in Brighton, and he wants to ensure that the jury rules in his favor. For this, he can go to any lengths. Meg is terrified to find a picture of Laura on her kitchen table.
She gets a call, and to save her daughter, she has to make sure that the jury rules in favor of the drug lord.
Read how Roy Grace manages to solve the case, identify the details of it, and prevent Meg from getting into another unbearable tragedy. Find Them Dead is an excellent thriller novel that also captures emotional aspects.
17. Left You Dead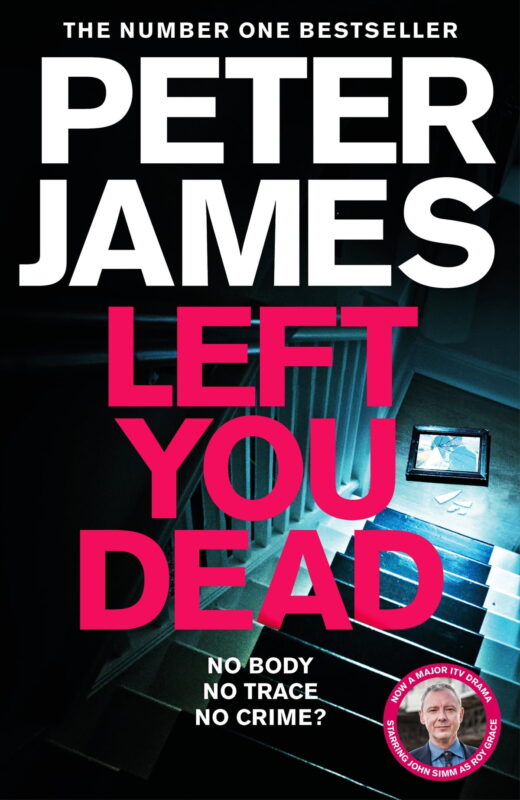 One of the most loved and read books in the series, Left You Dead, is filled with twists and turns that will leave the readers scratching their heads.
This book has some of the most intriguing plots, and even the detective, superintendent Roy Grace, is entirely perplexed by the case.
Niall and Eden are a lovely couple, so much in love and happy together. Every morning, they visit the general store to get things for the day. Still, one day, when Niall is waiting outside the local Tesco, Eden never gets out of the store.
He reports the entire incident to the police, and he gets arrested. The police think that Niall has murdered his wife and is fabricating the story of her missing. But Roy Grace knows something more to the story is not so simple or easy to solve.
Join the cat-and-mouse chase as Grace uses all his skill and knowledge to figure out this case and find out what happened to Eden, where she went, and why?
18. Picture You Dead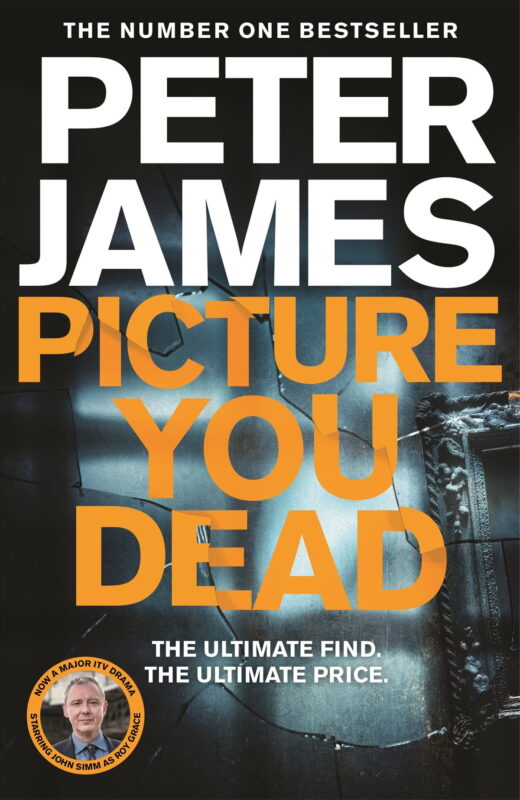 The latest and last book in the Roy Grace series, Picture You Dead, is fresh out of the oven. Released in 2022, it is filled with all the elements that make the other books in this series so loved and popular. So what does the last book in the series offer?
Harry and Freya are a couple who are not doing so well financially. While avoiding work, they try their luck at car boot sales, hoping to find something worthwhile. And they do.
A seemingly simple painting with a very beautiful frame is what gets the couple's attention. They plan to remove the painting and keep the frame, but as they do, they find another painting that could be worth millions of dollars.
But the couple soon finds that there is more to it. The art world might seem like a beautiful place on the outside, but underneath the colorful paints and thought-provoking paintings lies a decrepit and dark world of corruption, greed, money, and even murder.
Read the books to know how Roy Grace will handle this case and what happens to Harry and Freya after they are stuck in this quicksand of corruption and greed.
Cold Hill Books
With great thriller novels under his belt, Peter James thought, why not use the formula of writing intense suspense that is downright creepy and creates a horror series? And he did. The Cold Hill series has just two books, but these books are loved by James' readers. Here are the two books in reading order:
Start With: The House on Cold Hill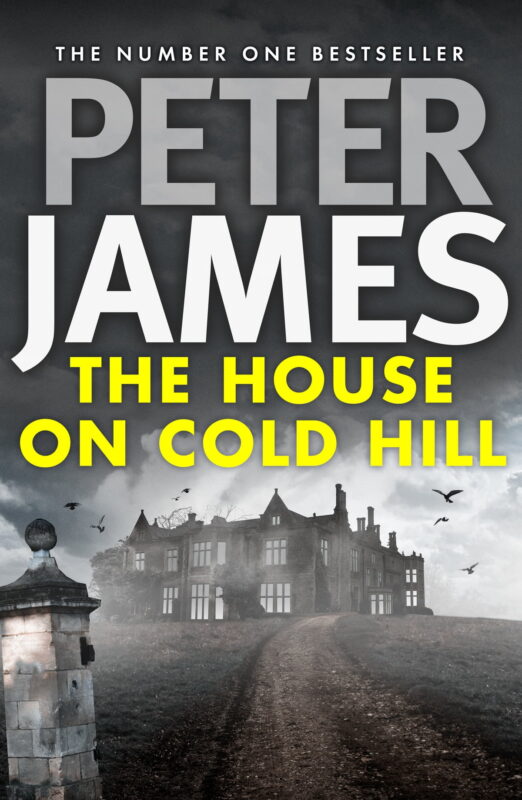 The classic story of a family moving to a new, large but scary manor due to monetary constraint is what James has used in The House on Cold Hill, but with his unique take on it.
He has successfully managed to use the classical elements of a horror story while keeping things fresh simultaneously.
The story is about a family of three. Ollie, Caro, and their daughter Jade move into a new house in the Sussex countryside.
While Ollie is excited to live in the country, Caro is a little scared. But soon, things turn for the worst when they start noticing unnatural things happening at the house.
This leads to the family discovering the dark history of the house. Terrified, read how the family will manage to stay safe and get out of this haunted house.
Standalone Novels
Apart from the series, some of Peter James' best works are in the form of standalone novels. Since these are separate novels with rarely any connections, they have no reading order. Here are all the novels:
Conclusion
That was all about the works of Peter James. His work has been loved by millions of readers. With years of experience under his belt, James knows how to create the perfect mystery thriller that can keep the readers hooked. He created a gripping story from various topics out of the most straightforward concepts.