Paul Doiron is the best-selling American author behind the smash hit Mike Bowditch series.
These fast-paced crime novels have won multiple awards, including the coveted Barry Award, the Strand Critics Award, and the Maine Literary Award.
The books have been translated into multiple languages and sold millions of copies around the globe, and this summer, the author has a brand new title due to hit the shelves.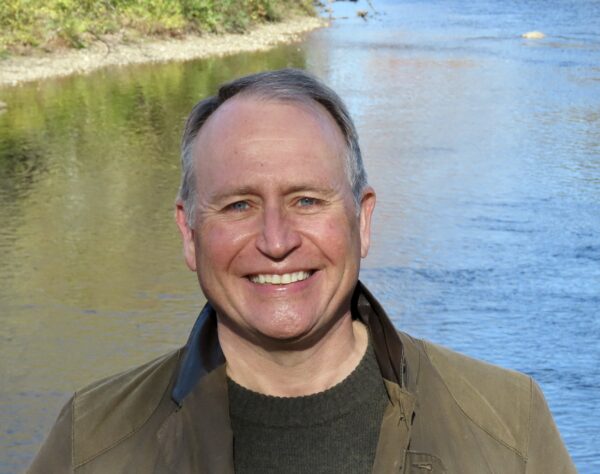 So, there's never been a better time to explore Paul Doiron's books. Keep reading to find out everything you need to know about his Mike Bowditch series and more.
Paul Doiron's Books
Paul Doiron has multiple novels and short stories to explore, and below, I'll list them in all reading and publication order. I'll also provide a short summary of each novel so that you can get started on your reading journey right away.
| Sr. No. | Title | Publication Date | Print Length / Listening Length | Publisher | Where to Buy |
| --- | --- | --- | --- | --- | --- |
| 1 | The Poacher's Son | May 11, 2010 | 324 pages | Minotaur Books | Amazon |
| 2 | Trespasser | April 10, 2012 | 320 pages | Minotaur Books | Amazon |
| 3 | Bad Little Falls | August 7, 2012 | 320 pages | Minotaur Books | Amazon |
| 4 | Massacre Pond | July 16, 2013 | 320 pages | Minotaur Books | Amazon |
| 5 | The Bone Orchard | June 16, 2015 | 336 pages | Minotaur Books | Amazon |
| 6 | The Precipice | June 16, 2015 | 336 pages | Minotaur Books | Amazon |
| 7 | Widowmaker | June 14, 2016 | 320 pages | Minotaur Books | Amazon |
| 8 | Knife Creek | June 13, 2017 | 352 pages | Minotaur Books | Amazon |
| 9 | Stay Hidden | July 3, 2018 | 336 pages | Minotaur Books | Amazon |
| 10 | Almost Midnight | July 2, 2019 | 320 pages | Minotaur Books | Amazon |
| 11 | One Last Lie  | June 30, 2020 | 320 pages | Minotaur Books | Amazon |
| 12 | Dead by Dawn /a> | June 29, 2021 | 304 pages | Minotaur Books | Amazon |
| 13 | Hatchet Island | June 28, 2022 | 320 pages | Minotaur Books | Amazon |
| 14 | Dead Man's Wake | June 27, 2023 | 320 pages | Minotaur Books | Amazon |
| 15 | The Bear Trap | May 12, 2015 | 42 minutes | Paul Doiron | Amazon |
The Mike Bowditch Books
These compelling crime thrillers center around Mike Bowditch, a Maine game warden with a checkered past.
Mike had a tumultuous childhood and an unstable home. But at the start of the series, he embarks on a new career as a game warden, and his life slowly begins to transform.
The Mike Bowditch Books in Reading and Publication Order
The Mike Bowditch books can be read as standalones; however, the characters and their lives evolve and intertwine from book to book. So, to get the most out of the series, it's best to follow the publication order listed below.
1. The Poacher's Son (2010)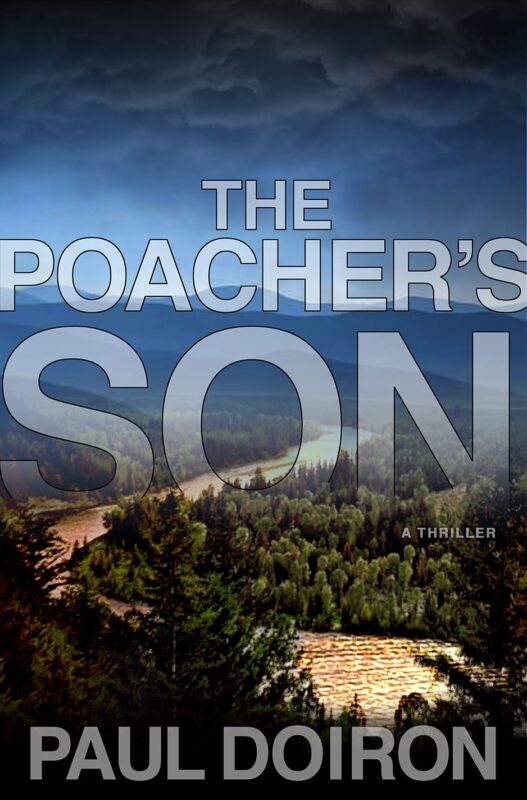 Mike Bowditch has returned home after a long day at work to find a surprising voice on his answering machine; the voice of his estranged father, Jack.
Jack is an alcoholic womanizer who works as an illegal poacher, and according to the police, he's now the prime suspect in a murder case that left a law enforcement officer dead.
When Jack escapes custody, all hell breaks loose. Mike's colleagues are shocked to learn about his family ties to a suspected cop killer. But while police rally to track down Jack, Mike begins to wonder if his father is really guilty after all.
And so, with the help of a retired warden pilot, he travels deep into the Maine wilderness in search of his father and the real killer.
2. Trespasser (2011)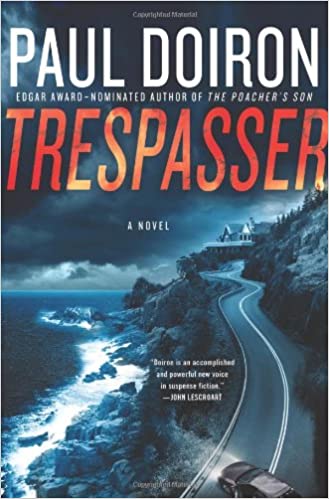 It's a misty evening in March, and Mike Bowditch has been summoned to an isolated coastal road to help a woman in distress. According to the call out, the woman struck a deer, but when Mike arrives on the scene, the only evidence of anything or anyone in the area is a smattering of blood on the road.
Morning comes, and with the woman and the deer still missing, Mike Bowditch springs into action. But soon enough, the woman's brutalized body is discovered, and connections to a harrowing historic case emerge.
Seven years earlier, a lobsterman named Erland Jefferts was convicted of killing a college student, and he's still behind bars to this day. But the nature of the woman's murder suggests that they incarcerated the wrong man.
3. Bad Little Falls (2012)
Game warden Mike Bowditch has been transferred from his usual locale to an isolated outpost along the Canadian border, and his first assignment is to help a young couple in distress.
A raging blizzard has descended along the coastline, and an irate stranger has appeared outside the couple's rustic cabin, claiming to be looking for his missing friend.
However, when a man's body is discovered, a rescue mission turns into a hunt for a killer. And despite Bowditch's determination not to get involved in police procedures, a beautiful young mother and her troubled son draw him into the mysterious case.
4. Massacre Pond (2013)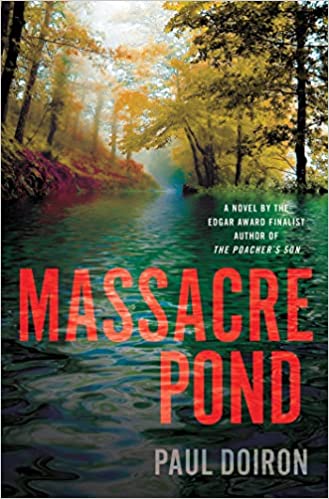 Bowditch has been tasked with investigating the mysterious death of seven moose on a local estate. The estate owner is Elizabeth Morse, a wealthy eco-activist and animal rights protestor who is converting huge swathes of timberland into a new national park.
But Morse's plan is to put local people out of work, and many of them are hungry for revenge.
Soon, the killings involve more than just animals. A human corpse has been discovered, and now, Mike Bowditch finds himself on a dangerous hunt for a ruthless killer.
5. The Bone Orchard (2014)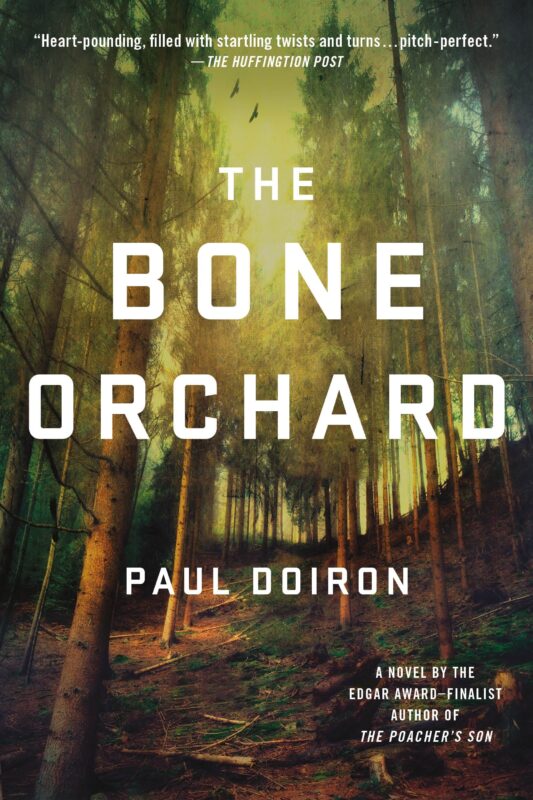 After tragedy strikes, Mike Bowditch leaves his beloved job as game warden to become a fishing guide in the North Woods area of Maine. But he's barely left his post when he's called back to help his mentor, Sgt. Kathy Frost, escape a hellish nightmare.
Kathy was forced to shoot dead a suicidal war veteran, and now, she's the target of the deceased's platoon mates' wrath. They're hungry to avenge his death, and soon, she's being hunted down by a ruthless sniper. And so, as Kathy fights for her life, Mike has no choice but to track down the assassin himself.
6. The Precipice (2015)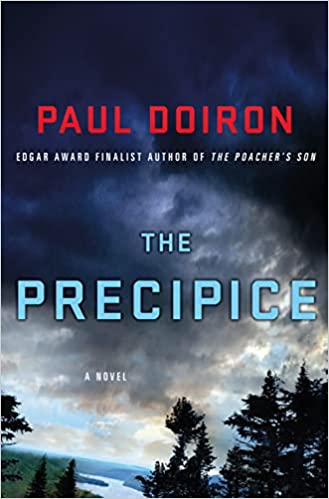 Two female hikers have vanished in a remote stretch of wilderness along the Appalachian Trail, and game warden Mike Bowditch embarks on a frantic search to find them.
But the grim discovery of two unidentified bodies turns the search party's hopes into despair. The corpses have been completely consumed by coyotes, leaving behind only their bare bones. But did these wild animals kill the hikers, and do the bones really belong to the missing women?
7. Widowmaker (2016)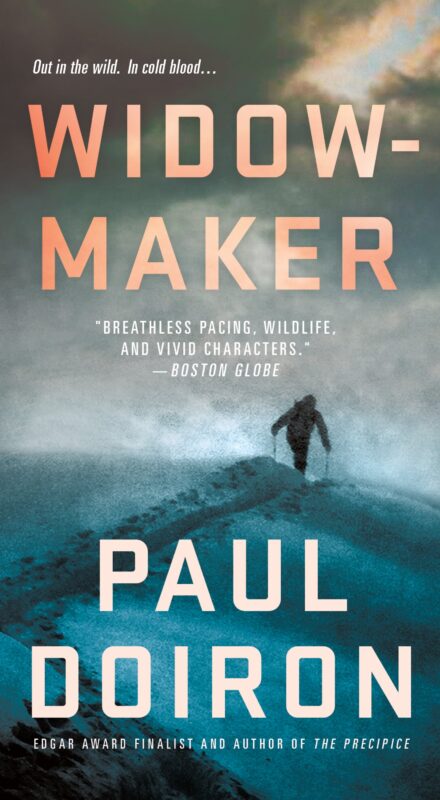 Mike Bowditch receives the shock of his life when the beautiful Amber Langstrom shows up at his front door. She claims her son, Adam, has been wrongfully convicted of a sex offense, and now, he's disappeared from a labor camp up in the mountains of Maine.
But even more shocking is her claim that Adam is the illegitimate son of his own deceased father, Jack Bowditch. If Amber is telling the truth, Adam is Mike's half-brother.
And so, Mike reluctantly embarks on a dangerous journey back into his troubled past, to uncover the secrets of his childhood and finally find out the truth.
8. Knife Creek (2017)
Mike Bowditch is sent to cull a herd of invasive wild hogs that are causing damage and destruction across the forests of his Maine district. But while he's out in the woods, he makes a horrifying discovery: the body of an infant buried inside a shallow grave.
Investigations ensue, and it soon becomes clear that the baby belonged to a young woman who disappeared four years earlier after getting lost on a rafting trip.
And so, the case is reopened, and Bowditch embarks on a search for the truth. But the more secrets he uncovers, the more danger he finds himself in.
9. Stay Hidden (2018)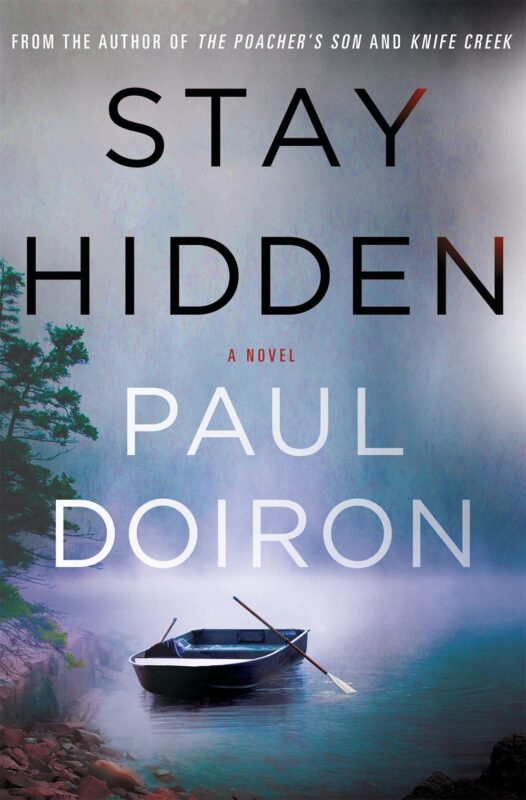 Mike Bowditch has been promoted to Warden Investigator, and his first case involves the death of a woman shot by a deer hunter on a remote island.
But when he arrives on the island, Mike quickly discovers there's more to this case than a simple hunting accident. Evidence has emerged to suggest the hunter didn't fire the fatal shot. But if he didn't kill the woman, then who did?
10. Almost Midnight (2019)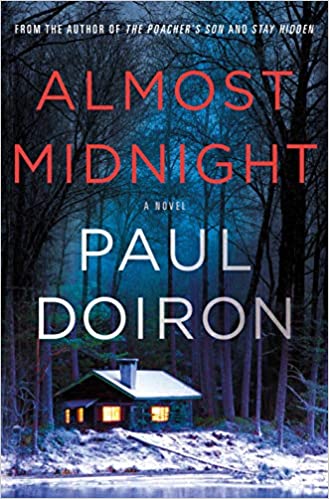 Mike Bowditch is enjoying a relaxing vacation when he receives a call from his old friend Billy Cronk. Billy is in jail for murder, and he needs Mike's help to investigate a new female prison guard who he suspects is corrupt.
But soon after Billy's phone call, the guard in question is brutally attacked, and Mike begins to wonder if there is a more sinister conspiracy at play. A conspiracy that could put Billy, and everyone he loves, in grave danger.
11. One Last Lie (2020)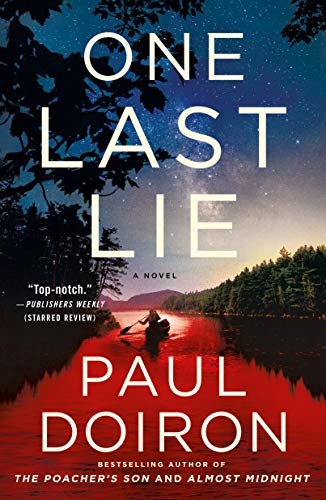 Mike Bowditch's friend and mentor Charley Stevens has vanished, and Mike is beginning to suspect that the retired game warden's disappearance is linked to a recently discovered antique badge.
The badge has connections to a cold case that Charley was involved in more than fifteen years prior. Back then, a young warden was sent out on an undercover poaching sting, but tragically, he didn't return. His body was never found, and in the aftermath, he was presumed dead.
Now, Mike fears that Charley may have met a similar fate. But how well does he really know the man that he once saw as his surrogate father?
12. Dead by Dawn (2021)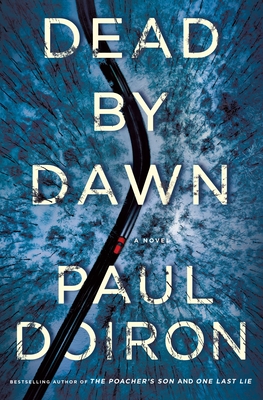 Mike Bowditch is driving down a dark winter road when his vehicle is suddenly ambushed.
After crashing into a frozen river, he's left trapped between a thick sheet of ice and the surface. With no gun, no phone, and no way to signal for help, he finally manages to escape the frozen water.
But this is just the beginning of his harrowing ordeal. Whoever ran him off the road is still out there, and they'll stop at nothing until they finish him off for good.
13. Hatchet Island (2022)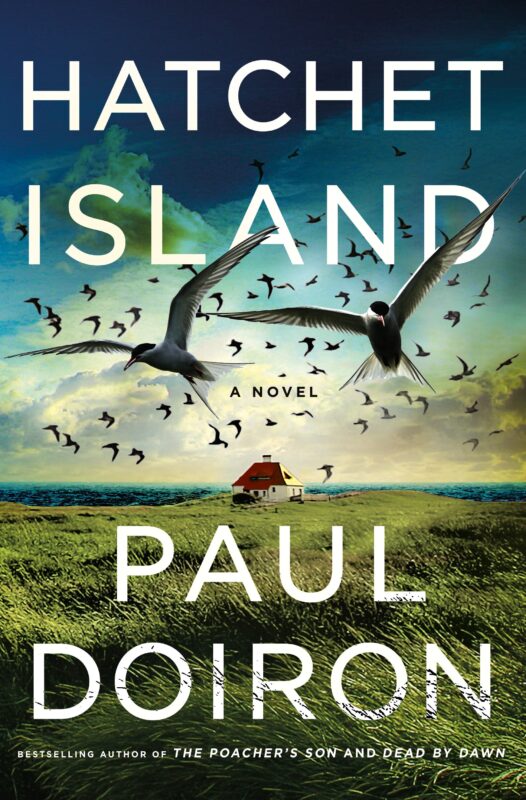 Maine game warden investigator Mike Bowditch has received a call for help from an old colleague. So, he and his girlfriend, Stacey Stevens, embark on a sea kayaking expedition to a remote off-coast research station.
The station is a familiar sight to Stacey, who spent her summers working on the island's endangered seabird sanctuary. But this visit, things feel different.
The atmosphere is tense, and they soon discover that the research biologists are being terrorized by a mysterious boatman who arrives on the island each night under the cover of darkness.
But strange occurrences quickly turn to terror when two of the resident researchers are found dead.
14. Dead Man's Wake (expected to be published in June 2023)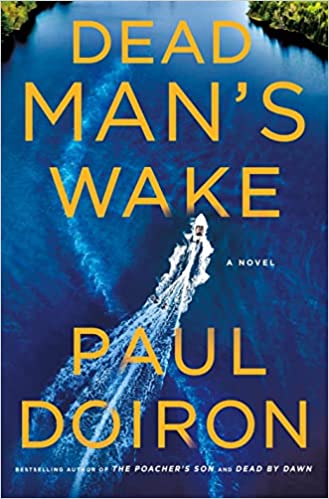 Mike Bowditch and Stacey Stevens are celebrating their engagement at the lakeside with their nearest and dearest when they witness an out-of-control speedboat crash into the icy waters.
They rush to the scene to discover a severed limb of a victim floating ominously below the surface. Daylight finally comes, and closer inspection reveals not one but two bodies; a woman and a man.
But as an investigation ensues, it becomes clear that the horrifying deaths were no accident.
The Mike Bowditch Short Stories
Alongside the main novels in the Mike Bowditch series, Paul Doiron has also penned several complementary short stories.
There's no need to read these stories to enjoy the main series; however, they do provide new insight and extra context. So, if you loved the novels above, it's well worth trying these titles, too.
1. The Bear Trap (2014)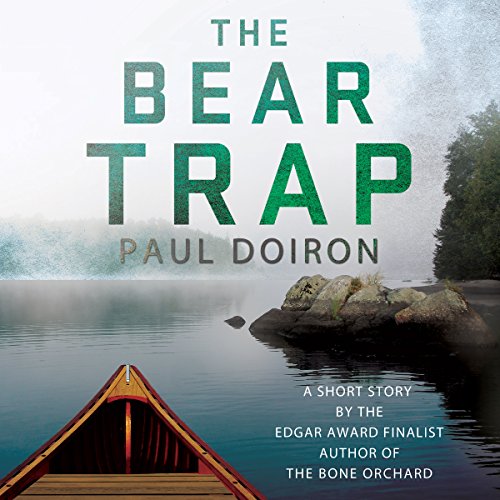 Veteran woodsman Charley Stevens teaches a young Mike Bowditch about the many dangers that await him in his new career. But will this rookie game warden believe Charley's tall tales?
Conclusion
Paul Doiron's Mike Bowditch series is packed with thrilling adventures in the great outdoors, where nature's powerful forces always have the upper hand.
Are you already a fan of Paul Doiron's books? If so, I'd love to hear about your favorite titles. Drop me a comment in the box below!