If you're a Christian fiction fan looking for an escape from the stresses of daily life, then you won't want to miss Jan Karon's Mitford series.
These books tell the story of a small town with a big heart, and ever since the series debuted in 1994, they've captivated readers around the globe.
The books have graced the New York Times Bestsellers list for more than a decade, and though it's been five years since the last installment was published, this heartwarming series is as popular today as it ever was.
Jan Karon's Mitford Series
Over the course of fourteen novels, we meet an extraordinary cast of endearing characters who feel more like family with each passing book.
Down in the tight-knit North Carolina community of Mitford, the pressures of the modern world melt away. What's left behind is the enduring spirit of love, faith, and friendship that can survive even the toughest challenges and hurdles life brings.
So, if you're ready to explore the wholesome and heartfelt world of Mitford, read on.
Below, I'll list every book in the series in reading and publication order, along with a short plot summary of each one.
The Mitford Series in Publication And Reading Order
To get the most out of the Mitford series, it's best to read the books in the order they were published, listed below.
| Sr. No. | Title | Publication Date | Print Length | Publisher | Where to Buy |
| --- | --- | --- | --- | --- | --- |
| 1 | At Home in Mitford | January 1, 1953 | 413 pages | Penguin | Amazon |
| 2 | A Light in the Window | November 1, 1998 | 382 pages | Viking | Amazon |
| 3 | These High, Green Hills | August 1, 1996 | 333 pages | Viking Penguin | Amazon |
| 4 | Out to Canaan | January 1, 1998 | 342 pages | Penguin Books | Amazon |
| 5 | A New Song | April 1, 1999 | 400 pages | Viking | Amazon |
| 6 | A Common Life: The Wedding Story | March 26, 2002 | 186 pages | Penguin Books | Amazon |
| 7 | In This Mountain | January 1, 2003 | 382 pages | Penguin | Amazon |
| 8 | Shepherds Abiding | September 28, 2004 | 365 pages | Penguin Books | Amazon |
| 9 | Light From Heaven | April 25, 2008 | 688 pages | G.P. Putnam's Sons | Amazon |
| 10 | Home to Holly Springs | October 28, 2008 | 355 pages | Penguin Books | Amazon |
1. At Home in Mitford (1994)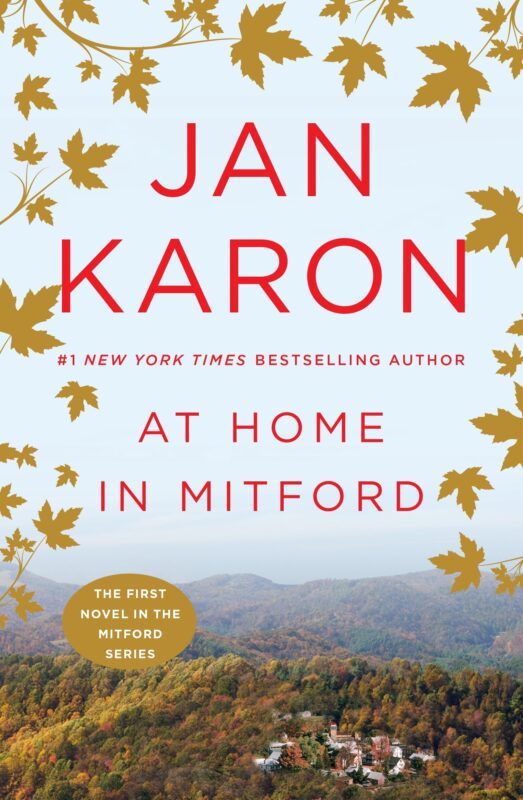 Mitford's beloved rector, Father Tim, has called this small town home for years. Despite his affection for the rolling hills, fresh, clean air, and close-knit community, he's been yearning for a change.
And then, he's about to get much more than he bargained for in the form of a giant, loveable dog who outstayed his welcome.
Throw a good-looking neighbor, some stolen jewels, and a generations-old secret into the mix, and suddenly, life is a little too exciting for this small-town priest.
2. A Light in the Window (1995)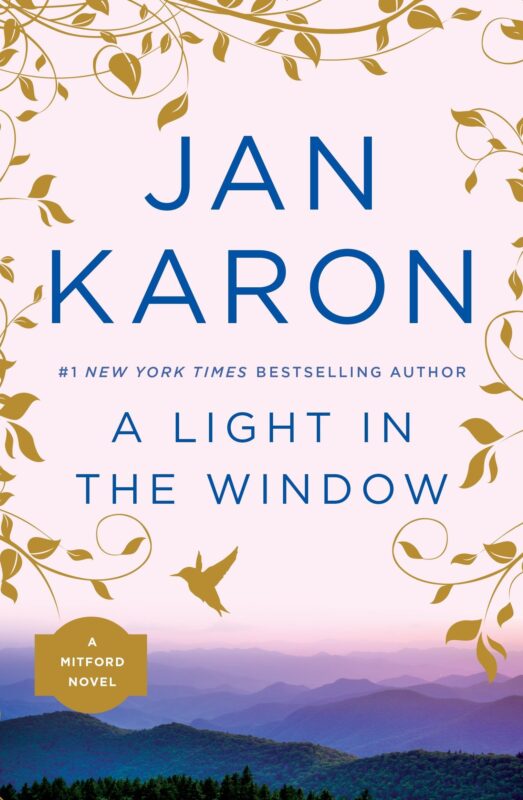 Father Tim is a self-appointed lifelong bachelor who never really saw the point of romance. Yet recently, someone has been catching his eye; his attractive and vivacious neighbor, Cynthia.
However, Father Tim wasn't prepared for this kind of distraction, and to make matters worse, there's an uninvited guest at home in the rectory; his flame-haired cousin, Meg.
So, with the quiet life out of the question, can he navigate these new challenges and practice what he preaches?
3. These High, Green Hills (1996)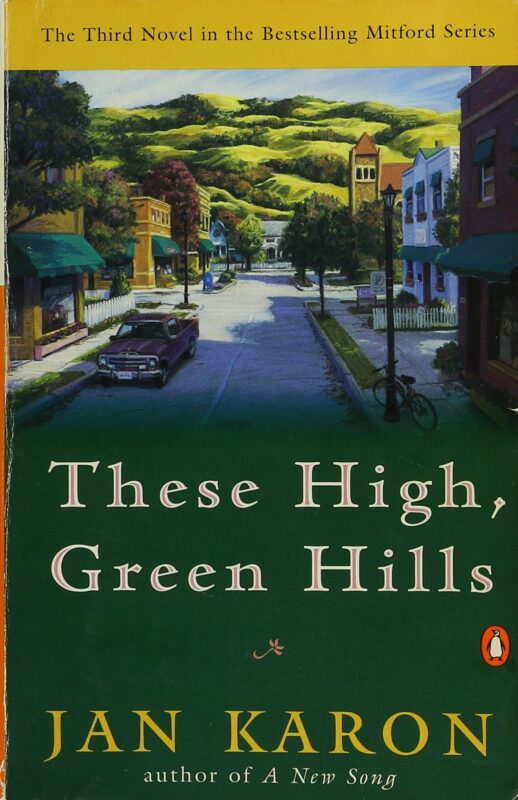 Things are changing in Mitford. After a lifetime of singledom, Father Tim has finally found love and married the woman of his dreams, his neighbor, Cynthia.
Now that the honeymoon period has ended, Tim and his new bride must face the challenges of sharing their life and home with one another.
And this is not the only thing that's changed in Mitford. This tight-knit community welcomed its first-ever policewoman, and the town has a brand new computer that nobody, for their life, can figure out how to use.
4. Out to Canaan (1997)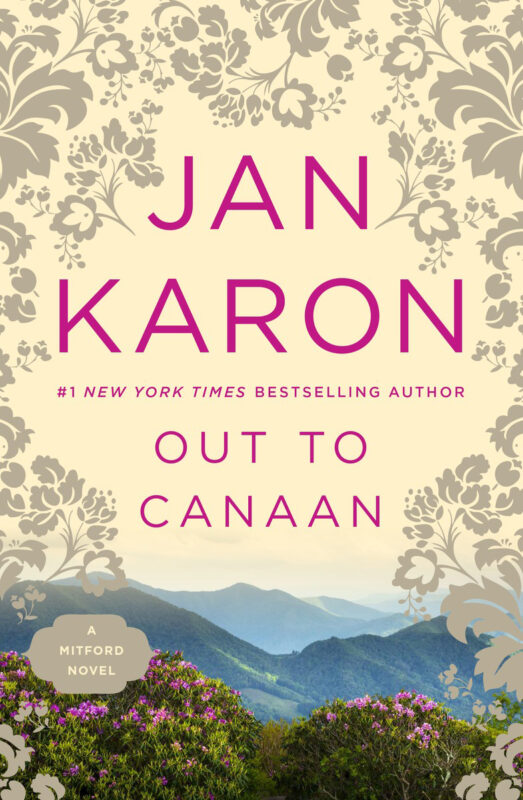 For years, Father Tim, his wife Cynthia, and their neighbors have enjoyed the peace and tranquility that village life brings. But now, a pushy businessman is running for mayor, and he's calling for huge development across the rolling hills of Mitford.
The plans could turn the familiar old house on the hill into a health spa, and, even worse, everyone's favorite bakery might be forced to close.
There's more change afoot; all this upheaval is too much to bear for Father Tim and Cynthia, and they're beginning to wonder if it's time to retire.
5. A New Song (1999)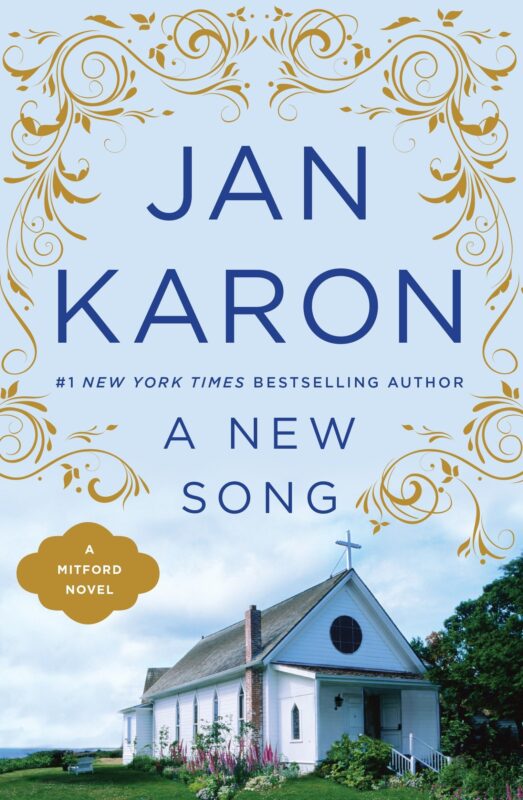 After years of loyal service to the community, Father Tim has finally retired. But there's no time to put his feet up, as new challenges are on the horizon.
Tim has agreed to step in as a temporary minister on the remote island of Whitecap. Just like Mitford, this close-knit community has its fair share of quirky and memorable characters, and he'll have to work to earn their trust.
But as he embraces the challenges of his ministry, the world he left behind in Mitford is only a phone call away. And some days, it feels like his phone won't stop ringing.
6. A Common Life: The Wedding Story (2001)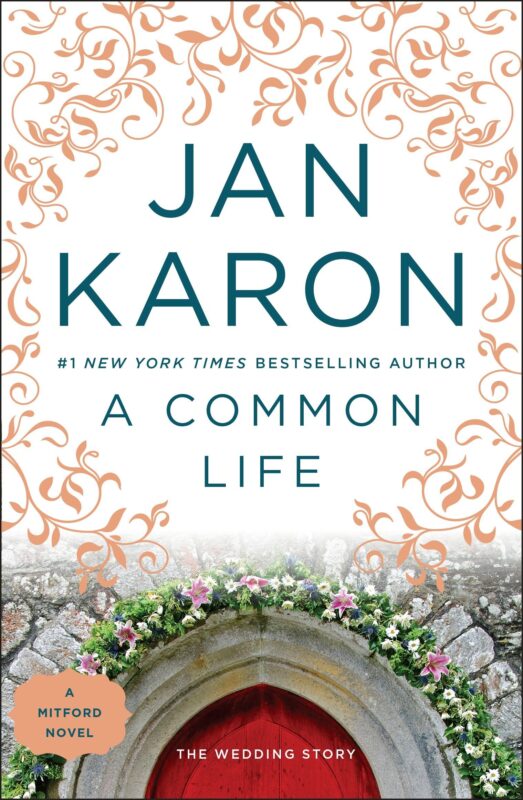 This short novella takes us back to the joyous event of Father Tim and Cynthia's wedding day.
Everybody in Mitford is invited, and everyone has a role to play. But will Cynthia arrive at the altar on time? Will Father Tim manage to hold back his emotions when he takes his vows? And will Uncle Billy come up with a suitably hilarious joke in time for his speech at dinner?
7. In This Mountain (2002)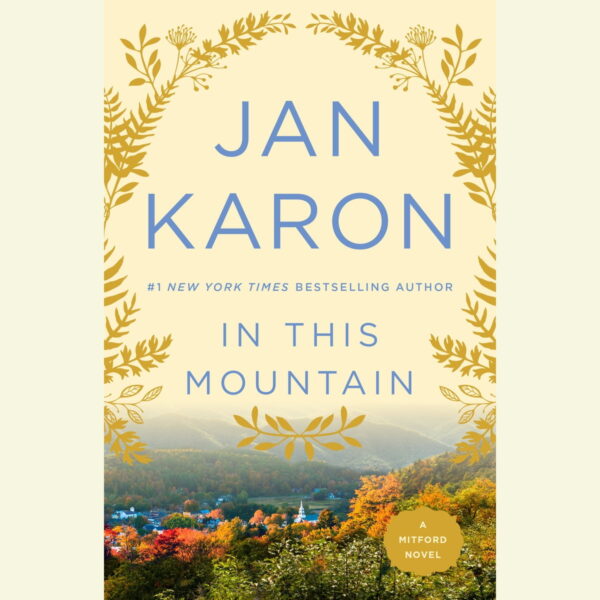 In the charming town of Mitford, life is ticking along as it always does. Father Tim's adopted son Dooley is preparing for a new career as a vet, Percy is raising eyebrows at the Main Street Grill with a new and unusual dish, and a haircut price war is in full swing.
Meanwhile, Father Tim and Cynthia are gearing up for a new adventure. It's been three years since they returned to the familiar streets of Mitford after their stint in Whitechurch, and it's time for a new challenge.
But then something unexpected happens to make them rethink their plans. Do they really have the heart to leave behind their beloved community again?
8. Shepherds Abiding (2003)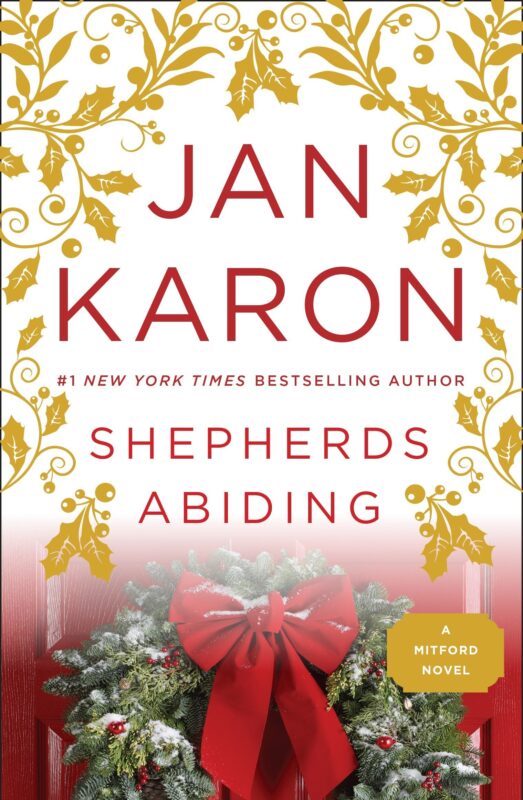 It's Christmas in Mitford, a time for love, faith, joy, and surprises. And so, when Father Tim comes across a shabby and neglected nativity scene, he decides to surprise his dear wife Cynthia with an ambitious restoration project.
But Tim has spent his life relying on the strength of his mind rather than his hands. Does he have what it takes to pull off the challenge and give his wife a festive gift she'll never forget?
9. Light From Heaven (2005)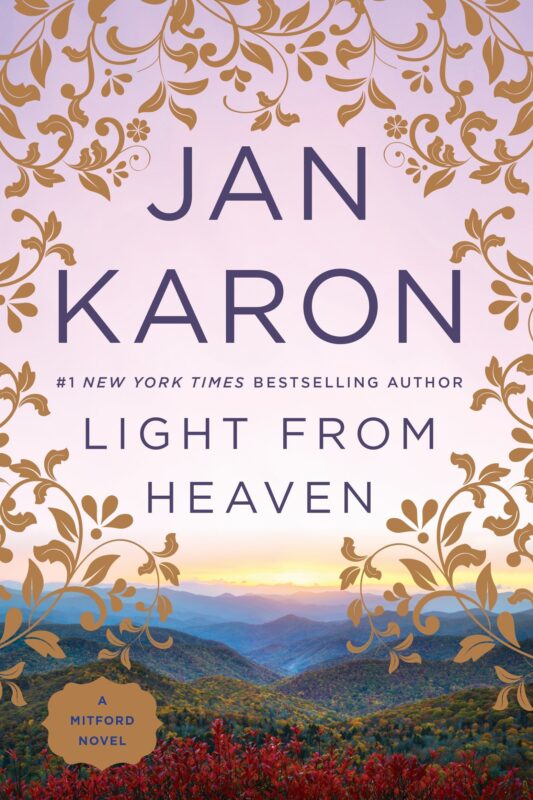 Cynthia is enjoying a new challenge as a calendar illustrator, but Father Tim feels stuck in a rut. He needs a challenge of his own, so when his boss, Bishop Stuart, offers him a new role as a Vicar at a nearby mountain Mission church, it feels like the answer to his prayers.
But the church has been sitting empty for decades, and the task ahead is a daunting one, to say the least. Can Father Tim revitalize this forgotten old church and reunite a congregation that was lost so long ago?
10. Home to Holly Springs (2007)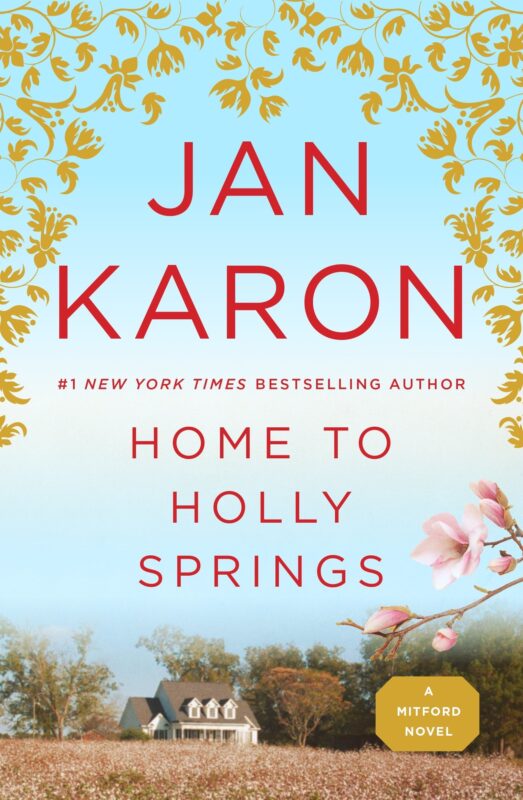 It's been almost forty years since Father Tim left his hometown of Holly Springs, Mississippi. And in all the years that have passed, he's never had any desire to go back.
But one day, he receives a surprise in the mail, a cryptic note bearing the Holly Springs postmark, with the simple message; 'come home.'
So, Father Tim embarks on a journey, to the memories he's tried so hard to bury and the town he's tried so hard to forget.
11. In the Company of Others (2010)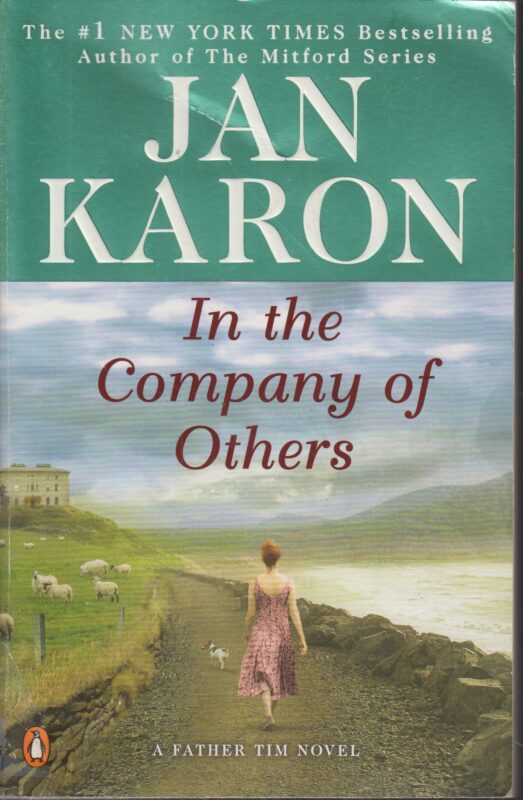 Father Tim isn't the kind of guy who enjoys vacations, but now that he and Cynthia are officially retired, he's decided it's finally time to take his wife on the trip of a lifetime. And what better destination than Ireland, the land of his ancestors?
Yet things don't go quite as planned when a thief invades their quaint little fishing lodge, and a generations-long family conflict reignites after a precious painting disappears.
But God works in mysterious ways, and Father Tim is about to unearth answers to questions that have plagued his family for over a hundred years.
12. Somewhere Safe with Somebody (2014)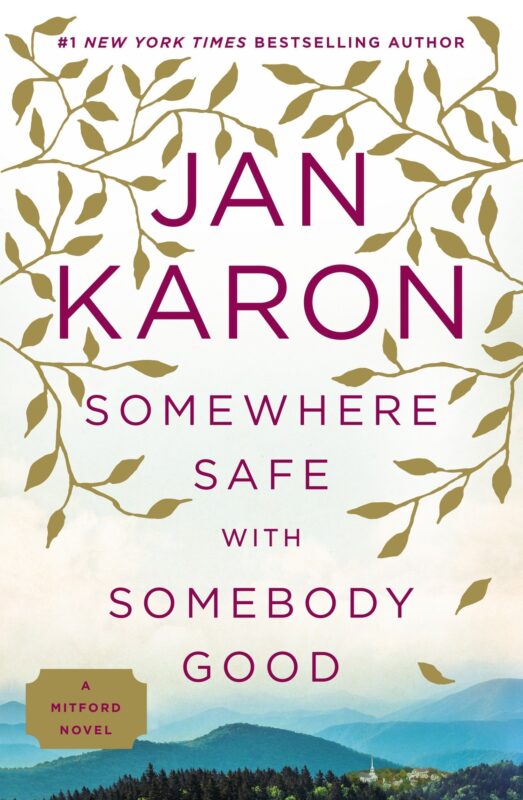 Father Tim and Cynthia are back in Mitford after their eventful trip to Ireland, and while they're happy to be home, there are more challenges afoot for this pair of retirees.
For years, Father Tim has looked after Dooley like he was his own son, and now, he must do the same for his younger brother, Sammy.
And Sammy's not the only one who needs his help. A new church is looking for an interim priest, and Father Tim is their first choice. But is returning to the pulpit really what he wants? Or can he find a new sense of purpose right here at home?
13. Come Rain or Come Shine (2015)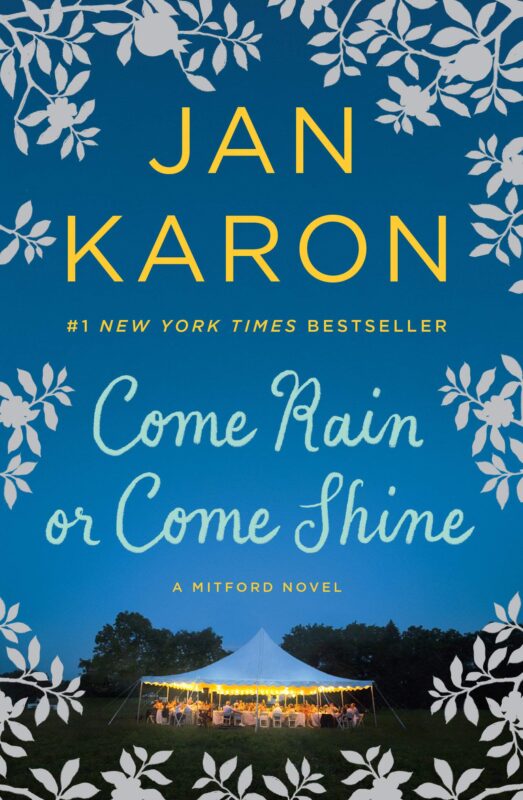 After years of studying, Dooley has finally graduated from veterinary school and opened his own animal clinic.
And that's not the only thing he's celebrating. He's about to get hitched to the love of his life, Lace Harper. Yet, with a brand new business to run, money is tight, and their wedding day will need to be a simple affair.
But you don't need money to create a day to remember, especially not in a town like Mitford.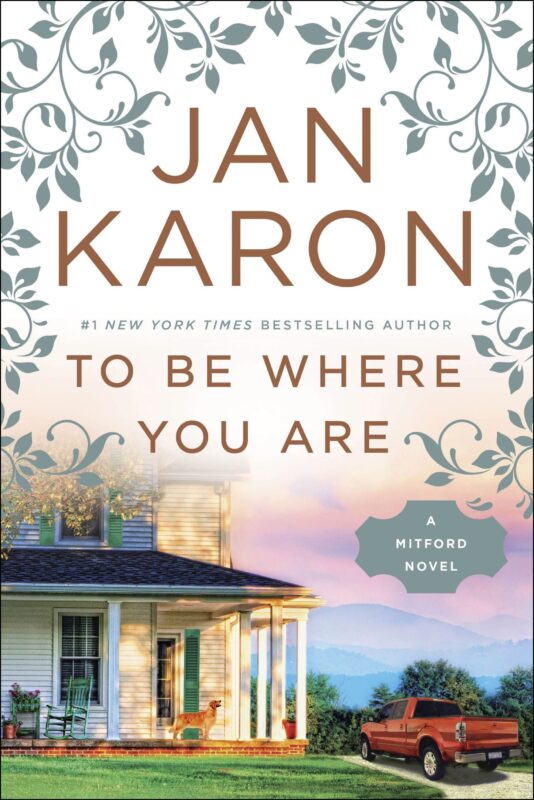 It's been twelve long years since Father Tim officially retired, and for much of that time, he's wrestled to find a sense of purpose.
And, just as he's beginning to embrace life away from the pulpit, God calls him back to service.
Meanwhile, newlyweds Dooley and Lace are settling into their new home together when a crisis hits, and they're left on the brink of financial collapse.
But with the bad news comes some good. Their adopted son Jack is gearing up for a grand celebration, and Dooley finally has a chance to reconcile the wounds of his biological family's past.
Conclusion
Jan Karon's Mitford series is a glorious escape from the stresses of daily life. These charming, wholesome stories transport us to a place of enduring love, faith, and friendship that will leave you wishing you could move in next door.
Are you a fan of the Mitford books? If so, which ones are your favorite? Let me know in the comments below!