British author Lucy Foley first hit the literary scene in 2015. In just a few short years, she's already made waves with her gripping historical fiction and page-turning mystery thrillers.
Her debut title, The Book of Lost and Found, received rave reviews from critics and readers alike, and since then, there's been no stopping her.
The author's bestselling novel The Guest List won numerous accolades, including the Goodreads Choice Award for Mystery & Thriller. And this year, her latest chilling offering, The Paris Apartment, immediately topped the New York Times Best Sellers list.
At just thirty-six years of age, Foley has already dazzled readers worldwide with six compelling novels, and this talented author has plenty more up her sleeve.
Lucy Foley Books
With the recent release of her brand new mystery thriller, there's no better time to explore Lucy Foley's collection of spellbinding reads.
Below, I'll list them in publication order and give you a plot summary of each one so that you can decide where to begin your reading journey.
To date, all of Foley's books are standalone novels, so they can be read in any order you choose.
The Complete List of Lucy Foley Books in Publication Order
1. The Book of Lost and Found (2015)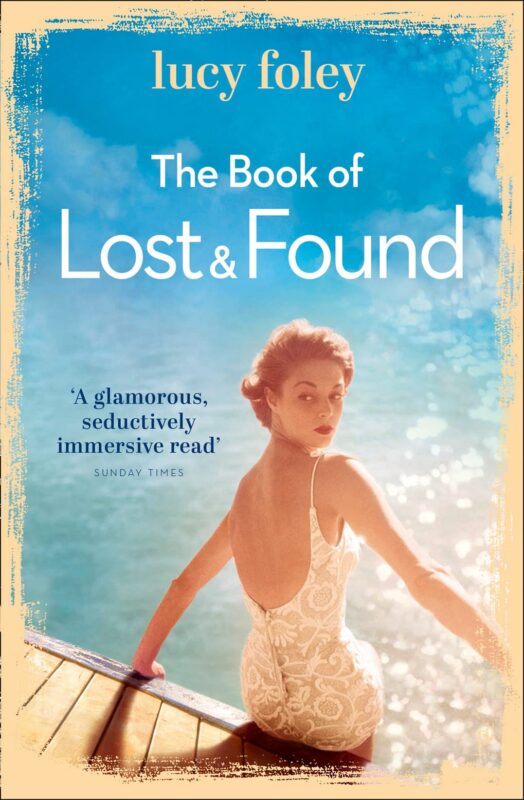 The mysterious June Darling, a once world-famous ballerina, has been tragically killed, leaving her daughter Kate reeling in grief.
And now, Kate's grandmother, Evie, has fallen ill, and it seems that grief will be knocking on her door again.
But before Evie passes, she bequeaths a gift to Kate that changes everything; a miniature painting of a beautiful young woman who looks strikingly similar to her mother.
And with it, a letter and the revelation that her family lineage may be very different than she thought.
June had always known that she was adopted. Still, her whole life, she'd believed that her biological mother had abandoned her at birth and never made contact again.
But now, it seems that wasn't entirely true. Could June's 'real' mother, Kate's grandmother, still be out there?
Kate is desperate to find out, so she embarks on a mission to track down the mystery woman in the picture.
Her journey takes her across the ocean to some of the world's most captivating cities as she unearths past secrets.
But she's about to discover much more than just the truth about her family, as waiting just around the corner is a new and enrapturing love.
2. The Invitation (2016)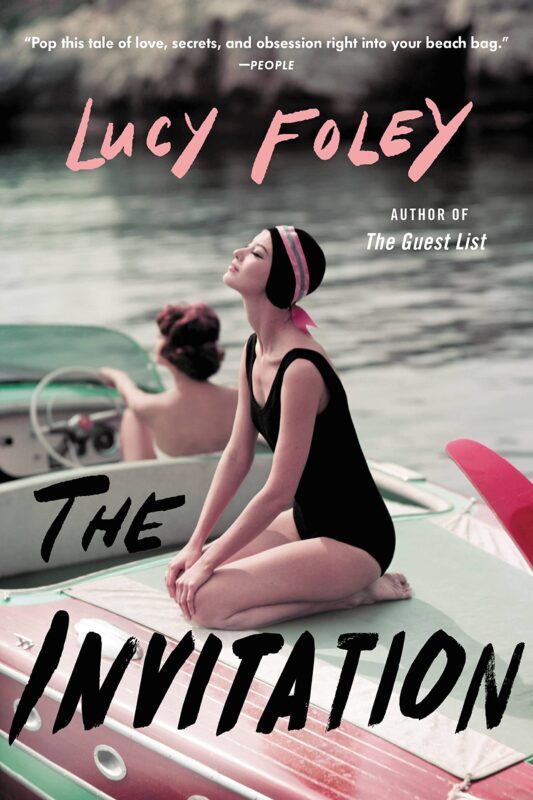 The year is 1953, and in the shadow of World War II, American journalist Hal has fled the United States and headed to Rome, hoping to escape the memories of his past.
Here in the Eternal City, ghosts haunt every inch of these ancient streets, but Hal is just grateful that, for once, those ghosts aren't his.
One balmy summer evening, Hal finds himself reveling on a rooftop with some of Italy's most privileged and wealthy elites.
Amongst the crowd is a mysterious and beautiful woman named Stella. Despite being from very different worlds, the pair are inexplicably drawn to each other.
And so, they slip away from the party and share one magical, unforgettable evening together. But then, just like that, Stella is gone, leaving Hal to grieve their fleeting romance.
A year goes by, and he's certain he'll never see the enigmatic Stella again. But as fate would have it, their paths are about to collide.
Hal has received an invitation he cannot resist; to act as a reporter on a luxury yacht sailing up the Italian coastline destined for the annual Cannes film festival.
The world's most famous and revered movie stars are on board, and among them is none other than Stella. Suddenly, she's all Hal can see, and no amount of glamor or fame could distract him from her radiance.
But it's clear that, just like Hal, Stella is hiding some secrets, and he's determined to unravel them before the journey's over.
3. Last Letter from Istanbul (2018)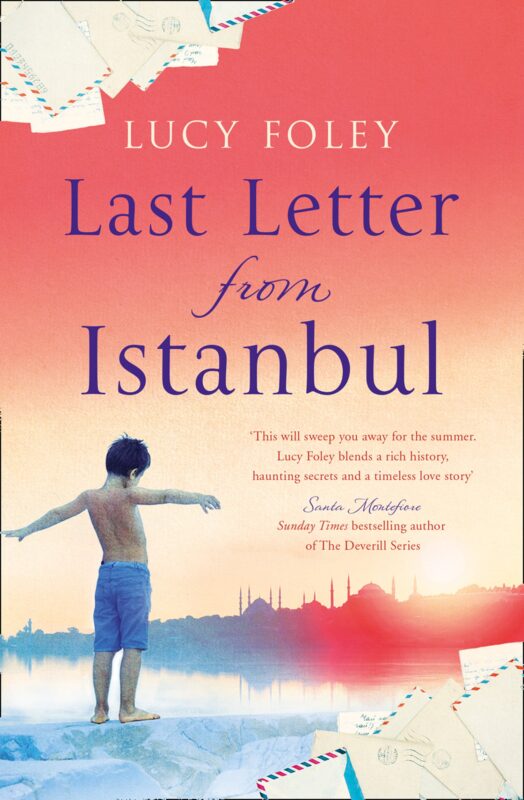 It's 1921, in what was once the glistening Turkish capital of Constantinople.
Before allied forces occupied the ancient city, it was teeming with color, fragrance, and life. But now, an ominous cloud hangs above the town, and the shadow of war darkens these once-vibrant streets.
Nur remembers Constantinople as it once was, but those happy days are long gone. British forces have taken over her childhood home and repurposed it as a military hospital.
And now, every day, she looks over the black waters of the Bosphorus at that magnificent white house with longing and hates in her heart.
Her only distraction is the young orphaned boy in her care. Still, he's fallen deathly ill, and Nur knows his only chance of survival is inside the walls of her old family home. And so, she crosses the river, and enemy lines, to beg for her adversary's help.
That's when she meets British Medical Officer George Monroe. He's the embodiment of everything she despises, a soulless soldier who knows nothing of the pain she's endured. At least, that's what she thought he was.
But soon, the lines between love and hate blur, and she can feel herself falling for the one person she never imagined she would.
And with this feeling comes a new and different kind of danger that could put her, the boy, and Officer Monroe's lives on the line.
4. The Hunting Party (2018)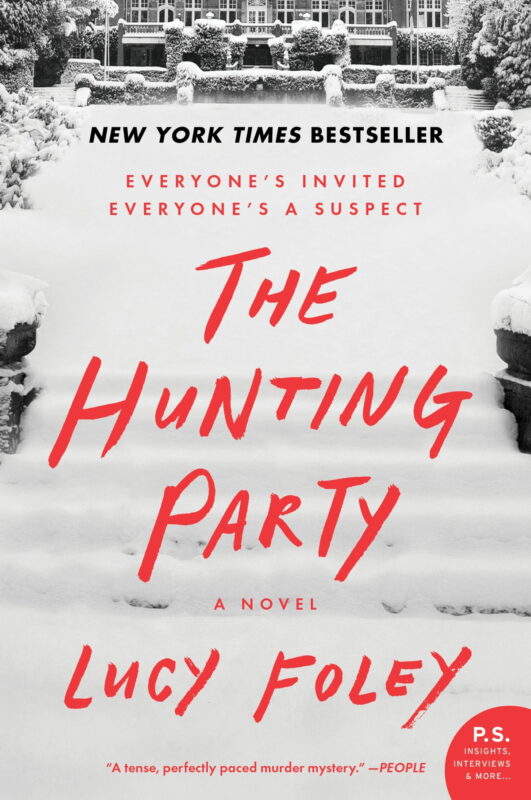 A decade has passed since they studied together at Oxford. Still, every winter, a group of nine old friends reunites to ring in the New Year and reminisce about the good old days.
They're heading to a secluded estate deep inside the snow-capped Scottish Highlands this time.
They arrive at the stunning location ready for two cozy nights of sipping champagne around a roaring fire, taking in the breathtaking scenery, and catching up on lost time.
But amidst the revelry, tension hangs in the air. A lot has happened since they were fresh-faced university students, and those bitter resentments and unspoken secrets are slowly beginning to surface.
And as a raging blizzard rolls in, trapping them inside, the tension finally becomes too much to bear. Somebody snaps, and when the sun rises on New Year's morning, this group of nine has become eight.
One of them is dead, and the killer is still at large.
5. The Guest List (2020)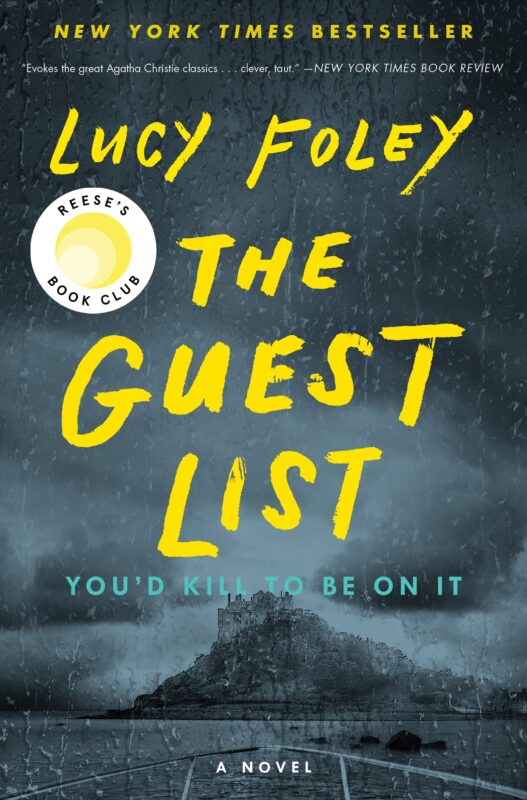 On a remote island off the Irish mainland, preparations are underway for the wedding of the century.
The happy couple is Jules and Will, one an ambitious founder of a lucrative publishing company, the other a successful television star. And today, with their nearest and dearest at their side, they're tying the knot in style.
Every last detail has been meticulously planned, from the expensive designer dress and glamorous centerpieces to the bespoke top-shelf cocktails and opulent party favors.
But despite months of rigorous preparation, unexpected cracks are beginning to show as the festivities get underway.
Behind the guest's gleaming white smiles, resentments run deep, and as the champagne flows and inhibitions fade, they come bubbling up to the surface.
At first, it's subtle; a silly drinking game from the groom and his buddy's youth, a seemingly accidental slip of the hand that ruins a bridesmaid's dress, and an uncomfortable pre-dinner speech from the bride's male best friend.
But it seems that these petty resentments aren't so petty. Someone is about to die, and one thing's for sure, Jules and Will's wedding will undoubtedly be a day to remember.
6. The Paris Apartment (2022)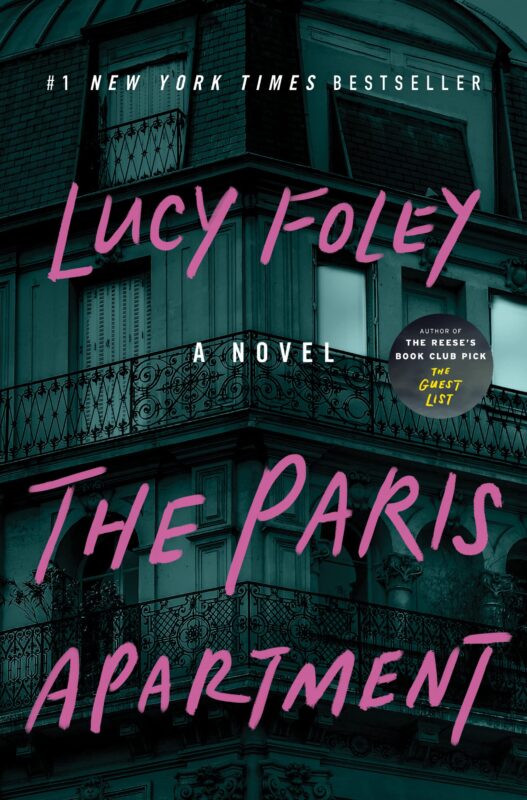 Jess's life feels like it's falling apart. She's jobless, broke, and alone, and so, with nowhere else to go, she turns to her half-brother, Ben, for help.
Ben is a journalist working in Paris, and he reluctantly agrees to let her stay with him for a while until she gets back on her feet.
But when she arrives at his apartment, she's met with two surprises.
The first is the sheer grandeur of the building, the elegant architecture, the soaring ceilings, and the pristine décor. This is a far cry from Ben's usual digs, and she had no idea he could afford such a luxurious place.
The second surprise is more worrying; Ben is nowhere to be seen. He's not replying to her texts, and the longer she waits in his empty apartment, the more concerned she becomes. And so, she decides to ask the neighbors if they know where he might be.
But the residents in the building are cagey at best, and no one seems to want to talk, not even the concierge. Slowly it dawns on her; they know that something terrible has happened to her brother, and if she's not careful, she could be next.
Conclusion
Lucy Foley has made waves with her captivating historical fiction and nail-biting mystery thrillers. And with any luck, she'll have plenty more gripping reads to explore in the coming years.
Have you read any of the books above? If so, I'd love to hear your thoughts. Drop me a comment in the box below!