For the people just getting started into the books of Mary Kay Andrews, you'd be shocked to find that "Mary Kay Andrews" is actually the pen name. The real name of the author is Kathy Hogan Trocheck.
Born in Atlanta in 1954, Andrews always had a keen interest in writing and publishing. She graduated from the University of Georgia in 1976 with a degree in journalism. She spent a big part of her life working as a reporter for the Atlanta Journal-Constitution.
Her pen name "Mary Kay Andrews," is actually inspired by the names of her children, Mary Kathleen, and Andrew Trocheck. She has published scores of great mystery novels.
Andrews has understood the fun aspect of a great whodunit novel, and she has made them even better with her witty writing and excellent character building. So, here we have created a list of all the books written by her in reading order To help you get started with the stories.
First, let's look at all the different book series by Mary Kay Andrews, and then we'll look at each series and its books.
All the Series by Mary Kay Andrews
Callahan Garrity Books
Callahan Garrity is the first book series Andrews wrote, and it was also under her real name, Kathy Hogan Trocheck. A perfect mix of great humor, unique characters, and a gripping mystery plot, the Callahan Garrity series has received a lot of attention and praise.
The main character of this series, Callahan Garrity, is a retired cop who decided to start a house cleaning business. But no matter how hard she tried to retire from the life of solving murder mysteries and crimes, she could not escape it.
The books in the series are enjoyable, but some books feel more convoluted than needed. If you want to read great murder mysteries with a great protagonist, go for this series. You'd also find Mary Kay Andrews' rawest writing style in this book series.
Start With: Every Crooked Nanny
Who does not like a whimsical, entertaining, and enjoyable detective story with a brilliant plot, complex characters, and a satisfying climax with a brilliant conclusion? "Every Crooked Nanny" is the first book in the Callahan Garrity book series, and it provides a great start to this brilliant detective story series.
Callahan Garrity used to be the top cop in Atlanta, but due to some reasons, she decided to give up her badge and start something different. She decided to start a house cleaning business. But solving crimes was something she could never escape from.
One of Garrity's clients gets in a situation when their young nanny goes missing. Who could have possibly abducted her? Or maybe she herself has gone somewhere and does not want to be found?
Things get even more complicated when they find out the young nanny is not the only missing thing. Things like silver, jewelry, and some significant estate documents are gone too. What is going on?
And with this mystery at hand, Callahan finds herself deep in this case, her being the only person to solve it with her skills and experience. So she takes the case and enters a rabbit hole of dark and gritty things that she did not expect to find.
Shady businesses, scams, murders, love triangles, drugs, and everything that you do not expect to deal with in a house cleaning business is what Garrity gets after getting in the case.
The book is relatively short, with just around 400 pages. The writing is light hearted, even when the story deals with some dark and morbid elements. The world-building has been done brilliantly.
The only issue I had with this book was that sometimes the story seemed a bit stretched, with some red herrings here and there leading us away from the main plot. But we recommended reading it for the writing and the extraordinary character of Callahan Garrity.
There are then books in this series. Here are all the books in reading order:
Truman Kicklighter
Truman Kick lighter is Mary Andrews' attempt to create a great male protagonist with a fun story that feels light yet draws attention and interest. This book series is much more light hearted than Callahan Garrity.
But light hearted does not mean that there is any compromise in the quality of content. The plots are brilliantly crafted, and the number of twists and turns will leave you satisfied.
Even better, there are just two books in this series. So if you are testing the waters and just checking if you like this author, pick this series instead of Callahan Garrity, which is way bulkier than this series.
Start With: Lickety-Split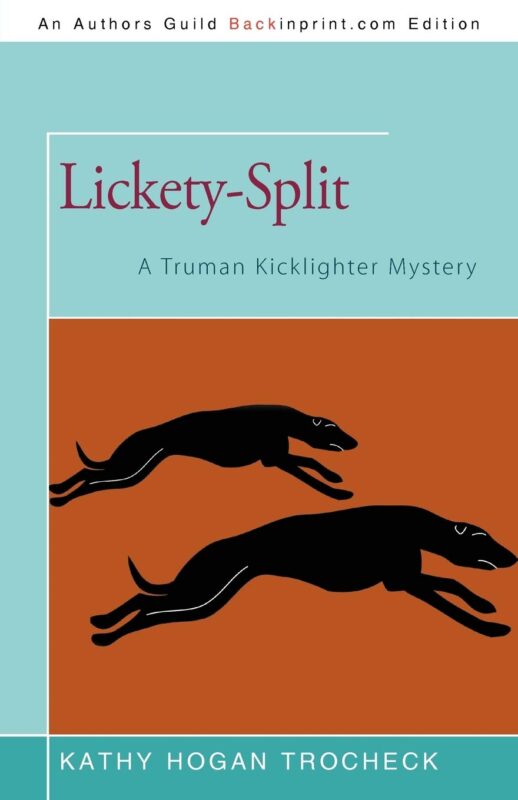 After creating the excellent series of Callahan Garrity, author Mary Kay Andrews decided to make another fantastic series where she could double the fun, mystery, and characteristic light hearted writing style.
After reading this book, we can assure you that readers who love seeing unique twists and turns in a mystery novel would love this book. There are so many great twists and turns that completely change the plot's direction.
So what is the story about? Florida. The main character of this series is named (quite funnily) Truman Kick lighter. Kick lighter lives in a retirement community home called "Fountain of Youth" in St. Petersburg.
There are a lot of things going on in this story. A pastor is using his power and money to buy the Hotel where Kick lighter and his friends live, and he intends to turn it into a business. Kick lighter cannot let this happen.
But as he is working on this case, trying to investigate a little more about the pastor, one of his friends is accused of murder, and he ends up in the wrong place at the wrong time.
With these two things at hand, Kick lighter decides to dive in completely and get to the bottom of it. But as he goes deeper, he finds out things that were supposed to be hidden, revealing a dark and dangerous plot.
This book is a perfect balance of great humor, unforgettable characters, and an excellent mystery that works perfectly well. The writing is sharp, fun, and fast-paced. Readers will never feel bored while reading this book.
Calling this a series would not be accurate, as there are just two books here. A "duology" would be more fitting. The great thing about this duology is that there are just two short, fast-paced books with a great plot. So pick them up and start reading.
Weezie and Bebe Books
Weezie and Bebe books were the first books where Mary Kay Andrews used her pen name instead of her real name (Kathy Hogan Trocheck). This book series also takes a turn away from the mystery and crime genre and focuses more on the emotional aspects of storytelling.
Start With: Savannah Blues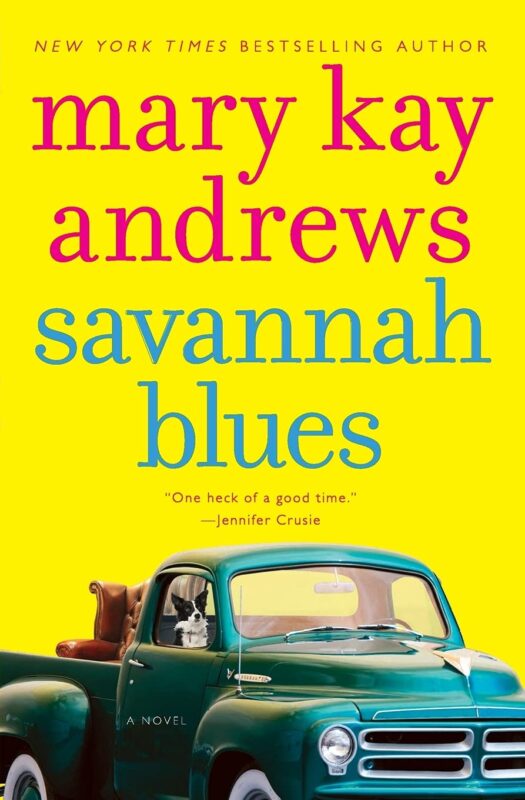 "Savannah Blues" is a book for people who want to read a great story full of sweet romance, sweeter revenge, bitter fallout, and the beautiful and captivating world of Georgia's countryside.
The book is so well written when it comes to writing style, dialogues, and characters, and you can practically see the southern accent dripping in the pages. So what's the story about?
The story is about Eloise Foley, a girl who made the wrong decision of marrying a man. Weezie (nickname Eloise) finds herself in a mess when she gets divorced and loses her house to her ex-husband.
There are around three plots in this book, and while there are some elements of mystery here and there, hard-core crime or mystery fans would not like this book as it is character driven.
Without getting much into the story and revealing it, expect a great read with a lot of emotional elements. There are four books in this series. Here are all the books in reading order:
Beach Town
Continuing the focus on characters and emotions, "Beach Town" continues the exploration of human emotions. Love, difficulties, fear, and wickedness are some of the feelings Andrews explores in this book series.
Start With: Beach Town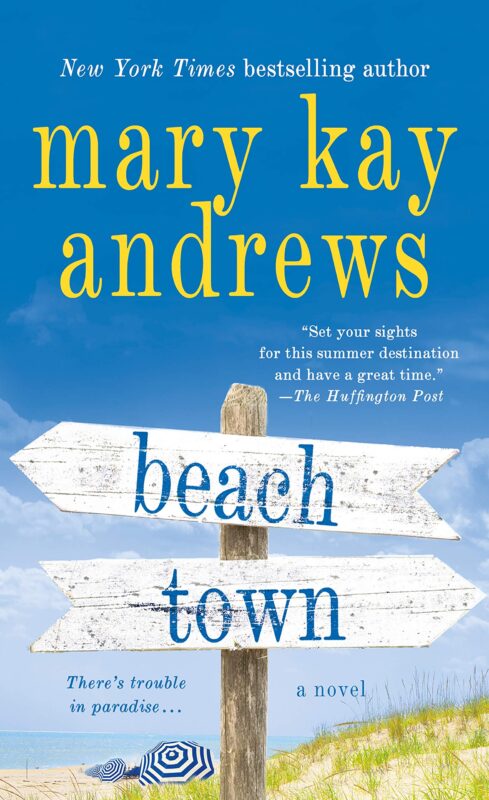 Beach Town is the novel for all the people who love a gathering of interesting characters in a small but beautifully described and established setting. Again, this book is also not a mystery novel but a character and emotional-driven one.
Here's what the plot has for readers; Greer Hennessy is the lead of this book. She is a movie location scout, but things have been rough for her, and she has one chance to find the perfect location for a big-budget movie.
She finds a great town called Cypress Key, the perfect location for the movie. The issue? The mayor of the city, Eben Thibodeaux, does not want to commercialize the town. But that's one of the many issues Greer faces while convincing the mayor to let the crew film the movie.
Great plot, incredible romance, and a lot of complex characters. This book will be perfect for people who want drama, emotion, and a lot of on-and-off romance. There are two books in the series. Here is the reading order:
Standalone Novel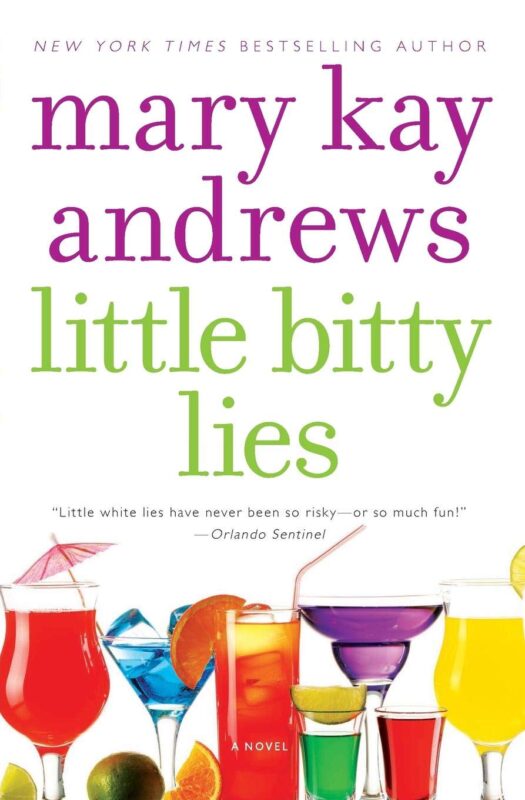 Apart from excellent book series, Mary Kay Andrews has written some tremendous standalone novels with brilliant plots and exciting characters. For people who want to get a taste of what Andrews' writing is without getting into big book series, standalone novels are the perfect option for them.
Here is the list of all the standalone books written by Andrews. Since these are standalone novels, there is no reading order to them. Start with any of these books, and that would work perfectly.
Non-Fiction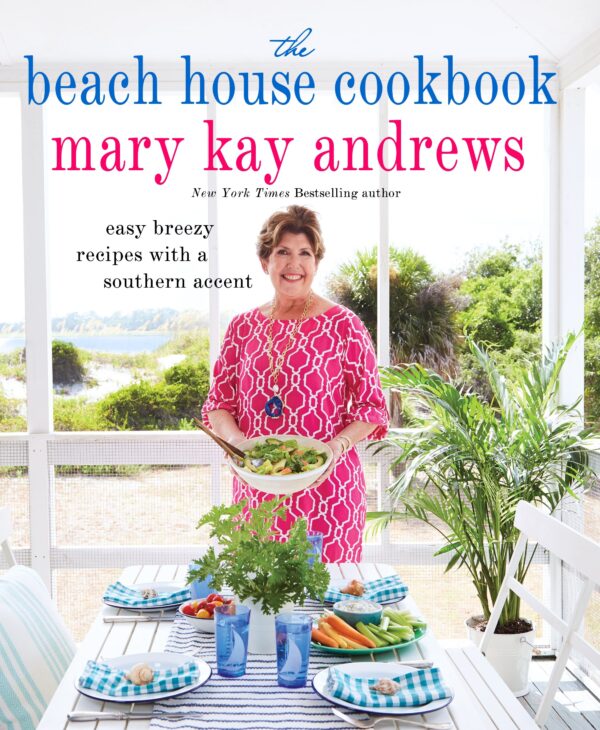 Mary Kay Andrews has written two great non-fiction books. These are exciting reads and could become great reads while you have coffee or tea in the evening. Here are the non-fiction books by Andrews.
Conclusion
So that was it, the complete list of all the books that Mary Kay Andrews arranged in reading order. Pick any of the book series and start reading some great stories.