Kristin Hannah is the best-selling American author behind more than twenty captivating novels, including the internationally acclaimed titles, The Nightingale, Firefly Lane, and The Four Winds.
This former lawyer first turned her hand to writing more than three decades ago when her mother died of cancer.
Together, they penned their first novel, and although the book was never published in the years that followed, Kristin Hannah has become an internationally recognized author of numerous gripping novels about love, life, and loss.
The Complete List of Kristin Hannah Books in Order
| Sr. No. | Title | Publication Date | Print Length | Publisher | Where to Buy |
| --- | --- | --- | --- | --- | --- |
| 1 | The Firefly Lane Books | February 5, 2008 | 496 pages | St. Martin's Press | Amazon |
| 2 | The Enchantment | January 1, 1997 | 435 pages | Wheeler Pub Inc | Amazon |
| 3 | Once in Every Life | July 17, 2012 | 716 pages | O.M.B. Books | Amazon |
| 4 | If You Believe | December 16, 2020 | 20 pages | Christian Faith Publishing, Inc | Amazon |
| 5 | When Lightning Strikes | January 1, 1995 | 455 pages | G K Hall & Co | Amazon |
| 6 | Waiting for the Moon | January 1, 1995 | 374 pages | Ballantine Books | Amazon |
| 7 | Home Again | June 26, 2012 | 416 pages | Ballantine Books | Book Shop |
| 8 | On Mystic Lake | April 27, 2004 | 448 pages | Ballantine Books | Book Shop |
| 9 | Angel Falls | September 27, 2005 | 400 pages | Ballantine Books | Book Shop |
| 10 | Summer Island | November 02, 2004 | 448 pages | Ballantine Books | Book Shop |
In this post, I'll give you a full rundown of every book by Kristin Hannah, including her multiple standalone novels and her celebrated two-part Firefly Lane series.
I'll list them all in the order they were initially published and include a summary of each so that you can start your reading journey immediately.
The Firefly Lane Books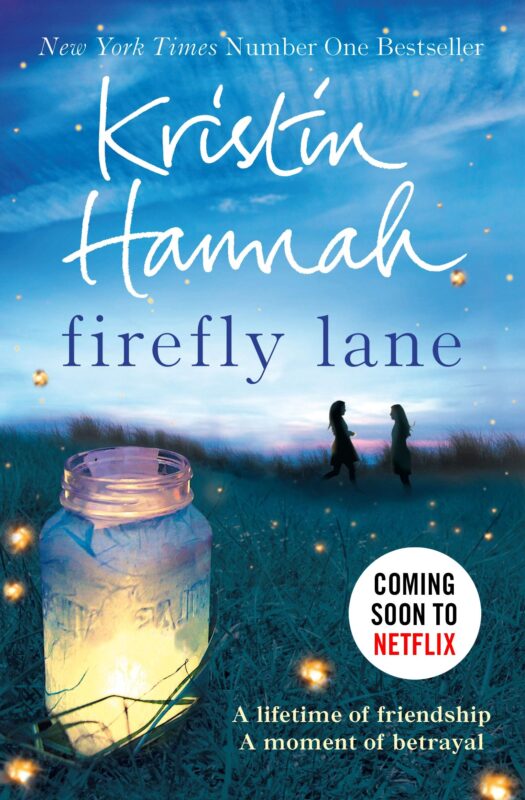 The Firefly Lane series is a captivating coming-of-age story about two very different girls who become the best of friends.
Book one, Firefly Lane, begins in the summer of 1974 when a lonely and awkward eighth grader, Kate Mularkey, meets her new neighbor, Tully Hart.
Tully is everything Kate wishes she could be; calm, clever, and beautiful. But to Kate's astonishment, Tully wants to be her friend.
It doesn't take long for the girls to become inseparable, forming a close bond that will stay with them for decades.
But as they grow from girls into women, Tully is desperate to fill the void left by her mother, who abandoned her years ago. She seeks approval and validation, first from men and then from the promise of fame in New York City.
Meanwhile, Kate is still plagued by feelings of inadequacy. She knows she'll never be glamorous and successful like Tully, but deep down, she's ok with that. All she wants is to find a husband, start a family, and settle down in domestic bliss.
As the years roll by, their relationship is put to the test, but through it all, they remain steadfast. Until one day, a terrible betrayal tears their decades-long friendship apart at the seams.
In book two, Fly Away, Tully is devastated by losing her once inseparable best friend, Kate. She always thought she was strong and could face whatever hurdles life threw at her, but Kate's death has rocked her to her core.
Try as she might to fulfill her promise and take care of Kate's beloved children; Tully hasn't the faintest idea of what family life is all about.
But then, a surprise visitor arrives; Dorothy Hart, the mother who abandoned her all those years ago.
And so, Tully and Dorothy embark on a rocky journey of forgiveness and redemption that could make or break both of them for good.
The Firefly Lane Books in Publication and Reading Order
The Firefly Lane books were published in the order they were intended to be read, listed below.
Kristin Hannah's Standalone Novels
Kristin Hannah has written twenty-two standalone novels to date. Below, I'll list them all in the order they were originally published and give you a summary of each.
1. A Handful of Heaven (1991)
When Devon O'Shea first came to the Yukon Territory, she was looking for gold, but what she finds is a very different type of treasure. Stone Man McKenna is a strong, stoic, and formidable man who unexpectedly sweeps Devon off her feet, igniting a passion inside of her that she never knew she had.
2. The Enchantment (1992)
It's the late nineteenth century, and the bright, brilliant, and beautiful Emmaline Hatter is busy making her fortune on Wall Street. But when the catastrophic crash of 1893 hits, she loses everything.
Now, she's on a desperate mission to claw back her wealth, so she joins Dr. Larence Digby to search for gold in the mysterious hidden city of Cibola. But their quest leads this unlikely pair to an unexpected discovery of love.
3. Once in Every Life (1992)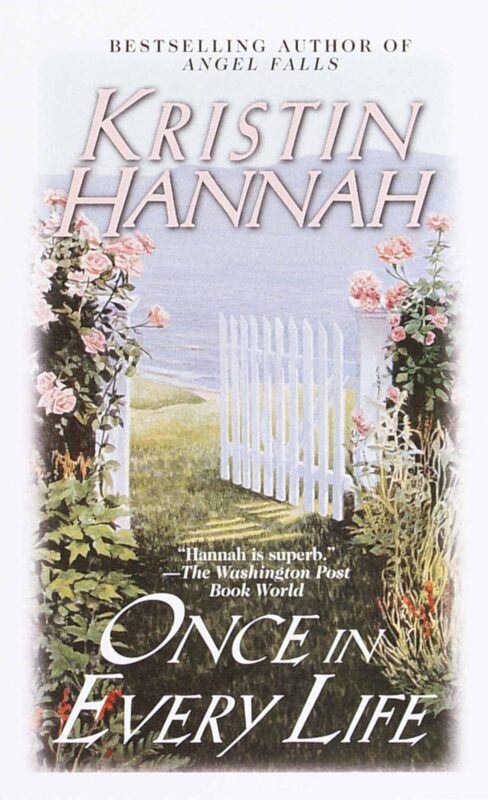 Tess Gregory is deaf, but her disability hasn't stopped her from becoming a respected and successful research scientist at the peak of her career. Yet deep down, she longs to find love and start a family.
But her dreams only come true in death. Suddenly, she finds herself born again as Amarylis Rafferty, a doting wife, and mother, with perfect hearing. Yet she soon discovers that the life she always dreamed of comes at a cost.
4. If You Believe (1993)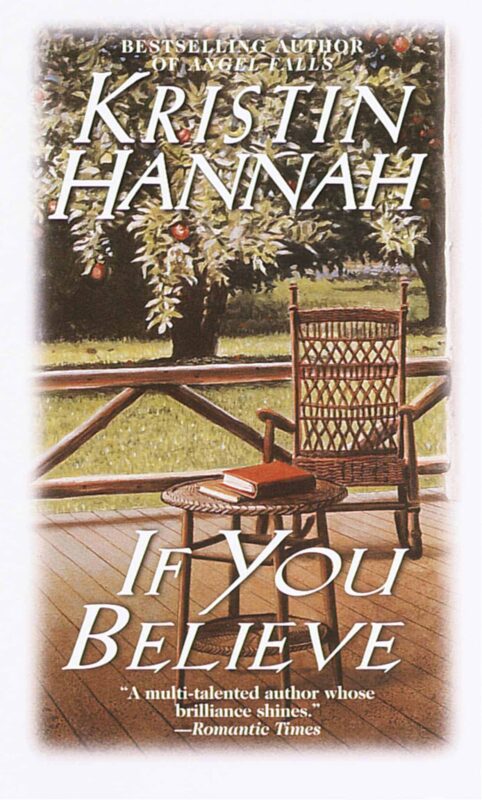 Mariah Throckmorton is on the run from her scandalous past when she meets the mysterious Mad Dog Stone, a free-spirited drifter trying to make a quick buck.
Stone challenges Mariah's steely facade and stirs up the long-buried secrets she fought so long to hide. But he also stirs embers of passion deep within her soul, embers she thought were extinguished long ago.
5. When Lightning Strikes (1994)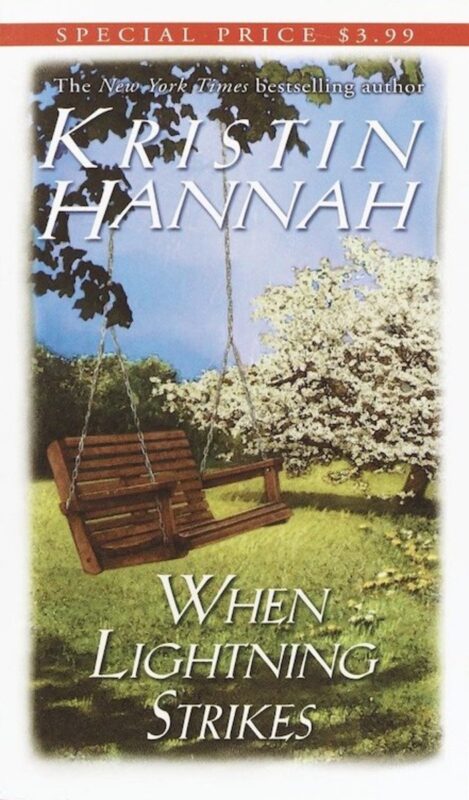 Alaina Costanza is a romance author who no longer believes in the love stories she writes. But one night, as a wild storm rages, she finds herself transported into her latest novel's historic wild west world.
There, she meets her main character, Killian, a cold-blooded and ruthless outlaw she created. But despite his ruthless exterior, she discovers a warmth deep within him and soon finds herself falling madly in love.
6. Waiting for the Moon (1995)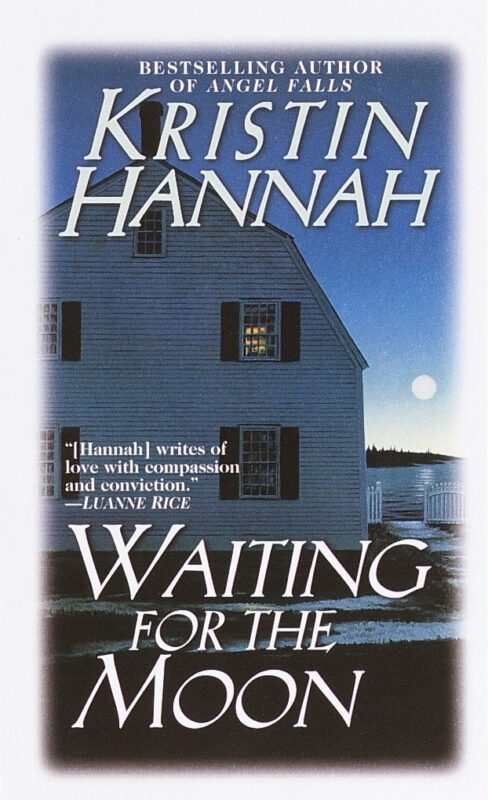 Selena has lost everything, including her memories, and in the unfamiliar surroundings of an isolated mansion on the New England coast, she's desperate for answers.
Her search leads her to Ian Carrick, a once brilliant doctor who now lives as a recluse. His gift of telepathy has plagued Carrick for years, but when he meets Selena, the only one immune to his visions, his icy heart finally begins to melt.
For Selena, the feeling is mutual, and together, they build a beautiful secret world of love and intimacy, a safe space where they can hide in each other. But then, an unexpected visitor arrives who threatens to tear them apart for good.
7. Home Again (1996)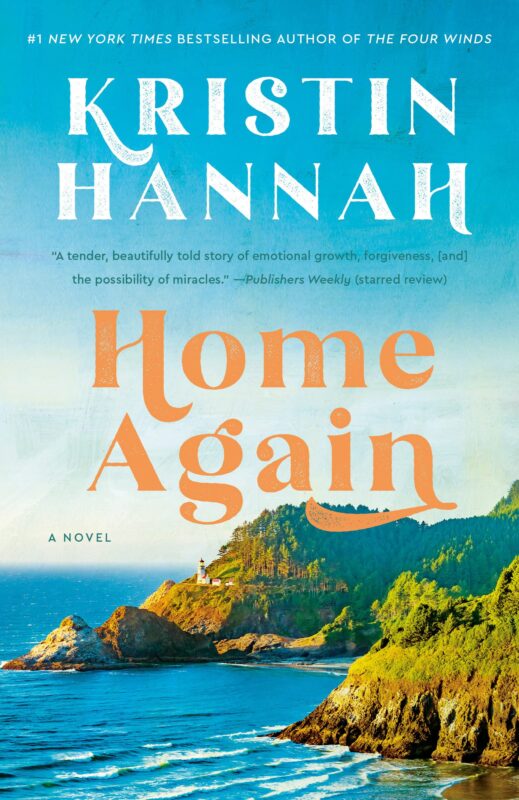 Madelaine Hillyard is one of the world's most successful heart surgeons and the envy of cardiologists around the globe. But despite her glittering career, her home life is falling to pieces.
Her rebellious sixteen-year-old daughter Lina is desperate to find her father, the man who abandoned them both before she was born.
But she won't have to look too far, as he's heading their way, in need of her mother's lifesaving expertise.
8. On Mystic Lake (1999)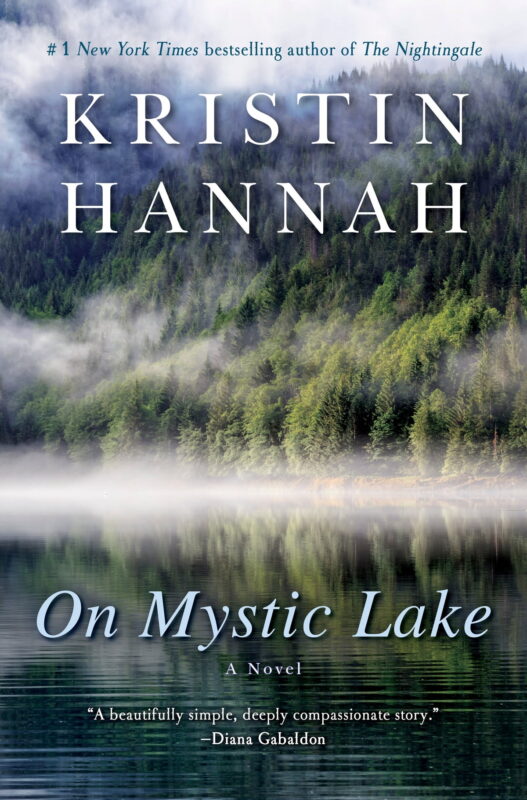 Annie Colwater's world is crumbling at her feet. Her only child has flown the nest and left the country; now, her husband of more than two decades has left her for a younger woman.
With no one to turn to, she heads to her hometown in Washington State, searching for the remains of who she once was before the cruel world erased her spirit.
There, she's reunited with her first love from a lifetime ago, and he needs her just as much as she needs him.
9. Angel Falls (2000)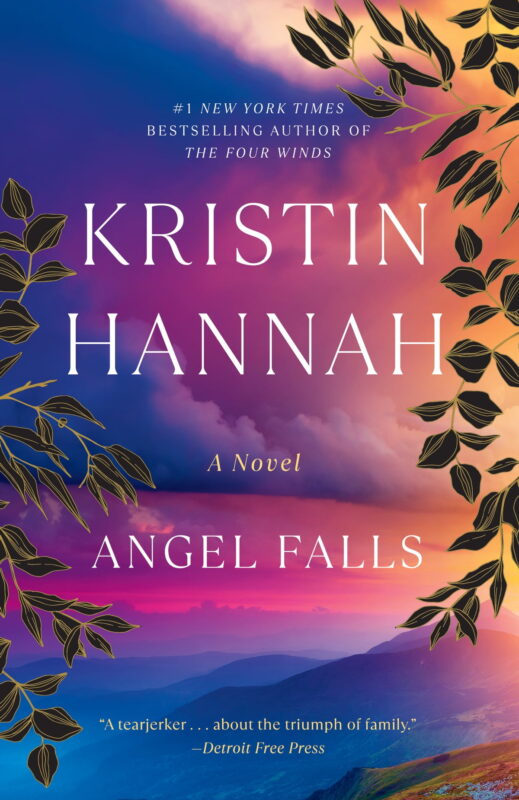 Mikaela Campbell was the loving matriarch of her family, but now she's in a coma, and the doctors have warned her husband, Liam, that she may never wake up.
But Liam refuses to accept that his wife is gone. He believes in miracles, and so every day, he sits beside Mikaela, recounting the memories of the life they've built together.
Yet he's about to discover a side to her that he never knew as he unearths a long-buried secret that could cost him everything he ever held dear.
10. Summer Island (2001)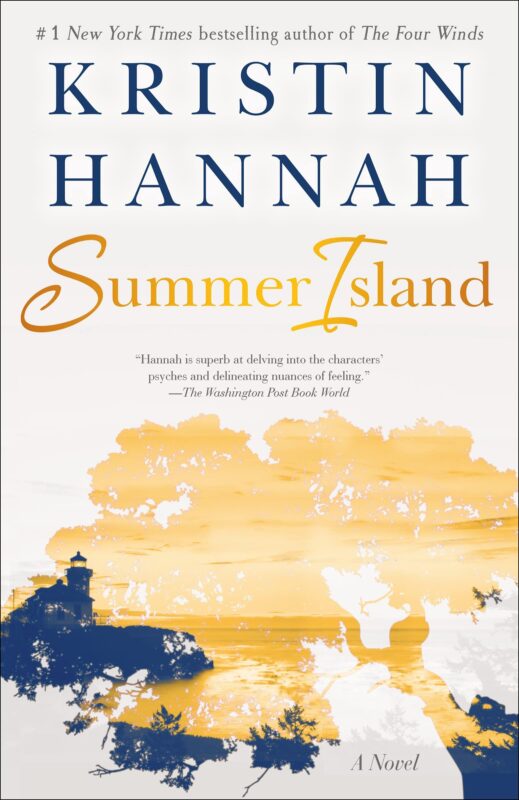 Nora Bridge is a famous columnist and radio talk show host who routinely dishes out moral advice to thousands of adoring fans.
But Nora has a secret; years ago, she walked out on her husband and daughters, leaving them motherless and grief-stricken.
Her youngest, Ruby, hasn't spoken to her since, but after more than a decade apart, they're about to be reunited. Nora has been injured in an accident, and the media, desperate, for a slice of scandal, want Ruby to dish the dirt on her mother's controversial past.
And so, she returns to the island where she grew up to nurse Nora back to health and learn more about the woman she is today. But will she disclose what she finds to the press? Or will she rediscover the love that she lost all those years ago?
11. Distant Shores (2002)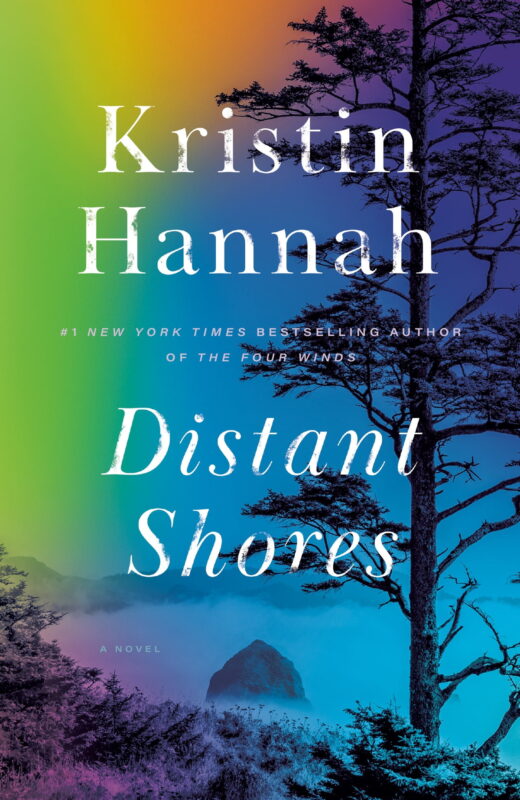 On the surface, Elizabeth and Jackson have it all. They married young, raised a family, and created a beautiful life together.
But when their daughters fly the nest, their once picture-perfect relationship begins to strain. Jack has landed his dream job, while Elizabeth is forced to put aside her desires to support her husband's ambitions.
Then, tragedy strikes, and Elizabeth is left questioning what matters. Not to her husband, not to her daughters, but her; a woman with so much life left to live. And so, she makes the bold decision to follow her dreams and finally put herself first.
12. Between Sisters (2003)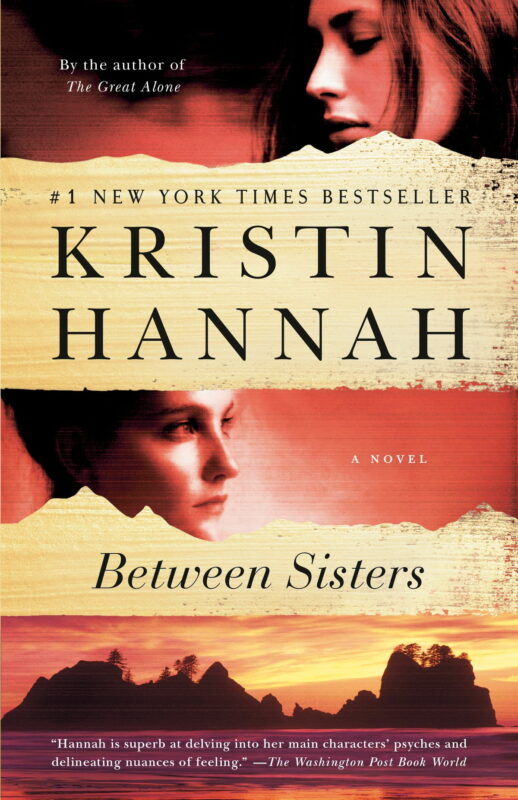 Sisters Meghann and Claire Dontess were once the best of friends. But then Meghann made a choice that tore their relationship apart, and for the last two decades, they've been estranged.
Meghann has found a successful career as a high-flying attorney, but she's closed off her heart from the promise of love. On the other hand, Claire has found the man of her dreams, and soon she'll be married.
And so, as her wedding day approaches, Claire prepares to be reunited with the sister who betrayed her all those years ago. Can they reconcile the past and move forward as a family? Or are some wounds too deep to ever truly heal?
13. The Things We Do for Love (2004)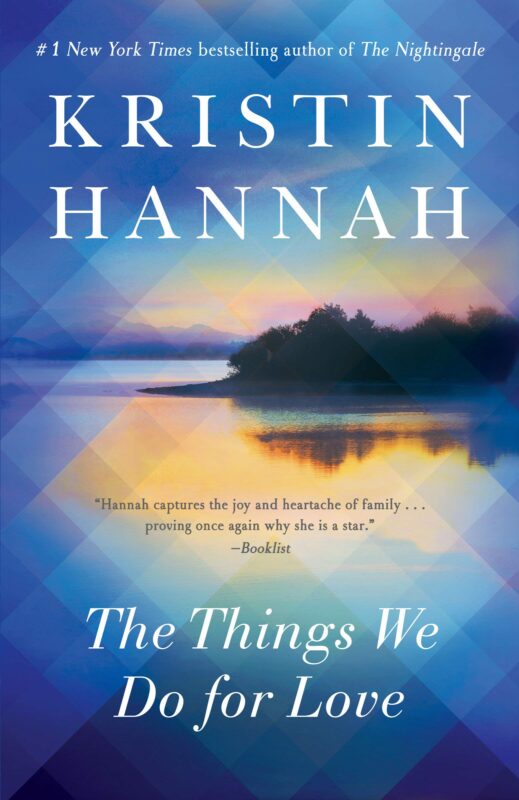 Recently divorced Angie DeSaria has returned to her hometown with a broken heart. After years of trying to conceive, her chances of having a child seem impossible now. And so, she takes over her family's restaurant business and tries to forget her dreams of motherhood for good.
But then she meets seventeen-year-old Lauren Ribido, a girl abandoned by her mother. Lauren has nowhere left to turn, so Angie takes her under her wing and offers her a job.
The pair quickly form a deep bond as they begin to realize that family is much more than just shared blood.
14. Comfort and Joy (2005)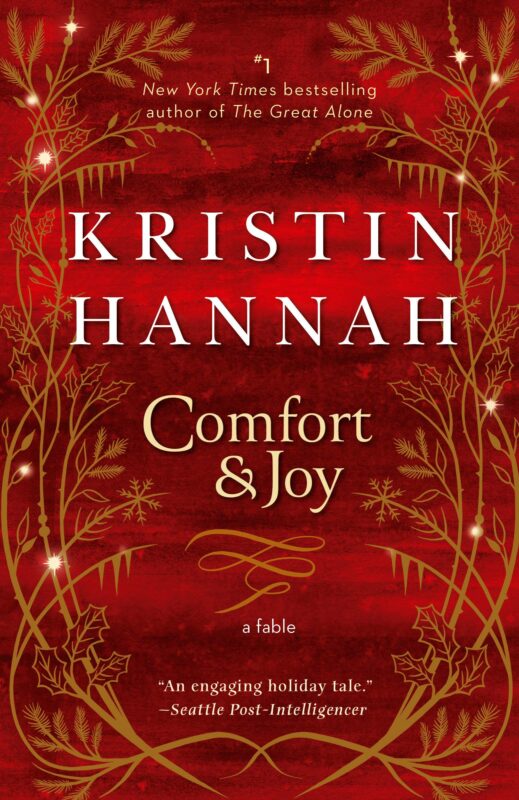 There was a time when Joy Candellaro loved Christmas, but now, in the wake of her recent divorce, she's struggling to summon up that festive cheer.
And so, she makes the impulsive decision to hop on a plane and head to the shores of the Pacific Northwest, leaving her life of humdrum behind to embark on an adventure.
An unexpected detour finds Joy in the small forgotten town of Rain Valley, where a six-year-old boy and his father are facing their first Christmas as a family of two. Just like Joy, their lives have been torn apart, but now they've found each other together, they might find a way to heal.
15. Magic Hour (2006)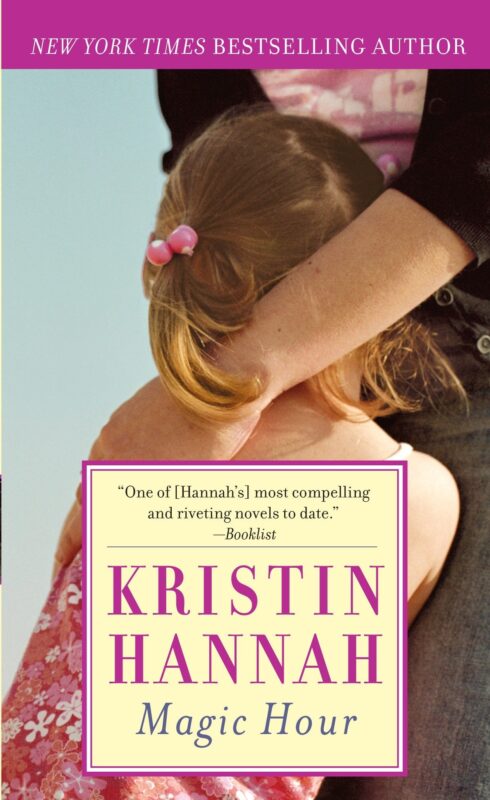 When a nameless, voiceless six-year-old girl emerges from the vast depths of the Olympic National Forest, child psychiatrist Dr. Julia Cates is determined to find the clues to her identity.
But her search for the truth about the child leads her to uncover some secrets from her past, testing her once impenetrable faith and resilience like never before.
16. True Colors (2009)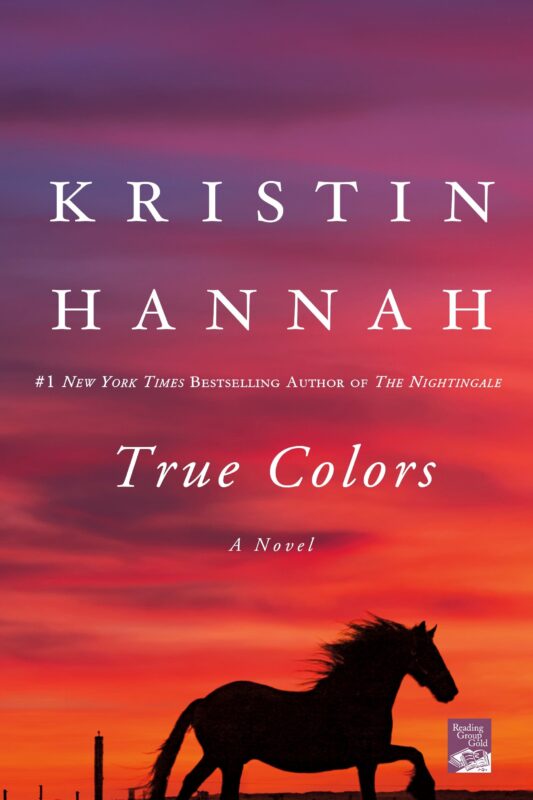 Ever since the tragic loss of their mother, Winona, Aurora, and Vivi Ann Grey have had to rely on each other.
Their barely-there father retreated into his grief, and each sister has struggled fruitlessly to earn his love in the years since their mother's death.
But now, Vivi Ann, the youngest of the Grey sisters, has decided to test the girl's loyalty to one another like never before. Secrets, lies, and betrayals follow, shattering their family and their entire community.
17. Winter Garden (2010)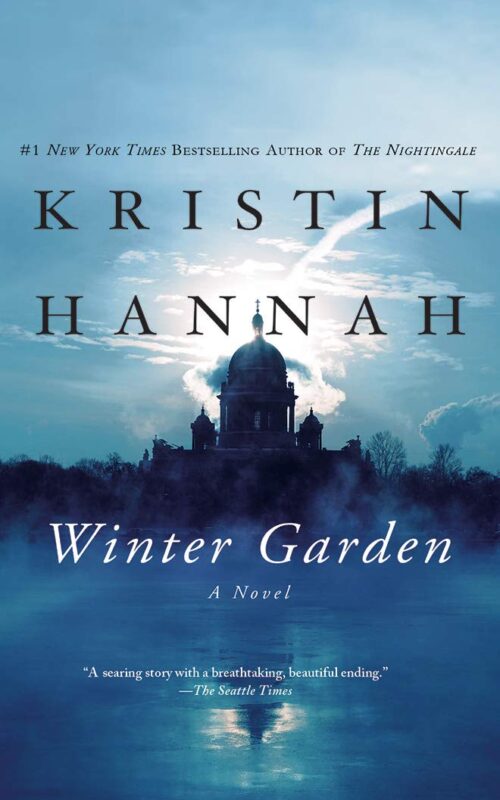 Apart from their genes, estranged sisters Meredith and Nina Whitson have virtually nothing in common.
One left home to travel the world and follow her dreams, while the other stayed behind to care for her family's orchard and raise a family.
But now their father is sick, and the sisters have reunited after years apart. They watch alongside their cold and distant mother as he slowly slips away.
Yet the loss of their beloved father brings new hope for these three wounded women, the hope of a family they thought they could never have.
18. Night Road (2011)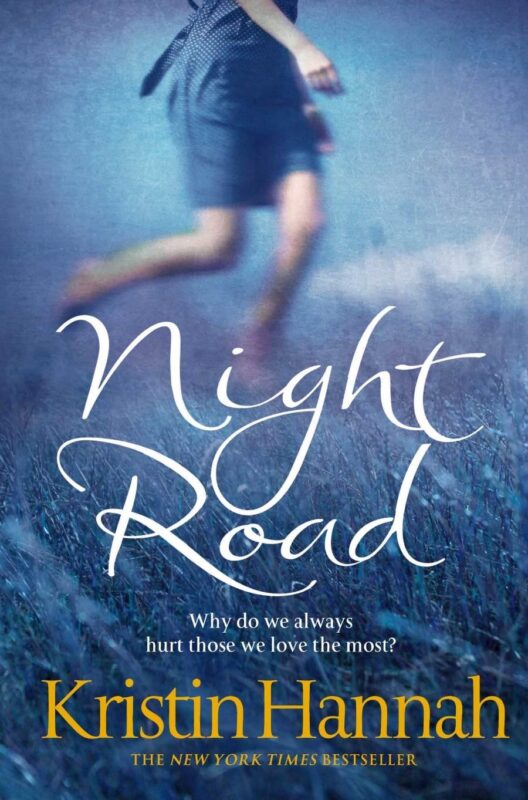 Ever since they met at school, Lexi and Mia have been best friends, but these two girls couldn't be more different. Lexi lost her parents at a young age and has grown up in a trailer park with her aunt. On the other hand, Mia has had a charmed life with loving parents and fabulous home.
Still, in their differences, they find an unshakable connection.
But now, as their graduation day looms, trouble is brewing on the horizon, and their bond is about to be tested like never before.
19. Home Front (2012)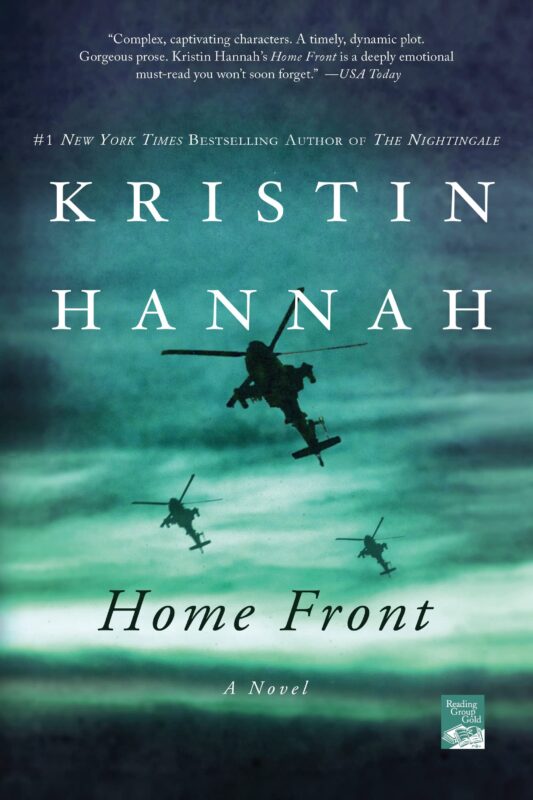 Michael and Jolen Zarkades' marriage seems unshakable. Together, they've brought beautiful babies into the world, and each embarked on exciting and challenging careers.
But their seemingly perfect relationship is beginning to fray, and when Jolen is deployed to fight on the front lines of a foreign war, it seems like nothing can save their once-perfect marriage.
Then, the unthinkable happens, as these once star-crossed lovers face the battle of their lives to save their family and future.
20. The Nightingale (2015)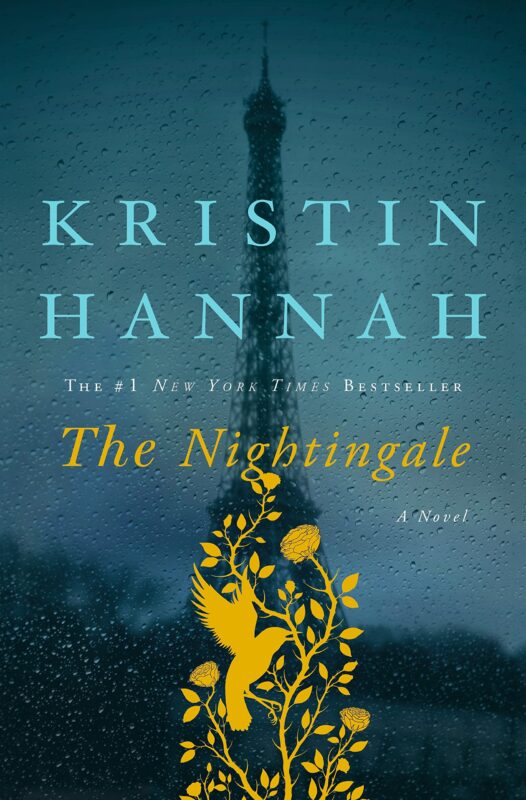 The year is 1939, and in the small isolated French village of Carriveau, Vianne Mauriac bids an emotional farewell to her husband as he makes his way to the front lines of war.
Then the bombs drop, the soldiers occupy, and the tanks file into the lifeless streets. And Vianne, desperate to keep her family alive, is forced to share her home with an enemy captain.
Meanwhile, Isabelle, Vianne's free-spirited eighteen-year-old sister, is on a different journey through the war.
In Paris, she meets a partisan named Gaëtan and quickly falls head over heels in love. But when he betrays her, leaving her with nothing but a broken heart, she makes the bold and courageous decision to join the Resistance, risking her own life to help save others.
21. The Great Alone (2018)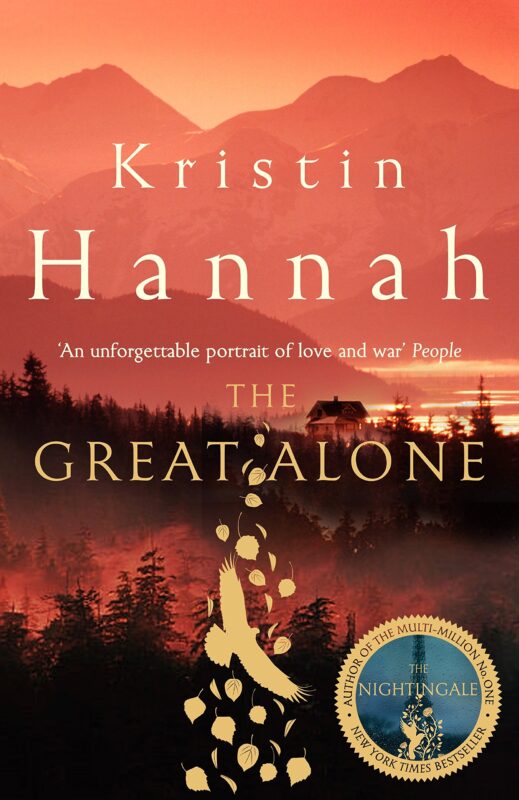 At just thirteen years old, Leni's life is uprooted again, this time to the coldest, wildest reaches of Alaska.
Her mother will do anything to please her father and his flighty ambitions, while Leni is left forgotten, trailing helplessly behind.
As her parent's relationship becomes increasingly strained and her home life grows rockier by the day, she takes solace in a steady, dependable, and kind young man named Matthew.
With him, for the first time in her life, she finally feels like she's home.
22. The Four Winds (2021)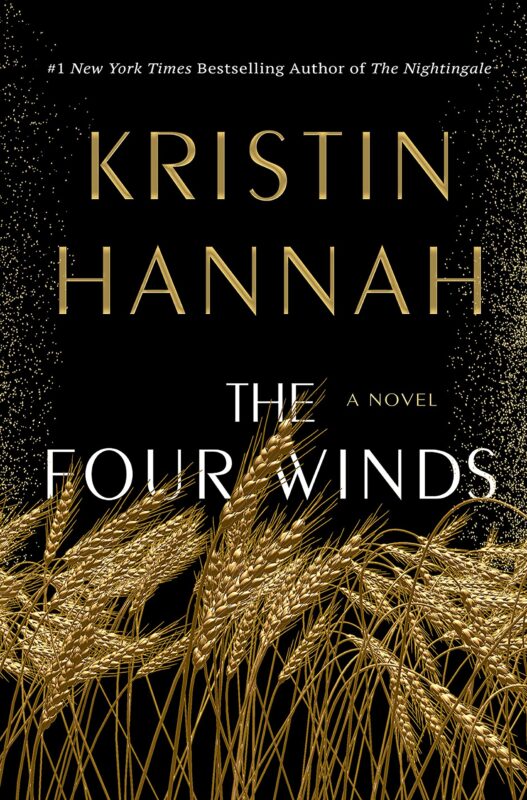 It's 1934, and Elsa Martinelli and her family struggle to survive in the once thriving Great Plains of Texas. Draught has crippled their crops and community; now, Elias's husband has fled their family home.
Left with no choice, she takes her two young children west to California, hoping to find a better life. But the journey is long and dangerous, and they'll need every ounce of strength and resilience they can discover if they're going to make it there alive.
Conclusion
Kristin Hannah is the master of emotional, heart-wrenching stories about life, loss, love, and redemption, and her bestselling titles have left an unforgettable mark on her readers.
Are you a Kristin Hannah fan? If so, what's your favorite book? Let me know in the comments below!